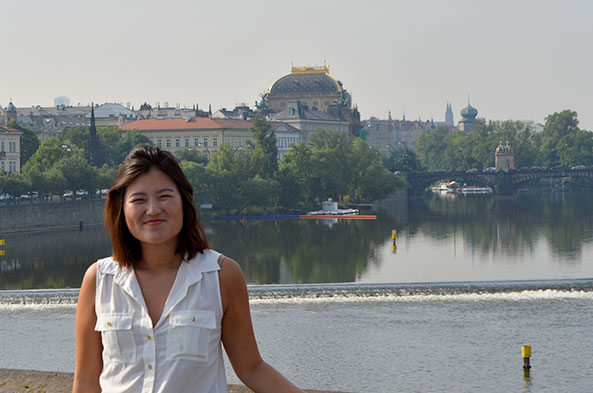 The Bird's Word Blog
Prague: Adventure-filled days and beautiful evenings, complete with zavináč!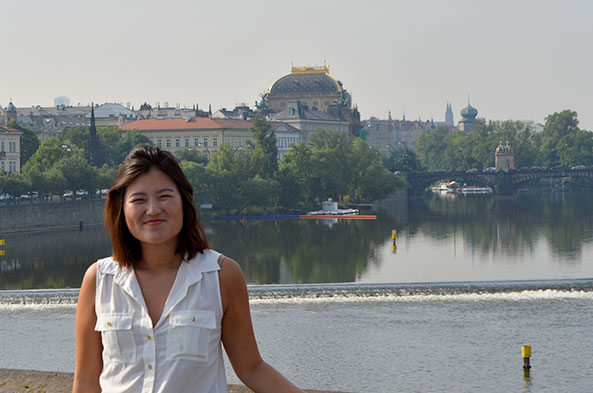 Helen Kim and her father took a leap together and headed to the Czech Republic last summer. She explains here how quickly her trepidation turned to joy as the experience unfolded.
Truthfully, I was anxious about the new adventure that awaited me. I was traveling with my dad, who hadn't EVER taken a vacation before. I was afraid of feeling lost in translation, and I knew that I wanted to prepare a bit. I started googling everything from currency conversions to social norms among the Czech. I took screenshots of maps of the various districts I wanted to explore within the city of Prague. Despite what I thought was ample planning, nothing could prepare me for the beautiful sights I would see in the Czech Republic.
After a long flight from Panama to Prague we arrived at our hotel, Hotel Čertovka, which was conveniently located right next to the gorgeous Karlův most, the Charles Bridge. Journeys had set up a busy daily itinerary, given my preference for a heavily active agenda. We received a list of important travel tips and information about local gratuities as part of our travel packet.
Meet Jiri, our guide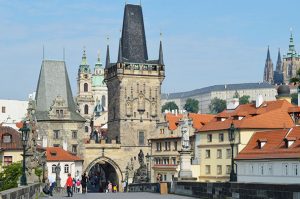 On our first evening, our guide Jiri brought us to dinner to try some of the local cuisine. Jiri was an older man who was full of laughs. He wanted to tell us all about the history of the Czech Republic and its independence, the cultural undertones of the previous government, and the best tales of his country. We really enjoyed his company and found that his laughs were quite contagious. We took a stroll through Old Town to walk off the food coma after dinner. We loved the general environment of Old Town, surrounded by pastel colored, low rise buildings lining the narrow, cobblestone streets.
The next morning, we had breakfast at the hotel. The food itself was noteworthy—it was a real treat to have a good assortment of pastries, charcuterie, fine cheeses, and omelettes made to order.
The Prague tour begins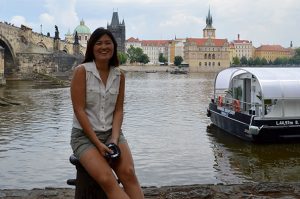 Later that morning, we went on a tour of Prague, highlighting the renaissance, baroque, art nouveau, and neo-gothic monuments. Our guide was so knowledgeable regarding the rich history and culture of all the sights we passed. As we walked by various statues and monuments, she was able to tell us the stories and folklore associated with each key location. She led us to the Prague Castle, Lobkowicz Palace, the Wallenstein Palace Gardens, the Franz Kafka museum, and all the hotspots nearby. She allowed us space and time to wander at certain points and briefly detailed other sites. It was a well-balanced tour that went on into the early afternoon. In the evening, we were able to take part in a dinner cruise on the Vltava River. It was a funny moment—we actually lined up for the wrong boat, but the tour company offered us the opportunity to just join in. We completed the tour in Czech!
Hiking castles and monasteries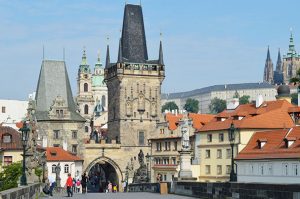 On the next day the weather was unexpectedly cold. We had originally planned a 12 km hike from Svaty Jan pod Skalou, a small village about 30 km outside of Prague in the Cesky Kras natural area. Due to the inclement weather, the guide shortened our hike to an 8 km walk so we could finish before the weather got too rainy and made the hills slippery. We were actually really glad it turned out that way because our legs were exhausted after 8 km! We hiked mountains to tour the famous St. John Benedictine Monastery and then hiked to Karlštejn Castle. Our guide was so passionate about his country and his job. He loved giving tours and mentioned that he really wished more people could see the beauty of the nature the Czech Republic has to offer. It was really a lot of fun!
Prague at night
We took a local train back to town and spent the night eating out in the city. My dad, a beer aficionado, fell in love with the cheap beer and zavináč, the pickled herring. It was a major contrast from the $10 beer offered in New York City, with many more diverse selections.
At night, Prague really transforms into an amazing sight. The streets are dimly lit in an orange tint and brightened by the nearby castles and clock towers. Every corner is beautiful. I tried to capture the splendor of the night on my camera but the photos didn't do it justice—the city was so much more beautiful in person. On the last night, I was so sad to leave. I cannot attest enough to how amazing the trip was—it was beyond anything I had expected. I'm already waiting for my next vacation to visit again!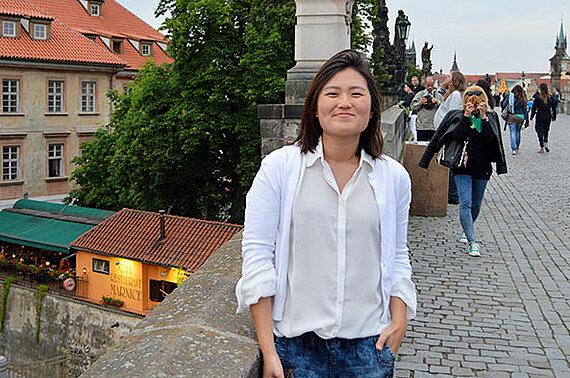 Helen's visit to Prague was part of an around-the-world adventure that she won through a partnership between Journeys International, Kelty and Sierra Trading Post. During her trip, she visited Panama, Czech Republic and South Korea.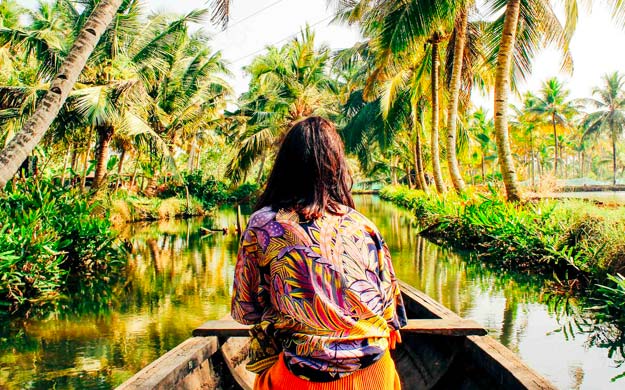 Design an adventure with Journeys International!
With over 40 years of experience, we create experiences that match your goals.
Start Planning
Travel Inspiration Delivered