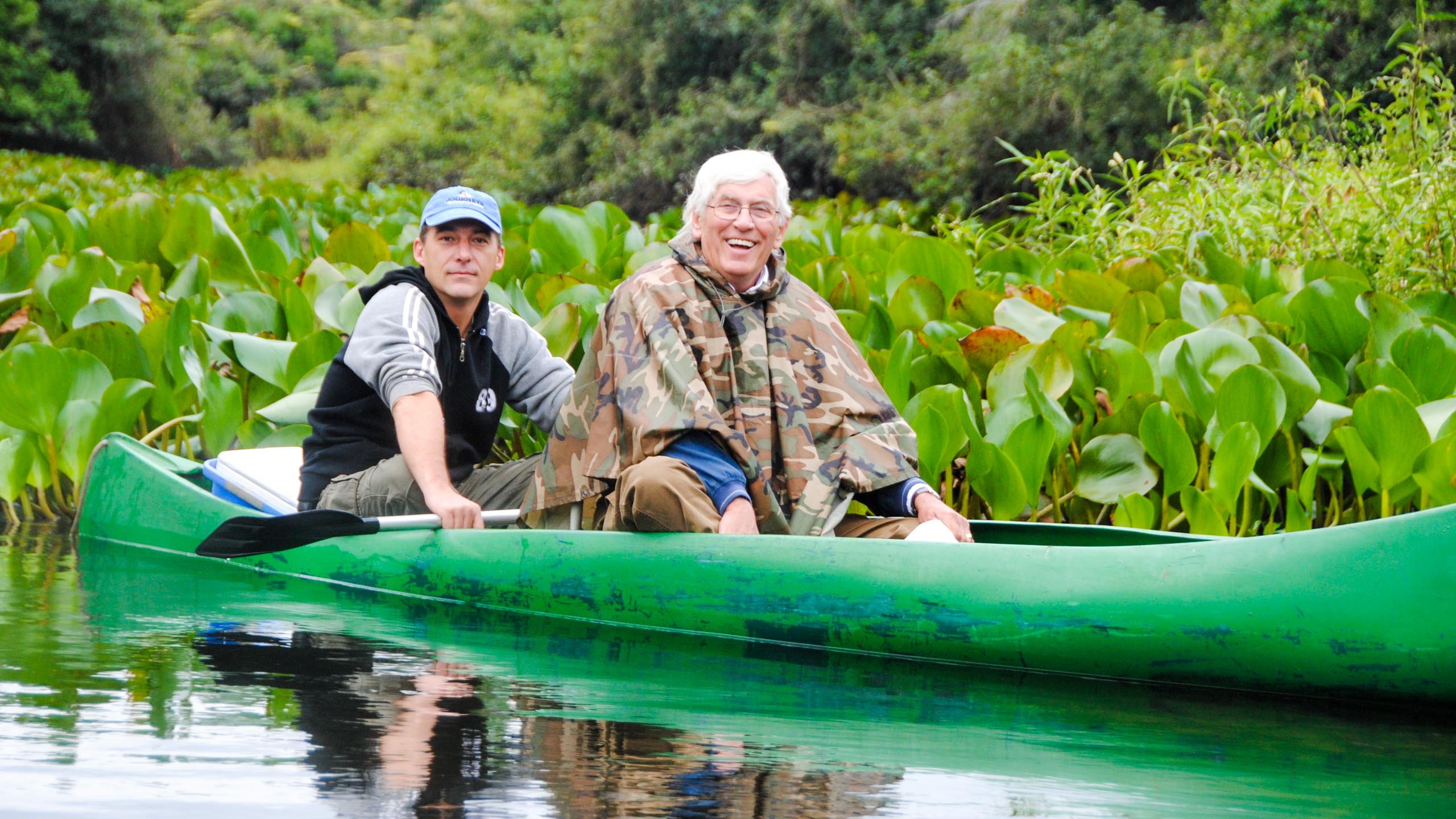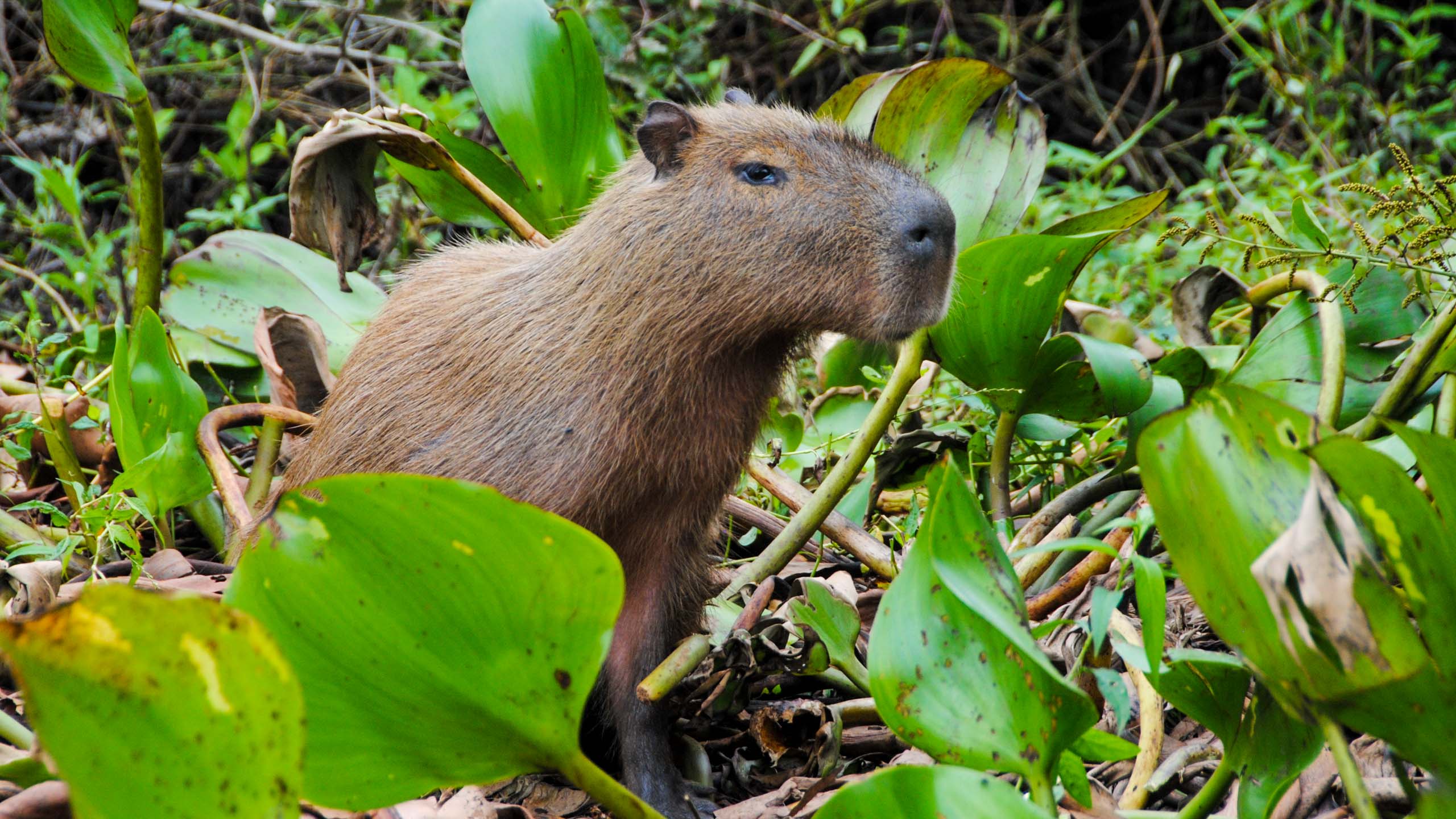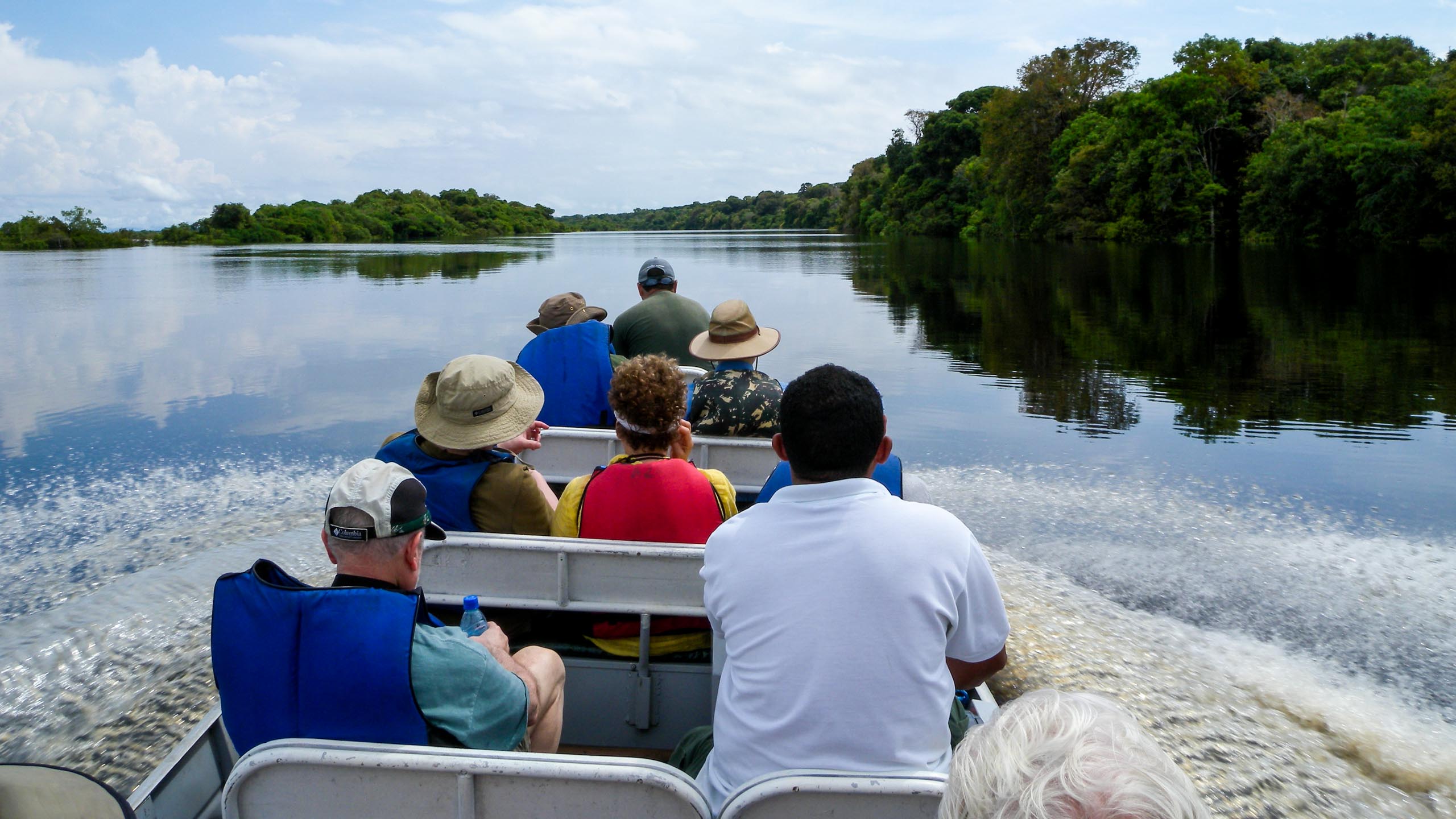 Wildlife Wonders of Brazil
Amazon and Pantanal wildlife journey—including jaguars!—aboard two small ships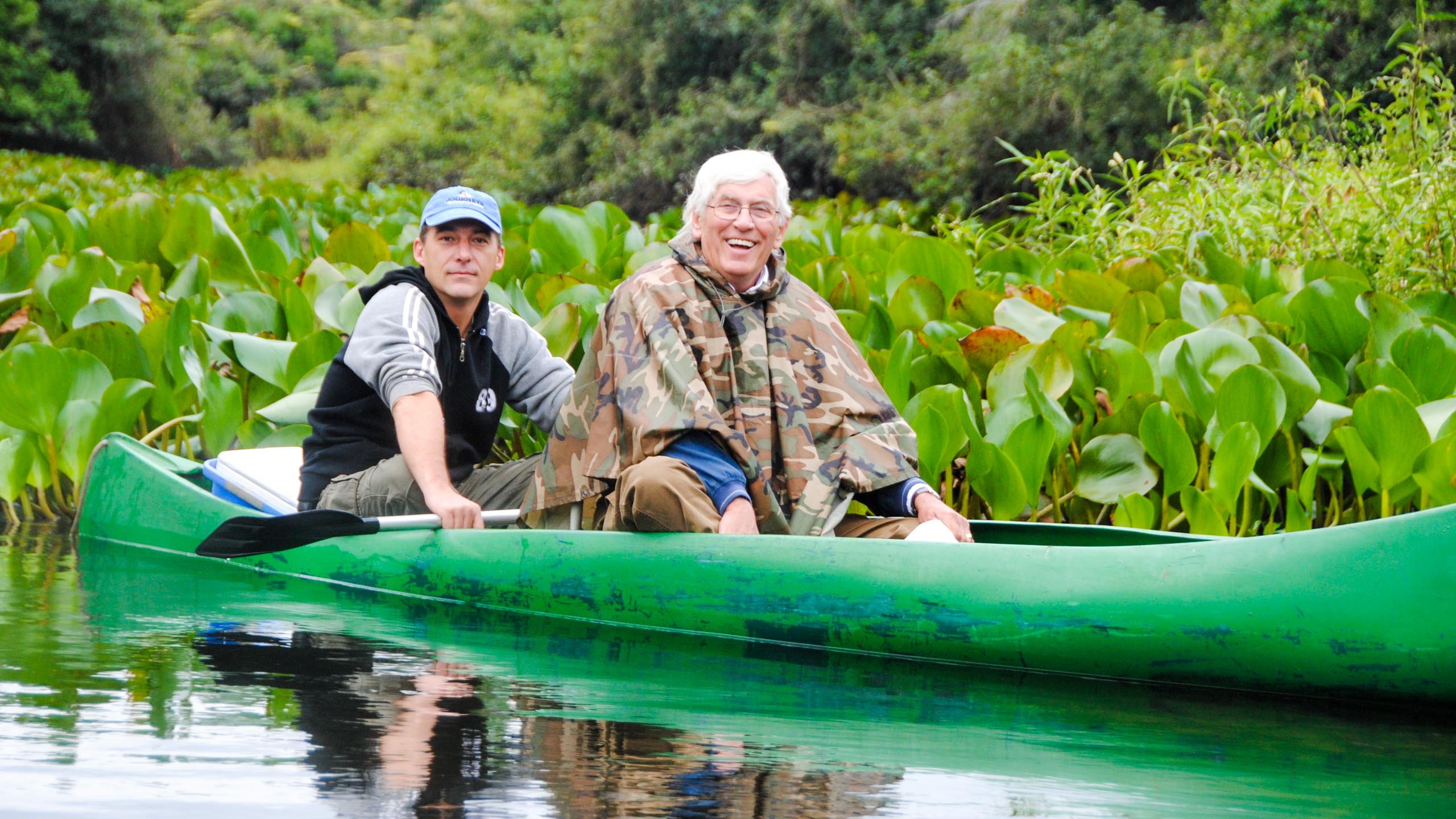 The mysterious Amazon and diverse Pantanal come together in this wildlife-focused small ship-based trip. Explore everything the Amazon has to offer from your home base, the M/Y Tucano, where you'll experience the exotic sights and sounds of this great wilderness. Once in the Pantanal, you'll visit the Araras Eco Lodge, then later board a houseboat and see how many of the 80 mammals, 698 bird species, 260 fish species, and 50 kinds of reptiles that call this region home.
The trip exceeded my expectations. We had great guides, and we saw many jaguars and birds. Mark Faucher
A
Day 1
Welcome to Manaus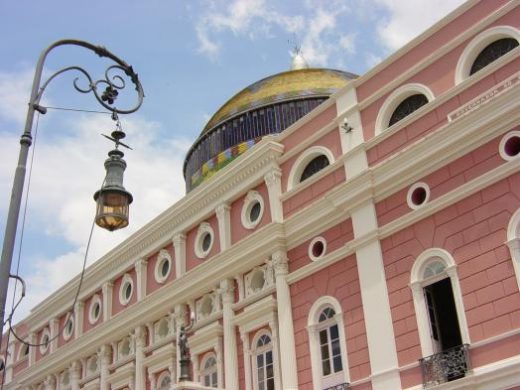 Upon arrival in Manaus you'll be met at the airport and transferred to your hotel for the night.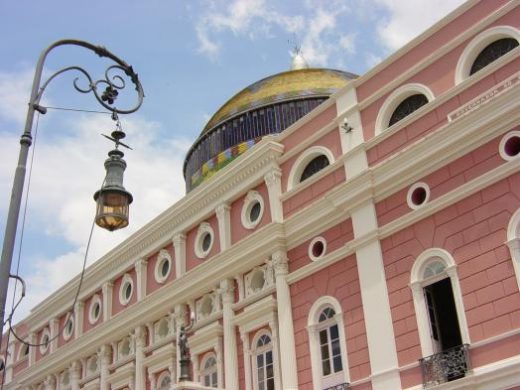 Lodging
Hotel Villa Amazonia
B
Day 2
Manaus Tour / Rio Negro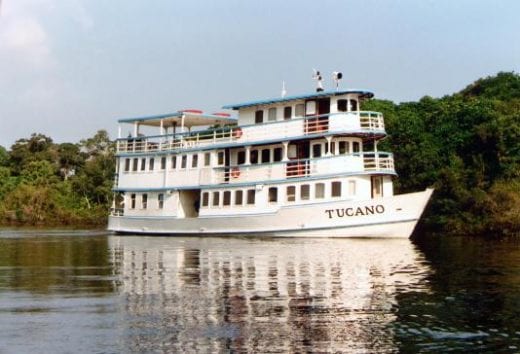 After breakfast, depart for a tour to discover a bit of the history of the rubber process in the region. Visit the Seringal Museum, a place where you can see and learn about the way of life of the rubber man and the Amazon Rubber Boom. This tour is in a speed boat. Have lunch and ten minutes for a transfer onto the Motor Yacht Tucano.
After, you'll transfer to the dock to embark on the Motor Yacht Tucano (M/Y Tucano). The M/Y Tucano experience is comfortable, intimate, efficient and fun. The vessel is not a luxury vessel, but it is the best way to experience the Amazon rainforest environment. On the M/Y Tucano, you'll get outside of the enclosed glass aquarium bubble that defines luxury cruising and instead dive in and embrace the environment, experiencing the exotic sights and sounds of this great wilderness on earth to its fullest.
As the vessel glides up the Rio Negro, you'll learn from your guide about the diverse Amazon environments, and by late afternoon you'll enter one of the world's largest river island systems, the Anavilhanas Archipelago. The boat will weave along a winding channel with rainforest on both sides in a riot of brilliant vegetation. Weather permitting, enjoy a launch excursion in the gnarled and dense flooded forest known as the igapó. Along the riverbank, you may see some Squirrel Monkeys and hear the other-worldly growls of Howler Monkeys echoing through the primitive rainforest. The Amazon has one of the greatest collection of birds in the world and you are also sure to see some of these brightly colored jewels perched in the treetops.
Return to the M/Y Tucano for hor's d' oeuvres on the observation deck and a toast to the rainforest sunset. Following dinner embark on a search of nocturnal creatures such as the Caiman, the Amazon's crocodilians. You may also see one of the large night birds such as a Potoo with its bulging eyes and large mouth adapted to swallow the huge Mariposa Moths.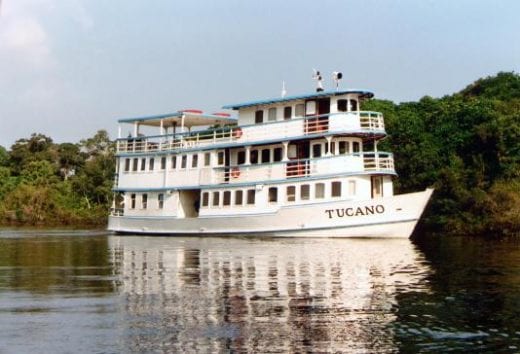 C
Day 3
Anavilhanas Archipelago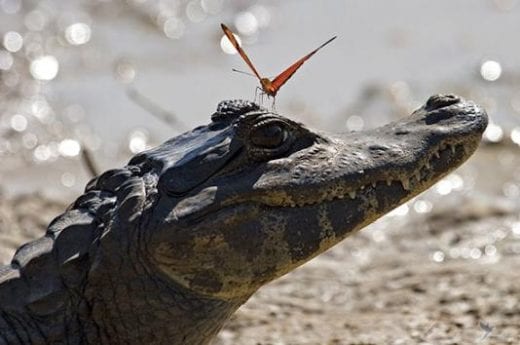 Shortly after sunrise, explore the Anavilhanas Archipelago, a reserve that includes the world's largest system of river islands and also areas of tall dense rainforest. Here you will see the strange environment called the igapó, the black water where dense forests grow right out of the dark water of the Rio Negro. Mid-morning you'll return to the vessel for a hearty Brasilian breakfast.
After some time to relax, weather permitting, disembark and walk in the type of rainforest known as the Terra Firme. Here you will have a good chance to see the markings, if not the animals themselves, of some of the Amazon's great mammals like peccaries (wild pigs) or even a jaguar.
Mid-day return to the vessel for lunch and a siesta. In the afternoon enjoy another excursion in the launches along the edges of the dense forest and listen to the sunset chorus of birds, howler monkeys, and frogs. Weather permitting, tonight you'll have an excursion to spot caiman and other nocturnal creatures. It's likely you'll see arboreal porcupines or sloths scrambling high in the limbs.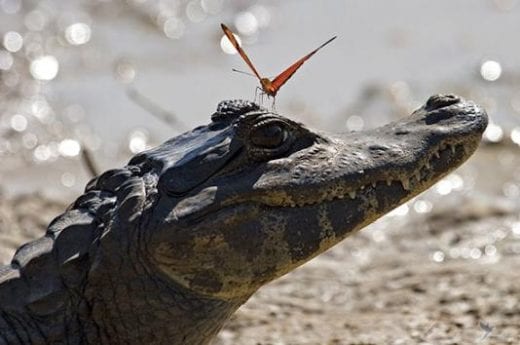 Meals
Breakfast, Lunch, Dinner
D
Day 4
Village on the Rio Negro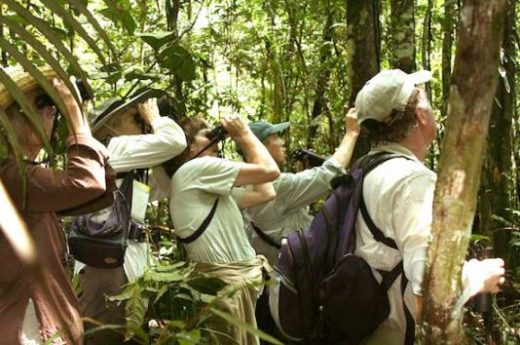 Today voyage to the west side of the Rio Negro and continue to scout in our launches and walk in the forest. You will explore according to the weather and water depth areas rarely visited by anyone else. Tonight the M/Y Tucano goes downstream and river depth permitting, will enter an east bank affluent of the Rio Negro and explore on deep into the rainforest on this small river. After your nocturnal exploration of the rainforest in your launches, return to the Motor Yacht Tucano for "Caipirinha Night" and perhaps try a bit of samba on the top deck.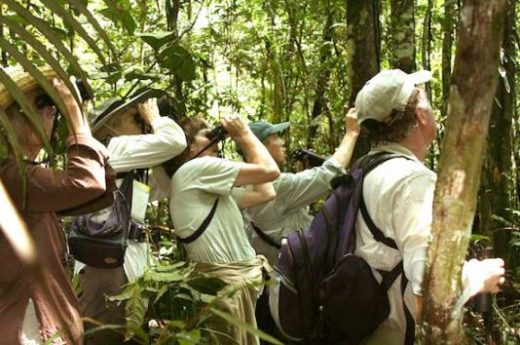 Meals
Breakfast, Lunch, Dinner
E
Day 5
Encontra Das Aguas (meeting of waters)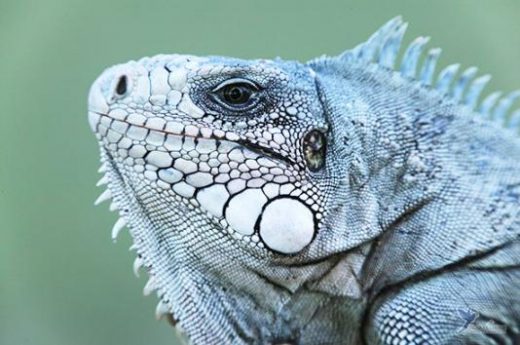 Begin the day with a dawn excursion hunting for wakening wildlife followed by a full Brasilian breakfast. Then go one last time into the forest. In the mid-afternoon, you will begin to journey downstream to arrive late in the day at the "Encontra das Aguas" a stark several mile long line where two of the world's largest rivers, the Amazon and the Rio Negro join in a turbulent maelstrom. Here the dark water of the Negro runs beside the opaque brown water of the Amazon. At sunset, the M/Y Tucano will once again turn her bows upstream on the Rio Negro and journey to your overnight anchorage north of the City of Manaus. As you pass in front of Manaus, you will marvel at the scale of one of the world's largest and most vibrant port cities, that is over one thousand miles from the sea. Tonight have a farewell dinner and prepare for an early departure in the morning.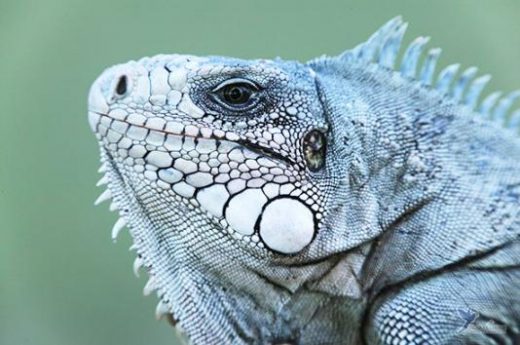 Meals
Breakfast, Lunch, Dinner
After breakfast you will disembark from the Tucano Boat and have a private tour to visit the Opera House (Teatro Amazonas) in Manaus. Opened in 1896 it is the most signficant architectural achievement of the golden period of the rubber and the main artistic and cultural heritage of the state. Usually works as a home theater with artistic attractions regional and national and international. Afternoon is free time.
Lodging
Hotel Villa Amazonia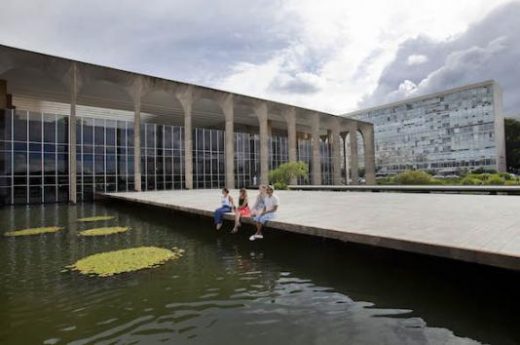 After breakfast, transfer to the airport for your flight to Brasilia
Once settled at your hotel, meet for a guided tour of the capital of Brazil. Visit residential super blocks, Our Lady of Fátima Church, St. John Bosco Sanctuary, TV Tower, Militar Sector, JK Memorial (fee not included), Metropolitan Cathedral, Minitries Boulevard, Itamaraty Palace (Foreign Affairs Ministry), Three Powers Square, Democracy and Liberty, Pantheon Lucio Costa Cultural Space, Jaburu Palace (Vice President), Alvorada Palace (President), JK Bridge and South Embassies Sector. After a full day of touring, return to your hotel for the night.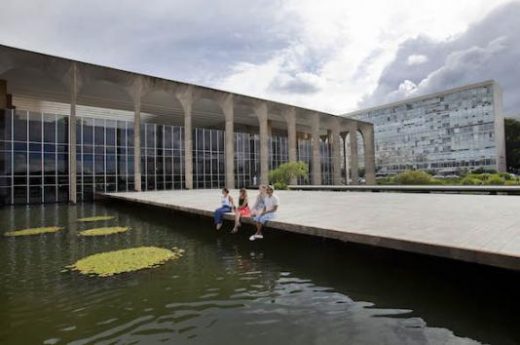 Lodging
Hotel Royal Tulip Alvorada (or similar)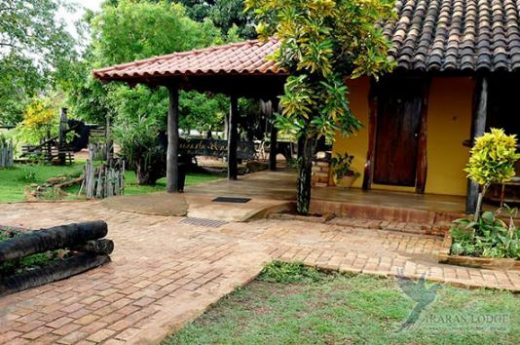 After breakfast you'll transfer to the airport for your flight to Cuiabá, and from there you'll transfer to Araras Eco Lodge. Araras Eco Lodge offers comfortable rooms in a rustic setting, each with air conditioning, screened windows, ceiling fans, private bathrooms, a swimming pool with an adjoining covered area for meals, large verandas with hammocks, a reading room and conference hall, gift shop, bar, and restaurant. The lodge's excellent regional food consists of dishes made from the tasty meat and fishes of the Pantanal, plus organic salads, vegetables and seasonal fruits.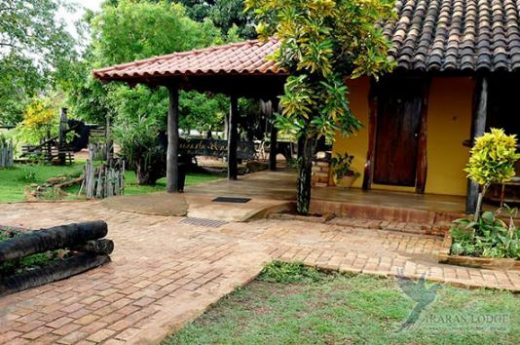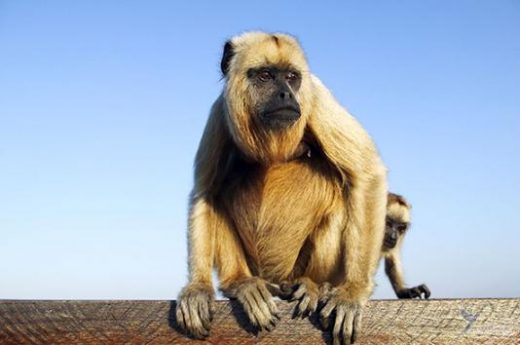 The Pantanal, the largest continuous wetland on the planet and a UNESCO-declared World Heritage Site and Biosphere Reserve, is South America's primary wildlife sanctuary. With a total area of approximately 150,000 km² and located in the center of the continent, the Pantanal is a mixing bowl containing elements of the Amazon Forest, the Caatinga, the Brazilian Savannah, the Atlantic Rainforest and the Paraguayan Chaco. This fantastic biodiversity includes 698 birds species, 80 mammals, 260 fish species and 50 reptiles.
Today and tomorrow are designed for you to explore the wonders of this amazing region. By truck, horse, canoe, or walking, you will be able to interact and get to know this complex ecosystem.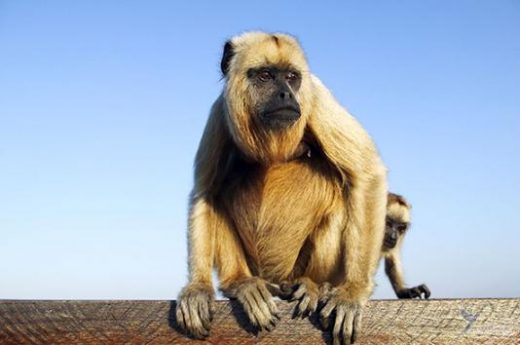 Meals
Breakfast, Lunch, Dinner daily
J
Day 11
Jaguar Houseboat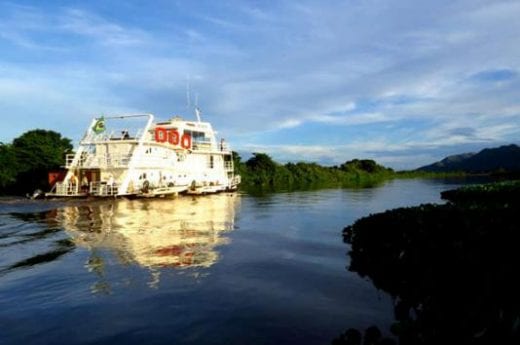 Early risers might want to enjoy a sunrise walk before beginning the transfer to Porto Jofre. Depending on when you arrive to Porto Jofre, tonight you may stay on the Jaguar Houseboat.
Once on the boat, you'll begin your search for jaguars. The Jaguar Houseboat's seasoned staff knows the best places to spot this amazing creature, almost guaranteeing a sighting every time.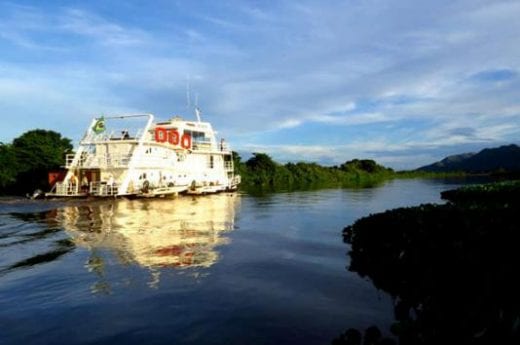 Meals
Breakfast, Lunch, Dinner
K
Days 12-13
In Search of Jaguars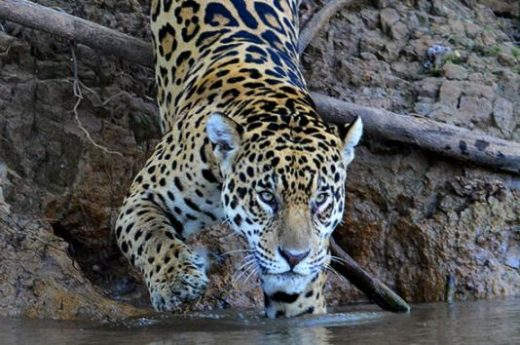 Spend two days venturing out on boat in search of the elusive jaguar. This region has the highest density of jaguar population in the entire Pantanal. You will have a 95% chance of seeing these amazing creatures.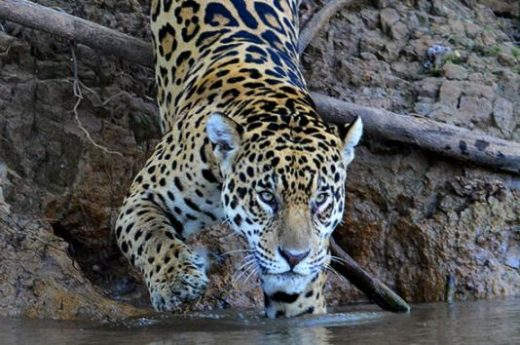 Meals
Breakfast, Lunch, Dinner
L
Day 14
Begin Your Trip Home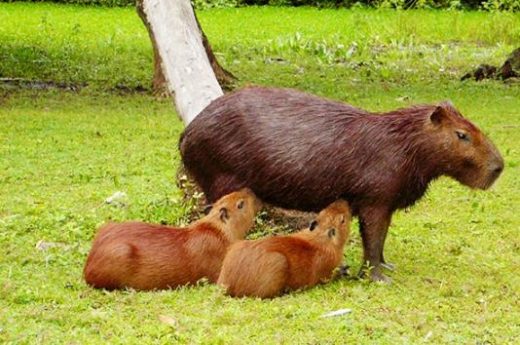 After breakfast, you'll make your way back to Cuiaba airport along the Transpantaneira Highway known as the "Heart of North Pantanal." It is a long paved and dirt road that takes you over 125 wooden bridges. Once at the airport, it's time to say good-bye to Brazil and begin your trip home.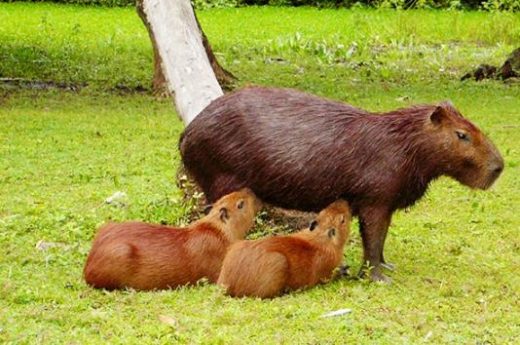 Dates & Price
Best Time of Year to Visit
The mysterious Amazon and diverse Pantanal come together in this wildlife-focused small ship-based trip. Explore everything the Amazon has to offer from your home base, the M/Y Tucano, where you'll experience the exotic sights and sounds of this great wilderness. Once in the Pantanal, you'll visit the Araras Eco Lodge, then later board a houseboat and see how many of the 80 mammals, 698 bird species, 260 fish species, and 50 kinds of reptiles that call this region home.
The land cost published is for the stated itinerary and is subject to change. This covers accommodations, transfers, activities, touring, guide services and meals as described in the full itinerary.
For a custom & private adventure, the final cost will be based on the activities selected, trip duration, accommodations, etc. Developing an initial custom trip itinerary is a service we provide to all clients at no cost. If after development of the initial itinerary you request additional development but are not ready to make a deposit, a trip planning fee may apply.
Need to Know
Please note that this trip operates under different payment and cancellation policies than those described in our complete Terms & Conditions as noted on our website and elsewhere. Please review the complete Terms & Conditions prior to submitting a deposit. 
Expenses covered
Normally, our stated land costs include the cost of all guides, leaders, permits obtained after arrival, lodging accommodations, food and entry fees as specified, and all surface transportation associated with the planned itinerary. We do our best to avoid increasing prices after receipt of your deposit, but, rarely, factors beyond our control might require us to change our prices without prior notice, even after you have signed up.
Expenses not covered
Costs not included in the price may include: meals not indicated as included in itineraries; meals prior to arrival in starting cities; transfers, if not arriving or departing on the scheduled group flights; soft drinks, bottled water, and alcoholic beverages; medical expenses, costs of hospitalization, or evacuation from remote areas; laundry; airport departure taxes not included on your airline ticket; accommodations en route to starting cities; visas; airfares; gratuities; and insurance.
Payment and Deposit Schedule​
A 40% deposit per person per trip or the applicable amount based on the trip and the proximity of the departure date.  Final payment for land arrangements is due 60 days prior to departure. Airlines require full payment when tickets are issued. The deposit may be made by Visa, Master Card, American Express, or check, and the Reservation Form may be submitted via our website. Full payment schedule and cancellation penalties are described in our Terms and Conditions as noted in on our website, and elsewhere. Please request these if you do not have them before advancing a deposit.
Airfare
We can help you secure air travel arrangements to correspond with land travel booked through Journeys International. We work with an airfare consolidator to assist in booking the flights that suit your needs. If you decide to make your own flight arrangements, you must provide Journeys International with a complete copy of your itinerary showing departure and arrival flights and times. You should plan to arrange your own air travel if you are using mileage credit or originating outside North America, but please be in touch with our office before you finalize ticketing so that we can help you to coordinate the correct arrival and departure dates and times.
Insurance
When you make your reservation, we strongly recommend the purchase of comprehensive travel insurance in case of emergency situations. Please contact us for a recommended policy.
Itinerary Change Fee
There will be a $40 fee for changes once an itinerary has been confirmed and approved. Additional cancellation penalties or change fees may apply as per our terms and conditions. The passenger is responsible for such fees.
Duration
14 Days
The number of days, or duration, in a destination corresponds with the itinerary as published. This is the time period covered by the land cost. The total number of days includes the time required to travel between the USA and the destination country.
Group Size
From 2 - 14
The stated range indicates minimum required for guaranteed departure and maximum accepted on scheduled dates. Exceptions can often be made for private departures. While Journeys groups include 2 to 12 people, the boat sleeps up to 18, and guests from other groups may be on the boat while our group is sailing.
Comfort Level
Delightful
Delightful boat cabins and hotel accommodations
Activity Level
Match the trip's intensity to your ability and motivation.
Gentle
Easy walking, with opportunities for low-key physical activity.
Active
Energetic exploration with optional day hikes, leisurely cycling, or light canoeing.
Vigorous
Day-long active excursions and options for demanding activity in varied environments.
Challenging
Strenuous hiking or other intense activity that may be at high altitude or over rough terrain.
Demanding
Multi-day trekking and other activities requiring endurance or strength. Steep trails. No technical expertise necessary.
Comfort Level
Choose accommodations and amenities that fit your personal style
Simple
Our most natural accommodations. Bath facilities often shared, sometimes rustic.
Delightful
Comfortable and especially personal. Small to mid-sized lodges, typically with private bath.
Superior
Lodges and hotels with additional amenities, refined artistry, or extra-special settings.
Deluxe
Exclusive or luxury lodges, hotels, or safari camps with fine dining options.
Uncommon
The most indulgent accommodations arranged specially for private trips.
Single Supplement
The single supplement is applicable if a roommate is not available or if single accommodation is specifically requested. While single accommodation is not available on all trips, we will try and honor this request whenever possible.