The Bird's Word Blog
5 Tips for Family Adventure Travel
by The Journeys International Team

Did you miss our webinar on planning your transformative (and fun!) family vacation? Don't worry! Below are our 5 top tips for getting started on your family adventure travel tip, plus a link to the full webinar.
Related blog posts:
1. Start your planning early!
Getting started 8-10 months before your intended departure date gives you and your family plenty of time to get all your ducks (or kids) in a row. Many of us are master procrastinators, but leaving planning—especially for international travel—to the last minute can add unnecessary stress to what should be a fully enjoyable experience. Besides simply allowing yourself ample time to make decisions and sort details without stress, studies show that beginning the planning process early builds a sense of anticipation and can create more enjoyment surrounding the trip. Take the opportunity to reduce stress and create more joy for the trip by getting an 8-10 month head start on your plans.
2. Know your family needs
Start by designating one "point person" for the family. This person will be responsible for interacting directly with the travel agent or tour operator. If possible, get the family together to sit down and discuss each person's wants, needs, and expectations. Perhaps the kids are old enough for dinner alone and were looking forward to having that time to themselves, but Grandma was expecting a family dinner each night. Considering each person's individual needs and personality will help you plan a trip that will be enjoyable for everyone. 
3. Traveling is possible with kids of ANY age
Each age group has it's own set of benefits, and potential drawbacks. Being aware of these will allow you to plan for a fun trip at any age. For example, traveling with an infant can seem daunting with all their "gear," but before they are walking and talking they are easily portable. This makes them the perfect age for destinations with lots of museums and sightseeing. Your infant could be perfectly content walking (and napping) in their carrier or stroller while you take in the sights. Once they are older (10+), look at options like a family safari, because these are best with older kids who can sit in a car for hours at a time. And while tweens can seem difficult to do anything with, let alone travel, often removing them from their everyday life (and the social pressures that go along with being a pre-teen these days) can provide a much-needed relief for them. You might be surprised by how your oft-sullen tween comes alive in a new environment filled with hands-on experiences. 
4. Travel doesn't have to break the bank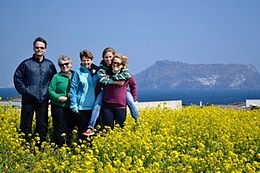 If you started planning early, you've already got a head start here. Consider all the options, like distance (shorter flights are often less expensive, so consider something like Costa Rica family vacations) and which destinations have the most favorable exchange rates. Take the time to think through all the potential costs of the trip, so you're not surprised later with forgotten costs: are meals included in your trip cost? Is tipping expected at your destination, and to whom? A group travel family adventure is based on a per-person cost, so make sure you are multiplying those numbers by the number of family members traveling. Thinking through these details can make a big difference for staying within your budget. Ask your travel agent for advice—the word "custom" sounds expensive, but here at Journeys there are custom trips that cost less than some of the group trips. Don't hesitate to ask lots of questions and explore all your options; the trip of your dreams might be more affordable than you think!
5. Chose the best travel company for YOUR family
If you already completed step 2, you've got a good idea of what your family needs. Perhaps you have a family member with special needs, be those physical or emotional. Don't be afraid to ask potential companies lots of questions. Good communication is key to creating the right trip for you. Look for someone who seems interested in getting to know you and your family so that they can work with you to build the best possible trip for your family's needs. Here at Journeys we pride ourselves in providing excellent customer service, working with you to create the ideal trip for your family. We would love the opportunity to get to know you and your family and work together to plan the trip of your dreams.
BONUS TIP!
Family Travel is a unique opportunity for bonding. Together you will be creating a brand new set of shared experiences and memories that can enrich your family for years to come. 

Learn about Family Travel
Adventure Travel:
Transformative (and Fun!) Family Vacations
Want to learn more? Watch this recorded webinar designed to help you
understand how 'family travel' and 'adventure travel' go hand-in-hand.
Presented by Journeys International,
with special guest speaker from Family Travel Association.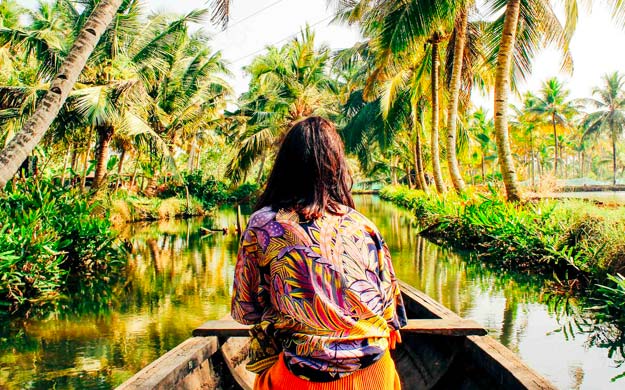 Design an adventure with Journeys International!
With over 40 years of experience, we create experiences that match your goals.
Start Planning
Travel Inspiration Delivered