Pioneering Ecotourism
Before "adventure travel" and "ecotourism," there was Journeys International. And before Journeys International, there was a young couple with arms open to the world. Joan and Will Weber met on an organizing committee for the first Earth Day celebration in 1970, and ventured to Nepal a few years later to work in the Peace Corps and as teachers and conservation workers. There, they asked big questions, forged connections, and realized the power of culturally-respectful and environmentally-sensitive travel.
After returning to the U.S. for graduate school at the University of Michigan, they longed to revisit the Himalayas. They sat in their student apartment and typed up (on a typewriter!) a one-page flyer inviting "curious, hearty souls" to join a "Journey to Nepal." They were clear about what they wanted to do: they hoped to share a place that they knew and loved with others who were open and eager for new adventures. They wanted their travel group to be small enough not to overwhelm the experience, to interact directly and respectfully with local people and natural environments, and, rather than drain local resources, they believed they should make a contribution to their preservation. They were committed to the idea that local people and communities must tangibly benefit from this style of travel, which came to be called ecotourism. Journeys today is an ongoing experiment and celebration of over 40 years of ecotourism evolution in action.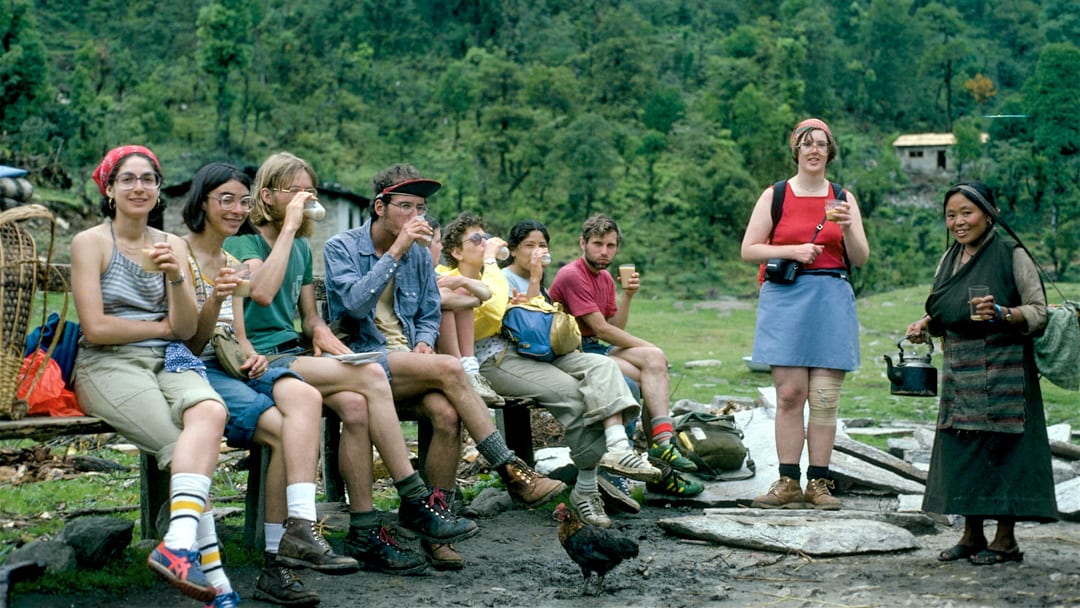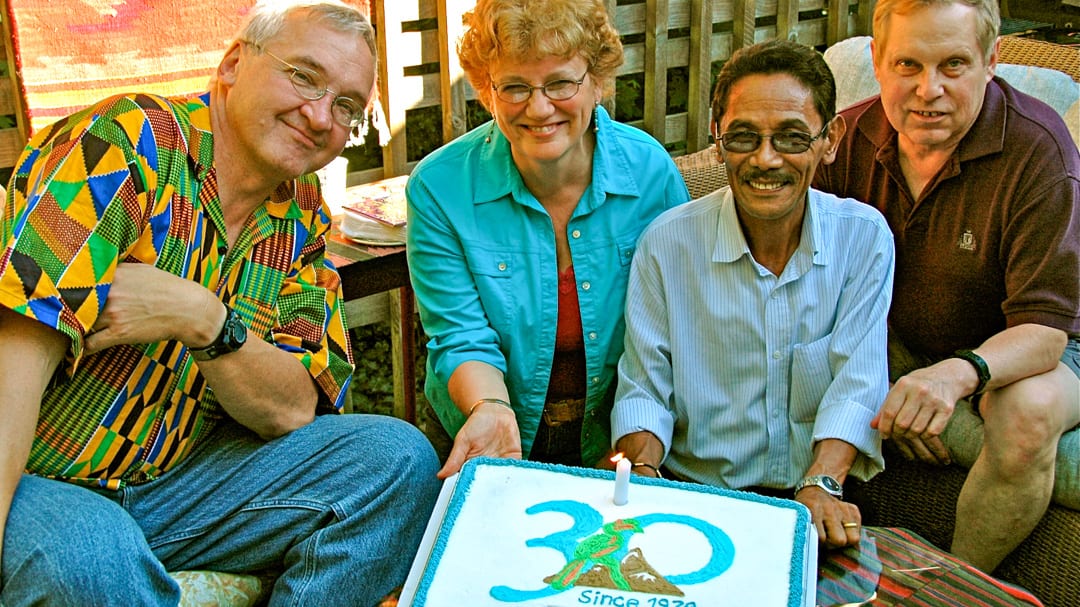 New Adventures and Lasting Friendships
The team here has grown – and second-generation family business owner Robin Weber Pollak is leading Journeys into its next four decades. There are also many more destinations in our portfolio, and many more skills in our toolbox. Comparing this website with that initial one-page flyer, it's clear the distance we have traveled, and also the constancy of our goals. Journeys International's growth has been steady, but gradual. We added new trip destinations only after we knew them well and had established personal relationships with the people who would welcome our travelers. We have a personal feeling for each itinerary we create and each activity we offer. Many of our staff around the world have worked with us since our first experiences in their home areas. In some places, like Nepal and Indonesia, Robin has peers in the second-generation leaders of our partner operations.
Some of the explorers on the very first Journeys group trek to Nepal are still among our clients! And, of course, our family of explorers has expanded some since the old days, too. Welcome to all! What's delightful about the simultaneous expansion and consistency is that Journeys International travelers know that you can return over and over again for new adventures, new discoveries, new insights, and the same trusted guidance. Over time, we love getting to know you better and better. When you arrive in a new destination, you're welcomed as a friend of a friend. When you return home, we can't wait to hear your stories. Your interests and your search for integrity and authenticity have, perhaps, led you to Journeys. If you travel with us, you will join a network of people who seek peace and understanding, and offer cheerfulness, insight and compassion. Journeys is the company you keep, and we are thrilled you are here.
Exploring Your Way to Your Goals
When you come to our team to plan your adventure, we know you could Google hotel names on your own. Our task is to provide you with intimate access to hidden worlds. We set out to understand what motivates and inspires you – to discern your goals for exploration. You, our clients, continually stimulate and challenge us to learn more and do our professional best. We are gratified by the trust you place in us and the appreciative trip evaluations we receive from you. We all continue to enjoy the process of developing new programs and personalizing each departure for the goals of the travelers. Your delight and discovery are our goals, and we strive to meet them continuously.