Galapagos Adventure Tours
Encounter some of the most spectacular wildlife in the world on the Galapagos Islands. Las Islas Encantadas, the Enchanted Isles, have excited the interest of scientists and nature travelers for centuries. This barren, volcanic archipelago is habitat for some of the world's most unusual animals and plants. Most of the resident birds and reptiles are found nowhere else in the world. Journeys' Galapagos cruise offerings provide you privileged access to the most famous natural laboratory of evolution on earth. In choosing a Galapagos cruise, we suggest small ships and week-long cruises. Our choices of naturalist-guided, first-class and luxury yacht Galapagos tours offer plenty of time on the islands, fast travel between islands and access to landing sites open only to small ships. Our programs feature great food and comfortable cabins, but the real emphasis is spending the most time possible exploring the scenic and wildlife diversity of the Islands with a certified naturalist. We find that most people with natural history interest who are planning a once-in-a-lifetime Galapagos trip will prefer these smaller yachts and more personal experience.
The best way to find the right Galapagos cruise and overall Ecuador travel package is to call Journeys well before your intended Galapagos travel or tour dates. Many of the most popular ships in the Galapagos Islands fill far in advance, especially over the winter and school holiday travel periods. If you have your own tour group or are planning a family Galapagos tour, ask about special charters of these yachts.
Access to Galapagos cruise ships begins via a flight from mainland Ecuador. We can book your international air travel reservations and normally arrange airport transfers and Quito or Guayaquil hotel reservations. Galapagos trips combine well with travel to Peru, Panama, the Andes, and the Amazon; departures are year-round, and every Galapagos cruise includes opportunities for snorkeling and swimming with marine wildlife.
The giant tortoises are wondrous, ancient creatures. I felt honored to see them in their natural surroundings. Tessa and Harris K.
Customize Your Dream Adventure
We are here to help craft tailor-made adventures for individuals, couples, families, and groups of explorers.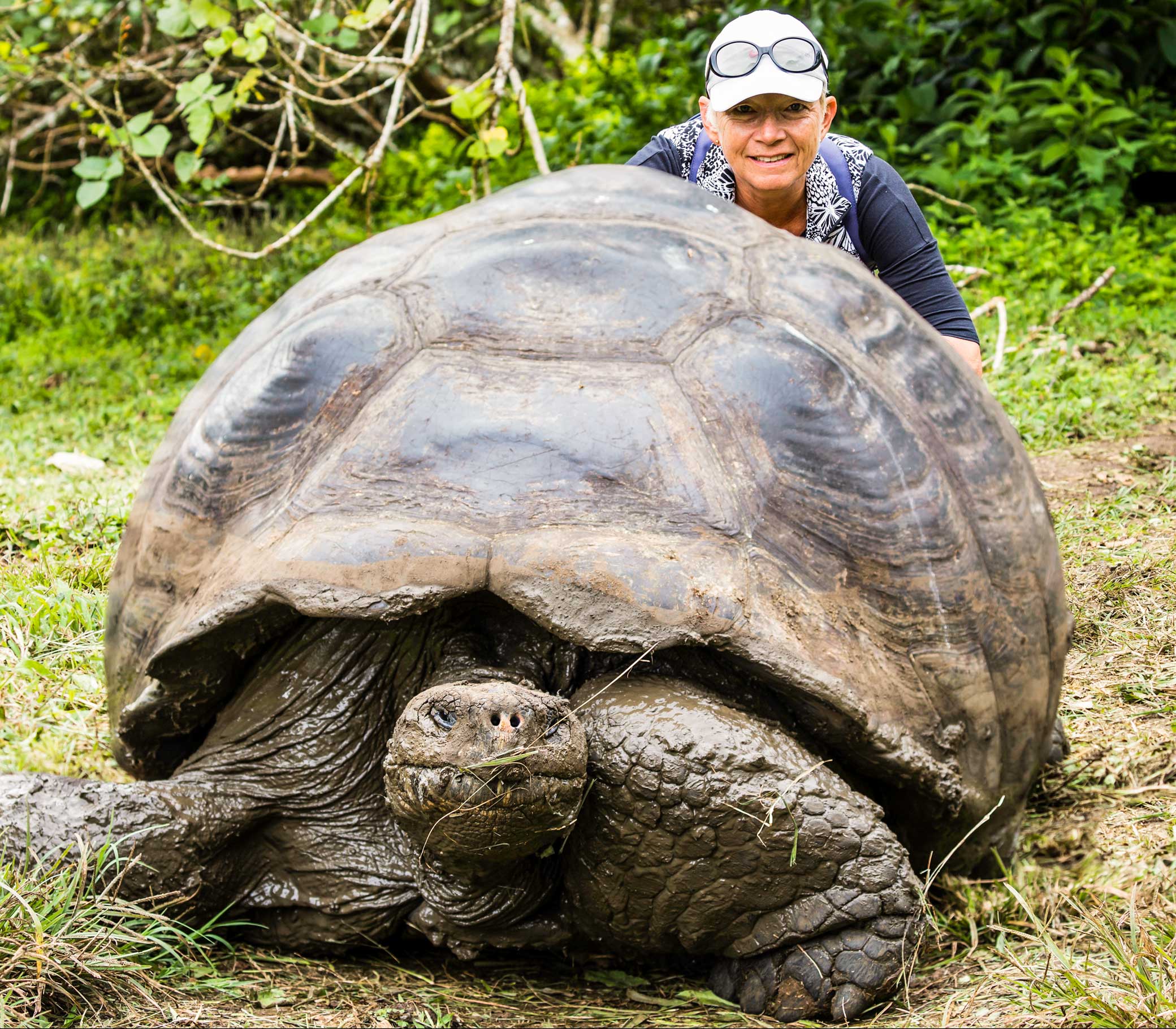 Attractions
Things to See & Do in Galapagos