The Bird's Word Blog
Top Travel Destinations for 2017
by Journeys International
Where will your adventures take you in 2017?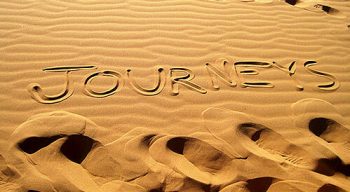 For curious explorers eager to see the world, it can be hard to narrow down travel options.
So, the team at Journeys International has done the work for you. We've analyzed data on travel trends, politics, economic value, safety, and more to develop a list of the best travel picks for where to go in 2017.
---
Top Picks Right Now
Some countries  have been off-limits until recently, some are reinventing themselves, some might simply disappear, and some are especially hot right now. For these reasons and more, here are the destinations that we recommend you look at for your 2017 adventure.
---
Colombia: Full of life and color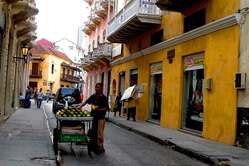 Journeys International is all about immersive interactions with local cultures, and Colombia tops our list as one of the best up-and-coming places to experience this. Colombia has everything—varied topography, pleasing climate, a wealth of water, and a huge variety of wildlife (including more bird species than any other single country). But because so few tourists venture there, interactions with locals are 100% genuine and not at all canned.
It's relatively recent that it was safe to travel to Colombia, and for those who make the trip, they return raving about a culture that is full of life and color, with opportunities to meet real people in real-life situations, without the processed and polished feel you might get with other more touristed countries. Every place we travel is calm and peaceful, so rest assured that you won't need to worry about your safety.
Recommended trip: Colombia Mountains & Medellin
---
Sri Lanka: A wildlife wonderland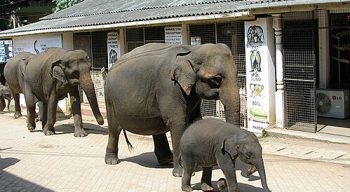 If your goal in 2017 is wildlife immersion, then put Sri Lanka at the top of your list. Often overshadowed by India, this small island in the Indian Ocean is less chaotic, less developed, and offers a slower pace than India. Sri Lanka is a haven for nature lovers, with spectacularly picturesque coastal beaches and majestic interior mountains. And the wildlife! Oh, the wildlife. See elephants (sometimes strolling down the streets!), mangurs, sloth bears, leopards, samburs, plus over 200 species of birds, all on an island about the size of Indiana.
It's a destination that was off limits for many years, but is now a peaceful society where visitors can confidently move around the country without safety concerns. While it hasn't yet been overrun with tourists, interest in Sri Lanka has definitely seen an uptick recently, so if you want to get ahead of the tourism curve, we recommend that you begin planning your trip now.
Recommended trip: Wild and Sacred Sanctuaries
---
Argentina: Go before it's gone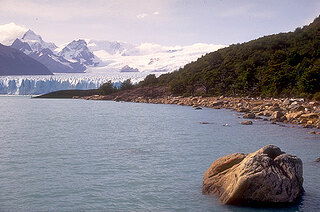 Few places on earth can compete with the grandeur of this wild, pristine destination. Sadly, though, climate change is causing the spectacular glaciers of Patagonia to melt right before our eyes, so if seeing the breathtaking beauty of this region is on your wish list, we recommend you go before it's gone.
Argentina is an incredibly diverse country, ranging from the mountainous Northern Provinces and subtropical Iguazu Falls to the wildlife of Patagonia and Tierra del Fuego to the colorful and lively energy of urban areas such as Buenos Aires.
It's especially good for travelers who want to be active during the day, yet comfortable at night. You can find trips in Patagonia and the Lakes District that offer lovely accommodations where you can relax after a day of hiking, kayaking or climbing the glaciers.
Recommended trip: Patagonia Peaks, Plateaus & Glaciers
---
Croatia: Reinventing itself with you in mind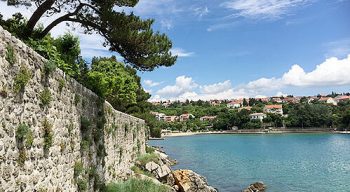 Having regained its independence only very recently—in 1991—a visit to Croatia is a visit to history in the making. Croatia is reinventing itself, and in the process coming to realize that between its spectacular scenery and warm, welcoming culture, it has a lot to offer visitors.
Located along the rich turquoise waters of the Adriatic Sea, more than a thousand islands dot the coast, and many national parks boast spectacular waterfalls and rock formations. Culinary tradition is central to Croatian life and blends the best of Mediterranean and Italian flavors. Architecture is charming and quaint, while culture is rich and robust.
Coastal and inland villages are home to living history, where relics of the distant past punctuate the landscapes of lively, active communities—all of which are committed to developing unique experiences for travelers, and as an up-and-coming destination, they will welcome you with open arms.
Recommended trip: Croatia's Dazzling Dalmation Coast
---
Jordan: An active adventurer's oasis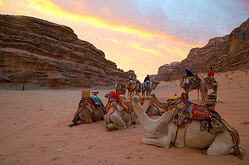 Quick—name three countries that come to mind when you think about your next active vacation…
Was Jordan on your list? It should be!
Often overshadowed by negative news about its Middle Eastern neighbors, Jordan is a country that is full of unexpected surprises. Some things you might expect from Jordan: a rich history, with fascinating biblical roots, and an even richer culture, with welcoming people and amazing middle eastern food.
What you might not expect, though, is that it's a very safe Middle Eastern destination. We bet you'd also be surprised to know that it's becoming a favorite destination for travelers looking for more active vacations. The country has been actively developing an infrastructure of trails, even developing a trail that run north-south through the entire country. Jordan has also been focused on training tour guides, especially guides who can lead and facilitate active adventures, who are eagerly awaiting your arrival.
Recommended trip: Journey into Jordan
---
Papua New Guinea: Get away from life as you know it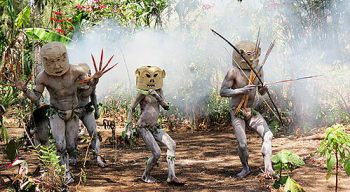 When you arrive in Papua New Guinea, you'll finally understand how Dorothy felt when she said "Toto, I've a feeling we're not in Kansas anymore."
Travel to Papua New Guinea to get away from life as you know it. There are very few places in this world where you can step back in time and witness a culture that has not been affected by globalization or technology. In Papua New Guinea, however, you can.
While visiting, you'll meet some of the most colorful cultures on earth. It's a year-round destination, but if you're able to visit between July and October you'll see one of the greatest displays of pageantry and cultural expression via a  "sing-sings," annual festivals with competitive dancing, singing, and elaborate costumed displays.
Recommended trip: Classic Goroka Show Tour
---
Uganda: A life-changing experience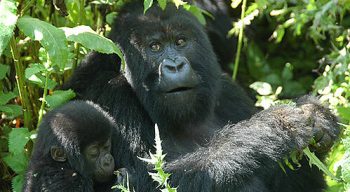 Looking for a life-changing experience? Look no further than Uganda, the country that consistently has travelers telling us that this experience has changed their life forever.
Uganda is a quiet leader in conservation tourism, taking great care to use tourism to alleviate poaching and environmental destruction. They've also set standards in how to guide tourists so as to not disturb or stress the wildlife. In the process, they've created an undeniably spectacular experience that allows visitors to view mountain gorillas (as well as an enormous diversity of birds, butterflies and other animals) in their home environment.
Procrastinators beware: because of their conservation focus, permits to view gorillas sell out very quickly, and trips are often sold out a year in advance.
Recommended trip: Primates and Parrots in Uganda and Rwanda
---
Galapagos by Land: The hidden culture of the islands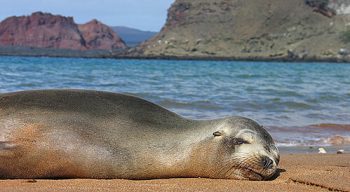 Travel to the Galapagos Islands is definitely not a new or emerging trend; in fact, it's a coveted and "must-see" destination for most travelers. However, exploring the Galapagos by land, instead of by ship, and experiencing the culture of the islands as well as the wildlife is an opportunity that has not been well-developed until now.
Thanks to new programs and activities, visitors can now be fully immersed in the Galapagos culture, and gain an understanding of how life on the islands has evolved.
Land-based visitors will travel back in time and experience a true Galapaguenio way of life in Floreana, where you can see evidence of the island's first settlers as well as explore pirate caves. Witness life in today's world with a trip to Santa Cruz, where visitors will meet the scientists who study this diverse archipelago, and visit the Foundation and Park headquarters to interact with the people who work to protect the islands for future generations.
Recommended trip: Lodge-Based Galapagos
---
Greenland: The undiscovered Iceland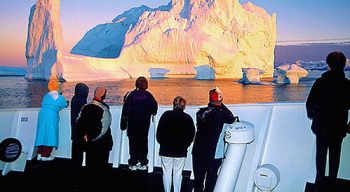 So you think you want to go to Iceland? Before booking your flight, you might want to take a look at Greenland, the world's largest island. It offers a very similar experience to Iceland but with far fewer travelers. You'll be surprised at what you find: Greenland is more glacial than Iceland, more arctic than Iceland, and has more native culture than Iceland. So why is Iceland all the rage, and not Greenland?
Mainly because Iceland has done a tremendous job recognizing their own value, and has built the infrastructure to support and promote tourism. And now Greenland recognizes their own tourism potential as well, and is working hard to catch up. They are dedicated to building and supporting tourism programs to help transform their economy.
In Greenland you will see wildlife, culture, and historical sites that few tourists have explored, and you'll witness some of the grandest scenery on earth, including towering mountains, dramatic glaciers, breathtaking icebergs, and tranquil fjords.
Recommended trip: Adventure in Ice Paradise
---
And speaking of Iceland…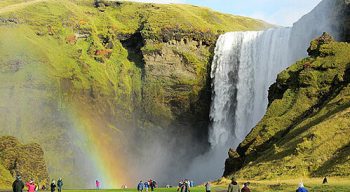 We'd be remiss if we didn't include Iceland on this list of places to visit in 2017. It's popularity is well deserved, since the country has done an excellent job of developing tourism programs, building infrastructure to support those programs, and delivering astounding experiences to all who visit.
What will you see in Iceland? Iceland travel is a truly exotic experience rich in waterfalls, glaciers, hot springs, wilderness, sea birds, and Viking history. Ironically, it's greener than Greenland, with more waterfalls, and its cultural experiences are very distinct, with urbanization blending and interacting with native cultures.
If you look closely while visiting Iceland, you'll also see signs of how such a small country (just over 300,000 people) is navigating their role as a hot new destination. They are learning how to best manage their resources and the challenges that come with the influx of tourists, as well as the affect climate change has on their landscape and future role in tourism.
Recommended trip: Landscapes and Lights of Iceland
---
Need help deciding where to go in 2017?
Let us help you! Request a no-cost consultation and we'll work with you to narrow down your options, helping you pick the trip (or design a custom adventure) that's right for you and your family.
---
Tried-and-True Destinations
Call them classics, call them our favorites, call them whatever you want… just make sure that these destinations are on your list. These are the tried-and-true countries that always deliver an amazing experience no matter how many times you go there, so you want to make sure you go there at least once in your lifetime.
---
Peru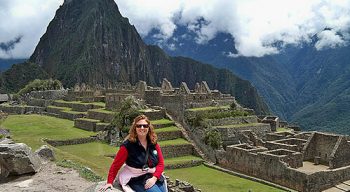 Peru is one of the most popular destinations in South America for both environmental and cultural experiences. Because of its popularity, Peru is constantly expanding opportunities for active adventures as well as cultural experiences. Even if you've already been to Peru, we guarantee there are people, places and things you've yet to see. And if you haven't been to Peru… what are you waiting for?
Recommended trip: Active in the Andes
---
Morocco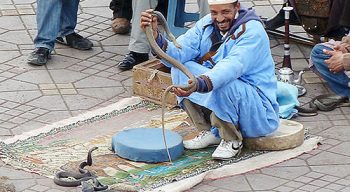 A life of a traveler would not be complete without a visit to Morocco. Whether you focus on the color, charm and history of the imperial cities, immerse yourself in the lanes and bazaars of Fez and Marrakech, or cast a wider net and venture into the Middle Atlas Mountains and the Sahara Desert, you will not be disappointed. Morocco is one of the richest cultural destination on earth; so rich, in fact, that in the United States we've incorporated imagery from Moroccan culture into our own culture, turning Morocco into an icon of the exotic.
Recommended trip: Morocco Souks and Sahara
---
India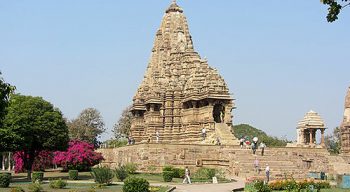 Journeys has offered travel to India since 1978, and on every trip we discover new and fascinating cultural and wild encounters. Opportunities for adventures are so varied, from tracking tigers, to witnessing the pilgrimage to the Ganges River at Varanasi, to riding a camel in Rajastan,  to observing the lions of Gir, to traveling to the world's most sacred Hindu and Buddhist sites. It's a classic destination, one that always offers something new for everyone.
Recommended trip: Taj Mahal, Temples, and Tiger
---
Vietnam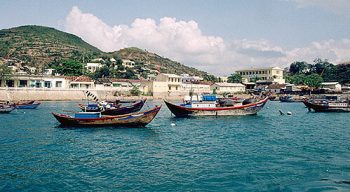 Historically relevant, culturally evolving, politically neutral, and incredibly safe, Vietnam is an always reliable destination. And the people of Vietnam understand the role tourism plays in their lives, so they are constantly creating new and unique cultural activities and people-to-people interactions. Iconic must-see's include Ho Chi Minh City, Hoi An, Hanoi, and Halong Bay, and you can easily combine a trip to Vietnam with other Southeast Asia countries such as Cambodia and Thailand. Each day will bring a new and different experience that will leave you wanting to return to this vibrant land again and again.
Recommended trip: Savoring Southeast Asia
---
 Request a Catalog to Learn More
Want to learn more about where Journeys International can take you in 2017?
Request a catalog and we'll send it to you right away.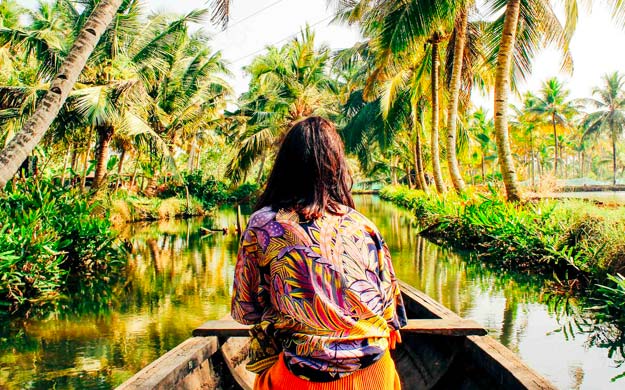 Design an adventure with Journeys International!
With over 40 years of experience, we create experiences that match your goals.
Start Planning
Travel Inspiration Delivered