Marrakech Adventure Tours
Marrakech, known as the "Red City" or Al Hamra, is a city in southwestern Morocco in the foothills of the Atlas Mountains. Prior to the advent of the Almoravids in the 11th century, the area was ruled from the city of Aghmat. The Almoravid leader, Abu-Bakr Ibn-Umar, decided Aghmat was becoming overcrowded and decided to build a new capital. Being a nomad from the Sahara Desert, he had it built in a plain, away from the mountains and rivers and chose the site of Marrakech as being in neutral territory between two tribes who were vying for the honor of hosting the new capital. Work started in May 1070, but Abu-Bakr was recalled to the Sahara to put down a rebellion in January 1071, and the city was completed by his deputy and eventual successor Yusuf ibn Tashfin. Prior to the reign of Moulay Ismail, Marrakech was the capital of Morocco. After his reign, his grandson moved the capital back to Marrakech from Meknes.
Since centuries Marrakesh is known for its "seven saints." When sufism was at the height of its popularity Moulay Ismail decided to move the tombs of several renowned figures to Marrakesh to attract pilgrims in the same way Essaouira did at that time with its Regrega festivals. The "seven saints" (sebta rizjel) is now a firmly established institution, attracting visitors from everywhere. The seven saints include Sidi Muhammad al-Jazuli and Sidi Abu al-Qasim Al-Suhayli.
Mosques, medrassas, synagogues, and zaouias
Koutoubia Mosque
Ben Youssef Medrassa

Ben Youssef Mosque

Casbah Mosque

Mansouria Mosque

Bab Doukkala Mosque

Mouassine Mosque

Zaouia of Sidi Bel Abbes

Zaouia of Sidi Ben Slimane al-Jazuli

Zaouia of Sidi Youssef Ben Ali

Sidi Moulay el Ksour Mosque

Synagogue Beth-El

Synagogue Salat el Azama

Synagogue Salat Rabi Pinhasse
Palaces, dars, and villas
El Badi Palace
Royal Palace (Dar el Makhzen) and méchouars
Bahia Palace

Dar Si Saïd Museum

Maison Tiskiwin

Dar el Glaoui

Villa Majorelle at the Majorelle Garden
Cemeteries, koubbas, and mausolea
Saadian Tombs

Mausoleum of Ahmed el-Mansour
Second mausoleum

Koubba of Fatima Zohra

 and Koutoubia Mosque cemetery
Almoravid Koubba

Koubba Cadi Ayyad

Jewish cemetery
Sidi Abd el Aziz
Sidi es Suhayli
Handicrafts and business
Souks

Souk Kimakhin (stringed instruments)
Souk el Bradiia (pitchers)
Souk Hadaddine (metalwork)

Souk Nahhassine (brass, copper)

Souk Chouari (basketry, woodturning)
Dyers' Souk, Wool Souk
Souk Smarine (clothing)
Rahba Quedima ("Old Square")
Souk el Kebir (leatherwork)

Kissarias
Souk el Batna (skins)
Souk el Maazi (goatskin)

Souk Zrabia (Criée Berbère, Carpet Souk)
Souk Fakharina
Souk Siyyaghin (jewelry)
Souk Smata (slippers, belts)
Souk aux tenturiers
Cherratine Souk
Attarine Souk

Tanneries
Hôtel la Mamounia
Handicraft center
Gidel Building
Renaissance Café
Société Générale
Marjane hypermarket
Museums
Dar Si Saïd Museum

Marrakech Museum
Bert Flint Museum at Maison Tiskiwin
Islamic Art Museum at the Majorelle Garden
Plazas and squares
Place Djemaâ el Fna: the biggest square in the African continent.
Square Charles de Foucauld
Place de la Liberté
Place du 16 Novembre
Place des Ferblantiers
Place Youssef Ben Tachfine
Place Mourabiten
square 

Bir Anzaran
Gardens and parks
Palm Grove

Majorelle Garden
Menara gardens and olive grove

Agdal Garden

Koutoubia Mosque park at Square de Foucauld
Customize Your Dream Adventure
We are here to help craft tailor-made adventures for individuals, couples, families, and groups of explorers.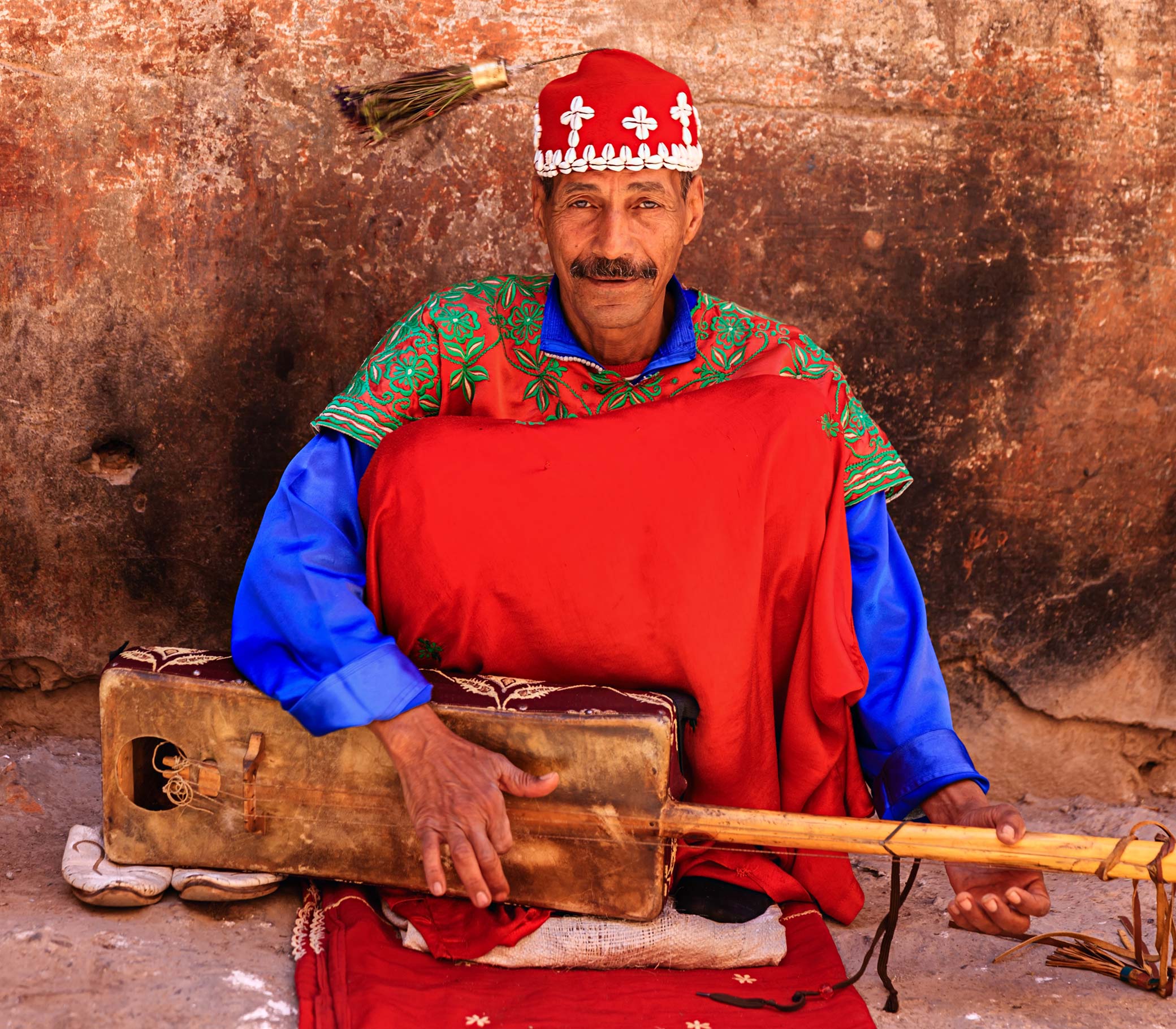 Attractions
Things to See & Do Near Marrakech