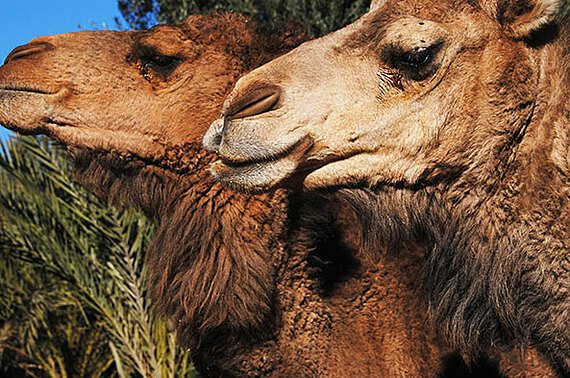 The Bird's Word Blog
Camel Trekking Morocco—Find your Zen
by The Journeys International Team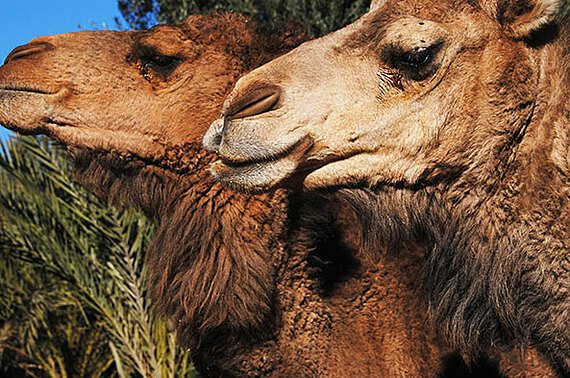 Imagine yourself on top of a camel, trekking through the Sahara desert. There is nothing around you, and all you can hear are the footsteps of the camel on the soft sand. During the day, the sky is vast and clear; at night, it's full of billions of bright stars.
Camel trekking Morocco: It may be the most peaceful experience you'll ever have, one mostly unknown to westerners. It may also be your moment of zen.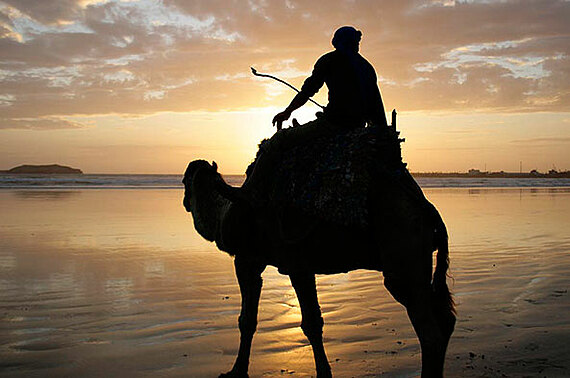 Spending your day on a camel trek is a wonderful way to introduce you not only to Morocco, but also to a traditional mode of transportation and a way of life that has endured for thousands of years. Long before the advent of the car, camels and mules were being mobilized to carry people far and wide throughout North Africa.
Morocco camel trekking takes you directly into the heart of the famous Sahara Desert. One of our favorite treks is on the dunes of Erg Chebbi near Merzouga. These are the highest and most spectacular sand dunes in Morocco, dramatically soaring 50m from the desert floor. They run in a line almost perfectly north/south to the village of Merzouga and beyond, and mark the western fringe of the Sahara Desert, dividing Morocco from Algeria.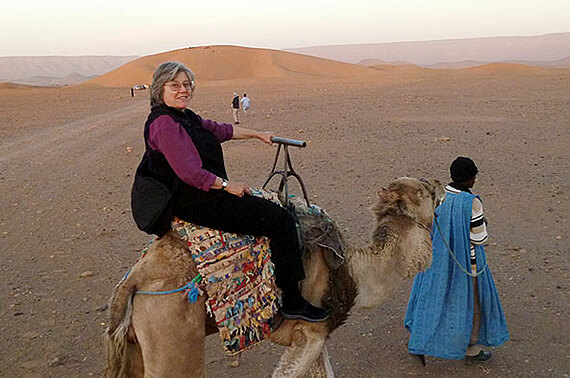 Both of the Morocco itineraries offered at Journeys International—Morocco Desert and Mountains and Morocco Souks and Sahara— include camel trekking with an overnight at a Berber camp. The route traces treks of your guide's ancestors, where the nomads traded as far away as Timbuktu. Your lovely overnight camp is outfitted for comfort, with a private bathroom, a shower, and running water.
Our guides are very experienced, and will take you to the places where you can see kasbahs, orange sand dunes large and small, oases, distant mountain summits, the Valley of a Thousand Kasbahs, the 'Moroccan Hollywood' and sunrises and sunsets so beautiful you will never forget them.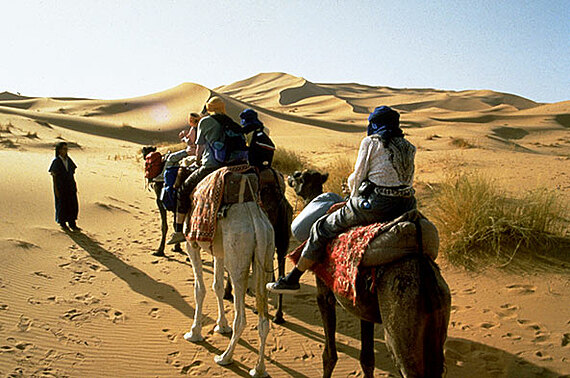 To become fully immersed in the ancient culture surrounding camel trekking, though, consider customizing your adventure and adding more days to your trek. Explore beyond Erg Chebbi and into the magnificent moon-like landscape of Kem-Kem Hamada (flat stony desert). At night, sit back and look to the sky to catch glimpses of falling stars or meteorites.
Camel trekking Morocco is a peaceful, fully immersive zen-inducing experience that should be on every explorer's list. If it's on yours, and you're ready to start planning, let us know.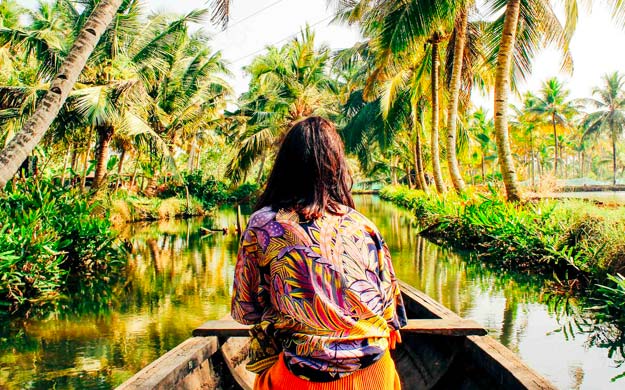 Design an adventure with Journeys International!
With over 40 years of experience, we create experiences that match your goals.
Start Planning
Travel Inspiration Delivered