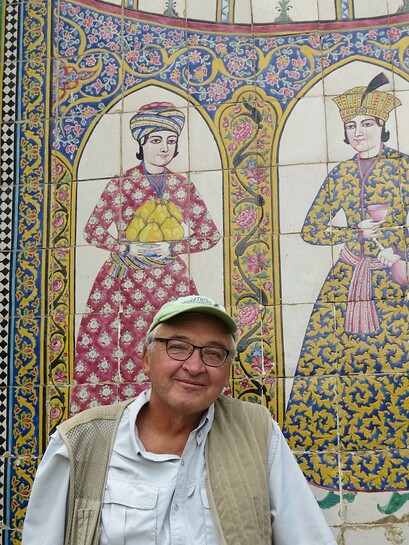 The Bird's Word Blog
A visit to Iran: Breaking down misconceptions through travel
by The Journeys International Team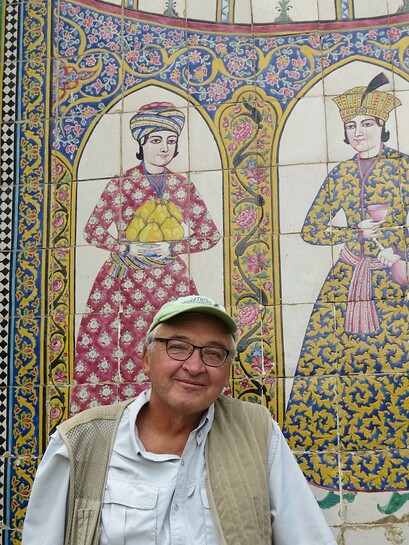 Journeys International co-founder Will Weber recently returned from our first trip to Iran. Here, he reflects on the people, places, and history he saw along the way—including friendly Iranians, delicious food, and the power of a good guide.
Open arms, delicious meals, and Skyping home
Having just returned from Journeys' first trip to Iran, I am overwhelmed by a variety of impressions, most memorable being the people we met along the way and the positive feelings they showed toward us as Americans.
Wherever we traveled, people old and young would ask, often in English, where we were from. When we said "America" or "the United States," the immediate response would invariably be a broad smile and "American people are good." We were welcomed everywhere we traveled and we enjoyed excellent food, high quality accommodations, comfortable transportation and excellent local leadership. We seldom encountered any objections to taking photographs of people or places. Local Iranian tourists were very enthused about their smartphones too, and we were frequently invited into their photos.
Most meals included a buffet with a choice of fresh and cooked vegetables, fruits, yogurt, several kinds of delicious fresh breads, cold desserts, and a choice of non-alcoholic beverages. We often ate chicken or lamb kebab, lamb shank or fried trout, and traditional Persian specialties. Hotels were typically four- or five-star venues with clean, quiet rooms and courteous staff. Internet service was typically slow and erratic but adequate for checking email or Skyping home. Most hotels had pools, but the weather in late September and early October was too cool for outdoor bathing. A good hat and sunscreen were useful on many days, though; in the 22 days of my travel in Iran, it only rained on one night.
6,000 years of Persian history
Our itinerary for Persia Past & Present focuses on ancient sites that trace 6,000 years of Persian history. The museums we visited held exceptional collections that were attractively displayed. The mosques were exquisite in design, detail, and historical significance. The markets were all colorful places offering great opportunities to talk with local people and photograph active settings. Many of the palaces and archaeological sites were well preserved and offered genuine insight into the lives of people who lived centuries or even millennia ago. We learned the distinctions between Shia and Sunni Islam as well as much about the early religions and dynasties that preceded the 7th-century arrival of Islam in Iran.
The major sites of interest in Iran are quite distant from each other; Iran is really a huge country, about half the size of the continental United States. Fortunately, the domestic airports and highways are in excellent condition. It is possible to travel safely and consistently at 60 mph, even in a large bus, for long distances. We enjoyed several 250-mile days, all of which included stops for sightseeing and photography. We visited a pistachio farm, observed an irrigation system, and photographed spectacular geological scenery and pastoral landscapes, as well as interesting billboards and urban scenes.
Iran's political journey
Journeys' first trip to Iran coincided with the final signing of the nuclear agreement among Iran, the European Union, and the United Nations Security Council, which commits Iran to stop developing nuclear weapons in exchange for the relaxation of economic sanctions. The economy of Iran has been in steep decline with serious inflation, high unemployment, paralysis of banking services and economic shortfalls in all sectors.
My sense is that neither the government nor the people of Iran want to admit how bad things are. The government is seen as responsible for a steady decline in living standards and individual freedoms. A number of people we met reflected on how some aspects of life were better under the rule of the Shah of Iran, who was deposed in 1979, and how the optimism about the Islamic revolution has long since faded. And despite the efforts of leaders of the Islamic Republic to portray America as the source of all evil and misery in the world, Iran's citizens are not necessarily buying the story. Many expressed unhappiness with Sharia law, the religious police enforcing an Islamic dress code, and the censorship of media, music, entertainment, and educational curricula.
Life in Iran
While Iran is not the most austere or conservative Islamic country, certain dictums are clear and enforced. Women must cover their heads with a scarf. Arms must be clothed. Skirts must extend below the knee. Black is the safest color for garments and is preferred by men and women both. We neither saw nor tasted alcohol. The internet is heavily censored, especially with respect to access to Western news sources. Television is mostly religious discussion or anti-Western propaganda.
Educated people have worked out the logistics of acquiring concealed satellite dishes, anonymous VPN internet connections, and private sources of alcohol. Most of the young people we met in the cities seemed to envy friends and relatives who live abroad in the US, Canada or Europe and said they would immigrate if given the chance.
A safe place to visit (…just don't cross the streets!)
As American tourists, we perceived few real risks or dangers to ourselves. A stolen wallet was ultimately returned —minus $20, but with all of the credit cards, ID documents and pictures intact. The police knew exactly where we were and how to contact us through our guide. We were compelled to stay on a pre-approved travel itinerary, but our guide suggested we were free and safe to walk the streets everywhere we stayed.
Generally, we did not have minders, though we were restricted in our access to the inner sanctum of some mosques and mausoleums. Our vehicle was well maintained and suffered no repair issues. Airports were modern and clean. If not our guide, an English speaking Iranian was always available for directions or advice.
The biggest risk to visitors is trying to cross streets as pedestrians. Traffic is horrendous in all Iranian cities: drivers don't observe lane lines, stop signs, or no parking zones. Pedestrians must pick a gap in traffic and begin a steady walk across the street while cars pass in front of and behind them. All of us were thankful we seldom had to cross the streets!
The power of a good guide
Everywhere we went, interpretive signage was minimal and sometimes not in English, so we benefitted greatly from the expertise of our guide, Hassan Azadi. Any question was fair game, and he demonstrated a very deep knowledge of Iranian history, art, and architecture.
In addition to translation, we all admired the manner in which Hassan timed our activities to take the best advantage of sunlight, ritual events, and the absence of other travelers. He was always early for our departures and displayed admirable efficiency in ordering meals and getting us checked into our accommodations each night.
Visit Iran in April 2016
Our next group departure of Persia Past & Present is April 5-20, 2016, with other departures in September 2016 and March 2017. I hope you will take advantage of this opportunity to break down misconceptions surrounding Iran and the Iranian people, and join us as we venture to the Middle East again.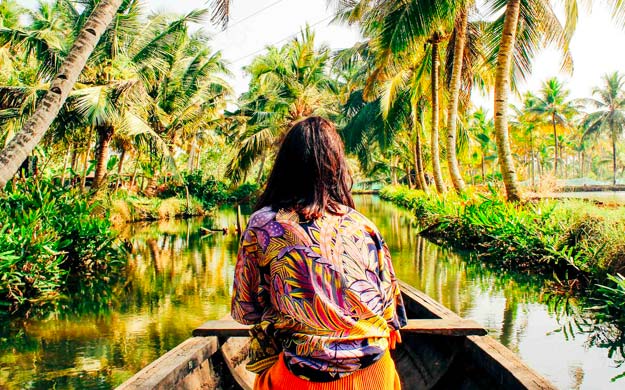 Design an adventure with Journeys International!
With over 40 years of experience, we create experiences that match your goals.
Start Planning
Travel Inspiration Delivered