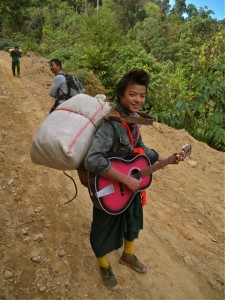 The Bird's Word Blog
Back from a great trek in Himalayan Burma
by The Journeys International Team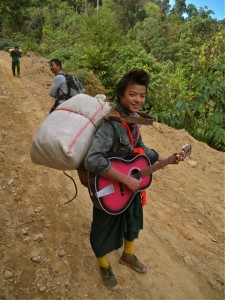 Will Weber recently returned from a trip to Myanmar. Here, he shares his experiences.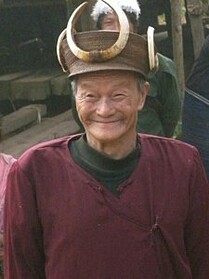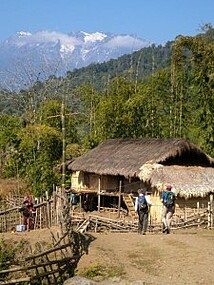 It was wonderful to be back in Myanmar. This was my fourth visit to Burma so I had some sense of what to expect, but I was pleasantly surprised by what we found upon arrival in Yangon. There is a new airport with efficient immigration and customs. Changing money was easy. Everyone was predictably courteous. Nothing about this government encounter seems evil or authoritarian. Surely, the Burmese are among the friendliest people in Asia.
We made a quick visit to the markets and monuments of Yangon and everyone in our group of five was especially impressed by the great golden Buddhist pagoda of Shwedagon which was especially impressive at sunset. Our primary destination was the northernmost tip of Myanmar accessible by a long, two-stop flight via Mandalay . The ATR-72 turboprop aircraft of Air Bagan was smooth and comfortable. The farther north we flew the more extensive the forest became. There are only about four flights per week to Putao and the good weather season is from October to April. Road access is possible in the dry season but the roads are rough and tortuous. The lack of traffic and modern buildings gave Putao a friendly village feeling. The Putao Trekking House where we stayed for three nights was an especially comfortable and hospitable base. Built according to local architectural style, but from beautiful local hardwoods, it offfers a rich, yet simple ambiance.
Our main objective was a trek to Ziyadam, the last village at the end of a trail that leads to the base of the Burmese Himalayas. Although we had to cross numerous streams on improvised stone and stick bridges, this was the dry season and there was no real problem., One day required a 3,000 foot climb over Mt. Shangaung, but it felt like a privilege to hike through beautiful sub-tropical primary forest that separated friendly villages. Our group of five Westerners encountered no other foreigners on the trail, but lots of interesting local travelers like the fellow at right.
This is a trip we plan to offer again next January as the Trails of Himalayan Burma. I have created a Photo Gallery of the trip, and a visit to the Ngapali Beach area of coastal Myanmar. If you might be interested in this trip give us a call.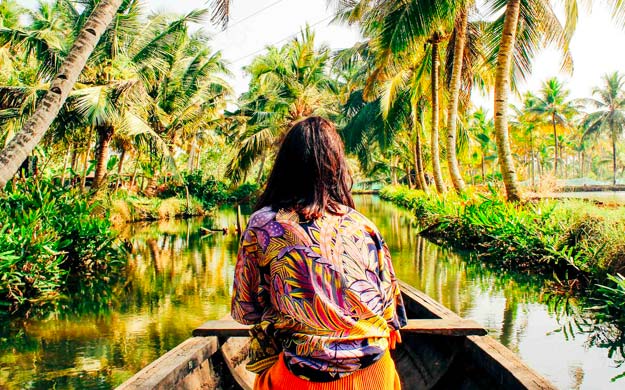 Design an adventure with Journeys International!
With over 40 years of experience, we create experiences that match your goals.
Start Planning
Travel Inspiration Delivered