Chengdu is perhaps most famous as the home of China's Giant Panda population and the Panda Reserve Centers that study, breed, and educate the public about these magnificent creatures. Add this 4-day extension to your trip for the opportunity to volunteer at one of the reserve centers and get up close and personal with the pandas. In addition, Chengdu is known for the archaeological site where the ancient Sanxingdui Bronze Age culture was discovered, and we recommend a visit to the Sanxingdui Museum on your free day for anyone with an interest in ancient history. Otherwise, there are many cultural attractions in this center of Western China, and lots of sites to see and explore.
On arrival in Chengdu, you'll be met and transferred to your centrally located hotel. Chengdu is the capital of the Sichuan Province and famous for its Panda Research Centers. The area is rich in natural resources and fertile land, making it the perfect place for Giant Pandas to thrive, and indeed 80% of Giant Pandas surviving in the wild live in this region. Chengdu is also an economic hub of Western China, with business and transportation flowing through the city. It's a cultural center, too, famous for its Shu brocades and the site of China's first royal academy for fine arts.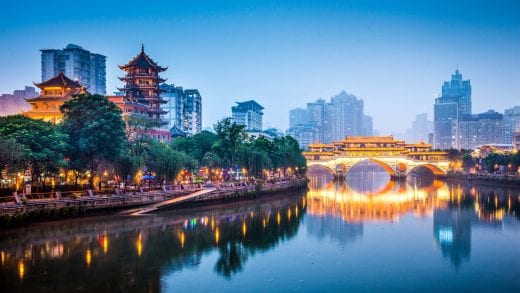 Lodging
Xinliang Hotel or similar
Day 2
Volunteer with the Pandas
Today will be a highlight of your day as you head out to the Ya'an Bifengxia Panda Reserve, about one hours' drive from Chengdu. The reserve is located in a gorge ranging from 2,300 to 6,500 feet deep and offering excellent views of valleys, waterfalls, and a variety of vegetation. The center is home to approx. 60 pandas and combines research, breeding, and tourism in order to preserve these national treasures. Pandas bred on site are trained to survive in a simulated wild environment, then released into the wild. You'll enjoy watching them in their natural environment at the center, and even get up-close with the pandas as you assist a skilled panda worker to care for them. Volunteer opportunities include cleaning and weighing fresh bamboo to feed the pandas, cleaning panda enclosures, and bathing the pandas.
You will also have an opportunity to do some hiking in the gorge if you like before returning to your hotel in Chengdu.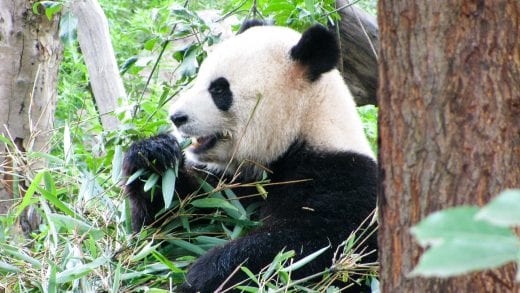 Lodging
Xinliang Hotel or similar
You'll have the day free to spend as you like. We recommend these sites and activities in and around Chengdu, which can also be arranged as a guided tour for an additional cost:
-Sip a drink at the teahouses at People's Park, a popular hangout for locals. This is a great place for people-watching. You'll see some of the locals practicing their calligraphy, drinking tea, playing mahjong, and socializing.
-Stroll along Jinli Ancient Street and experience a neighborhood in the old city featuring traditional shops. In addition to finding antiques, you will find local street food specialties.
-Explore the Sanxingdui Museum to see artifacts from the Bronze Age dating back to the 12th-11th centuries BC. The culture that produced these artifacts is known as the Sanxingdui ("Three Stars Mound") Culture, and archeologists identify it with the ancient kingdom of Shu. The museum, located about 25 miles north of Chengdu, contains displays of unique bronze masks and statues, jade weapons and jewelry, pottery, and gold, including the oldest gold bar in the world.
-Jinsha Archaeological Site, which was accidentally discovered in a February 2001 construction project on the banks of the Modi River. The site flourished around 1000 BC and shares similarities in burial objects with the Sanxingdui site. Ivory, jade, bronze, gold, and carved stone artifacts were found at the site. Jinsha culture (1200–650 BC) was a final phase of Sanxingdui culture and represents a relocation of the political center in the ancient Shu Kingdom.
-Visit Wenshu Temple, a Tang Dynasty Buddhist Temple that is the most impressive and busiest temple in Chengdu. The temple contains more than 450 Buddha statues and other precious relics. The temple also has a lovely garden and charming teahouse where you might find locals playing chess, reading, knitting, or just chatting with friends and family.
-See the Sichuan Provincial Museum for a collection of Bronzewares, Chinese Paintings, Buddhist sculptures, Tibetan artifacts, and tools from local ethnic minorities.
-Walk around Qinlong Lake Wetland Park, especially if you are interested in birding. There are many waterbirds in the park, especially in winter. It takes about two hours to walk around the lake, or you can rent a bike. Another good place for birding or biking is the Bailuwan Wetlands (Egret Bay) where there is a lot of waterfowl.
-In the evening, don't miss the "Changing of the Faces" performance at the Sichuan Opera. During the show, the performers change their colorful masks so quickly that a new face appears almost like magic. In addition, you'll see acrobatic stunts, fire-spitting, puppetry, and dramatic Chinese opera singing accompanied by musical wind and percussion instruments. The Sichuan Opera dates back to around 400 years ago at the end of the Ming Dynasty and beginning of the Qing Dynasty. The Changing of the Faces, also known as "bianlian" in Chinese, began around 300 years ago and is a highlight of the Sichuan Opera.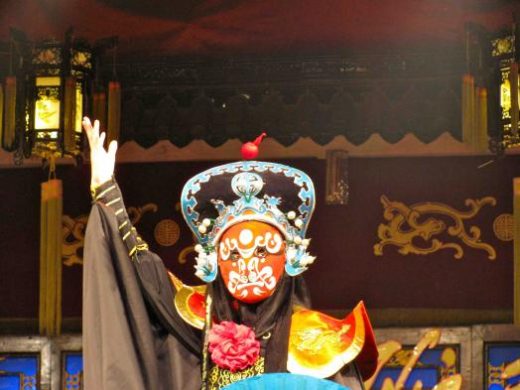 Lodging
Xinliang Hotel or similar
After breakfast, transfer to the airport for your onward flight.
Activity Level
Match the trip's intensity to your ability and motivation.
Gentle
Easy walking, with opportunities for low-key physical activity.
Active
Energetic exploration with optional day hikes, leisurely cycling, or light canoeing.
Vigorous
Day-long active excursions and options for demanding activity in varied environments.
Challenging
Strenuous hiking or other intense activity that may be at high altitude or over rough terrain.
Demanding
Multi-day trekking and other activities requiring endurance or strength. Steep trails. No technical expertise necessary.