Lucca, Pisa, and Cinque Terre Extension
Favorites of Northwest Tuscany & its Borderland
Lovely Lucca in Tuscany is a great base from which to explore this region of Italy currently popping up on everyone's lists of trending travel destinations. It's easy to see why visitors are charmed by the proximity between the region's natural beauty and charming towns. Lucca and Pisa are full of delightful restaurants and shops, and situated less than 30 minutes from both the Apuan Alps and the sandy beaches of the Versilian coast. Cinque Terre is a chain of seaside villages with incredible views, although perched on cliffs with difficult access to the water. These five towns have become world-renowned in recent years, and while you may find yourself surrounded by more people or paying more money than you wish, it's easy to see why the artsy communities linked by foot trails have captured such acclaim.
You are most likely to arrive in Lucca by train. We can reserve a private pickup and transport to your Lucca hotel, or choose easy-to-use public transportation. Lucca is among the loveliest cities in Italy, medieval in its essence but full of Renaissance charm. You will also find the city easy to explore. Travelers will particularly enjoy walking the city's huge medieval walls and ramparts – some of the best-preserved city walls in Europe. Overnight in the heart of town, close to all the sites of interest.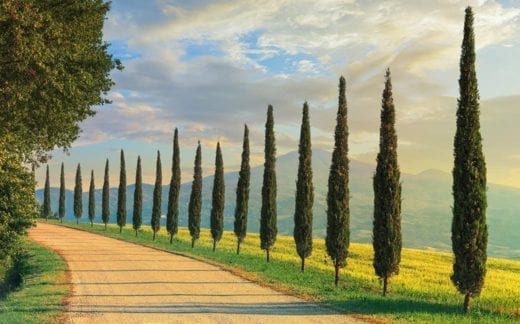 Lodging
Hotel La Luna or similar
Transfer to nearby Pisa, easy to reach by train, public bus, or private transfer. Your local guide will meet you to explore not just the world-famous leaning tower but all the many treasures of this city that was once the seat of a small empire.
Optionally, this afternoon you can visit the Fattoria Sardi organic winery, where you'll be guided through the vineyards and cellar, along with an introduction to biodynamic, organic wine production and a wine tasting.
Return to Lucca for the night.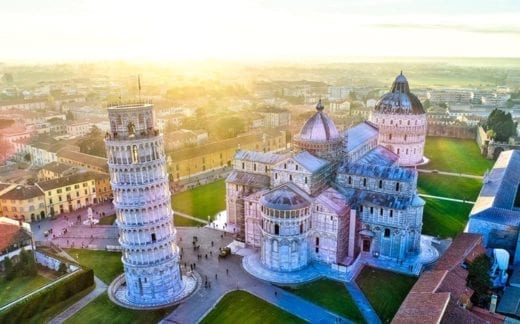 Lodging
Hotel La Luna or similar
This morning you'll have time to explore Lucca on your own, with our tips and suggestions. After lunch, you'll be picked up and transferred to nearby Carrara, source of the world-famous marble used by Michelangelo and countless other renowned sculptors. A local guide will take you on a fascinating discovery tour of the marble quarries, just off the coast of the Tyrrhenian Sea. You'll return to Lucca in the early evening.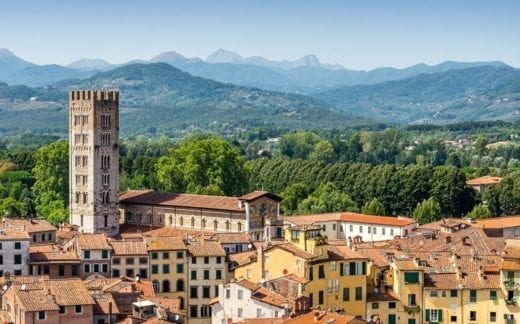 Lodging
Hotel La Luna or similar
A full-day trip allows travelers to discover this exquisite and now famous part of Italy. You'll be transferred to Levanto in a private vehicle (1hr15m drive), from where you'll start a guided walking exploration of the marvelous towns and UNESCO world-heritage park. The walks are of intermediate difficulty, and the distance and amount of time walking can be adapted to travelers' fitness levels and interest. There is a regional train that stops at each of the area's five towns, providing flexibility. The itinerary ends with a magical boat ride to Riomaggiore, the last in line of the picturesque towns on the coast. Return to Lucca by private transfer in the late afternoon.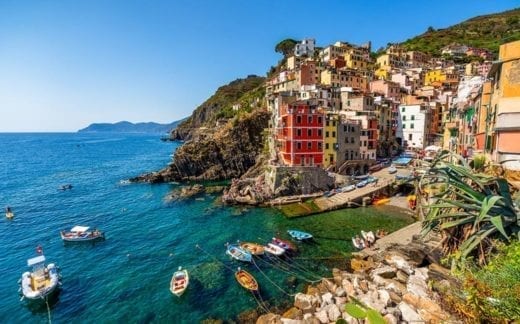 Lodging
Hotel La Luna or similar
If this is the end of your Italy journey, transfer to Milan in time for departing flights in the afternoon. Otherwise, additional nights can be booked, or transportation to other cities to continue your travels.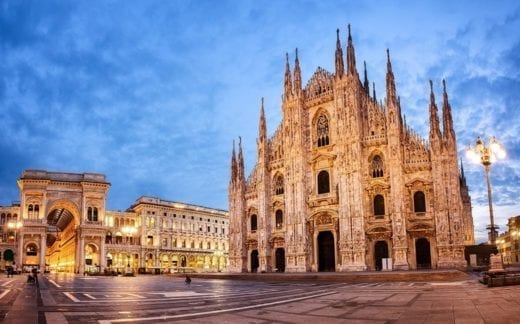 What to Expect
Duration
5
The extension can be more or fewer days. Consider some free time or additional nights in Cinque Terre.
Activity Level
Match the trip's intensity to your ability and motivation.
Gentle
Easy walking, with opportunities for low-key physical activity.
Active
Energetic exploration with optional day hikes, leisurely cycling, or light canoeing.
Vigorous
Day-long active excursions and options for demanding activity in varied environments.
Challenging
Strenuous hiking or other intense activity that may be at high altitude or over rough terrain.
Demanding
Multi-day trekking and other activities requiring endurance or strength. Steep trails. No technical expertise necessary.