Naples and Amalfi Coast Extension
Volcanos and Coastline of Southern Italy
A visit to the Amalfi Coast combines well with exploration of Naples, Pompei, and the nearby volcanoes. From Rome, you can easily take a train or a bus to Naples. The following extension lays out lots of flexible options; the number of nights you spend can vary based on the amount of time or interest you have for the area.
A private transfer from Naples airport or train station to the hotel can be arranged; we will also provide suggestions on how travelers can arrive at the hotel by taxi or public transportation if you prefer.
Check-in, relax, and start exploring this fascinating city on your own, based on provided tips and suggestions, if time and your travel schedule permit. We will suggest one of our favorite hotels in a great, central location.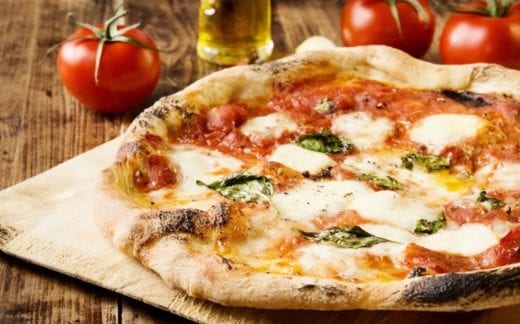 Lodging
Chiaja Hotel de Charme or similar
2
Explore Pompei, Herculaneum, and Vesuvius
An English-speaking driver will pick you up from your hotel for a tour of Pompeii with an authorized archeological guide. The drive to Pompei will take about 35 minutes. After exploring the ruins at Pompeii, visit Herculaneum, another village destroyed in the 79 AD eruption of Mt. Vesuvius. Depending on your energy, you can also visit Mt. Vesuvius with the possibility of hiking up to the crater. The driver is available to you for the full day. Return to Naples for an evening stroll, or take the underground tour of the city's cisterns.
If you are especially interested in volcanoes, consider adding another day in the Naples area and include a guided excursion to the Phlegraean Fields, a large volcanic area situated to the west of Naples. The caldera contains 24 craters and volcanic spires, most of them underwater. You can also observe evidence of volcanic activity in the Solfatara crater, the mythological home of the Roman god of fire, Vulcan.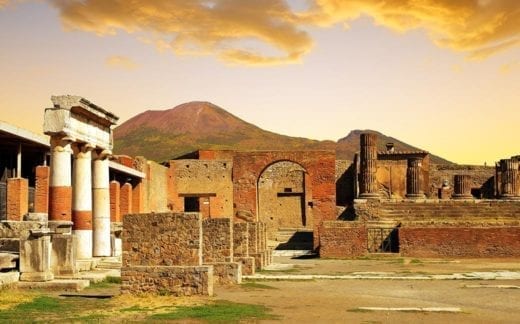 Lodging
Chiaja Hotel de Charme or similar
3
Explore Paestum & Amalfi Coast
Your driver will again pick you up in the morning, and drive the one hour 40 minutes to the ruins of the ancient city of Paestum, one of the most important archeological sites in Italy. Here you will tour with a private archaeological guide. Continue to the beautiful Amalfi Coast on a drive through Vietri, Ravello, and Amalfi.
Time for an evening stroll in Naples. Options to overnight in Amalfi are available.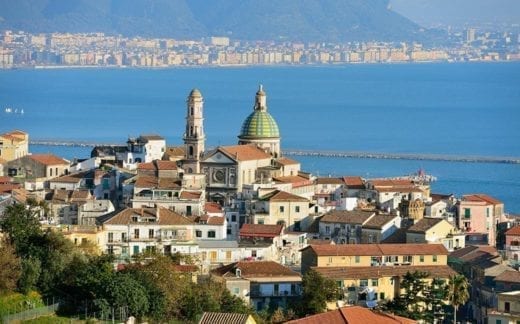 Lodging
Chiaja Hotel de Charme or similar
A boat trip along the Amalfi Coast is a perfect way to discover the beauty of the Italian Riviera by getting out on an unforgettable cruise. During your private boat experience, you will sail the coastline, stopping at various seaside villages, swimming in the most alluring inlets, and in case you are hungry your local captain will put the boat up to a seaside restaurant so that you can taste one of the most celebrated local cuisines in the world. Your all-day excursion will include many beautiful stops including Positano and Sorrento. Return to Ravello for the night.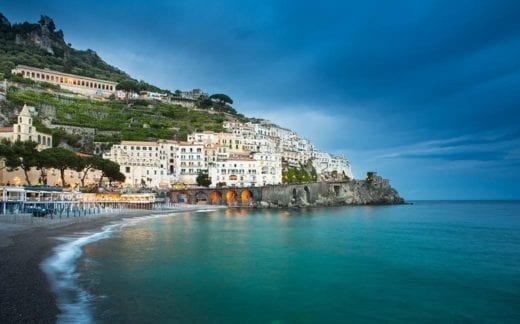 Lodging
Chiaja Hotel de Charme or similar or stay on the coast for the night
5
Return to Rome or travel to other parts of Italy
Return to Rome, Naples, or on to Venice or other parts of Italy to continue your travels.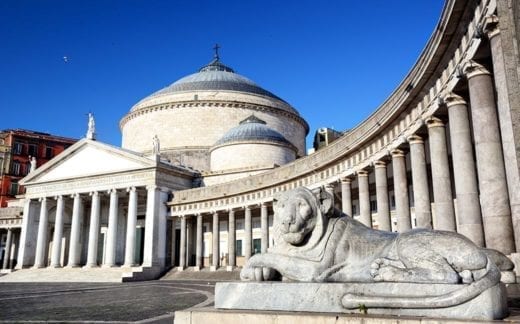 What to Expect
Duration
6
The number of days can be more or less depending on your personal interests and time allotted.
Activity Level
Match the trip's intensity to your ability and motivation.
Gentle
Easy walking, with opportunities for low-key physical activity.
Active
Energetic exploration with optional day hikes, leisurely cycling, or light canoeing.
Vigorous
Day-long active excursions and options for demanding activity in varied environments.
Challenging
Strenuous hiking or other intense activity that may be at high altitude or over rough terrain.
Demanding
Multi-day trekking and other activities requiring endurance or strength. Steep trails. No technical expertise necessary.