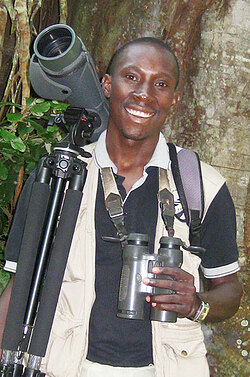 The Bird's Word Blog
A Great Guide, Gorilla Trekking, and Gratitude
by The Journeys International Team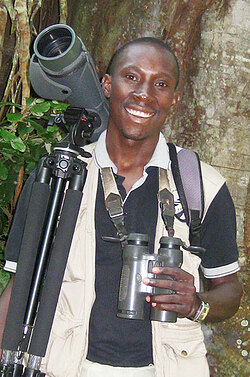 Journeys Adventure Specialist Kirsten Williams highlights just a couple of fantastic experiences she had on Primates and Parrots in Uganda & Rwanda.
Our group was lucky enough to be the first to visit our Ugandan guide Paul Tamwenya's ancestral homelands. Located three hours northeast of Entebbe, not listed on any map, is his childhood home of Nangaiza Village. We were invited to explore the village, to walk in Paul's shoes for a short time, to experience the generosity of his parents and community, to see ourselves through the eyes of the 48 village children orphaned by HIV/Aids or accidents or otherwise identified as vulnerable.
Birds of a Feather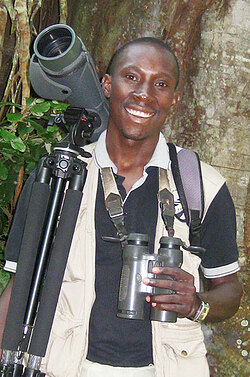 Paul helps support these children through income from his guiding business and from donations to his recently founded charitable organization, Birds of A Feather. A well-respected birding, wildlife, and cultural guide in Uganda, Paul is a local hero in his village, a source of knowledge and pride, and a unique point of contact with the outside world. He is also a visionary: when he looks at the large vacant tract of land beyond his father's house, beyond the kitchen where our delicious lunch has been cooked by his mother and other village women, he sees a school, a cultural center, a natural history education center, a tree nursery for reforesting the area. He sees the next generation changed by his efforts, lives and environments transformed.
Gorilla Trekking
The most common inspiration for travelers to visit Uganda and neighboring Rwanda is the indigenous Mountain Gorilla. Ongoing conservation efforts of the Ugandan and Rwandan governments has dramatically changed the circumstances of the gorillas. Though still critically endangered, the number of gorillas has been increasing, rising from an estimate of 720 ten years ago to nearly 800 today. Tracking the gorillas is the highlight of most visitors' trips, which our group undertook in the Bwindi Impenetrable Forest in Uganda and at Parc National des Volcans in Rwanda. At times the trekking requires intense, sustained effort and unwavering determination. The pace can be extremely slow-going, navigating uneven and steep terrain littered with roots, stinging nettles, and the redolent but slippery wild celery that the gorillas enjoy. But then you come upon these magnificent creatures, with whom we share 97.7 percent of our DNA, and for the one hour that you are allowed to visit, all that is required is just to be present.
I return from this experience humbled, inspired, and equally aware of both my responsibility and my ability to help those who need it, whether animal or human, whether we share 97.7 percent or 100 percent genetic similarity.
---
Download the Itinerary
Download the full Primates and Parrots in Uganda and Rwanda itinerary to get a taste of what you'll experience.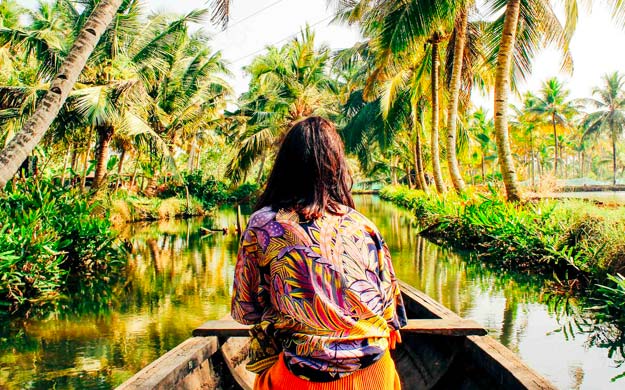 Design an adventure with Journeys International!
With over 40 years of experience, we create experiences that match your goals.
Start Planning
Travel Inspiration Delivered