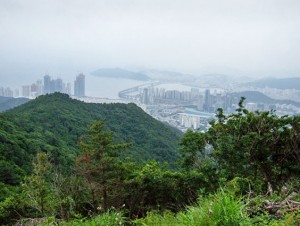 The Bird's Word Blog
Temples, mountains and baseball in South Korea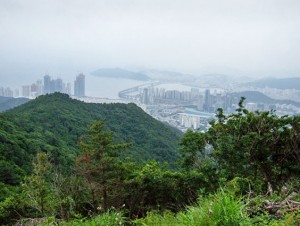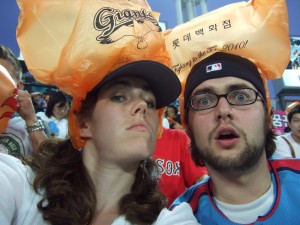 In March 2015, Journeys International launched its first trip to South Korea. Here, traveler Britta Blodgett shares her experiences in this magnificent country.
South Korea hadn't been on the top of my list, but because my brother was living in Busan it was the perfect excuse to venture halfway around the world.
South Korea is a stunning country. It has an amazing array of city activities, excellent restaurants and jjimjilbangs (Korean spas), plenty of cultural activities such as museums and historic sites, and an abundance of outdoor activities and beaches.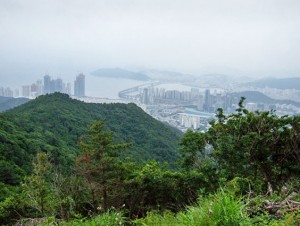 My favorite part of the trip was hiking with my mother and brother. Busan offers dramatic views, with the city located directly between ocean beaches and the mountains. From my brother's apartment, we were able to walk to a large park right on the edge of the city. The three of us hiked up a mountain for about four hours — the view of the city and the ocean below was lovely. On the way down we missed a few turns and inadvertently took a rather steep route. Our accidental shortcuts turned a four hour hike up into a one hour hike down.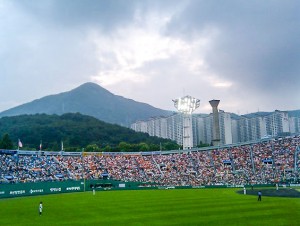 At the Busan Giants game, with the mountains in the background. Another highlight was going to a Busan Giants baseball game. With an energetic crowd, a view of the mountains from the stadium seats, and squid and octopus for snacks, it would have been hard not to get into the spirit of the game. We were also given rally caps — orange plastic bags to blow air into, twist shut, then hook a handle over each ear. In my book, looking goofy while singing songs and watching baseball is an afternoon well spent.
I was surprised by the large percentage of the people we met who spoke English, making it easier for us to navigate the country. Also, while hiking, we often encountered an impressive number of older people on the trails, which spoke to the country's culture of physical activity and appreciation of natural resources.
For anyone planning a trip to South Korea, I would encourage visiting Busan for all the variety it offers. My one regret is not visiting Seoul; next time it will definitely be on the itinerary.
Britta is a nonprofit communications specialist living in Brooklyn, NY. Next on the agenda for Britta is a trip to Turkey to see hoodoos in Cappadocia.
(P.S. This month, Journeys announced its first ever trip to South Korea. Visit the website to learn more and see the full itinerary.)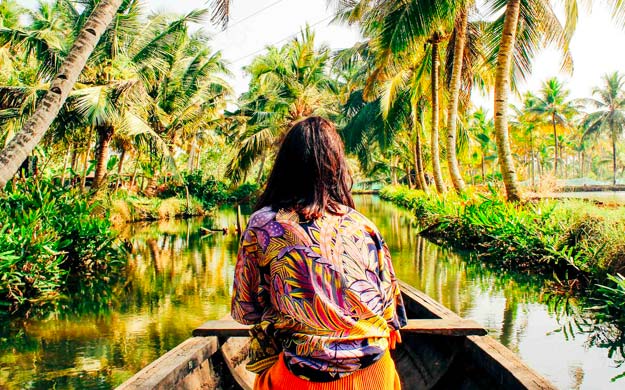 Design an adventure with Journeys International!
With over 40 years of experience, we create experiences that match your goals.
Start Planning
Travel Inspiration Delivered