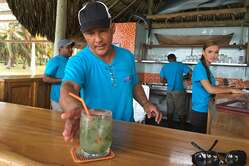 The Bird's Word Blog
Travel to Colombia, a Destination with a Warm Welcome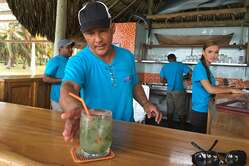 Colombia, the northernmost country in South America, borders Panama, Venezuela, Brazil, Peru and Ecuador, with coastlines on the Pacific Ocean and Caribbean Sea. Today, travel to Colombia offers renewed possibilities for adventure and tourism fun that many countries do not.
This post originally appeared on HI Travel Tales, a travel blog for people interested in adventurous, insider, curious, peek-around-the-corners travel.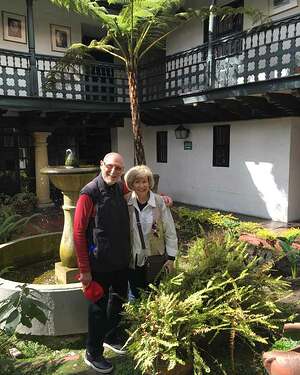 Its darker days of crime and drug lords are past, and the people of Colombia want you to come to their country, offering a warm welcome with a growing tourist infrastructure. Journeys International offer several tours in Colombia that feature a variety of nature, culture, history, and urban and rural experiences.
HI Travel Tales had the chance to talk to first-time Journeys International travelers Judith and Clive Kamins about their February 2016 trip to Colombia. Although Journeys newbies, the retired seniors from Chicago have in fact "touched every continent except Antarctica, as our grandchildren remind us." The Kamins started traveling because, Judith said, they simply wanted to see interesting places and meet people. Aside from wandering all over Europe, Southeast Asia, Africa, South America and the Middle East, they also spent a month working on a Kibbutz in Israel at the end of the first Iraq war. Curiosity is what keeps the Kamins packing up for another trip year after year. Returning to Africa and Israel, she said, are priorities.
Here, the Kamins share some tips and advice not only about their trip to Colombia, but also about travel in general.
Choosing the Destination and Preparing
HITT: What inspired you to travel to Colombia?
Kamins: We were interested in going to a temperate climate to get away from Chicago's chill, and we had heard about Colombia for a long time. Our daughter-in-law had done business with the Flower Growers Association even in the times when there was violence and she had nothing but good things to say about the country and the people. So since it seemed that the political climate was calmer and the upheaval had abated, we looked into this trip. We were aided in our decision by my brother's and sister-in-laws' interest in joining us, and a friend who had gone the previous fall. We contacted Journeys International about our planning because our friend had done business with them several times.
HITT: What were your biggest concerns about packing and preparation for your trip to Colombia?
Kamins: We planned a month-long visit that would give us the opportunity to visit many different areas. This causes a bit of a problem since the temperature in Bogota (for example) was about 60 degrees Fahrenheit while in Cartagena it was in the mid to upper 90s. Then, too, the variety of urban sites versus more rural or jungle areas caused the need for a variety of clothing & footwear. Overall, it was not a problem at all. It just required making decisions!
Local Recommendations and Advice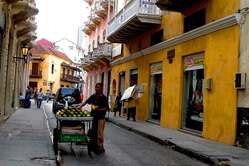 HITT: What day or experience in Colombia did you enjoy the most?
Kamins: I really enjoyed our visit to Medellin. We were told it is the city of eternal spring and the weather & temperature were lovely. It is hard to comprehend the fact that the city was under the control of drug dealers (like Pablo Escobar, known as the "King of Cocaine" when he was alive) when we experienced the improvements to the lives of the poor on the mountainside barrios. There is so much of interest to see, for example the escalators and the cable cars that connect the residents to the city where there is work available. Our hotel was lovely and dining was excellent & inexpensive.
We also loved the stay at the end of our trip at Punta Faro. It is a 20-minute boat ride from Cartagena and so quiet and peaceful. It was just a beautiful way to end our travels.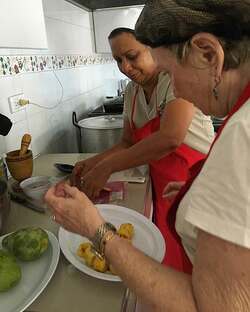 HITT: What optional sites or places do you absolutely recommend travelers experience or see when traveling to Colombia?
Kamins: We all really enjoyed the visit to the market in Cartagena and the cooking lesson, where we made a meal of fish soup, rice with coconut, fried plantains, and fish. It was fun & enlightening to be with the family of the cook.
HITT: If you could change something about your experience or something you did during your travel to Colombia, what would it be?
Kamins: I would not recommend the visit to Tayrona National Park for older travelers like us. While it was described as a 45-minute walk to the beach at Arrecifes, the day was very hot and the walk involved what we found to be a difficult scramble over boulders. The walk took more like an hour and a half for us to reach a beach, which was unfortunately mostly closed to swimming due to rough seas. Also, Mompox was interesting but be prepared for high temperatures. It is however historically significant, so if one has the time it is absolutely worth doing.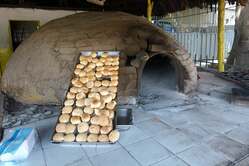 HITT: What advice would you give to other folks who are going to travel to Colombia?
Kamins: I have been telling everyone to put Colombia on their list. We loved the country and the people are so nice and welcoming. They are so anxious for tourists to know that they are safe and welcome.
HITT: What was your favorite Colombian food?
Kamins: The food was very delicious everywhere we visited, but I fell in love with the traditional soup Ajaico (Ed. Note: local chicken, potato and herb soup). But all of the different cuisines were delightful. Great seasoning without being too spicy.
Surprises and Changes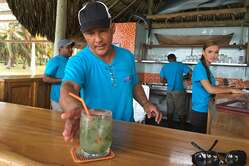 HITT: What changed about how you thought about Colombia? What surprised you? 
Kamins: I was a little concerned about safety issues. I had been to Rio de Janeiro and did not enjoy the visit because of all the worries about safety. I wasn't anxious to repeat that. There was no such feeling in any of the areas we visited. Of course it is important to be alert and cautious everywhere, but there was no excess concern. I was most surprised at how good the food was and how inexpensive. Also it was so nice to be with the people and feel so welcome.
Read the full article on HI Travel Tales.
---
Want to learn more about Colombia?
Let us know, and an Adventure Specialist will be in touch soon to answer all of your questions about travel to Colombia.
---
About the Author, HI Travel Tales
Two lifetimes of globetrotting across several continents and dozens of countries fueled the love of people, places and cultural explorations for travel journalists Therese Iknoian and Michael Hodgson. Their blog, HI Travel Tales, was launched in 2014 to share their experiences and discoveries, not only as a married couple but also as solo travelers. They love collaborating with other travelers to communicate their stories, too, and have a growing slate of contributors, including many now from the Journeys International family.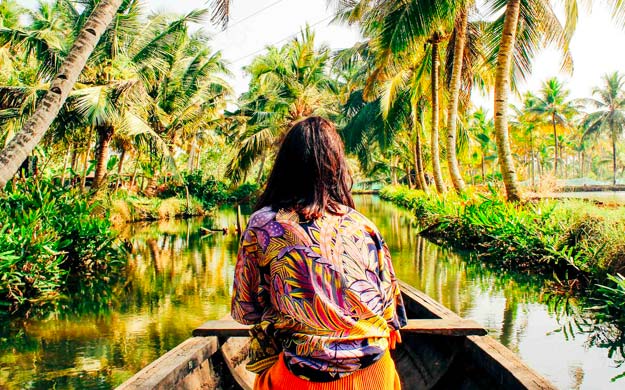 Design an adventure with Journeys International!
With over 40 years of experience, we create experiences that match your goals.
Start Planning
Travel Inspiration Delivered