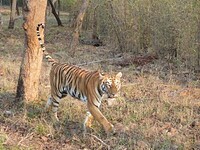 The Bird's Word Blog
Adventure Travel in India: Indescribable
by The Journeys International Team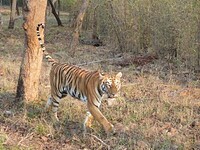 ---
One word summed up my goal for my first India safari: tigers. But in the end, a different word summed up my safari experience:  indescribable.
Traveling to India with a lovely group of women in search of the elusive tiger, we set out to visit Tadoba National Park, the Sunderbans, Manas and Kaziranga National Parks.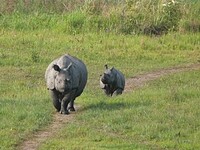 During our time in these parks, with our mentor and guide, Avi, we were fortunate to see tigers, but we soon realized there was so much more that should have been on our list. Not only did a rhino with her baby walk within a few feet of us in Assam, but we were able to watch a family of elephants bath and play in the watering holes in Kaziranga. Leopards even graced us with their beauty on a rock lounging in the sun in Tadoba.
The list goes on and and on….Wild dogs, wild boars, sloth bears, primates, swamp deer and many other types of antelope, and water buffalo. And of course, a mirage of birds! Who know that adventure travel in India would provide such a wealth of opportunity to see so many species of wildlife?
But back to the tigers…oh, the tigers! Seeing the tigers up close was an indescribable experience. There isn't anything that compares. Even though we all wished we could have seen more tigers during our two week visit, it did make us well aware that they are elusive and they are endangered. And, what a great treat it was to have had the opportunity to view such majesty.
---
Plan your Indescribable India Trip
Request a call and an Adventure Specialist will help you build your perfect trip.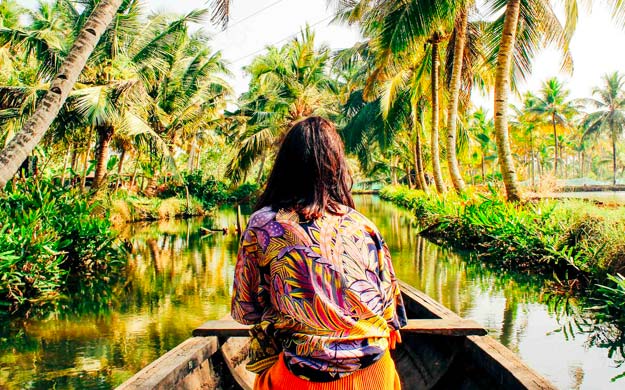 Let Journeys International design your dream adventure!
With over 40 years of experience, we design the perfect custom and private trips.
Start Planning
Travel Inspiration Delivered