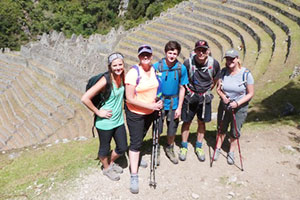 The Bird's Word Blog
Everything you need to know about Inca Trail permits
by The Journeys International Team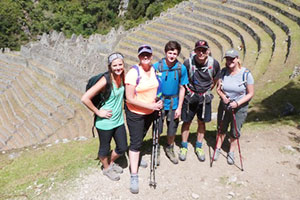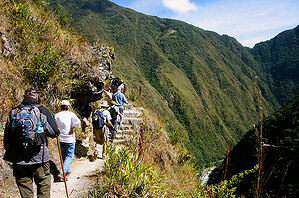 The Inca Trail. The name itself conjures up images of grandeur, magic, and history. It is Peru's most famous hike, and possibly the most famous hike in the world. It has lured visitors to the Andes for years, with promises of a highs and lows, life-changing experiences and challenges,  and breathtaking beauty. It is a destination on almost every traveler's list…but you can't step foot on it without a permit.
What is an Inca Trail permit?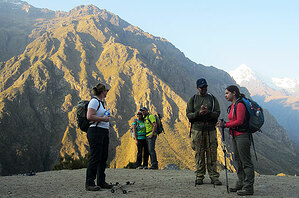 Only 500 people are allowed to be on the Inca Trail at any given time. That number is managed through a permitting process, whereby a wanna-be hiker must purchase a permit that allows them to be on the trail on specific days.
It's important to note that support staff is included in the 500 permits, which includes about 300 cooks, porters and guides every day, leaving only about 200 daily permits for tourists.
Why do I need a permit to hike the Inca Trail?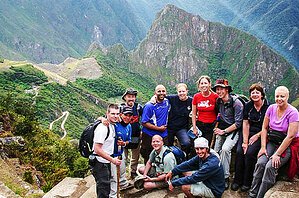 As the Inca Trail gained in popularity, so did the damage that the trail sustained. Between 1996 and 2001, the high season saw as many as 1,600 people on the trail every day, with no regulations regarding where they should camp, dispose of waste, use the bathroom, etc. The overuse combined with no regulations created a bad situation, and the trail started becoming a very long trash can and latrine.
To counter this destruction and protect the trail, Peru's government instituted Inca Trail Regulations in 2002. These regulations restrict the number of people who can be on the trail on any given day, as well as provide guidance for camping and waste disposal.
How do I get a permit?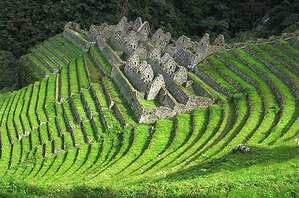 The Peruvian government issues permits through a department called La Dirección Regional de Cultura (DRC), and only DRC-approved Inca Trail operators (like Journeys International) are allowed to purchase permits.
To purchase your permit, Journeys will need your full name, a valid passport number, gender and date of birth. This information must be correct at the time of booking, and be the same at the time of travel; errors cannot be corrected once permits are issued. If something changes, such as your name, be sure to bring both your old and new passports when you travel.
Your permit also cannot be transferred to another hiker. This system is designed to prevent re-sellers from buying up permits in advance.
When do permits go on sale?
Inca Trail permits generally go on sale mid-December.  On some websites, though, you'll see an option for "pre-booking" or "pre-reserving."
This simply means that you are trying to be the first in line when the permits become available.
For example, if you are traveling with Journeys and want to have the best chance possible of getting the permit for your preferred days, you would reserve your trip, give a deposit, and provide all of the information necessary to reserve a permit BEFORE the permits are available. Then, we will be in line the day permits are available to reserve yours for you. Note that even this does not guarantee a permit, but it definitely increases your chances of getting one.
Why do permits sell out so quickly?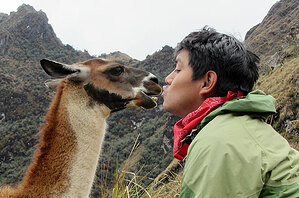 Two basic factors influence how quickly trail permits sell out: weather and peak travel season.
Weather: The Inca Trail region has a dry season (mid-April through mid-October) and a rainy season (mid-October through mid-April.) Hike in the dry season, and you'll likely stay dry. But hike in the rainy season, and you'll experience persistent downpours and washed-out trails. So not surprisingly, permits in the dry season sell out the fastest.
Peak travel season: Unfortunately, the Inca Trail's dry season just happens to coincide with the high travel seasons in North American and Europe, so the vast majority of potential hikers are all trying to get a permit in June, July and August.
If you're willing to take your chances hiking during the rainy season, or if you can travel during off-peak travel seasons, you can procrastinate a bit longer. But if you are looking at those top months of April through October, you want to get your permits as soon as possible.
Note that the Inca Trail is closed every February for conservation projects, and no permits are issued for this entire month.
What should I do if permits are sold out on my dates?
It happens… a lot. Grand plans to hike the Inca Trail are thwarted because the permits are sold out. But never fear! There are still a TON of great options for hiking in Peru. Here are two of our favorites:
The Lares Trek: Get culture (the Lares people live as they have since the time of the Incas), get away from the crowds (with numerous routes, the few people who go are spread out), and keep your knees intact (more gradual ups and downs—on softer ground—than the Inca Trail).
The Salkantay Trek: Go higher (4650m pass compared to the 4212m Inca Trail high point), camp beneath glaciers (walk past them and camp beneath them; you only see them from the Inca Trail), get a unique view of Machu Picchu (with a view of the Llactapata ruins), and as with the Lares trek, you'll also save your knees and avoid the crowds.
Non-Inca Trail Trips to consider
If you aren't able to get an Inca Trail permit, here are some fantastic trips that will still give you a true Peruvian experience.
---
Hike the Inca Trail with Journeys International
Journeys has been leading guided Inca Trail trips for years, on a variety of itineraries including
Classic Inca Trail to Machu Picchu
. Request more info and we'll be in touch to answer all of your questions about Inca Trail and the permits.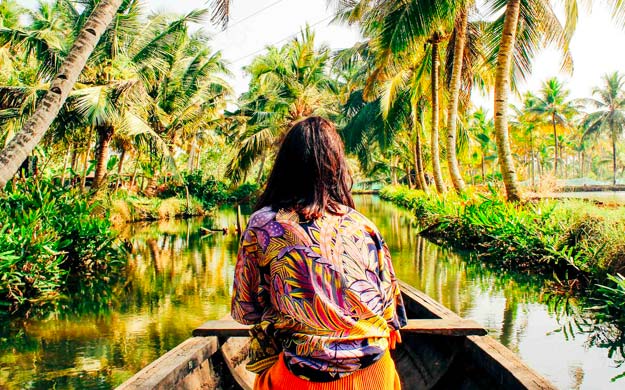 Design an adventure with Journeys International!
With over 40 years of experience, we create experiences that match your goals.
Start Planning
Travel Inspiration Delivered