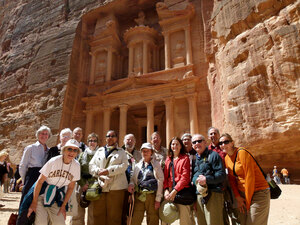 The Bird's Word Blog
From Sand to Sea: Trips to Jordan offer a little bit of everything
by The Journeys International Team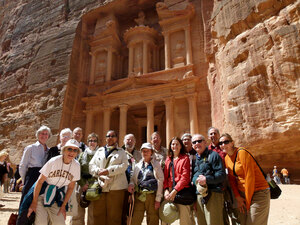 For many travelers, Jordan brings to mind a single iconic image: the soft pink ruins of the ancient city of Petra, which have been named a Wonder of the World alongside the Great Wall of China and Peru's Machu Picchu.
Yet that's just one of many remarkably varied landscapes you can experience in Jordan, from colorful reefs to ethereal sand dunes.
---
Wadi Rum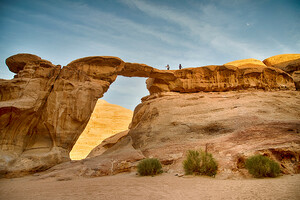 Nicknamed "the Valley of the Moon," Wadi Rum also draws comparisons to another planet: Mars. (The area was a stand-in for the Red Planet in Matt Damon 2015 movie, The Martian.) We all can agree that Wadi Rum's beauty is otherworldly; rock formations and dramatic sand dunes punctuate the vast landscape. Most visitors come during the day, but it's worth waiting until the sun goes down. This remote area offers some of the best stargazing opportunities in Jordan, and you can stay overnight in a traditional Bedouin tent.
Dead Sea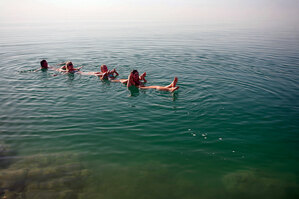 The salt-rich Dead Sea has long been perceived as a healing place with legendary magical properties—it was even frequented by historical figures like King Herod the Great and Queen Cleopatra. Today's visitors will find themselves so buoyant that they can actually read a book while bobbing along. (In some places, you can even see massive salt crystals lining the shore.) Be sure to smear a handful of black mineral-rich mud all over your body; devotees swear it will leave you with younger, smoother-looking skin.
Wadi Mujib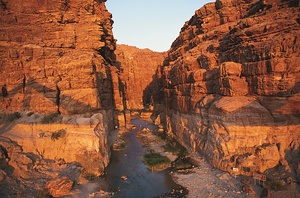 More aquatic adventures await at the magnificent Wadi Mujib gorge, along the east coast of the Dead Sea. You can hike, climb, and sometimes even wade or swim through the gorge to reach a magical pool and waterfall that emerge like a mirage from amidst the surrounding warm cliffs and barren hillsides.
Red Sea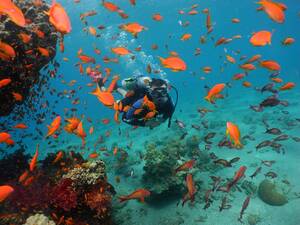 The only coastal city in Jordan is Aqaba, and this spot on the Red Sea has become one of the world's premier diving destinations. Expect mild water temperatures and a vast underwater system of over 200 species of colorful coral and plenty of marine life, including sea turtles, dolphins, and even gentle-giant whale sharks—all with a backdrop of orange-hued mountains.
Ajloun Forest Reserve and Dana Biosphere Reserve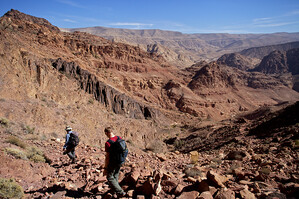 If you're keen on breathing some fresh country air, Jordan has big swaths of hilly, forested land dotted with fragrant wild strawberry bushes and pistachio trees. There are hiking trails and idyllic camping spots at Ajloun Forest Reserve while the Dana Biosphere Reserve counts four different bio-geographical zones along the Great Rift Valley (Mediterranean, Irano-Turanian, Saharo-Arabian, and Sudanian) and over 400 animal species.
Amman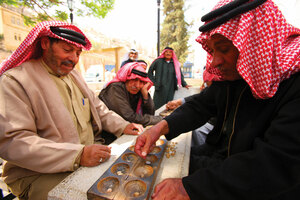 Jordan also offers a remarkable urban landscape, where you can recharge from the great outdoors over a bowl of creamy hummus drizzled with fresh-pressed olive oil. Over half of Jordan's population lives in Amman, with an enticing mix of local and international restaurants, world-class museums, sidewalk cafes, and hotels that suit any budget. You can even spy Roman ruins in the historic downtown.
Petra
And, of course, there is Petra, which inspires travelers from all corners of the globe. They come to admire the valley's outstanding architectural antiquities, from elaborate mausoleums carved into rock faces to a Roman-style theater built to seat thousands. Hiking is a popular way to explore, though you can also hire a horse-drawn carriage or a colorfully bedecked camel to transport you through the colonnaded streets. Then lace up some comfortable shoes to ascend the hundreds of steps required to reach the magnificent Ad-Deir Monastery.
Originally posted on AFAR.com; reprinted with permission from Jordan Tourism Board North America.
---
Travel to Jordan with Journeys
 Journeys has created trips to Jordan that include these and other sites and activities. And a bonus to Jordan travel: while summers can be hot, there is no "best time to go." It's a year-round destination ideal for adults and families. Check out our Jordan itineraries, and let us know if you'd like us to send you more information about travel to this diverse country.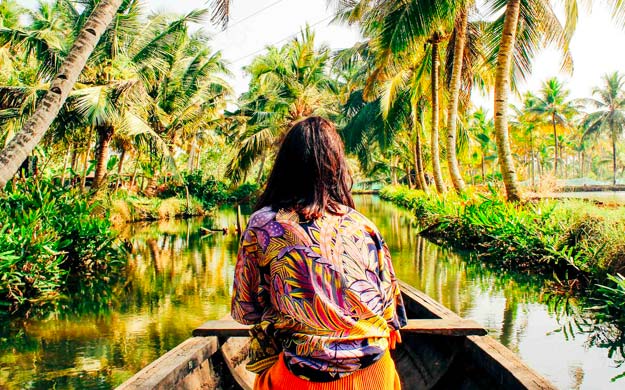 Design an adventure with Journeys International!
With over 40 years of experience, we create experiences that match your goals.
Start Planning
Travel Inspiration Delivered