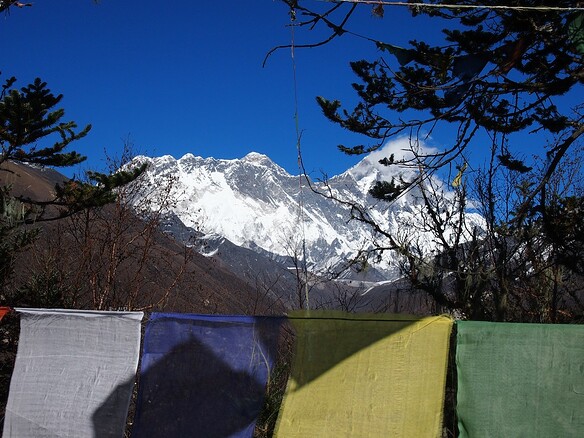 The Bird's Word Blog
Realizing My Dream in Nepal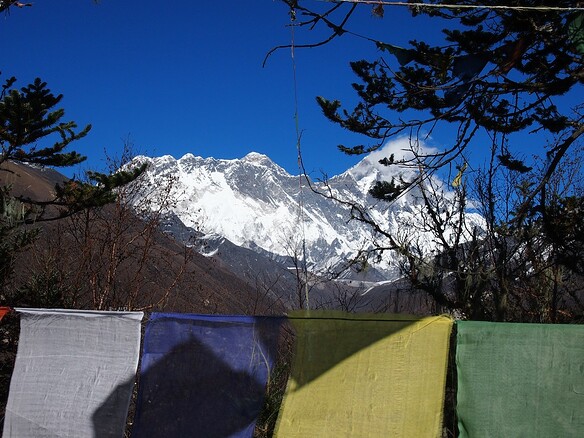 Journeys traveler Corky Oakes writes about her experience on the Nepal 35th Annviersary Trek. Journeys was very lucky to have her beautiful spirit on this celebratory adventure!
For over twenty years I have wanted to see Everest in person, to personally experience an area I'd immersed myself in through books, documentaries and films. Twice before I had signed up with other trekking companies, only to bail for one reason or another. When I first saw JOURNEYS 35th Everest Anniversary trek I thought, "This is it…This is your big chance to realize your dream before time runs out."
November arrived. On the 5th I found myself in Kathmandu. I couldn't believe it! I saw sites I had only seen in travel logs. "Pinch me, is this real?" It was sensational seeing the Himalayas awaiting our arrival as we made the flight to Lukla, our trailhead.
A few hours into the trek I realized that I should have grabbed my poles from my duffel as we began the ups and downs which became the norm. In Nepal, in order to gain altitude, one frequently must descend, then ascend to a higher point. The second day's trek made it abundantly clear just how rocky and steep the trekking route was. Although a bit demoralized by the strenuous nature of the trails, and being separated from the group due to being slower, my wonderful guide Nima kept surprising me with breath-taking views of of various mega peaks, and then the big moment… Everest. I referred to these viewings as "recharging my batteries"…and did I ever need those moments!
Other "recharging" elements were the lodging accommodations (far better than what I had anticipated), the food (excellent…and I never became ill), and more than anything, the Sherpa guides and inhabitants of the Khumbu region. I've never come across such warmth and caring. I was a stranger to the area but never felt unwelcome.
Long before I left for the trek I felt that the town of Tengboche would probably be my turnaround point simply because I didn't feel I had trained adequately. By day 4 of the trek, my knees began to holler, so my decision stuck. Additionally, winter was arriving early, the temperatures dipped easily into the teens or lower at night. I was told that the trail continuing ultimately to Everest Base Camp was two to three times as difficult and the temperatures would plummet. I deeply appreciated the honesty of the Sherpa guides. Whereas I might have made it at least to Lobuche (the camp after Tengboche), odds are I would have had to be carried out… and to me, that defeated the entire point of the trip.
If I were planning to trek in Nepal again, knowing what I know today, I would:
Do a considerable amount of stair work (with a pack) and cycle at least 4 months in advance.
Try to hike anywhere above sea level, just to get more accustomed to thinner air.
Learn about altitude sickness: do's, don'ts, preventives.
Invest in quality layered clothing and gear designed for bitterly cold temperatures.
Don't overpack! My duffel was appallingly large and a bit too heavy. The guilt I felt for the porter was considerable, and anyway, lodging in Namche offers laundry service if you stay multiple nights.
Drink plenty of water, and be prepared to pay the equivalent of USD $4.00 if you want bottled water as you get higher.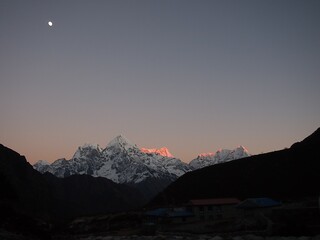 All logistics aside, the Nepal I encountered was a place of extremes: extraordinary beauty and environment. Intense warmth of the people countered by intense cold weather at night. As you ascend higher it becomes evident that however alluring, this region is challenging in its steepness, rockiness, altitude and weather. The best planning is to prepare for all possibilities you can think of, train thoroughly and consistently, and know your limits.
What I gained from this trek is indescribable. It wasn't just one epiphany but several. The fact that the goal of the trek became far different than trying to make it to Kalapathar changed my life. I experienced a totally different Nepal than I had read about. Trekking up the Thame Valley, visiting monasteries, meeting monks, farmers, artists, lodge-keepers, aunts, grandmothers, and kids playing cricket are among some of the highlights that will stick with me forever. This trip touched me on a profoundly deep level.
Will I return? I may. I am considering Gokyo, west of Everest, but I need my knees to heal first!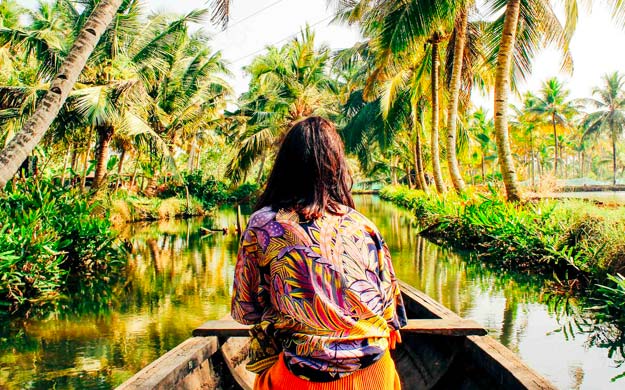 Design an adventure with Journeys International!
With over 40 years of experience, we create experiences that match your goals.
Start Planning
Travel Inspiration Delivered