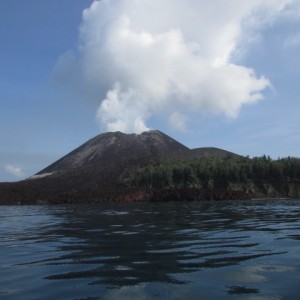 The Bird's Word Blog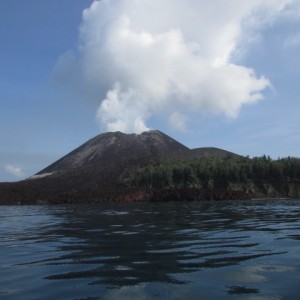 Journeys co-founder and director, Will Weber, discusses Journeys' recent exploratory trip to Sumatra (Indonesia).
Journeys first exploratory "Savoring Sumatra" trip recently returned and it was a great success. Sumatra is the largest and westernmost of Indonesia's 13,000 islands. Fifteen of us climbed active volcanoes, explored the largest caldera lake on earth, investigated Gunung Leuser National Park by elephant, foot and inner tube raft and became acquainted with the traditional Batok culture of the area. Highlights included close-up encounters with orangutans, one of which grabbed a group member's hat and subsequently posed with it in various positions including putting it on the head of her infant.
The other favorite experience was beautiful Lake Toba where we spent two nights on Samosir Island and explored by charter boat and on foot. The July weather was clear and sunny, but not too hot. Much of the trip occurred during the Muslim holy month of Ramadan which offered us an interesting perspective on this ritual which lasts for a lunar cycle. There was no resentment of our non-Muslim expectation of regular meals during daylight hours, but early (sunset) dinner time in some of the hotels were competitive, but orderly. Sometimes dining was followed by songs and fireworks. We were very fortunate to have a superb guide, Jeksin, named for antibiotic injections he received as a newborn which saved his life. Jeksin, a Christian, was a source of humor, song, dance and broad background information about Sumatra, Indonesia, and his own Batok culture.
While Ramadan is a somewhat somber event, especially during the day when people are trying to minimize hunger producing activities, the political backdrop of a presidential election resulting in the selection of young, energetic, populist candidate provided a very positive and celebratory spirit in most of the areas where we traveled. Local people liken their new president, Jokowi, to Obama as he challenges the Old Guard, the entrenched and corrupt business interests and the authoritarian and repressive lineages dating back to the hated Suharto regime. Obama, who lived in Indonesia as a child, is much admired.
Four of us extended the trip with a visit to the newly-emerging cone of Anak Krakatau (Child of Krakatoa). Politically part of Sumatra, but actually lying between the islands of Sumatra and Java, the site is reached by a 4 hour car trip from Jakarta and a 90 minute speed boat trip to the caldera. Krakatoa is perhaps the most famous volcano in history having erupted in 1883 with the loss of an estimated 36,000 lives, particularly as a result of devastating tsunamis. After collapsing into a 1000′ deep caldera following the ejection of an estimated 21 cubic kilometers of ash, lava and pumice into the atmosphere, Anak Krakatau emerged in 1927 and is rising at the rate of about 21 feet per year. It is a very interesting place already displaying a natural ecology of birds, insects, lizards and diverse plant life, but also erupting regularly. We climbed about 300 feet up the steaming cone past fresh lava flows to gain a perspective on the magnitude of the 1883 event. Definitely worth the visit if you enjoy learning about dynamic geology.
Journeys plans to offer this trip on a regular basis with a few changes to reduce vehicle driving times and to include more nature and wildlife experiences.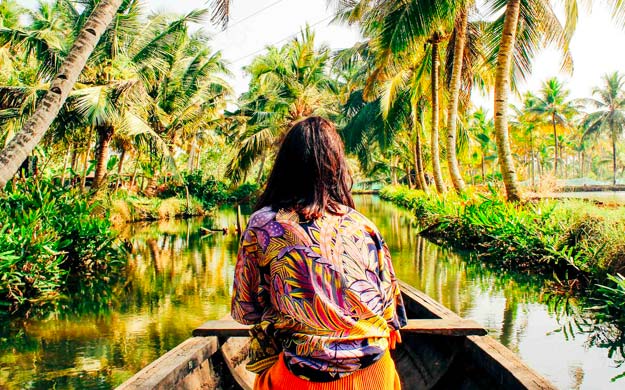 Let Journeys International design your dream adventure!
With over 40 years of experience, we design the perfect custom and private trips.
Start Planning
Travel Inspiration Delivered