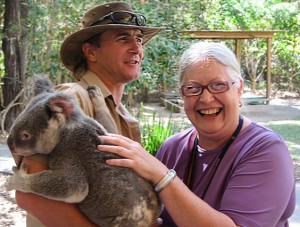 The Bird's Word Blog
The Ultimate Mother's Day Gift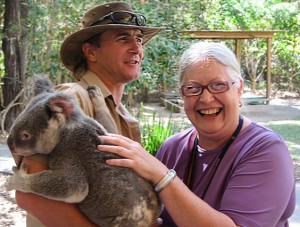 As Mother's Day approaches, Sally Grimes, Director of Marketing and Family Programs, shares what she's learned from her own adventurous mom.
My mom is an inspiration. When my dad died 11 years ago, we were all devastated. After almost 40 years of marriage, my mom had to figure out what was next for her. It would have been easy for her to do nothing, to fall back into old habits, to become depressed. But instead, a year or two after my dad died, she called me up and said she was going to try something new. She bought a RoadTrek campervan, joined a women's RV group, and took off down the road to explore the country.
But the US wasn't big enough for her, so she started gathering our entire family (20+ people) in Mexico every year. She also took my nephew to Australia for three weeks and headed north to Canada a few times.
This year, my kids and I get to explore the world with her. On June 22, my mom, my 8- and 10-year old daughters, and I will land in Hong Kong, a new adventure for all of us. It'll be the first time in my life that my mother, my kids and I will all be experiencing something new for the very first time, at the same time.
I love that she and I are reading the same book, Wild Swans: Three Daughters of China, to prepare for our trip. I love that the four of us will share the dreaded long-haul flight, tour the Lantau Islands, ooh and aah in Guilin, climb Moon Hill, enjoy a leisurely boat ride down the Li River. I love that we will visit the giant pandas, attend a 'Changing of the Faces' performance, see the Terracotta Warriors, pretend to sleep on an overnight train. And I can't wait to be overwhelmed by the Forbidden City, experience life in the hutongs, and last but most certainly not least, stand in awe at the Great Wall of China.
I love that the four of us will share these experiences together. We'll all be excited about the trip, exhausted by long days, curious about new people, intimidated by new experiences, broadened by new cultures, uncomfortable in new surroundings, and energized by new knowledge.
But what I love the most is that my 8- and 10-year old daughters with have this experience with their 72-year old grandmother, learning an invaluable lesson that no matter your age, no matter what life hands you, it's always the right time to try something new and explore the world.
This lesson I've learned from her, and that we are now sharing with my daughters, is the best Mother's Day gift I can imagine.
(Haven't planned your family summer vacation yet? There are still a few spots left on the June 22 departure of Enchanted China for Families!)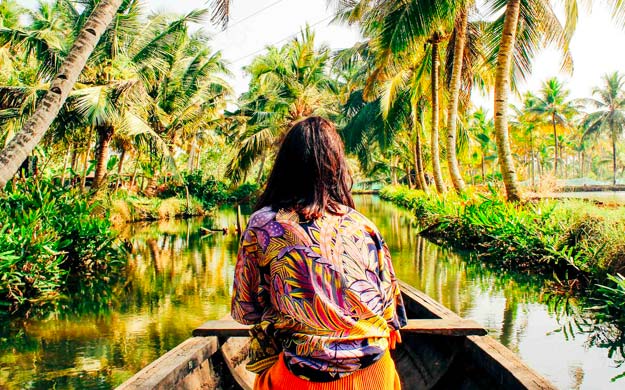 Design an adventure with Journeys International!
With over 40 years of experience, we create experiences that match your goals.
Start Planning
Travel Inspiration Delivered