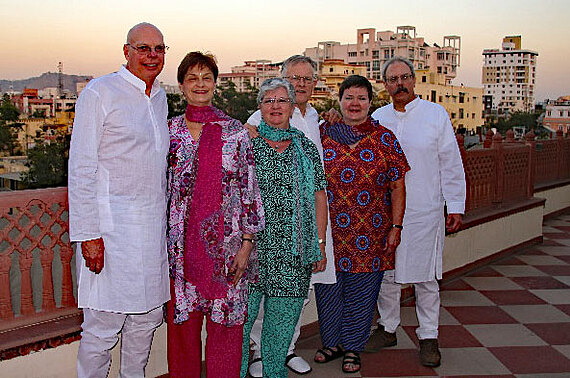 The Bird's Word Blog
Travel to India: Taj Mahal, Temples and Tigers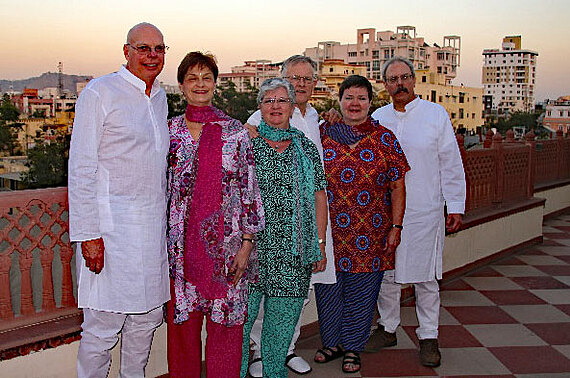 Travel to India (vicariously, at least) with Adventure Specialist Gail Scherer, who went with a curious and adventurous group on the Taj Mahal, Temples, and Tigers trip. Read about her experiences here.
What a wonderful trip! We landed in Delhi at the beginning of February (our winter and spring is the best time to travel to India) and met our travel buddies for the next two weeks. We were three couples and a terrific group of seasoned travelers. We quickly bonded, and got along famously, recapping each day together with the delicious Indian Rum, Old Monk. (I credit the Old Monk with keeping us healthy the entire time. No Delhi Belly for this group!)
Touring Delhi and Jaipur
There are so many things to do in India. We started with a tour of Delhi, and saved plenty of enthusiasm and shopping for Jaipur, as our guide Shankar kept telling us whatever it was, that it was "better in Jaipur." For example, we did a drive-by of the Red Fort in Delhi, as the Amber Fort in Jaipur is better (it was and we got to ride elephants!)…Even the bangle shops were better in Jaipur. We visited the Sikh temple Gurudwara Bangla Sahil in Delhi and that was a new experience for all of us.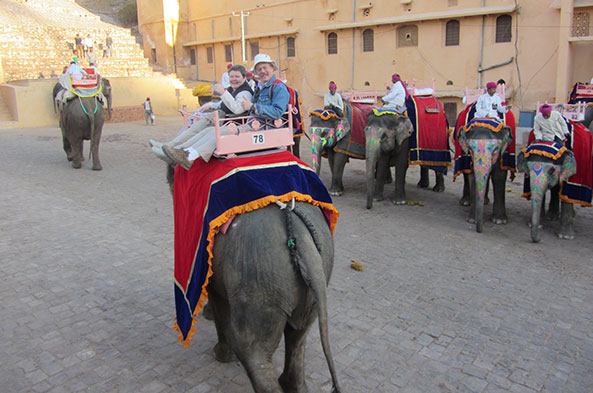 Shankar was right. We all loved the Jantar Mantar Observatory and the Palace of the Winds in the "pink city" of Jaipur. The shopping opportunities were good as well. The mansion/hotel where we stayed in Jaipur was beautiful. We were all presented with a traditional local outfit from our local partner, which was a surprise. We were grateful for a new set of clothes for evening-wear, and impressed the other hotel guests as we all showed up at dinner in our new garb, complete with bangles and bindi.
Temples Galore
The Taj Mahal lived up to its name. It was amazing to see that and spend time exploring it and admiring it with my "travel companion for life".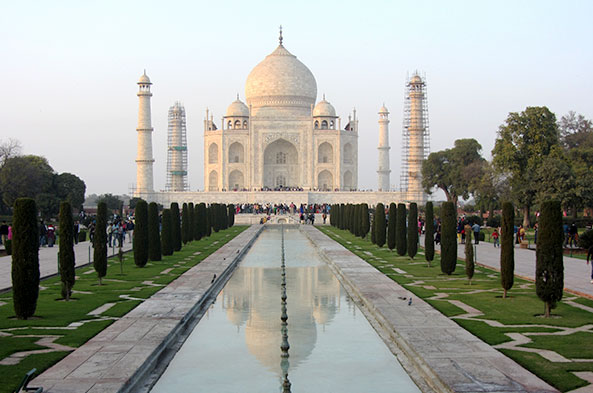 We visited the temples in Khajuraho and studied the detailed kama sutra carvings as well as those depicting everyday life and Hindu values. It is interesting to see how other cultures evolve and express themselves and amazing to think that these temples are over 1000 years old.
Tigers and More
I, meanwhile, was checking off the bits of the title of this itinerary (Taj – check, temples – check…), so you can imagine my relief when we had a tiger sighting that lasted over an hour on the first day at Ranthambore National Park. We also saw a leopard and countless spotted deer, peacocks and kingfishers. (The kingfishers lend their name to a brand of local beer).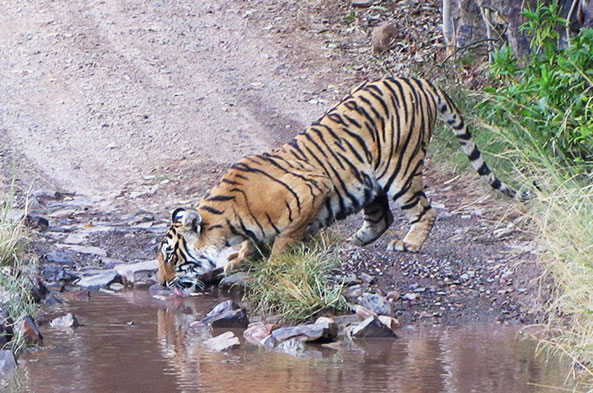 We spent another couple of days on safari for tigers and other wildlife in Bandhavgarh National Park, and we stayed at a terrific nearby lodge where every meal was in a different, unique setting. The most memorable dinner was served under a Bodhi tree filled with kerosene lanterns, with the entire path (a quarter of a mile) to the dinner lit with tea lights. Great hosts at Bandhavgarh! Again, we had great tiger sightings, also a jungle cat, and considered ourselves very lucky.
Varanasi Bonus
We extended the adventure in Varanasi where we rode bicycle rickshaws and then walked to the bank of the Ganges. That evening we witnessed an Aarti Ceremony, which is a sensory overload. The next morning at dawn, we took a boat ride and floated traditional offerings in the Ganges.
I am still processing the experiences on this adventure, and trying to comprehend the mix of religion and extremes of wealth and poverty, science and superstition. There is so much to India I may never understand (although I do think I understand why the cows are always in the traffic, though. The breeze from the passing cars keeps the flies away from them!)
I cannot wait to return to India and see more of its magical sights and be with its welcoming people.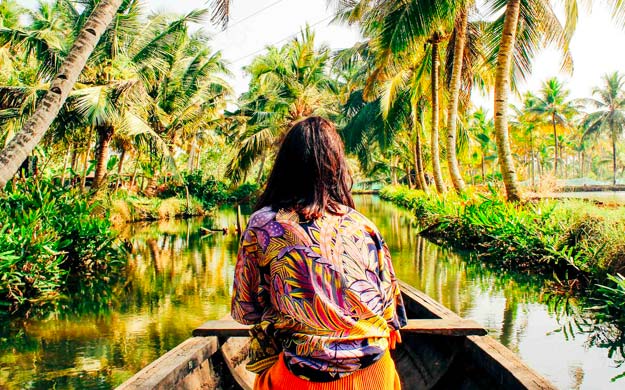 Design an adventure with Journeys International!
With over 40 years of experience, we create experiences that match your goals.
Start Planning
Travel Inspiration Delivered