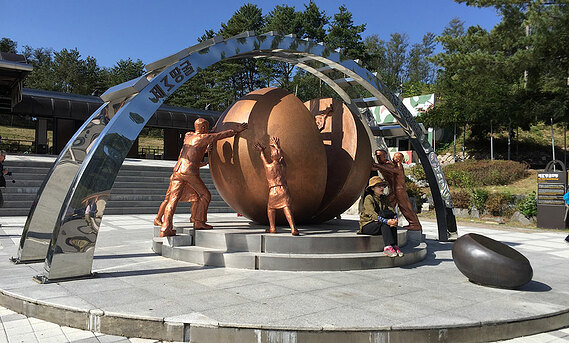 The Bird's Word Blog
Trips to South Korea Offer Unexpected Beauty, Culture and History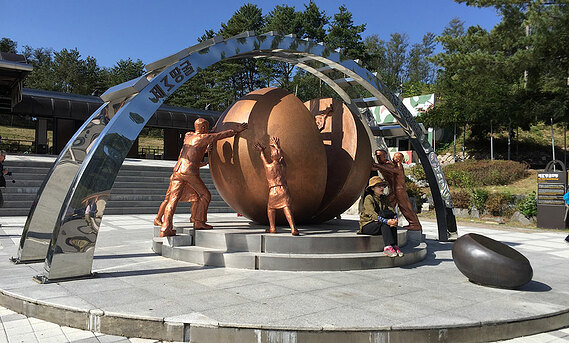 Journeys International began running trips to South Korea in 2016. Adventure Specialist Kerina Rowley joined the first departure to this relatively unknown destination. Here, she shares her stories of the unexpected beauty, culture and history she saw along the way.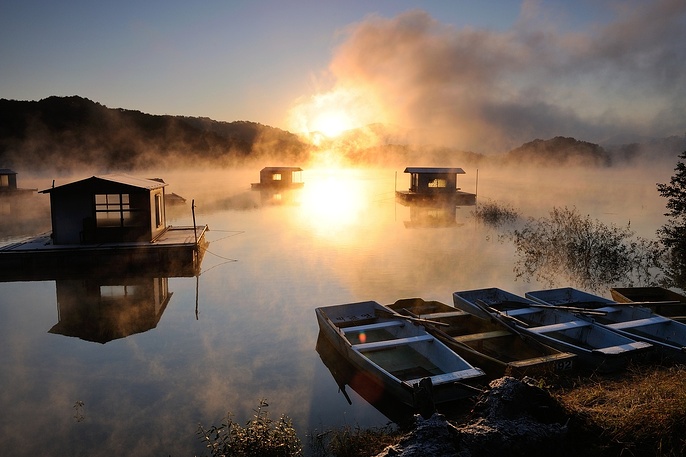 South Korea is not a hugely popular Asian destination for American tourists. Maybe it's because there are no must-see highlights that you read about in travel magazines (such as China's Great Wall, India's Taj Mahal, or Cambodia's Angkor Temples). Maybe it's fear of the remnants of the Korean War and the evils of Kim Jong Un that are just a hop, skip and jump away. Maybe it simply doesn't have the marketing budget of other Asian countries.
Whatever the reason, I'm here to tell you… you're missing out! I was blown away by South Korea during my visit. I learned so much about the country, its history, and its people. It's really a lovely and easy-going country well worth visiting.
Welcoming People
South Koreans are so accustomed to the antics and bullying of North Korea that they go about their days as if North Korea didn't even exist. They carry on with their normal, daily lives—caring for their families, going to work and school, and engaging in cultural activities—just like you or I do. So while most tourists might be hesitant to visit because of North Korea's geographical proximity, South Koreans can tell you that it's a safe place to live and visit.
And they really do hope you will visit! South Koreans are incredibly welcoming and are eager to share their country with visitors. One of my favorite memories was of a gentleman we met when we visited a traditional folk village on the island of Jeju. He was kind enough to let us tour his home and share with us how he lives his everyday life. He beamed with smiles the entire time, and was so proud to tell us about his home and his heritage. He really connected with the group and made that day memorable for all of us.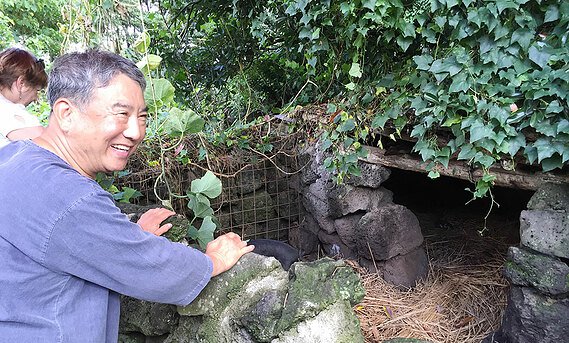 ---
Preserved history and culture
The country's infrastructure is amazingly intact. Despite being a modern country, South Korea is very much dedicated to preserving ancient relics and historical sites. In fact, they have a large number of Royal tombs that they refuse to excavate to respect, honor, and preserve the sanctity of the tomb's history.
Koreans are also very proud of their architecture, with many interesting modern structures worth seeing. They have some fabulous museums that are comparable to the museums in any large metropolis, with displays ranging from Historical Kingdoms to Greek Mythology to the intriguing Teddy Bear Museum.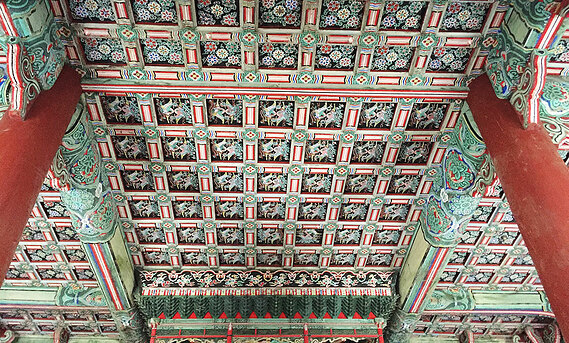 I especially enjoyed the Hahoe Mask Museum, located at the Andong Hahoe village in the foothills of the Hwasan Mountain. There are many traditional live villages that are well preserved and protected in order to keep Korean traditions alive, and Andong is one of them.
The village is well known for the Andong Mask Dance Festival, which is included in the Discover South Korea trip. But if you are unable to make the Festival, a good alternative is the Hahoe Mask Museum. Here you are able to see not only masks used during the festival, but traditional masks from all over Korea and beyond.
The village itself is remarkable, as well. The people are descendants of the Ryu clan of Pungsan, and were even paid a visit by Queen Elizabeth in 1999. The village, known for its traditional Korean homes, is listed as a UNESCO World Heritage site. The homes are built of traditional thatched roofs, some with clay tiles in Korean design. The people that live here are given a monetary supplement to help maintain these traditions.
If you go to South Korea, be sure not to miss what is perhaps its finest cultural activity—traditional performances at the Korea House in Seoul. We saw musical performances, folk dances, mask dances, and singing. The performance even included humor—we were completely mesmerized! It is definitely among my favorite performance out of the many performances I've seen worldwide.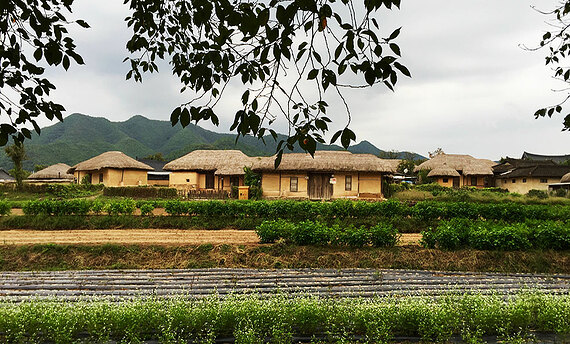 ---
Natural beauty
The country is beautiful and the island of Jeju was particularly full of natural wonders. The island has a volcanic landscape of craters and cave-like lava tubes that can be explored. There is a dormant volcano with plenty of hiking trails for those who enjoy being more active.
Jeju is also home to thousands of local legends and contains unique cultural artifacts such as the "Stone Grandfather" (also known as buiquitous dol hareubang) carved from a block of basalt.
Due to the relative isolation of the island, the people of Jeju have developed a culture and language distinct from mainland Korea. What the island is probably best known for are the "Haenyeo" sea women who dive year-round for sealife such as conch, octopus, sea urchins, oysters, etc., to sell at the market. These remarkable women, who wear no breathing apparatus other than a snorkel, are able to dive down to 100 feet and can hold their breath for over three minutes! They also risk their lives by contending with poor weather, sharks, and jellyfish.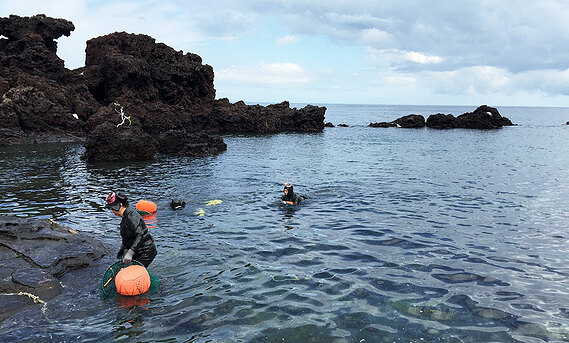 ---
Food and drink
The food…well, is so very different from anything I've experienced. Like in Japan, traditional Korean meals come in a variety of small dishes served with pickled vegetables, smoked fish, etc. However, the taste is very different from Japanese.
Korea has it's own unique flavors—it is spicier and comes with more varieties of pickled vegetables. Kimchi is eaten at every meal. In fact, if you love Kimchi, then this is the place for you! But don't fear if you don't have a taste for spicy food; there are other dishes that are not spicy at all.
A favorite dish in South Korea is Bibimbap, a hot rice dish topped with sautéed vegetables, meat (usually beef), seasoned with soy sauce, and topped with a raw egg, which is partially cooked when mixed in with the dish. Usually, you are given a bottle of chili pepper paste to add as much as you like, depending on your spice preference. And if you spend time at the Korea House mentioned above, you can take a cooking class and learn how to cook Bibimbap yourself!
Surprisingly, tea is not the top drink of choice—it is perhaps second best to their serious love of coffee, and you'll find a different coffee shop on just about every corner—including the world famous Starbucks.  We had quite a bit of fun shouting out the many different names of coffee shops, of which there are probably a million in South Korea!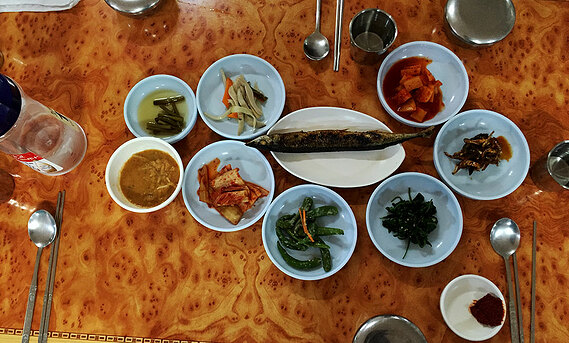 ---
The DMZ
Of course, no trip to South Korea would be complete without a visit to the DMZ, which was created in 1953 when North Korea, China, and the United Nations signed the Armistice Agreement ending the Korean War. The agreement sought to create a buffer between North and South Korea, requiring the military of each side to maintain its distance from the opposing country.
Visiting the DMZ was quite fascinating, and also a bit eerie. It's like an abandoned ghost town, with train stations, tunnels and other features that are no longer in use. Surprisingly, though, it was also a chance to see South Korea's wildlife. When the buffer was put in place, it created a de-facto wildlife and nature preserve. Aside from the two villages, the DMZ has been nearly devoid of human habitation for over 60 years. This lack of human interference has created one of the world's most well-preserved temperate habitats.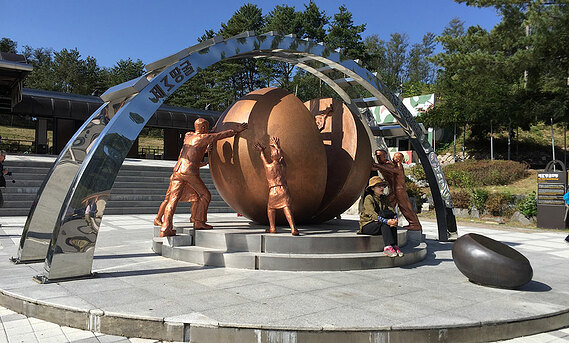 ---
Unexpected surprises
We initially launched our South Korea program because (a) our travelers are adventurous souls who are always looking to dig deeper into rarely visited places in the world, (b) we knew that South Korea had a lot to offer anybody who is interested in culture and history (especially military history), and (c) we love getting our hands dirty in countries that some might shy away from to find the hidden gems that make for a perfect trip.
What we learned from our first trip and have incorporated into future trips is that South Korea has so many hidden gems that it's hard to fit them all into one trip. But we've done our best, and perfected our Discover South Korea trip to include all of the unexpected surprised you'd expect from a Journeys adventure.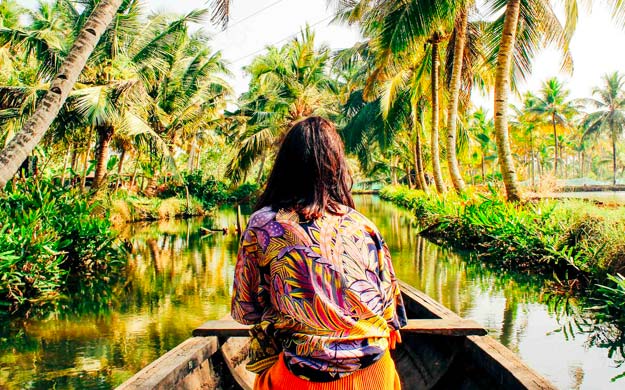 Design an adventure with Journeys International!
With over 40 years of experience, we create experiences that match your goals.
Start Planning
Travel Inspiration Delivered