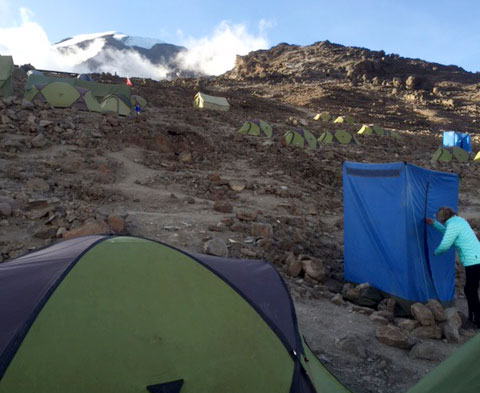 The Bird's Word Blog
18,000 Feet Up and Profoundly Affected in Tanzania
by The Journeys International Team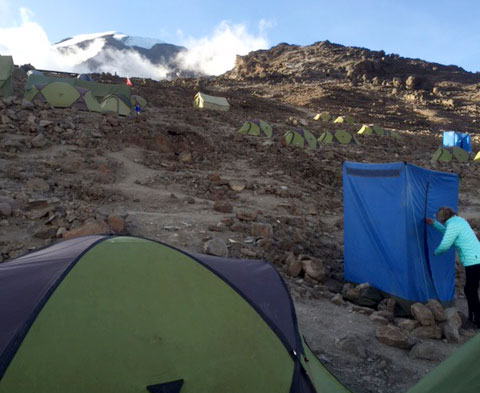 This is the first in a two-part series from Journeys traveler Tom Boytim, who visited Tanzania to first climb Mt. Kilimanjaro, then go on a safari.
Recently, my wife and I decided to head to Tanzania and reach the top of Mt. Kilimanjaro. There are many routes up the mountain—we chose the Shira Route, which gave us an appreciation for the immensity of the mountain, as well as time to acclimate to the altitude.
Our first camps were in the crater of the ancient Shira volcano. From there we went to the Moir Hut Camp and climbed the Lent Hills to reach 14,500 feet. The following two days were spent at Lava Tower.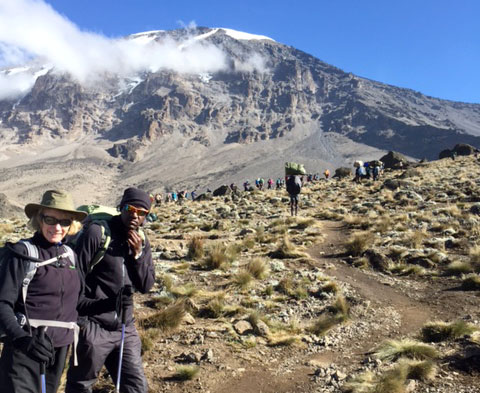 When we left for our next camp, we passed the Barranco Wall, a very steep rock wall about 2,000 feet in height. It is quite a rock scramble! We spent the afternoon traversing the mountain through two deep valleys to Karanga, our last camp with water. The next day was our climb to the final camp at Barafu, where we prepared for our attempt to summit Kilimanjaro.
Summit day actually starts at night. Around midnight, we bundled up in six layers on the top and four layers on the bottom, as well as thick gloves and socks and warmers. We followed the guide by headlamp up the 5,000 feet of steep trail. Cold does not adequately describe the temperature during the ascent of Kilimanjaro. With the brisk windchill and the high altitude, the temperatures are very low. At one point, as some younger climbers passed us, I looked over and realized that my light was sparkling off ice crystals in one of the climbers' hydration unit hose!
If all goes well, one can reach the summit before sunrise. For us, it didn't. I developed acute mountain sickness less than 1,000 feet from the top of Mt. Kilimanjaro. Our guides truly earned my respect because our safety and well being were their paramount concern. They knew that after all we had done to get that far up the mountain, we wanted to go to the top. But they advised me to start down, while I still could.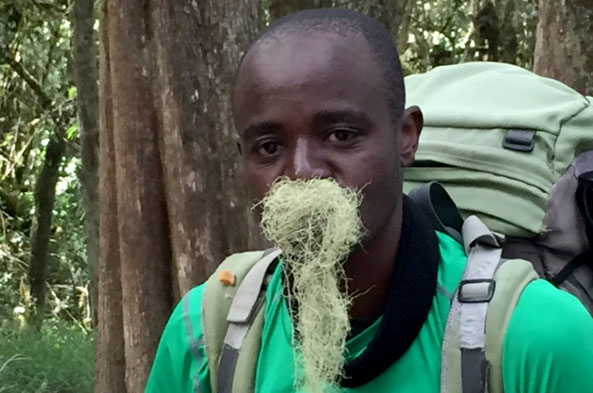 My wife could have summited with one of our two guides. They gave her the choice, but she declined because she was concerned about my condition and wanted to accompany me on my descent.
That morning, we rested briefly at Barafu Camp before we continued much farther down the mountain to Millenium Camp. The final morning we said goodbye to our porters and our cook at a special ceremony before we made our way through tropical forest to the Mweka Gate and our first shower and restaurant food in nine days. This was one of the hardest trekking climbs we had ever done.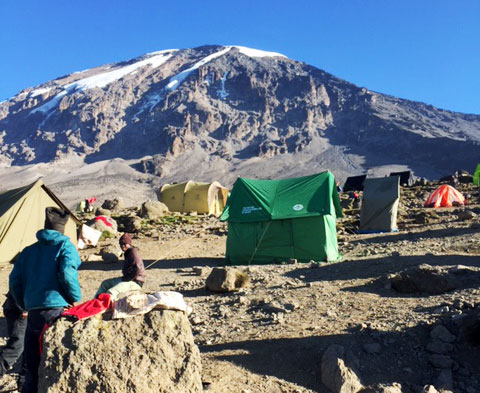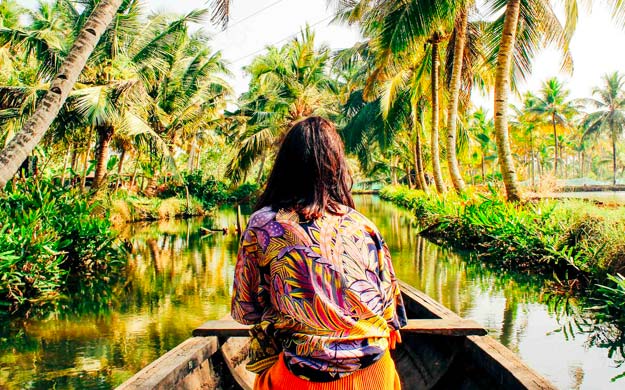 Design an adventure with Journeys International!
With over 40 years of experience, we create experiences that match your goals.
Start Planning
Travel Inspiration Delivered