Queen Elizabeth National Park Adventure Tours
The Queen Elizabeth National Park (QENP) is Uganda's most-visited game reserve.  The national park is located in western Uganda, spanning the districts of Kasese, Kamwenge, Bushenyi and Rukungiri. Its location is approximately 376 kilometres (234 mi), by road, southwest of Kampala, Uganda's capital and largest city. The town of Kasese lies just outside the northeastern edge of the park, while the town of Bushenyi is situated just outside the park's southeastern boundaries. Queen Elizabeth National Park occupies an estimated 1,978 square kilometres (764 sq mi), of which about 17% lies in Kasese District, 50% in Bushenyi District and an estimated 33% lies in Rukungiri District. The area of the park extends from Lake George in the northeast to Lake Edward in the southwest and includes the Kazinga Channel that connects the two lakes.
The park is named after Queen Elizabeth II and was established in 1954. QENP is known for its wildlife, and, although many animals were killed in the Uganda-Tanzania War, many species have recovered, including hippopotamuses, elephants, leopards, lions and chimpanzees; it is now home to 95 species of mammal and over 500 species of birds. The area around Ishasha in Rukungiri District is famous for its tree-climbing lions, whose males sport black manes, a feature unique to the lions in this area.
The park is also famous for its volcanic features, comprising volcanic cones and deep craters, many with crater lakes such as Lake Katwe, from which salt is extracted.
The national park includes the Maramagambo Forest and borders Kigezi Game Reserve, Kyambura Game Reserve and Kibale National Park in Uganda, and the Virunga National Park in the Democratic Republic of Congo.
The Queen Elizabeth National Park and The Queen Elizabeth Country Park in England are twinned in a project of "cultural exchange, mutual support and has its main emphasis on supporting Conservation through working closely with and empowering local communities".
Services in the park include a telecenter run by Conservation Through Public Heath and the Uganda Wildlife Authority, neighboring The Queen's Pavilion, park lodges, game drives and scenic drives, and boat launches.
Customize Your Dream Adventure
We are here to help craft tailor-made adventures for individuals, couples, families, and groups of explorers.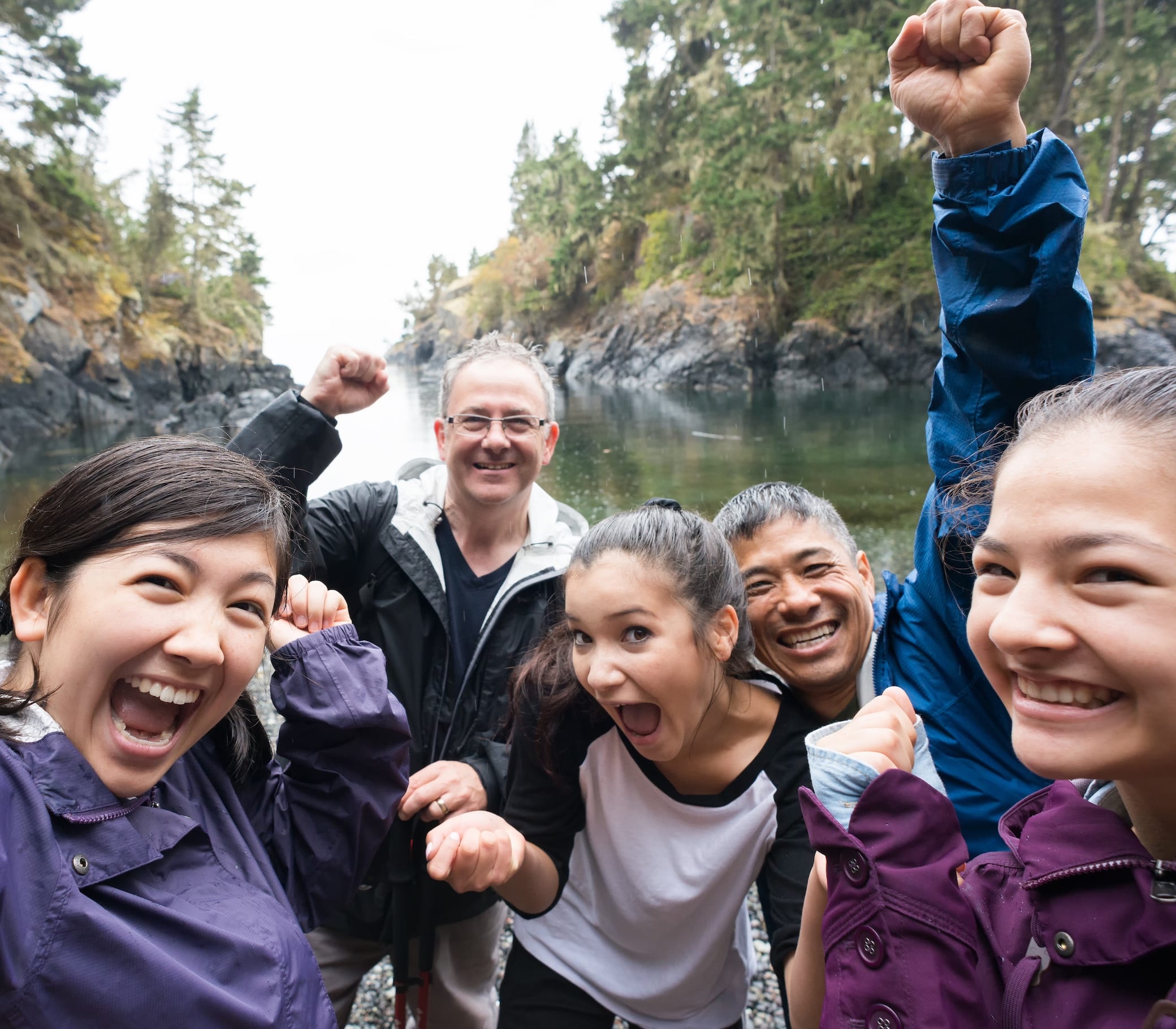 Attractions
Things to See & Do Near Queen Elizabeth National Park