Ko Samui, island of Surat Thani Province, also known as Koh Samui, or often, simply Samui as it is referred to by locals, is an island off the east coast of the Kra Isthmus in Thailand, close to the mainland Surat Thani town. It is Thailand's third largest island, with an area of 228.7 km2 and a population of over 50,000 (2008). It is rich with natural resources, white sandy beaches, coral reefs and coconut trees.
History
The island was probably first inhabited about 15 centuries ago, settled by fishermen from the Malay Peninsula and Southern China. It appears on Chinese maps dating back to 1687, under the name Pulo Cornam. The name Samui is mysterious in itself. Perhaps it is an extension of the name of one of the native trees, mui, or from the Chinese word Saboey, meaning "safe haven". Ko is the Thai word for "island."
Until the late 20th century, Ko Samui was an isolated self-sufficient community, having little connection with the mainland of Thailand. The island was even without roads until the early 1970s, and the 15 km journey from one side of the island to the other involved a whole-day trek through the mountainous central jungles.
Ko Samui has a population of about fifty-five thousand and is based primarily on a successful tourist industry, as well as exports of coconut and rubber. It even has its own international airport, Samui Airport, with flights daily to Bangkok and other major airports in Southeast Asia such as Hong Kong and Singapore. While the island presents an unspoiled image to the public perception, economic growth has brought not only prosperity, but changes to the island's environment and culture, a source of conflict between local residents and migrants from other parts of Thailand and other countries.  Reflecting Samui's growth as a tourist destination, the Cunard ship MS Queen Victoria (a 2000-plus passenger ship) docked at Samui during its 2008 world cruise.
Geography
Ko Samui is located in the Gulf of Thailand, about 35 km northeast of Surat Thani town. The island measures some 21 kilometres at its narrowest point, and 25 km at its longest. It is surrounded by about sixty other islands, which compose the Ang Thong Marine National Park (Mu Ko Ang Thong National Park) and include other tourist destinations (Ko Phangan, Ko Tao and Ko Nang Yuan).
The island is roughly circular in shape, and is about 15 km across. The central part of the island is an almost uninhabitable mountain jungle, Khao Pom, peaking at 635 m. The various lowland areas are connected together by a single 51 km road, running mostly along the coast to encircle the bulk of the island.
The old capital is Nathon, on the southwest coast of the island. It remains the major port for fishing and inter-island transportation. Nathon is the seat of the regional government, and the true commercial hub of the Samui locals. It has a charming pace, and is almost small enough to walk everywhere. The old Chinese shop houses along the middle street whisper of an exotic history.
Each of Samui's primary beaches is now also nominally considered as a small town, due to the number of hotels, restaurants and nightlife that have sprung up in recent years.
Local Culture
Although Ko Samui is in southern Thailand, where Islam has a strong influence, the original inhabitants of the island, known as 'Chao Samui', are predominantly Buddhist. In the past, most of the locals made their living in the coconut farming business. Nowadays, however, most work in jobs related to tourism.
Many locals have become wealthy from selling off land they have owned for decades. As a result of the extensive development of the island, many Thai-Chinese have come to Samui from the capital of Bangkok (Khung-Thep). Most of the manual labor needed to keep up with the island's growth has been provided by people native to the country's poorer north-eastern region. As a result, there is a wide cross section of economic classes on the island.
The south of Thailand is a melting pot of Buddhists, Thai Chinese, Muslims and traditional sea-faring gypsies. Ko Samui does not seem to suffer from the religious tensions in communities along the southern border of Thailand, and in general the locals live in harmony. Outside of the tourist areas, the Thai language is spoken with a thick Southern dialect which is even difficult for northern Thais to understand.
With this broad mixture of cultures, Ko Samui is always celebrating some tradition or another, including western.
Events and Festivals
Buffalo Fighting Festival
One of the best-known festivals on Ko Samui is its Buffalo Fighting Festival, which is held on special occasions such as New Years Day and Songkran. Unlike Spanish bull-fighting, the fighting on Ko Samui is fairly harmless. The fighting season varies according to some ancient customs and ceremonies. The buffalo are beautifully decorated with ribbons and gold-painted leaves. Before the contest which lasts just two rounds, monks spray them with holy water. The winning owner typically takes home millions of baht in prize money.
Ten Stars Samui Art Party
A recurring cultural event bringing together art lovers, local Thai and international artists and their new, original artworks. These bi-monthly events, hosted at various high-end resorts and other 5-star venues on the island, focus on building the art community on Ko Samui with presentations by featured artists.
Bowling Championship
This is an annual bowling event held in May every year.
Avis Samui Tennis Open
The annual amateur tennis tournament held in July.
The Fisherman's Village Festival
This five-day festival is celebrated with fun, music and food. The music is usually played by well-known artists and food tents sell inexpensive cuisine provided by local hotels.
Triathlon Event
The International Triathlon Union organizes this event every year. This event in Ko Samui draws more than five hundred participants from around the world. The event attracts competitors and visitors as well as locals.
Samui Regatta
The Samui Regatta is a sailing tournament, held every year. The tournament is internationally known and competitors come from as far away as Australia, Singapore, Japan and China. This event, for boats of all sizes and shapes, began in 2002.
Local Food
In general, Southern Thai food is renowned for its spiciness. Much of the cuisine has its origins in Malay, Indonesian and Indian food. Favorite dishes from the south include Indian-style Muslim curry (massaman), rice noodles in fish curry sauce (Khanom Jeen) and chicken biryani. Local food in Ko Samui and its province of Surat Thani includes salted eggs and rambutan.
Customize Your Dream Adventure
We are here to help craft tailor-made adventures for individuals, couples, families, and groups of explorers.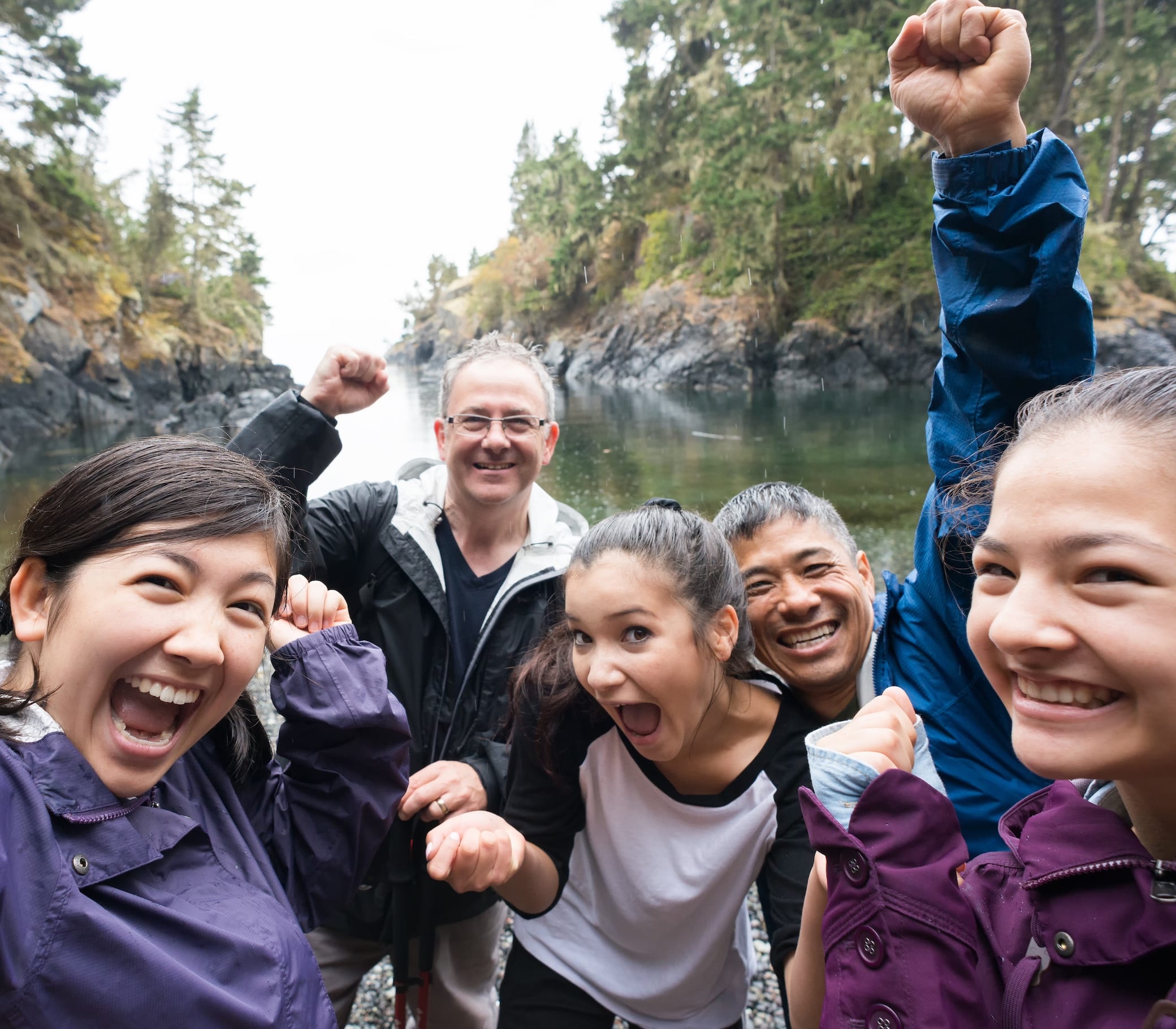 Attractions
Things to See & Do Near Ko Samui