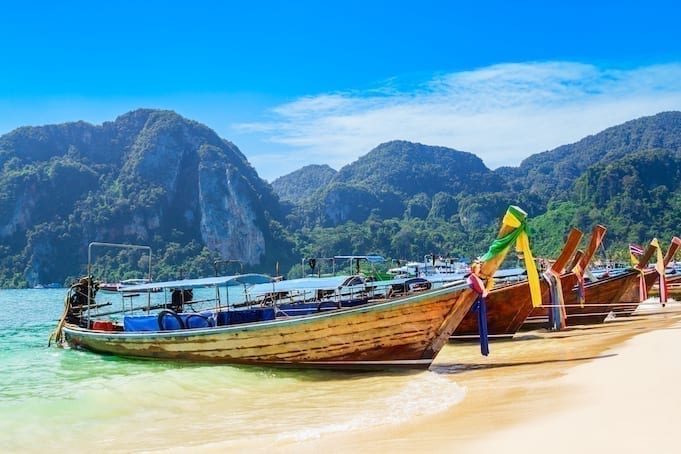 The Bird's Word Blog
A Thailand Adventure: Learning to Travel Alone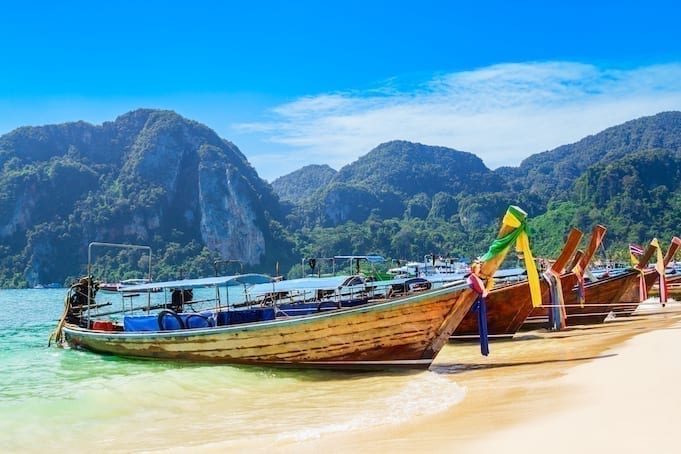 The water is so blue. In the distance, I see the neighboring islands: Koh Phangan, Koh Phaluai, and Ko Tao. Along the shore there are kids swimming with their parents, people eating and drinking at the many restaurants that line the coast, and multiple Banana Pancake stands, each claiming that they have the "best banana pancake" on the island. I am starting my journey around the world at my friend Naomi's house on Koh Samui, near Fisherman's Village. A lot of ex-pats live here in this community, and there are lots of hotels and resorts nearby. The area is a perfect place to stay on vacation, and I think I'm ready for a Thailand adventure.
Visiting a friend, Exploring alone
When I arrived in Koh Samui, my friend Naomi had taken the day off of work and we spent time together on the beach, we walked through Fisherman's Village with her friend from New Zealand, had dinner at a little restaurant called The Hut, and came back to Naomi's bungalow to hang out with her roommate for the evening.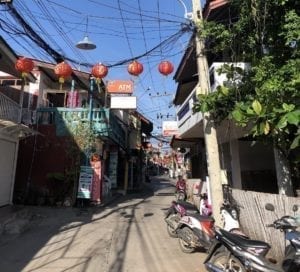 The next day, though, Naomi had to go to work. Thanks to jet lag, it was not hard for me to wake up at 6:45 am to see her off. I drank my morning coffee while overlooking the brightest, bluest water I've ever seen in my life. After an hour of sitting on the porch, I walked into Fisherman's Village to begin my Thailand adventure by exploring neighborhood life. To my surprise, it was very quiet.
It turned out that the market, open every day except Tuesdays, doesn't start bustling very early in the morning. I walked all the way through the market and back along the beach. Then I put on my swimsuit and read my book on the beach under the sun. At about 11 am I realized that today was not going to be as glamorous or eventful as I might have imagined. I did not know how to ride a moped, which is the primary mode of local transportation. I was stuck in a part of the island I had already thoroughly explored.
Checking in with myself
Feeling a little bit lonely and overwhelmed, I had to check in with myself. I could hear faint whispers of self-doubt creep into my head. "Why are you on this trip alone?" "Are you really just going to do nothing all day?" "Will every day be like today?"
Before letting my insecurity get too loud, I decided to change my attitude. One of my goals for this year is to learn how to be alone. If I can't be okay being alone for one day, I'm not going to make it. I reminded myself that I could (and probably should) do some yoga. It would help me come back to my breath and allow myself to stay present; to work my body and release a little bit of the anxiety I've been feeling from all of the travel over the last few days. After I finished my practice, I took a swim. I went for another walk, and noticed all sorts of different languages and people from around the world, all here on this little island.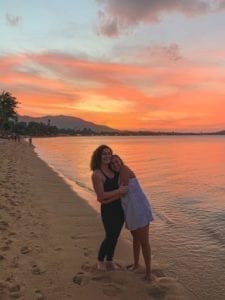 When my friends finished working, we went to the Treehouse for dinner, a beautiful beachfront restaurant and bar. As we waited for our food, we walked along the beach and watched the sky transform from the bright blue of day to the coral orangey-pink of an evening sunset.
Grand opportunity for exploration
The night ended with many smiles, and I was reminded that I am not here for a vacation, but rather to learn and grow as a human. It is up to me to make this adventure a positive one, even on the days when I feel confused or lonely. And though it is okay to feel hard feelings and doubt myself, I can also climb back up that slippery slope. Everything is temporary. Part of my Thailand adventure and my broader journey is taking care of myself and making this short opportunity for exploration a grand one. I'm looking forward to another week on Koh Samui, especially once I learn how to ride a moped!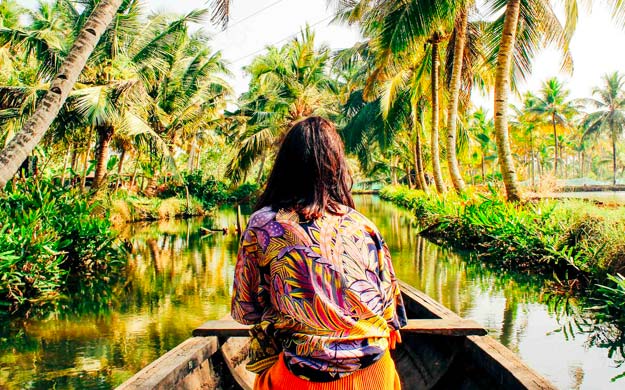 Design an adventure with Journeys International!
With over 40 years of experience, we create experiences that match your goals.
Start Planning
Travel Inspiration Delivered