Phuket, formerly known as Tha-Laang or Talang, or Junk Ceylon in Western sources, is one of the southern provinces of Thailand.  Phuket, which is approximately the size of Singapore, is Thailand's largest island. The island is connected to mainland Thailand by two bridges. It is situated off the west coast of Thailand in the Andaman Sea. Phuket formerly derived its wealth from tin and rubber, and enjoyed a rich and colorful history. The island was on one of the major trading routes between India and China, and was frequently mentioned in foreign ship logs of Portuguese, French, Dutch and English traders. The region now derives much of its income from tourism.
History
In the 17th century, the Dutch, the English, and from the 1680s the French, competed with each other for trade with the island of Phuket (named Junkseilon at that time), which was valued as a very rich source of tin. In September 1680, a ship from the French East India Company visited Phuket and left with a full cargo of tin. In 1681 or 1682, the Siamese king Narai, who was seeking to reduce Dutch and English influence, named Governor of Phuket the French medical missionary Brother René Charbonneau, a member of the Siam mission of the Société des Missions Etrangères. Charbonneau held the position of Governor until 1685.
In 1685, king Narai confirmed the French tin monopoly in Phuket to a French ambassador, the Chevalier de Chaumont. Chaumont's former maître d'hôtel Sieur de Billy was named governor of the island. The French were expelled from Siam in 1688 however, following the 1688 Siamese revolution. On April 10, 1689, the French general Desfarges led an expedition to re-capture the island of Phuket in an attempt to restore some sort of French control in Siam. The occupation of the island led nowhere, and Desfarges returned to Pondicherry in January 1690.
The Burmese attacked Phuket in 1785. Captain Francis Light, a British East India Company captain passing by the island, sent word to the local administration that he had observed Burmese forces preparing to attack. Than Phu Ying Chan, the wife of the recently deceased governor, and her sister Mook then assembled what forces they could. After a month-long siege, the Burmese were forced to retreat March 13, 1785. The two women became local heroines, receiving the honorary titles Thao Thep Krasatri and Thao Si Sunthon from King Rama I. During the reign of King Chulalongkorn (Rama V), Phuket became the administrative center of the tin-producing southern provinces. In 1933 Monthon Phuket was dissolved and Phuket became a province by itself. Old names of the island include Koh Thalang.
Attractions
Two Heroines Monument, a famous monument in Amphoe Thalang, is the memorial statue of the heroines Thao Thepkasattri (Kunying Jan) and Thao Sisunthon (Mook), who rallied islanders in 1785 to repel Burmese invaders. As the island's governor had just died, organizing Phuket's defense against the Burmese invasion of 1785 was conducted by his widow, Thao Thepkasattri. With her sister's help, they assembled what forces they had, then cleverly disguised local women as male soldiers, thus appearing to increase Phuket's military manpower. After a month's siege, the Burmese invaders became exhausted and retreated. King Rama I awarded Kunying Jan with the royal title of Thao Thepkasattri.
Thalang National Museum is located near the Two Heroines Monument. In 1985, on the 200th anniversary of the Thalang War, the Thalang National Museum was established. The museum contains a permanent exhibition of life in old Phuket, ancient artefacts and remains discovered on the coast, and materials used during war with Burma (Myanmar).
Hat Patong (Patong Beach) is Phuket's most developed beach, located 15 km from town. Patong offers numerous leisure, sporting, shopping, and recreational options along its 3 km-long crescent bay. Windsurfing, snorkeling, sailing, swimming, and sunbathing number among the many popular daytime activities. Patong is equally well-known for its vibrant nightlife, among which seafood restaurants feature prominently.
Hat Karon is the second largest of Phuket's tourist beaches, approximately 20 km from town. Large resort complexes line the road behind the shoreline, but the long, broad white sand beach itself has no development. Numerous restaurants and tourist stores are located across the street from the beach. The southern point has a fine coral reef stretching toward Kata and Bu Island. There is also its sister beach Karon Noi.
View Point is located midpoint between Nai Han and Kata beaches. The scenic Kata Noi, Kata, and Karon beaches, and Ko Pu Island can be viewed from this point.
Laem Phromthep (Phromthep Cape) is a headland forming the extreme south end of Phuket. "Phrom" is Thai for the Hindu term "Brahma", signifying purity, and "Thep" is Thai for 'God'. Local villagers used to refer to the cape as "Laem Chao", or the God's Cape, and it was an easily recognizable landmark for the early seafarers traveling up the Malay Peninsula from the sub-continent.
Wat Chalong is where stands the cast statue of Luang Pho Cham, who helped the people of Phuket put down the Angyee, or Chinese Coolie Rebellion, in 1876 during the reign of Rama V. There are also statues of Luang Pho Chuang, and Luang Pho Cham, abbots of the temple during later times.
Khao Phra Thaeo Wildlife Conservation Development and Extension Centre is a center for study of the environment. Its duty is to promote and distribute wildlife within Khao Phra Thaeo wildlife park. The park is full of virgin forest and also actively conserves a number of wild animals; they would otherwise be extinct in Phuket. Giant trees supported by huge buttresses are thick with creepers and climbers of every description.
Events and Festivals
Thao Thep Krasattri and Thao Si Sunthon Fair is held on March 13 every year to commemorate the two great heroines who rallied the Thalang people to repel Burmese invaders.
Vegetarian Festival is held on the first day of the 9th lunar month (end Sept or early October). Phuket islanders of Chinese ancestry commit themselves to a 9-day vegetarian diet, a form of purification believed to help make the forthcoming year "trouble-free". The festival is marked by several ascetic displays, including fire-walking and ascending sharp-bladed ladders.
Phuket King's Cup Regatta is held in December. The Kata Beach Resort hosts international yachtsmen, largely from neighbouring countries who compete in the Kata Beach area for royal trophies.
Laguna Phuket Triathlon is held in each December. The triathlon (a 1,800 – metre swim, a 5.5 -kilometre bike race and a 12-kilometre run and a 6 –kilometre fun run) attracts many athletes from all over the world.
Phuket Travel Fair, starting November 1, is usually called the Patong Carnival, from the place where celebrations occur. Colorful parades, sports events, and a beauty competition for foreign tourists are major activities.
Chao Le (Sea Gypsy) Boat Floating Festival falls during the middle of the sixth and eleventh lunar months yearly. The sea gypsy villages at Rawai and Sapam hold their ceremonies on the 13th; Ko Si-re celebrates on the 14th; and Laem La (east of the bridge on Phuket's northern tip) on the 15th. Ceremonies, which center around the setting adrift of small boats similar to the Thai festival of Loi Krathong, are held at night and their purpose is to drive away evil and bring good luck.
Cuisine
Fried or Boiled Noodle Dishes, usually with pork or chicken, are available at many noodle shops in the town.
Khanom Jeen, a version of noodles taken at breakfast, usually served with a spicy curry sauce and fresh vegetables.
Nam Phrik Kung Siap is a mixture of dried chili and smoked shrimps taken with various fresh vegetables.
Cashew nuts and pineapples are rarely grown in Phuket but are available all year round. The nuts are available dried, fried or coated.
Pad Kanaa Moo Grob is a dish with sauteed leafy green (similar to kale) and crispy pork.
Kao Man Gai is a simple dish of chicken and rice (usually infused with padanus leaves) that is sold at many small stands.
2004 Tsunami
On December 26, 2004, Phuket and other nearby areas on Thailand's western coast suffered extensive damage when they were struck by the Boxing Day tsunami caused by the 2004 Indian Ocean earthquake. The waves destroyed several highly populated areas in the region, killing as many as 5,300 people nationwide, and tens of thousands more throughout the wider Asian region. As many as 250 people were reported dead in Phuket including foreign tourists and as many as a thousand unreported deaths of illegal Burmese workers building new beach resorts in the Khao Lak area. Almost all the major beaches on the west coast, especially Kamala, Patong, Karon and Kata, sustained major damage, with some damage also being caused to resorts and villages on the island's southern beaches.
By February 2005 many damaged and most undamaged resorts were back in business, and throughout 2005 life slowly returned to normal for the people of Phuket. Following strenuous recovery programs, there is no remaining tsunami damage other than at the most remote beaches.
In the beginning of December 2006, Thailand launched the first of 22 U.S.-made tsunami-detection buoys to be positioned around the Indian Ocean as part of a regional warning system against giant waves caused by earthquakes under the sea. The satellite-linked deep-sea buoy will float 1,000 km (620 miles) offshore, roughly midway between Thailand and Sri Lanka.
Customize Your Dream Adventure
We are here to help craft tailor-made adventures for individuals, couples, families, and groups of explorers.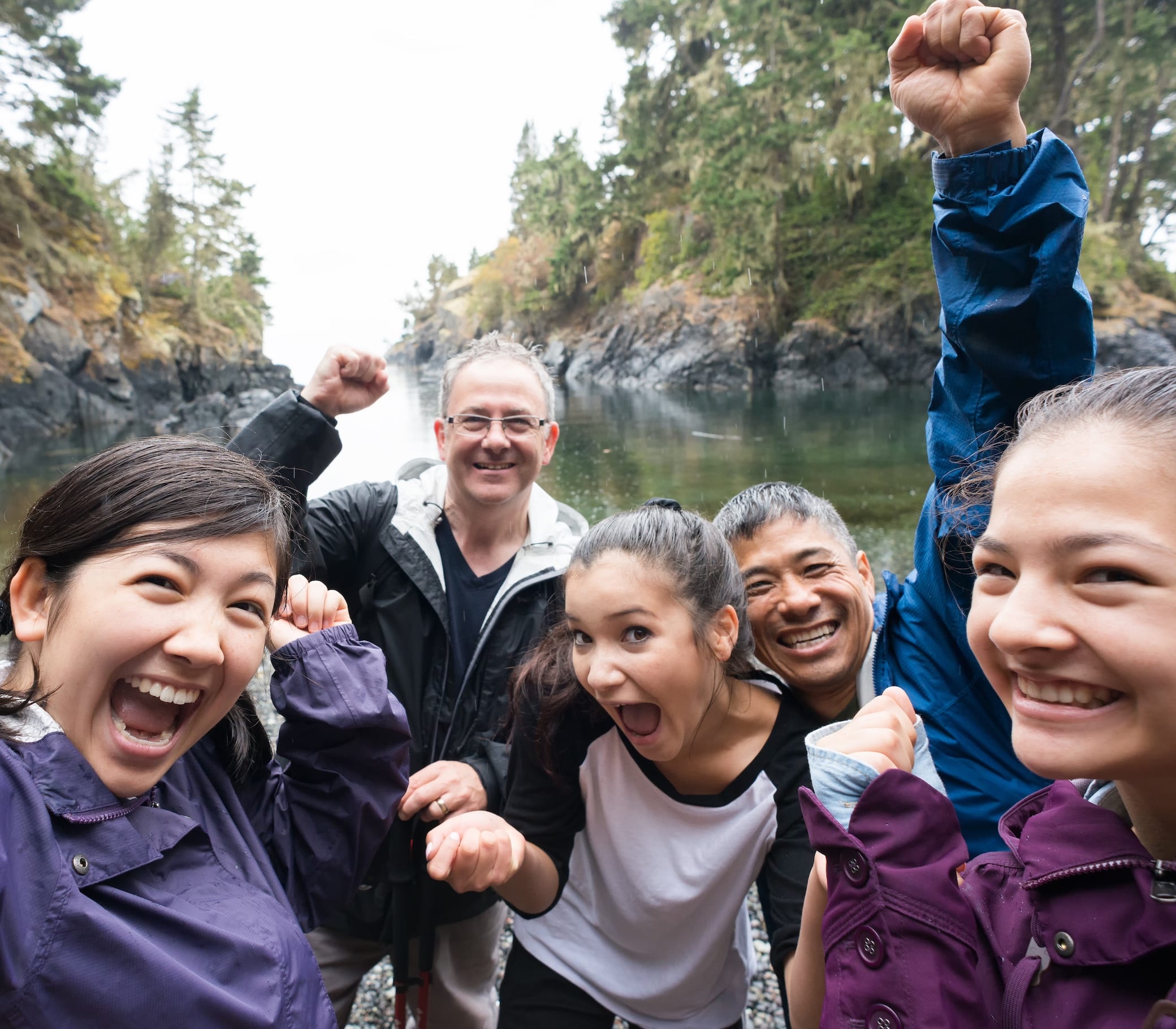 Attractions
Things to see & Do Near Phuket