Christ the Redeemer Adventure Tours
Christ the Redeemer, known as Cristo Redentor in Portuguese, is a large art deco-style statue of Jesus Christ in Rio de Janeiro, Brazil. The statue stands 38 meters (125 feet) tall and is located at the peak of the 710-meter (2330-foot) Corcovado Mountain in the Tijuca Forest National Park, overlooking the city.
As well as being a potent symbol of Christianity, the statue has become an icon of the city, its open arms seen by many as a testament to the warmth of the Brazilian people.
The idea for erecting a large statue atop Corcovado had been around since the mid-1850s, when Catholic priest Pedro Maria Boss requested financing from Princess Isabel to build a large religious monument. Princess Isabel did not think much of the idea, which was completely dismissed in 1889, when Brazil became a Republic, with laws mandating the separation of church and state.
The second proposal for a large landmark statue on the mountain was made in 1921 by the Archdiocese of Rio de Janeiro. The archdiocese organised an event called Monument Week to attract donations, which came mostly from Brazilian Catholics. The designs considered for the "Statue of the Christ" included a representation of the Christian cross, a statue of Jesus with a globe in his hands, and a pedestal symbolizing the world. Eventually the statue of Christ the Redeemer with open arms was chosen.
Local engineer Heitor da Silva Costa was chosen to oversee the construction of the new monument, to be designed by French-Polish architect Paul Landowsky. A group of engineers and technicians studied Landowsky's submissions and the decision was made to build the structure out of reinforced concrete. Costa and Landowsky decided to make the outer layers of the statue out of soapstone, because of its malleability and good resistance to extreme weather. The Corcovado Rack Railway proved essential to the building effort, as it was the only way to get the large pieces of the statue to the top of the mountain.
In October 2006, on the occasion of the statue's 75th anniversary, Archbishop of Rio Cardinal Eusebio Oscar Scheid consecrated a chapel under the statue. This allows Catholics to hold baptisms and weddings there. Foreign Catholics may be wed at the site if they have the proper paperwork sent there by their home diocese.
The statue can be accessed by road or by the Corcovado Rack Railway. Until recently, the statue could only be reached from the train terminal via a large 222-step stairway, a huge hurdle for handicapped or elderly visitors. However, in 2002, the monument went through a large renovation process, when 3 panoramic elevators and 4 escalators were installed.
Journeys trips that include Christ the Redeemer:
Information based on http://en.wikipedia.org/wiki/Christ_the_Redeemer_%28statue%29
Customize Your Dream Adventure
We are here to help craft tailor-made adventures for individuals, couples, families, and groups of explorers.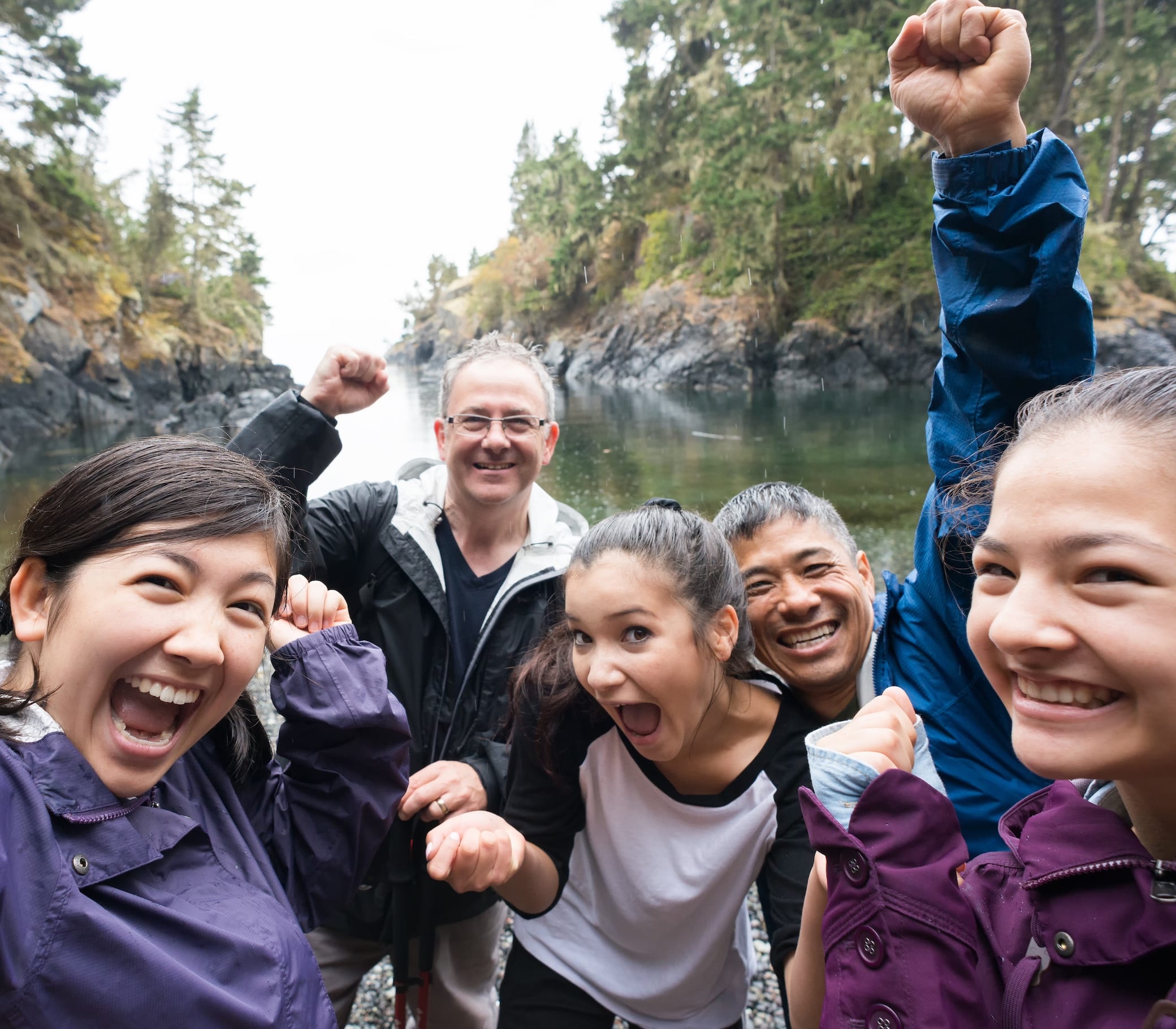 Attractions
Things to See & Do Near Christ the Redeemer