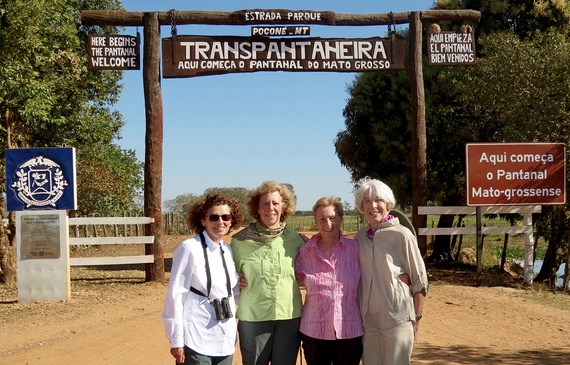 The Bird's Word Blog
Amazon Jungle Tours offer Jaguars and Exotic Wildlife
by The Journeys International Team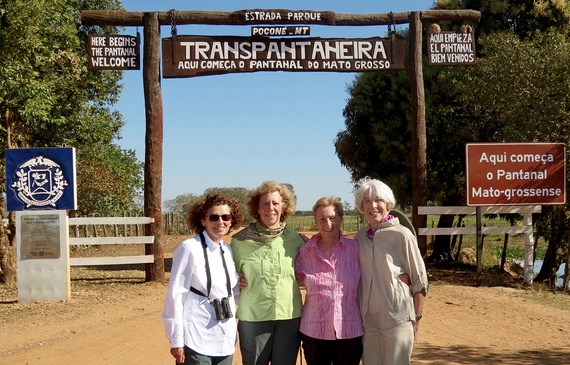 The Amazon. No, we're not talking about the Internet retail giant that somehow co-opted the name of a magical, mystical geographic destination. We're talking Brazil's Amazon and Pantanal with jungle and waterways and wetlands — a destination so steeped in legend that it promises adventure and bucket list experiences to anyone lucky enough to visit.
Imagine glimpsing wildlife you have likely never seen before, colorful birds, strange insects, and hearing wondrous sounds in the night floating across black, sometimes swirling waters. You can do all of these things and more on Amazon jungle tours with Journeys International.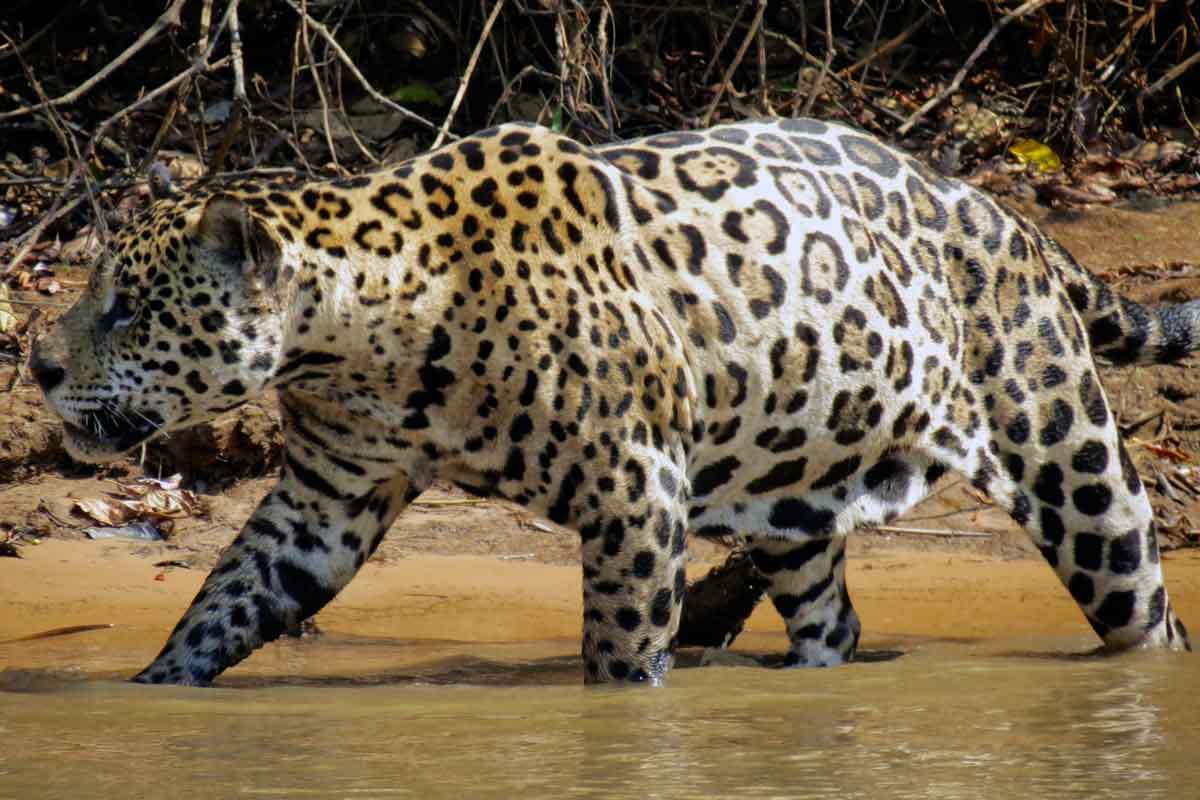 This post originally appeared on HI Travel Tales, a travel blog for people interested in adventurous, insider, curious, peek-around-the-corners travel. 
Marilyn Heckmyer, 74, selected a customized "Wildlife Wonders of Brazil" tour with three of her friends in 2016. HI Travel Tales had the opportunity to speak with Marilyn, a retired teacher and librarian, about her adventure with Journeys. Marilyn, who honestly could not tell us just how many countries she has been too, has been traveling every year since college. (She did note she's been to every country in South America and Europe, as well as many others scattered around the globe, including Vietnam, Sri Lanka, Rwanda, Indonesia and Uganda.)
Below, Marilyn, who lives in Chicago with her husband, shares some of her insights and travel tips about the Amazon and Pantanal, as well as about travel in general.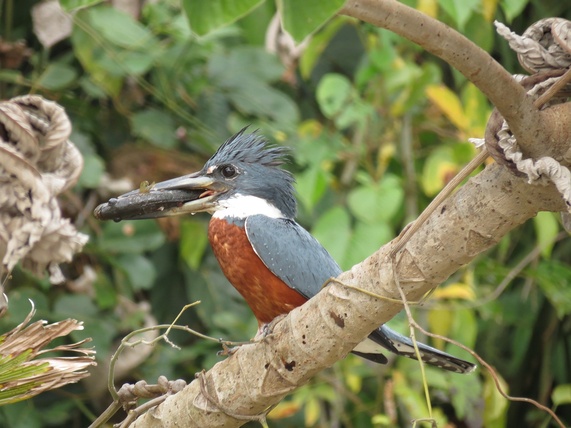 An Amazonian bird prepares for a fish dinner. (Photo by Marilyn Heckmyer)
TRAVEL PREP AND MORE FOR AMAZON AND PANTANAL
HITT: What inspired you to go to the Amazon?
Marilyn: I have been traveling with a group of women for years now, and we were running out of places to go so we began looking at new trips Journeys was offering and this one stood out. Nature is very appealing to us, and the lure of seeing jaguars was what inspired us to go on this particular adventure.
HITT: What day or experience seems to become the story you tell most often about this adventure?
Marilyn: There are so many. Certainly seeing a jaguar for the first time tops the list. We were out in these small boats and saw a jaguar walking along the shore. He would walk along the shore for a while, then get in the water and swim. I never knew jaguars could swim. And then he would get out and walk some more. This went on for nearly two hours. Near the end, he leapt out of the water and grabbed a caiman by the neck and killed it. Our guide told us it is very rare to see a jaguar actually hunting and making a kill.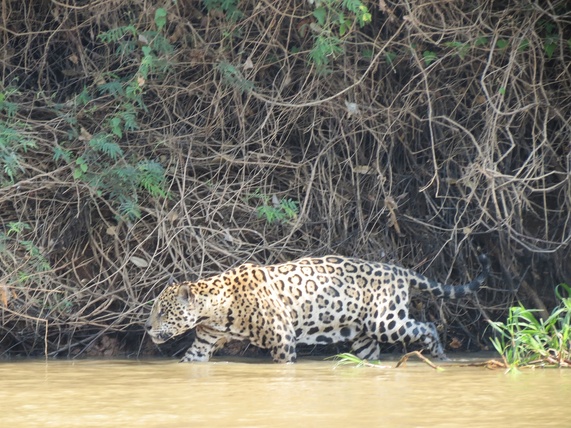 Another story took place in Brasilia. Our guide's father was one of the architects for the famous main cathedral in the city. What made the greatest impression on me was seeing the Cathedral of Brasilia in person — especially since it was the same cathedral I had shown students pictures of in a textbook when I was teaching!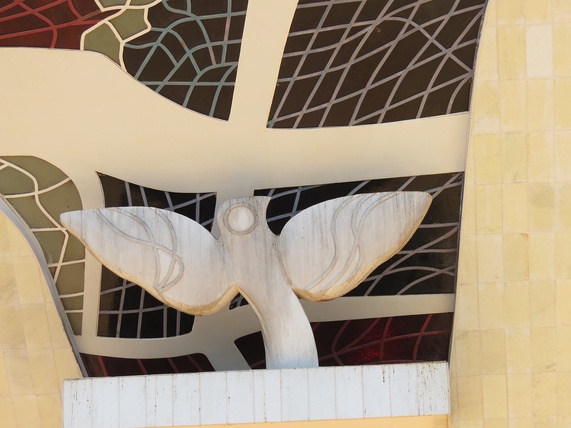 And I loved staying at the Araras Eco Lodge. The food is terrific and the people who own and run the lodge are so wonderful. You feel like family almost immediately.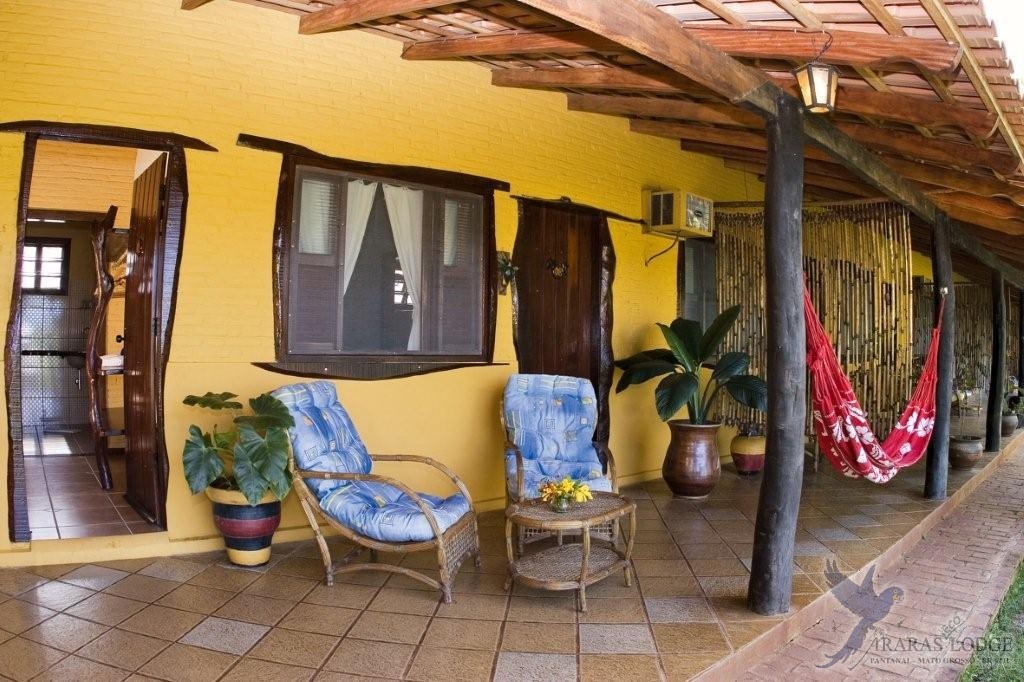 A welcoming atmosphere at Araras Eco Lodge. 
HITT: What was your favorite food?
Marilyn: In Brasilia, there are a lot of very good restaurants, and I enjoyed the variety. On the boats, they try hard, and the food is good, but it is basic – rice and beans. It doesn't matter to me because I am traveling for the experience, not the food. One food item did really stand out to me though as delicious – the Cuba Libre drink with rum and muddled mint at the bottom.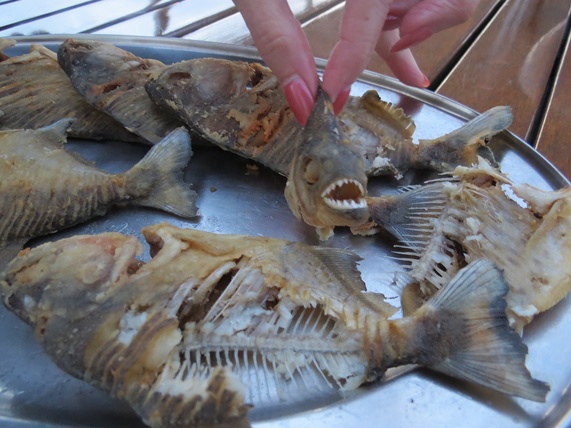 HITT: What advice would you give others traveling to the Amazon and Pantanal?
Marilyn: Definitely pack very lightweight, long sleeve shirts and long pants. It is not an area where you wear shorts. And be sure to pack along a lightweight rain jacket – it will rain on your trip at some point. Also, people should not be disappointed if they do not see a lot of animals. The jungle is so thick and while there is a lot of opportunity for wildlife viewing, the animals are not operating on a tourist-viewing schedule. We got very lucky on our trip.
Also, it is important to realize adventures like this in the Amazon are in nature. It can be hot, and wet, and the walking is not easy. We went during the Zika scare and packed so much DEET I could have gone into the DEET business, although we didn't see a mosquito until we entered the Pantanal.
Read more from Marilyn—including travel tips and insights from a veteran traveler—on the HI Travel Tales website. 
---
Journeys International offers a fantastic adventure into this Brazilian region with Wildlife Wonders of Brazil, a 14-day tour that is the most exotic and enticing, offering maximum opportunities to view wildlife of all shapes and sizes. Want to learn more? Let us know and we'll be in touch to answer all of your questions.
Help Me Plan My Brazil Adventure
---
About the Author, HI Travel Tales
Two lifetimes of globetrotting across several continents and dozens of countries fueled the love of people, places and cultural explorations for travel journalists Therese Iknoian and Michael Hodgson. Their blog, HI Travel Tales, was launched in 2014 to share their experiences and discoveries, not only as a married couple but also as solo travelers. They love collaborating with other travelers to communicate their stories, too, and have a growing slate of contributors, including many now from the Journeys International family.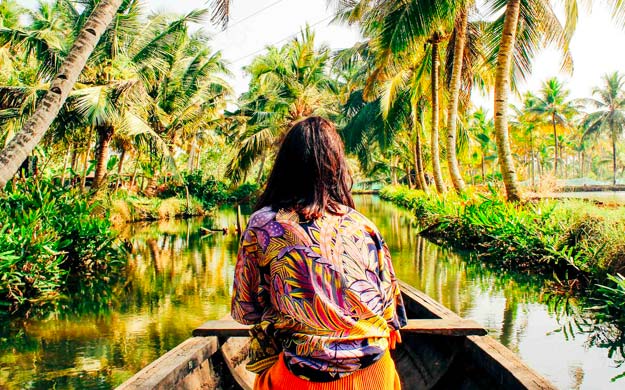 Design an adventure with Journeys International!
With over 40 years of experience, we create experiences that match your goals.
Start Planning
Travel Inspiration Delivered