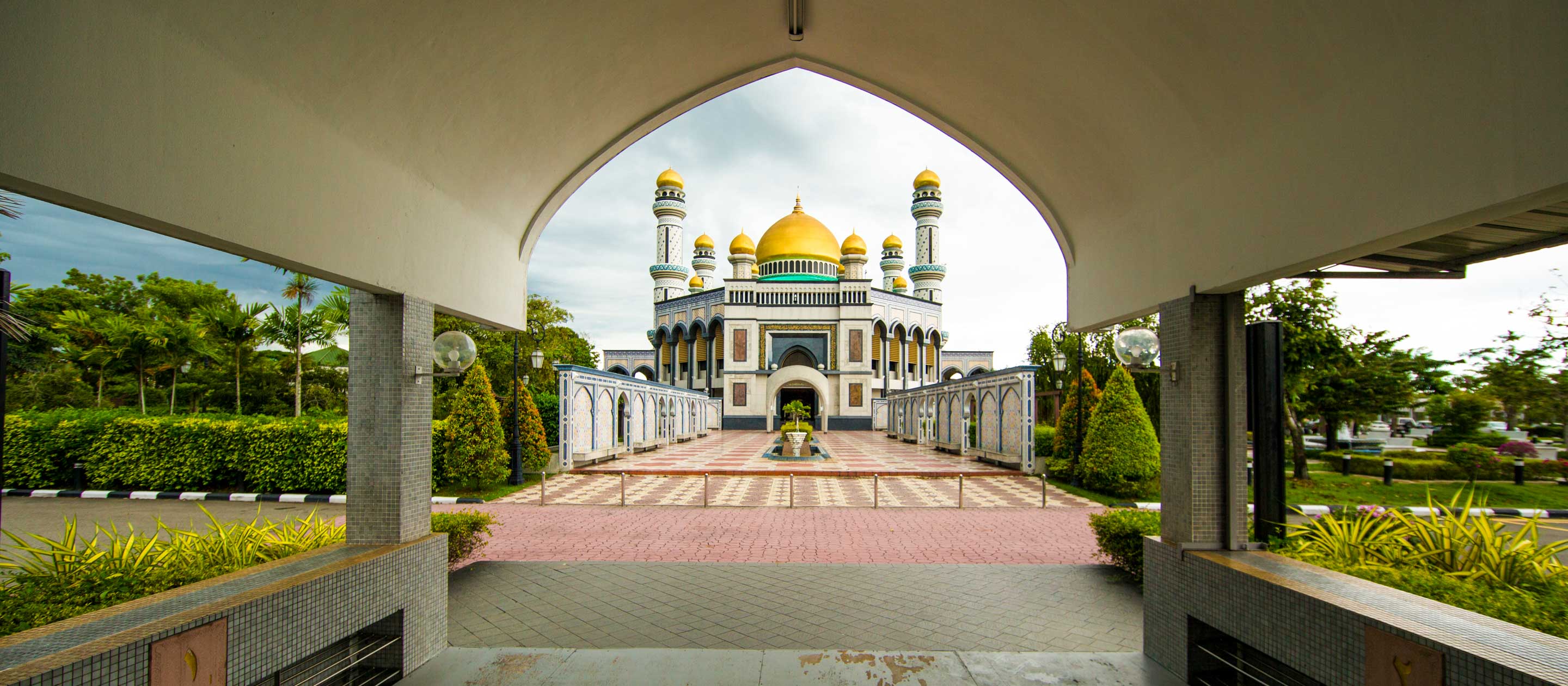 From Kota Kinabalu fly to Brunei.  Spend the day touring Bandar Seri Begawan, Brunei's capital, and discovering Brunei's history, heritage, religion, and culture. The day's tour includes a photo stop outside the Royal Palace, called Istana Nurul Iman, or Palace of Light, which is the biggest residential palace in the world. Later, you will visit the magnificent Jame 'Asr Hassanal Bolkiah Mosque before you depart on a boat ride through the famous Water Village. Generally recognized as the world's largest water village, Kampong Ayer extends out over the Brunei River from both banks, and is home to around 30,000 people. Even four centuries ago, the size and complexity of Kampong Ayer greatly impressed the Magellan expedition, which received a stately welcome upon entering Brunei Bay in 1521. It was known to early Europeans as the "Venice of the East," and is complete with schools, clinics, a police station, shops, and mosques. Although most of the houses on stilts are now furnished with every modern amenity, they are traditionally colorful and lively. Next, you will explore the Brunei Museum and learn about the birth of Brunei as you view a natural history collection, a Borneo ethnographic display, and important works of pottery, glassware, and textiles. After your tour, you will be transferred back to the hotel where you can enjoy the rest of the day at leisure.
What to Expect
Duration
3 days
1 full day of touring
Activity Level
Match the trip's intensity to your ability and motivation.
Gentle
Easy walking, with opportunities for low-key physical activity.
Active
Energetic exploration with optional day hikes, leisurely cycling, or light canoeing.
Vigorous
Day-long active excursions and options for demanding activity in varied environments.
Challenging
Strenuous hiking or other intense activity that may be at high altitude or over rough terrain.
Demanding
Multi-day trekking and other activities requiring endurance or strength. Steep trails. No technical expertise necessary.