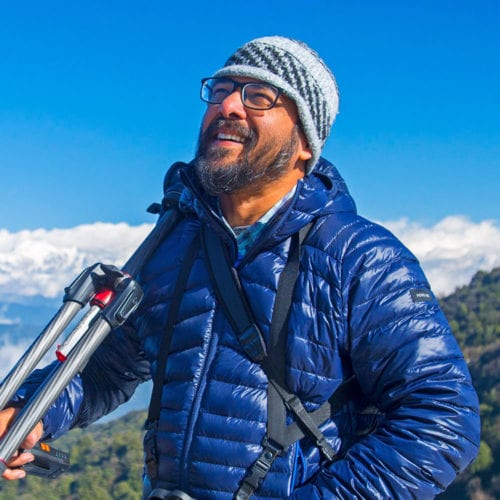 Avijit Sarkhel (or "Avi") has been guiding wildlife tours in India for many years. He is from Kolkata (Calcutta), but now lives in New Delhi. Avi considers himself "a naturalist by choice": he has weaved his great love for nature into a satisfying career after earning degrees in economics, travel and tourism management, and ornithology. He is a widely knowledgeable and passionate birder, naturalist, and guide with more than 20 years' experience. Between his extensive travels throughout all of the provinces and his enthusiasm for birds and other wildlife, Avi is one of the most insightful and qualified naturalist guides in the country. While leading South India's first birding tours, he personally uncovered the route that most other tours use today. His expertise ranges from the general (tuned into all of India) to the local (well-versed about each of the places we visit, down to the specific rare birds, tigers, and other animals, that are to be spotted in each place).
Our experience with Avi is not only that he is an expert guide, but also that he is an avid and inquisitive learner. He even joined Will on another trip of ours to Bhutan for the sake of his own learning and curiosity—not only about other landscapes, but also to see how other Journeys trips run. He is just as eager to teach and share as he is to learn. Avi is also a keen photographer too and is well-versed with most photo systems. He is happy to share this knowledge with others.
Avi believes in equal opportunity and fair trade and does not tolerate animal abuse. He is concerned about the well being of his travelers, enjoys having a good laugh and is always ready to address concerns while on tour.