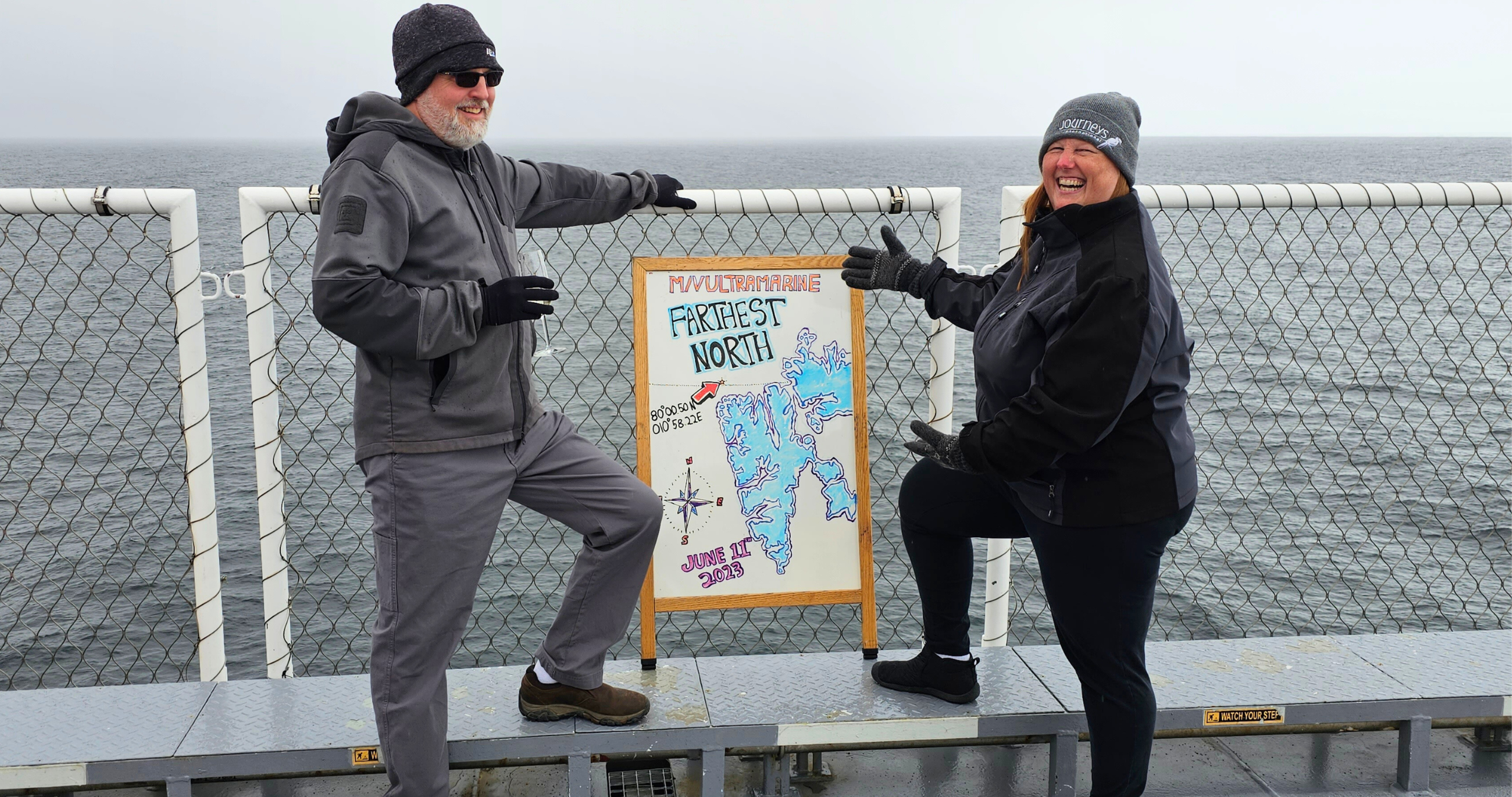 The Bird's Word Blog
Surprising Takeaways from an Arctic Adventure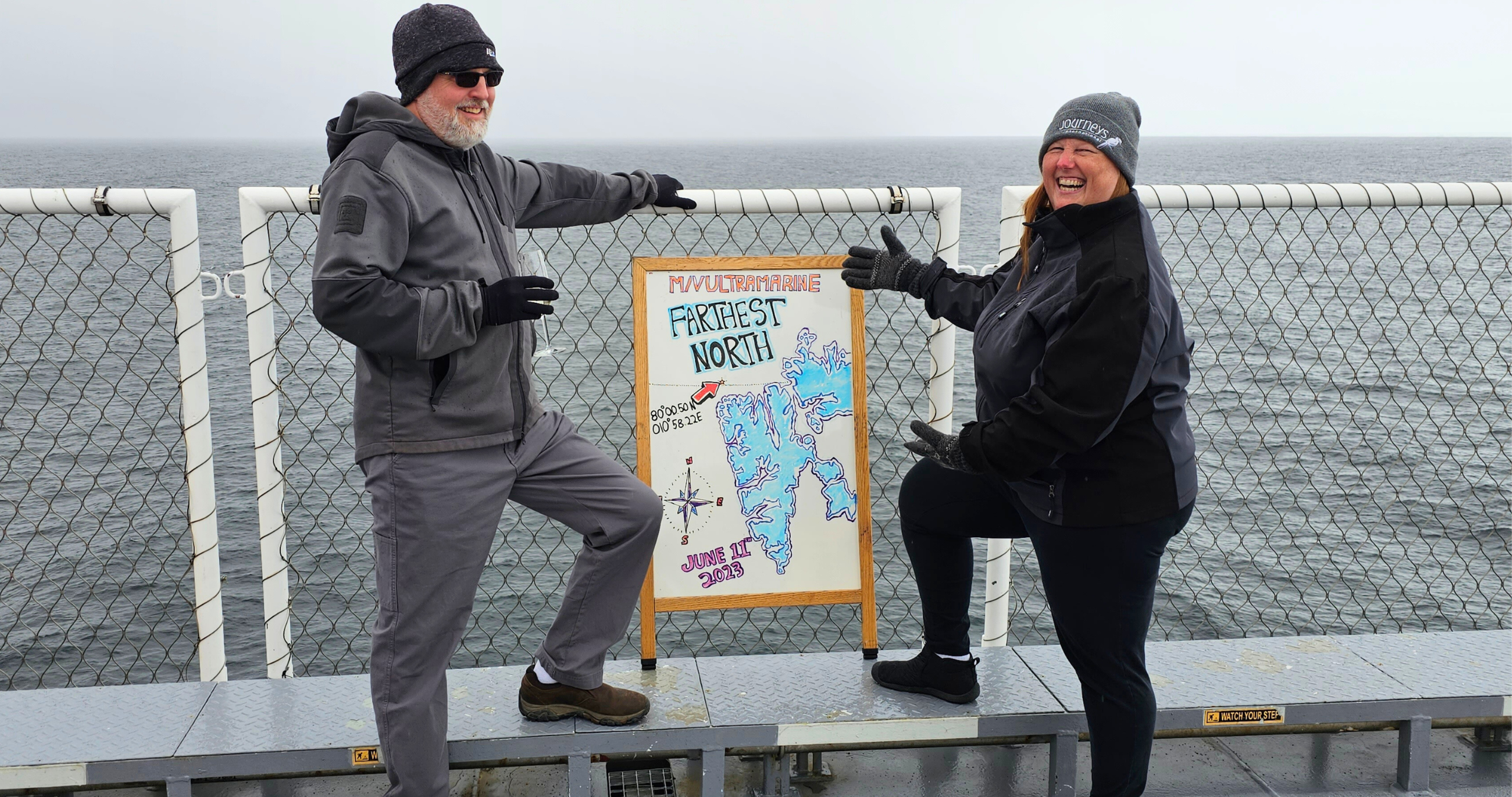 Not many people have had the privilege to embark on both an Antarctic and Arctic expedition in a single lifetime. I'm grateful to say that as an Adventure Specialist at Journeys International, I've recently had the unique opportunity to explore both polar regions. I found myself pleasantly surprised by what I discovered when I later reflected upon and compared the two adventures.
The expedition in Antarctica was an amazing experience. After encountering the dramatic landscapes, beautiful blue ice, an array of various penguins, and other wildlife sightings, I didn't expect a trip exploring the Arctic to come close to matching the wonder and awe experienced on that first polar expedition. I went into the Svalbard, Spitsbergen trip with somewhat low expectations regarding what kind of wildlife we might see in this region of the world. I was pleasantly surprised to find that I was wrong in my assumptions. I am happy to report that my Arctic adventure thoroughly exceeded my expectations, and I would gladly recommend the trip to hearty explorers in the future.
Outstanding Wildlife Viewing in the Arctic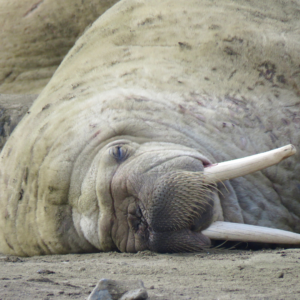 I couldn't believe the array of creatures we saw while exploring aboard the Ultramarine luxury ship. On the first day out on the zodiacs, we caught a glimpse of puffins roosting on a nearby cliff. I was thrilled to see my first puffin, and from there the trip continued to deliver fantastic sightings. Over 10 days, we saw six polar bears, including a mother and her cub feasting on a walrus. A juvenile bear was quite the entertainer on the ice, throwing a stick in the air and trying to catch it as passengers on the ship looked on in delight. Much to our amusement, the bear repeatedly threw its stick in the water to fetch it. We enjoyed watching the playful bear and it provided passengers with some fantastic photo opportunities.
At times there were rough seas and windy conditions but the expedition leader and captain did a fantastic job of directing us to other locations to get out of the inclement weather and into better viewing conditions. From those locations (mostly eastern Svalbard) we were able to spot an arctic fox, a pod of walruses, herds of reindeer, and three types of whales (beluga, minke, and the gigantic blue whale). For the bird-lovers, we came across several species of seabirds like the little auk and the snow bunting. Seals were spotted as well. The only creature we missed was the elusive narwhal, also known as the "unicorn of the sea".
Join an Arctic Expedition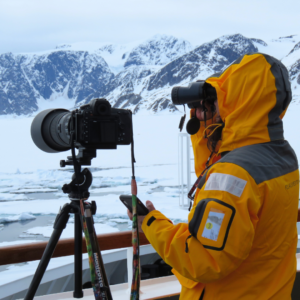 Without hesitation, I can now easily say that the Arctic is just as special as Antarctica. The experiences on each trip are different, but the Arctic does offer particularly spectacular wildlife viewing, dramatic landscapes, and the opportunity to feel as the original explorers did exploring the icy waters and tundra. I would highly recommend a voyage to Spitsbergen (10/10)  if you haven't put it on your bucket list. It's well worth your time!
Journeys International is offering a special Rare Spitsbergen Explorer Trip led by climate expert and policy advocate Dr. Mike Shriberg for our July 2024 summer departure. Space is limited, so I encourage travelers to contact us soon if you're interested.
About Journeys International
Journeys is an eco-friendly and culturally immersive outbound adventure tour operator and travel consulting company with 45+ years of travel industry experience and a growing network of trusted local tour guides around the world. We specialize in authentic, immersive, and experiential travel and learning for single travelers, couples, families, and small groups. Travelers know Journeys for its commitment to core values, respect for natural spaces, and the ability to facilitate worldwide trips that nurture human and cross-cultural connections. Let our expert Adventure Specialists book you on one of our scheduled Rare Journeys or arrange custom travel plans for you to #adventuredeeper into the world! Explore www.journeysinternational.com or call 800-255-8735 for more information.
Travel Inspiration Delivered