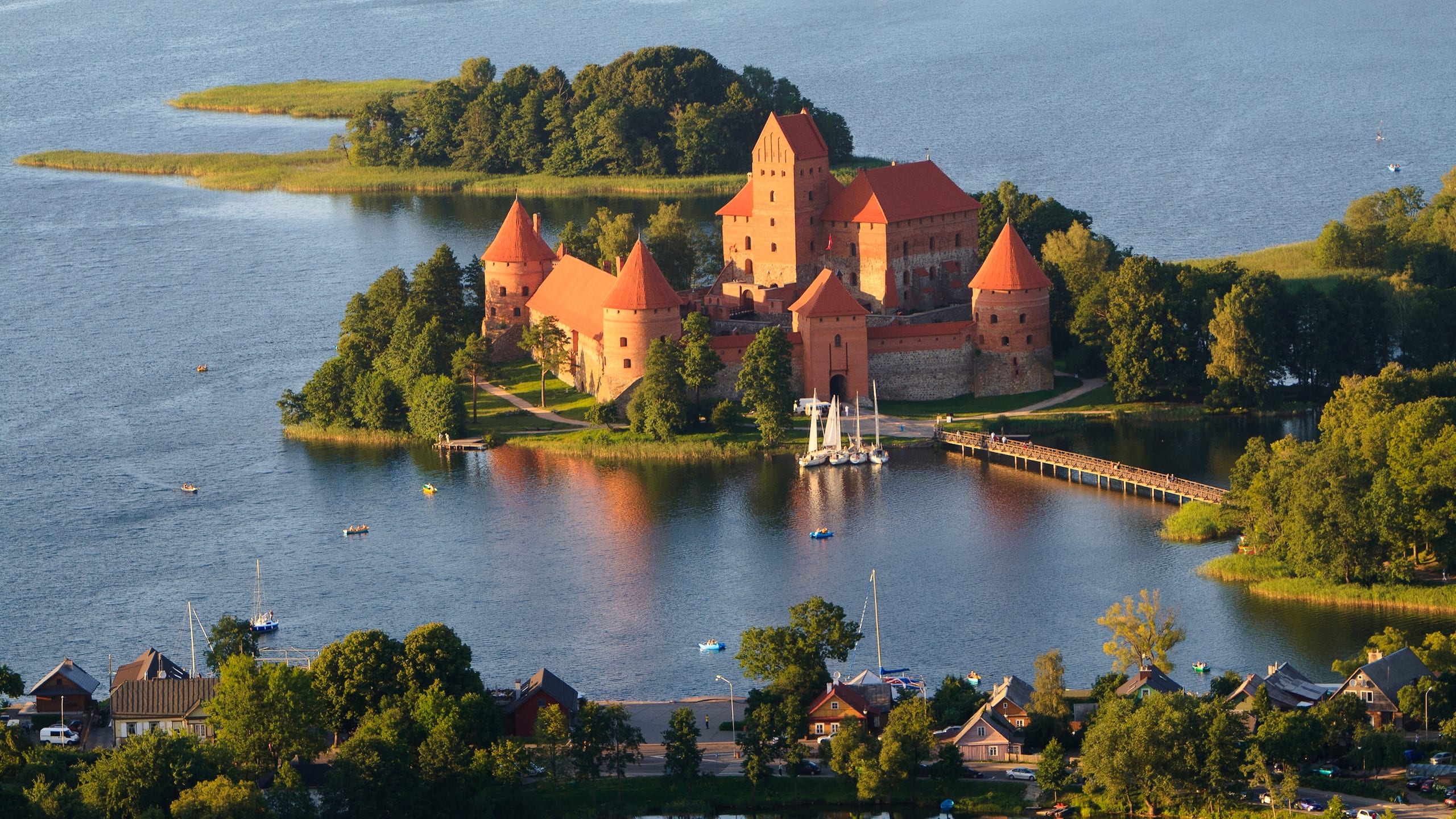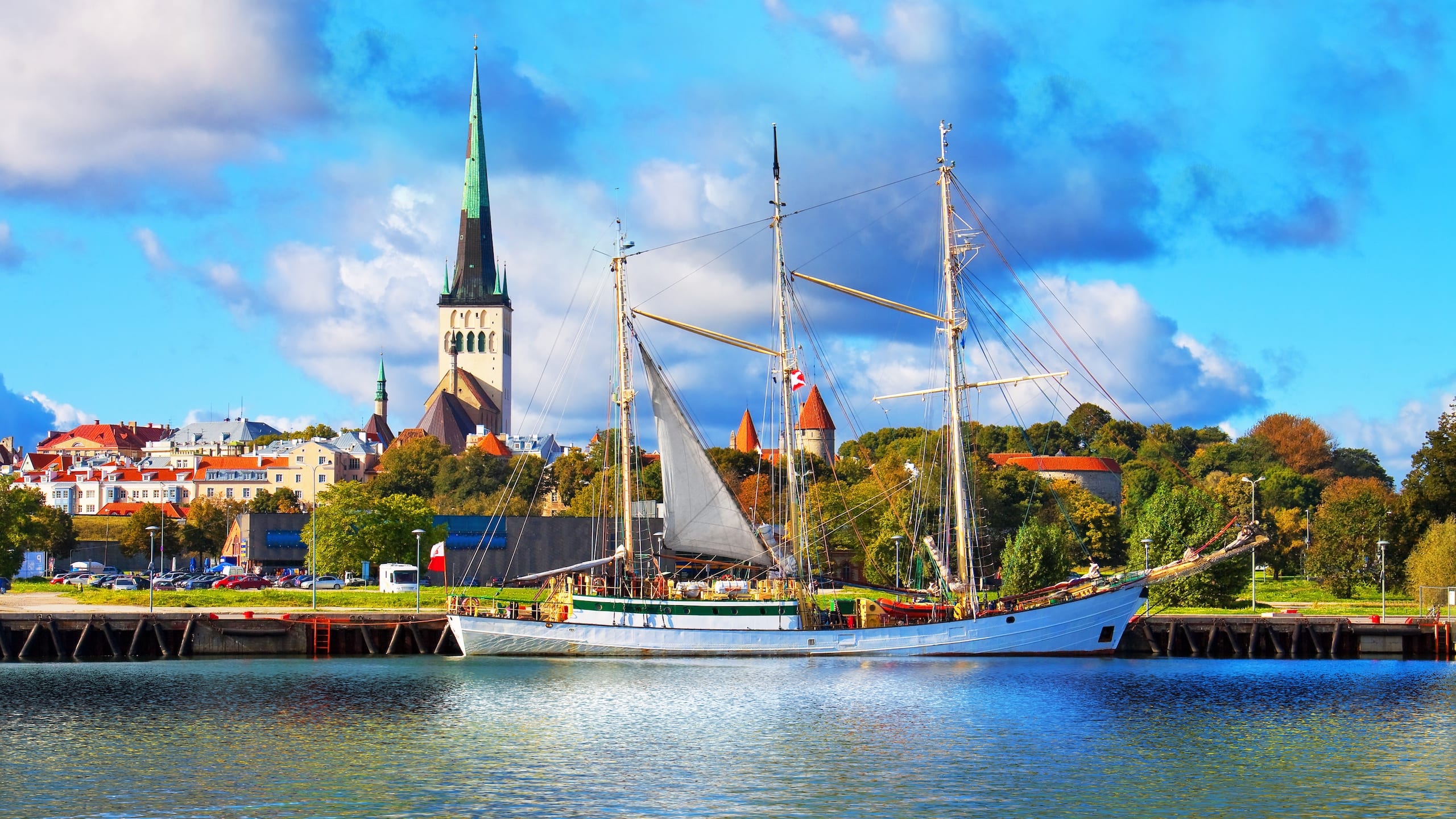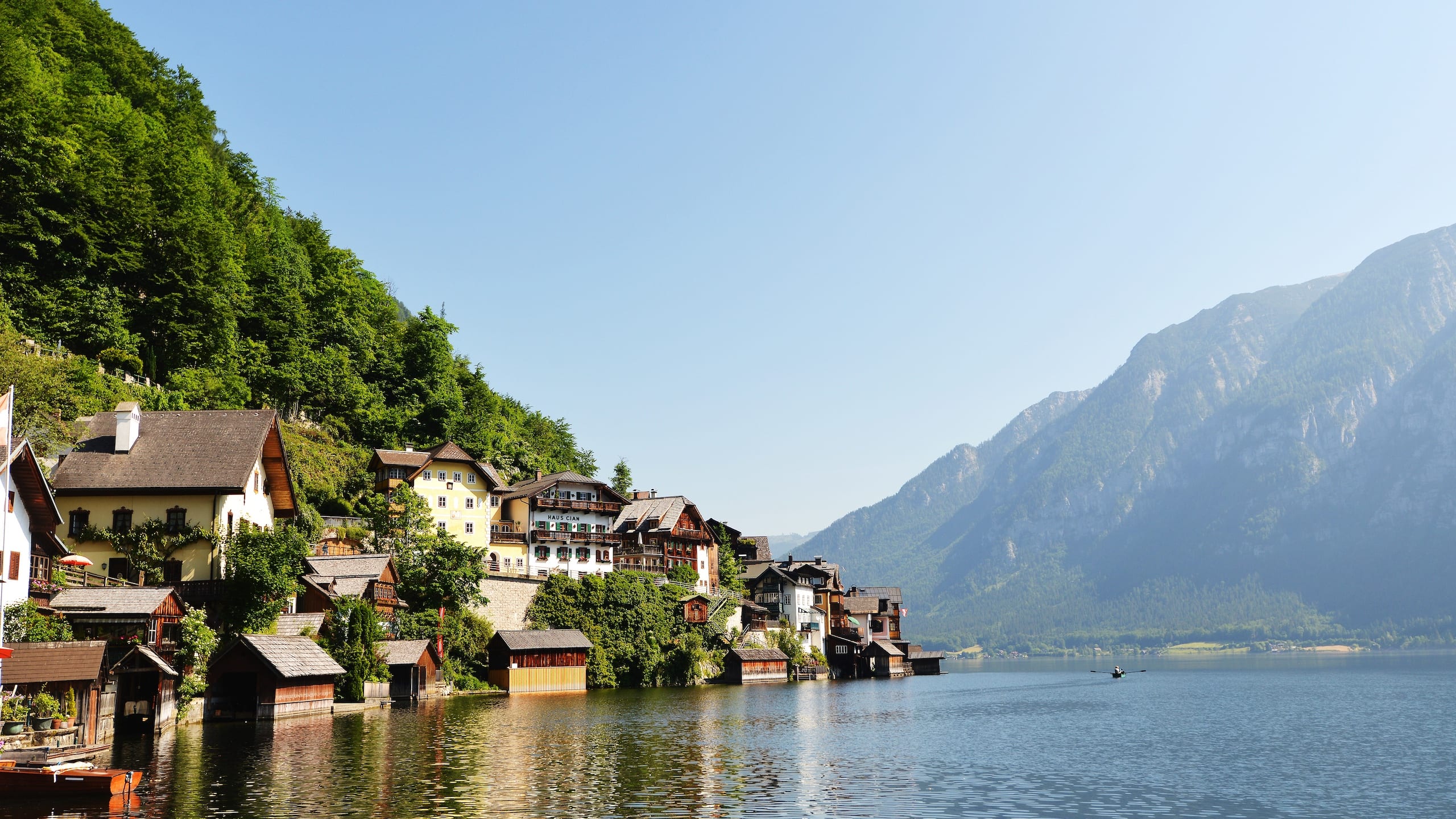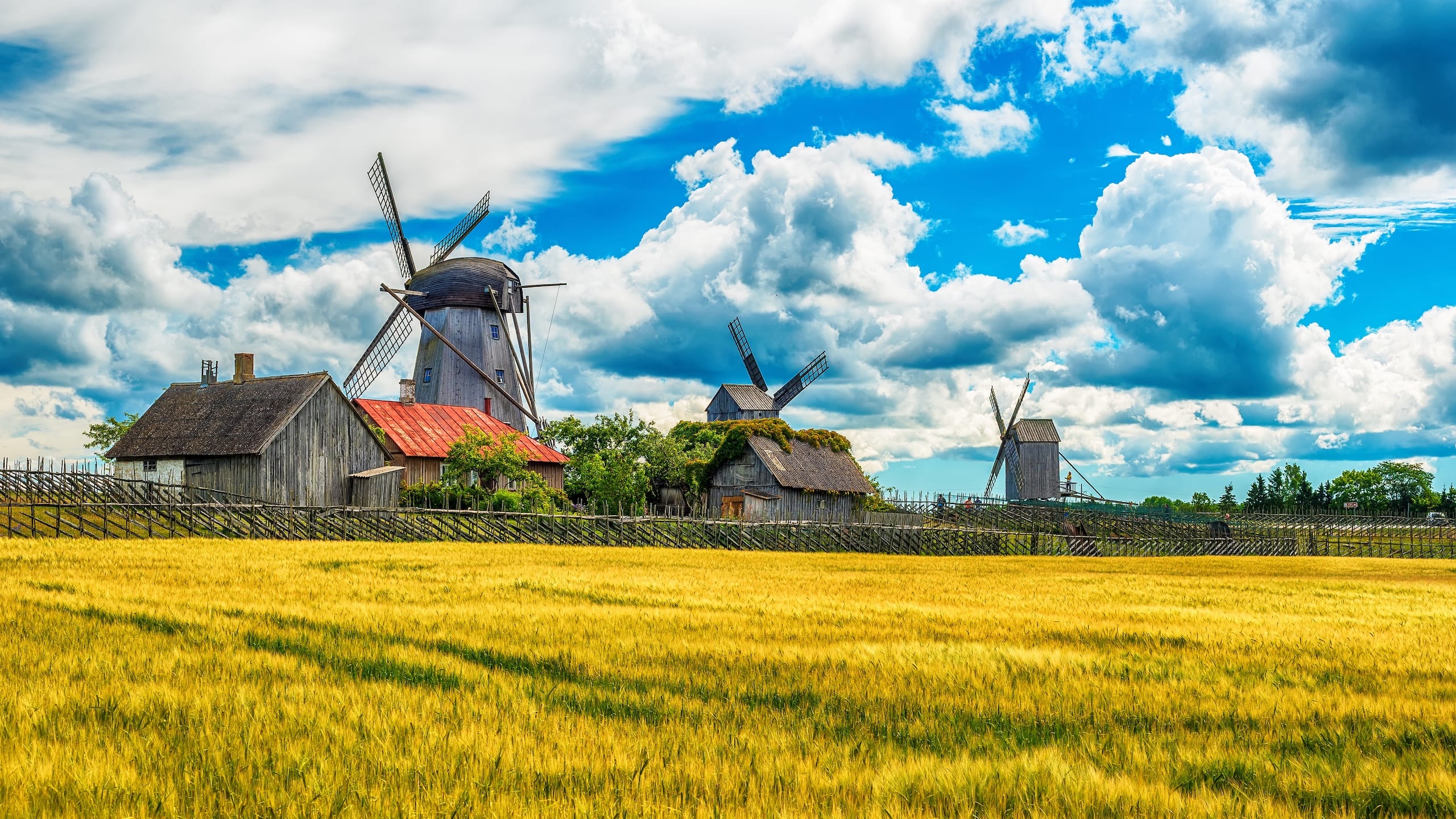 Baltics from Castles to Coast
Exploring Estonia, Latvia, and Lithuania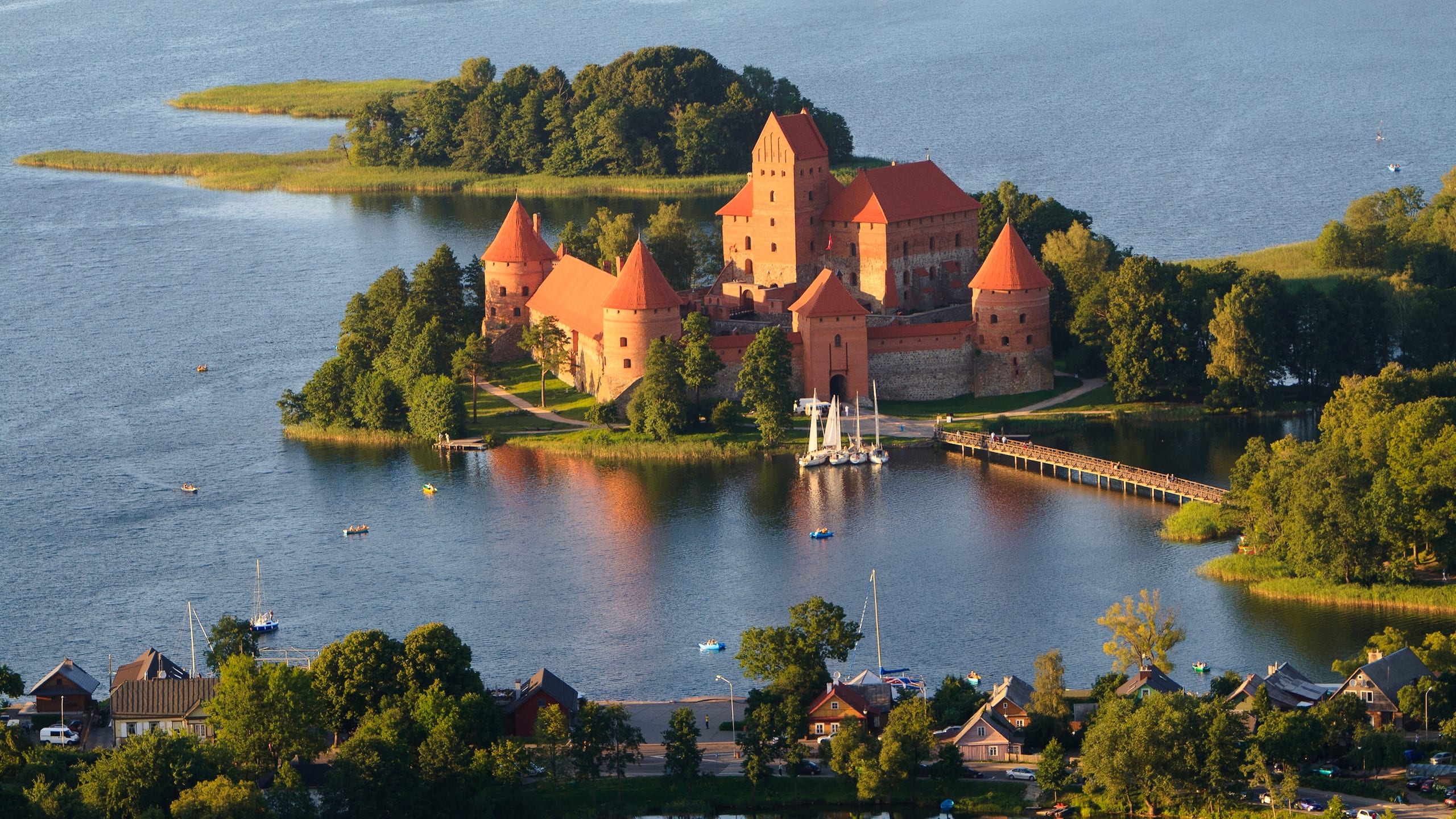 Destination
Estonia, Latvia, Lithuania
This exciting journey takes you through the Northern European countries known as the Baltic states: Estonia, Latvia, and Lithuania. Bounded on the East by the Baltic sea, this beautiful region contains more than 7,000 lakes, peat bogs, and swamps, as well as a network of rivers, particularly the Neman and Dvina, which empty into the Baltic Sea. You'll explore these three countries by car and on foot, take in the Baroque and Gothic architecture, stroll through charming villages, learn to cook local cuisine, learn about culture through museums and interactions with local people, board ferries to ride through lagoons and on the Baltic Sea, wander through markets, and see some of the most exquisite medieval castles to be found in Europe. The itinerary can be fully customized to include more or less of what interests you, so tell us what intrigues you most about this charming and lesser-visited region of Europe.
Great For
Aquatic scenery & wildlife
Historic architecture
Local culture
We had a great time throughout the trip. Our local guides were friendly, accommodating, and widely knowledgeable; the hotels superior for service, furnishings and central location; and all pick-ups, drop-offs, and transfers were timely done. Thanks for your expert guidance in providing another memorable vacation. Bob O.
A
Day 1
Arrive Vilnius, Lithuania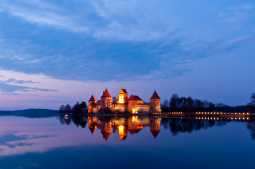 On arrival in Vilnius, the capital of Lithuania, you'll be met and transferred to your hotel in Trakai. This historic town not far from Vilnius was built and preserved by different people of various ethnicities including Karaims, Tatars, Lithuanians, Russians, Jews, and Poles. Trakai is surrounded by many lakes and contains a number of cultural and historical monuments. The evening will be free for you to explore and enjoy a traditional dinner at the hotel, overlooking the castle.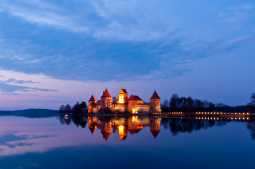 Lodging
Apvalaus Stalo Klubas or Margis or similar
B
Day 2
Vilnius City Tour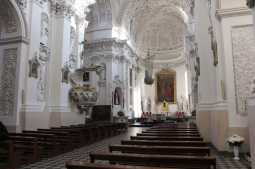 Vilnius is the largest city in Lithuania and the second-largest city in the Baltic states. The city is especially known for its Old Town architecture and UNESCO World Heritage Sites. There are many historical buildings built over many centuries in different architectural styles such as Baroque, Gothic, Renaissance, etc. Before World War II, Vilnius was one of the largest Jewish centers in Europe, making it the "Jerusalem of Lithuania."
After breakfast at the hotel, you'll head out to the city on a two-and-a-half-hour walking and driving tour of the city, beginning with a visit to the Hill of Three Crosses from where you'll have excellent panoramic views over the Old Town. Next, drive to St. Peter and Paul Church, considered one of the most decorated churches of the Baroque period with more than 2,000 sculptures and murals. Continue on with a short drive around the new city center and see the barricades near the Parliament where the non-violent struggle against the Soviet rule took place in 1991. Your walking tour begins at St. Anne Church, the jewel of Flamboyant Gothic architecture, followed by the Castle complex that includes the two castles, the Cathedral, and its Square, the 17th century Chapel of St. Kazimir, and the Bell Tower. Along the way, learn about the timeline of  Lithuanian history and its periods – from proud rulers to silent captives and back to independence. Continue walking along the medieval Castle Street towards the Presidential Palace and the Old University compound where the story of the struggle between Reformation and Catholicism, the Jesuits and Calvinists are revealed with a magnificent Renaissance background. Pass the old Jewish Quarter with its memories of greatness and distress. Come to know the local Jewish folklore characters that once lived here, including sages and street dwellers that are still mentioned frequently as examples. From the ghetto, you'll emerge to the old Town Hall Square where witches were burned as late as the 18th century and admire the 17th century St. Kazimir Church and its crown. The walk then takes you up the Great Street towards the Gate of Dawn. Along the way, stop at the "Triangle of Tolerance" which has a display on the heritage of art and culture of the Litvaks (Lithuanian Jews.) Pay a short visit to the mummified remains of the three Eastern Orthodox Saints in the Church of the Holy Spirit followed by the Holiest Mother of Mercy at the Gate of Dawn Chapel, a prime pilgrimage site for thousands of devout Catholics that believe the picture possesses miraculous powers. You'll then pass under the chapel through the gate and walk around the Old Town Wall towards the Bastia Artillery Bastion from where there are beautiful views of the rooftops and belfries. Your walk continues to the Artists Quarter of Uzupis, which means, "Beyond the River". This run-down place was emptied of its Jewish population during WWII and subsequently inhabited by former convicts. It had a terrible reputation until in the 1990's when some artists moved there and throughout the years, this creative community grew. In 1997, they decided to declare its independence from the world and today, it is a thriving cultural hub with galleries, bars, restaurants, and boutiques. Take a stroll through the main street and stop for lunch at a restaurant recommended by your guide. Alternatively, dine at "Sweet Root" Restaurant, considered one of the best in Lithuania, but comes with a hefty price tag at 50 Euros more per person plus 30+ Euros for wine.
In the afternoon, your walking tour continues with a visit to the University compound to explore its 13 courtyards from different eras and a library of ancient books. If you like, you can instead visit the Samuel Bak Center at the Jewish Museum where works by this world-famous artists are on display.
You'll have some free time this afternoon to explore on your own. If you're up to it, there are plenty of alternative activities you can participate in for an additional cost, including:
Uzupis Art Incubator – a walk through a maze of small passageways in the neighborhood to see the artist at work, sculptures in open-air workshops, and the Galera gallery. If possible, the local artist will invite you to his or her studio where the atmosphere of free-thinking and creative Vilnius lives.
Gastronomy Walk – Stroll along the Old town streets, checking cafes and bars, enjoying a beer with a traditional snack or a strudel with coffee. Taste the local craft beer, hand made chocolate, Lithuanian hard cheese, and wander the Central Market with its many tasting options, ethnic fast food stops and more.
Multipart "Sutartines" singing class – a form of polyphonic music performed by female singers – perfect for those interested in experiencing a deeper dimension of Lithuanian soul. Led by Laurita, known as Promociu Giesmes onstage (the songs of the Foremothers), you'll have a chance to learn the simple captivating way of "weaving a sung pattern" just like a traditional woven belt (some say in the past the belts were made to script song patterns).
Gong and Singing Bowl meditation – takes place at a cozy meditation studio in the artist quarter. You will relax to the waves of sound while your well-known instructor and sound healer talks you through the meditation process. This is a two-hour activity.
Renaissance Ceramics Workshop – at the Vilnius Pot-maker guild, a group of artists striving to recreate the medieval methods of pottery, using techniques such as sauerkraut glaze. You will receive a short introduction and a few hours to create your own ceramic bowl. The guild will then take the responsibility to fire it in the kiln, glaze it and send it back to you as a souvenir.
After dinner at a local restaurant of your choice or recommended by your guide, you'll meet back up with the guide at a chosen spot and take the short drive back to Trakai for your overnight. We recommend the 19th century Nobles Cuisine experience at the Lithuanian Ertio Namas Tavern (prices start at 30 Euros per person) or a Lithuanian folk cuisine experience at Senoji Troble with a folk performance.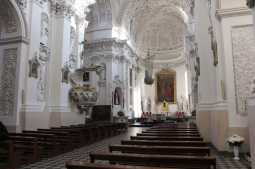 Lodging
Apvalaus Stalo Klubas or Margis or similar
C
Day 3
Trakai, Rumsiskes, & Panemune Castle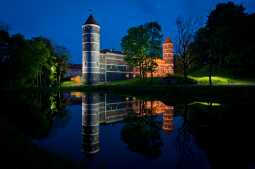 After breakfast, you'll spend some time exploring Trakai, an ancient town that served as a capital for the great dukes of Lithuania. The town is situated on a peninsula between three lakes, offering spectacular views. It's most noted for its island castle, which also houses a rich museum of medieval history. After visiting Trakai Castle and Museum, take a walk through the lakeside streets to a Karaite restaurant. The Karaites are an ethnic minority of Semitic origin that settled here in the 14th century. Your guide will provide you with dining options, or you can take part in a cooking class (extra cost) at Senoji Kibinine where you'll learn how to make traditional kibin meat pastries. (This fun attraction is limited and not guaranteed.)
Immediately following lunch, you'll make the short drive to the Rumiskes open-air museum, one of the largest ethnographic museums in Europe. You'll explore the heritage of Lithuanian rural life from its vast collection of 18-19th-century buildings where the people once lived. The homes, which contain household items such as furniture, utensils, and home decorations, represent the main ethnic groups of Lithuania including the Aukstaitija, Samogitia, Dxukija, and Suvalkya. If you like, after the one hour tour (additional cost), you can take part in break making at a sourdough workshop (2 hours) or discover the local medicinal herbs with a herbalist.
From Rumiskes, continue on to Kaunas (time permitting), to visit the precious Pazaislis Monastery, the largest monastery complex in Lithuania and one of the finest examples of Italian Baroque architecture styles in the country. This UNESCO World Heritage Site was founded in the 17th century by the Grand Duchy of Lithuania for the Order of the Camaldolese Hermits. The monastery was closed by Russian authorities in 1832 and later converted into an Orthodox Church, a Roman Catholic Church, a psychiatric hospital, and an art gallery. In the 1990's, the complex was returned to the nuns of the Lithuanian convent of St. Casimir.
Afterward, drive about 45 minutes more to your last stop of the day, Panemunes Castle, built on the original hill fort of the Teutonic Knights in the early 17th century. Dinner and overnight will be at the castle.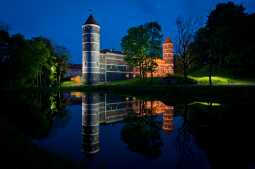 Lodging
Panemunes Castle or similar
D
Day 4
Kaunas & Klaipeda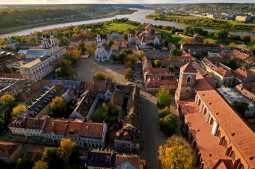 In the morning, drive to Kaunas, the second-largest city in Lithuania, for a guided walking tour (2.5-3 hrs) visiting most of Kaunas' best attractions in the Old Town, which are very close to one another. These include the 15th-century Gothic Perkunas House, Vytautas the Great Church, one of the oldest churches in the city, the Council Square and the monuments, churches, and monasteries situated around it, and the main medieval street with a number of souvenir stalls and galleries. You will learn about the interwar political history in the garden of the Old President's Palace and come to understand the controversies that are still present in the region. After a chance to rest up at the park, your walking tour continues on towards the newer sections of town that were built in the 1930's in Art Nouveau and Bauhaus architectural styles. Take a walk along the longest pedestrian street in Europe, Freedom Alley, and stop at the Kiemas open-air gallery, a courtyard entirely decorated in murals and artwork by the community that lives there. You may even get the chance to chat with some of the friendly inhabitants.
You'll have free time for lunch at one of the dozens of worthy places around Freedom Alley, and your guide can recommend some of the best.
The second half of your Kaunas tour takes you to the M.K. Ciurlionis Museum Gallery where you will learn about the famous painter and musician said to have the ability to see music and hear color. Next, visit the nearby Devil's Museum. Then, go to the Fort Memorial, a former prison and Nazi extermination camp where 40,000 Jews were murdered, followed by a visit to the Chiune Sugihara Museum to learn about the Japanese diplomat that rescued more than 6,000 Jews from the Holocaust by illegally issuing them Japanese visas.
Next, drive about two hours to Klaipeda where you will check in at your hotel. From the hotel, it is a short and pleasant walk through the cobblestone streets of the Old Baltic German port of Memel to the preserved Meridian tall ship. Evening is on your own to explore Old Town. After dinner, we suggest you experience the local nightlife with a drink at the Fat Cat, a pub popular with the locals and sailors.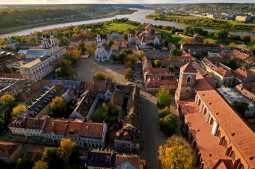 Lodging
National Hotel or similar
E
Day 5
Curonian Spit & Sand Dunes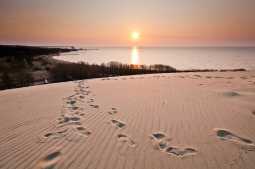 Your day begins with a ferry ride across the Curonian Lagoon to the Spit, a long, thin, curved sand dune that separates the Curonian Lagoon from the Baltic Sea. This UNESCO World Heritage Site is shared by Russia and Lithuania. During the spring and fall migrations, many birds flock here to rest or breed. It is also the site of the town of Juodkrante and the Hill of Witches, home to a large collection of wooden sculptures based on Lithuanian legends and folk tales. After stopping to learn about Baltic mythology, drive to the top of the highest dune (131 feet), Parnidzio, for breath-taking views of the lagoon and Baltic Sea, the barren dune desert, and the serene pine forest. At the sundial, you'll have a short introduction to time measurement. Descend from the dune and visit the former fishing and amber collecting village of Nida, now a resort town. Here we'll arrange for you to have lunch at the favorite local smoked fish restaurant, Tik Pas Jona. Afterward, spend some time relaxing, walking along the Promenade, and watching the sailboats. If you like, drive a mile to the other side of the Spit to the seashore to seek out pieces of amber. Or, spend some time at the Dead Dunes Sanctuary. Before making your way back to the ferry, stop at a cormorant nesting site.
Back on the mainland, make the short drive to the bustling and colorful resort town of Palanga, a favorite destination of local tourists. Here you will take a walk through the beautiful park of the Count Oginsky Palace to enjoy its rose garden, then continue walking to the main pedestrian mall in town for some free time and dinner. Alternatively, take part in a Cepelinai cooking class (additional cost), and learn a fun way to prepare this simple, traditional Lithuanian potato dumpling, filled with meat, cheese or pepper. Or, take part in a fish-cooking class at Bararosa Restaurant with one of the best local chefs who will share his knowledge of massaging cod and spicing herring. Return to your hotel in Klaipeda for your overnight.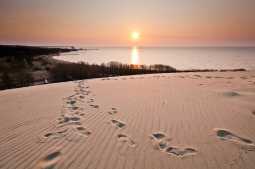 Lodging
National Hotel or similar
F
Day 6
Hill of Crosses & Pakruojis Manor to Mezotne Manor, LATVIA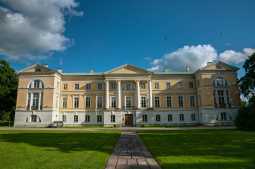 This morning, return to Palanga to visit the Amber Museum housed at the picturesque Oginsky Manor. Here you'll see the collection of amber, learn how it is made, and hear the history of the Eurasia amber trade. The collection includes Europe's third-largest amber stone, the Sun Stone, jewelry pieces from the past four centuries, rosaries, and decorative boxes.
After an early lunch at a local restaurant, travel about two hours to Northern Lithuania, stopping to admire the famous Hill of Crosses, a pilgrimage site where thousands of crosses have been left by Lithuanians that prayed for peace, their country, and loved ones lost during wars. The number of crosses is unknown, but it is thought to be more than 100,000. After about an hour of walking around on the hill, continue on a short drive to Pakruojis Manor, the largest protected manor in Lithuania. The original manor dates back to the 16th century, but the construction of the current manor began in the 18th century after Baron Wilhelm von der Ropp took ownership. If you are there on a weekend, you can watch the "Living Museum" program, and see pots thrown, sheep being shorn, and perfume being made. You'll have some free time to explore the manor or participate in a beer brewing demonstration with the Master Brewer (extra cost approx. $15, 90 minutes, weekends only). You'll taste three different kinds of locally produced beer, and munch on hemp pancakes and various other snacks that pair well with the beer. Enjoy a traditional dinner at the manor's tavern.
After dinner, cross the Latvian border and drive to the 18th century Mezotne Manor for your overnight. This manor is a great example of Neoclassical architecture.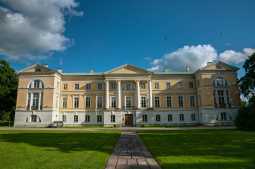 Lodging
Mezotne Manor or Skrundas Muiza or similar
G
Day 7
Rundale Palace & Riga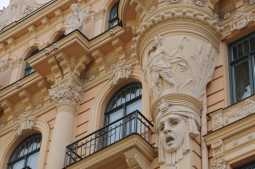 After breakfast, you'll make the drive to Rundale Palace, an exquisite example of Rococo architecture. It was built in the early 18th century for the Dukes of Courland. The palace suffered damage during the Latvian War of Independence in 1919 and reconstructed shortly after when it was taken over by the Ministry of Agriculture. It became a school and protected monument before finally being fully restored and becoming a museum. Its collection of artifacts and beautiful baroque gardens will astound you. You can explore the palace on your own, or hire a local palace guide for an additional cost. In the cellar of the palace,  you'll enjoy dining at the historical Ozollade restaurant, which offers a nice selection of local cuisines (not included).
After lunch, continue on to Riga, the capital of Latvia, where you'll check into your hotel and have the afternoon free through dinner. Riga is famous for its wine, craft beer, and folk taverns. Popular options for dinner include Rosengral's for medieval cuisine or a crusader banquet, or the set menu at the Library Restaurant, Kilversala; your guide can also make other recommendations.
After dinner, your guide will take you on an evening stroll through the Old Town to get an impression of this lively city. You also have the option to order the Riga Black Balsam liquor program at the "Magic Bar," with or without the story of chocolate. This program includes several strong drinks, coffee, cake, and homemade chocolate (not included in cost).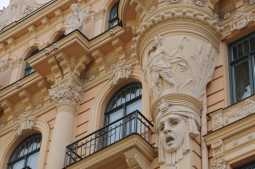 Lodging
Wellton Centrum or Europa Royale or similar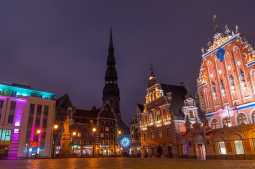 You'll spend today exploring Riga, Latvia's capital and largest city. The city, founded in 1201, is known for its Art Nouveau and Jugendstil architecture. Riga's historical center is a UNESCO World Heritage Site. You'll begin your guided walking tour with a visit to the main landmarks and lesser-known corners of the city. See the 13th-century Dome Cathedral and its extraordinary organ with over 6,700 pipes. Next, see the Great and Small Guilds' houses and learn about Riga's economic history, the Swedish Gate, and Beer-brewer's Street, and learn about the legend of Cat's House. You'll also see the Three Brothers, an architectural complex of three houses built over different centuries, the House of the Blackheads, a single merchants' guild, St. Peter's Church and Tower, and Latvian Parliament in the Old Castle.
You'll have some free time for lunch, and one option you might choose is to head to the market for a tasting tour of local delicacies and Latvian snacks (around 2 hours and additional cost). Return to your hotel for a chance to rest before setting out on an afternoon guided tour through the Art Nouveau District. This unique neighborhood, full of character, was built in the early 20th century. Visit the Art Nouveau Museum to see a collection of modernist artifacts, then return to the Old Town for some local shopping. If you like, for an additional cost, you can take a short ride to the cozy resort town of Jurmala and walk along the wide beach and promenade, enjoying the open-air cafes and live music. Or, see a performance at the Riga Opera (schedules and programs vary depending on day and time of year). This would be a good opportunity to get a look at behind the scenes and learn how the shows are staged and what it takes to produce a hit performance.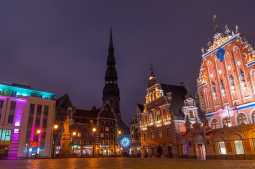 Lodging
Wellton Centrum or Europa Royale or similar
I
Day 9
Sigulda Castles & Gauja N.P.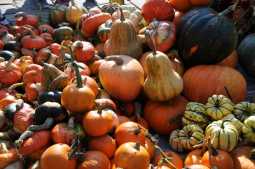 After breakfast at the hotel, take a short ride to Sigulda, a small town with two opposing medieval castles. Turaida Castle sits on a hilltop overlooking the stunning Gauja River and National Park. If you like, you can climb to the tower for even better panoramic views. See the exhibitions at the castle's museums and walk through the sculpture park filled with dozens of depictions of characters from Latvian folk songs and botanical gardens.
Lunch will be at a local tavern, then visit the Crusader's Castle, built by the Livonian Brothers of the Sword (German warrior monks) around 1207. Next, take a nature walk through Gauja National Park, the largest national park in Latvia, and visit legendary Gutman Cave, the widest and tallest cave in the Baltic region.
Continue on to an eco-village and meet the local people who chose to build an "alternative civilization" for a better way of life, then drive about an hour further to your charming manor hotel for the night. If you like, participate in one of the many activities offered by the manor such as a bicycle ride to the shore, playing croquet and other games, or wandering the beautiful English park.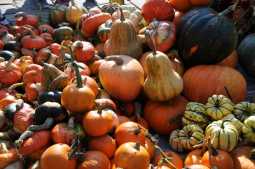 Lodging
Liepupe Manor or similar
J
Day 10
Soulkrasti & Parnu, ESTONIA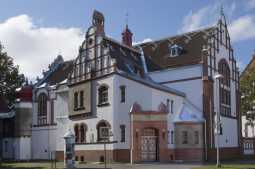 In the morning, a short drive takes you to Soulkrasti County where you'll visit the famous Baron von Munchausen's Manor. The legendary fictional character was based on a real person who lived in Soulkrasti in the mid-18th century. By telling outrageous heroic stories about himself, he became a celebrity of sorts, making people laugh and mock authorities. After exploring the museum, take a walk along a short trail to see the largest beer jug in the world according to Guinness Book of World Records. Continue along the picturesque Baltic Coast Highway across the Estonian border to Parnu. After lunch in Parnu, you'll take a walk along the seaside on the wooden promenade, visit historic spa buildings and parks, and learn how Estonia gained its independence from the USSR in the '90s. You'll have some free time this afternoon to explore on your own or relax. Alternatively (additional cost), take a short drive to an ethnographic Russian village and farmyard and learn about the minority Russians in Estonia and their rural way of life. Admire their hohloma handicrafts, a typical Russian wood painting style, and enjoy tea made in a traditional samovar with Russian bagels. Additionally, a workshop of Russian herb-filled doll-making can be arranged, depending on time.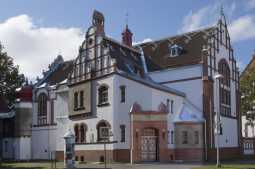 Lodging
Villa Ammende or Hedon or similar
K
Day 11
Estonian Islands of Muhu & Saaremaa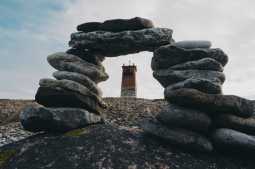 Today's adventure takes you to the Estonian Islands of Muhu and Saaremaa, known for their pristine Nordic nature and rural way of life. On arrival at the main town of Kuressaare on the island of Saaremaa, you'll have lunch at one of the taverns, then head out on a four- to five-hour driving and walking tour. Visit the many natural wonders of Muhu and Saaremaa: the picturesque cliffs with lighthouses, seaside meadows, fishing villages, a meteorite crater site, and a group of five ancient windmills. You'll see for yourselves how flour was once made. Return to Kuressaare where you'll visit the Episcopal Castle, the only medieval structure that didn't suffer any significant damage during the Baltic War. Spend some free time in Kuressaare this evening.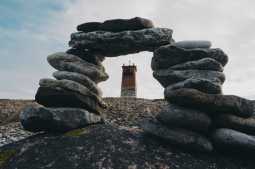 Lodging
Georg Ots or Grand Rose or similar
L
Day 12
Ferry to Haapsalu & Drive to Tallinn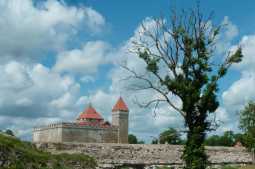 After breakfast, transfer to the pier and take the ferry to the mainland where you visit the small medieval coastal town of Haapsalu, known for its warm sea waters and healing spas. After lunch, take a short guided walk through the Old Town, then visit the Arvo Part Centre. Arvo Part is the most performed contemporary composer in the world and in his honor, Estonia built a sci-fi style museum and music center. You'll have the opportunity to admire his ethereal tunes while watching the nearby forest trees through the center's huge windows. After a short introduction and some time to enjoy his music, continue on to Tallinn. Expect to arrive around 5 or 6 pm for check-in, then have some free time to relax. Alternatively, take a dinner cruise on an old Swedish steamer while enjoying wonderful views of the Old tTown and castle (not included in cost). After dinner, take a stroll along the Old tTown streets towards Telliskivi creative villages, full of galleries, cafes, and bars. If you like, stick around and celebrate with the locals into the night.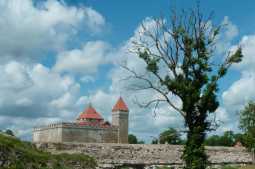 Lodging
Hestia or Palace Hotel or similar
M
Day 13
Tallinn City Tour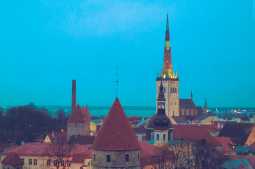 Today you'll immerse yourselves into Tallinn, taking in the Old Town, 15th century Town Hall, and fortification with its 27 iconic towers. Visit the old Toompea Castle, the seat of the government, and Tallinn Protestant Cathedral for a panoramic view of the old city. Next, explore the Dominican Monastery, Alexander Nevski Orthodox Church, Kiek in de Kok defensive tower, as well as many other celebrated landmarks of this medieval wonderland. If you like, you can have lunch on the top terrace of the Tallinn TV tower, or at the stylish Scheeli restaurant in the Old Town, or at the tavern of the Estonian open-air museum (lunch is not included in cost.)
This afternoon, visit Kadriorg Park and Palace, the Rusalka Monument, Pirita Olympic Village, and Seaplane Harbor. If you like, participate in the activities at the open-air museum or learn how to make marzipan and take home this special treat to share with loved ones (activities not included in cost.)
This evening, spend some time on your own to roam the Old Town one last night and enjoy dinner at one of the many excellent restaurants Tallinn has to offer.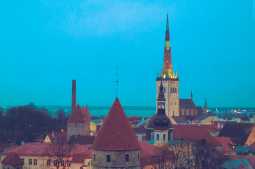 Lodging
Hestia or Palace Hotel or similar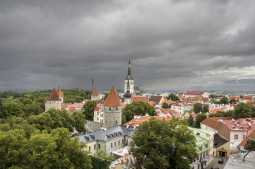 After breakfast, you'll be transferred to the airport for your onward flight.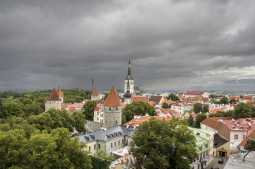 Dates & Price
Best Time of Year to Visit
This exciting journey takes you through the Northern European countries known as the Baltic states: Estonia, Latvia, and Lithuania. Bounded on the East by the Baltic sea, this beautiful region contains more than 7,000 lakes, peat bogs, and swamps, as well as a network of rivers, particularly the Neman and Dvina, which empty into the Baltic Sea. You'll explore these three countries by car and on foot, take in the Baroque and Gothic architecture, stroll through charming villages, learn to cook local cuisine, learn about culture through museums and interactions with local people, board ferries to ride through lagoons and on the Baltic Sea, wander through markets, and see some of the most exquisite medieval castles to be found in Europe. The itinerary can be fully customized to include more or less of what interests you, so tell us what intrigues you most about this charming and lesser-visited region of Europe.
Need to Know
Some manor and castle hotels are prime wedding locations and the weekends are booked several years in advance. We will do our best to confirm these accommodations whenever possible. Otherwise, an alternative hotel will be used.
Some activities mentioned may not be available on weekends.
Pricing and Payment
Reservations are accepted and confirmed after we receive a non-refundable booking deposit and a Traveler Profile Form signed by each adult on the trip as well as by the guardian for each child on the trip, and if space is available. For most group departures, the booking deposit is $500 per person per trip, though for some trips it may be more, as noted in the trip description.
The minimum booking deposit requirement for custom trips is $800 per person, and this deposit is non-refundable. A trip-planning fee of $250 per itinerary is also charged to cover costs of preparing itinerary proposals for custom trips. This fee is credited to the cost of the trip, but is nonrefundable if you do not take the trip. Custom travel during holiday seasons may require a deposit prior to trip confirmation.
An invoice for the total estimated cost of your itinerary will be sent with your reservation confirmation. For both group departures and custom trips, a second deposit of $1,000 per person is due 120 days prior to departure or at the time of booking for reservations made fewer than 120 days before departure. The balance as shown on your invoice is due 60 days prior to departure regardless of whether extensions or other arrangements are pending. Although we do our best to avoid increasing prices after we receive your deposit, in some cases it may be necessary to adjust pricing even after we receive payment to allow for changes in group size, rooming status, currency exchange rate fluctuations, fuel surcharges and other circumstances attendant to international travel. Late payments may jeopardize confirmation of your itinerary and in some cases may result in additional fees. If we have not received final payment 30 days prior to departure your reservation may be canceled and subject to our Cancellation & Refund Policy stated below.
We accept payments by Visa, MasterCard, American Express, or check drawn on a U.S. bank account. Payment for airfare is required at the time of ticketing. Discounts that may be available for some trips are not available toward bookings made through travel agencies.
Late Signups
Early reservations are encouraged! Some trips and flights fill several months before departure. We can confirm your space on a trip once we receive your deposit and signed Reservation Form. We try, but cannot guarantee, to accept late signups. In the event that we are able to accept reservations fewer than 60 days before a trip departure, additional fees of $500 or more may apply to cover administrative costs necessary to expedite your reservation confirmation and transmit your departure materials. For reservations made fewer than 60 days before departure, full payment will be due at the time of booking.
Itinerary Changes
We understand that circumstances arise that lead you to inquire about changes to your itinerary, and aim to satisfy your requests. Once activities and accommodations have been confirmed, there will be a $50 change fee, in addition to the difference in costs for the services booked. When changes are requested within one week of departure, the change fee is $100. For changes requested after a trip has begun, the change fee is $200.
Cancellations & Refunds
If you must cancel before departure, you may request a refund according to the following schedule. Some trips require additional non-refundable payments as noted in the trip description or in the trip itinerary.
| Days Prior to Departure | Cancellation Penalty |
| --- | --- |
| 90 or more | Non-refundable booking deposit and trip planning fee, if applicable |
| 45-89 | 30% of total land costs |
| 31-44 | 75% of total land costs |
| 0-30 | 100% of total land costs |
Please note: cancellation of airfare, other transit, and lodging is subject to the policies of the individual carriers or providers and are not included in the schedule above. Additional cancellation fees are the responsibility of the traveler. We strongly recommend that all travelers purchase travel insurance that includes coverage for trip cancellation or interruption which may reimburse you for cancellation penalties and extra trip expenses should a circumstance covered by the policy force you to cancel or interrupt your trip.
Departure is defined as the date on which travelers will leave their home state, province or city, or the trip departure date as indicated on the trip itinerary, whichever comes first. Cancellation date will be considered the date that we receive written notification of your intent to cancel.
Payments due at the time of cancellation remain the responsibility of the client. No partial refunds are possible for unused hotel rooms, air or land travel, trekking days, or other sight-seeing arrangements included in the land cost.
In the event Journeys International cancels a trip, for any reason, all money for services described in the trip description, less airline ticket cancellation fees, will be refunded.
Air Fares
We can help you to secure air travel arrangements to correspond with land travel booked through Journeys International. We work with an airfare consolidator to assist in booking the flights that suit your needs. Journeys International may charge a ticketing fee for this service. For group departures, if you prefer to fly on dates other than those listed as trip dates, or if you arrive at your destination other than at the group arrival time, then you may incur an additional fee to cover the separate transfer, contingency, and coordination costs which frequently arise from arrival and departure on flights different from our regular bookings. We will let you know about these fees ahead of time, if they apply. If you must change your air routing after ticketing, there is a charge of $50 per change, in addition to change or cancellation charges levied by the airline.
If you decide to make your own flight arrangements, you must provide Journeys International with a complete copy of your itinerary showing departure and arrival flights and times. You should plan to arrange your own air travel if you are using mileage credit or originating outside North America, but please be in touch with our office before you finalize ticketing so that we can help you to coordinate the correct arrival and departure dates and times.
Transfers Between Trips
You may transfer between some trips upon written request. More than 90 days before departure, the deposit transfer fee is $100 per person plus any cancellation fees charged by hotels or ground service providers. Less than 90 days before departure, full cancellation penalties from the original trip apply. In the event that Journeys International cancels a trip, you may transfer the full amount of your land payments to another trip without penalty.
Expenses Covered
Normally, our stated land costs include the cost of all guides, leaders, permits obtained after arrival, lodging accommodations, food and entry fees as specified, and all surface transportation associated with the planned itinerary. We do our best to avoid increasing prices after receipt of your deposit, but, rarely, factors beyond our control might require us to change our prices without prior notice, even after you have signed up.
Expenses Not Covered
Costs not included in the price may include: meals not indicated as included in itineraries; meals prior to arrival in starting cities; transfers, if not arriving or departing on the scheduled group flights; soft drinks, bottled water, and alcoholic beverages; medical expenses, costs of hospitalization, or evacuation from remote areas; laundry; airport departure taxes not included on your airline ticket; accommodations en route to starting cities; visas; airfares; gratuities; and insurance.
If a trip must be extended or an itinerary modified due to weather, road conditions, labor interruption, lack of transportation, political or civil disputes, medical emergency, or other causes beyond our control, then the traveler may incur additional costs that are not included in the trip price. We strongly recommend that all travelers obtain travel insurance to cover these risks.
Group-Sized Pricing & Group Minimums
Many trips are guaranteed to depart at prices published on our website with as few as two participants. However, in some cases it is necessary to adjust prices to reflect smaller group sizes. We do everything we can to make a trip operate as planned even with a single participant. Additional costs for small groups amounts vary from trip to trip. Final decision to cancel a trip due to insufficient signups is made 30 days prior to departure.
Environmental Stewardship
Journeys International believes that we have a responsibility to protect the earth for future generations of travelers. International tourism may be responsible for up to eight percent of annual worldwide emissions of greenhouse gasses. Journeys International advocates that adventure travelers who make environmentally-conscious choices when selecting their destinations and activities should also make the environmentally-conscious choice to offset the carbon footprint of their travel to compensate for their personal contributions to global climate change. Every Journeys International trip invoice includes an optional donation to the Earth Preservation Fund's carbon offset program to be used to purchase and permanently retire certified carbon credits to offset the carbon footprints of Journeys' travelers.  The Earth Preservation Fund purchases carbon credits that have been certified under a reliable third-party standard. Travelers who choose to make this donation will receive a receipt for 501(c)3 tax deduction. There is no penalty for opting out of this donation.
Pre-Departure Services
We look forward to working with you! After we receive your deposit we will send you a pre-departure information packet containing things like medical and immunization information, visa and other permit forms, a recommendation for travel insurance, packing checklist, reading list, cross-cultural information, and an initial invoice for the balance due. If you would like, we can also book your extended land travel arrangements for before and after your trip. About 2-3 weeks before departure, we will send you a final departure packet including last minute reminders and local contact information for your destination. We send some of our materials by mail, so if you are leaving home before the scheduled trip departure date, please let us know how we can best reach you so that you will receive your materials prior to your departure.
Please call our office at any time if you have questions about your trip or for additional information.
Lodging Accommodations
Lodging accommodations are usually double occupancy in hotel rooms, tents, or other facilities as described or noted in trip itineraries. Please contact our office to discuss pricing and availability of alternative accommodations. We try to honor specific requests for lodging, but in some cases we may have to book and confirm equivalent standard accommodations. If you are traveling alone but would prefer a roommate, then let us know! We are often able to match solo travelers. If a roommate is not available or if you prefer single accommodation, then you must pay the Single Supplement, if one applies. On some trips, it is not possible to guarantee single accommodations.
Fitness to Travel
Good physical and mental health are essential for the enjoyment of Journeys International's trips. In many cases participants travel in rugged areas remote from modern medical facilities. Good physical conditioning is recommended as preparation for all trips, especially those involving trekking. Most trips require some walking. By paying the booking deposit and signing the Reservation Form, the traveler certifies that he/she is fit for rigorous travel and does not have any physical, mental, or other condition that would create a hazard for him/herself or other travelers. It is essential that any participant with a medical condition requiring regular treatment or which may be affected by vigorous activity, prolonged travel, high altitude, heat, cold, natural phenomena, or particular foods, notify Journeys International in writing prior to booking.
We assume no responsibility for medical care and we cannot guarantee meeting special dietary requirements or vegetarian needs. Participants may be required to furnish a physician's statement of good health. Journeys International's or the individual trip leader's or guide's judgment shall provide the ultimate determination of an individual's fitness to embark upon, or to continue, a trip. Journeys International reserves the right to refuse reservations or deny participation prior to departure of anyone whom it deems unsuitable for a trip. Once a trip has been confirmed, medical circumstances will not be considered as exceptions to our cancellation policy. All participants must be covered by a current major medical insurance policy for the duration of their trip. Proof of such coverage may be requested.
Duration
14 Days
The number of days, or duration, in a destination corresponds with the itinerary as published. This is the time period covered by the land cost.
Group Size
2 - 12
The stated range indicates minimum required for guaranteed departure and maximum accepted on the scheduled dates. Exceptions can often be made for private departures.
Comfort Level
Superior
Delightful & superior hotels
Activity Level
Active
Light to moderate hiking
Activity Level
Match the trip's intensity to your ability and motivation.
Gentle
Easy walking, with opportunities for low-key physical activity.
Active
Energetic exploration with optional day hikes, leisurely cycling, or light canoeing.
Vigorous
Day-long active excursions and options for demanding activity in varied environments.
Challenging
Strenuous hiking or other intense activity that may be at high altitude or over rough terrain.
Demanding
Multi-day trekking and other activities requiring endurance or strength. Steep trails. No technical expertise necessary.
Comfort Level
Choose accommodations and amenities that fit your personal style
Simple
Our most natural accommodations. Bath facilities often shared, sometimes rustic.
Delightful
Comfortable and especially personal. Small to mid-sized lodges, typically with private bath.
Superior
Lodges and hotels with additional amenities, refined artistry, or extra-special settings.
Deluxe
Exclusive or luxury lodges, hotels, or safari camps with fine dining options.
Uncommon
The most indulgent accommodations arranged specially for private trips.
Single Supplement
The single supplement is applicable if a roommate is not available or if single accommodation is specifically requested. While single accommodation is not available on all trips, we will try and honor this request whenever possible.