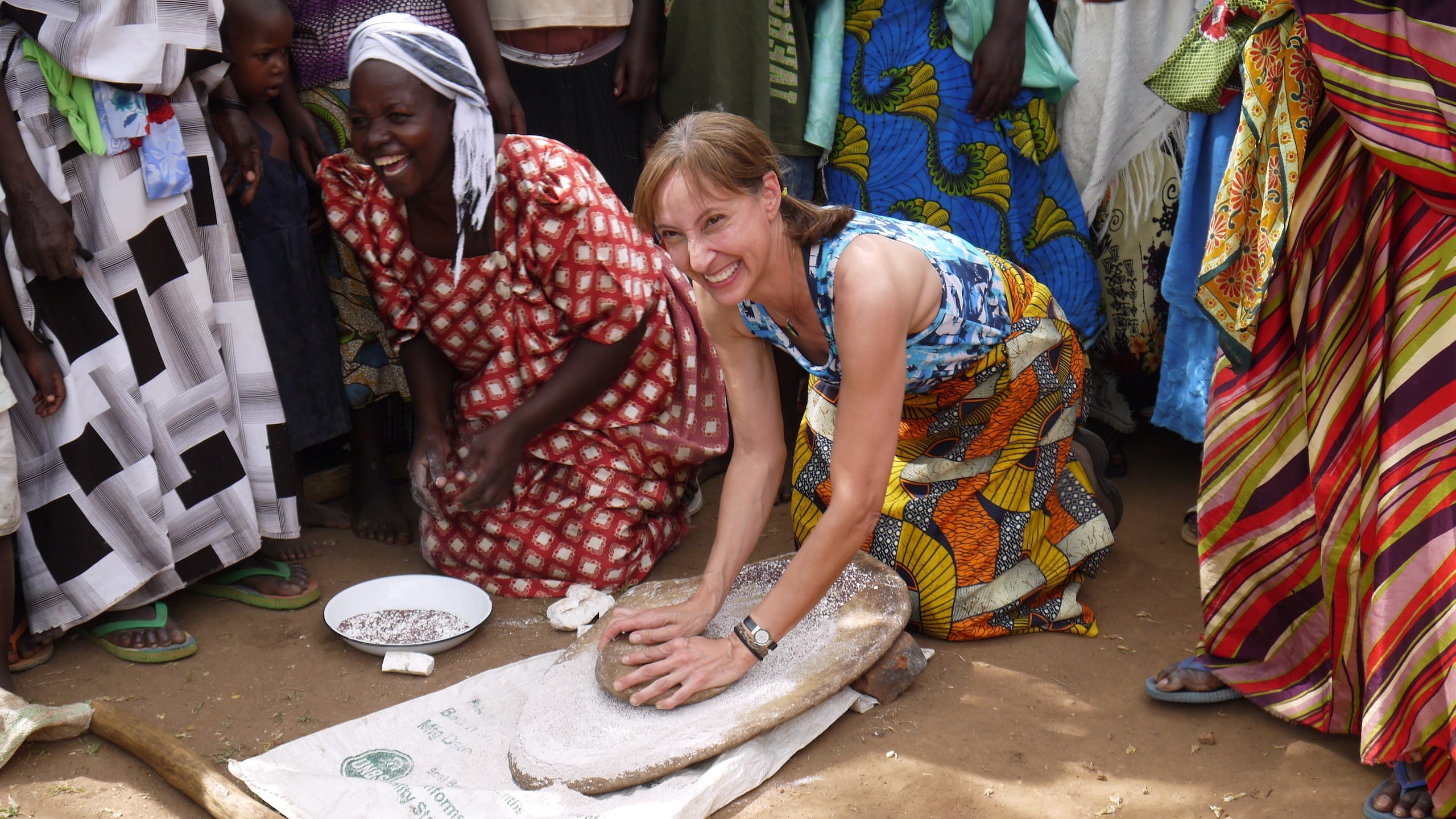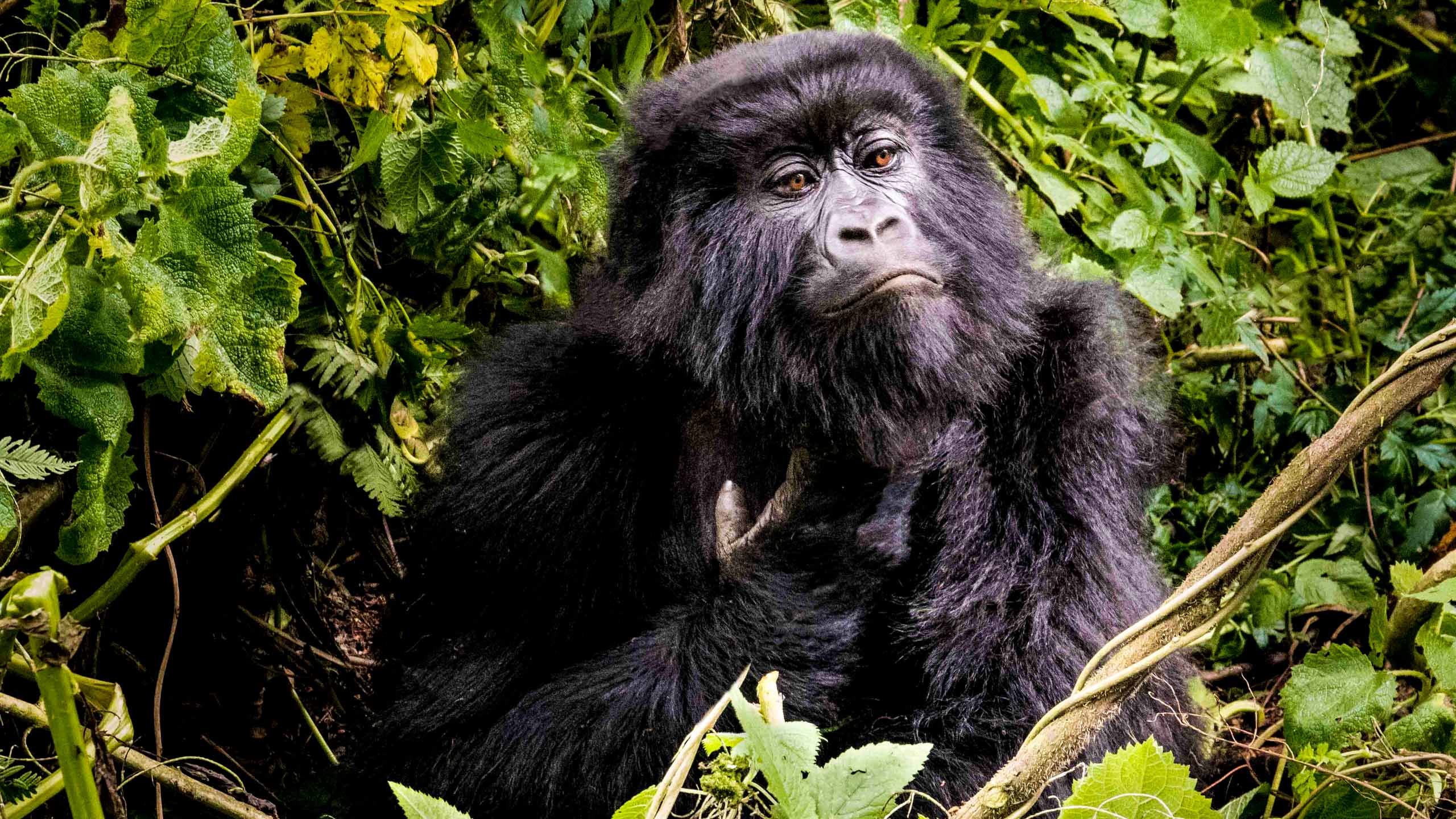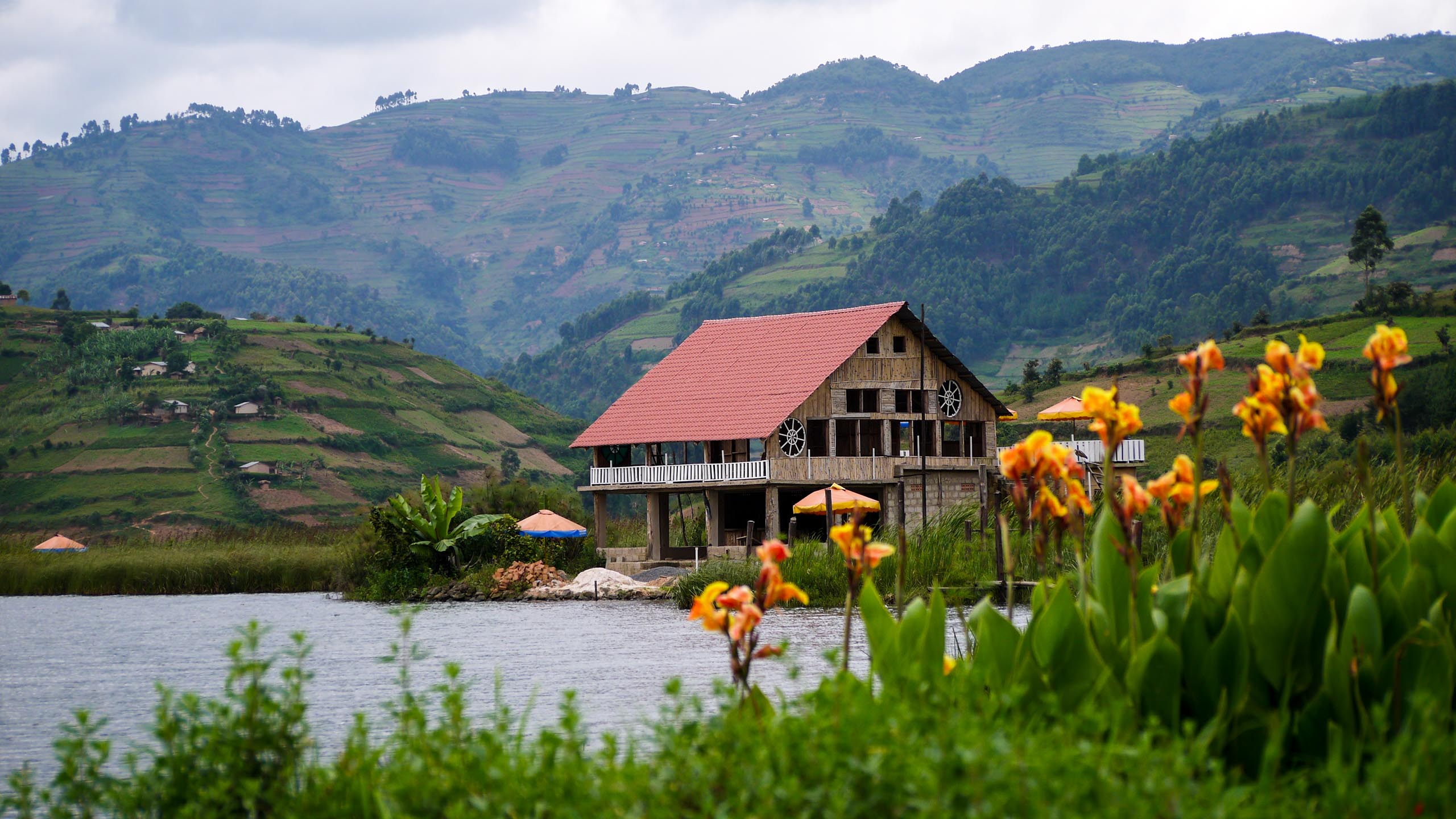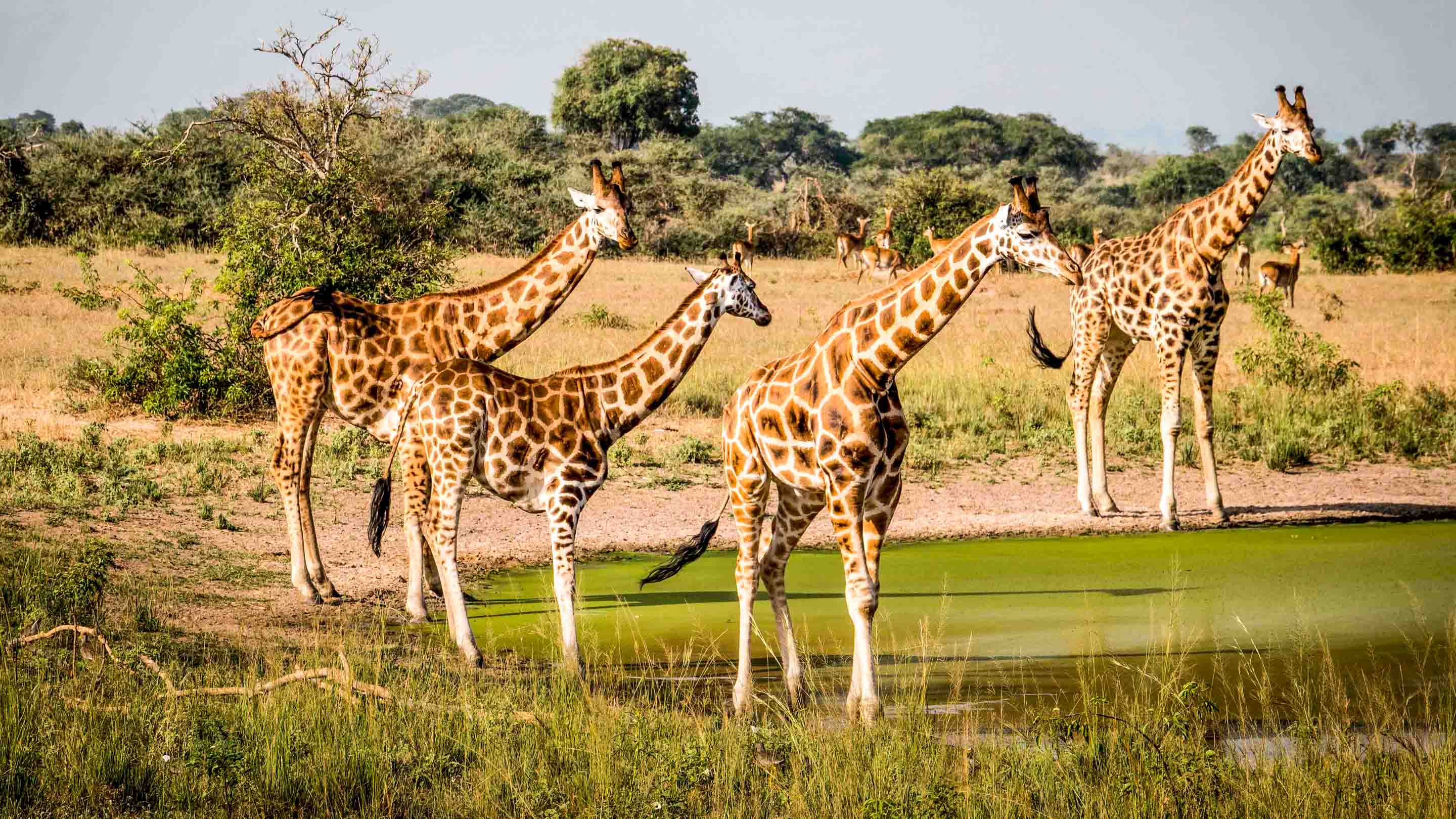 Cultural and Animal Encounters in Uganda
Village visits and wildlife tracking in Kampala, Murchison Falls, and Bwindi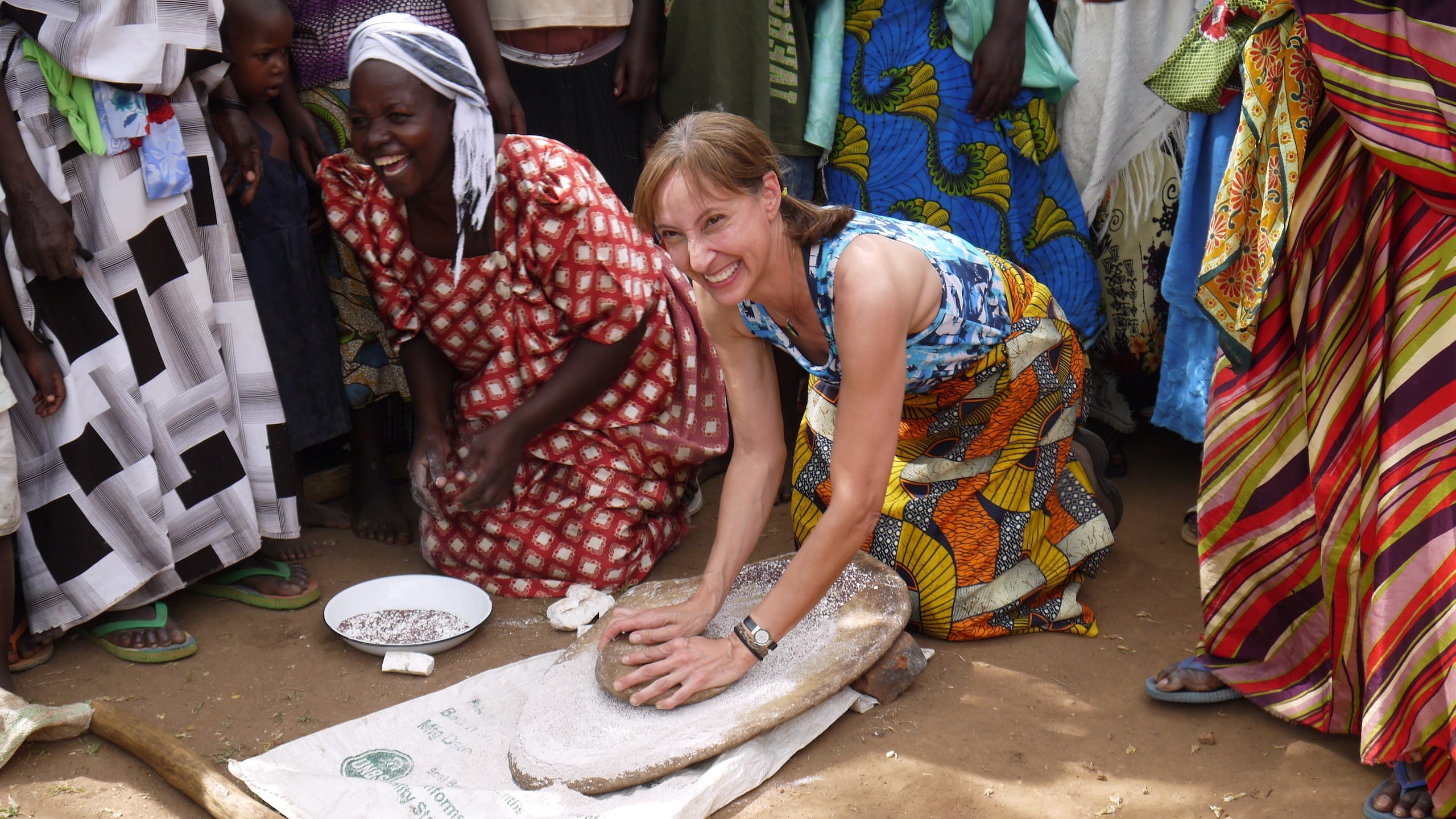 Sample Custom Trip
Join a Group
Next scheduled departures on Dec 6-17, 2020. See All Dates
Uganda's fascinating wonders go far beyond the famous mountain gorillas who dwell here. While travelers often come for the wildlife, they leave extolling the fabulous cultural experiences that are easily accessible. On this trip, culture is the main focus. Delve deep into the myriad cultures of Uganda with your local guide and make friends along your route. Meet the Ankole people, Bagandas, and the Batwa of Kisoro. Learn about the semi-sovereign kingdoms remaining in Uganda. And see wildlife, too! Expect to spot large numbers of elephants, lions, cape buffalo, kob, crocodiles, hippos, other mammals, and many of the 612 species of birds that make the country their home. Choose a day of gorilla tracking for a primate encounter that has been called life-changing — or choose another village visit or a float among islands in a wooden canoe. Accommodations are in guest houses and tourist hotels; you will not be camping or backpacking.
Great For
Wildlife Viewing
Village Visits
Cross-Cultural Connection
Jayne and I have a total of 29 trips to Africa between us and we both agree that Paul Tamwenya was our best guide ever. I hope I can list all the wonderful things about him: competent driver, smart, knowledgeable, thoughtful, got best local rangers for us. He took wonderful care of us and is obviously well-connected and well-liked in Uganda. Susan Chayet, Uganda Safari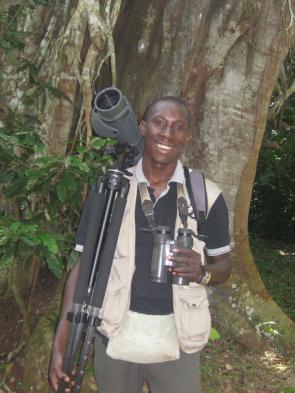 Upon arrival at the international airport in Entebbe, you will be met and transferred to your lodge located in a quiet residential area of Entebbe, just a short drive from the airport and Lake Victoria.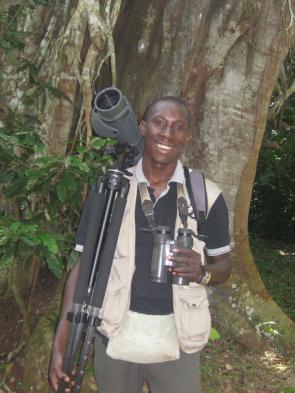 Lodging
Papyrus Lodge or similar
B
Day 2
Kampala Cultural Tour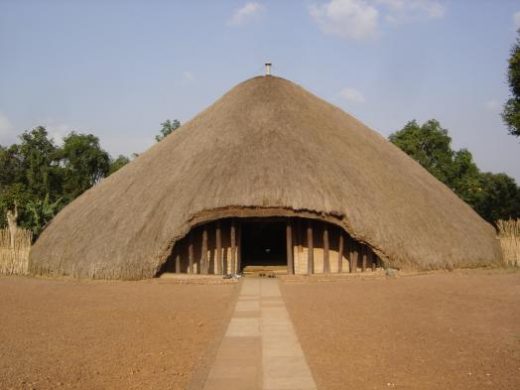 After breakfast at the hotel, you'll head out on a cultural tour of Kampala. Start at the Naggalabi Coronation Site, ritual landmark of the Kingdom of Buganda. Also visit the Kasubi Tombs, the burial ground for Buganda's kings and other members of the royal family. Several traditional kingdoms exist today within the geographic and political state of Uganda, Buganda being the largest. Learn how the national government and the kingdoms negotiate shared rule, and about the period of dormancy for these kingdoms from 1967 to 1993. Next, visit the Uganda Museum to see the cultural and natural history collections. Then, continue to the Namugongo Shrines, where Ugandan Christians were slaughtered by order of King Mwanga in 1886 for refusing to renounce Christianity. The unique Catholic Church standing on the site today, known for its beautiful and unique interior and exterior, is built close to the spot where St. Charles Lwanga and St. Kizito were killed.
Time permitting, you may also visit Makerere University, the oldest University in East Africa; Namirembe Cathedral, the oldest church built by European missionaries to Uganda; the Bahai temple, the largest and only temple of its kind in Africa; and a craft village where you can purchase African art including carvings and masks. Note: It may not be possible to include all these sites, so the most important will be given top priority.
Drive to Jinja (2 hours) for your overnight stay at a lovely boutique hotel on the Nile.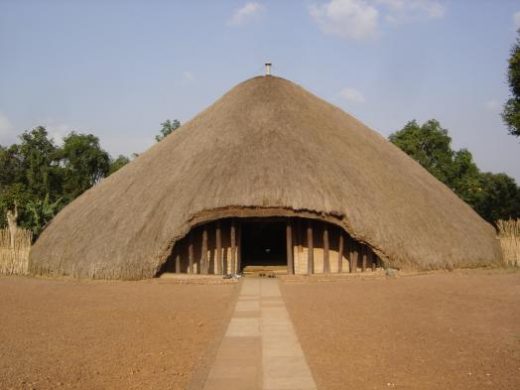 Meals
Breakfast, Lunch, Dinner
Lodging
The Haven Lodge or similar
C
Day 3
Nangaiza Village & Birds of a Feather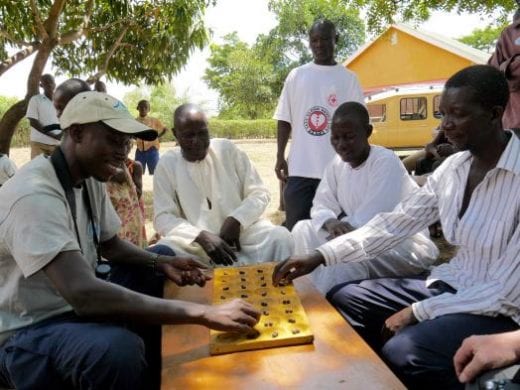 Today you'll visit Nangaiza village, birthplace of Journeys Senior guide, Paul Tamwenya. Meet locals in their traditional rural homes. See women cooking traditional dishes and men conducting the business of the town. Try your hand at traditional musical instruments, play omweso (the Ugandan version of mancala), and hear folk stories. Also visit the beneficiaries of Birds of a Feather, the non-profit organization started by Paul to support orphans, vulnerable children, and those with HIV/AIDS. Through education, the children and their guardians learn about nutrition and safe drinking water programs, poverty relief, agriculture, and more. Afterwards, transfer to Mbale for dinner and overnight.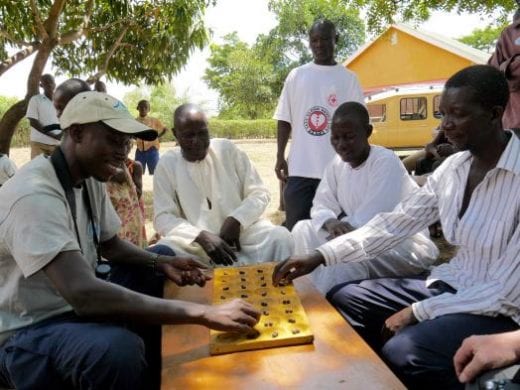 Meals
Breakfast, Lunch, Dinner
Lodging
Mt. Elgon Hotel or similar
D
Day 4
Overland to Murchison Falls National Park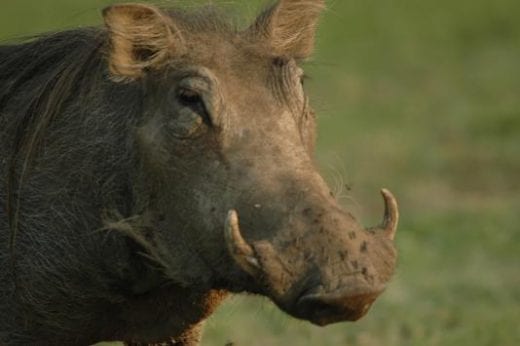 Today's drive (approx. 6 hrs) takes you through the remote corridors of Eastern Uganda to Murchison Falls, the largest protected area in Uganda and bisected by the Victoria Nile. It is a long drive, but there will be frequent rest stops and great scenery along the way. Murchison Falls National Park is home to a variety of wildlife species including over 76 mammals such as buffaloes, Jackson hartebeests, antelopes, lions, giraffes, hyenas, warthogs, etc. and 450 bird species. The wildlife is spread across the Savannah and you will see many during your game drives.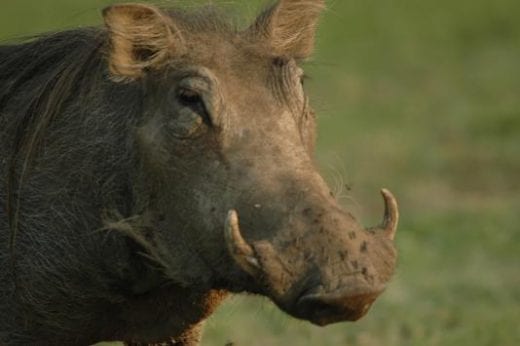 Meals
Breakfast, Lunch, Dinner
Lodging
Pakuba Safari Lodge or similar
E
Day 5
Murchison Falls Land and Boat Safari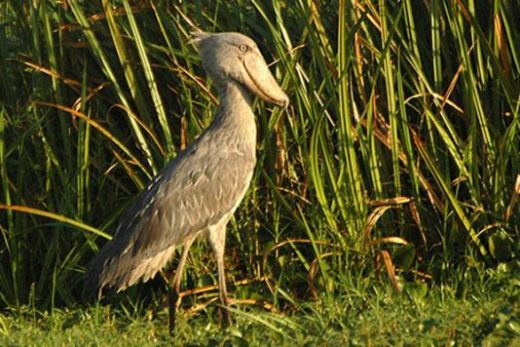 You'll have the morning free to relax and enjoy the natural scenery that surrounds the lodge or take an optional early morning game drive to spot wildlife. Lunch will be at the lodge, followed by a boat safari for great views of the bottom of the falls, stopping just ten meters away from the infamous "Devil's Cauldron." While on the water, marvel at the hippos, crocodiles, possibly elephants, waterbucks, and the Ugandan kob. You'll also see a variety of birds including commorants, storks, ducks, and herons. Return to the lodge in time for dinner. If you like, accompany Paul on an optional night game drive.
We also recommend a Balloon Ride over Murchison Falls (additional costs; availability is dependent upon weather conditions). This 45-60 minute balloon ride can be done in the early morning to see the sunrise or in the evening for sunset views. This unique experience allows for the best wildlife viewing and photography. The flight goes about 1,000 feet above ground for optimal views of the park and Murchison Falls and also hovers at tree level to view animals at close range.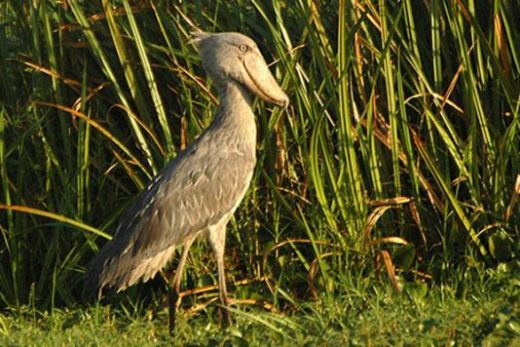 Meals
Breakfast, Lunch, Dinner
Lodging
Pakuba Safari Lodge or similar
F
Day 6
Kampala via Murchison Falls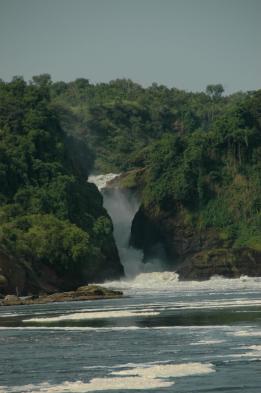 After breakfast, transfer to Kampala (approx. 6-hour drive) via the Falls for which the national park was named, enjoying the fantastic scenery along the way. Murchison Falls, also known to locals as Kabalega Falls, is located between Lake Kyoga and Lake Albert on the White Nile  River. At the top of the falls, the Nile forces its way through a gap in the rocks only 23 feet wide and falls 141 feet into Lake Albert. On arrival in Kampala, you'll have the rest of the day free to relax.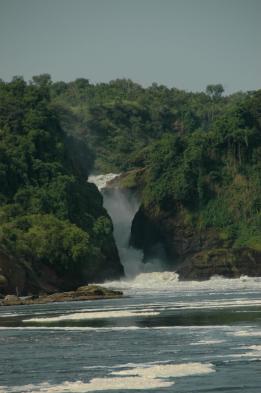 Meals
Breakfast, Lunch, Dinner
Lodging
Cassia Lodge or similar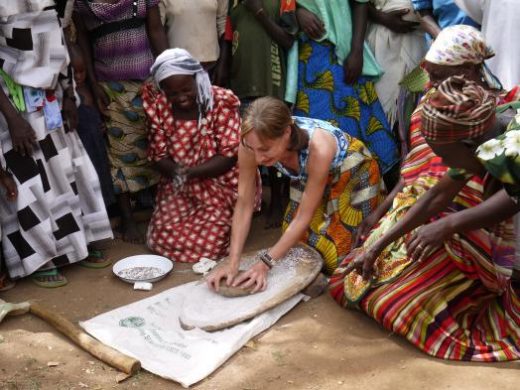 After a good night's rest and breakfast, you'll head out on a cultural expedition to the southwestern part of Uganda with cultural stops along the way beginning with a stop at the Nagalabi Coronation Site at Buddo Hill where the Kabakas (kings) of the Buganda Kingdom have been crowned for the past 700 years. These ceremonies take place here because it was where Kintu, the first Kabaka of Buganda, killed his brother Bemba and declared himself King in the 13th century. This is also the site of the coronation of the current king – Ssabasajja Kabaka Ronald Kimera Mutebi II. From the hill, there are excellent views of the surrounding countryside. Also stop at the Katereke prison, the site of a tragic event that took place in the Buganda Kingdom in the 19th century. King Kabaka Kimera, the third king of the Buganda Kingdom, feared a coup by one of his many brothers and sisters, so he ordered his siblings slaughtered. Today it is one of the most significant cultural sites in the Buganda Kingdom.  Continue on with a visit to Mpambire village, a traditional African village whose life is centered around drum-making and farming. Their unique drum-making style involves a high degree of dexterity and the use of raw materials. In fact, their drums were once made for the royal family of the Buganda Kingdom. Next, visit the Igongo Cultural Center in Mbarara where you will have a brief introduction to the culture of the southwestern region, and particularly the Ankole people. At the Erijukiro Museum on the grounds of the Cultural Center there are displays including local clothing, housing, and currency. You'll also have the chance to taste traditional Ankole foods.
Dinner and overnight will be at the Nshenyi cultural village, located on a farm near Kitwe Town. The terrain here is ideal for raising cattle and banana plantations. For the best cultural experience, you will stay in a traditional but comfortable modern hut (banda) styled similarly to Ankole homes. Today's drive will be approximately 6-7 hours.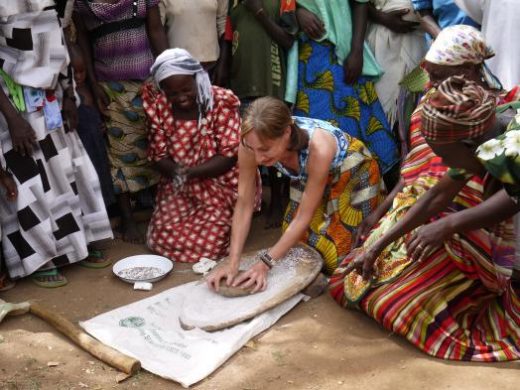 Meals
Breakfast, Lunch, Dinner
Lodging
Nshenyi Cultural Village hut or similar
H
Day 8
Nshenyi Village Experience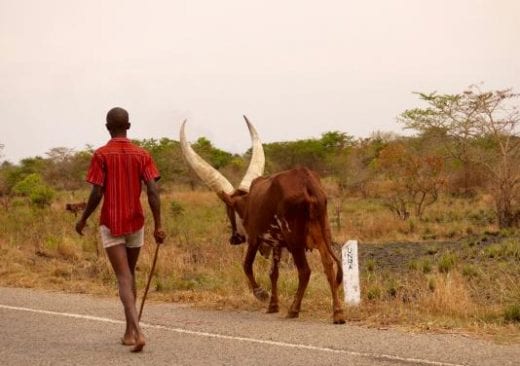 Rise and shine! Spend the day at the Nshenyi cultural village to experience the Banyankole culture firsthand. You'll participate in the local chores including milking longhorned cattle, making ghee, preparing for ritual celebrations, and cooking meals. There is no better way to learn about local culture than to live the life of the locals, and the authentic (if not sponteneous) experience here is fun for all.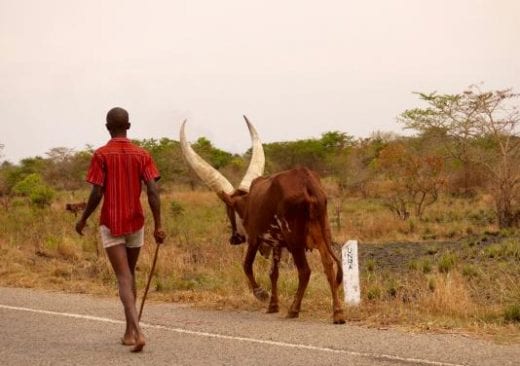 Meals
Breakfast, Lunch, Dinner
Lodging
Nshenyi Cultural Village hut or similar
I
Day 9
Batwa Cultures & Amazing Views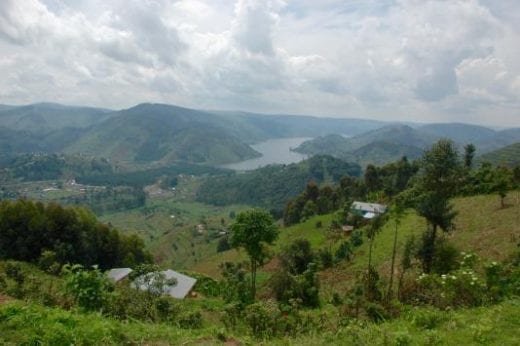 After breakfast, you'll continue driving southwest to Bwindi (4-5 hours), home to the majority of Uganda's mountain gorilla population. This afternoon, led by your naturalist guide, spend time learning about the communities that surround the gorillas and their way of life. Visit tea and coffee plantations and learn how the crops are processed. Then visit the Batwa, an ethnic group whose average height is below 4'11". It is thought that they may have evolved into their short stature to better thrive in the rainforest. These hunter-gatherers maintain their own culture according to unique beliefs, traditions, and languages that you will learn about today. Most Batwa are nomadic and obtain their food by foraging, hunting, fishing, and trading. Music is a very important part of their lives and includes various instruments such as the flute and musical bow, intricate vocal polyphony, and dance.
Your lodge is located in a peaceful area on the edge of the park where you can relax while enjoying the breathtaking views. The lodge is rated as one of the best accommodations in this region. The bandas & bungalows are all made of natural materials in an undeniably African style. The luxury bandas are traditional thatched huts with a full bathroom and a terrace with a view of the Nile.  From the lodge, you'll be able to see fish, eagles, otters, monitor lizards, and monkeys, as well as numerous species of birds.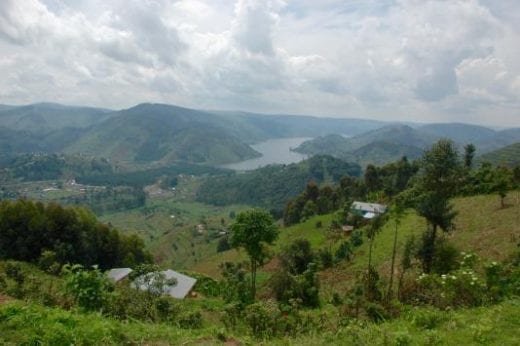 Meals
Breakfast, Lunch, Dinner
Lodging
Buhoma Community Haven Lodge or similar
J
Day 10
Gorilla Tracking or Other Activities of Choice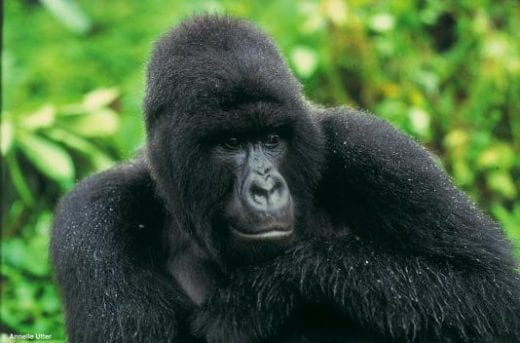 There are a variety of activities to choose from today, depending on your physical abilities and interests. Costs vary depending on activity.
Gorilla Tracking – Set off early today, with a packed lunch, to the park headquarters where there will be a briefing prior to the Gorilla tracking. The gorillas are gentle animals and it is an unforgettable experience to observe and photograph them up close. To reach the gorilla family, it may require hiking anywhere from 20 minutes to three hours. Game scouts are likely to have pre-located them and radioed back their location to your guide, but the animals tend to wander and don't stick to the trails. Each encounter is different and has its own rewards. You are likely to enjoy a close-up view of adults feeding, grooming, and resting as the youngsters frolic and swing from vines in a delightfully playful display. Gorilla tracking involves part or all of one day in the Impenetrable Forest. In rare instances finding, reaching, observing and returning from a group takes an entire day of hard trekking. You need to be physically fit if you wish to maximize your chances. Very rarely, in spite of all efforts, the gorillas prove to be elusive. Depending on the time you finish, you may have an optional visit to the communities around the gorillas' habitat. Note: The gorilla permit should be purchased as soon as the trip has been booked to ensure availability. The cost of this permit is currently $650 per person.
Bird Watching – Spend the day watching local birds and wildlife around the camp and on the park's islands. You can also hire a boat for a bird cruise on the river. Monkeys, otters, and monitor lizards are common sightings.
Explore local villages – Witness the villagers' traditional and simple lifestyle by watching fishermen trapping fish and farmers working the local fields.
Enjoy a day of horseback riding.
Or just spend the day enjoying the fantastic surroundings or relaxing by the pool with a good book.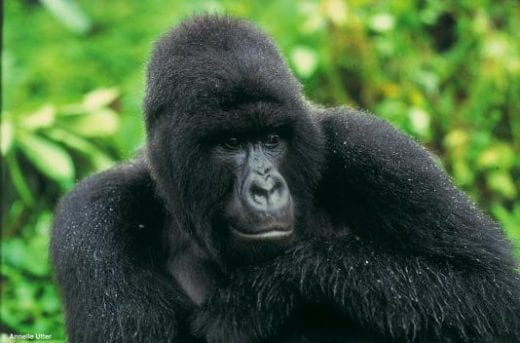 Meals
Breakfast, Lunch, Dinner
Lodging
Buhoma Community Haven Lodge or similar
K
Day 11
Transfer to Lake Mburo National Park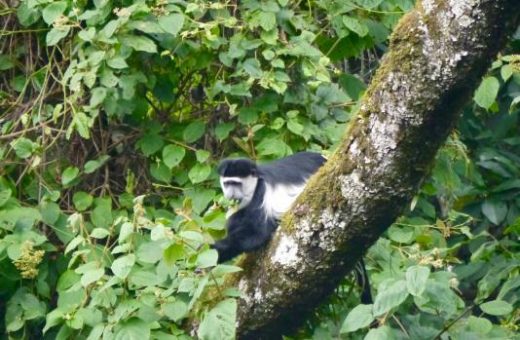 After breakfast, make the estimated four-hour drive to Lake Mburo National Park, a former game reserve until it became a national park in 1983. This is a great stopover on the way to the Entebbe Airport due to the beautiful scenery and wonderful cultural stories you'll hear about the people and the way of farming life. Lake Mburo is the smallest of Uganda's savannah national parks and a portion of the park's entrance fees are used to fund local community projects.  Here you'll enjoy a boat safari to possibly see zebras, topis, elands, buffaloes, hippos, and leopards as well as a number of water birds such as pelicans, cormorant, fish eagle, and storks. Other bird species include the rare white-winged warbler, brown parrot, and African grey hornbill. This is the only park in the country where you can see impalas, slender mongoose, and the giant bush rat.
If you like, take a night safari for the best chances to see some of the more elusive species of the park such as leopards, hyena, porcupines, etc. Recently a giant ground pangolin was spotted on a night drive not far from your lodge.
Dinner and overnight will be at an eco-friendly, family-run hotel situated on a scenic outcrop at the edge of Lake Mburo National Park. Zebras, warthogs, impalas, and bushbucks often congregate at the water-hole below the dining area and the sounds of the wild come to life at night. Every night (weather permitting), the staff set up a campfire from where you can watch the sunset and enjoy the starlit sky.
If adding on the Rwanda extension, today you'll cross into Rwanda and stay at a lodge at Volcanoes National Park.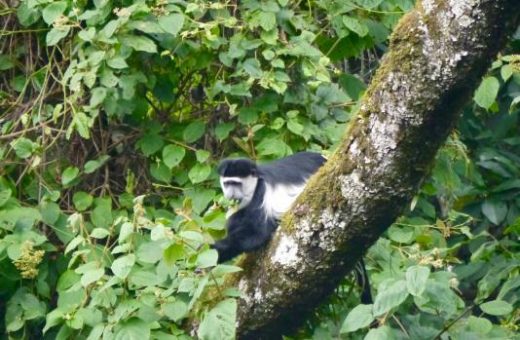 Meals
Breakfast, Lunch, Dinner
Lodging
Rwakobo Rock Lodge or similar
L
Day 12
Entebbe & Depart
Drive back to Entebbe (about 4 hours), stopping along the way for cultural experiences and sight-seeing before being transferred to the airport for your evening onward flight or extend to other parts of Africa.
Dates & Price
Dates
Customized for you on your dates, or join a group on the following dates:
Best Time of Year to Visit
Uganda's fascinating wonders go far beyond the famous mountain gorillas who dwell here. While travelers often come for the wildlife, they leave extolling the fabulous cultural experiences that are easily accessible. On this trip, culture is the main focus. Delve deep into the myriad cultures of Uganda with your local guide and make friends along your route. Meet the Ankole people, Bagandas, and the Batwa of Kisoro. Learn about the semi-sovereign kingdoms remaining in Uganda. And see wildlife, too! Expect to spot large numbers of elephants, lions, cape buffalo, kob, crocodiles, hippos, other mammals, and many of the 612 species of birds that make the country their home. Choose a day of gorilla tracking for a primate encounter that has been called life-changing — or choose another village visit or a float among islands in a wooden canoe. Accommodations are in guest houses and tourist hotels; you will not be camping or backpacking.
Need to Know
Pricing and Payment
Reservations are accepted and confirmed after we receive a non-refundable booking deposit and a Traveler Profile Form signed by each adult on the trip as well as by the guardian for each child on the trip, and if space is available. For most group departures, the booking deposit is $500 per person per trip, though for some trips it may be more, as noted in the trip description.
The minimum booking deposit requirement for custom trips is $800 per person, and this deposit is non-refundable. A trip-planning fee of $250 per itinerary is also charged to cover costs of preparing itinerary proposals for custom trips. This fee is credited to the cost of the trip, but is nonrefundable if you do not take the trip. Custom travel during holiday seasons may require a deposit prior to trip confirmation.
An invoice for the total estimated cost of your itinerary will be sent with your reservation confirmation. For both group departures and custom trips, a second deposit of $1,000 per person is due 120 days prior to departure or at the time of booking for reservations made fewer than 120 days before departure. The balance as shown on your invoice is due 60 days prior to departure regardless of whether extensions or other arrangements are pending. Although we do our best to avoid increasing prices after we receive your deposit, in some cases it may be necessary to adjust pricing even after we receive payment to allow for changes in group size, rooming status, currency exchange rate fluctuations, fuel surcharges and other circumstances attendant to international travel. Late payments may jeopardize confirmation of your itinerary and in some cases may result in additional fees. If we have not received final payment 30 days prior to departure your reservation may be canceled and subject to our Cancellation & Refund Policy stated below.
We accept payments by Visa, MasterCard, American Express, or check drawn on a U.S. bank account. Payment for airfare is required at the time of ticketing. Discounts that may be available for some trips are not available toward bookings made through travel agencies.
Late Signups
Early reservations are encouraged! Some trips and flights fill several months before departure. We can confirm your space on a trip once we receive your deposit and signed Reservation Form. We try, but cannot guarantee, to accept late signups. In the event that we are able to accept reservations fewer than 60 days before a trip departure, additional fees of $500 or more may apply to cover administrative costs necessary to expedite your reservation confirmation and transmit your departure materials. For reservations made fewer than 60 days before departure, full payment will be due at the time of booking.
Itinerary Changes
We understand that circumstances arise that lead you to inquire about changes to your itinerary, and aim to satisfy your requests. Once activities and accommodations have been confirmed, there will be a $50 change fee, in addition to the difference in costs for the services booked. When changes are requested within one week of departure, the change fee is $100. For changes requested after a trip has begun, the change fee is $200.
Cancellations & Refunds
If you must cancel before departure, you may request a refund according to the following schedule. Some trips require additional non-refundable payments as noted in the trip description or in the trip itinerary.
| Days Prior to Departure | Cancellation Penalty |
| --- | --- |
| 90 or more | Non-refundable booking deposit and trip planning fee, if applicable |
| 45-89 | 30% of total land costs |
| 31-44 | 75% of total land costs |
| 0-30 | 100% of total land costs |
Please note: cancellation of airfare, other transit, and lodging is subject to the policies of the individual carriers or providers and are not included in the schedule above. Additional cancellation fees are the responsibility of the traveler. We strongly recommend that all travelers purchase travel insurance that includes coverage for trip cancellation or interruption which may reimburse you for cancellation penalties and extra trip expenses should a circumstance covered by the policy force you to cancel or interrupt your trip.
Departure is defined as the date on which travelers will leave their home state, province or city, or the trip departure date as indicated on the trip itinerary, whichever comes first. Cancellation date will be considered the date that we receive written notification of your intent to cancel.
Payments due at the time of cancellation remain the responsibility of the client. No partial refunds are possible for unused hotel rooms, air or land travel, trekking days, or other sight-seeing arrangements included in the land cost.
In the event Journeys International cancels a trip, for any reason, all money for services described in the trip description, less airline ticket cancellation fees, will be refunded.
Air Fares
We can help you to secure air travel arrangements to correspond with land travel booked through Journeys International. We work with an airfare consolidator to assist in booking the flights that suit your needs. Journeys International may charge a ticketing fee for this service. For group departures, if you prefer to fly on dates other than those listed as trip dates, or if you arrive at your destination other than at the group arrival time, then you may incur an additional fee to cover the separate transfer, contingency, and coordination costs which frequently arise from arrival and departure on flights different from our regular bookings. We will let you know about these fees ahead of time, if they apply. If you must change your air routing after ticketing, there is a charge of $50 per change, in addition to change or cancellation charges levied by the airline.
If you decide to make your own flight arrangements, you must provide Journeys International with a complete copy of your itinerary showing departure and arrival flights and times. You should plan to arrange your own air travel if you are using mileage credit or originating outside North America, but please be in touch with our office before you finalize ticketing so that we can help you to coordinate the correct arrival and departure dates and times.
Transfers Between Trips
You may transfer between some trips upon written request. More than 90 days before departure, the deposit transfer fee is $100 per person plus any cancellation fees charged by hotels or ground service providers. Less than 90 days before departure, full cancellation penalties from the original trip apply. In the event that Journeys International cancels a trip, you may transfer the full amount of your land payments to another trip without penalty.
Expenses Covered
Normally, our stated land costs include the cost of all guides, leaders, permits obtained after arrival, lodging accommodations, food and entry fees as specified, and all surface transportation associated with the planned itinerary. We do our best to avoid increasing prices after receipt of your deposit, but, rarely, factors beyond our control might require us to change our prices without prior notice, even after you have signed up.
Expenses Not Covered
Costs not included in the price may include: meals not indicated as included in itineraries; meals prior to arrival in starting cities; transfers, if not arriving or departing on the scheduled group flights; soft drinks, bottled water, and alcoholic beverages; medical expenses, costs of hospitalization, or evacuation from remote areas; laundry; airport departure taxes not included on your airline ticket; accommodations en route to starting cities; visas; airfares; gratuities; and insurance.
If a trip must be extended or an itinerary modified due to weather, road conditions, labor interruption, lack of transportation, political or civil disputes, medical emergency, or other causes beyond our control, then the traveler may incur additional costs that are not included in the trip price. We strongly recommend that all travelers obtain travel insurance to cover these risks.
Group-Sized Pricing & Group Minimums
Many trips are guaranteed to depart at prices published on our website with as few as two participants. However, in some cases it is necessary to adjust prices to reflect smaller group sizes. We do everything we can to make a trip operate as planned even with a single participant. Additional costs for small groups amounts vary from trip to trip. Final decision to cancel a trip due to insufficient signups is made 30 days prior to departure.
Environmental Stewardship
Journeys International believes that we have a responsibility to protect the earth for future generations of travelers. International tourism may be responsible for up to eight percent of annual worldwide emissions of greenhouse gasses. Journeys International advocates that adventure travelers who make environmentally-conscious choices when selecting their destinations and activities should also make the environmentally-conscious choice to offset the carbon footprint of their travel to compensate for their personal contributions to global climate change. Every Journeys International trip invoice includes an optional donation to the Earth Preservation Fund's carbon offset program to be used to purchase and permanently retire certified carbon credits to offset the carbon footprints of Journeys' travelers.  The Earth Preservation Fund purchases carbon credits that have been certified under a reliable third-party standard. Travelers who choose to make this donation will receive a receipt for 501(c)3 tax deduction. There is no penalty for opting out of this donation.
Pre-Departure Services
We look forward to working with you! After we receive your deposit we will send you a pre-departure information packet containing things like medical and immunization information, visa and other permit forms, a recommendation for travel insurance, packing checklist, reading list, cross-cultural information, and an initial invoice for the balance due. If you would like, we can also book your extended land travel arrangements for before and after your trip. About 2-3 weeks before departure, we will send you a final departure packet including last minute reminders and local contact information for your destination. We send some of our materials by mail, so if you are leaving home before the scheduled trip departure date, please let us know how we can best reach you so that you will receive your materials prior to your departure.
Please call our office at any time if you have questions about your trip or for additional information.
Lodging Accommodations
Lodging accommodations are usually double occupancy in hotel rooms, tents, or other facilities as described or noted in trip itineraries. Please contact our office to discuss pricing and availability of alternative accommodations. We try to honor specific requests for lodging, but in some cases we may have to book and confirm equivalent standard accommodations. If you are traveling alone but would prefer a roommate, then let us know! We are often able to match solo travelers. If a roommate is not available or if you prefer single accommodation, then you must pay the Single Supplement, if one applies. On some trips, it is not possible to guarantee single accommodations.
Fitness to Travel
Good physical and mental health are essential for the enjoyment of Journeys International's trips. In many cases participants travel in rugged areas remote from modern medical facilities. Good physical conditioning is recommended as preparation for all trips, especially those involving trekking. Most trips require some walking. By paying the booking deposit and signing the Reservation Form, the traveler certifies that he/she is fit for rigorous travel and does not have any physical, mental, or other condition that would create a hazard for him/herself or other travelers. It is essential that any participant with a medical condition requiring regular treatment or which may be affected by vigorous activity, prolonged travel, high altitude, heat, cold, natural phenomena, or particular foods, notify Journeys International in writing prior to booking.
We assume no responsibility for medical care and we cannot guarantee meeting special dietary requirements or vegetarian needs. Participants may be required to furnish a physician's statement of good health. Journeys International's or the individual trip leader's or guide's judgment shall provide the ultimate determination of an individual's fitness to embark upon, or to continue, a trip. Journeys International reserves the right to refuse reservations or deny participation prior to departure of anyone whom it deems unsuitable for a trip. Once a trip has been confirmed, medical circumstances will not be considered as exceptions to our cancellation policy. All participants must be covered by a current major medical insurance policy for the duration of their trip. Proof of such coverage may be requested.
Duration
12 Days
The number of days, or duration, in a destination corresponds with the itinerary as published. This is the time period covered by the land cost.
Group Size
2 - 10
The stated range indicates minimum required for guaranteed departure and maximum accepted on the scheduled dates. Exceptions can often be made for private departures.
Activity Level
Active
Optional gorilla tracking, which can be quite strenuous
Activity Level
Match the trip's intensity to your ability and motivation.
Gentle
Easy walking, with opportunities for low-key physical activity.
Active
Energetic exploration with optional day hikes, leisurely cycling, or light canoeing.
Vigorous
Day-long active excursions and options for demanding activity in varied environments.
Challenging
Strenuous hiking or other intense activity that may be at high altitude or over rough terrain.
Demanding
Multi-day trekking and other activities requiring endurance or strength. Steep trails. No technical expertise necessary.
Comfort Level
Choose accommodations and amenities that fit your personal style
Simple
Our most natural accommodations. Bath facilities often shared, sometimes rustic.
Delightful
Comfortable and especially personal. Small to mid-sized lodges, typically with private bath.
Superior
Lodges and hotels with additional amenities, refined artistry, or extra-special settings.
Deluxe
Exclusive or luxury lodges, hotels, or safari camps with fine dining options.
Uncommon
The most indulgent accommodations arranged specially for private trips.
Single Supplement
The single supplement is applicable if a roommate is not available or if single accommodation is specifically requested. While single accommodation is not available on all trips, we will try and honor this request whenever possible.