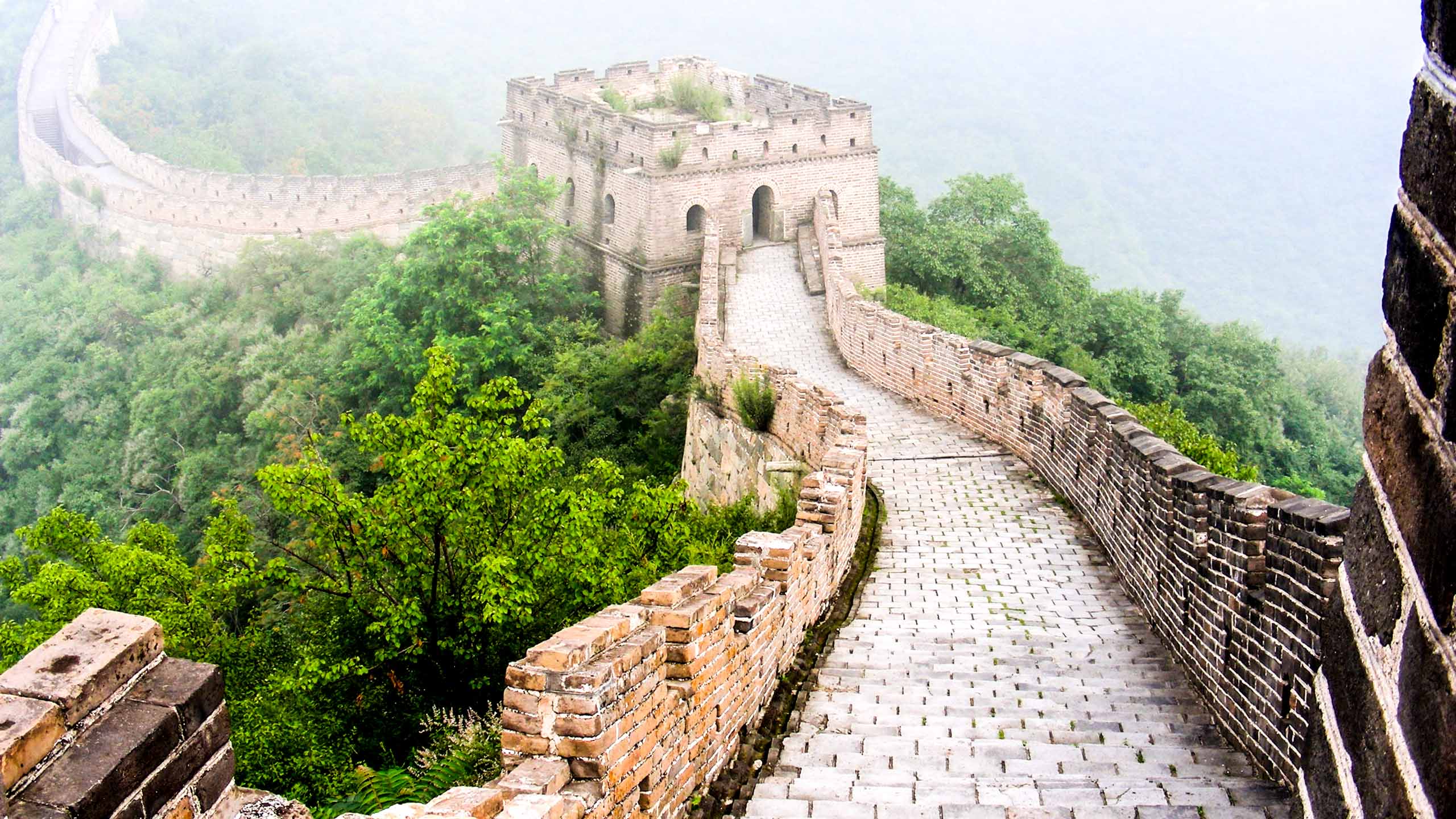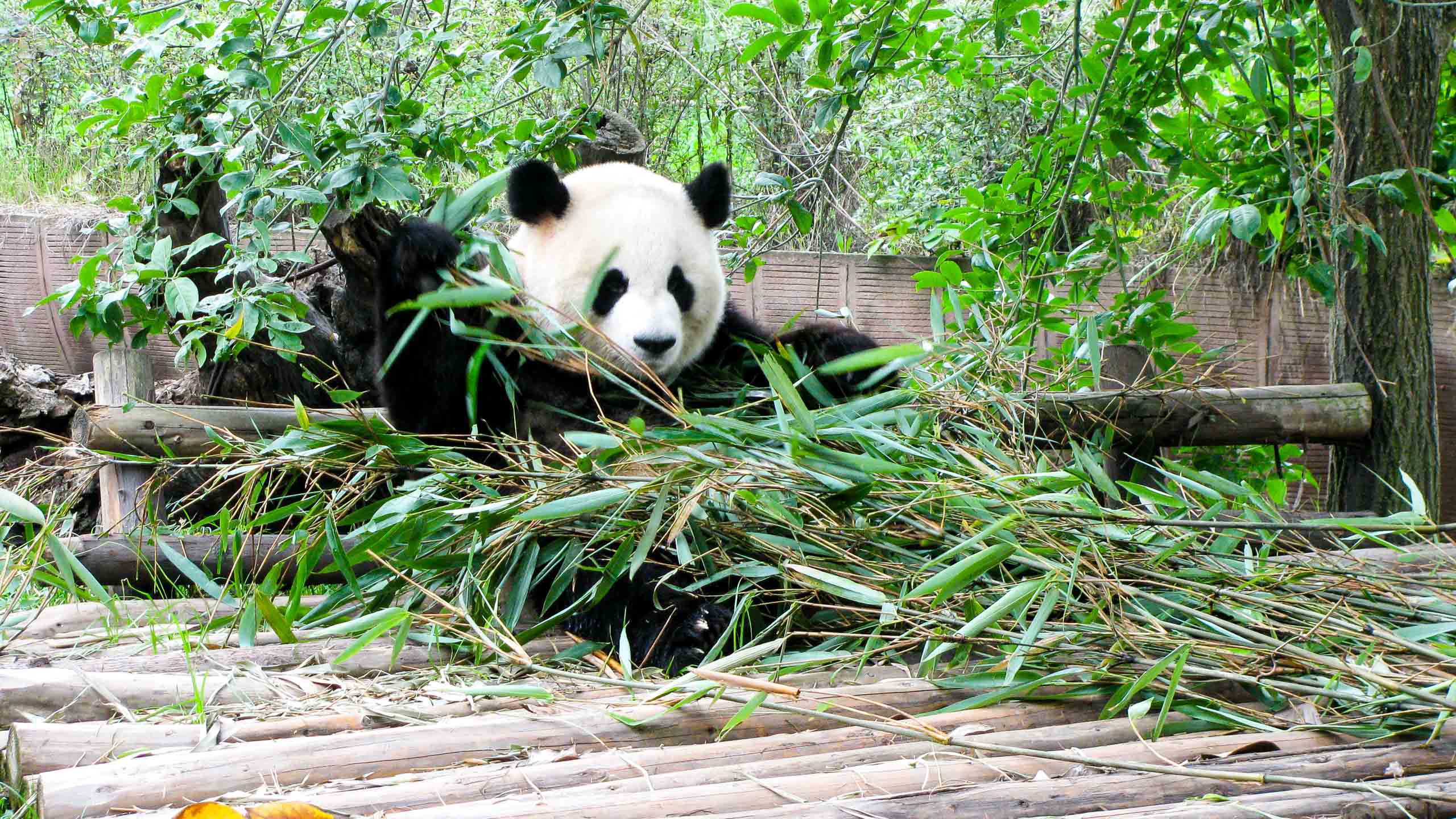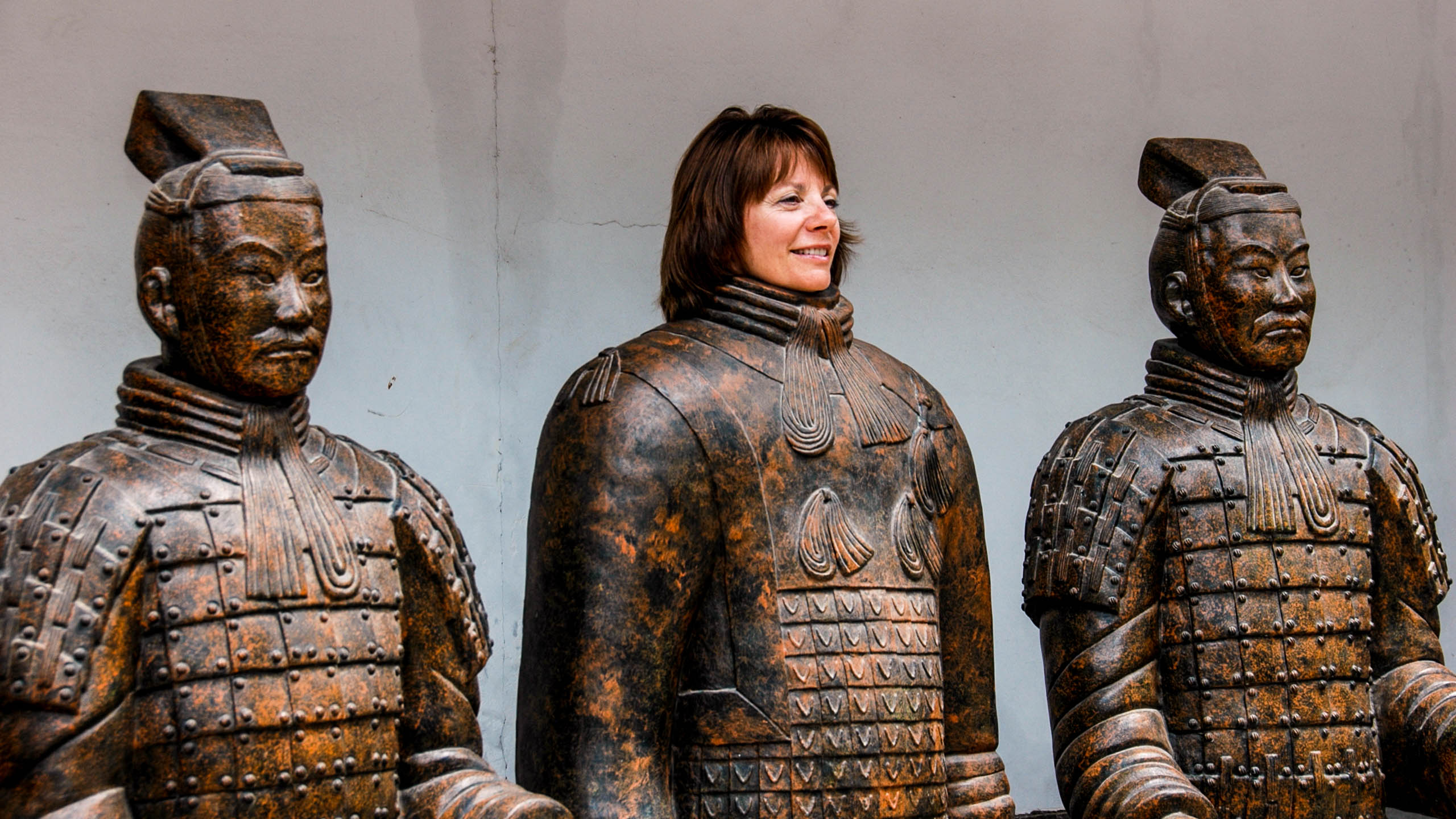 Enchanted China for Families
Giant Pandas, terracotta warriors, hutongs, bicycles, pedal cabs and the Great Wall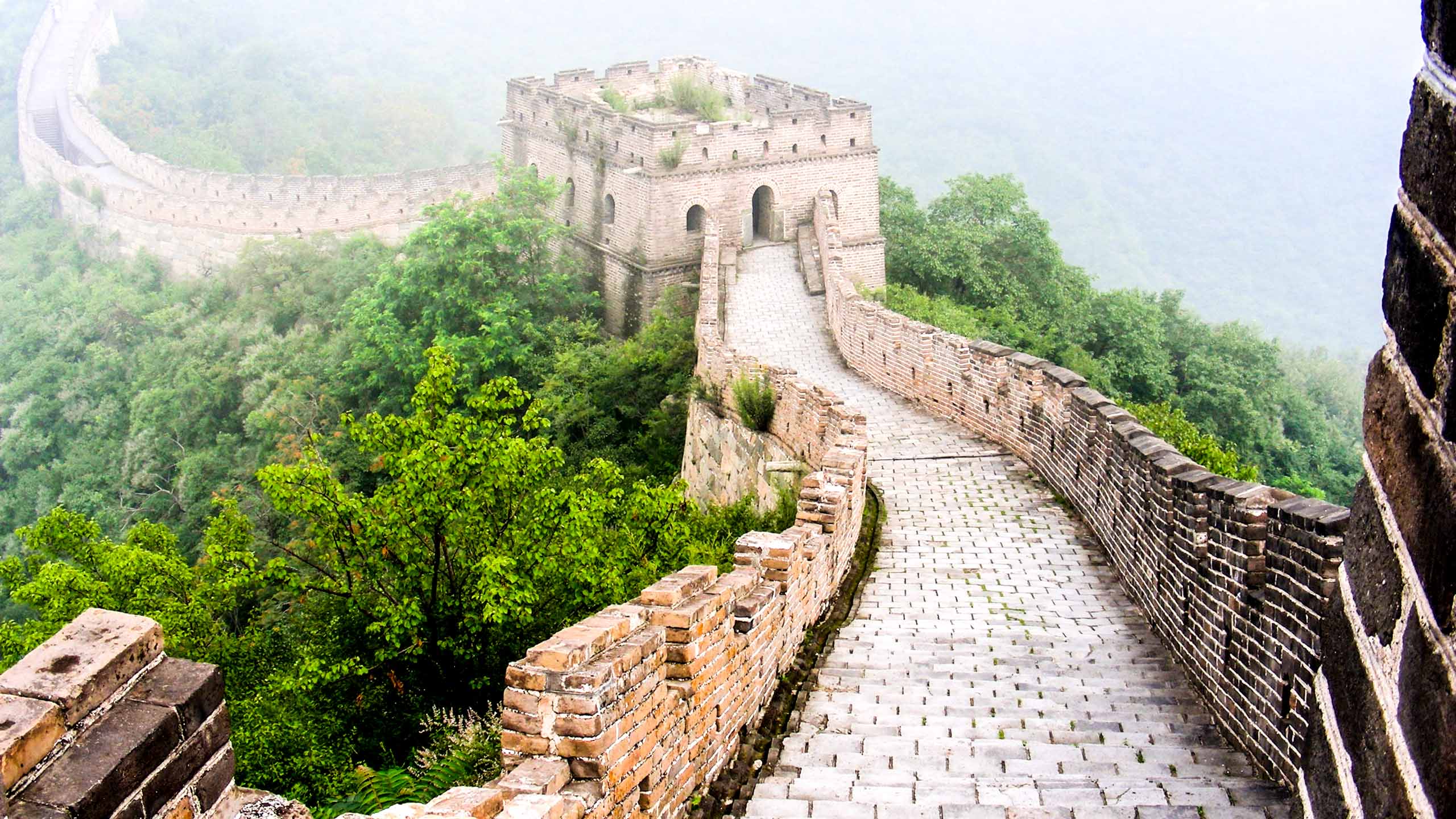 Sample Custom Trip
Kid Friendly
This 12-day family China trip is guaranteed to impress the whole family by combining China's must-see sites with the whimsical local attractions beloved by local Chinese families. The tour will take your family from busy Hong Kong Harbor to beautiful Guilin, then onward for a bike tour in Yangshuo and a ride down the River Li. You'll then explore Chengdu and visit the Giant Panda Research Center to get up close and personal with these amazing creatures. Xian's Terracotta Warriors and the Forbidden City in Beijing will entertain your family for the next few days until you complete your trip with a visit to China's most famous monument — the Great Wall. China pulses with energy, defies our stereotypes, and presents the perfect opportunity for family members to be surprised and delighted together.
Great For
Natural Wonders
Ancient History
Families with Kids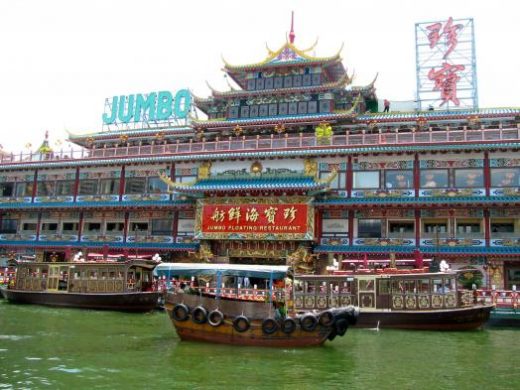 Welcome! Your family won't have to worry about anything upon arrival at the airport. Simply exit customs and someone will be there to meet you. They will even help with check-in at the hotel.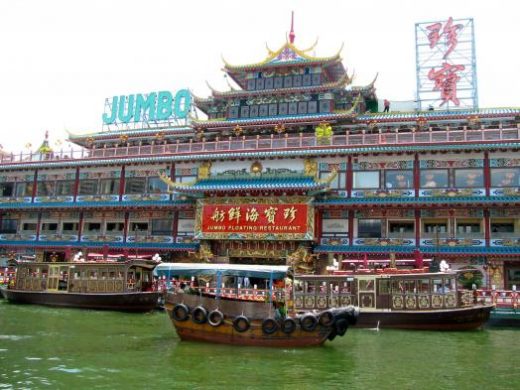 Lodging
Regal Kowloon Hotel or similar
B
Day 2
Hong Kong Free Day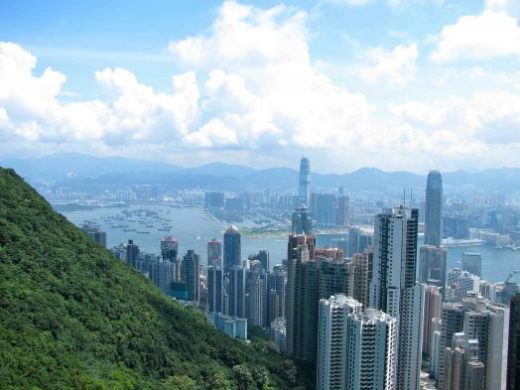 Today is free to relax or do some exploring with your family; your hotel can arrange for guided tours if you wish or we can arrange for a private tour for just your family for an additional cost. Consider a Hong Kong Island tour to visit Man Mo Temple, Aberdeen Fishing Village, Stanley Market, Repulse Bay, and see Victoria Peak by tram. Another option is Ocean Park, one of the largest oceanariums in the world, which features aquariums, dolphin shows, rides, a film simulator, and giant pandas — it's got something fun for everyone in your family. You can also take a cable car ride over the Park. Another option is a tour of the Lantau Islands. Your family can take a ferry out to see Silvermine Bay, Po Lin Monastery, Cheung Sha Beach, and Tai Village, then it's only a short ride out to the China Sea to see Chinese White Dolphins. It is only a short walk from your hotel, situated on the Kowloon side, to the waterfront, for a spectacular nighttime view of Hong Kong's harbor.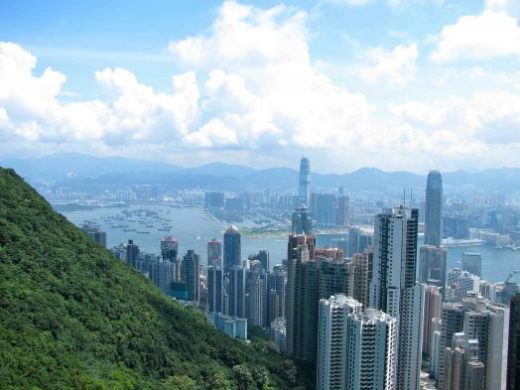 Lodging
Regal Kowloon Hotel or similar
C
Day 3
Flight to Guilin & Yangshuo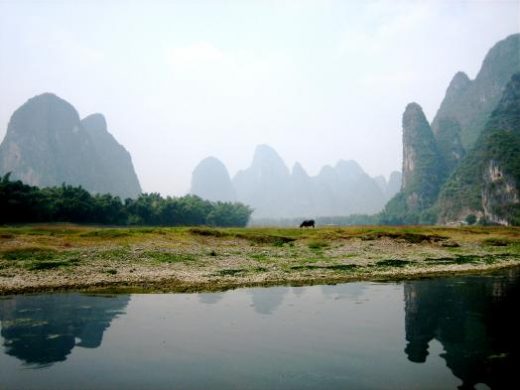 After breakfast, transfer to the airport for your flight to Guilin, a place of impressive natural beauty. After arriving in Guilin, drive just a few hours away to Yangshuo, which is nestled among imposing limestone karst formations that have inspired poets and painters for centuries. You may have some time to relax or perhaps take a stroll down West Street, the oldest street in Yangshuo with a history dating back to over 1,400 years. The street is completely paved in marble and has a simple court-yard like setting. The street is a great combination of traditional folk and international elements with craft shops, calligraphy and paint shops, embroidered silk shops, cafes and local Chinese restaurants, and even Kung Fu academies. This evening, head over to the "natural" theater to see the Impression Liusanjie light show. The waters of the Li River set the stage with the beautiful karst formations forming a natural backdrop. The performance features over 600 locals, mostly from the Zhuang minority group and includes farmers, fishermen, and young girls. The performers sing and dance with special lights attached to their costumes adding an interesting twist to the performance. The show was designed and directed by Zhang Yimao, the same person who directed the opening ceremony of the 2008 Beijing Olympics.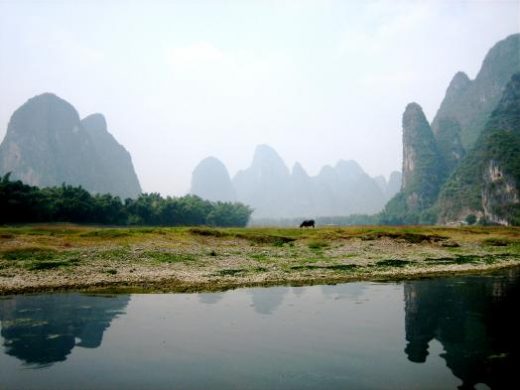 Meals
Breakfast, Lunch, Dinner
Lodging
Green Lotus Hotel or similar
D
Day 4
Biking in Yangshuo, Boating in Fuli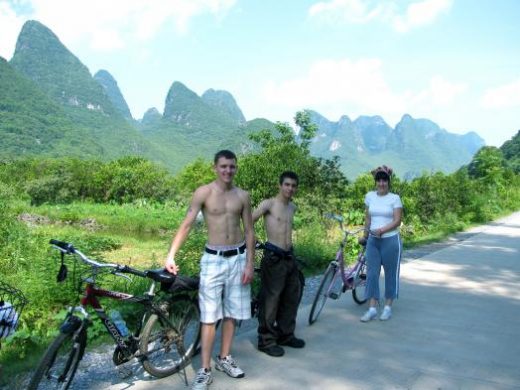 Yangshuo is a small town offering a relaxed and intimate alternative from the major cities of China and is an excellent place to explore by bicycle*. You and your family can join your local guide and spend a few hours exploring the wonderful scenery in the surrounding countryside, including Moon Hill, a limestone pinnacle with a moon-shaped hole. The kids will love climbing and exploring this unique natural wonder. Your family will also meet some of the inhabitants of the nearby villages. Enjoy a home-cooked lunch at the home of a local family before taking a leisurely boat ride down the Li River from Yangti to Xingping, enjoying the beautiful scenery along the way. Along the way, you'll catch a glimpse into the lives of the locals that make the river their home. You'll see elderly fishermen in search of a meal, children playing in the water, livestock quenching their thirst along the rivers' edge, and women washing the laundry. Before returning to your hotel, take a drive to the picturesque market town of Fuli, with its stone houses and cobbled lanes. Fuli is known as the "town of painted paper fans" and one of the few best-preserved ancient towns in the Guilin region. The town has a history dating back more than 1,000 years and many traditional houses, pagodas, and temples can still be seen along its ancient streets.
Note: If you are unable to do the bike ride, you will be driven to the sites.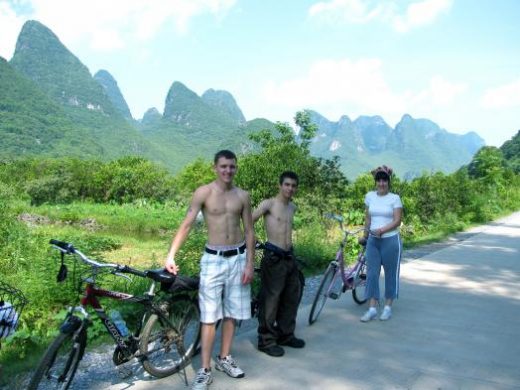 Meals
Breakfast, Lunch, Dinner
Lodging
Green Lotus Hotel or similar
E
Day 5
Sights and Sounds of Chengdu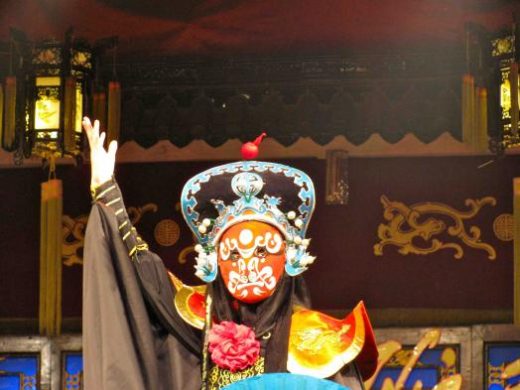 After breakfast, transfer to the airport for a flight to Chengdu, a city which has been influenced by a history of trade built on "cottage industry" handicrafts. Recent changes in Chinese regulations have seen a revival of this private industry tradition and signs of a thriving market are at almost every turn. Afterwards, visit Renmin Park, where there is a bonsai rockery and a kids' playground. Your family can take a delightful trip around the park's lake in a pedal boat for a fun way to see all that the park has to offer. Across the lake from the teahouse is the entry to an underground museum/funhouse that will be sure to delight all the members of your family. Originally a bomb shelter, the building now houses a Chinese monster show. It also contains models of New York, Sydney, Rome, and the Taj Mahal. Time permitting, visit other local sites in Chengdu. In the evening, you will attend the "Changing of the Faces" performance. During the show, the performers change their colorful masks so quickly that a new face appears almost like magic.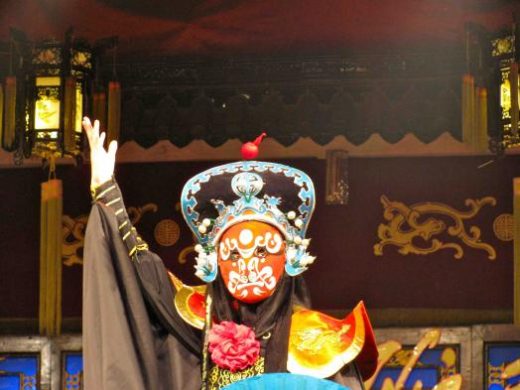 Lodging
Yinhe Dynasty Hotel or similar
F
Day 6
Visit the Giant Pandas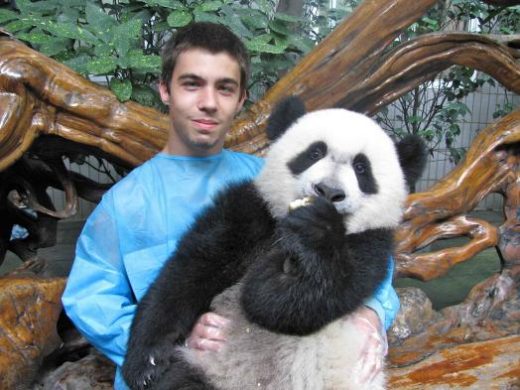 One of the highlights of this family trip to China is a visit to the Giant Panda Research Center. Here, your family will be able to watch the pandas at play and learn about how pandas survive in the wild. Unlike a zoo, the pandas here are in open enclosures with lots of green space and large play structures, which ensures your family an exciting visit with these playful, happy creatures. The Giant Panda is one of the world's most endangered species and has become an icon for conservation movements everywhere. Though still found in parts of the Sichuan province, they are very difficult to spot in the wild. Seeing these amazing creatures up close is something that kids of all ages are sure to enjoy.  Return to your hotel in Chengdu for your overnight.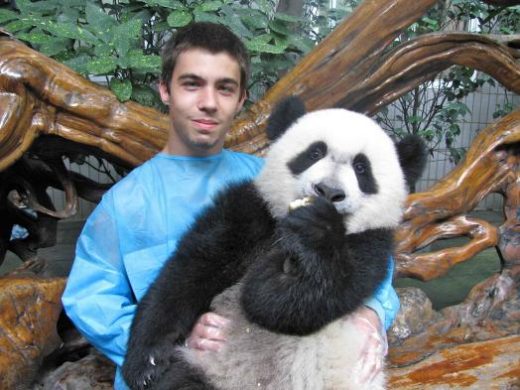 Lodging
Yinhe Dynasty Hotel or similar
G
Day 7
The Terracotta Warriors of Xian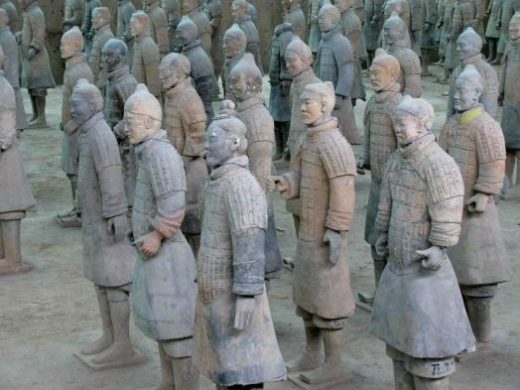 Fly from Chengdu to Xian, best known for its renowned Terracotta Warriors. These entombed statues are considered one of the most important archeological finds of the century. Over 6,000 of them were individually sculpted from clay, each having a different costume, height, and even facial expression. They stand in battle formation, facing east to protect the tomb of China's first Emperor, the great Qin Shihuang. Your family will also visit the ancient Imperial Hot Spring Baths, famous for its romantic love story of Emperor Xuangzong and his concubine Yang Guifei during the Tang Dynasty, and the bustling countryside open market. In the evening, there will be a dinner and concert from the restored Tang Dynasty featuring court music and dance. The dinner features dumplings that come in a variety of fun shapes such as frogs, rabbits, chickens, ducks, and lotus flowers.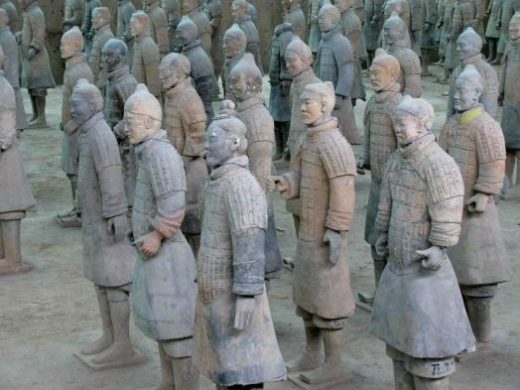 Meals
Breakfast, Lunch, Dinner
Lodging
Bell Tower Hotel or similar
H
Day 8
Explore Xian & Overnight Train to Beijing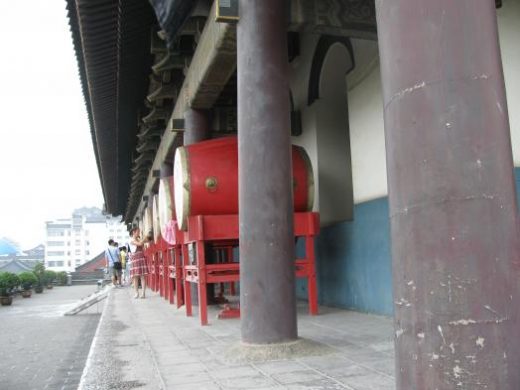 In the 10th century, Xian was thought to be the greatest city on earth. Visit its ancient sites, which include the Bell and Drum Towers, the Wild Goose Pagoda, which was built by Emperor Gao Zong in memory of his deceased mother, and the Ancient City Walls, built on the foundations of the walls of the Tang Forbidden City. If you like, take a bike ride around the Ancient Walls. If there is time, you will visit the Shanxi Museum, which holds the world's greatest repository of Tang Dynasty ceramics, paintings, and imperial artifacts. In the evening, you will board an overnight train for Beijing. You'll stay in a soft-sleeper class carriage in a compartment containing four bunks. There is a luggage closet above the door in each compartment and a small table between the two lower bunks. The toilets (often Western-style on one end and squat on the other), washroom, and boiled water dispenser are located at the end of each carriage. It is a good idea to pick up some snacks before boarding the train.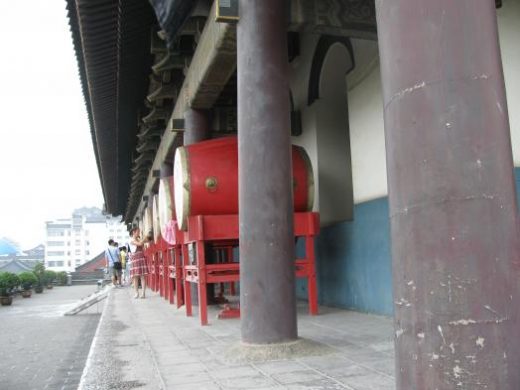 Lodging
Overnight sleeper train
I
Day 9
Adventure in the Forbidden City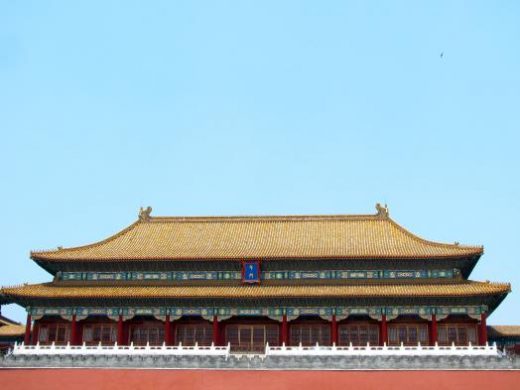 Arrive in Beijing on a morning arrival and meet your local guide on the train station platform. From here, you'll transfer to your hotel to drop off your luggage and have breakfast. Afterwards, begin a guided city tour that includes the enormous Forbidden City, built in the early 1400's to serve as the home of emperors and their families. It was also the ceremonial and political center of the Chinese government for almost 500 years. Its size might surprise you, but what makes it fascinating is the intense detail with which it was built, ranging from intricately carved walkways to colorfully painted ceilings. The surprises at every turn make it a fun area to explore with your family. The Summer Palace, another fine example of extraordinary workmanship, sits atop Longevity Hill overlooking the man-made Kunming lake. The Palace is located within a Royal Park that is now a UNESCO World Heritage Site and considered a masterpiece in Chinese gardens. This is a wonderful, relaxing area to take a stroll or perhaps a boat ride around the lake. In the evening, enjoy a performance of The Legend of Kung Fu. The show, combining Kung Fu, dance, and acrobatics, follows the story of a young boy trying to fulfill his dream of becoming a Kung Fu master. The performers, all boys averaging 17 years in age, have studied Chinese Kung Fu for many years. The combination of acrobatics, traditional Kung Fu, and modern dance makes this show exciting for kids and culturally enlightening for parents.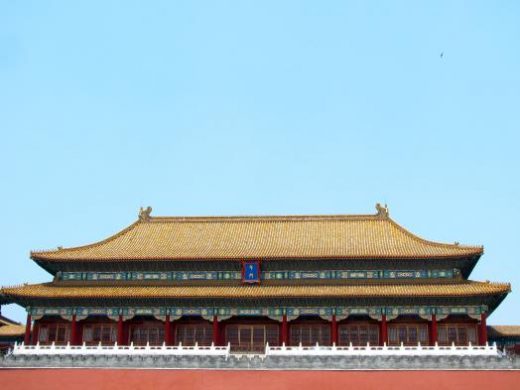 Lodging
Novotel Peace Hotel or similar
J
Day 10
Hutongs - Experience Traditional Beijing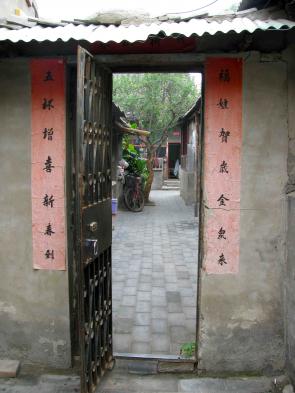 Today your family heads off the beaten path with a pedal-cab tour through the hutong area. Hutongs are extensive residential neighborhoods of low courtyard houses lining mazes of "streets" that may be only a meter or two wide. You will be fascinated by life in the hutongs, and the local children will be just as curious as your kids are about them. Return to your hotel in Beijing where the rest of the day is free to explore on your own or perhaps spend the afternoon swimming in the hotel's pool. Another option is to spend the afternoon at one of Beijing's interesting water parks such as Water World in the Water Cube, the largest and most advanced indoor water park in Asia (entry fee is about $25-35 per person and does not include transfers).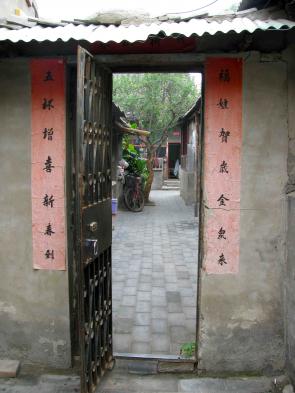 Lodging
Novotel Peace Hotel or similar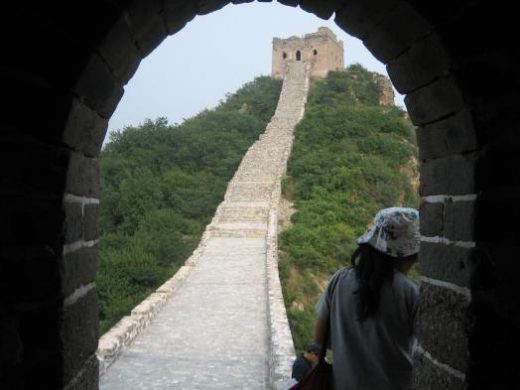 Today you will travel by van to visit the Great Wall at Mutianyu, a large 1.5-mile stretch of the wall about 50 miles northeast of Beijing, renowned for its Ming dynasty guard towers and fantastic views. You will have a great time hiking this, one of the few remaining segments of the Great Wall where architectural features have been well-preserved, including 26 military watchtowers. Afterward, return to Beijing where you have the rest of the afternoon free to do some final souvenir shopping or exploring. We recommend shopping at Hong Qiao Pearl Street Market, which has much more to offer than just pearls and jewels. Here you'll find everything from cameras, silk products, traditional and designer clothing, and traditional Chinese art. The children will enjoy wandering the Hong Qiao Toy Market. The market is only about a 15 minute cab ride from your hotel. Another interesting market, located about 15 minutes from your hotel by cab, is the Xiu Shui Jie, known as "Silk Street" Market. Here you will find a variety of items to purchase including name brand clothing, tea, Chinese handicrafts, toys, trinkets, and fine jewelry.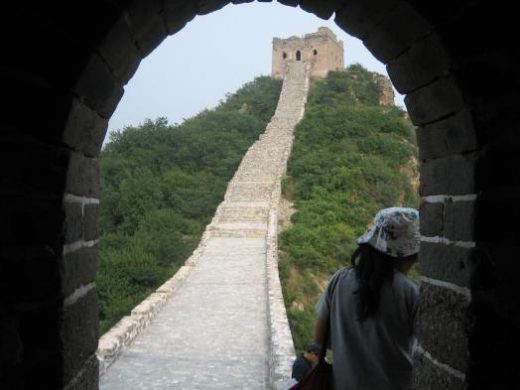 Lodging
Novotel Peace Hotel or similar
Say Zái Jián! (good-bye) to your guide as you are transferred to the airport for your flight home.
Dates & Price
Best Time of Year to Visit
This 12-day family China trip is guaranteed to impress the whole family by combining China's must-see sites with the whimsical local attractions beloved by local Chinese families. The tour will take your family from busy Hong Kong Harbor to beautiful Guilin, then onward for a bike tour in Yangshuo and a ride down the River Li. You'll then explore Chengdu and visit the Giant Panda Research Center to get up close and personal with these amazing creatures. Xian's Terracotta Warriors and the Forbidden City in Beijing will entertain your family for the next few days until you complete your trip with a visit to China's most famous monument — the Great Wall. China pulses with energy, defies our stereotypes, and presents the perfect opportunity for family members to be surprised and delighted together.
Need to Know
China is a developing country whose infrastructure, values, customs and standards differ from what you are used to at home. Please bear this in mind as you are traveling in this exciting country and respect the fact that you cannot impose your standards and expectations on the culture there. This difference in standards also means that you might, at times, be inconvenienced by some things are beyond our control, such as train delays (although these are rare). The easiest way to overcome any problems that might occur is to be open-minded.
Pricing and Payment
Reservations are accepted and confirmed after we receive a non-refundable booking deposit and a Traveler Profile Form signed by each adult on the trip as well as by the guardian for each child on the trip, and if space is available. For most group departures, the booking deposit is $500 per person per trip, though for some trips it may be more, as noted in the trip description.
The minimum booking deposit requirement for custom trips is $800 per person, and this deposit is non-refundable. A trip-planning fee of $250 per itinerary is also charged to cover costs of preparing itinerary proposals for custom trips. This fee is credited to the cost of the trip, but is nonrefundable if you do not take the trip. Custom travel during holiday seasons may require a deposit prior to trip confirmation.
An invoice for the total estimated cost of your itinerary will be sent with your reservation confirmation. For both group departures and custom trips, a second deposit of $1,000 per person is due 120 days prior to departure or at the time of booking for reservations made fewer than 120 days before departure. The balance as shown on your invoice is due 60 days prior to departure regardless of whether extensions or other arrangements are pending. Although we do our best to avoid increasing prices after we receive your deposit, in some cases it may be necessary to adjust pricing even after we receive payment to allow for changes in group size, rooming status, currency exchange rate fluctuations, fuel surcharges and other circumstances attendant to international travel. Late payments may jeopardize confirmation of your itinerary and in some cases may result in additional fees. If we have not received final payment 30 days prior to departure your reservation may be canceled and subject to our Cancellation & Refund Policy stated below.
We accept payments by Visa, MasterCard, American Express, or check drawn on a U.S. bank account. Payment for airfare is required at the time of ticketing. Discounts that may be available for some trips are not available toward bookings made through travel agencies.
Late Signups
Early reservations are encouraged! Some trips and flights fill several months before departure. We can confirm your space on a trip once we receive your deposit and signed Reservation Form. We try, but cannot guarantee, to accept late signups. In the event that we are able to accept reservations fewer than 60 days before a trip departure, additional fees of $500 or more may apply to cover administrative costs necessary to expedite your reservation confirmation and transmit your departure materials. For reservations made fewer than 60 days before departure, full payment will be due at the time of booking.
Itinerary Changes
We understand that circumstances arise that lead you to inquire about changes to your itinerary, and aim to satisfy your requests. Once activities and accommodations have been confirmed, there will be a $50 change fee, in addition to the difference in costs for the services booked. When changes are requested within one week of departure, the change fee is $100. For changes requested after a trip has begun, the change fee is $200.
Cancellations & Refunds
If you must cancel before departure, you may request a refund according to the following schedule. Some trips require additional non-refundable payments as noted in the trip description or in the trip itinerary.
| Days Prior to Departure | Cancellation Penalty |
| --- | --- |
| 90 or more | Non-refundable booking deposit and trip planning fee, if applicable |
| 45-89 | 30% of total land costs |
| 31-44 | 75% of total land costs |
| 0-30 | 100% of total land costs |
Please note: cancellation of airfare, other transit, and lodging is subject to the policies of the individual carriers or providers and are not included in the schedule above. Additional cancellation fees are the responsibility of the traveler. We strongly recommend that all travelers purchase travel insurance that includes coverage for trip cancellation or interruption which may reimburse you for cancellation penalties and extra trip expenses should a circumstance covered by the policy force you to cancel or interrupt your trip.
Departure is defined as the date on which travelers will leave their home state, province or city, or the trip departure date as indicated on the trip itinerary, whichever comes first. Cancellation date will be considered the date that we receive written notification of your intent to cancel.
Payments due at the time of cancellation remain the responsibility of the client. No partial refunds are possible for unused hotel rooms, air or land travel, trekking days, or other sight-seeing arrangements included in the land cost.
In the event Journeys International cancels a trip, for any reason, all money for services described in the trip description, less airline ticket cancellation fees, will be refunded.
Air Fares
We can help you to secure air travel arrangements to correspond with land travel booked through Journeys International. We work with an airfare consolidator to assist in booking the flights that suit your needs. Journeys International may charge a ticketing fee for this service. For group departures, if you prefer to fly on dates other than those listed as trip dates, or if you arrive at your destination other than at the group arrival time, then you may incur an additional fee to cover the separate transfer, contingency, and coordination costs which frequently arise from arrival and departure on flights different from our regular bookings. We will let you know about these fees ahead of time, if they apply. If you must change your air routing after ticketing, there is a charge of $50 per change, in addition to change or cancellation charges levied by the airline.
If you decide to make your own flight arrangements, you must provide Journeys International with a complete copy of your itinerary showing departure and arrival flights and times. You should plan to arrange your own air travel if you are using mileage credit or originating outside North America, but please be in touch with our office before you finalize ticketing so that we can help you to coordinate the correct arrival and departure dates and times.
Transfers Between Trips
You may transfer between some trips upon written request. More than 90 days before departure, the deposit transfer fee is $100 per person plus any cancellation fees charged by hotels or ground service providers. Less than 90 days before departure, full cancellation penalties from the original trip apply. In the event that Journeys International cancels a trip, you may transfer the full amount of your land payments to another trip without penalty.
Expenses Covered
Normally, our stated land costs include the cost of all guides, leaders, permits obtained after arrival, lodging accommodations, food and entry fees as specified, and all surface transportation associated with the planned itinerary. We do our best to avoid increasing prices after receipt of your deposit, but, rarely, factors beyond our control might require us to change our prices without prior notice, even after you have signed up.
Expenses Not Covered
Costs not included in the price may include: meals not indicated as included in itineraries; meals prior to arrival in starting cities; transfers, if not arriving or departing on the scheduled group flights; soft drinks, bottled water, and alcoholic beverages; medical expenses, costs of hospitalization, or evacuation from remote areas; laundry; airport departure taxes not included on your airline ticket; accommodations en route to starting cities; visas; airfares; gratuities; and insurance.
If a trip must be extended or an itinerary modified due to weather, road conditions, labor interruption, lack of transportation, political or civil disputes, medical emergency, or other causes beyond our control, then the traveler may incur additional costs that are not included in the trip price. We strongly recommend that all travelers obtain travel insurance to cover these risks.
Group-Sized Pricing & Group Minimums
Many trips are guaranteed to depart at prices published on our website with as few as two participants. However, in some cases it is necessary to adjust prices to reflect smaller group sizes. We do everything we can to make a trip operate as planned even with a single participant. Additional costs for small groups amounts vary from trip to trip. Final decision to cancel a trip due to insufficient signups is made 30 days prior to departure.
Environmental Stewardship
Journeys International believes that we have a responsibility to protect the earth for future generations of travelers. International tourism may be responsible for up to eight percent of annual worldwide emissions of greenhouse gasses. Journeys International advocates that adventure travelers who make environmentally-conscious choices when selecting their destinations and activities should also make the environmentally-conscious choice to offset the carbon footprint of their travel to compensate for their personal contributions to global climate change. Every Journeys International trip invoice includes an optional donation to the Earth Preservation Fund's carbon offset program to be used to purchase and permanently retire certified carbon credits to offset the carbon footprints of Journeys' travelers.  The Earth Preservation Fund purchases carbon credits that have been certified under a reliable third-party standard. Travelers who choose to make this donation will receive a receipt for 501(c)3 tax deduction. There is no penalty for opting out of this donation.
Pre-Departure Services
We look forward to working with you! After we receive your deposit we will send you a pre-departure information packet containing things like medical and immunization information, visa and other permit forms, a recommendation for travel insurance, packing checklist, reading list, cross-cultural information, and an initial invoice for the balance due. If you would like, we can also book your extended land travel arrangements for before and after your trip. About 2-3 weeks before departure, we will send you a final departure packet including last minute reminders and local contact information for your destination. We send some of our materials by mail, so if you are leaving home before the scheduled trip departure date, please let us know how we can best reach you so that you will receive your materials prior to your departure.
Please call our office at any time if you have questions about your trip or for additional information.
Lodging Accommodations
Lodging accommodations are usually double occupancy in hotel rooms, tents, or other facilities as described or noted in trip itineraries. Please contact our office to discuss pricing and availability of alternative accommodations. We try to honor specific requests for lodging, but in some cases we may have to book and confirm equivalent standard accommodations. If you are traveling alone but would prefer a roommate, then let us know! We are often able to match solo travelers. If a roommate is not available or if you prefer single accommodation, then you must pay the Single Supplement, if one applies. On some trips, it is not possible to guarantee single accommodations.
Fitness to Travel
Good physical and mental health are essential for the enjoyment of Journeys International's trips. In many cases participants travel in rugged areas remote from modern medical facilities. Good physical conditioning is recommended as preparation for all trips, especially those involving trekking. Most trips require some walking. By paying the booking deposit and signing the Reservation Form, the traveler certifies that he/she is fit for rigorous travel and does not have any physical, mental, or other condition that would create a hazard for him/herself or other travelers. It is essential that any participant with a medical condition requiring regular treatment or which may be affected by vigorous activity, prolonged travel, high altitude, heat, cold, natural phenomena, or particular foods, notify Journeys International in writing prior to booking.
We assume no responsibility for medical care and we cannot guarantee meeting special dietary requirements or vegetarian needs. Participants may be required to furnish a physician's statement of good health. Journeys International's or the individual trip leader's or guide's judgment shall provide the ultimate determination of an individual's fitness to embark upon, or to continue, a trip. Journeys International reserves the right to refuse reservations or deny participation prior to departure of anyone whom it deems unsuitable for a trip. Once a trip has been confirmed, medical circumstances will not be considered as exceptions to our cancellation policy. All participants must be covered by a current major medical insurance policy for the duration of their trip. Proof of such coverage may be requested.
Duration
12 Days
The number of days, or duration, in a destination corresponds with the itinerary as published. This is the time period covered by the land cost.
Group Size
2 - 12
The stated range indicates minimum required for guaranteed departure and maximum accepted on the scheduled dates. Exceptions can often be made for private departures.
Comfort Level
Superior
Modern 4-star hotels
Activity Level
Active
Light walking & biking; optional hill climbing
Activity Level
Match the trip's intensity to your ability and motivation.
Gentle
Easy walking, with opportunities for low-key physical activity.
Active
Energetic exploration with optional day hikes, leisurely cycling, or light canoeing.
Vigorous
Day-long active excursions and options for demanding activity in varied environments.
Challenging
Strenuous hiking or other intense activity that may be at high altitude or over rough terrain.
Demanding
Multi-day trekking and other activities requiring endurance or strength. Steep trails. No technical expertise necessary.
Comfort Level
Choose accommodations and amenities that fit your personal style
Simple
Our most natural accommodations. Bath facilities often shared, sometimes rustic.
Delightful
Comfortable and especially personal. Small to mid-sized lodges, typically with private bath.
Superior
Lodges and hotels with additional amenities, refined artistry, or extra-special settings.
Deluxe
Exclusive or luxury lodges, hotels, or safari camps with fine dining options.
Uncommon
The most indulgent accommodations arranged specially for private trips.
Single Supplement
The single supplement is applicable if a roommate is not available or if single accommodation is specifically requested. While single accommodation is not available on all trips, we will try and honor this request whenever possible.