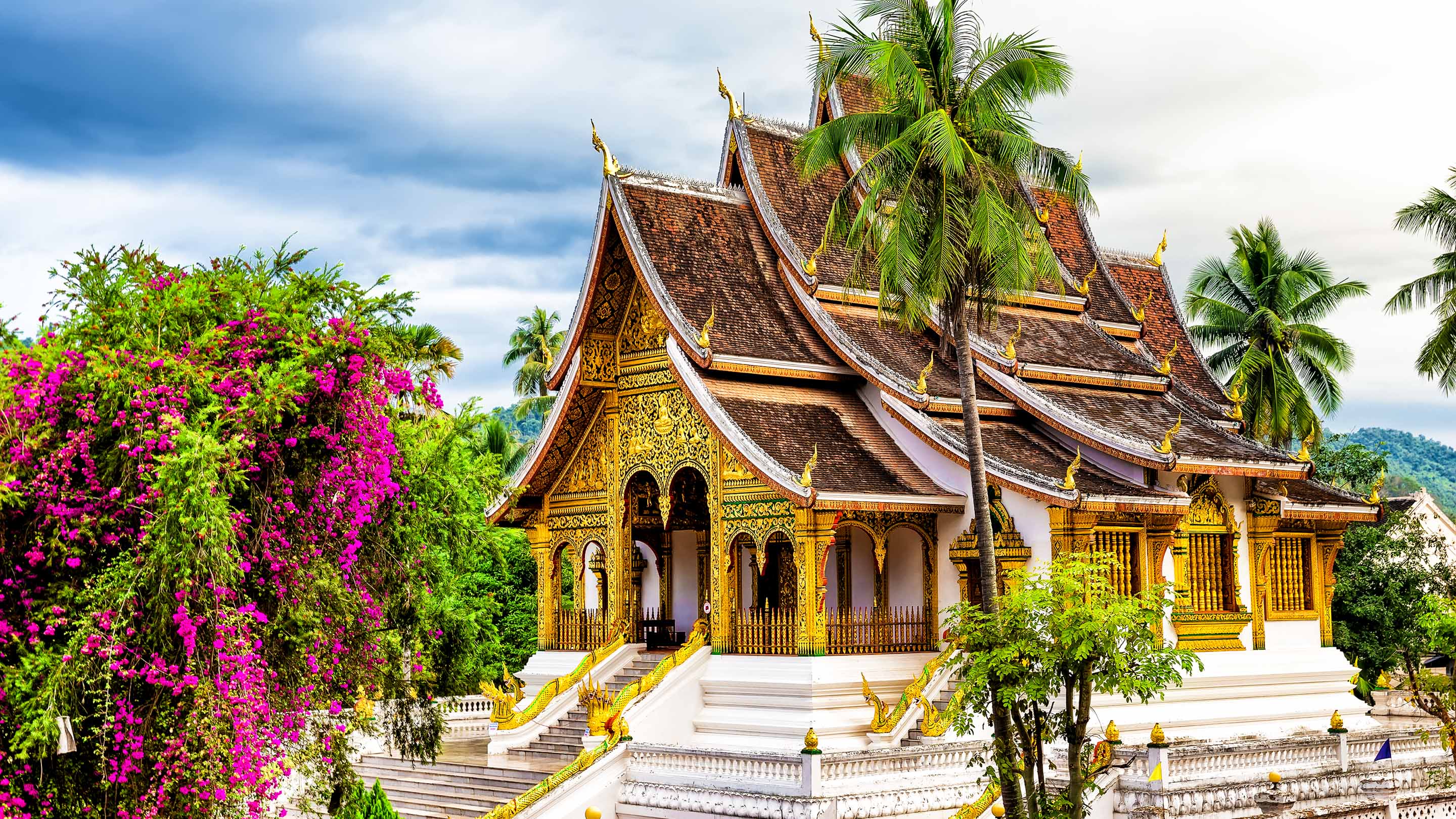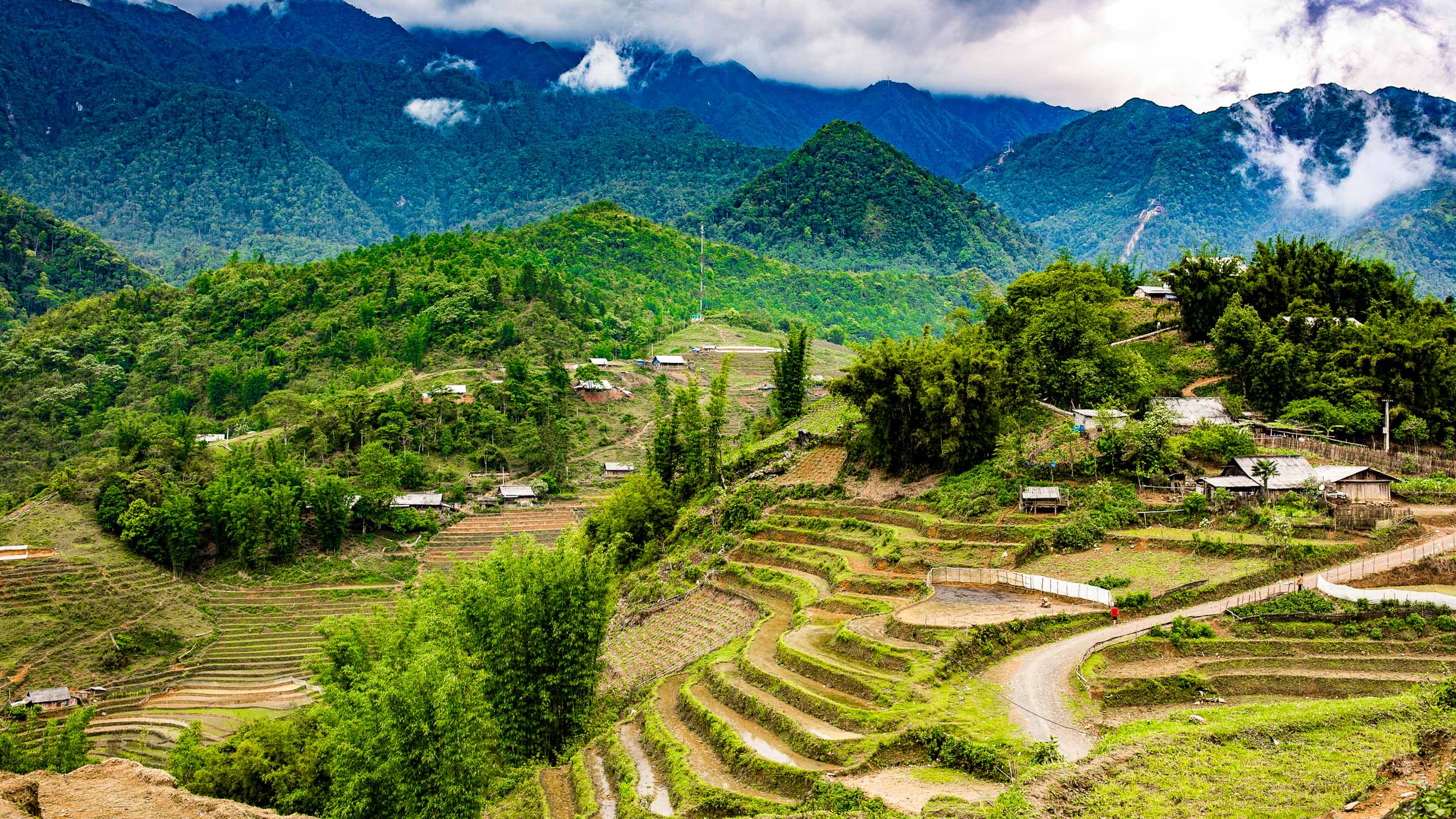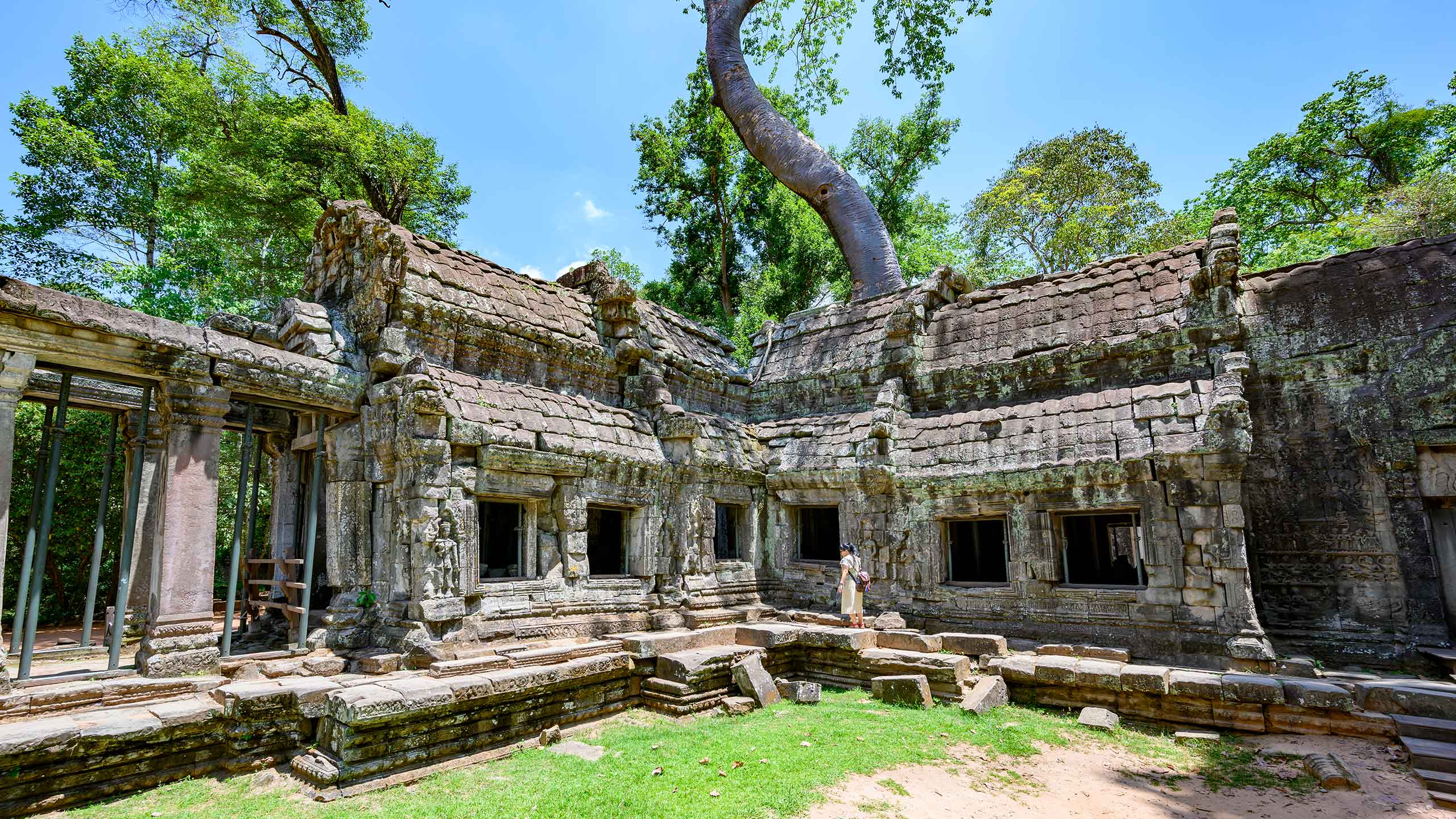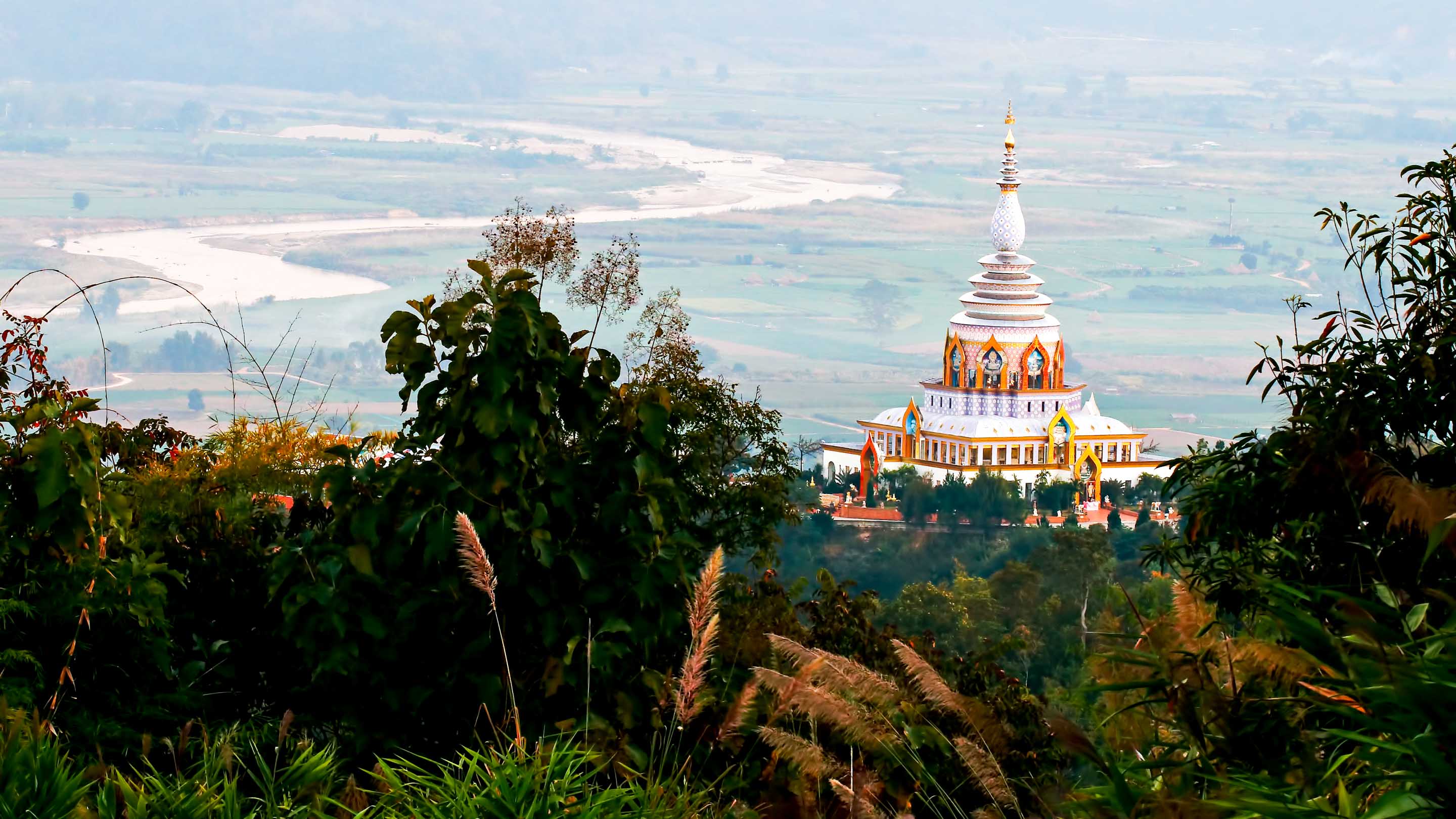 Savoring Southeast Asia
Stimulate the senses in Thailand, Laos, Cambodia, and Vietnam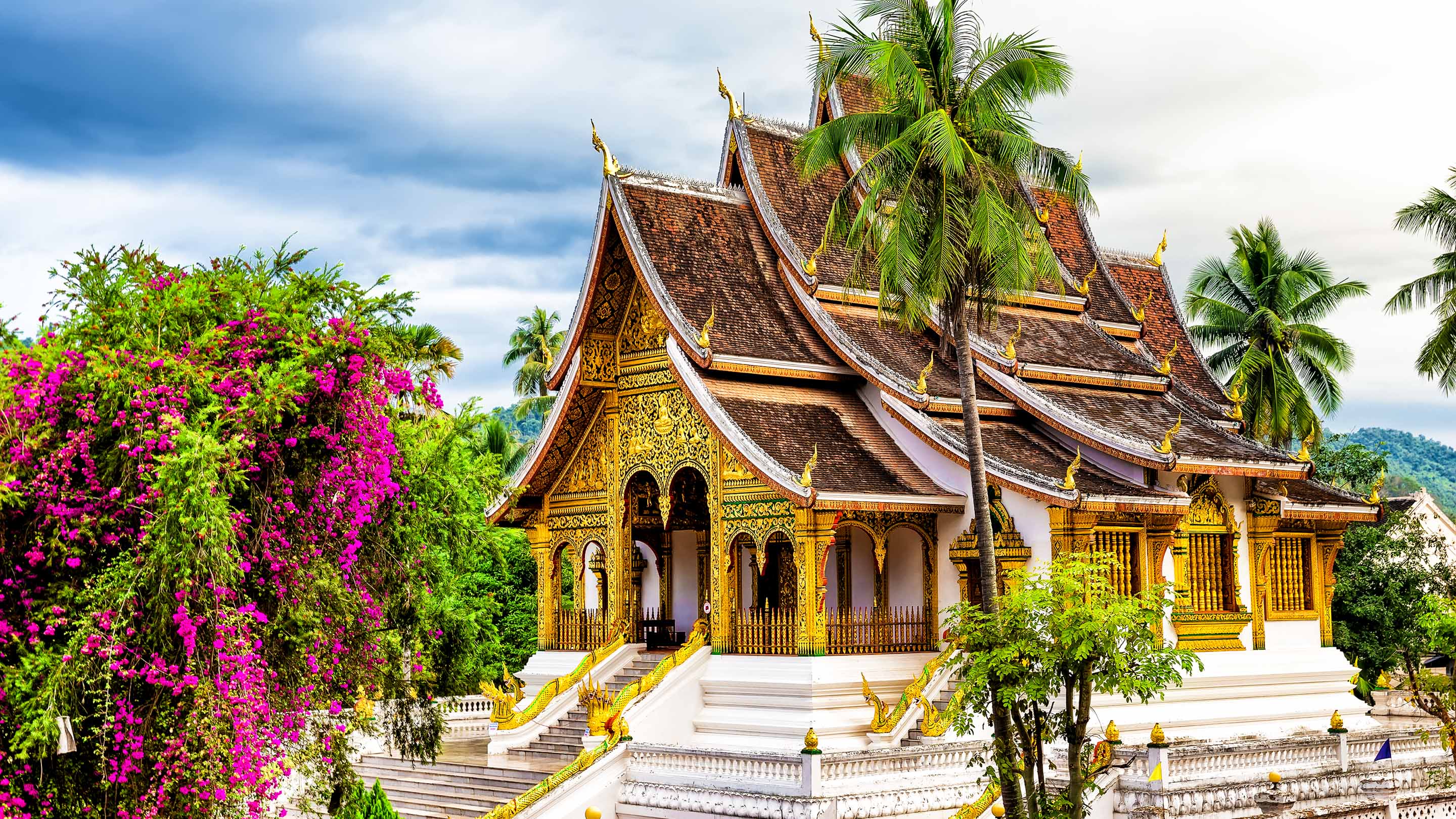 Destination
Southeast Asia
This is a comprehensive overview of Southeast Asia that includes Thailand, Vietnam, Cambodia, and Laos.
Packed full of a wide variety of cultural, historical, and recreational activities, Savoring Southeast Asia is perfect for the traveler who is interested in "sampling" every aspect of each country. From touring temples to cruising the Mekong River to attending a cultural performance, the varied array of experiences will keep you constantly engaged and satisfy all your curiosities.
As with all of our trips that are available privately on your dates, this itinerary is fully customizable. Our skilled Adventure Specialists can help you pick and choose activities based on your preferences and will design a custom itinerary just for you and your private group. Use this itinerary as a starting point, but remember that it can be changed however you'd like!
I enjoyed all the cultural aspects, from the clothing, transportation, architecture, food, music, language, museums, history and religion. Rebecca P.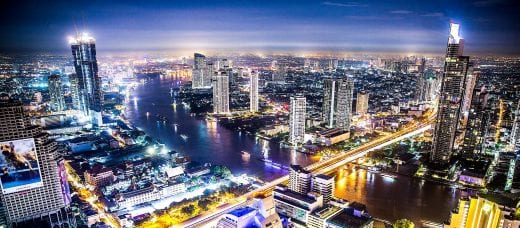 Welcome to Bangkok – the quintessential eastern metropolis and Southeast Asia's most vibrant capital city. Known in Thai as "the city of angels," Bangkok is a city of mind-boggling history and spirituality, where you can expect ancient Thai temples that rise magnificently from the riverbanks, colorful palaces that glisten spectacularly in the sunlight, and a snaking river that audaciously winds its way through the heart of the city. Fabulous shopping awaits you, whether you're after high-quality artisanal handicrafts or excellent bargains in Asia's most stylish shopping centers. If you're a food lover, you will delight in the exceptionally delicious meals that can be enjoyed at every corner of the city.
Upon your arrival, meet your guide at the airport and transfer to your hotel. The rest of the day is yours to relax or explore. Your hotel is located along the Chao Phraya River in the lively Khao San district and historic center of Bangkok – the ideal base from which to enjoy the sights and sounds of the city. Consider arriving a day early to adjust to the local time zone. We can arrange another night's stay at the hotel. Check-in time at the hotel is 2:00 pm.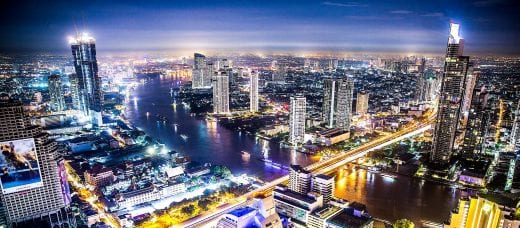 Lodging
Riva Surya Bangkok or similar
B
Day 2
Bangkok's Palaces & Temples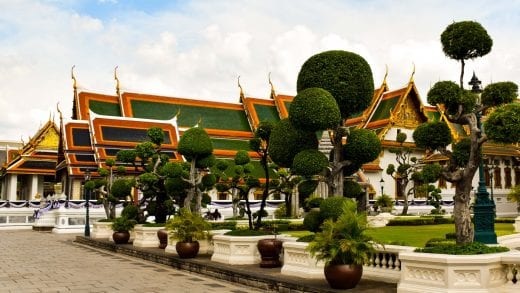 In the morning, your guide will meet you at the lobby of your hotel around 8:00 am, and today you'll visit Bangkok like a local! This is the perfect activity to really "experience" hustling and bustling Bangkok besides seeing the main highlights. It is a great opportunity to use many different modes of local transportation, which can be very tiresome and difficult without the help of a local. Your guide will take you to the Tha Thien Pier where you visit Wat Pho to see one of the biggest Reclining Buddhas in Thailand. You will likely hear the monk's morning chanting ritual emanating from the main hall during your visit. You'll then walk to Wat Phra Keo, known as the Temple of the Emerald Buddha and one of the most respected temples in Thailand, and the Grand Palace, home of the Kings of Siam of the Chakri Dynasty, originally built by King Rama I. Enjoy lunch in a local restaurant near the mystical Bangkok Amulet Market. For a bit of adventure, ride a Thai tuk-tuk to Wat Saket and climb the Golden Mountain, which offers an incredible view over Bangkok.
Optional: China Town Tuk Tuk Food Tour and Night Stroll (the tour is available from Tuesday to Sunday):
Pick Up Time: 18:00. Tour Duration: 18:00 – 23:30 Tonight, you will experience the real Bangkok lifestyle. You will hop on a tuk-tuk and start a twilight-tasting adventure into bustling Chinatown. Your driver will let you go for a walk on Yaowarat Road and its countless colorful Chinese neon signs. Along lively street food stalls or old shops and hidden family stalls, you will have the opportunity to make new culinary discoveries. Between the smells of spices and dishes simmered in sometimes improvised furnaces and images of burning and flaming stoves, you will be absorbed by the spectacle of these artists of street food, with expert hands shaped by tradition and family know-how. This is a great opportunity to discover simple but unique dishes that are popular with locals. Queue up with hungry foodies and discover some recipes that each have their little stories and anecdotes, and maybe learn how to pronounce their name in Thai. Continue your evening on your tuk-tuk towards Pak Klong Talad, the swarming flower market. Here, when the heat of the day has subsided, the florists, porters, merchants, sellers of betels, or other offerings, work to deliver their goods on time for the next day. You will quietly leave this unique and colorful atmosphere for the silence and serenity of a temple and its illuminated stupas at night. A final destination during which you will find some tranquility after the hustle and bustle, before returning to your hotel hotel.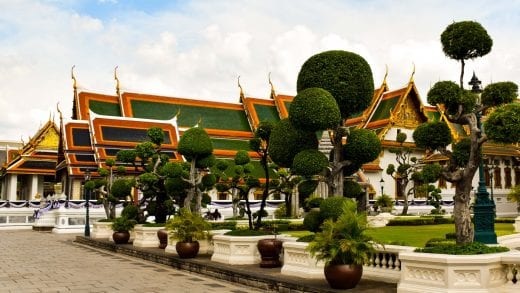 Lodging
Riva Surya Bangkok or similar
C
Day 3
Bangkok / Chiang Mai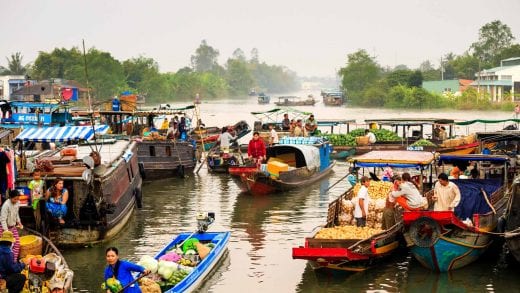 In the morning you'll meet your guide and head out for a 4-hour tour of Klong Maha Sawat and Don Wai market. The Klong Maha Sawat Canal is located in Nakhom Pathom province, about an hour from Bangkok. This Khlong was dug under the order of King Rama IV 150 years ago, to promote the networking and mobility of residents between provinces, allowing them to trade their goods and show reverence to the primary temple of each province. Although it is very close to the bustling city of  Bangkok, a journey in Mahasawat allows you to witness an authentic rural way of life that stands still nowadays despite modernity. While peacefully cruising through lotus farms and verdant orchards, you will engage in a range of activities that offer insights into the lives of farmers whose labor sustains the entire surrounding community. The tour will end with a tasty local lunch in the picturesque and century-old Don Wai market. This is one of the oldest floating markets in Thailand and still retains the characteristics of ancient times.
In the evening, you'll take the night train to Chiang Mai (estimated departure at 18:40; arrival to Chiang Mai at 07:15 (+1)).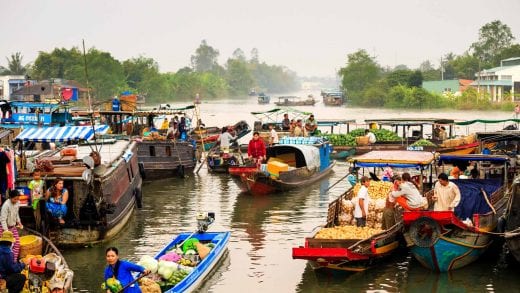 Lodging
Thailand Railway - Overnight Train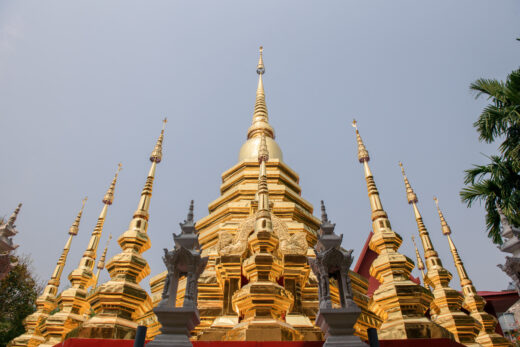 An ancient walled city of leafy green trees, winding alleyways, gentle inhabitants, and spectacular cuisine, Chiang Mai can make a good case for being the most charming city in Thailand. Northern Thailand's most important cultural hub offers a huge variety of antique temples from colorful structures that sparkle in the sunlight to more understated beauties that exhibit the earthy tones of brick and wood. The surrounding countryside is nothing short of spectacular- Chiang Mai is also the gateway into the northern mountains for invigorating treks, enigmatic elephants, and culturally intriguing minority villages.
Upon arrival at Chiang Mai train station, you will meet the local guide and driver, and transfer to the hotel for a quick refresh (hotel room is available from 2 pm only) before heading to the morning tour of Chiang Mai. Today Chiang Mai will delight you during a characteristic trip by tuk-tuk! Explore the gleaming temple compound of Wat Prah Singh with its towering chedi and golden rooftops, the exquisite Wat Phan Tao, and the elegant Wat Prasat, before ending up at the crumbling Chedi Luang. After that, you will travel by mini-van to visit the bustling and vibrant Warorot Market, one of the largest in town.
After that, drive to the hotel for check-in and enjoy the rest of the day at your leisure.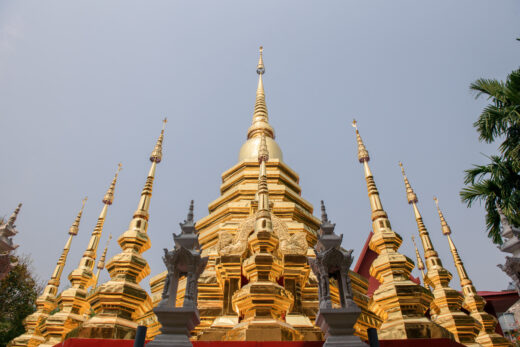 Lodging
Banthai Village or similar
E
Day 5
Chiang Mai: Hiking With Hmong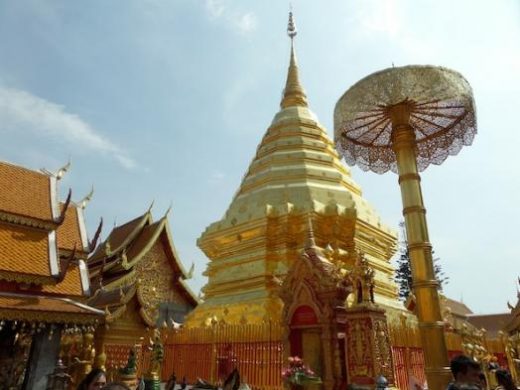 The day starts with a visit to the magnificent Wat Prathat Doi Suthep Temple, located on a hillside overlooking the city. Visiting in the early morning ensures avoiding crowds. The next stop is a Hmong village that used to be famous for its opium cultivation. It has gained considerable popularity among tourists but is the starting point for a hike along a trail that has been utilized for generations by the Hmong people. The trail follows the mountain ridge along a small stream and lush vegetation, with spectacular views along the way. Throughout the hike, a local Hmong guide teaches you about the history, culture, and way of life in the mountains. The hike takes about 5 to 6 hours and the endpoint is another village, home to Northern Thailand's biggest Hmong community. At the end of the afternoon, after briefly exploring the village, it is time to return to the city.
Transportation: by minivan. Distance and duration: 11.4 kilometers – approximately 4 hours. Hiking Level: 1. Elevation gain: 400 meters. Elevation descent: 500 meters.
Terrain: dirt track roads, forest trails, and some stairs passing rocky terrain.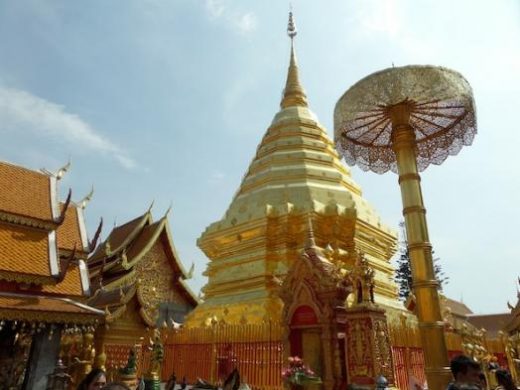 Lodging
Banthai Village or similar
F
Day 6
Chiang Mai / Chiang Rai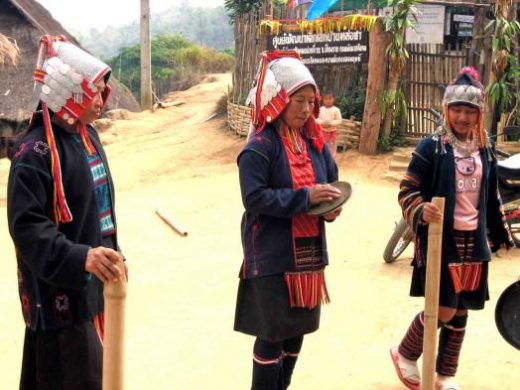 Explore the beautiful mountain villages north of Chiang Mai, and dive deep into authentic Thailand, getting to know the Akha culture first-hand. The mountains around the Phrao district in northern Thailand are home to various hill tribe minorities, one of them being the Akha. Life in the villages is simple and revolves primarily around agriculture. You'll have the opportunity to experience the culture and hospitality of the Akha first-hand while contributing to the preservation of their ethnic heritage in a sustainable way. You will start the day with a short visit to the market in Phrao, a quiet town located about 100 kilometers north of Chiang Mai, and then you will continue by local truck to the top of Doi Mon Lan. There, on a clear day, the views stretch far to the beautiful surrounding valleys. Then, continue onward to visit the Queen's Project, where a guide will explain the history of the area and their effort to provide a sustainable livelihood to the surrounding communities. You will then continue to an authentic Akha village, where you will learn more about their distinctive culture and customs. In another Akha village, you will have the opportunity to taste some locally-grown coffee, before starting a leisurely hike down the mountain back towards the valley. A local truck will pick you up and bring you to the town center of Phrao before continuing your trip to Chiang Rai.
Distance and duration of the trek: 5 Kilometers – 2 hours. Level 1. Total Elevation gain: – 500 meters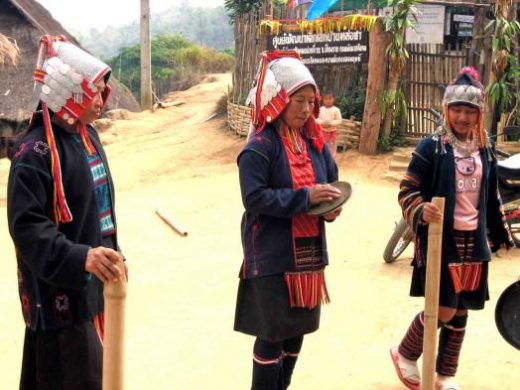 Lodging
The Legend Chiang Rai Boutique River Resort and Spa or similar
G
Day 7
Cross into Laos / Cruise the Mekong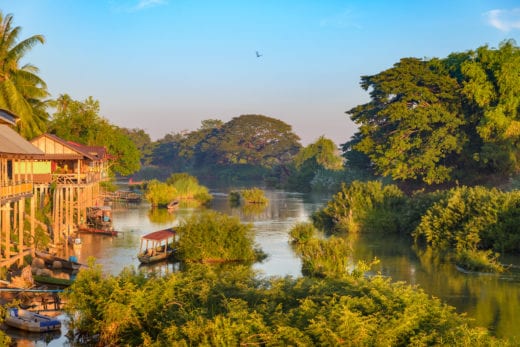 Early in the morning, around 6:00 am, drive to Chiang Khong, where you cross the border into Laos. You'll board a shared boat* at Houe Say and begin the slow boat ride down the Mekong River toward Pakbeng. Observe rural life along the Mekong River and stop at Ban Houy Phalam, a Kamu village. A buffet lunch is served on the boat. Arrive at Le Grand Pakbeng before sunset, in time for dinner, which is served on the terrace overlooking the Mekong River. Your lodge is situated above the Mekong River, lending to the natural environment through careful landscaping. More than just rooms with brilliant views, each elegant space is complemented by teak woods and Laos carvings.
*Shompoo cruise: non-private, departure on Monday, Thursday, Friday, and Sunday.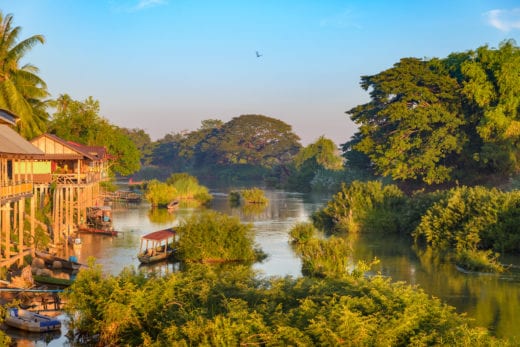 Lodging
Le Grand Pakbeng or similar
H
Day 8
Mekong / Luang Prabang via Baw Village & Pak Ou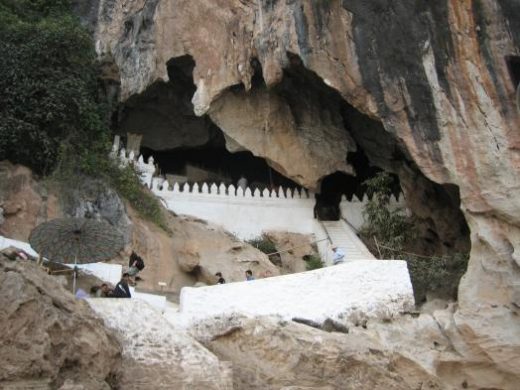 The boat departs for another day of nature discovery along the legendary river along the way to Luang Prabang. The Mekong River lies at the bottom of a steep-sided valley, with tropical forests invading its banks, and where from time to time a village and its inhabitants will appear. Lunch is served on board in a buffet style with the main course featuring traditional Laotian cuisine. This afternoon, the cruise stops opposite the mouth of the Nam Ou River, near Pak Ou village, at Tam Thing Cave. Translated as "Rock Cave", it is famous for housing over 2,500 Buddha statues of all sizes and as a place of pilgrimage for the locals. At the end of the day, the boat arrives in Luang Prabang, the former royal capital of Laos. On arrival at the pier, you'll be welcomed by your tour guide and assisted with the transfer to your charming hotel.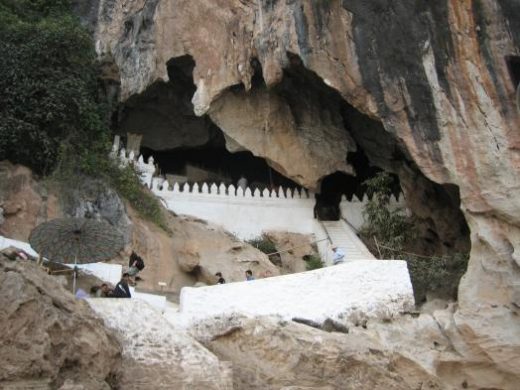 Lodging
Kiridara Hotel Luang Prabang or similar
I
Day 9
Luang Prabang City Tour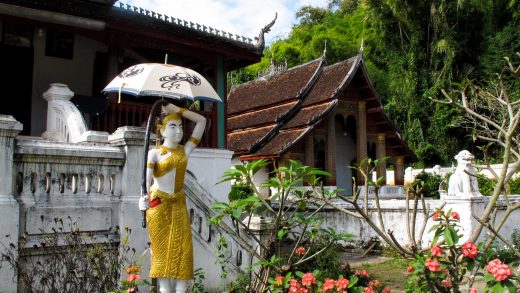 After breakfast at the hotel, visit Ancient Laos Pottery Making Village. This historical site showcases the traditional art of pottery making in Laos. Nestled in a serene rural setting, skilled artisans carry on the ancient craft, producing unique pottery pieces using traditional techniques. Witness the intricate process and even try your hand at creating your own pottery masterpieces. When finished, travel back to Luang Prabang by boat.
The city is one of the most beautiful cities in Southeast Asia, with its perfect location at the meeting point of the Mekong and Nam Khan Rivers and at the foot of an age-old mountain range. Your discovery of Luang Prabang will take you to its most emblematic and culturally-rich sites. In order to fully appreciate your visit to this picturesque city, a guide will share all his knowledge of the city's history, architecture, and culture with you. Your visit to Luang Prabang would not be complete without a visit to one of the city's main highlights: The Royal Palace, which nowadays houses the National Museum, has a huge collection of precious items which formerly belong to the royal family, and a large array of statuettes discovered in the temples of the region. Here, you can lay eyes on the Phrabang Buddha, considered the most sacred artifact of Laos, and which has given its name to the city. The Vat Xieng Thong, the temple of the Royal City, is a complex of sacred shrines and temples, displaying some of the finest Lao traditional art, and without any doubt, the most beautiful site of Luang Prabang.
Optional:
1. Visit Ock Pop Tok Weaving Craft Centre. This is a great place to visit if you are interested in traditional Lao handicrafts. At the center, you will have the chance to discover the beauty and secrets of Lao textiles and a local guide will explain each step of the silk weaving and natural dyeing processes to you. He or she will also tell you about batik drawing and bamboo weaving, and you will have the opportunity to watch the people work to create these handicrafts. From the center, take some time to enjoy the beautiful tropical garden with a lovely view of the mighty Mekong River and mountains.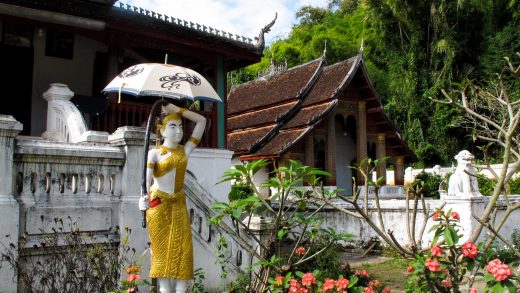 Lodging
Kiridara Hotel Luang Prabang or similar
J
Day 10
Luang Prabang: Tak Bath Ceremony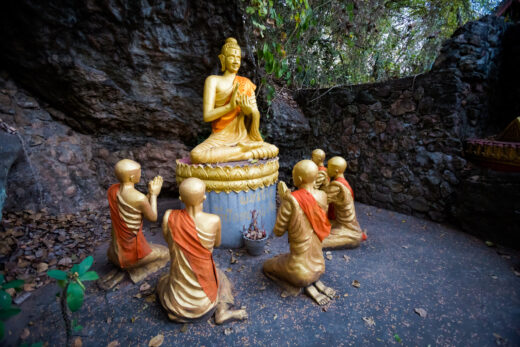 In the early morning, from around 5:30 to 6:30 am, your guide will take you to Vat Nong temple to see the Tak Bath ceremony (procession of monks). During the ceremony, devoted residents of Luang Prabang kneel on the sidewalk, bearing food in their hands, which they offer to the monks as they walk by in a procession of orange robes. This ritual is a way for Buddhists to "make merit" and how they obtain their meals for the day. After this humbling experience, your guide will take you to a local market followed by a stop at a welcoming local restaurant at the Mekong River bank for a soup designed to fill your stomach to start the day. If you're not up to soup in the morning, you can also just enjoy a coffee while watching the daily routine of the residents. As a guest attending the Tak Bath ceremony, you are recommended not to wear revealing clothing. Please do not cross the monk's path, and take photos only from a distance to show your respect. Please also maintain a quiet atmosphere.
Return to your hotel for breakfast and refresh before the 1-hour tour of Insight into Buddhist Culture – Cultural Temple Tour. This experience supports ex-novices and monks who are transitioning from life in the temple to life outside, an often difficult and stressful time. Meet your guide at the tour office near the Mekong before walking a short distance to Wat Pha Pai, a charming temple in the UNESCO-protected area. Over the next hour, you will learn about the history and beliefs of Theravada Buddhism, gain an understanding of the religious architecture and the uses of different parts of the temple, as well as gain insight into the daily routines of the novices and monks who inhabit the temples. This is an excellent opportunity to learn lots of interesting information about life in a Buddhist country. Feel free to ask anything! Your guide will be more than happy to answer. Note: Starting times 09:30 Monday to Saturday. Guests should be dressed appropriately. Spend the afternoon at your leisure or consider a guided experience.
In the afternoon, you will take a drive to the Kuang Sy waterfalls, one of the highlights of Luang Prabang. These cascading falls are made up of limestone formations and numerous turquoise-colored pools, and have become a must-see destination for those visiting northern Laos. The lower level of the falls has been turned into a public park and is where you will take a break and enjoy the shade and the refreshingly cool atmosphere of the falls. However, the main point of interest is further up the path: numerous small, natural, limestone pools which have been formed by the process of water erosion. Enjoy your surroundings and spend some time swimming and relaxing in some of the pools.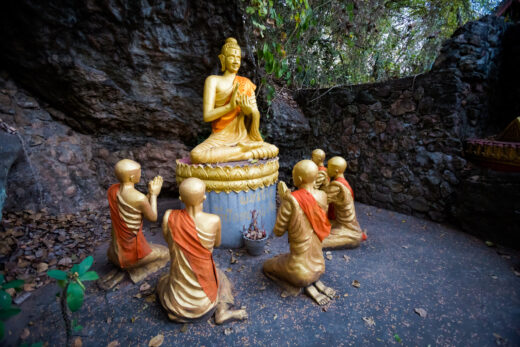 Lodging
Kiridara Hotel Luang Prabang or similar
K
Day 11
Luang Prabang / Flight to Siem Reap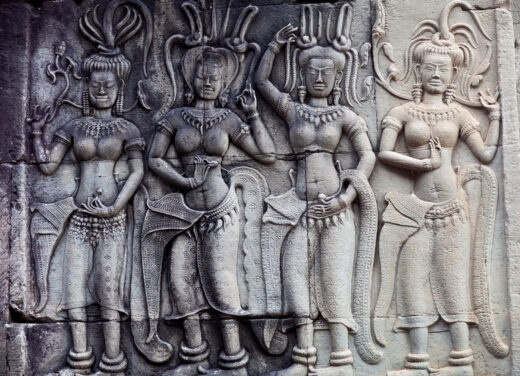 Spend your final morning in Laos at your leisure. Then head to the airport and fly to Siem Reap where you'll be met by your local Cambodian guide and assisted with the transfer to your hotel. The rest of the day is free to relax. If you'd like to see a local show in the evening, consider one of the following experiences.
Optional:
1. Apsara Show with Dinner:
End the day with a Traditional Dance Show, one of Cambodia's most famous arts. The dancers take you on a journey from the Angkorian palaces to villages today. The troupe, featuring live singers and musicians, presents eight Classical and folk dances.
2. Phare Circus show:
Attend a Circus Art performance at Phare Ponleu Selpak – "the brightness of art" school – an NGO that supports community development by providing social, educative, and cultural services to children and their families. More than just a circus, Phare performers use theater, music, dance, and modern circus arts to uniquely tell Cambodian historical, folk, and modern stories. The young circus artists will astonish you with their energy, emotion, enthusiasm, and talent.
3. Aperitif at Theam House Gallery:
Late in the afternoon, travel to Theam's House, an artist's studio that includes a workshop and a gallery where Theam's collections are displayed. Enjoy an aperitif while absorbing Cambodian aesthetics and culture. Aperitif included.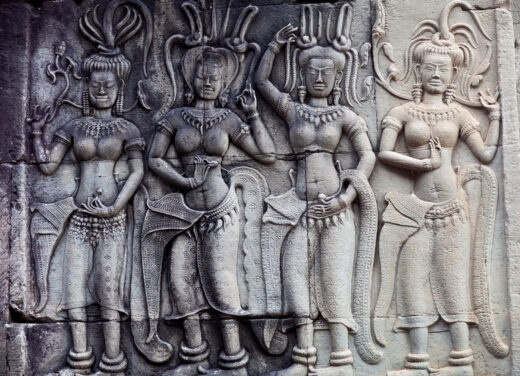 Lodging
The Aviary or similar
L
Day 12
Siem Reap: Roluos Temples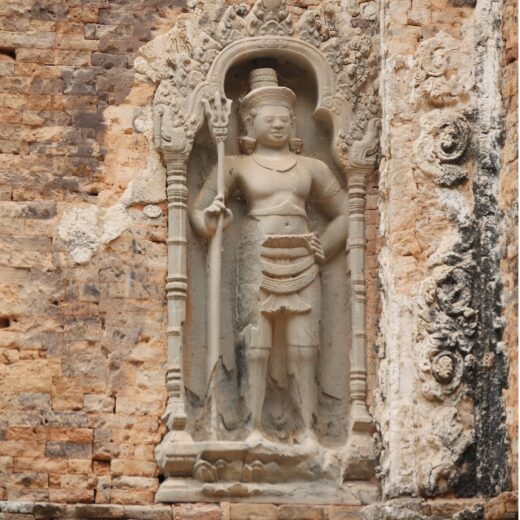 Before visiting the Angkor temples, you will set off from your hotel in the morning and follow the trails of this ancient civilization. First, you will stop at the Roluos group temples built at the end of the 9th century leading you into the Angkorian era.
In the afternoon you will travel from Pre Rup temple, built in the 10th century, to the Oriental Mebon also from the 10th century and which is a Hindu temple located on a small island in the middle of the Oriental Baray. Then, you will continue your journey to Ta Som, a Buddhist temple built at the end of the 12th century. You will finish the day with Neak Poan temple, featuring a square-shaped main basin surrounded by 4 significantly smaller basins, and the magnificent Preah Khan, hidden among the trees and creeping vines.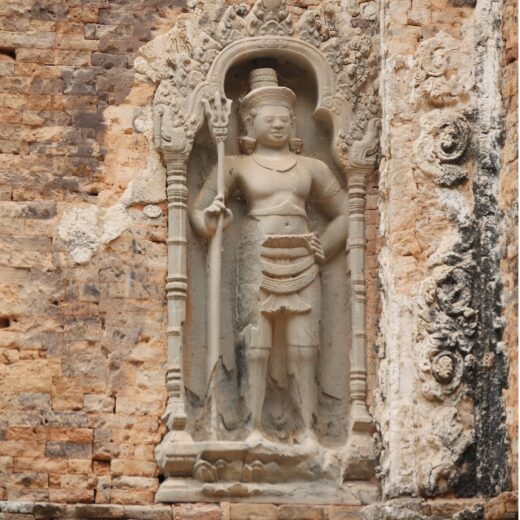 Lodging
The Aviary or similar
M
Day 13
Siem Reap: Angkor Wat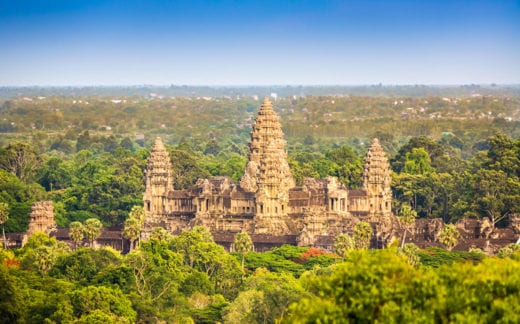 After breakfast, begin your exciting Angkor tour with a drive down a road surrounded by hundred-year-old trees. All of a sudden, a majestic stone door appears, and you enter Angkor Thom, known as "the big city." As if to magically appear out of nowhere, you'll approach the curious smiling faces carved in stone at the Bayon Temple, built around the 12th-13th centuries. This amazing edifice is surrounded by 54 towers, each of them adorned with four faces. From here, travel to the Baphuon, a temple mountain built in the 11th century whose restoration, led by French architects, ended not so long ago. Continue on to the Terrace of the Elephants, which was used for royal audiences and public ceremonies, followed by a visit to the Terrace of the Leper King, built in the 12th century and adorned by magnificent Apsara sculptures. Afterward, you'll visit the most famous temple, Angkor Wat. Starting at the center aisle, you will soon come to realize just how huge is it. This architectural achievement is also an artistic wonder, covered in beautiful artwork. Next, head over to the 12th-century Ta Prohm Temple, which is in pretty much the same condition as it was found – covered by the jungle.
While visiting the impressive temples of the great Angkor Archaeological Park, you will pass by the Srah Srang Baray, a large water reservoir near the temples. The Baray was used as a royal bathing spot during the ancient Angkor Empire. Situated conveniently along the baray's banks, a brief 10-minute stroll through a charming local village leads to a serene Khmer wooden house, offering a private picnic lunch and locally cooked meals in an authentic village ambiance. The house's furniture and decorations are crafted from locally sourced materials and complemented by a beautiful garden, providing an ideal spot for a well-deserved and relaxing break.
In the afternoon, visit the most famous temple: Angkor Wat. Starting at the central avenue, you will soon realize just how huge it is. This wondrous architectural achievement will impress you not just by its structural elements but also by its artistic detail.
Finish the day by enjoying the sunset aperitif in the beautiful Cambodian countryside: Located a few kilometers from the temples of Angkor and Siem Reap, a peaceful and green place awaits the traveler at the end of his day of discovery, for a moment of relaxation around a drink and some amuse bouche. With a beautiful sky and setting sun, the day gives way to dusk in the beautiful Cambodian countryside.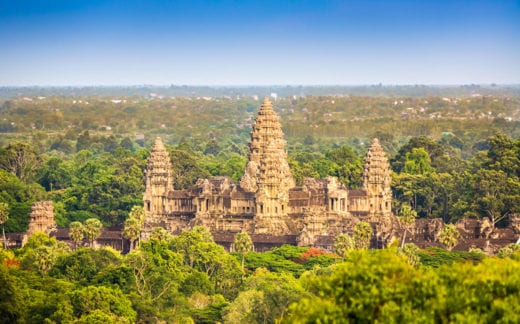 Meals
Breakfast, Lunch, Apertif
Lodging
The Aviary or similar
N
Day 14
Lake Village / Flight to Ho Chi Minh City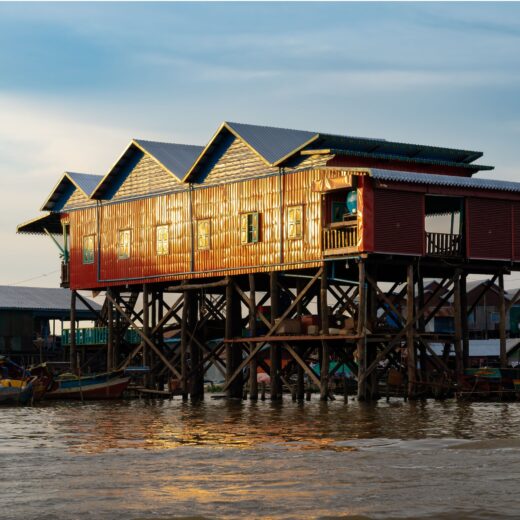 Today you'll make your way about 25 miles (1-hr drive) outside of Siem Reap to the village of Kompong Khleang. All the houses are built on stilts amid a natural environment with breathtaking views. Depending on the season and the level of water, you will enjoy floodplains, rice fields, and water as far as the eye can see or impressive stilted houses. The small local boat is equipped with an engine, which allows you to move easily from the village and along the various canals to a large lake where people live on the water, their houses moving with the rhythm of the seasons. Enjoy a picnic lunch in the village.
Afterward, return to Siem Reap Airport and board a flight to Ho Chi Minh City (formerly known as Saigon). On arrival, you'll be met by your guide and assisted with the transfer to your hotel.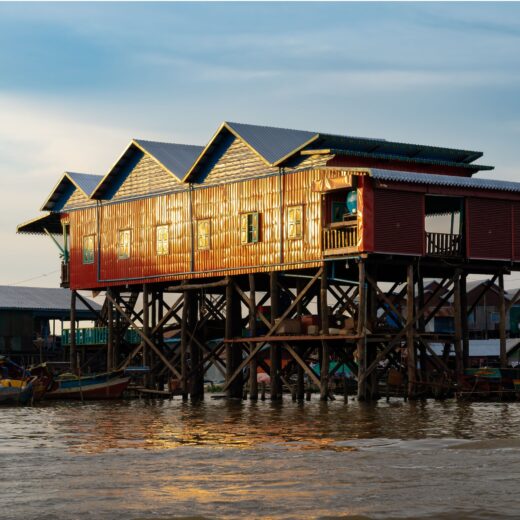 Lodging
La Siesta Premium Saigon or similar
O
Day 15
Ho Chi Minh City Tour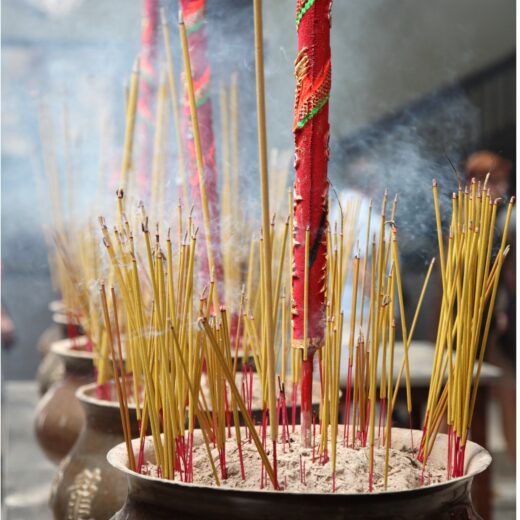 With your guide, you'll head to District 5 and start your stroll down a small alley to discover the life of the locals. Continue along the streets of Cho Lon (Chinatown) and enjoy the living, breathing, and authentic traditions of this former Chinese village. Zigzagging between small streets and local businesses, you will arrive at a traditional medicine shop. Then, passing by a stunning Chinese pagoda, which you must visit, make your way to the local market before heading to a local cafe to wrap up the activity. Next visit a historic landmark – the infamous Post Office, built during the French Indochina era. Continue with a stroll down Dong Khoi Street, a wide avenue lined with luxurious shops and hotels. Next, visit the War Remnant Museum, which contains exhibits relating to the Vietnam War and the first Indochina War involving French colonists. Spend the afternoon at your leisure with the option to see a local show in the evening.
Optional: The "A O" Show (1 hour): This performance takes place at the Grand Opera House Theater, built-in 1898 by Eugene Ferret in the shape of a giant city gate. The show features the culture of the Vietnamese through acrobatics and dance using traditional props such as bamboo poles and woven baskets. The energy of the performers and stunning choreography is sure to amaze you!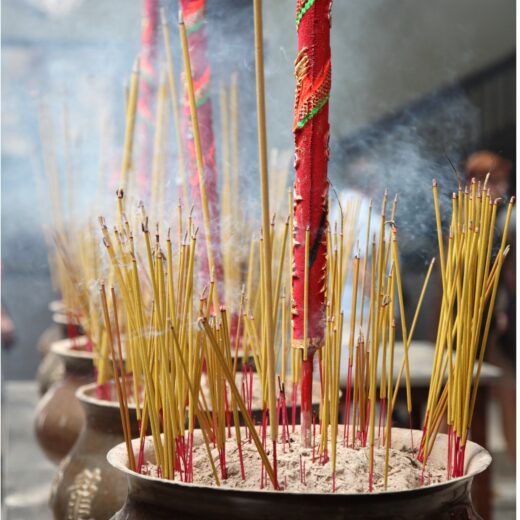 Lodging
La Siesta Premium Saigon or similar
P
Day 16
Ho Chi Minh City: Cu Chi Tunnels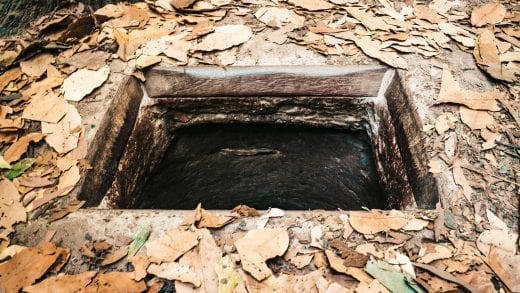 Your day will start with a drive to an organic vegetable village, where you will be introduced to Southern cuisine. The beautiful house where your cooking class will be held has a large garden with a wide variety of vegetables and mushrooms. During the first hour, you will explore the garden together with your chef, who will explain the different types of vegetables and give you some basic information on how to cultivate them and choose them for the cooking class. Then start your cooking class to prepare for three courses. Your English-speaking chef will be happy to share with you his knowledge and passion for good food. After lunch, head to the Cu Chi Tunnels, which served as an underground city for the Viet Cong during the Vietnam War. They contained makeshift hospitals, weapon caches, and of course, living quarters. Approximately 10,000 people called these cramped tunnels home for many years. You will watch a short video introduction before exploring the tunnel system. It is a haunting and eye-opening learning experience. We don't recommend those who are claustrophobic to enter the tunnels. Relax at your hotel this evening or see the sights and taste the flavors of the local nightlife.
Optional: Ho Chi Minh City by night on Vespa:  This tour offers the opportunity to see some highlights of Ho Chi Minh City in the dark! Sitting on the back of a Vespa scooter, dive into the culture of the Saigoinese people by going through the busy zigzag streets and witness moments in the life of the city's inhabitants at night. You'll meet local people after work while dining out and experiencing the nightlife activities. Enjoy some of the unique and authentic Vietnamese food found at local restaurants.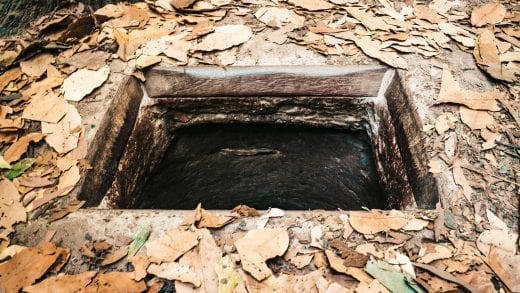 Lodging
La Siesta Premium Saigon or similar
Q
Day 17
Ho Chi Minh City / Flight to Hanoi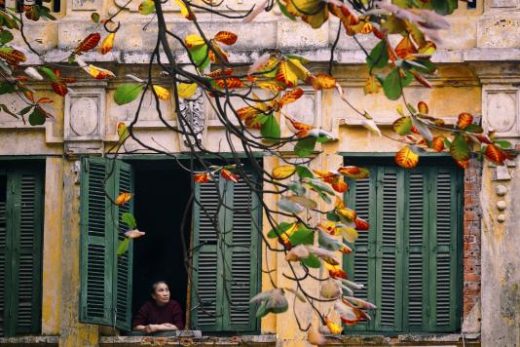 Transfer to the airport early in the morning and fly to Hanoi. Your local guide will meet you at the airport and transfer you to your centrally located hotel. After you check in and refresh, you'll start a walking tour of Hanoi Old Quarter. The Old Quarter is a section of the city that has existed since the Ly and Tran dynasties and was once the residential, manufacturing, and commercial center of Hanoi. Each of the 36 streets specialized in one specific type of manufacturing such as bamboo, copper, wood, etc. One feature of the Old Quarter is the ancient architecture – most of the historic homes are tube houses with slanted roofs built between the 18th and 19th centuries. Enjoy all of the authentic experiences it has to offer, starting from Sword Lake, passing by Hang Hanh – the famous coffee street, and heading towards the Catholic Church. Wandering in these peaceful alleys, your eyes will catch the daily scenes of street vendors quietly napping in the shade or a motorbike taxi driver (or xe om in Vietnamese) sleeping precariously on his bike. From sampling Hanoi's famous egg coffee in the middle of the day to enjoying a cold local beer while watching the sunset, there is no shortage of interesting and unique moments to appreciate.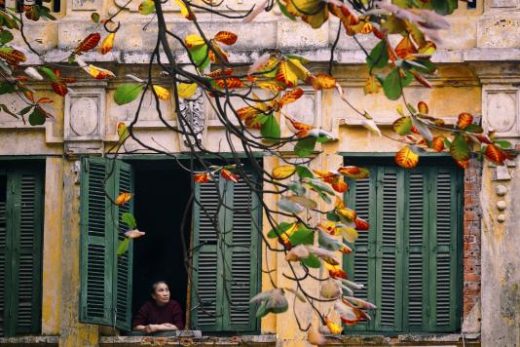 Lodging
AIRA Boutique Hanoi Hotel & Spa or similar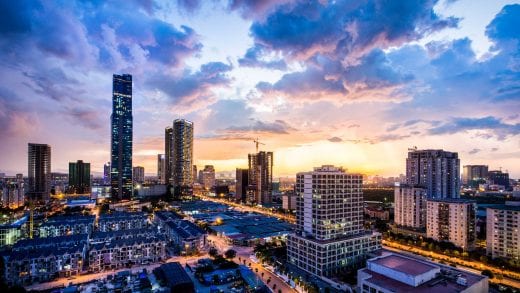 Today you will continue your guided tour of Hanoi! Begin at Ho Chi Minh Mausoleum, the building that contains the preserved body of "Uncle Ho." After leaving the mausoleum, check out the One Pillar Pagoda, shaped like a lotus flower emerging from the water. Inside the pagoda is a statue of the Goddess of Mercy because some Buddhists believe that when they die she places them in the center of a lotus flower to go to the "Land of Bliss." At the Museum of Ethnology, you'll learn about Vietnam's diverse culture (54 ethnic groups in all). Next, visit the Temple of Literature (Van Mieu), the first University in Vietnam built in 1070 by Emperor Ly Thanh Tong. With its ancient courtyards, altars, and roofs, Van Mieu is a very fine example of Vietnamese architecture. Ho Chi Minh's Mausoleum is closed on Mondays and Fridays and from Sep 8-Nov 8 for annual maintenance. If the mausoleum is closed during your visit, you can see the outside if you wish. Spend the rest of the evening relaxing or learn about the story of street food in Hanoi!
Optional: Evening Street Food Tour: You will have a chance to understand what makes the Old Quarter of Hanoi such a captivating place. Try the many Vietnamese specialties such as banh cuon (steamed rolled rice pancake) and banh mi (the famous Vietnamese sandwich that even appears in the Oxford Dictionary). Then stop at a bia hoi (beer club) on Ta Hien Street and taste the fresh Vietnamese beer that is so popular with locals and travelers. After that, you will head to a pho restaurant where you will be able to choose between regular pho or pho tron (pho noodles mixed with chicken without soup). You'll continue your way along Hoan Kiem Lake for a tasty ice cream before saying goodnight to your guide and either return to your hotel or head out on your own for a night on the town. The total duration of the tour – 3 hours.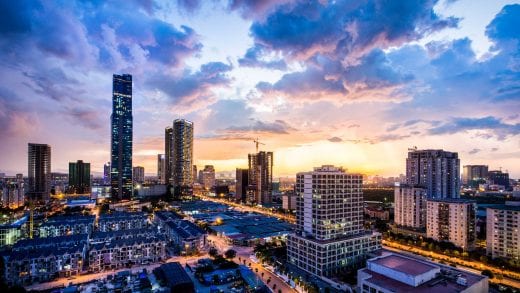 Lodging
AIRA Boutique Hanoi Hotel & Spa or similar
S
Day 19
Hanoi / Halong Bay / Lan Ha Bay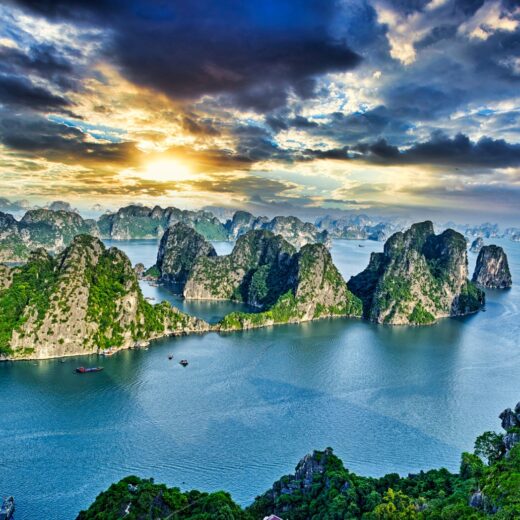 After breakfast, depart Hanoi and drive to the famous Halong Bay (approx. 2.5 hrs), one of Vietnam's most spectacular natural wonders and a UNESCO World Heritage site. There, you will embark on a cruise in the must-see Lan Ha Bay, a part of Halong Bay. It's quite a sight to see a great number of sailing junks ("junk" is the term for an ancient Chinese water vessel) traversing the limestone island-spotted bay. The bay is perhaps one of the most beautiful landscapes in Vietnam with its giant rock islets covered in lush vegetation overlooking the waters. There are some 1,900 rocky islands and islets, many uninhabitable and unvisited. You will be served lunch and dinner aboard with excellent and freshly caught seafood from the bay. Overnight on a lovely junk boat featuring spacious, well-appointed cabins with en-suite bathrooms, a large sundeck with comfortable lounging furniture, a dining area, and several bars. If you have a group and would like to charter a boat, please inquire.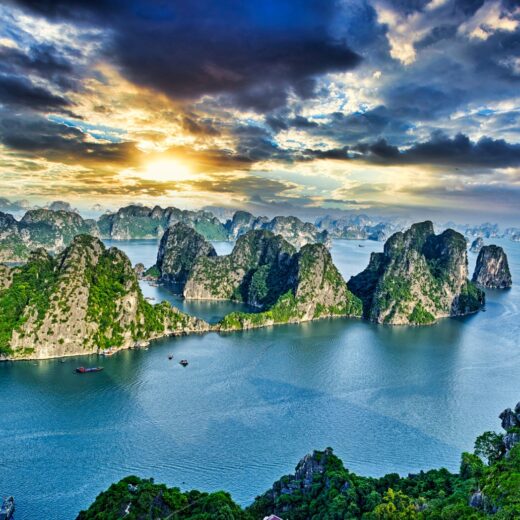 Meals
Breakfast, Lunch, Dinner
Lodging
Orchid Trendy Cruise or similar
T
Day 20
Depart or Extend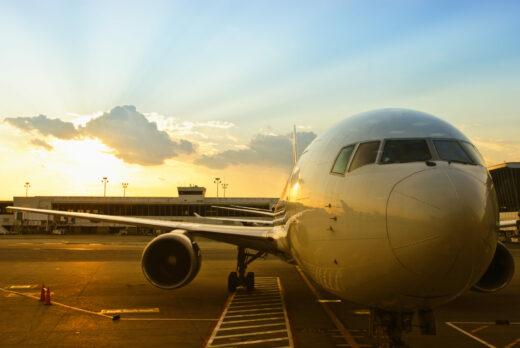 For those interested in capturing the beautiful sunrise on the bay, you will need to rise early. Following breakfast, you'll explore and cruise around the bay for great photo opportunities. Sail back to the port and drive back to Hanoi.
On arrival back in Hanoi, you can do some last-minute exploring or shopping until it is time to transfer to the airport for your onward flight or on to your next destination. Depending on flight schedules, it may be necessary to book a day room or another overnight stay in Hanoi (not included in the cost).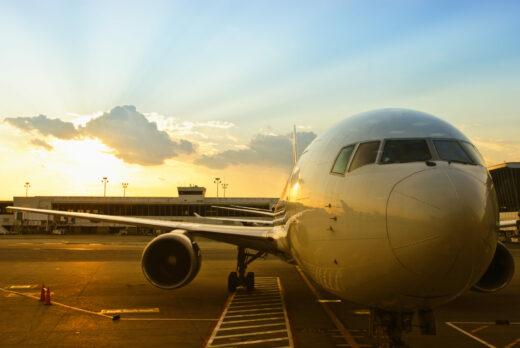 Dates & Price
Best Time of Year to Visit
This is a comprehensive overview of Southeast Asia that includes Thailand, Vietnam, Cambodia, and Laos.
Packed full of a wide variety of cultural, historical, and recreational activities, Savoring Southeast Asia is perfect for the traveler who is interested in "sampling" every aspect of each country. From touring temples to cruising the Mekong River to attending a cultural performance, the varied array of experiences will keep you constantly engaged and satisfy all your curiosities.
As with all of our trips that are available privately on your dates, this itinerary is fully customizable. Our skilled Adventure Specialists can help you pick and choose activities based on your preferences and will design a custom itinerary just for you and your private group. Use this itinerary as a starting point, but remember that it can be changed however you'd like!
Special Offer
Ask about discounts on low season travel between May and September.
Need to Know
Please note that this trip operates under different payment and cancellation policies than those described in our complete Terms & Conditions as noted on our website and elsewhere. Please review the complete Terms & Conditions prior to submitting a deposit. 
Expenses covered
Normally, our stated land costs include the cost of all guides, leaders, permits obtained after arrival, lodging accommodations, food and entry fees as specified, and all surface transportation associated with the planned itinerary. We do our best to avoid increasing prices after receipt of your deposit, but, rarely, factors beyond our control might require us to change our prices without prior notice, even after you have signed up.
Expenses not covered
Costs not included in the price may include: meals not indicated as included in itineraries; meals prior to arrival in starting cities; transfers, if not arriving or departing on the scheduled group flights; soft drinks, bottled water, and alcoholic beverages; medical expenses, costs of hospitalization, or evacuation from remote areas; laundry; airport departure taxes not included on your airline ticket; accommodations en route to starting cities; visas; airfares; gratuities; and insurance.
Deposit* and payment schedule: 25% of the land cost per person or the applicable amount based on the trip and the proximity of the departure date. A second deposit of $1000 per person is due four months prior to departure, and final payment for land arrangements is due 75 days prior to departure. Any applicable permit fees required in advance are non-refundable as well. All payments are subject to cancellation if payments are not received by the due dates. All payments may be made by Visa, Master Card, American Express, Discover or check, and the Reservation Form may be submitted via our website. Full payment schedule and cancellation penalties are described in our Terms and Conditions as noted on our website, and elsewhere. Please request these if you do not have them before advancing a deposit.
*HOLIDAY departures may require an additional deposit.
Additional cancellation fees
Cancellations that occur between 61-90 days prior to departure will be subject to a cancellation fee that is 50% of the land cost, and cancellations 31-60 days prior will be subject to a 75% cancellation fee. Cancellations between 0-30 days are 100% NON-REFUNDABLE. All payments are subject to cancellation if payments are not received by the due dates.
Airfare
We can help you secure air travel arrangements to correspond with land travel booked through Journeys International. We work with an airfare consolidator to assist in booking the flights that suit your needs. If you decide to make your own flight arrangements, you must provide Journeys International with a complete copy of your itinerary showing departure and arrival flights and times. You should plan to arrange your own air travel if you are using mileage credit or originating outside North America, but please be in touch with our office before you finalize ticketing so that we can help you to coordinate the correct arrival and departure dates and times.
Insurance
When you make your reservation, we strongly recommend the purchase of comprehensive travel insurance in case of emergency situations. Please contact us for a recommended policy.
Itinerary Change Fee
There will be a $40 fee for changes once an itinerary has been confirmed and approved. Additional cancellation penalties or change fees may apply as per our terms and conditions. The passenger is responsible for such fees.
Duration
19 Days
The number of days, or duration, in a destination corresponds with the itinerary as published. This is the time period covered by the land cost.
Group Size
2 - 12
The stated range indicates minimum required for guaranteed departure and maximum accepted on the scheduled dates. Exceptions can often be made for private departures.
Comfort Level
Superior
Best available to Superior 4-star hotels & junk boat
Activity Level
Match the trip's intensity to your ability and motivation.
Gentle
Easy walking, with opportunities for low-key physical activity.
Active
Energetic exploration with optional day hikes, leisurely cycling, or light canoeing.
Vigorous
Day-long active excursions and options for demanding activity in varied environments.
Challenging
Strenuous hiking or other intense activity that may be at high altitude or over rough terrain.
Demanding
Multi-day trekking and other activities requiring endurance or strength. Steep trails. No technical expertise necessary.
Comfort Level
Choose accommodations and amenities that fit your personal style
Simple
Our most natural accommodations. Bath facilities often shared, sometimes rustic.
Delightful
Comfortable and especially personal. Small to mid-sized lodges, typically with private bath.
Superior
Lodges and hotels with additional amenities, refined artistry, or extra-special settings.
Deluxe
Exclusive or luxury lodges, hotels, or safari camps with fine dining options.
Uncommon
The most indulgent accommodations arranged specially for private trips.
Single Supplement
The single supplement is applicable if a roommate is not available or if single accommodation is specifically requested. While single accommodation is not available on all trips, we will try and honor this request whenever possible.