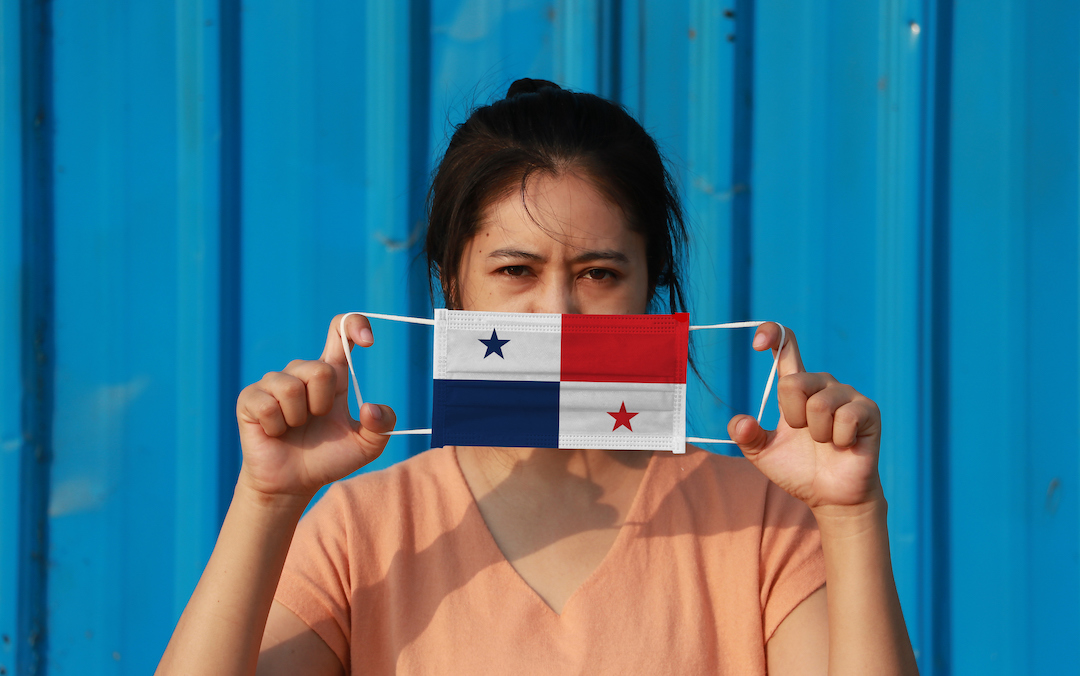 The Bird's Word Blog
Travel to Panama During the Covid-19 Pandemic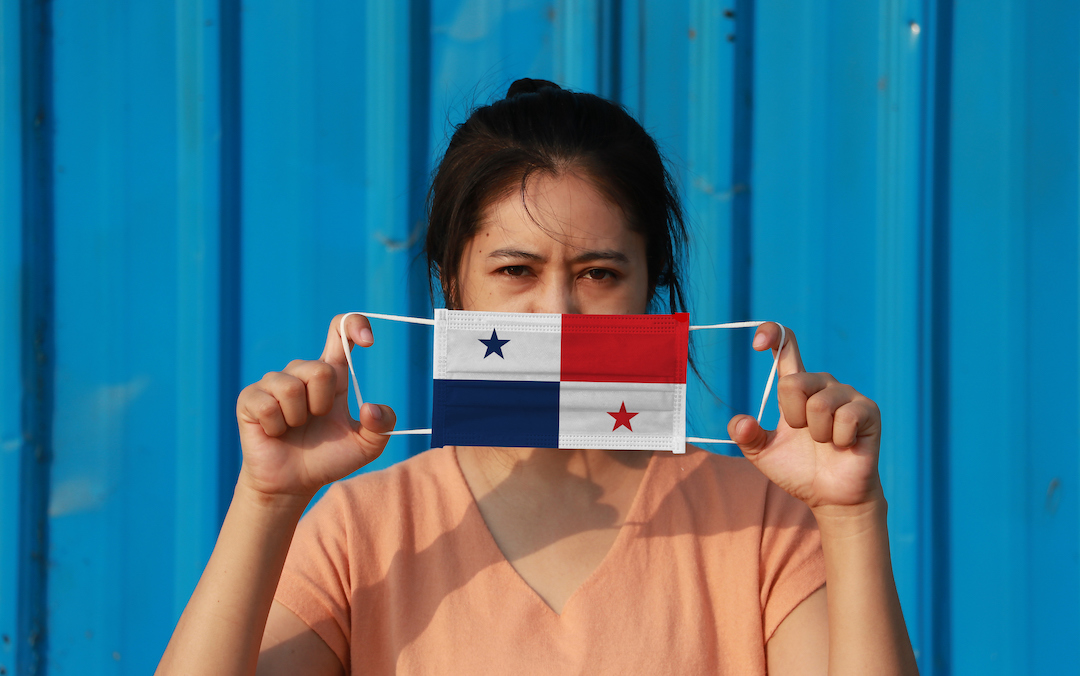 Panama seemed like a fantastic destination for my first international trip in 27 months. I was invited to visit on a scouting trip to see what's happening with the adventure travel industry in Panama. It turns out, there are a LOT of reasons to visit the country – now more than ever. In this post, I'll focus on what it felt like to travel to Panama specifically during Covid-19 times. You can check out this other post for more insights about what else caught my attention in Panama.
First of all, before traveling to Panama every visitor must complete an online health form attesting to their vaccination status, Covid testing history, and assorted biographical data. The form required me to upload scanned or photographed images of my vaccination card and the photo page of my passport. I managed this by using an app called Scanner Pro to capture images of the card and passport with my phone and to transfer the images to my computer via Dropbox. On the Panamanian health form, I could upload the images by selecting the files from the Dropbox folder on my computer. After completing the health form, I submitted it for review by a Panamanian health officer. Within a few hours I received an email notifying me that I was approved to travel to Panama. The email had an image file with a QR code attached. (QR codes are those black and white square images that can be scanned to access information.) The immigration officials would need to see this QR code to know that I was approved to enter Panama when I arrived. I made sure to download the attachment directly to my phone because I doubted that I would have wifi access upon landing. It also would have worked to print out the QR code, and I would suggest printing the email it came with, too.
As of my entry into Panama on February 2, 2022, Panama required that every traveler have EITHER a complete course of vaccination plus a booster OR a negative PCR test time-stamped within 72 hours of flight departure from the originating airport. Because I am fully vaccinated and boosted, I didn't need to worry about testing before travel. If you are not vaccinated, I believe that your QR code would contain that information, indicating that immigration officials should also ask to see your negative test results before admitting you to the country. I'm not sure how this process works, because everyone I encountered while traveled was fully vaccinated and boosted.
Journeys International's ground partner gave me all the information I needed to complete these steps. I was glad to have completed the Panama health form about a week before I traveled, because Delta airlines also prompted me by email to submit my QR code and vaccination information to them to ensure that I was properly prepared for travel. None of this was truly difficult, but it was tedious. If there were not sufficient time to let the document review process play out, I can imagine I would have been quite anxious and stressed.
When I arrived at the Detroit airport for my flight to Panama, via Atlanta, the check-in agent again wanted to review my vaccine card and QR code. She wanted to see the complete email from Panama along with the QR code approving my travel, as she was not equipped with the proper app to scan the QR code and check its legitimacy. I don't think she really knew what she was supposed to be looking for, but her computer screen was prompting her to check for something. Documents checked, I was on my way!
If you have traveled at all within the United States since March 2020, you have probably observed the variations in masking compliance. On this trip, most people around me were wearing masks to fully cover their mouths and noses. However, a number of people were wearing their masks under their noses or very loosely. I didn't perceive a significant difference between Detroit and Atlanta, nor did I observe any disrespect when flight attendants asked passengers to mask fully on board planes.
On landing in Panama, I could tell that mask compliance was much more widespread. Even walking down the streets of Panama City on a 92-degree day, nearly everyone I saw was properly wearing a surgical mask or respirator. Indoors, masks were universal. Once or twice I walked into a room where someone had been sitting alone without a mask, and they immediately yanked on their masks with an apologetic look. When I sat down to meals with Panamanians, we did remove our masks. Also, everyone immediately pulled out bottles of hand sanitizer (locally called "alcohol.")
As our trip progressed and we traveled outside of Panama City, masking became slightly more relaxed for a couple of reasons. For one thing, we were rarely inside an enclosed building. Hotel staff and shopkeepers all wore masks. Even in open air restaurants the staff all wore masks. However, in these remote areas where the only closed spaces were private homes and hotel rooms, it seemed that outside of working hours some people trusted the fresh air and breezes to keep clean air flowing between people and to keep them healthy. Culturally, life is more laidback outside the city. Nonetheless, it was as common to see masks as not.
The vaccination numbers in Panama also show how seriously the population has taken the pandemic. Many people bragged to me that more than 90% of the population is fully vaccinated. Parents even had a hint of pride in their voices when they told me that Panama's schools were among the last to re-open worldwide. So, although Panama has experienced an omicron surge like most countries, it has mostly consisted of breakthrough cases among vaccinated individuals. It felt reassuring to be in a community of citizens who stand united against Covid-19.
As of my return to the United States on February 12, 2022, every single person setting foot in an American airport is still required to show proof of a negative Covid test within the one day prior to travel, regardless of vaccination status. On my trip, enough people at my hotel required testing that day that a lab was on-site to collect test samples. We could all choose whether we preferred an antigen test ($45 with results by email within 2 hours) or a PCR test ($120 with results by email within 8 hours). I chose an antigen test, which is adequate for the United States but not for all countries, and received my negative results in about 90 minutes. It is worth noting that someone else in my group had not received her antigen results after about 4 hours. She finally emailed the lab, and it turned out they had sent the results to the wrong address. The problem was corrected, but it took a little effort on her part.
Journeys International's ground partner in Panama, and our partners in all destinations, will help our travelers arrange for testing to return to the United States. In most instances, the cost for these tests is an out-of-pocket expense that we are unable to include in trip pricing due to variability.  Some countries provide this testing to travelers for free; not Panama.
Nobody on my trip tested positive, so we were all able to return home easily. However, our ground partner has had a very few experiences with travelers testing positive. If that happens, the traveler who tests positive, as well as all travel companions, are required to quarantine in Panama for 10 days. Typically, our ground partner is able to arrange for this quarantine to take place at the same hotel where the travelers are currently staying so that no additional close contacts transpire in the course of a transfer elsewhere. Travelers who are covered by a comprehensive trip cancelation, interruption, and medical policy will typically be able to recoup all costs associated with this quarantine.
No quarantine for me though! Just a nice mask tan (kidding), and the feeling of being restored to my globetrotting ways. All in all, there were some additional hassles of traveling in the post-Covid era. For me, the chance to expand my thinking in unfamiliar places is worth it.
Travel Inspiration Delivered