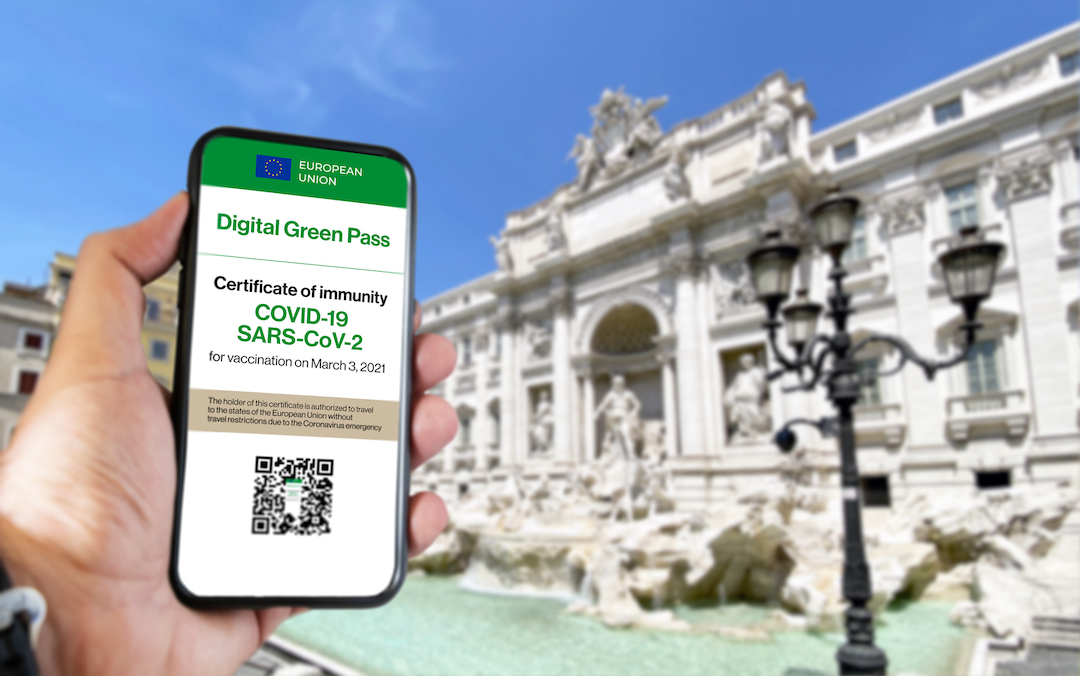 The Bird's Word Blog
What Travel is Like During Covid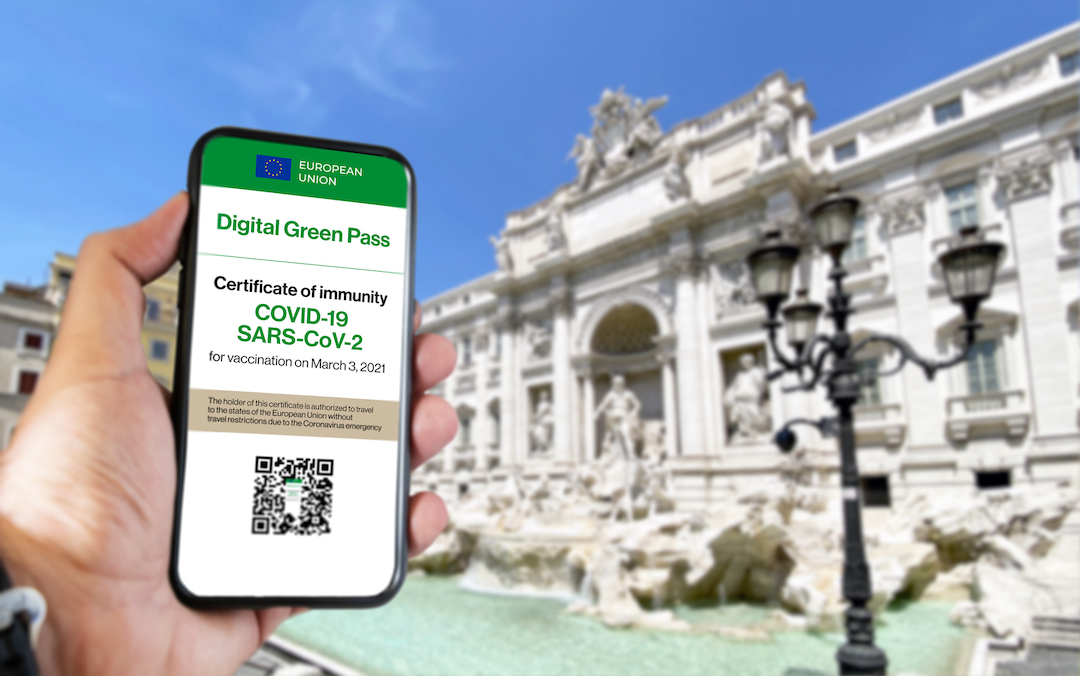 I recently traveled to Italy with a group of Journeys travelers. It felt good to be out in the world again and to see that life on the road can feel relatively normal. I've heard from many of you that you are ready to get out traveling again but are feeling a little unsure about what to expect and how to prepare. Although every destination has its own unique entry requirements, here are some of the take-aways from my recent trip that could give you insight about what you can expect. Journeys is happy to walk you through all the destination-specific details and provide you with the right forms or links for your own trip. In general, I get the sense that many of my experiences mirror what you will find in many other countries around the world.
Note that all of my comments are based on my experience as a vaccinated traveler. We expect that all Journeys travelers will be vaccinated.
Here are some observations from my trip on what to expect and how to prepare:
We needed to show a negative Covid test upon arrival in Italy, and this is the same for many countries. This test typically has to be time-stamped within 72 hours of arrival. Plan where to get your test in advance so you are not scrambling at the last minute. Pricing ranges can from free at many local clinics to several hundred dollars at the airport. Also make sure you are getting the version of test required by your destination. Most required PCR tests but several also allow the less expensive and more quickly processed rapid antigen test. I went with a fellow traveler to a clinic that promised results by email within 48 hours. There was a spike in case numbers as we were preparing to leave and the timing came right down to the wire, but we did get our documentation just in time.
I used my phone on this trip more than I ever had before the pandemic, and I was so glad I had enabled my plan for international coverage before I left! There were forms to complete throughout the trip, many with a digital option, and some only digital. They were simple to complete as long as I had a mobile device I could use. Often, when I completed the form, it would generate a digital QR code that customs officials could scan for easy processing. Group members without mobile devices had a much slower time getting through lines.
Despite my previous point, it was also helpful to have paper copies of all my forms and documentation. Airlines, in particular, sometimes wanted to see paper copies of Covid test documentation. I found that hotels were happy to help with printing – for example, I received the results by email of my Covid test needed to return to the US, and my hotel printed the email for me.
In Italy, I needed my CDC Vaccination Card to enter restaurants, museums, and other tourist sites (the Colosseum!). This is also the case in other countries. For example, throughout Europe your vaccination card is required to ride trains, fly domestically, take ferries, and more. One group member was able to show a photo of her card in a pinch, but the best plan is to keep your physical card with you at all times.
Travelers have clearly returned to Italy, and we did see other visitors around. Yet, lines ranged from short to non-existent, and crowds were thin. Restaurants kept tables well spaced. Locals and visitors wore masks reliably.
Different members of our group had different comfort levels with unmasking together, but the common expectation was to lean toward caution. Outside the US, many countries expect people out in public, even outdoors, to wear masks at all times. At the bare minimum, be courteous of others in your group including your guides and your drivers and wear your masks while riding in vehicles or spending time in closed places. Protect them and protect yourself.
We learned that when returning to the U.S., you must have a negative Covid test taken within 3 days of your return. This means that you can be tested on a Tuesday for a flight on a Friday. Unlike countries counting strictly by hour (e.g., testing within 72 hours), the U.S. is simply counting by days. Tests can be PCR or Rapid Antigen nasal swabs. The company that Journeys works with in Italy scheduled our tests, and Journeys' partners will do that in all destinations. My experience was very simple. We knocked on a side door to the pharmacy, completed a form, had our test administered by a pharmacy technician. and within 15-20 minutes we walked out with our certificates. Our tests cost less than $20. The cost of these tests vary by country and are typically low, barring extenuating circumstances.
I was thrilled to find that flights were not full. On the long-haul flights I was able to get an entire row to myself. I expect this might change over time.
By now the airlines seem to have a well-refined system for check-in to be sure you have all the right documents (CDC cards) and tests (negative Covid tests). Even though we encountered several checkpoints before flying, it never took very long for this process. I found airline staff to be friendly and especially helpful. You may get your temperature taken right before boarding but otherwise boarding was the same as it always has been.
On return to the U.S., none of my Covid documents were checked, although customs officials did randomly select some travelers to double-check their tests. For thorough screening, it seems the burden falls on the airlines to check before boarding.
Throughout our trip, group members felt some anxiety about how the testing would work for our return home. When we saw how easy it was to get tested and get home, it felt a little bit like we had overreacted earlier. My greatest message to share with all of you is to stay in the moment during your trip! Don't let the fear of a possible positive Covid test for your flights back to the U.S. interfere with your wonderful trip. Stay present, take precautions, and enjoy traveling while the crowds are not there.
Travel Inspiration Delivered