Queuña Raymi – Tree Planting in Peru
Queuña Raymi, literally, the "Festival of the Queuña Tree" began in 2014 when organizers planted 58,000 trees in a single day to welcome the delegates to the United Nations Climate Change Conference in Lima, Peru.  Each year groups of local residents take part in an organized tree-planting effort in the Lares watershed and the Sacred Valley in the Peruvian Andes. Queuña trees live about 100 years, absorb carbon dioxide from the atmosphere, help prevent landslides, and provide habitat for native birds and other animals.
Donate now to the Earth Preservation Fund and note that you want to direct your donation to "Queuña Raymi."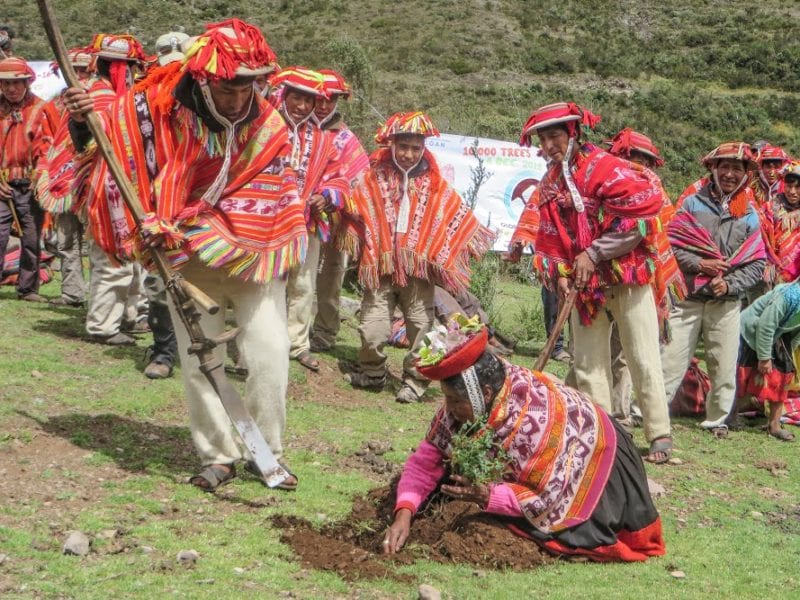 The Earth Preservation Fund is a partner with ECOAN, the Association of Andean Ecosystems, who coordinates Queuña Raymi and other forest protection initiatives in the high Andes. Your tax-deductible donation to the Earth Preservation Fund will be used to help reach the goal of planting 200,000 trees this season.
Established in 1979, the Earth Preservation Fund is a 501(c)(3) non-profit organization dedicated to supporting small-scale and community initiated projects in adventure travel destinations. Learn more about Earth Preservation Fund projects.