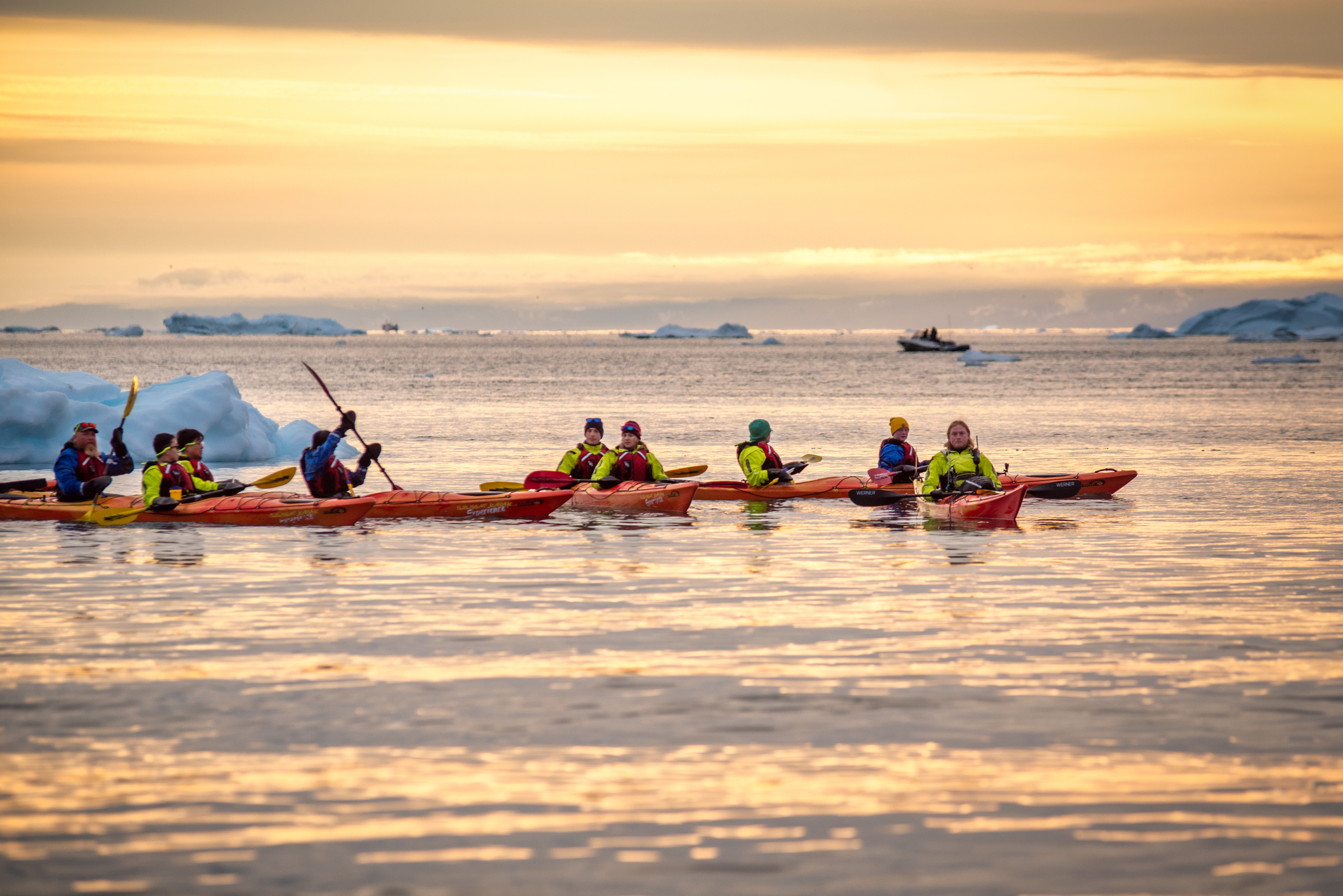 The Bird's Word Blog
5 Reasons You Should Consider Greenland for Your Next Trip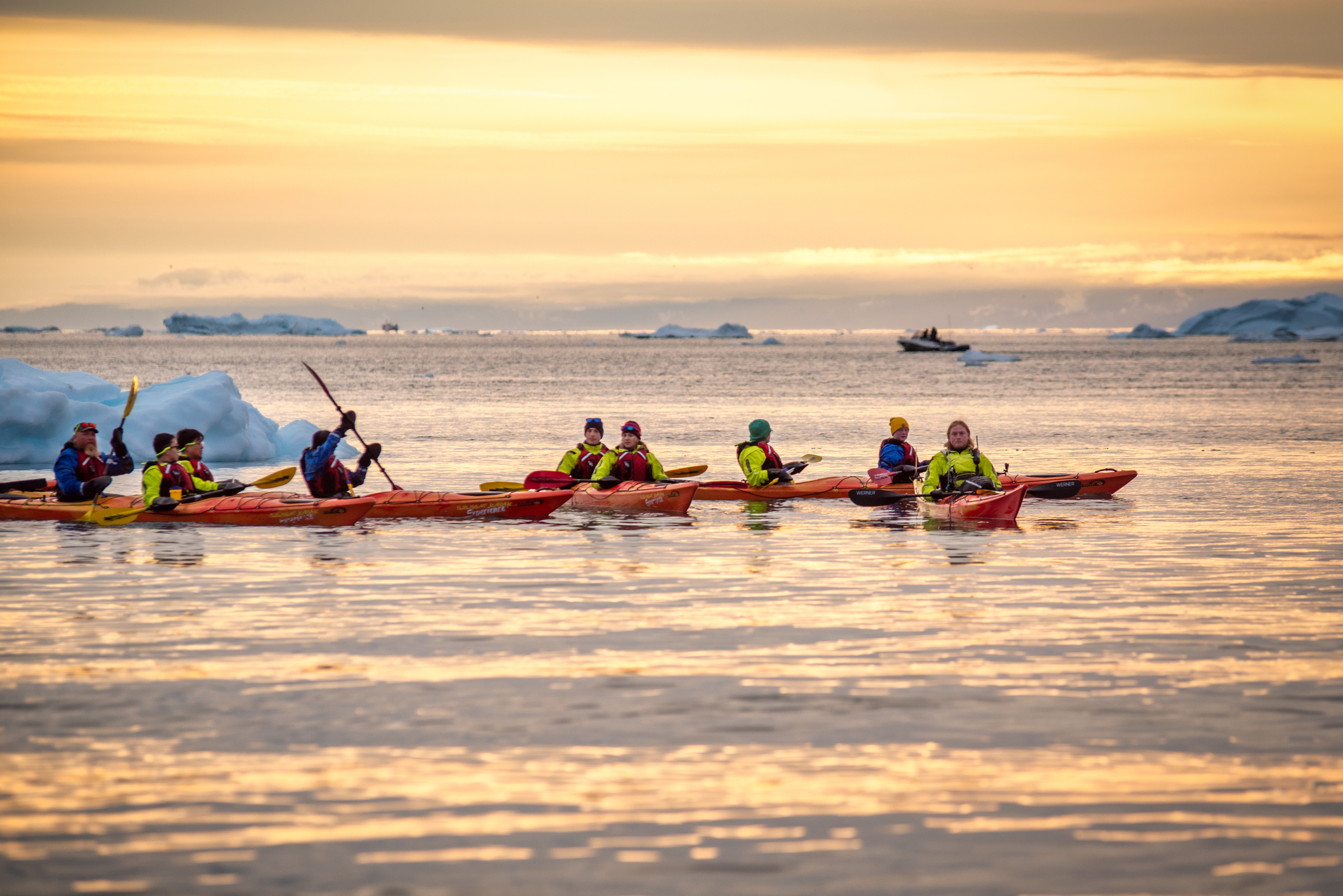 Greenland has taken to the global stage in the last few decades as "ground zero" for climate change, with scientists and environmentalists racing to understand the global phenomenon's impacts in real time. While there has been increased international interest in Greenland, Greenland isn't a destination for everyone – it can have a harsh Arctic climate and formidable terrain. Still, hearty explorers have a number of options to make this adventure appropriate for their level of activity.
Those intrepid travelers that push themselves beyond their comfort zone may find themselves rewarded with fond memories of untouched natural beauty, robust cultural experiences, deep human connection, and personal transformation. A trip to "the land of the people" is a chance to capture a mental snapshot of a rapidly changing landscape at a particular moment in time.
Greenland Might be the Adventure for You
Greenland is known vaguely by many but deeply explored by few. If you've got a trailblazing, adventurous spirit, we've got five reasons why Greenland might be a wonderful trip for you:
Profound Natural Beauty:

Greenland boasts breathtaking natural scenery. Explore vast glaciers, monumental icebergs, towering mountains, and picturesque fjords as you traverse the island and the surrounding ocean.

Immerse yourself in awe-inspiring experiences like viewing the Kangia Glacier from Ilulissat (a UNESCO World Heritage Site) or taking a flightseeing tour over the

Isua Glacier (the glacier responsible for producing the iceberg that sank the Titanic).

If you visit in September, you may have the chance to view jaw-dropping natural phenomena like the Northern Lights (Aurora borealis) from one of the best places in the world to view them.

Opportunities for Deep Reflection in a Remote Place:

Greenland is truly off-the-beaten-path, the type of expansive, wild place that must be experienced in person to fully grasp its vastness. Only about 56,000 people call the world's largest island "home" and are scattered throughout small communities over the 836,330 sq. miles of Arctic tundra. They are connected to each other only by boat, helicopter, or airplane. Nearly half of Greenland is a protected National Park, and the island is surrounded by sea ice as far as the eye can see. 

Cultural Richness: Greenlandic culture is deeply rooted in indigenous Inuit traditions (specifically, of the Kalaallit people) and has been influenced by Scandinavian traditions. Immerse yourself in unique local customs, history, and way of living. If you're open to it, you may gain a profound understanding of a culture that emphasizes communalism, respect for nature, and close partnership with the land and sea. 
Wildlife Viewing:

Experience the unique ecological wonders that are the Arctic tundra, oceans scattered with icebergs, and the flora and fauna that characterize this biome. Greenland's natural environment is home to reindeer (caribou), polar bears, musk oxen, arctic foxes, and several seabird species. If you're lucky, you could spot Humpback whales, Beluga whales, seals, or other sea creatures in the substantial marine ecosystem that envelopes the island.

Adventurous Outdoor Pursuits:

Greenland is a paradise for adventure-seekers. Challenge yourself physically and mentally via Arctic endeavors across land, air, or sea. There are endless opportunities for hiking, trekking, mountaineering, kayaking, and boating for a reward of unforgettable views that may imprint upon your memory for life. Or navigate a Zodiac through the Southern Greenland fjords, known as "Arctic Patagonia" because of the

vistas of icy blue waters set against a breathtaking backdrop of dramatic peaks, winding coastline, and lush, verdant valleys and pastures bursting with blooms.
Greenland is the kind of once-in-a-lifetime travel destination that can spark soul-shaking awe and restoration in the hearty outdoor enthusiast. For travelers looking for new perspectives, wonder, and tranquility amongst a backdrop of a challenging but pristine Arctic environment, Greenland just might be the next destination awaiting your exploration.
Booking a Visit to Greenland
If Greenland sounds enticing, Journeys International has recently added new group trips to our tour offerings. Check out these Arctic adventures:
A 10-day expedition with hiking, boating, kayaking, and flightseeing across

Ilulissat, Disko Island, and

Western Greenland

Enjoy the Ilimanaq Lodge Experience and dinner at a Michelin Restaurant, Koks

The trip includes a brief stop in Copenhagen to visit a new sustainable, energy-conscious community in Denmark
Explore Southeast Greenland's fjords aboard a luxury polar ship, the Ultramarine, over a nine-day itinerary

Discover Greenland by helicopter, Zodiac, kayak, and foot with endless adventure options

Experience the majestic landscape of the world's second-largest ice mass, the Greenland ice sheet
We hope you'll join us in Greenland for a scheduled expedition. If you don't see a trip that is quite the right fit for your needs, please inquire about a custom tour. Our adventure specialists are enthusiastic about travel planning and would gladly consult with you further on your next trip.
About Journeys International
Journeys is an eco-friendly and culturally-immersive adventure tour operator and travel consultant with 40+ years of industry experience and a growing network of trusted local tour guides. We specialize in authentic, immersive, and experiential travel and learning for solo travelers, couples, families, and small groups. Journeys prides itself on its commitment to its core values, respect for natural spaces, and ability to facilitate worldwide trips that nurture human and cross-cultural connections. Let our experts book you on one of our scheduled journeys or arrange other custom travel plans to "Adventure Deeper" into the world! Explore the rest of our website for more info.
Travel Inspiration Delivered