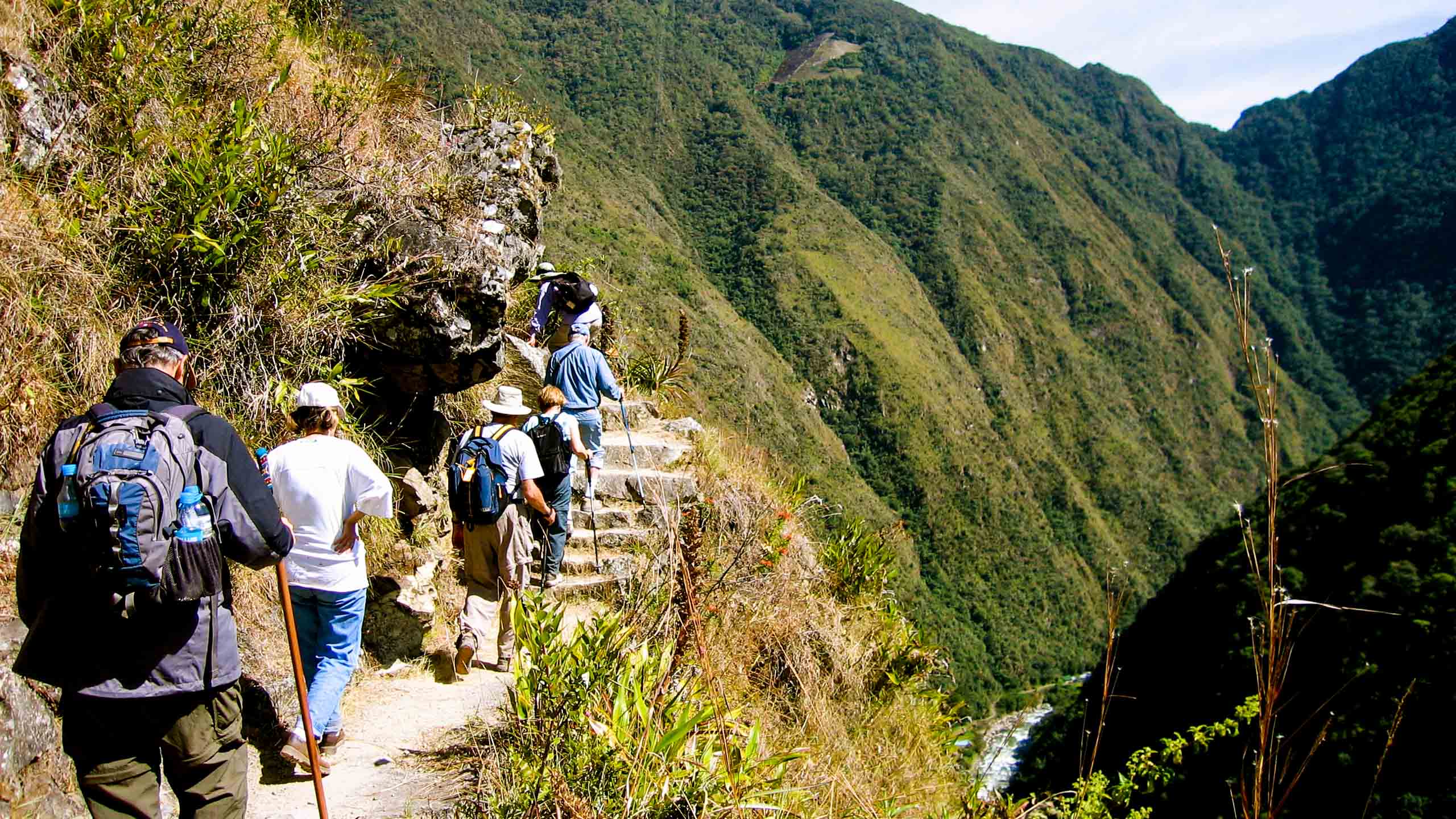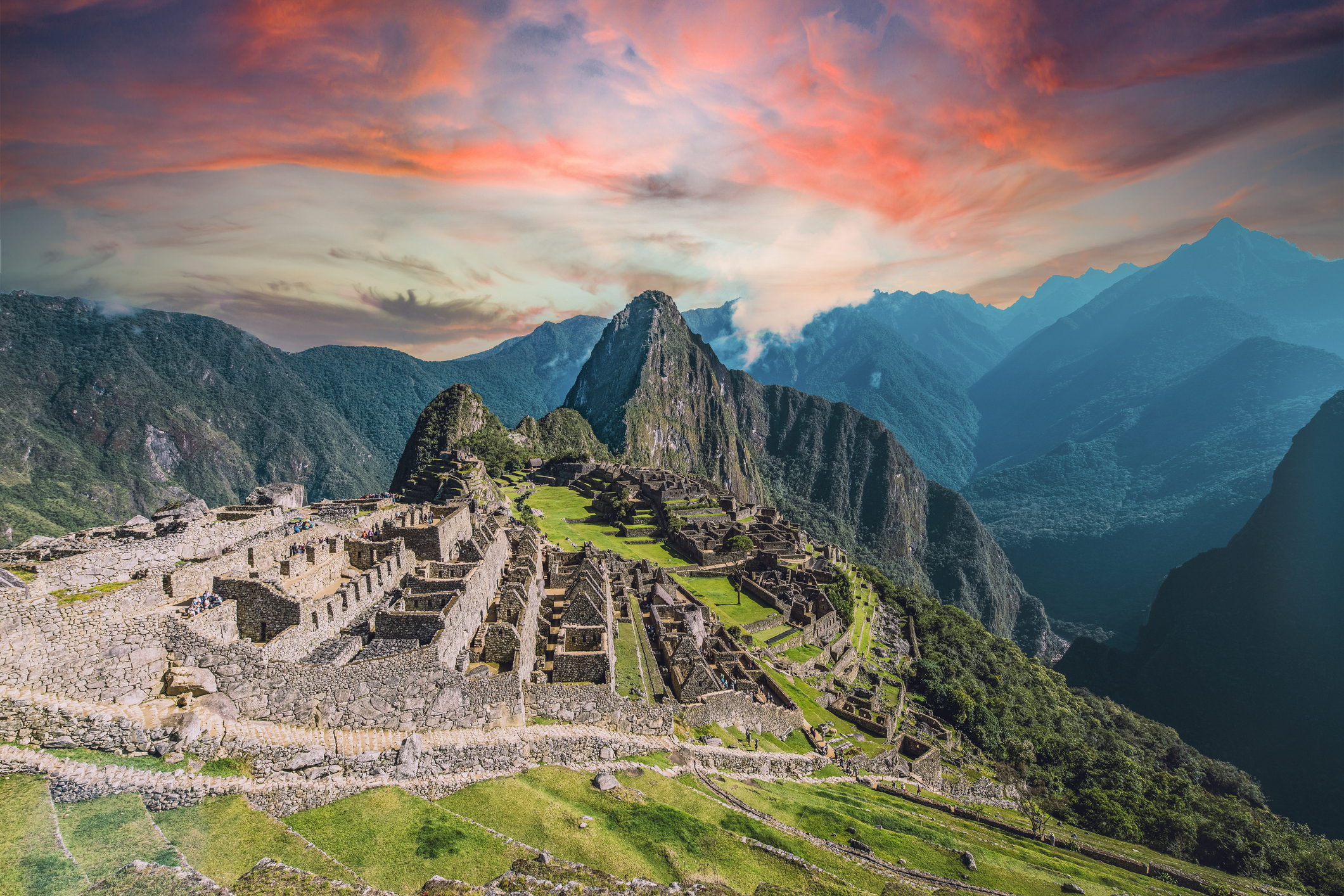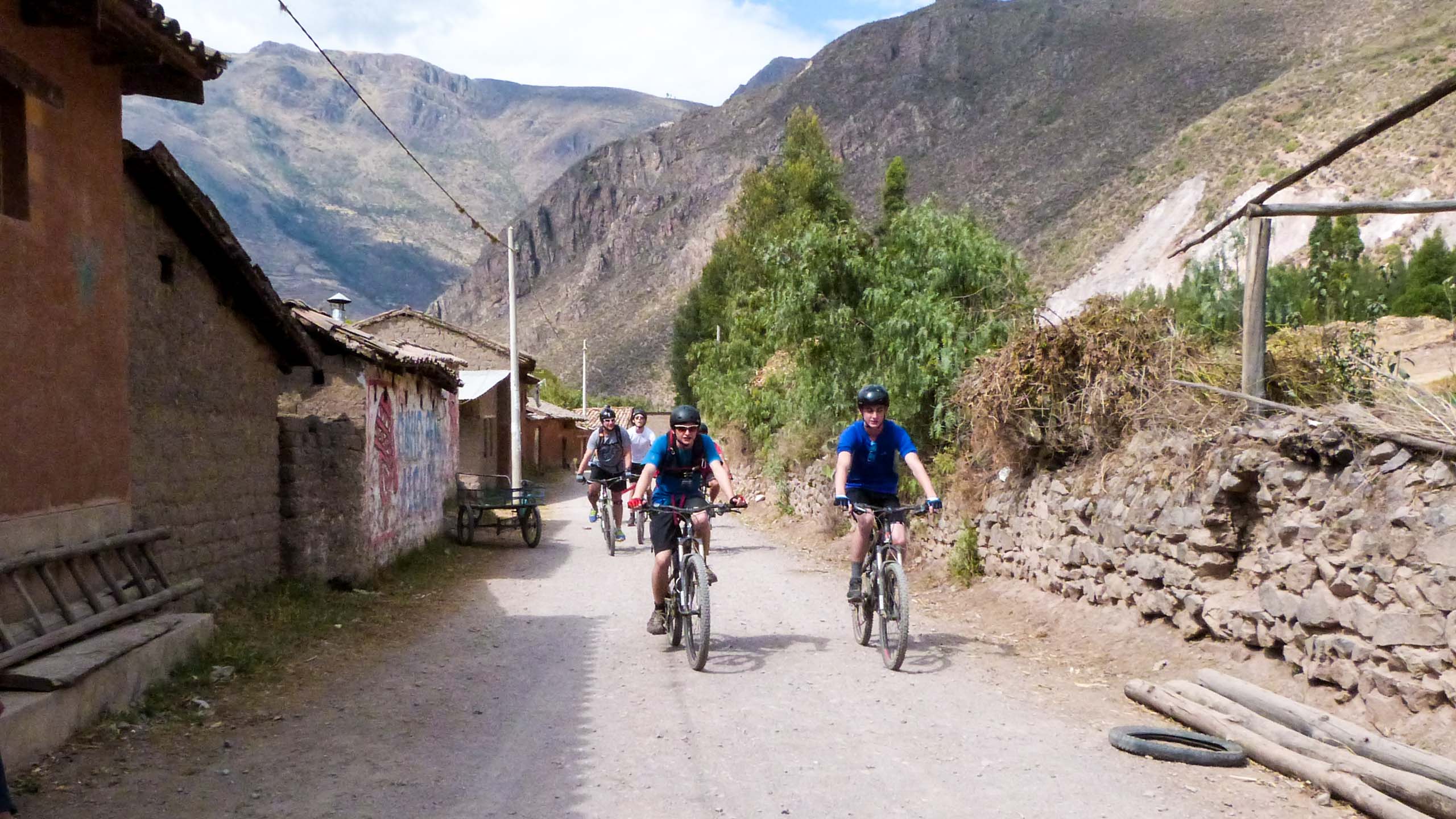 Active in the Andes
Multi-activity adventure on Inca trails and waterways culminating at Machu Picchu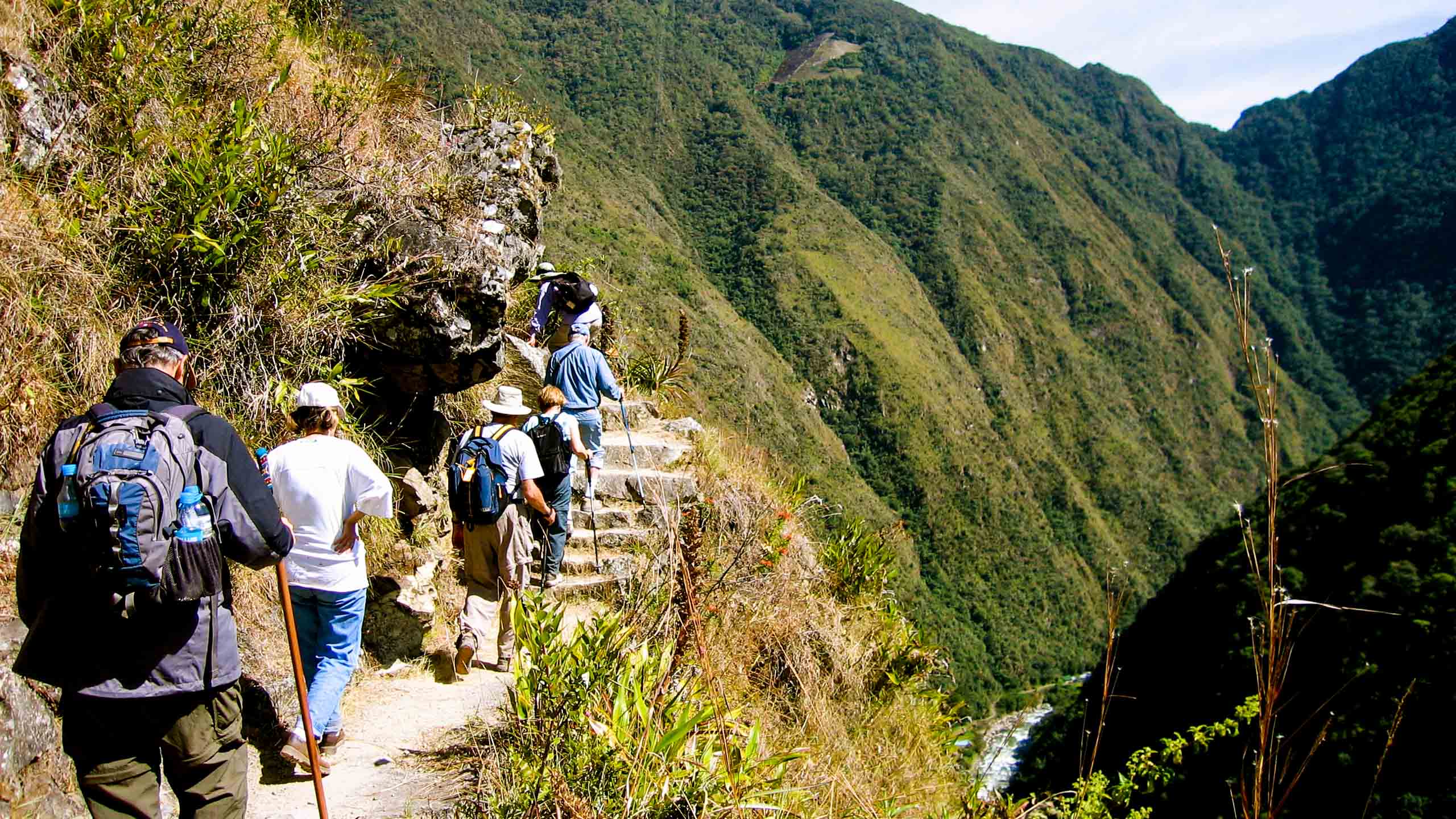 Sample Custom Trip
Kid Friendly
Hike, bike, raft, and engage with the people of the Andes in one all-encompassing itinerary. Run the rapids of the Rio Apurimac and pedal across the mystical Chinchero Plain into the Sacred Valley of the Incas. Encounter the secrets of the Lares Trail on your hike toward Machu Picchu, winding among ancient ruins, epic scenery, and villages of the closest descendants of the Incas, eager to show you their traditional weavings. (You may wonder why we have chosen to skip "the" Inca Trail on this trip in favor of this trek, and it is for the cultural experience, which augments views that rival the more famed path. Plus, you will avoid the crowds that detract from the more heavily traveled route.)
Go deep into the experience of the Andes and see it from all breathtaking angles. From the dramatic snow-capped peaks to the lush, green valleys, this journey through Peru offers every flavor of excitement and adventure you can imagine and more that will surprise and delight you. If you're always on the go, if you like variety, if you appreciate a solid challenge, if you enjoy feeling small against the vastness of nature, if you are an intense explorer… Active in the Andes is yours to conquer.
Great For
Spectacular Scenery
Families with Teens
Moving Your Body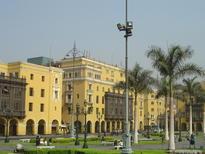 Flights from the U.S. usually arrive in Lima late in the evening. After clearing customs, just walk across the road to the airport hotel for a transit night before continuing on to Cusco in the morning, where your real adventure begins. If you want time to explore Lima, it is possible to add additional time in Lima before or after the trip.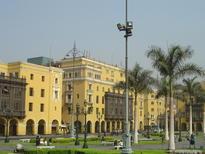 Lodging
Wyndham Costa del Sol Airport Hotel
B
Day 2
Fly to Cusco & Sightseeing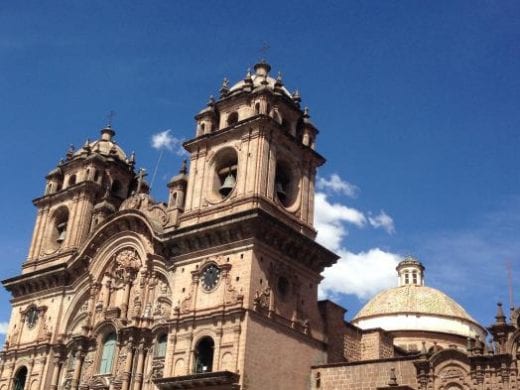 Early in the morning, return to the airport for the flight to Cusco and your first glimpse of the Andes. Your guide will meet you at the airport and then take you out on a half-day sightseeing tour of Cusco, the former capital of the Inca Empire. Some of the sights in town you might see are the 16th century Cusco Cathedral and the Iglesia del Triunfo, both located at the lively Plaza de Armas in the town center. Not only is the Cathedral a UNESCO World Heritage Site, but it also contains many archeological artifacts.
Afterwards, transfer to your hotel where you'll have the rest of the day free to relax and adjust to the altitude.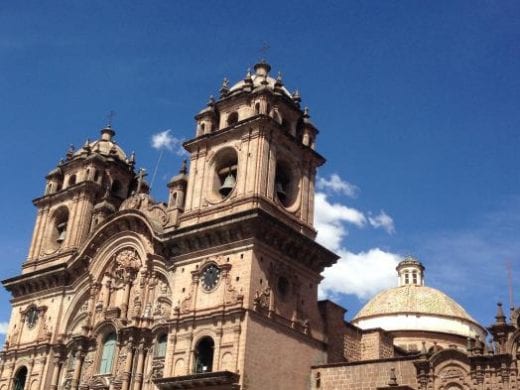 Lodging
Casa San Blas Boutique or similar
C
Day 3
Apurimac River Rafting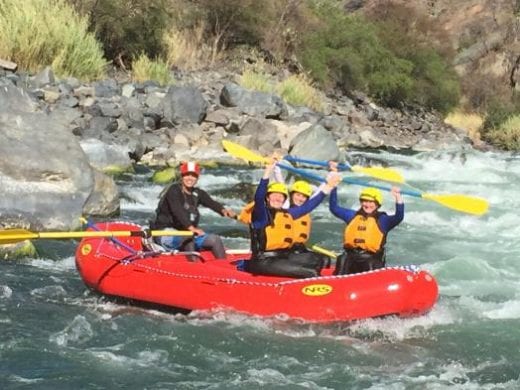 In the morning, transfer to the Apurimac Canyon where you will face the mighty rapids of the Apurimac, which means "The Great Speaker" in Quechua. You'll be briefed on rafting safety and instruction before embarking on a two-day river excursion on the Apurimac River. By descending from Cusco to the canyon, you'll have a chance to acclimatize and by beginning with this river run, you'll be sure to start the trip on a metaphorical high note.  The rapids are largely continuous and occasionally you may have to stop for the guide to scout a new route to avoid obstructions.
At night you'll camp on gorgeous, sandy beaches and explore the surrounding rocky terrain. If you're lucky, you may spot Andean foxes, otters, and pumas on the banks of the river.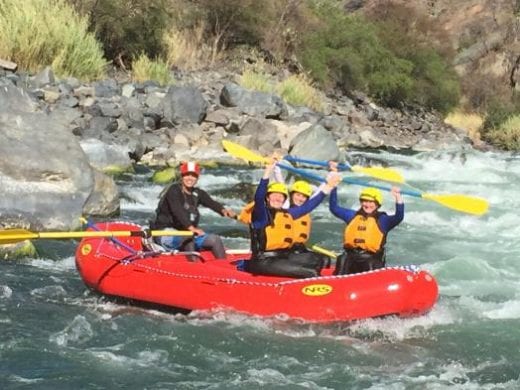 Meals
Breakfast, Lunch, Dinner
Lodging
Tented Beach Camping
D
Day 4
Apurimac & Return to Cusco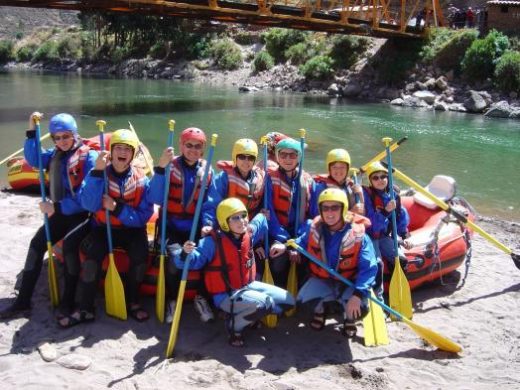 After an exciting two days of rafting, you'll reach a break in the canyon walls and head back to Cusco. Along the way, keep an eye out for the snow-capped Salcantay Mountain. On arrival in Cusco, you will be dropped off at the hotel for a refreshing shower and relaxing evening.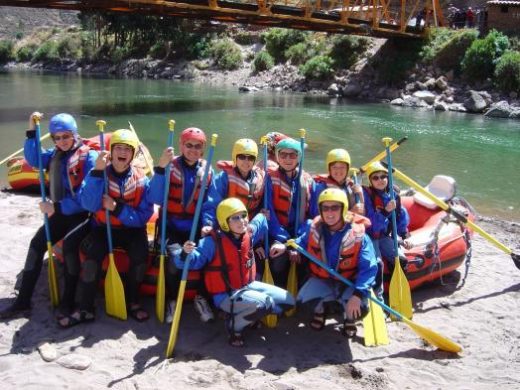 Lodging
Casa San Blas Boutique or similar
E
Day 5
Mountain Biking in the Sacred Valley & Urubamba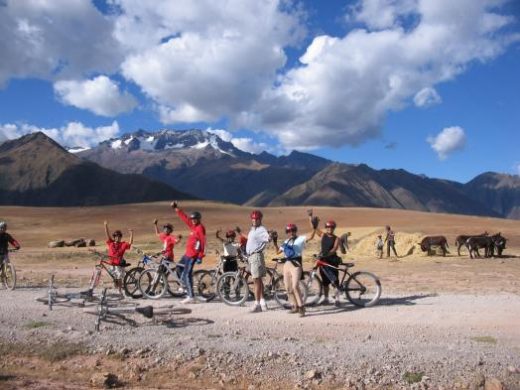 This is a bike ride you'll never forget: a one-day, mostly downhill trip across the Chinchero plain and into the Sacred Valley of the Incas. You'll follow dirt trails and ancient mule routes along the breathtaking Lake Huaypo and through the village of Chequereq. A short uphill stretch brings you to the mystical, circular Inca ruins of Moray. Here, enjoy a picnic lunch and meander through the enchanting bowl-shaped terrace ruins.
After lunch, take a smooth mule trail to the town of Maras for a descent into the incredible salt pans, which cover the hillside. The salt pans are a significant part of Inca culture and quite a sight to see. Finally, meet your vehicle beside the Urubamba River for the drive to your charming hotel in Yucay, located in the heart of the Sacred Valley.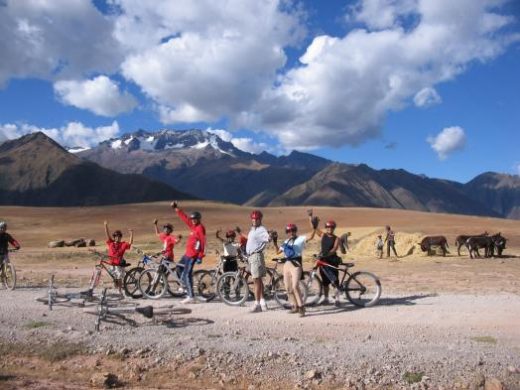 Lodging
La Casona de Yucay or similar
F
Day 6
Lares Trail: Urubamba to Quisuarani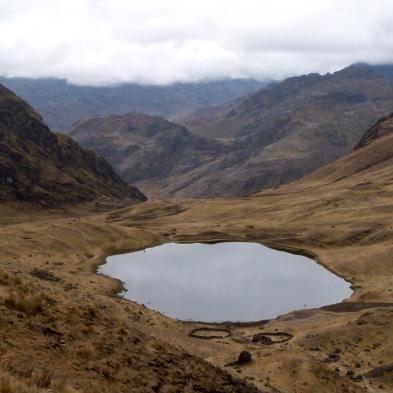 Today you'll begin a four-day hike toward Machu Picchu. Departing Urubamba early, you'll drive along the Sacred Valley heading high into the Andes. After about two hours you'll abandon the vehicles and start hiking up an ancient Inca trail and begin acclimating. Within the narrow canyon, you will have the chance to explore Inca burial tombs before reaching a bus at the end of the valley that will take you over a 14,000′ pass to a small community called Quisuarani, where you will camp for the night.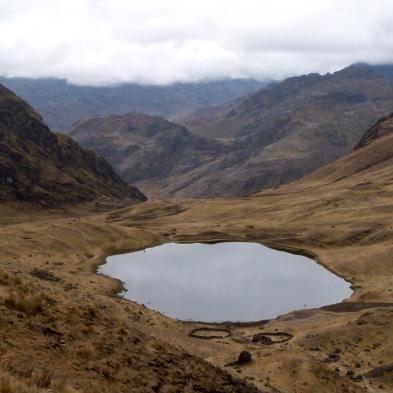 Meals
Breakfast, Lunch, Dinner
G
Day 7
Lares Trail: Quisuarani to Huacahuasi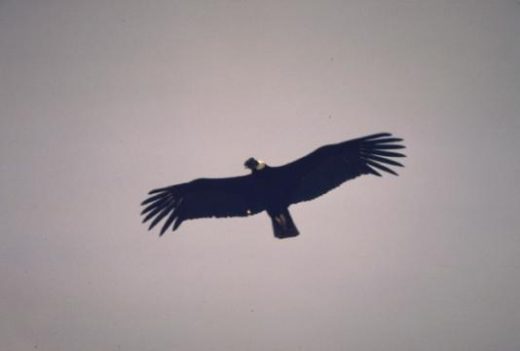 This day will be dedicated to hiking out of the Quisuarani Valley, hopefully meeting some colorfully dressed locals along the way. This whole area is famous for its weavings, and at the campsites you can barter for beautiful hand-made textiles at a fraction of the price they would be at home or even in Cusco. As you continue along the trail, you will pass native tree reforestation projects where many endemic birds make their homes in the restored ecosystem, descend past spectacular waterfalls and crystal clear lakes, and hopefully encounter herds of Llama and Viscachas (long-tailed rabbits). You'll stop for a picnic lunch in the small village of Cuncani followed by a short walk over the ridge to the village of Huacahuasi where you will camp for the night. The old Inca Trail past camp leads to the "Baños del Inca" – the Inca's Baths – a group of perfectly heated natural pools where you can enjoy a good soak after a great, but tiring, day.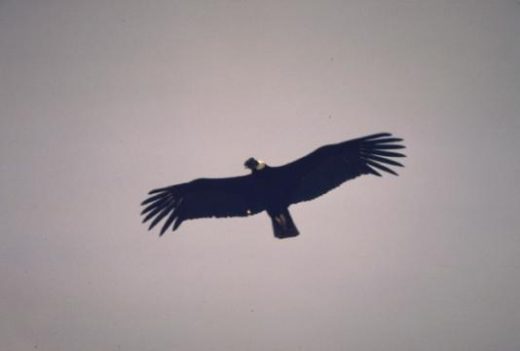 Meals
Breakfast, Lunch, Dinner
H
Day 8
Lares Trail: Huacahuasi to Huilloc to Ollantaytambo
This morning offers the greatest challenge of the trek, as you climb over a 14,000′ pass and slowly descend down into the Sacred Valley of the Incas. After lunch, hike past untouched lakes before arriving at the pass – a great vantage point for viewing the snowy Mount Veronica. Continue down an old mule trail through Patacancha to the famous village of Huilloc, hometown to many of the traditional porters for the Inca Trail. Finish your day in Ollantaytambo and enjoy a nice dinner in the market square followed by a refreshing hot shower.
Lodging
Hotel Pakaritampu or similar
I
Day 9
Inca Trail to Machu Picchu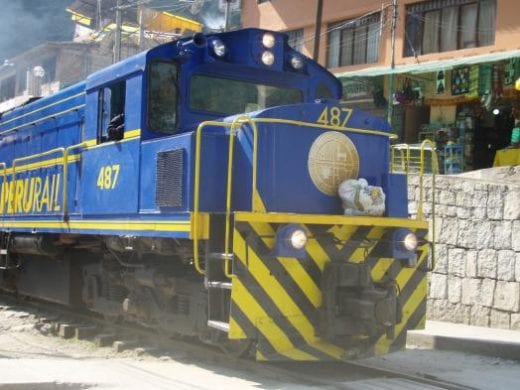 Today you'll take the train towards Machu Picchu, the lost city of the Incas. It was stumbled upon by accident in 1911 and with no Spanish records, Incan legends, or oral histories, remains a mysterious site. Elegant ornamental stonework hints at the possibility of Machu Picchu's importance as a ceremonial center.  You'll disembark at Kilometer 104 and cross the hanging bridge to the Chachabamba site. After a brief visit, begin a three to four-hour ascent to the ruins of Wiñay Wayna, an important ritual site. The Inca Trail then cuts across the ridge above Machu Picchu to reach the Gate of the Sun (Intipunku) for your first awe-inspiring glimpse of Machu Picchu. Total hiking time is about six hours.
Notes:
Bookings must be made at least 90 days in advance in order to obtain permits for Macchu Picchu.
There is an option of taking the train all the way to Machu Picchu town.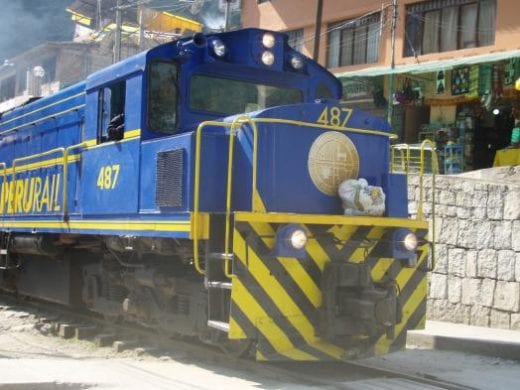 Meals
Breakfast, Lunch (box), and if staying at El Mapi, dinner is included.
Lodging
Hotel Inkaterra El Mapi or similar
J
Day 10
Machu Picchu to Cusco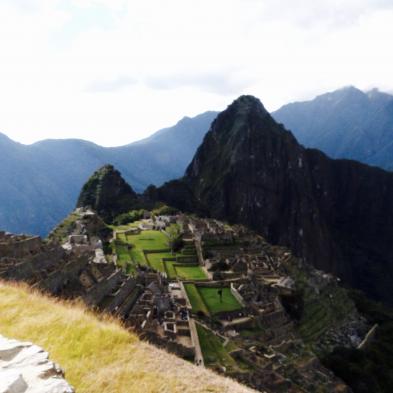 Wake up early to get to Machu Picchu for a fully guided tour. There will be time afterward to climb Huayna Picchu (or Machu Picchu Mountain), though this needs to be planned in advance due to permit restrictions. Otherwise, you can wander through the valley at your own pace and soak in the mountain air.
Have lunch in Aguas Calientes at t el Indio Feliz or similar.
In the afternoon, the train and bus take you back to Cusco for a final night in Peru.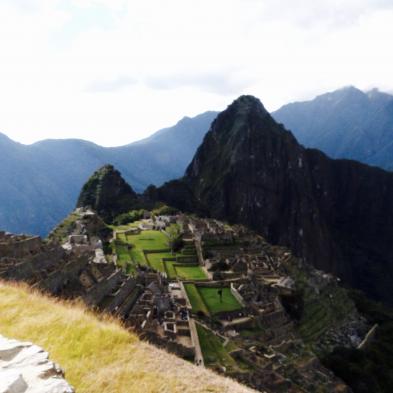 Lodging
Casa San Blas Boutique or similar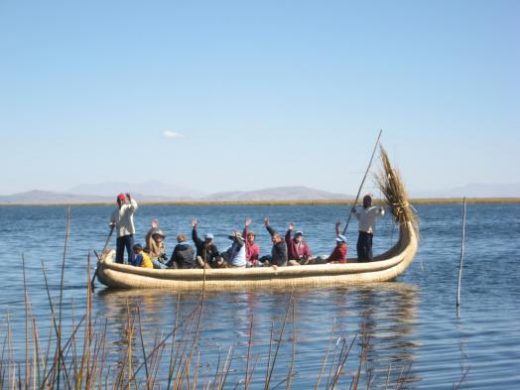 Transfer to the Cusco Airport for your onward flight. Perhaps you'd like to consider an extension to explore Lake Titicaca, Colca Canyon, and Arequipa? Or consider adding a day or two to explore Cusco in greater depth.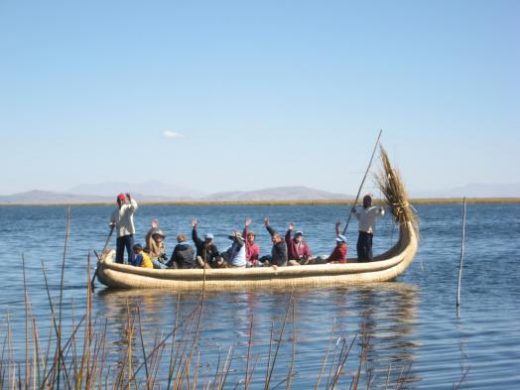 Dates & Price
Best Time of Year to Visit
Hike, bike, raft, and engage with the people of the Andes in one all-encompassing itinerary. Run the rapids of the Rio Apurimac and pedal across the mystical Chinchero Plain into the Sacred Valley of the Incas. Encounter the secrets of the Lares Trail on your hike toward Machu Picchu, winding among ancient ruins, epic scenery, and villages of the closest descendants of the Incas, eager to show you their traditional weavings. (You may wonder why we have chosen to skip "the" Inca Trail on this trip in favor of this trek, and it is for the cultural experience, which augments views that rival the more famed path. Plus, you will avoid the crowds that detract from the more heavily traveled route.)
Go deep into the experience of the Andes and see it from all breathtaking angles. From the dramatic snow-capped peaks to the lush, green valleys, this journey through Peru offers every flavor of excitement and adventure you can imagine and more that will surprise and delight you. If you're always on the go, if you like variety, if you appreciate a solid challenge, if you enjoy feeling small against the vastness of nature, if you are an intense explorer… Active in the Andes is yours to conquer.
Need to Know
Please note that this trip operates under different payment and cancellation policies than those described in our complete Terms & Conditions as noted on our website and elsewhere. Please review the complete Terms & Conditions prior to submitting a deposit. 
Expenses covered
Normally, our stated land costs include the cost of all guides, leaders, permits obtained after arrival, lodging accommodations, food and entry fees as specified, and all surface transportation associated with the planned itinerary. We do our best to avoid increasing prices after receipt of your deposit, but, rarely, factors beyond our control might require us to change our prices without prior notice, even after you have signed up.
Expenses not covered
Costs not included in the price may include: meals not indicated as included in itineraries; meals prior to arrival in starting cities; transfers, if not arriving or departing on the scheduled group flights; soft drinks, bottled water, and alcoholic beverages; medical expenses, costs of hospitalization, or evacuation from remote areas; laundry; airport departure taxes not included on your airline ticket; accommodations en route to starting cities; visas; airfares; gratuities; and insurance.
Deposit and payment schedule
A non-refundable twenty-five percent (25%) deposit per person per trip or the applicable amount based on the trip and the proximity of the departure date. A second deposit of $1,000 per person is due four months prior to departure, and final payment for land arrangements is due 60 days prior to departure. Airlines require full payment when tickets are issued. The deposit may be made by Visa, Master Card, American Express, Discover or check, and the Reservation Form may be submitted via our website. Full payment schedule and cancellation penalties are described in our Terms and Conditions as noted on our website and elsewhere. Please request these if you do not have them before advancing a deposit.
Insurance
While we strongly recommend the purchase of comprehensive travel insurance in case of emergency situations for all of our trips, note that for this particular trip, COMPREHENSIVE TRAVEL INSURANCE IS COMPULSORY FOR MOST PERU TRIPS! It is the client's sole responsibility to ensure that they carry the correct and sufficient comprehensive travel and medical travel insurance for themselves and any dependents/traveling companions. This insurance should cover, but not be limited to, cancellation and curtailment, baggage loss or damage, medical expenses, emergency travel, repatriation with assistance and personal accident. It should be taken out prior to leaving their country of residence. Please contact Journeys for assistance in choosing a policy.
Airfare
We can help you secure air travel arrangements to correspond with land travel booked through Journeys International. We work with an airfare consolidator to assist in booking the flights that suit your needs. If you decide to make your own flight arrangements, you must provide Journeys International with a complete copy of your itinerary showing departure and arrival flights and times. You should plan to arrange your own air travel if you are using mileage credit or originating outside North America, but please be in touch with our office before you finalize ticketing so that we can help you to coordinate the correct arrival and departure dates and times.
Itinerary Change Fee
There will be a $40 fee for changes once an itinerary has been confirmed and approved. Additional cancellation penalties or change fees may apply as per our terms and conditions. The passenger is responsible for such fees.
Duration
11 Days
The number of days, or duration, in a destination corresponds with the itinerary as published. This is the time period covered by the land cost.
Group Size
4 - 16
The stated range indicates minimum required for guaranteed departure and maximum accepted on the scheduled dates. Exceptions can often be made for private departures.
Comfort Level
Simple
Mix of camping and cozy lodges
Activity Level
Challenging
Activity Level
Match the trip's intensity to your ability and motivation.
Gentle
Easy walking, with opportunities for low-key physical activity.
Active
Energetic exploration with optional day hikes, leisurely cycling, or light canoeing.
Vigorous
Day-long active excursions and options for demanding activity in varied environments.
Challenging
Strenuous hiking or other intense activity that may be at high altitude or over rough terrain.
Demanding
Multi-day trekking and other activities requiring endurance or strength. Steep trails. No technical expertise necessary.
Comfort Level
Choose accommodations and amenities that fit your personal style
Simple
Our most natural accommodations. Bath facilities often shared, sometimes rustic.
Delightful
Comfortable and especially personal. Small to mid-sized lodges, typically with private bath.
Superior
Lodges and hotels with additional amenities, refined artistry, or extra-special settings.
Deluxe
Exclusive or luxury lodges, hotels, or safari camps with fine dining options.
Uncommon
The most indulgent accommodations arranged specially for private trips.
Single Supplement
The single supplement is applicable if a roommate is not available or if single accommodation is specifically requested. While single accommodation is not available on all trips, we will try and honor this request whenever possible.