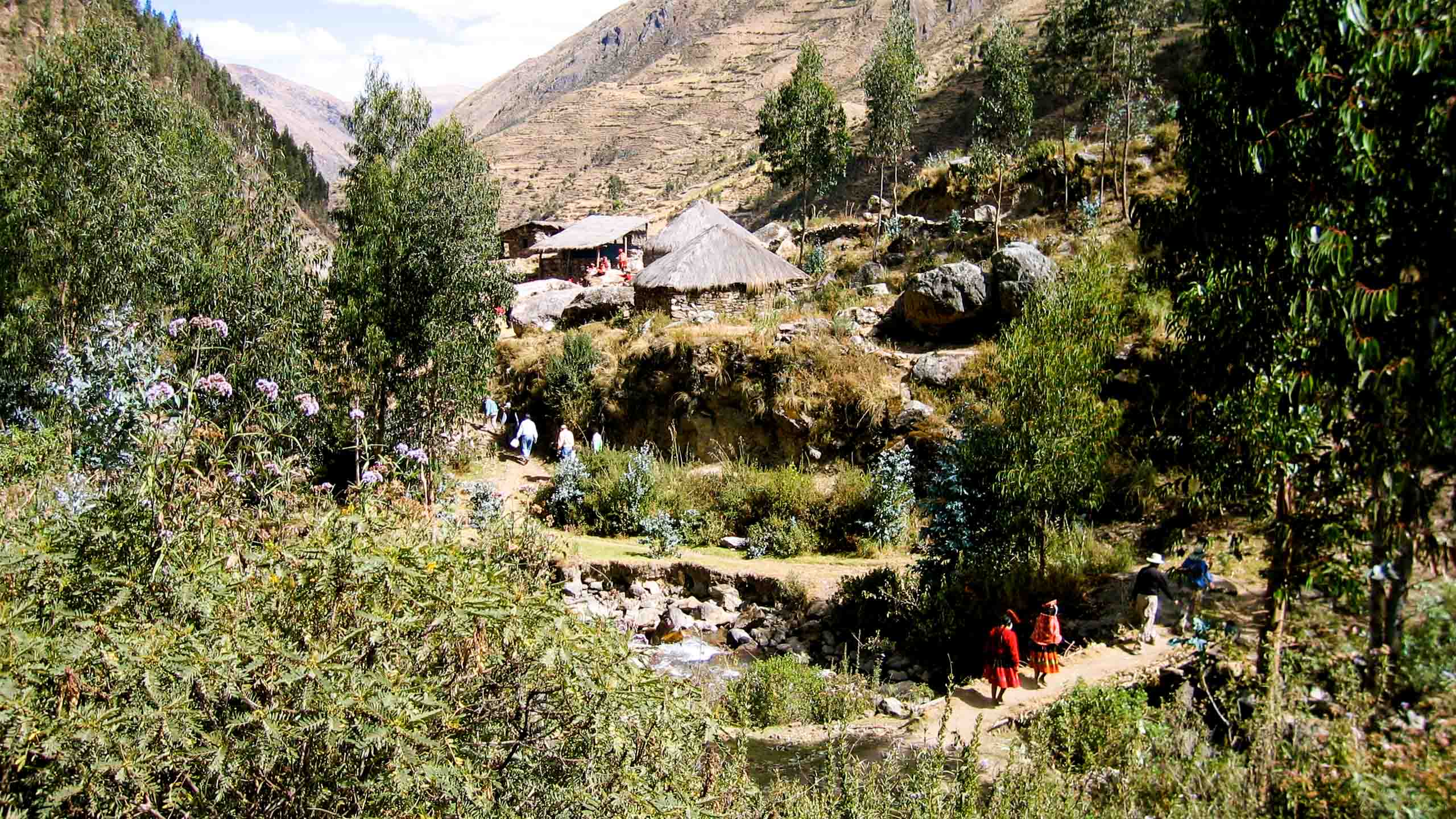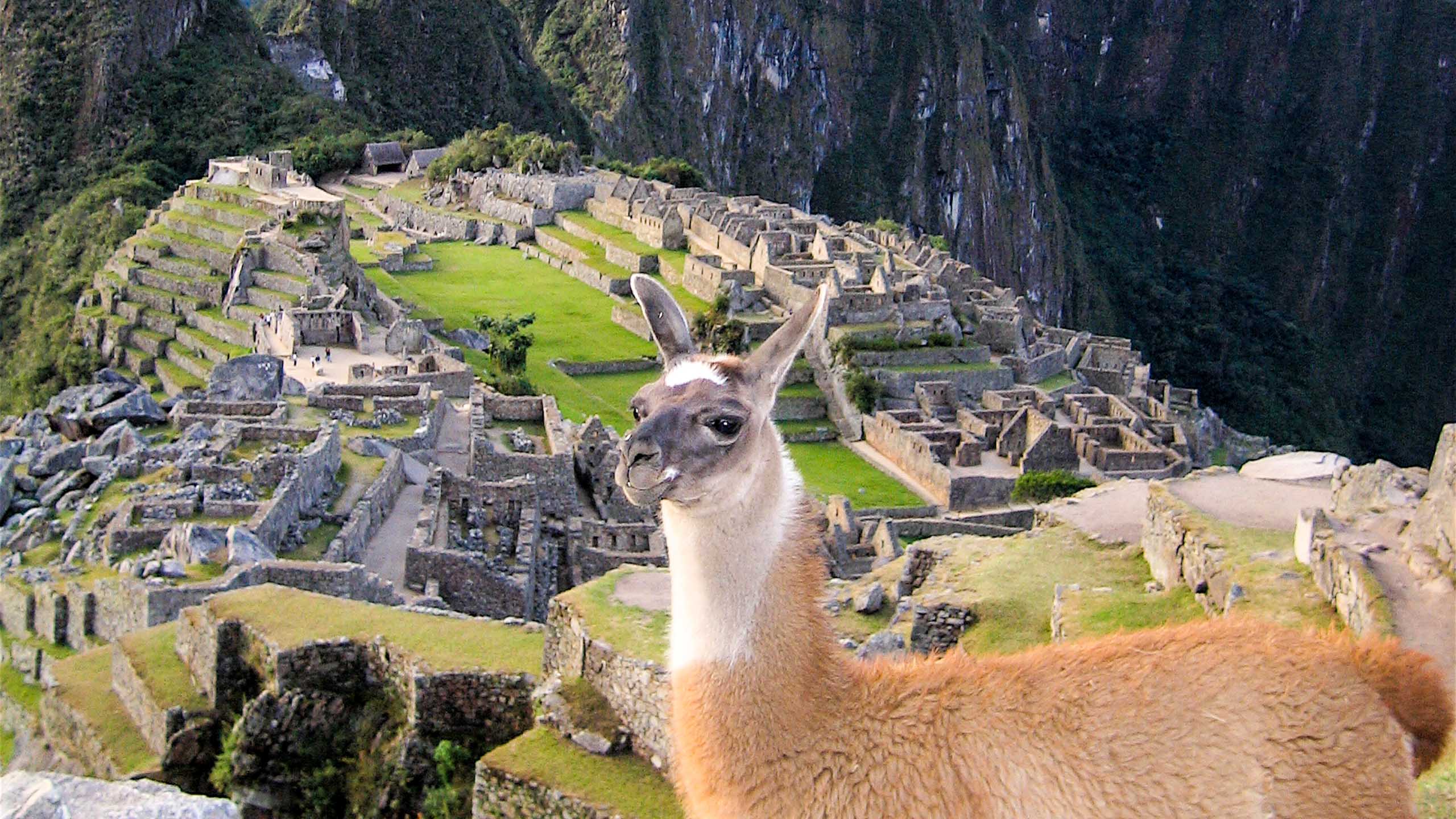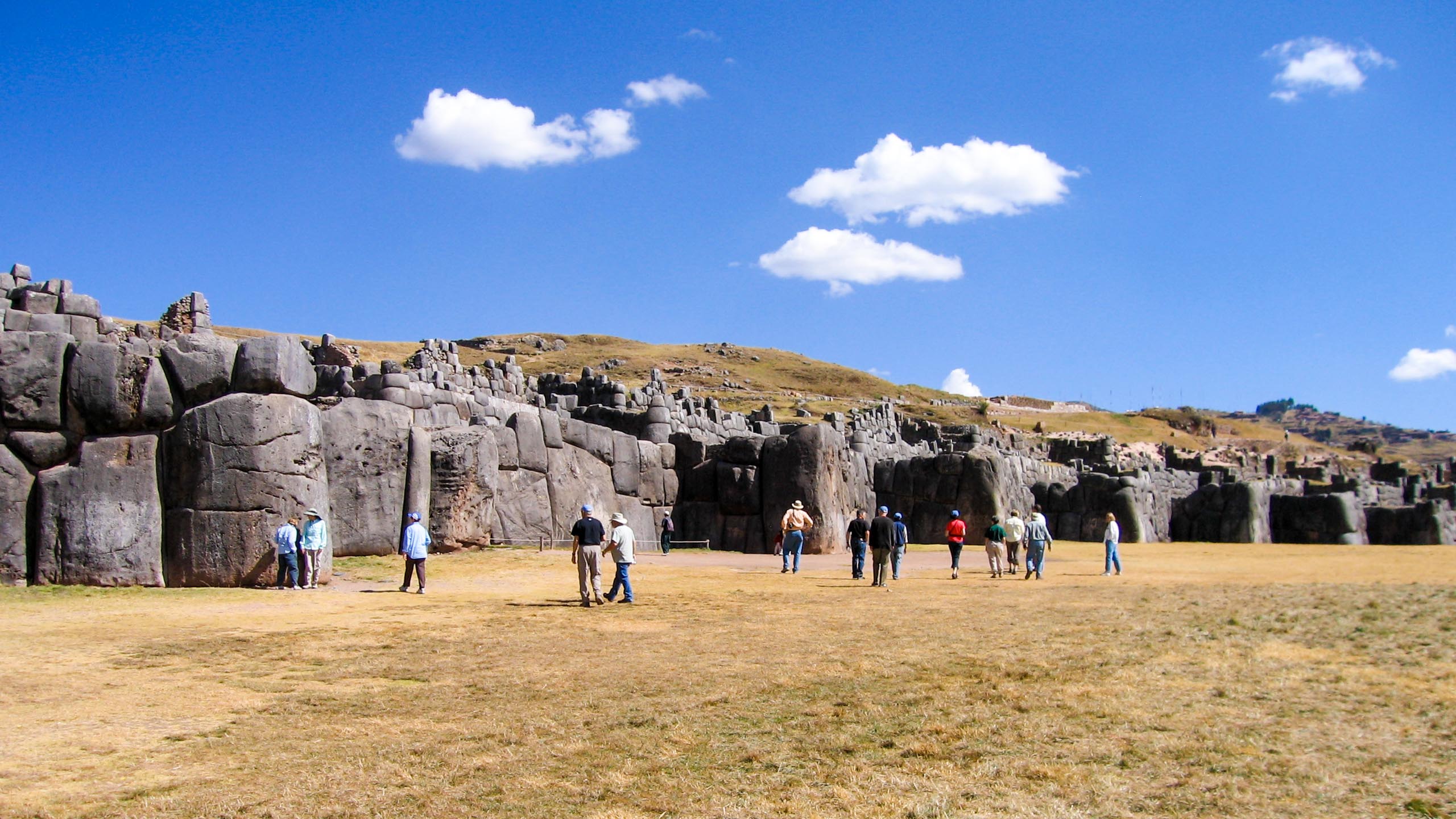 Amazon and Andes Odyssey
From the wilderness of Tambopata rainforest to the Inca ruins of Machu Picchu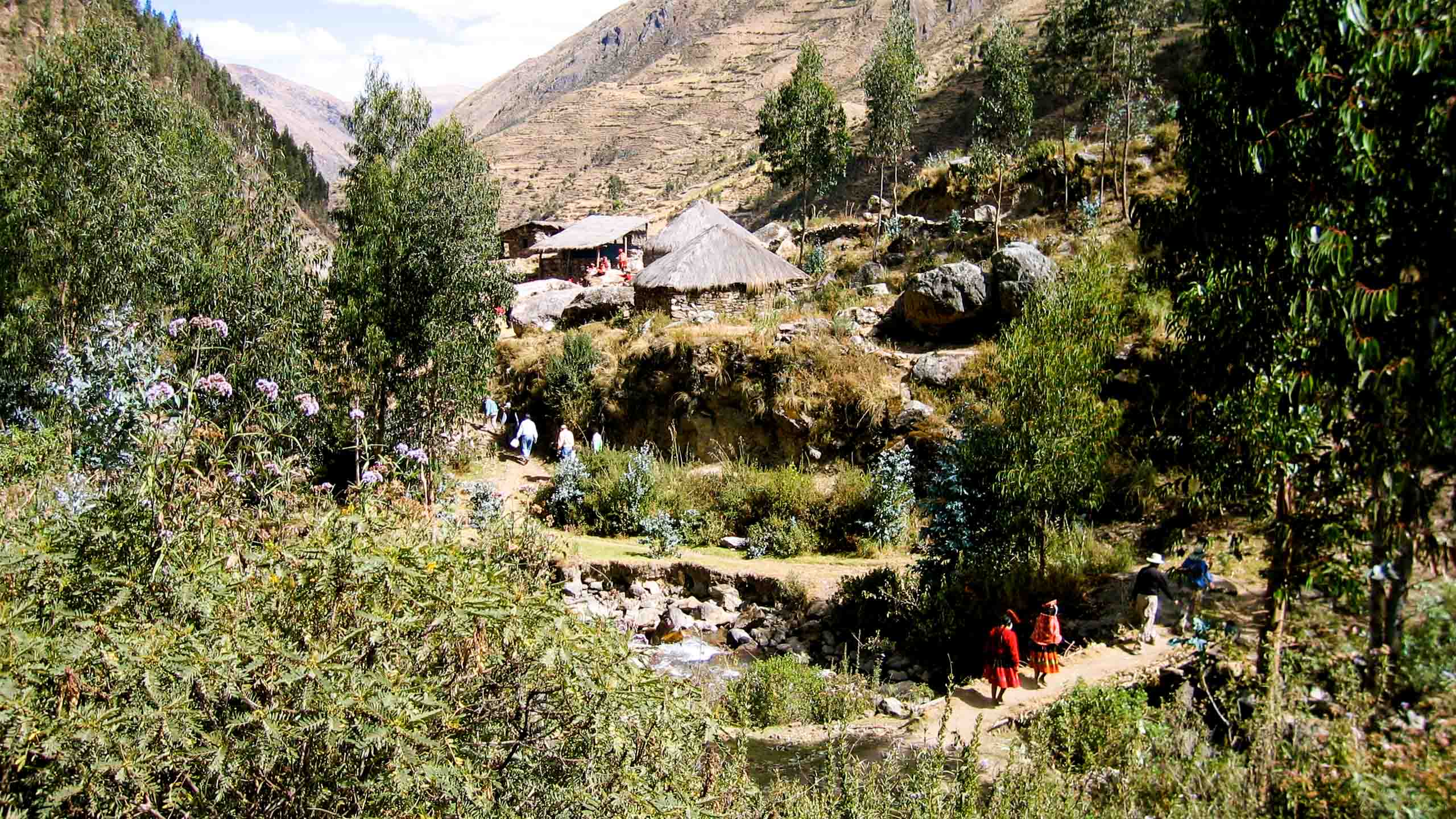 This Amazon and Andes Odyssey certainly does not compromise on adventure. Fly into the remote Amazon Tambopata Nature Reserve for four days, engage in extensive nature exploration, then head up to Cusco in the Andes for four more days of exploration at sites such as Machu Picchu, the Urubamba Sacred Valley, Qenko, Sacsayhuaman, Pisac, and Ollantaytambo. This is a perfect trip for travelers who want to see the best of Peru in a short amount of time.
On arrival in Lima and after clearing customs, you'll just walk across the road to the airport hotel for a transit night before continuing on to Puerto Maldonado in the morning where your real adventure begins. If you want time to explore Lima, it is possible to add additional time before or after the trip.
Lodging
Wyndham Costa del Sol or similar
B
Day 2
Puerto Maldonado/Refugio Amazonas
Return to the terminal via the walkway in time to catch the flight out to Puerto Maldonado in the early morning. On your arrival, you'll be met by your guide and transferred to the Tambopata River port in Puerto Maldonado. Situated at the confluence of the mighty Madre de Dios and Tambopata Rivers, Puerto Maldonado is a bustling, booming tropical frontier town. Its principal activities are gold mining, Brazil nut collecting, timber extraction, agriculture, and ecotourism. After a brief stop at our local office (where extra luggage may be left if necessary), it's another 30-minute drive to the Infierno Community River Port. From here, embark on a 2-1/2 to 3-hour boat journey by motorized canoe to Refugio Amazonas, enjoying a boxed lunch aboard the boat along the way. During the voyage, look for any of a number of different bird species such as the black skimmer, the pied lapwing, the capped heron, the jabiru stork, the roadside hawk, and several species of kingfishers, swallows, and flycatchers. On arrival at the lodge, there will be a short orientation and a complete briefing on the lodge before dinner. After dinner this evening, head out with a guide to search for caimans.
Please note: Daily activities at the Amazon Lodge are subject to change, and the exact program may differ from what is listed here.
Meals
Breakfast, Lunch, Dinner
Lodging
Refugio Amazonas or similar
C
Day 3
Refugio Amazonas or similar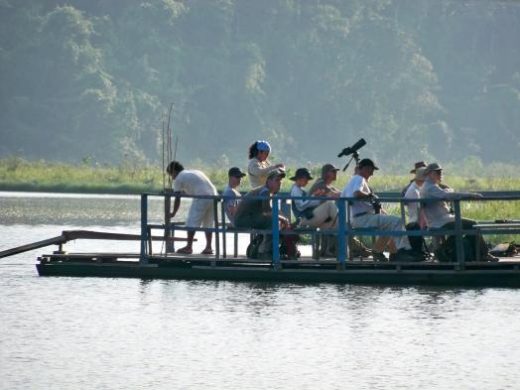 The Tambopata National Reserve and the adjacent Bahuaje-Sonene National Park are home to over 20,000 plant species, over 900 species of birds, 91 mammals, 1,630 butterflies, 127 amphibians and reptiles, and much more. It is also a haven for the Amazon's largest, most spectacular and most endangered predators – the jaguar, the giant otter, the harpy eagle, and the black caiman. Hopefully, you will see some of them. Please ask your guide for all the options.
For the next two days, there is a huge variety of options to choose from. The jungle is usually alive very early in the morning so try to get out pre-dawn and explore, as this will be your best chance to see wildlife. There are monkeys, birds, giant otters, ants galore, and a chance to learn about the rainforest from your expert resident guides either on foot or by dugout canoe. There will be plenty of time for a siesta to avoid the hottest part of the day. You can then take a canoe trip on a lake or explore more trails and catch a beautiful sunset over the Amazon basin. The evening can be free to relax or for those still eager to see wildlife there are two more options: either head out on foot in search of nocturnal mammals or take a canoe in the hope of glimpsing the rare black caimans that inhabit the nearby water.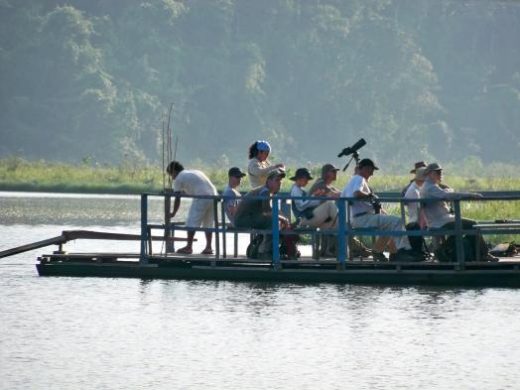 Meals
Breakfast, Lunch, Dinner
Lodging
Refugio Amazonas or similar
D
Day 4
Refugio Amazonas or similar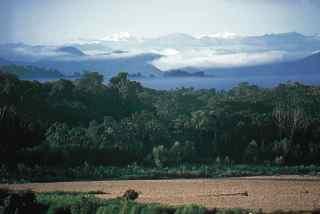 Arise at dawn this morning for a visit to a small parakeet clay lick. Dozens, often hundreds, of blue-headed parrots, orange-cheeked parrots, cobalt-winged parakeets, and sometimes even the rare rock parakeet congregate here on clear days to ingest clay. This congregation creates a riotous and colorful wildlife spectacle where the greens, oranges, reds, and blues of the parrots dance around the bank competing for their choice of clay. Return to the lodge for breakfast and continue with activities from the lodge.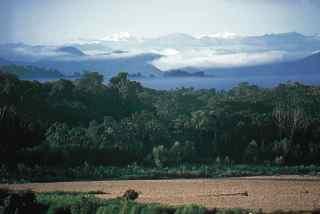 Meals
Breakfast, Lunch, Dinner
Lodging
Refugio Amazonas or similar
E
Day 5
Puerto Maldonado & Flight to Cusco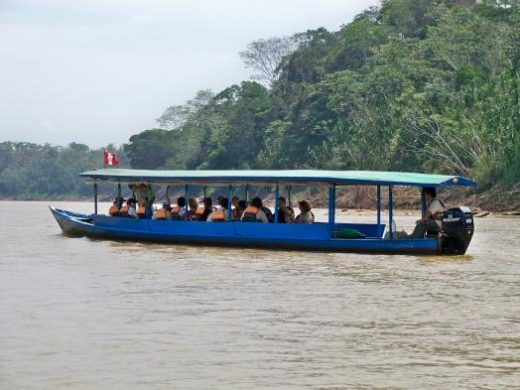 This morning, return by motorized dugout canoe to Puerto Maldonado and transfer to the airport for a spectacular flight over the rain forest to Cusco, located high in the Andes near 11,000 feet. On arrival, you will be met and transferred to your local hotel followed by an easy afternoon walking tour of the ancient city and the four extraordinary nearby ruins, Sacsayhuaman, Qenko, Puca Pucara, and Tambomachay.
Starting from the Plaza de Armas, visit many of the city's historical sites, see Incan stone walls serving as the foundations of Spanish architecture, and tour the cathedral built atop the ruins of an Incan temple. Cusco was the head of the Incan Empire and was built in the shape of a puma. The city itself is the puma's body, and the enormous Sacsayhuaman ruins represent the head and teeth. The largest and most impressive of Sacsayhuaman's original rocks are still in place, though only about 20 percent of the original site remains today. Qenko, meaning zig-zag, consists of a large limestone rock covered with carvings with mysterious caves and altars below and zig-zag walls and channels thought to have been used for ritual sacrifices. Puca Pucara, or red fort, is a small site that appears red when viewed in the right light. Tambo Machay, another small site, is known locally as "El Bano del Inca," or the Incan bath, as it has beautiful ceremonial stone fountains and bathing pools. For lunch and dinner, select among the variety of great places to eat in the city. Overnight in Cusco.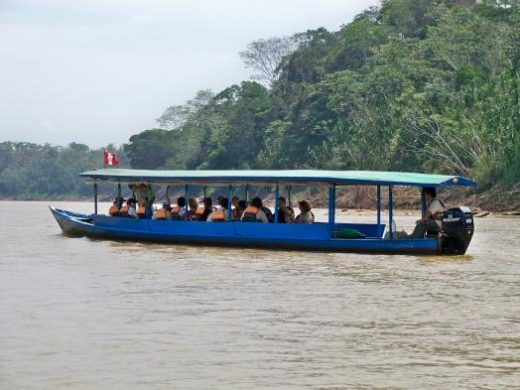 Lodging
Hotel Costa Del Sol Ramada or similar
F
Day 6
Pisac Market & Ollantaytambo
Spend the day visiting the Sacred Valley, including the picturesque market at Pisac. Pisac is famous for its traditional Sunday market where locals barter for food, clothing, animals, and other supplies. It is open every day, and there are always many local textiles and crafts for sale on any day of the week. Continue down the Urubamba Valley to Ollantaytambo. Ollanta, as it is also called, is remembered as one of the few places that the Spanish lost a major battle during their conquest. It is 200 steps straight up the stone stairway to the top of the huge Incan fortress, which offers great views. The unfinished temple at the top was still being built when the Spanish eventually conquered the area. This is also a good site to see Incan city planning in the town below: each cancha (block) had one entrance to the central courtyard from which individual homes were entered. Overnight in Ollanta.
Meals
Breakfast, Lunch, Dinner
Lodging
Hotel Pakaritampu or similar
G
Day 7
Train to Machu Picchu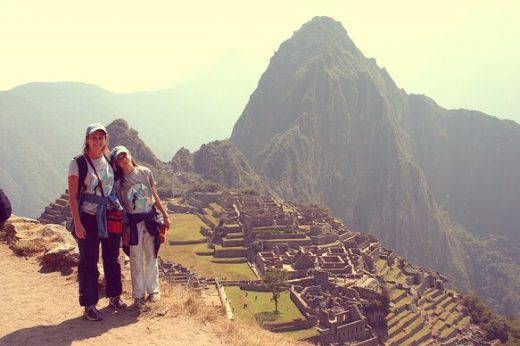 After breakfast, take the 1 ½-hour Vistadome train ride from Ollanta to Machu Picchu, the 'lost citadel' of the Incas (baggage limit on PeruRail is 11 lbs.) From the station at Aguas Calientes, it's another 30 minutes (five miles) by bus up to the entrance of the site. Enjoy an afternoon guided tour of the ruins with time afterward for individual exploration. Be sure to read about Machu Picchu in advance to fully appreciate the trained guide's expertise. Stumbled upon by accident in 1911, it remains a mysterious site, as there are no Spanish records, Incan legends, or oral histories to explain its history or uses. Elegant ornamental stonework hints at the possibility of Machu Picchu's importance as a ceremonial center. Overnight at a lovely lodge in the cloud forest near Aguas Calientes. The elevation at Machu Picchu is 7,900 feet.
One-Day Inca Trail Trek Option:
For those with some interest in light trekking, we also offer a one-day Inca Trail Trek. Take the train toward Machu Picchu and disembark at kilometer marker 104 to cross the hanging bridge to the Chachabamba site. After a brief visit, begin a 3-4 hour ascent to the ruins of Wiñay Wayna, an important ritual site. The Inca Trail cuts across the ridge above Machu Picchu to the Gate of the Sun for a first awe-inspiring glimpse of Machu Picchu. Total hiking time is about six hours. Bookings must be made at least 90 days in advance.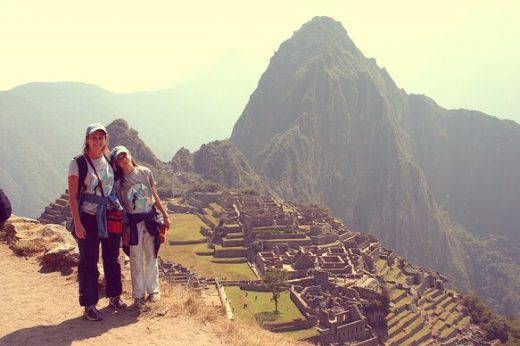 Meals
Breakfast, Lunch, Dinner
Lodging
Hotel Inkaterra Machu Picchu Pueblo or similar
H
Day 8
Machu Picchu/Urubamba Valley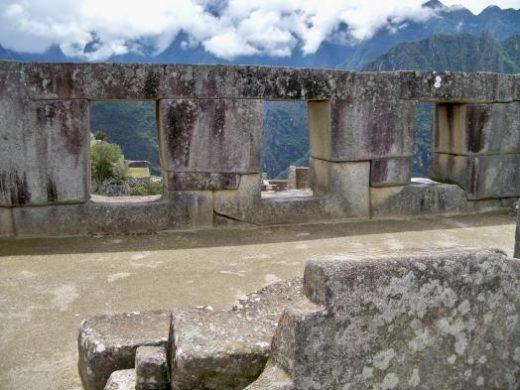 Rise early and explore the ruins at a leisurely pace before the tourist crowds arrive. Climb the steep path (optional) to Huayna Picchu for a spectacular view of the ruins. Consider taking some time to shop at the Machu Picchu market in Aguas Calientes or take a walk in the cloud forest from the lodge. In the afternoon, take the four-hour ride back to Cusco on the Vistadome train through the spectacular scenery of the Urubamba Valley. You will be met at the station and transferred to your Cusco hotel.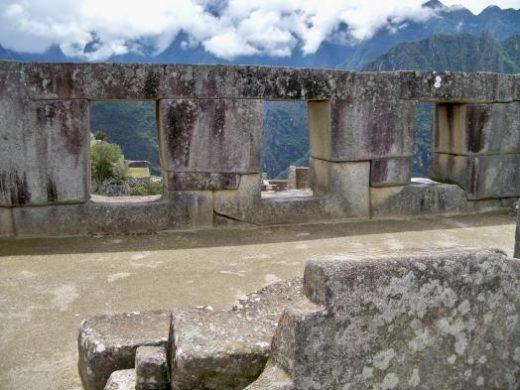 Lodging
Hotel Costa del Sol Ramada or similar
I
Day 9
Cusco/Flight to Lima & Onward
This morning, transfer to the airport for the flight to Lima.  You can choose to select an additional add on: a tour in Lima andLima airport hotel room. Upon arrival in Lima, be met and transferred to your hotel dayroom. Take a city tour of Lima, then later in the day, transfer to the airport for the international flight to the U.S.
Dates & Price
Best Time of Year to Visit
This Amazon and Andes Odyssey certainly does not compromise on adventure. Fly into the remote Amazon Tambopata Nature Reserve for four days, engage in extensive nature exploration, then head up to Cusco in the Andes for four more days of exploration at sites such as Machu Picchu, the Urubamba Sacred Valley, Qenko, Sacsayhuaman, Pisac, and Ollantaytambo. This is a perfect trip for travelers who want to see the best of Peru in a short amount of time.
Domestic airfare not included.
Need to Know
Possible Extensions include
Lake Titicaca, Nazca Lines & Paracas, Colca Canyon Adventure, and more. Please click on the extensions, or request our Peru extension trip notes if you are interested in exploring more of this fascinating country.
Refugio Amazonas background information
The Refugio Amazonas Lodge is located on the banks of the Tambopata River, adjacent to the Tambopata National Reserve, and approximately 3 hours from the town by motorized canoe. The lodge was built using a combination of traditional native materials (wood, palm fronds, wild cane and clay) and architecture and modern day eco-lodge technology. The lodge itself consists of guest rooms, a spacious dining area and kitchen, relaxation area and internal support facilities. The 24 double bedrooms are 13 x 23 feet and can be set up with a third bed. The walls dividing each room are built using cane and clay, and extend from the floor to about 8 feet high, making each room private, however, sounds can be heard from room to room. The side that looks out to the forest does not have a wall or screening of any kind, acting as a large window facing the forest. Mosquitos are not really a problem around the lodge clearing and the open section allows for an intimate contact with the rain forest. A second small window on the opposite side, set up very high, keeps the rooms well ventilated. Twin beds are sized for Americans or Europeans (3.5′ wide x 6.5′ long) with mosquito nets. Each room has a private bathroom with cold water only. Rooms and bathrooms are separated by drapes.
SPECIAL NOTE: The Andes portion of this trip is divided into day tours and depending on your departure date you may or may not be in a group consisting of different people each day. Please ask for further clarification.
Please note that this trip operates under different payment and cancellation policies than those described in our complete Terms & Conditions as noted on our website and elsewhere. Please review the complete Terms & Conditions prior to submitting a deposit. 
Expenses covered
Normally, our stated land costs include the cost of all guides, leaders, permits obtained after arrival, lodging accommodations, food and entry fees as specified, and all surface transportation associated with the planned itinerary. We do our best to avoid increasing prices after receipt of your deposit, but, rarely, factors beyond our control might require us to change our prices without prior notice, even after you have signed up.
Expenses not covered
Costs not included in the price may include: meals not indicated as included in itineraries; meals prior to arrival in starting cities; transfers, if not arriving or departing on the scheduled group flights; soft drinks, bottled water, and alcoholic beverages; medical expenses, costs of hospitalization, or evacuation from remote areas; laundry; airport departure taxes not included on your airline ticket; accommodations en route to starting cities; visas; airfares; gratuities; and insurance.
Deposit and payment schedule
A non-refundable twenty-five percent (25%) deposit per person per trip or the applicable amount based on the trip and the proximity of the departure date. A second deposit of $1,000 per person is due four months prior to departure, and final payment for land arrangements is due 60 days prior to departure. Airlines require full payment when tickets are issued. The deposit may be made by Visa, Master Card, American Express, Discover or check, and the Reservation Form may be submitted via our website. Full payment schedule and cancellation penalties are described in our Terms and Conditions as noted on our website and elsewhere. Please request these if you do not have them before advancing a deposit.
Insurance
While we strongly recommend the purchase of comprehensive travel insurance in case of emergency situations for all of our trips, note that for this particular trip, COMPREHENSIVE TRAVEL INSURANCE IS COMPULSORY FOR MOST PERU TRIPS! It is the client's sole responsibility to ensure that they carry the correct and sufficient comprehensive travel and medical travel insurance for themselves and any dependents/traveling companions. This insurance should cover, but not be limited to, cancellation and curtailment, baggage loss or damage, medical expenses, emergency travel, repatriation with assistance and personal accident. It should be taken out prior to leaving their country of residence. Please contact Journeys for assistance in choosing a policy.
Airfare
We can help you secure air travel arrangements to correspond with land travel booked through Journeys International. We work with an airfare consolidator to assist in booking the flights that suit your needs. If you decide to make your own flight arrangements, you must provide Journeys International with a complete copy of your itinerary showing departure and arrival flights and times. You should plan to arrange your own air travel if you are using mileage credit or originating outside North America, but please be in touch with our office before you finalize ticketing so that we can help you to coordinate the correct arrival and departure dates and times.
Itinerary Change Fee
There will be a $40 fee for changes once an itinerary has been confirmed and approved. Additional cancellation penalties or change fees may apply as per our terms and conditions. The passenger is responsible for such fees.
Duration
9 Days
The number of days, or duration, in a destination corresponds with the itinerary as published. This is the time period covered by the land cost.
Group Size
2 - 12
The stated range indicates minimum required for guaranteed departure and maximum accepted on the scheduled dates. Exceptions can often be made for private departures.
Comfort Level
Delightful
Rustic amazon lodge & delightful hotels
Activity Level
Active
Optional hiking
Activity Level
Match the trip's intensity to your ability and motivation.
Gentle
Easy walking, with opportunities for low-key physical activity.
Active
Energetic exploration with optional day hikes, leisurely cycling, or light canoeing.
Vigorous
Day-long active excursions and options for demanding activity in varied environments.
Challenging
Strenuous hiking or other intense activity that may be at high altitude or over rough terrain.
Demanding
Multi-day trekking and other activities requiring endurance or strength. Steep trails. No technical expertise necessary.
Comfort Level
Choose accommodations and amenities that fit your personal style
Simple
Our most natural accommodations. Bath facilities often shared, sometimes rustic.
Delightful
Comfortable and especially personal. Small to mid-sized lodges, typically with private bath.
Superior
Lodges and hotels with additional amenities, refined artistry, or extra-special settings.
Deluxe
Exclusive or luxury lodges, hotels, or safari camps with fine dining options.
Uncommon
The most indulgent accommodations arranged specially for private trips.
Single Supplement
The single supplement is applicable if a roommate is not available or if single accommodation is specifically requested. While single accommodation is not available on all trips, we will try and honor this request whenever possible.