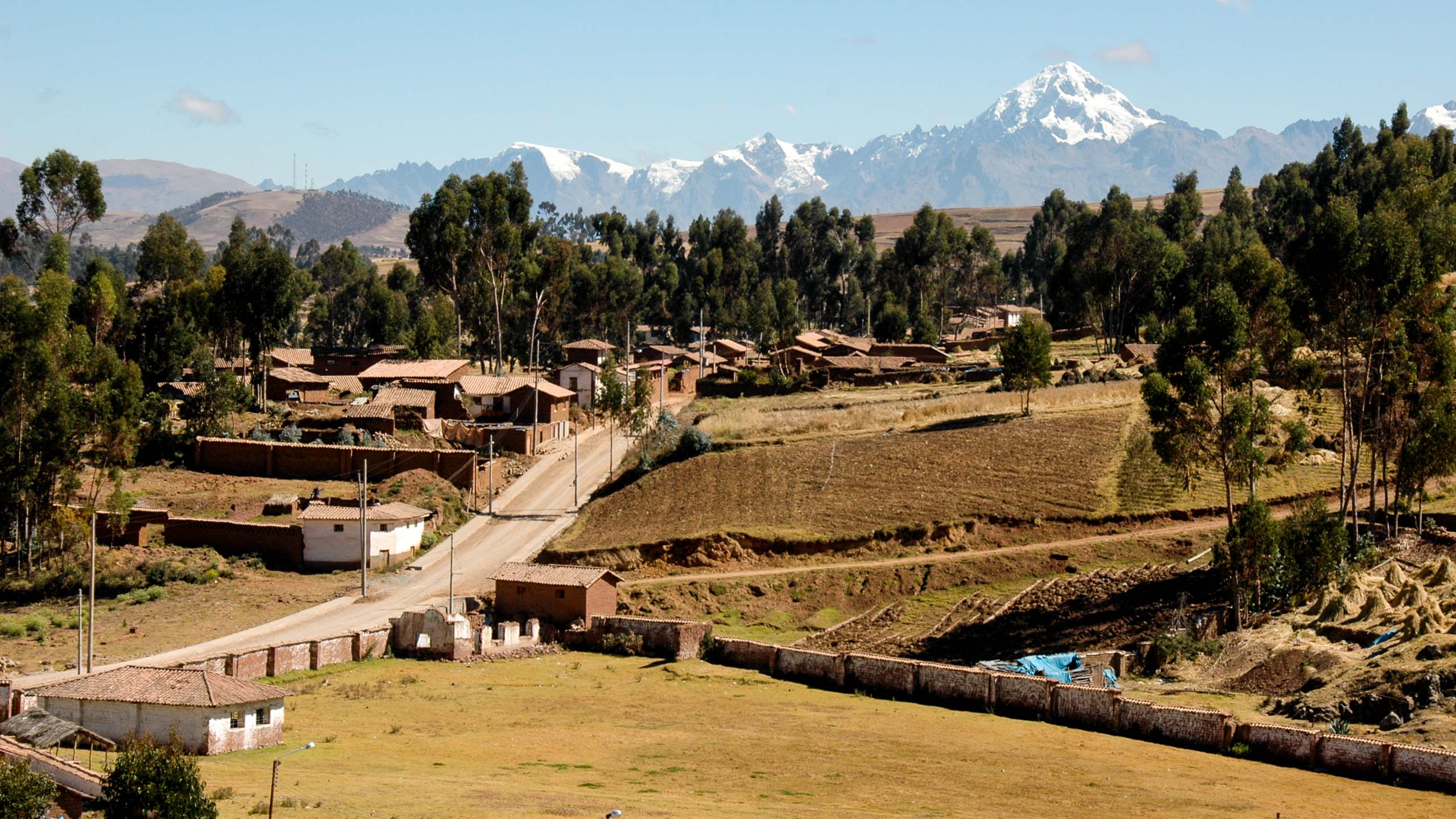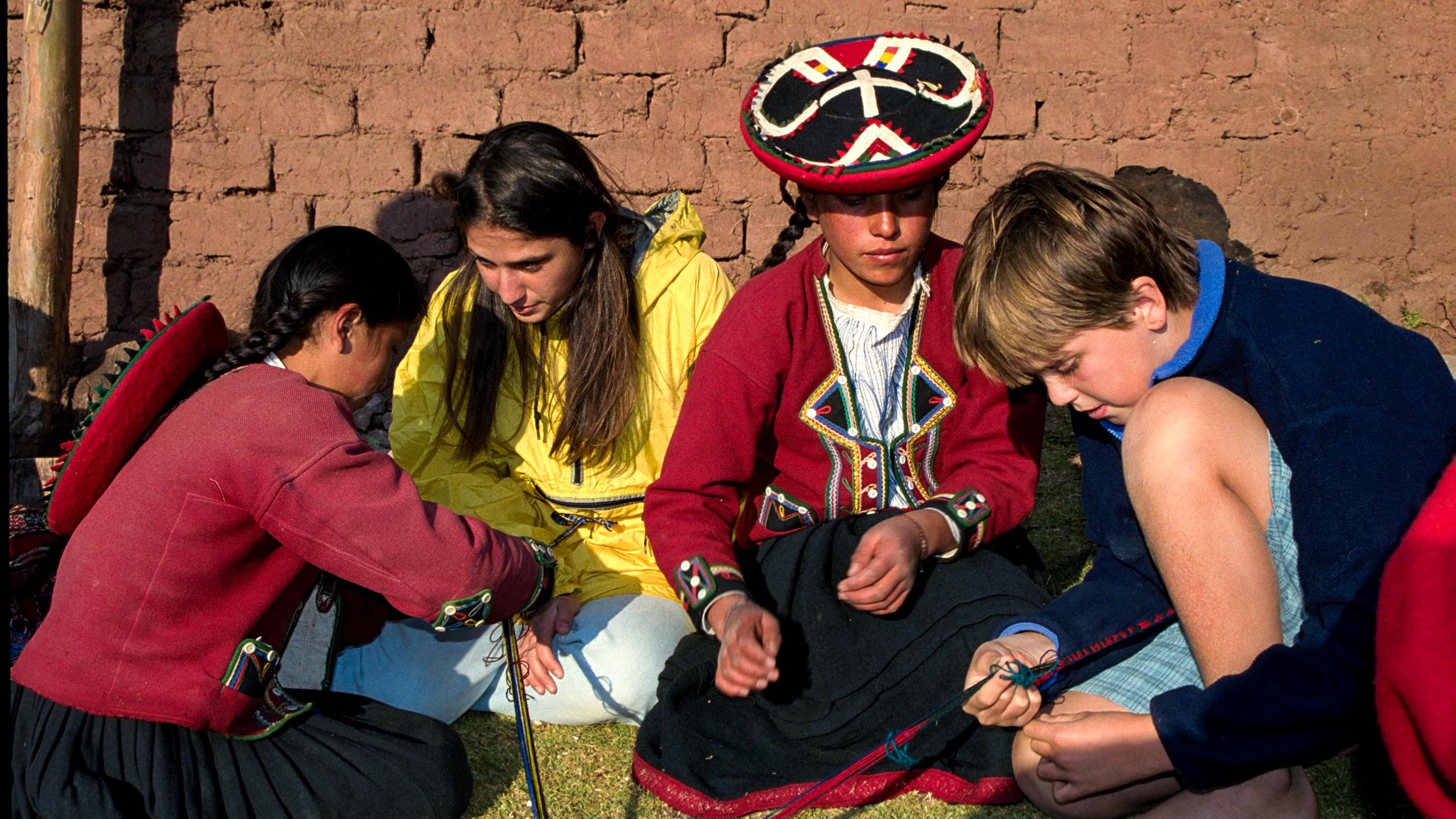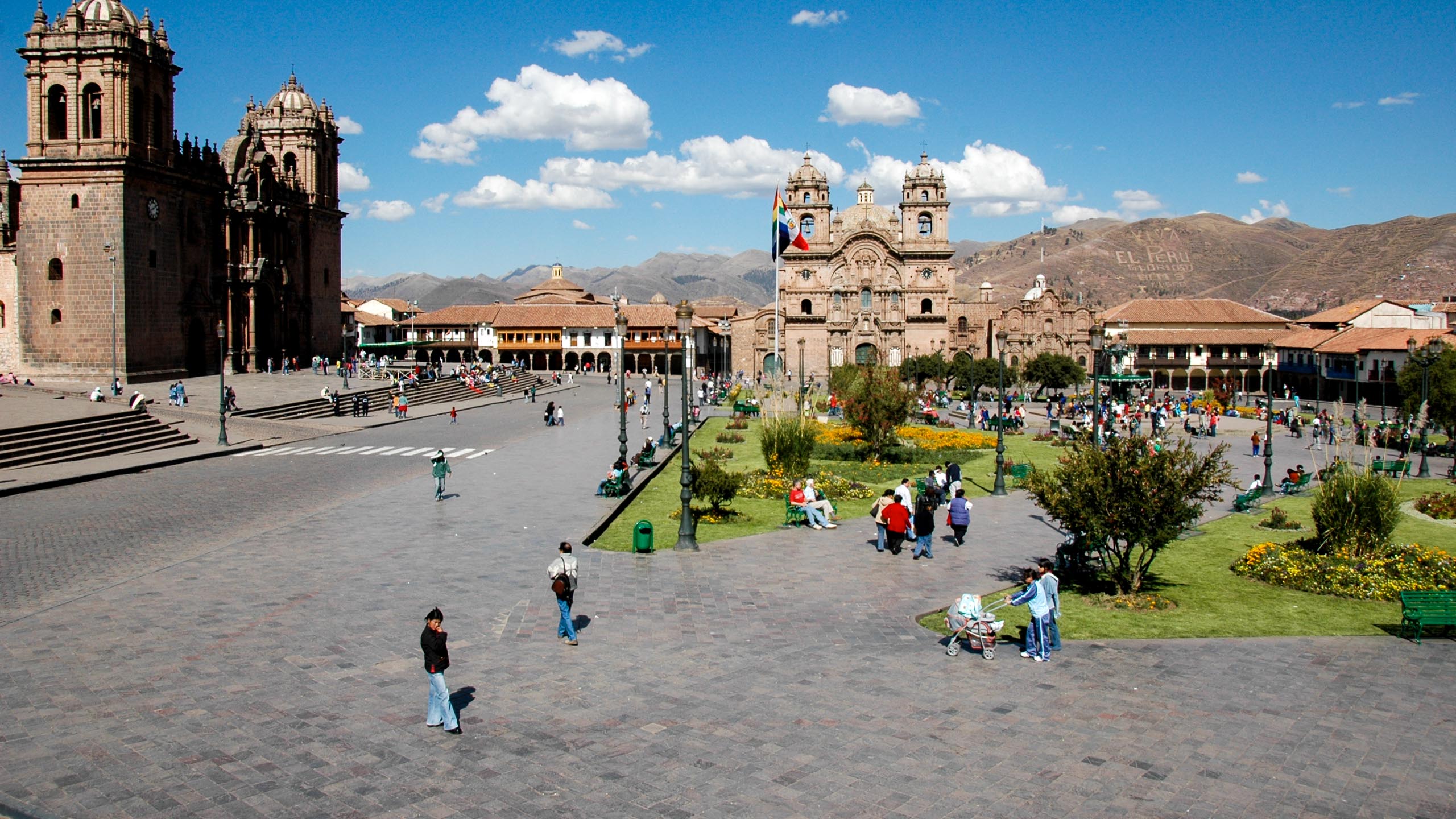 Sacred Valley Week
See the ruins of Cusco, Machu Picchu, and the Urubamba Valley in just a week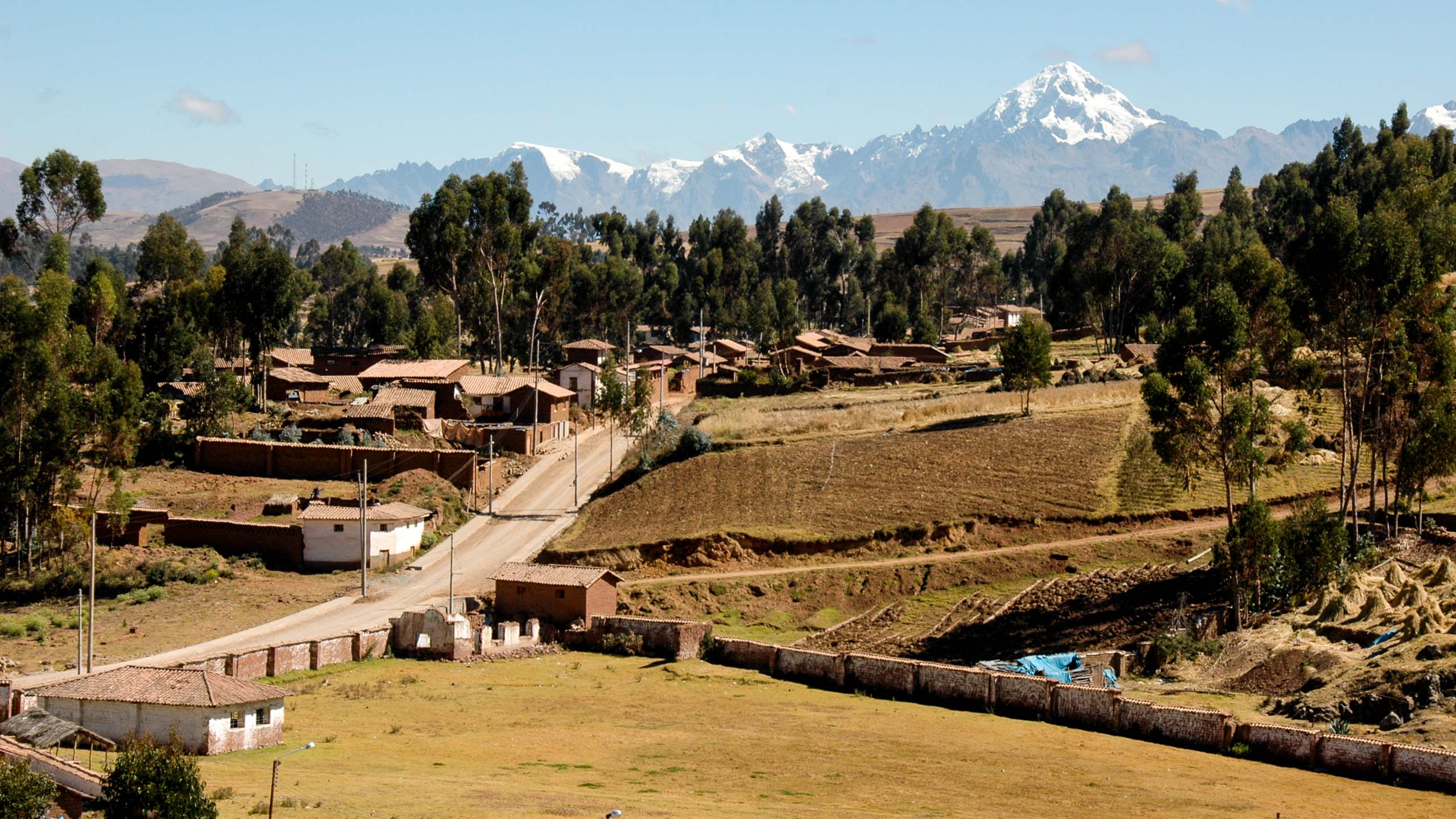 This trip offers a marvelous, focused introduction to Peru's Andean Quechua culture of today and the Inca civilization of the past. Your in-depth exploration will include the city of Cusco and the nearby ruins, the surrounding villages, and markets of the Urubamba Valley, and the mysterious ruins of Machu Picchu. Gain a broad view of the vanished cultures of the high Andes through the insights of your native guide.
We are happy to customize this trip just for you, with your particular interests or travel dates in mind. Extend your stay with an optional four-day excursion to the Peruvian Amazon or a visit with the indigenous community on Lake Titicaca.
We were very impressed with the punctuality and courtesy of the [local] staff. They were all very friendly, and we appreciated having the same guide for several days in each town. We also enjoyed the small size tours. We look forward to another trip with you in the future. Diane W.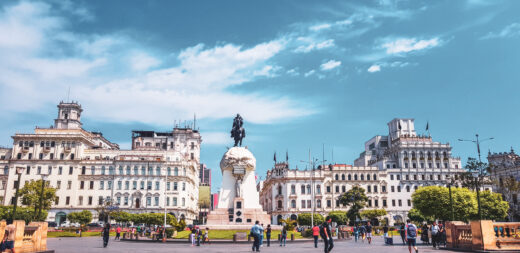 On arrival in Lima and after clearing customs, you'll just walk across the road to the airport hotel for a transit night before continuing on to Cusco in the morning. If you want time to explore Lima, it is possible to add additional time before or after the trip.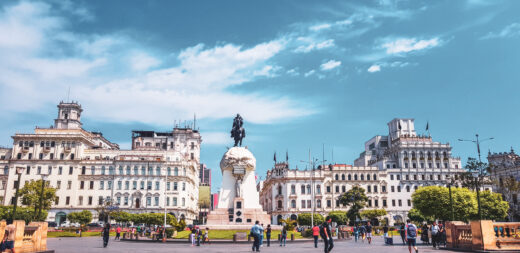 Lodging
Hotel Wyndam Costa del Sol or similar
B
Day 2
Flight to Cusco - Sacred Valley & Pisac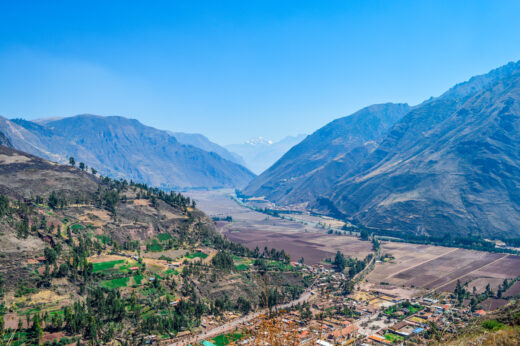 Return to the airport terminal in the morning for your flight to Cusco (flight not included in the cost.) Your guide will meet you when you arrive at the Cusco airport, and you'll head straight out of the city to make your way to the famous market town of Pisac.
Afterwards, head to the Awana Kancha Camelid Farm, where you will have the opportunity to see all four members of the South American Camelid family. You will also learn about the amazing variety within the alpaca and the different styles of wool they produce.
Your next stop will be the picturesque Andean village of Pisac, famous for its market and superb artisan stalls. You can wander and shop or, for the more energetic, climb to the extensive hilltop Inca ruins just outside town. You can follow a circular path along a well defined Inca trail past royal buildings, guard posts, terraces, tunnels, and irrigation channels. Depending on time, you may also visit a traditional bakery to try freshly baked bread and learn about the culinary guinea pig practice of Peru. Continue on to Urubamba for your overnight.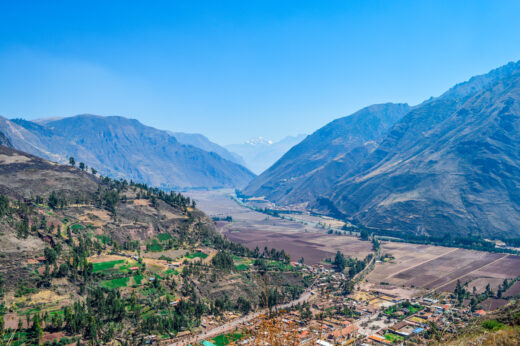 Lodging
Hotel Villa Urubamba or similar
C
Day 3
Chinchero and Salt Pans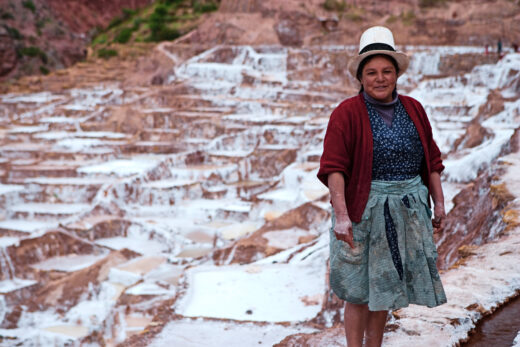 Today begins with a visit to the Chinchero church and ruins. Chinchero is a village famous for its colorful Sunday market and its incredible weavings. While there, visit a local cooperative and learn how the locals weave their intricate designs. Next, drive across the fertile plain of Chinchero, rich with grain, potatoes, and beans, and see the labor-intensive local farming techniques along the way.
From Chinchero head further into the Sacred Valley to visit the sites of Maras and Moray. Since Incan times, local people have collected salt from the terraces of Maras. This site is not on the main tourist trail, but the natural formation is spectacular. You'll wind your way through the salt pans and take an easy walk down to the floor of the Urubamba River Valley. Along the way, you'll see evidence of Incan crop experimentation at the circular agricultural terrace at Moray. Return to your hotel in Urubamba for another night stay.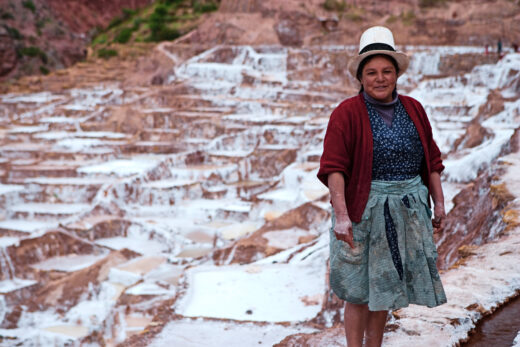 Lodging
Hotel Villa Urubamba or similar
D
Day 4
Pumamarca, Ollantaytambo & Machu Picchu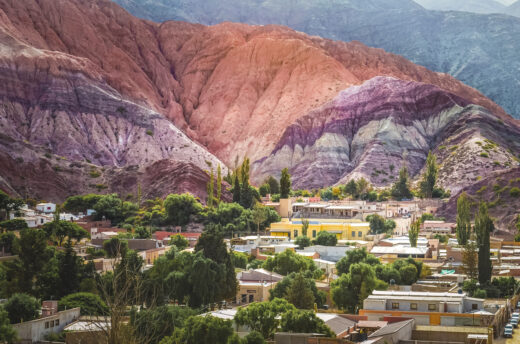 Set out this morning on a scenic hike through the Sacred Valley that will show you lesser-known Inca ruins, bring you into traditional local communities, and also begin your acclimatization to higher altitudes. Your hike will start with a short, steep climb up to Puma Marca, a remarkably well preserved and extensive Inca ruin with spectacular views down the valley towards Ollantaytambo. Then follow an Inca trail along the steeply terraced valley back towards Ollantaytambo. Depending on the time of year, you may see people plowing with oxen or harvesting by hand. Or perhaps just the colorfully dressed locals walking down to town, from the communities above, where most still wear traditional clothing.
Ollantaytambo (aka, Ollanta), is remembered as one of the few places where the Spanish lost major battles during their conquest of the continent. Climb the 200 steps up a stone stairway to the top of the huge Incan fortress, where you will be rewarded with great views. The unfinished temple at the top was still being built when the Spanish eventually succeeded in conquering the area. This site offers an excellent example of Incan city planning – each cancha (block) had one entrance to the central courtyard, from which individual homes were entered.
Visit El Albergue Organic Farm for a Pachamanca lunch, a traditional way of preparing food in the Andes. In the absence of a stove, an oven is built out of stones, the stones are heated with a wood fire, and once brought to a very high temperature, the meat and vegetables are then carefully covered with the rocks. Herbs are then added and the whole mound is covered by wet sheets and finally a mound of earth. While the meal is cooking, you will be shown around this organic farm, working to sustainable methods to provide food for the Cafe Mayu Restaurant. After 45 minutes the meal is ready and you'll have the pleasure of digging your delicious potatoes, yams, corn, fava beans, lamb, pork, alpaca, and chicken straight from the earth. You can enjoy your meal under a thatch roof in the middle of the farm with views of the Inca temple of Ollantaytambo, Mount Pinkulluna, and the Veronica Glacier. Food is served family-style accompanied by chicha, fresh salads, and a variety of sauces, including tasty uchucutas. Beer and wine are available upon request, and the farm offers its signature Matacuy as a complimentary digestif after the meal. This is made in the on-site distillery where you can also taste Caña Alta, a sugar cane spirit being distilled here in an attempt to revive lost traditions.
After lunch, take the 1.5-hour Vistadome train ride from Ollanta to Machu Picchu, the "lost citadel" of the Incas (baggage limit on PeruRail is 11 lbs.)  Be sure to read about Machu Picchu in advance to fully appreciate your guide's expertise. Stumbled upon accidentally by archaeologists in 1911, it remains a mysterious site. There are no Spanish records, Incan legends, or oral histories that explain its exact purpose. Elegant ornamental stonework hints at the possibility of Machu Picchu's importance as a ceremonial center.
On arrival in Aguas Calientes, also known as "Machu Picchu town", you'll check-in to the hotel and spend the remainder of the afternoon at leisure.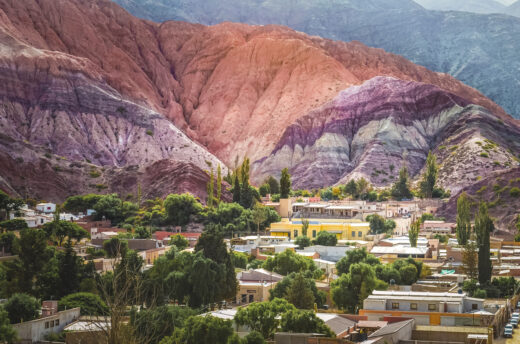 Meals
Breakfast, Lunch, Dinner
Lodging
Hotel Inkaterra El Mapi or similar
E
Day 5
Machu Picchu & Drive to Cusco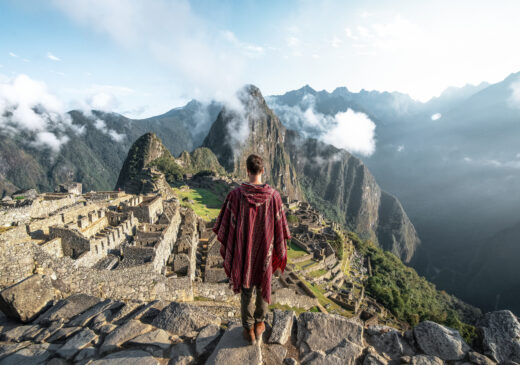 After a very early breakfast at the hotel, you'll walk to the bus station for the 30-minute ride up to Machu Picchu Sanctuary. Your trip leader will give a two-hour guided tour of the evocative ruins, and then you'll have the option of climbing the sheer Inca staircase of Huayna Picchu, a steep and vertically challenging hike that affords encompassing views of Machu Picchu and the surrounding mountain ranges (about a 2-hour hike). Afterwards, you'll meet up with the guide again and return by bus to Aguas Calientes for a late lunch. The afternoon train ride from Aguas Calientes to Ollantaytambo takes about 1.5 hours, and then a private vehicle drives you back to Cusco (an additional 1.5 hours). On arrival in Cusco, you'll be dropped off at your hotel for the night.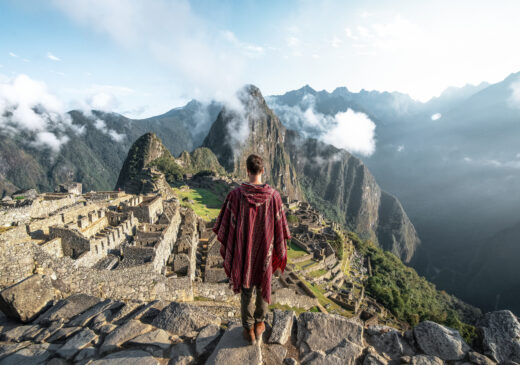 Lodging
Hotel Ananay Quinta San Blas or similar
F
Day 6
Cusco Ruins & the Jakima Project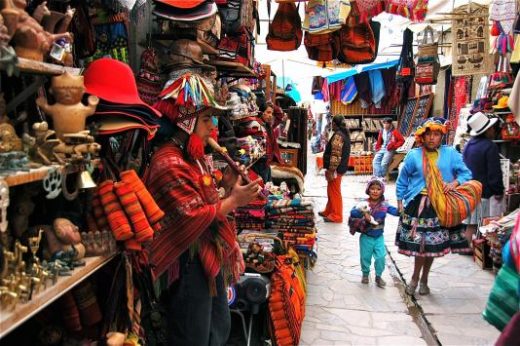 Today is the last chance on your adventure to explore Inca ruins. Your guide will lead you around four extraordinary sites near Cusco. Cusco was the head of the Incan Empire and was built in the shape of a puma. The city itself is the puma's body, and the enormous Sacsayhuaman ruins represent the head and teeth. The largest and most impressive of Sacsayhuaman's original rocks are still in place, though only about 20% of the entire site remains today. Tambo Machay, another smaller site, is known locally as "El Baño del Inca," or the Incan bath, as it has beautiful ceremonial stone fountains and bathing pools.
Once down in the town, you'll visit the Plaza de Armas and its impressive cathedral. From here you'll continue on to Qoricancha Temple, once home to life-sized statues in solid gold.
In the afternoon, visit the Jakima Project of Chincheros at the Center for Traditional Textiles in Cuzco (CTTC). The Center was formed in response to concerns that valuable 2000-year-old textile traditions are in danger of being lost in our generation. The Jakima Project was created to engage as many children as possible from communities around Cusco to learn the basic skills of weaving and the designs native to their respective communities.
The evening will be free to explore Cusco on your own.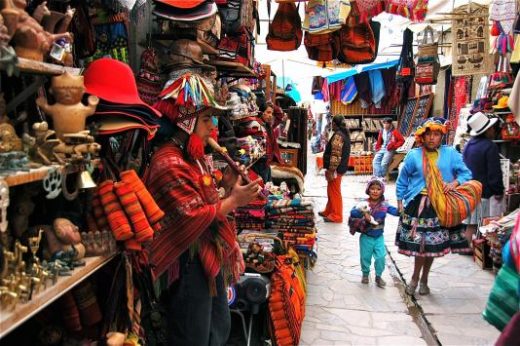 Lodging
Hotel Ananay Quinta San Blas or similar
G
Day 7
Flight to Lima & Onward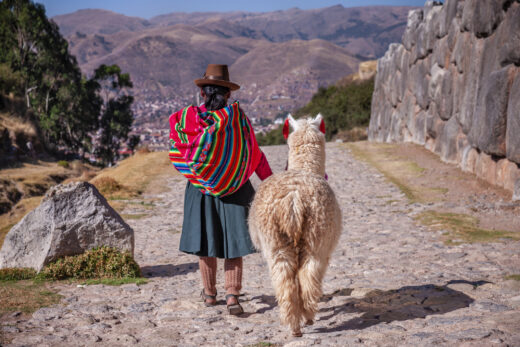 After breakfast, you will be transferred to the airport for your flight to Lima and take a connecting flight back home.
Optional Lima city tour if the flight is late at night: Enjoy a tour of the capital city where you'll drive to the Plaza de Armas, the newly refurbished main square, giving you a chance to appreciate the majestic colonial architecture. See the Government Palace where Francisco Pizarro took up residence in 1538 and the cathedral/museum that houses Pizarro's remains. You can also visit the Archbishop's Palace with its beautiful balconies, the catacombs, and library of the San Francisco Church and Monastery, and Plaza San Marin. Finally, you might also choose to visit the Larco Herrera Museum, which has 45,000 pieces, mainly pottery, that were excavated by Peruvian archaeologist Rafael Larco Hoyle. After your tour, you will be transferred back to the airport for a late flight to begin your journey home.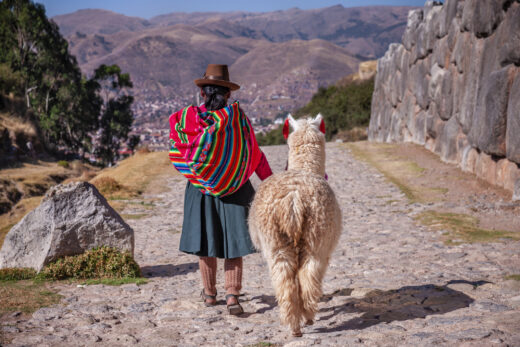 Dates & Price
Best Time of Year to Visit
This trip offers a marvelous, focused introduction to Peru's Andean Quechua culture of today and the Inca civilization of the past. Your in-depth exploration will include the city of Cusco and the nearby ruins, the surrounding villages, and markets of the Urubamba Valley, and the mysterious ruins of Machu Picchu. Gain a broad view of the vanished cultures of the high Andes through the insights of your native guide.
We are happy to customize this trip just for you, with your particular interests or travel dates in mind. Extend your stay with an optional four-day excursion to the Peruvian Amazon or a visit with the indigenous community on Lake Titicaca.
Domestic flights not included.
Need to Know
SPECIAL NOTE: Portions of this trip are divided into day tours, and depending on your departure date, you may or may not be in a group consisting of different people each day. Please ask for further clarification if needed.
The Amazon 4-day Adventure Extension
Fly from Cusco to Puerto Maldonado, and spend three nights at a rustic eco-lodge on the Tambopata River. Return to Lima and connect to international flights home.
Other Extensions include:
Lake Titicaca, Nazca Lines & Paracas, Colca Canyon Adventure, Isla Palomino excursion from Lima, and more.
For more details on these extensions please request our Peru extension trip notes or click the Extension links on this page.
Please note that this trip operates under different payment and cancellation policies than those described in our complete Terms & Conditions as noted on our website and elsewhere. Please review the complete Terms & Conditions prior to submitting a deposit. 
Expenses covered
Normally, our stated land costs include the cost of all guides, leaders, permits obtained after arrival, lodging accommodations, food and entry fees as specified, and all surface transportation associated with the planned itinerary. We do our best to avoid increasing prices after receipt of your deposit, but, rarely, factors beyond our control might require us to change our prices without prior notice, even after you have signed up.
Expenses not covered
Costs not included in the price may include: meals not indicated as included in itineraries; meals prior to arrival in starting cities; transfers, if not arriving or departing on the scheduled group flights; soft drinks, bottled water, and alcoholic beverages; medical expenses, costs of hospitalization, or evacuation from remote areas; laundry; airport departure taxes not included on your airline ticket; accommodations en route to starting cities; visas; airfares; gratuities; and insurance.
Deposit and payment schedule
A non-refundable twenty-five percent (25%) deposit per person per trip or the applicable amount based on the trip and the proximity of the departure date. A second deposit of $1,000 per person is due four months prior to departure, and final payment for land arrangements is due 60 days prior to departure. Airlines require full payment when tickets are issued. The deposit may be made by Visa, Master Card, American Express, Discover or check, and the Reservation Form may be submitted via our website. Full payment schedule and cancellation penalties are described in our Terms and Conditions as noted on our website and elsewhere. Please request these if you do not have them before advancing a deposit.
Insurance
While we strongly recommend the purchase of comprehensive travel insurance in case of emergency situations for all of our trips, note that for this particular trip, COMPREHENSIVE TRAVEL INSURANCE IS COMPULSORY FOR MOST PERU TRIPS! It is the client's sole responsibility to ensure that they carry the correct and sufficient comprehensive travel and medical travel insurance for themselves and any dependents/traveling companions. This insurance should cover, but not be limited to, cancellation and curtailment, baggage loss or damage, medical expenses, emergency travel, repatriation with assistance and personal accident. It should be taken out prior to leaving their country of residence. Please contact Journeys for assistance in choosing a policy.
Airfare
We can help you secure air travel arrangements to correspond with land travel booked through Journeys International. We work with an airfare consolidator to assist in booking the flights that suit your needs. If you decide to make your own flight arrangements, you must provide Journeys International with a complete copy of your itinerary showing departure and arrival flights and times. You should plan to arrange your own air travel if you are using mileage credit or originating outside North America, but please be in touch with our office before you finalize ticketing so that we can help you to coordinate the correct arrival and departure dates and times.
Itinerary Change Fee
There will be a $40 fee for changes once an itinerary has been confirmed and approved. Additional cancellation penalties or change fees may apply as per our terms and conditions. The passenger is responsible for such fees.
Duration
7 Days
The number of days, or duration, in a destination corresponds with the itinerary as published. This is the time period covered by the land cost.
Group Size
3 - 12
The stated range indicates minimum required for guaranteed departure and maximum accepted on the scheduled dates. Exceptions can often be made for private departures.
Comfort Level
Superior
Cozy lodges to comfortable, delightful hotels
Activity Level
Active
Some optional hiking
Activity Level
Match the trip's intensity to your ability and motivation.
Gentle
Easy walking, with opportunities for low-key physical activity.
Active
Energetic exploration with optional day hikes, leisurely cycling, or light canoeing.
Vigorous
Day-long active excursions and options for demanding activity in varied environments.
Challenging
Strenuous hiking or other intense activity that may be at high altitude or over rough terrain.
Demanding
Multi-day trekking and other activities requiring endurance or strength. Steep trails. No technical expertise necessary.
Comfort Level
Choose accommodations and amenities that fit your personal style
Simple
Our most natural accommodations. Bath facilities often shared, sometimes rustic.
Delightful
Comfortable and especially personal. Small to mid-sized lodges, typically with private bath.
Superior
Lodges and hotels with additional amenities, refined artistry, or extra-special settings.
Deluxe
Exclusive or luxury lodges, hotels, or safari camps with fine dining options.
Uncommon
The most indulgent accommodations arranged specially for private trips.
Single Supplement
The single supplement is applicable if a roommate is not available or if single accommodation is specifically requested. While single accommodation is not available on all trips, we will try and honor this request whenever possible.