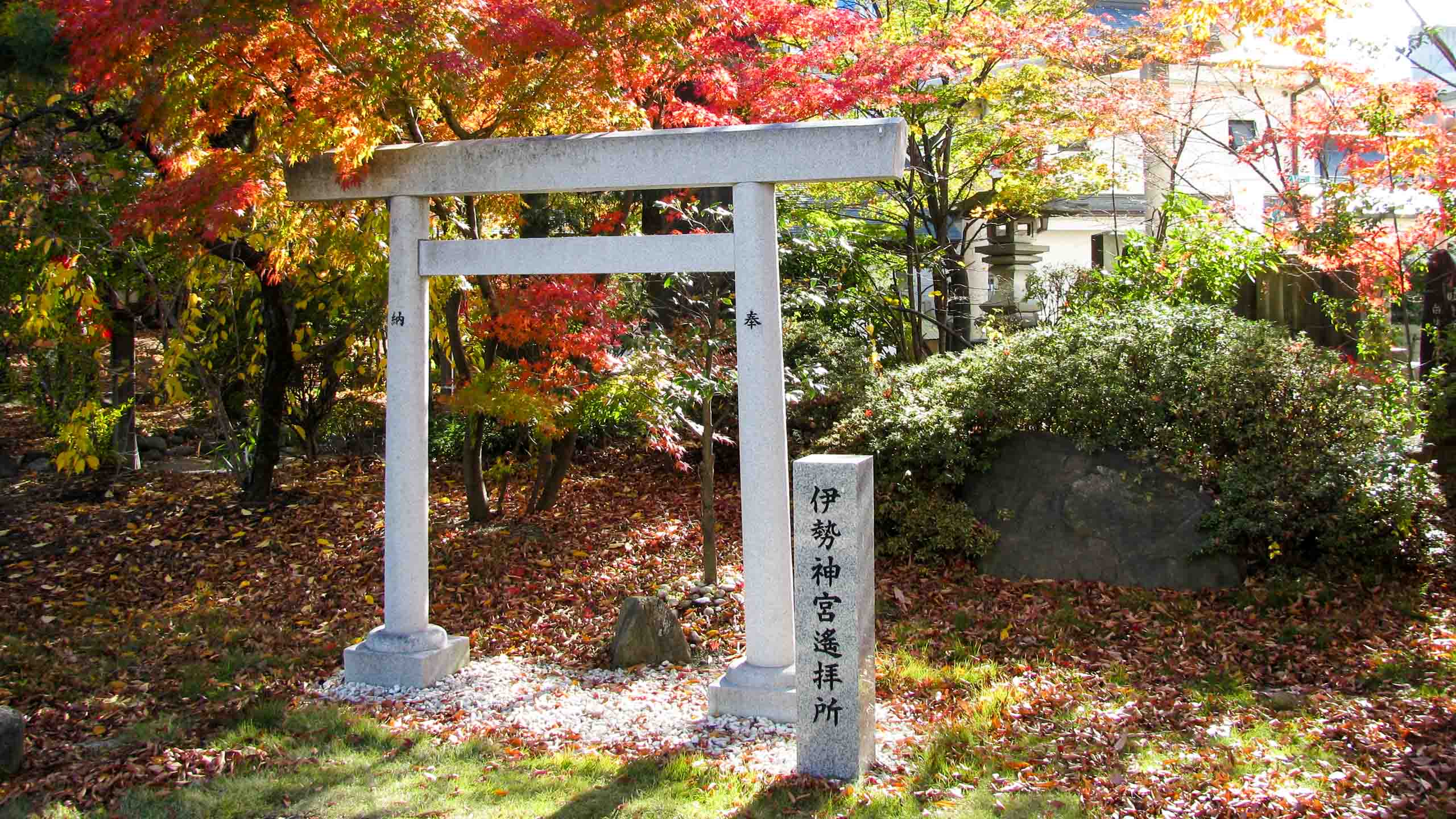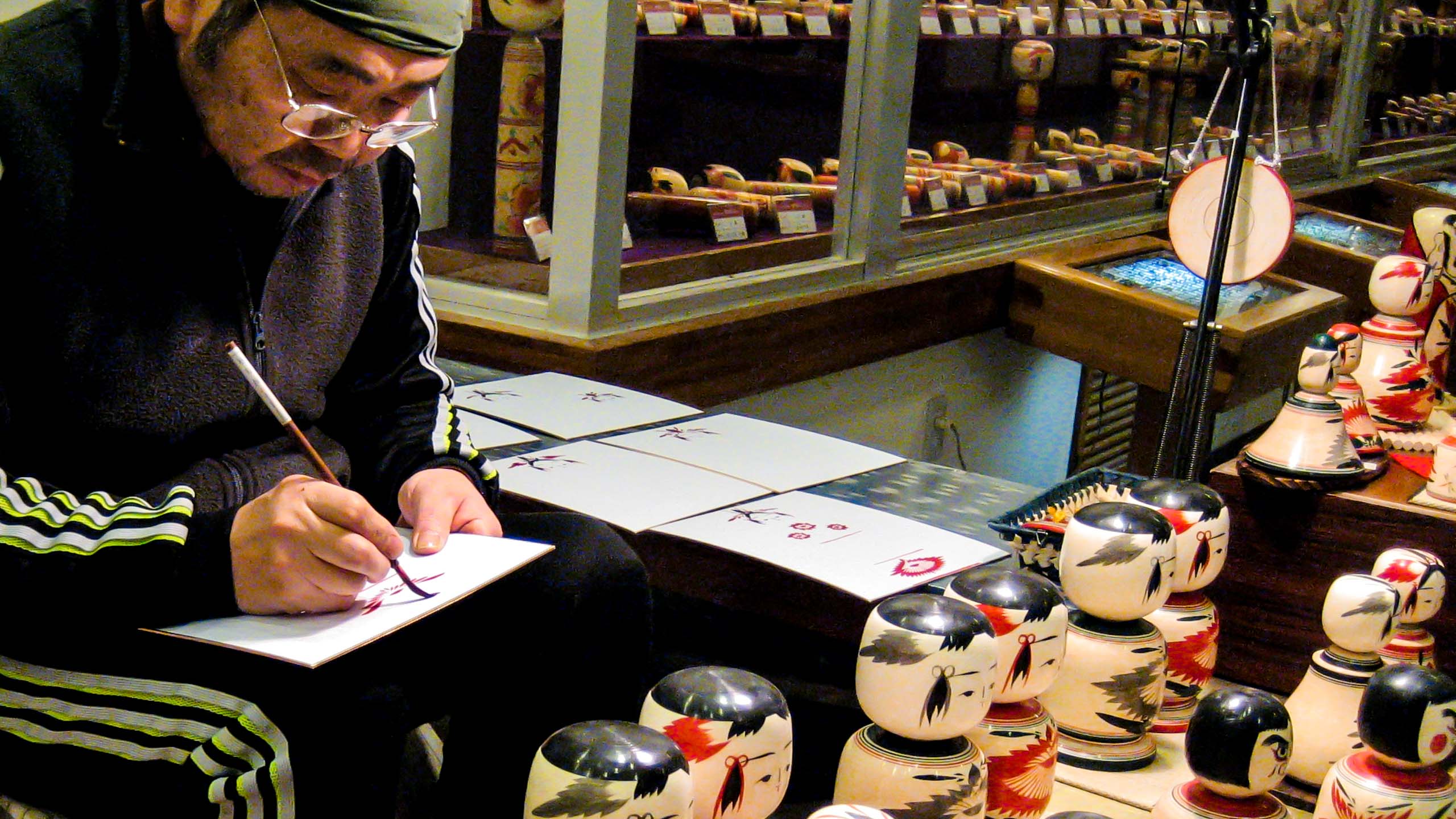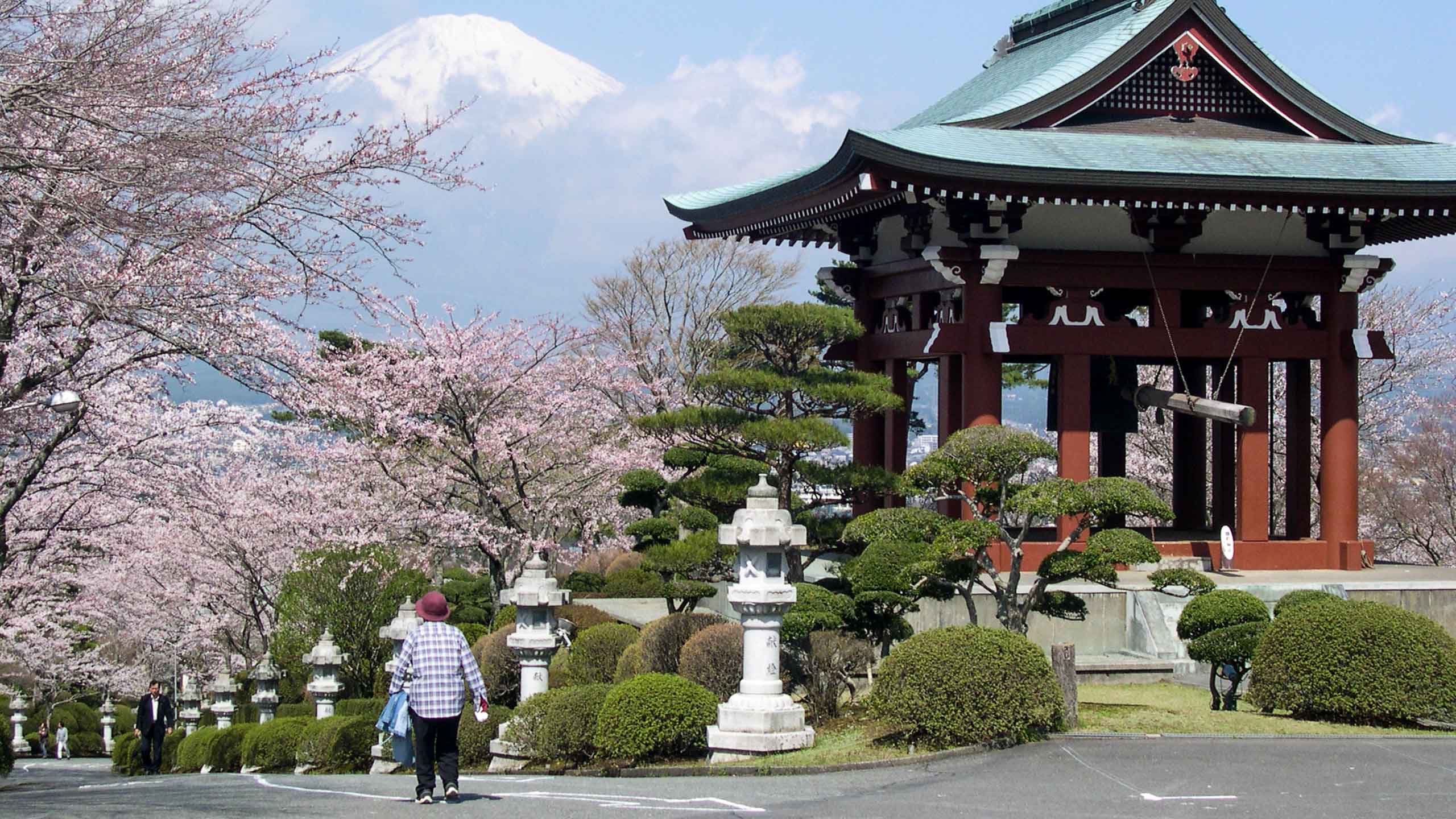 Ancient Arts and Temple Gardens of Japan
Arts, crafts and gardens of Tokyo, Kyoto, and Hakone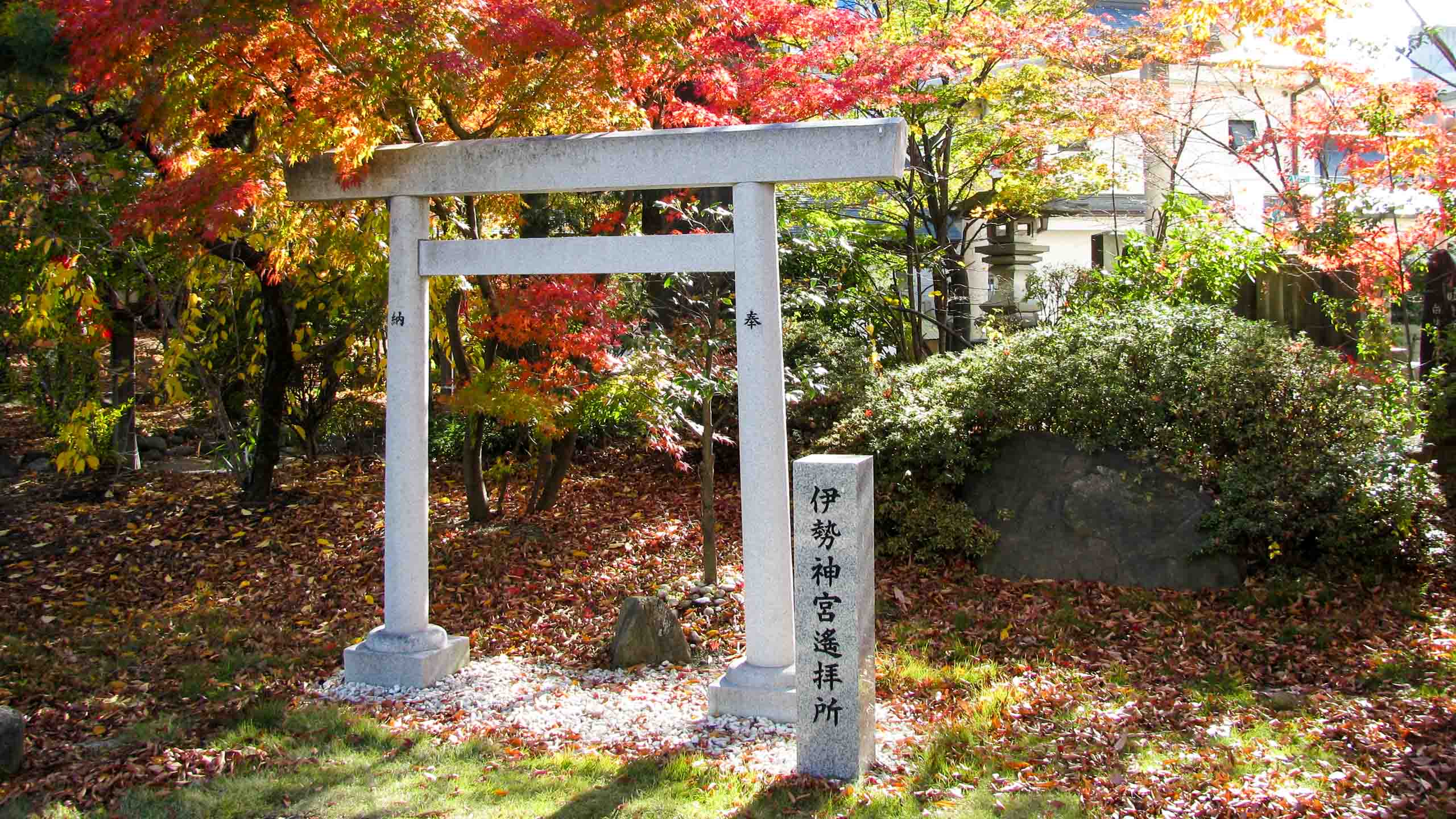 Welcome to an Arts & Crafts version of our signature trip, Classic and Festive Japan! We've taken the original and very popular itinerary and tweaked it for those interested in exploring more of the arts, crafts, and gardens that Japan is famous for.
Begin in Tokyo and end in Kyoto, with visits to Hakone and Mt. Fuji along the way. Visit the country's most interesting landmarks and museums, and meet locals off the tourist paths. You'll have plenty of time to explore vibrant Tokyo before visiting Mt. Fuji and scenic Lake Ashinoko in Hakone, then take the bullet train to the old capital of Kyoto, where the simple elegance of the temples and gardens defy description.
Overnight in a traditional-style Japanese ryokan in Hakone and comfortable 4-star hotels in Tokyo and Kyoto.
Great For
Culture
Aesthetic Beauty
Juxtaposition of Ancient and Modern
The Japanese go all out when it comes to honoring the seasons. In springtime, there are cherry blossoms on everything—train stations, shop fronts, streetlights, banquet setting, gift wrap, everything. And in autumn, it's red and orange leaves, everywhere. Joan Weber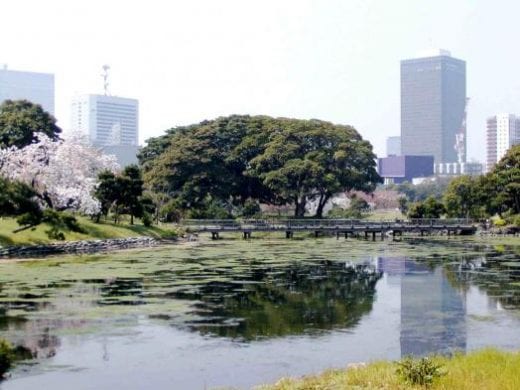 Welcome to Tokyo! Arriving late in the day on your flight from the U.S., you will be met at either the Narita or Haneda Airport and transferred to your comfortable, centrally-located hotel in Tokyo, your base for four nights.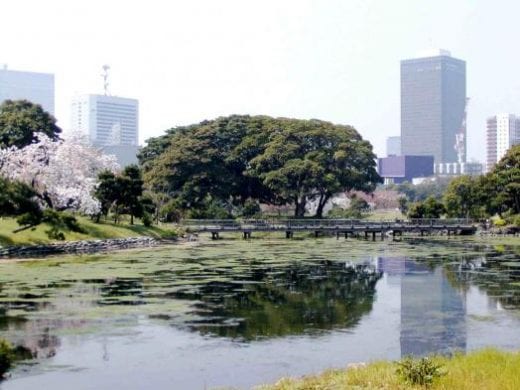 Lodging
Rihga Royal Hotel (or similar)
B
Day 2
Tokyo Tower, Fish Market, Sushi Class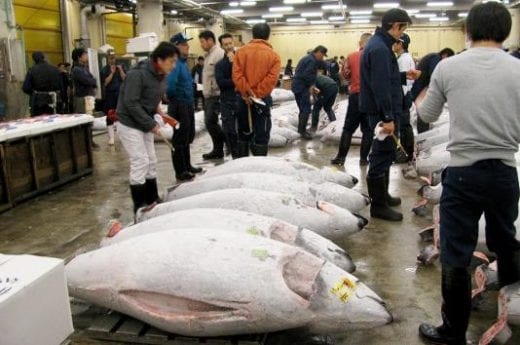 It's time for your Japan adventure to begin. After breakfast, leave your hotel for a day of Tokyo exploration, including:
Tokyo Tower: Built-in 1958, the Eiffel-inspired tower provides fantastic views of the entire city. FootTown, a four-story building directly under the tower, houses museums, restaurants, and shops.
Imperial Palace East Garden: The Kokyo Higashi Gyoen Garden (Imperial Palace East Garden) was opened to the public in 1968, covering an area of approximately 210,000 square meters.
Tsukiji Fish Market: One of the biggest markets in the world, it features over 450 different kinds of fish.
Tokyo National Museum: The Tokyo National Museum houses and displays a comprehensive collection of artworks and antiquities from Japan as well as other Asian countries. The museum also conducts research and investigations concerning its collection of books, rubbings, and photographs related to fine art, and makes these items available to scholars.
Sushi class: Meet a sushi chef and learn the fine art of making sushi—then when you return home, you can impress your friends with your new skills.
Enjoy lunch and dinner on your own during the day, and have the evening to yourself to catch up on sleep or take in more of Tokyo.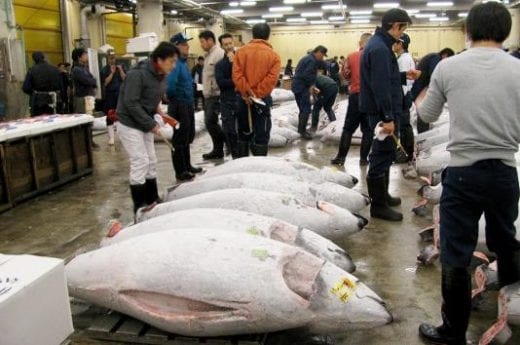 Lodging
Rihga Royal Hotel (or similar)
C
Day 3
Tokyo Gardens and Museums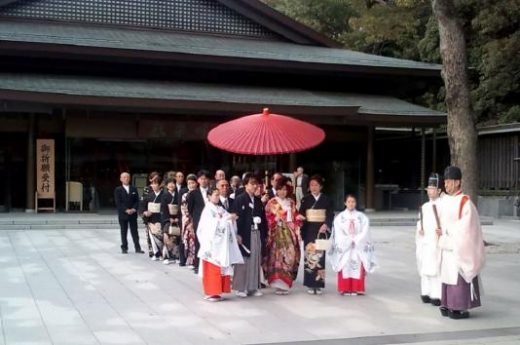 Get to know more of Tokyo on your second full day in the city. After breakfast, your guide will meet you at the hotel, and you'll head out and about to see:
Ota Memorial Museum of Art: This museum was established to publicize the Ukiyoe collection by Goshiro Ota Kimiyoshi (1893-1977) who served as President of Toho Life Mutual Insurance Company.
Nezu Museum: This museum was founded to conserve and exhibit the collection of pre-modern Japanese and East Asian art that Nezu Kaichiro (1860-1940) had passionately built.
Meiji Shrine: This Shinto shrine is dedicated to the deified spirits of Emperor Meiji and his wife, Empress Shoken. The shrine does not contain the emperor's grave, which is located at Fushimi-momoyama, south of Kyoto.
The National Art Center: Unlike Japan's other national art museums, this is an 'empty museum,' without a collection, permanent display, and curators. Instead, it accommodates temporary exhibitions sponsored and curated by other organizations.
Tokyo Midtown Garden: This natural art gallery includes some 140 cherry, camphor, and other trees that foster some of the richest greenery seen in central Tokyo.
As with yesterday, you'll enjoy lunch and dinner on your own, with time to explore as you wish after dinner.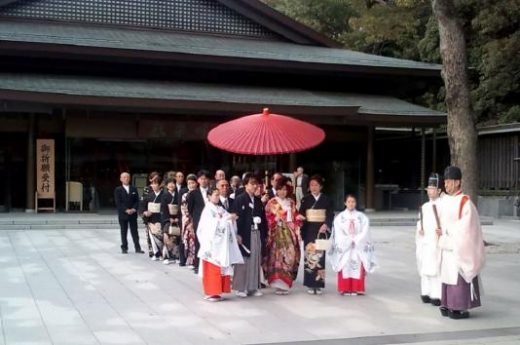 Lodging
Rihga Royal Hotel (or similar)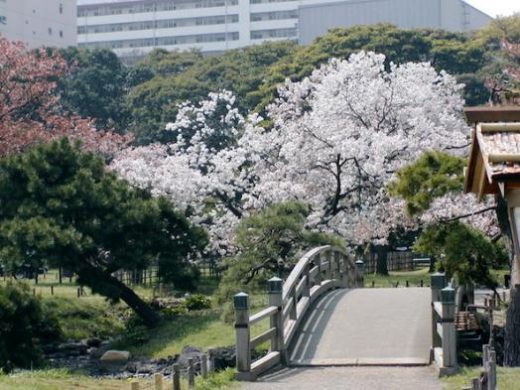 Today is a free day to explore Tokyo on your own. Your guide can offer some ideas for you, or if you'd rather be spontaneous, just roll out of bed and see where your mood takes you.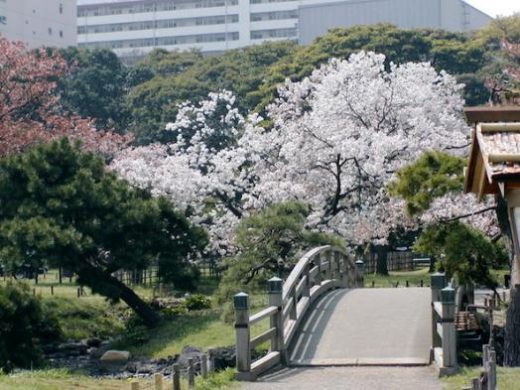 Lodging
Rihga Royal Hotel (or similar)
E
Day 5
Mt. Fuji / Hakone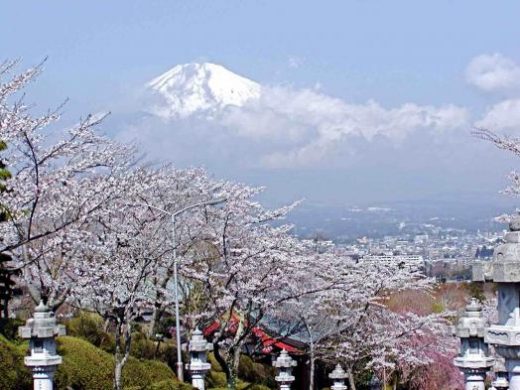 Your guide will pick you up from your hotel after breakfast, and you'll begin the two-hour transfer to Mt. Fuji and Lake Kawaguchi, then to Hakone. Along the way, enjoy beautiful views of the mountains and seas.
Mt. Fuji is Japan's highest mountain and the focal point of the sprawling Fuji–Hakone–Izu National Park. Visible from Tokyo on a clear day, the mountain is located to the west of Tokyo on the main island Honshu, straddling the border between Yamanashi and Shizuoka. A perfectly symmetrical volcanic cone, the mountain is a near-mythical national symbol immortalized in countless works of art, including Hokusai's 36 Views of Mt. Fuji.
Today you will visit Kubota Itchiku Museum, opened by its namesake in 1994. Located near Lake Kawaguchi, with a panoramic view of Itchiku's beloved Mount Fuji, the museum permanently showcases some of his artistic creations and invites visitors to discover the artist who created them.
Also spend some time at the Fujisan Sengen Shrine, located in Fujinomiya City in the southwestern foothills of Mt. Fuji. Originally built over 1000 years ago for the protection from volcanic eruptions, it has become the region's most important shrine and the head shrine of over 1300 Sengen and Asama shrines nationwide.
Next, transfer to Hakone, and visit Choanji Temple, a temple of the Soto school of Zen Buddhism in the Sengokuhara area of Hakone. Established in 1356 in a quiet area at the base of a hill, the atmospheric temple has a small network of pleasant walking trails which wind through its wooded grounds and cemetery.
Finally, arrive at your Ryokan, where you'll enjoy dinner and stay two nights. A ryokan is a type of traditional Japanese inn that originated in the Edo period (1603–1868) when such inns served travelers along Japan's highways. They typically feature tatami-matted rooms, communal baths, and other public areas where visitors may wear yukata and talk with the owner.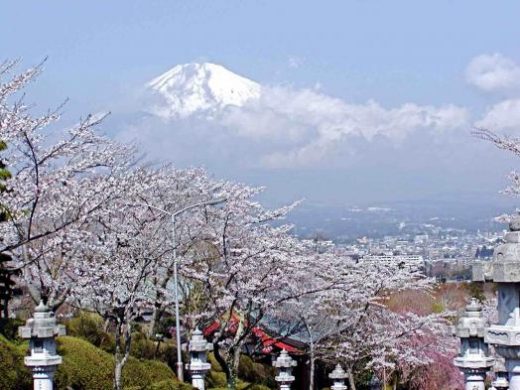 Lodging
Yamagishi Ryokan Hotel (or similar)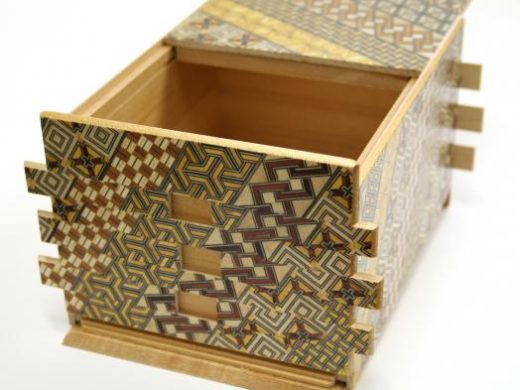 Get ready for a full day to explore Hakone, with trains, museums, and crafts.
Hakone Tozan Railway: This is the only mountain railway in Japan. The train departs from Hakone-Yumoto station (at 96 meters above sea level) and takes about 40 minutes to arrive at the final stop, Gora station (at 541 m above sea level). Halfway up the line, there are switchbacks, where the driver and the conductor change shifts, and the train switches to reverse travel direction.
Hakone Open-Air Museum: Opened in 1969 as the first open-air art museum in Japan, this is an ideal outdoor setting to show oversized sculptures.
Okada Museum: This spacious building mainly exhibits Japanese, Chinese, and Korean works of art ranging from ancient times through the present age, collected by the businessman Okada Kazuo.
Hakone Handi Crafts Shop and Museum: This one-room museum displays a variety of Japanese puzzle boxes. Watch while the craft shop personnel demonstrates the trick to opening them!
Hakone Art Museum: The museum displays mainly Japanese ceramics from prehistoric times through the Edo Period (1600-1868), with a number of large earthenware and ceramic vessels such as a haniwa burial statue.
After your sightseeing is complete, return to your Ryokan for dinner.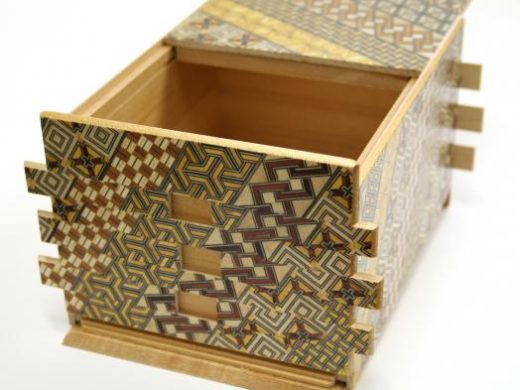 Lodging
Yamagishi Ryokan Hotel (or similar)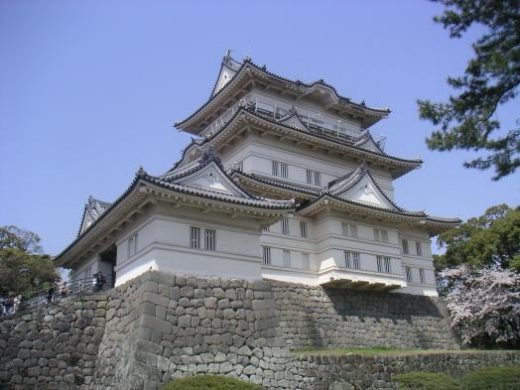 Begin your day by seeing some final sites in Hakone, including the Odawara Castle (listed as one of the 100 Fine Castles of Japan) and the MOA Museum, focused on Japanese art and culture.
After, transfer to the train station for your bullet train ride to Kyoto. Japan's high-speed bullet trains, also known as Shinkansen trains, offer visitors an experience like no other, with speeds reaching up to 200 mph!
Once you arrive, you'll be transferred to your hotel, where you'll settle in for the next five nights. The evening and dinner are on your own to do as you please.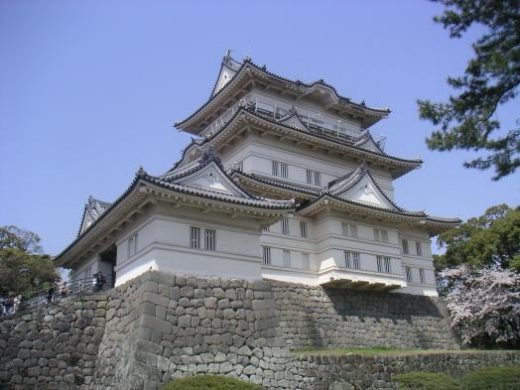 Lodging
Shin Miyako Hotel Kyoto (or similar)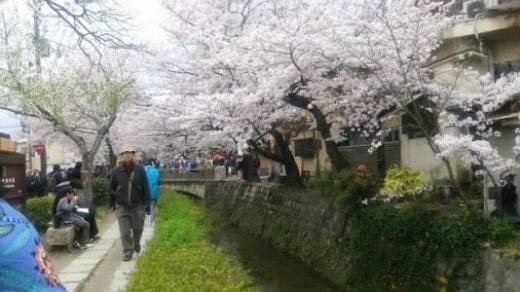 It's time to explore Kyoto! Enjoy breakfast at your hotel, then hop in your vehicle with your guide for a full day of fascinating and charming sites, including:
Kodaiji Temple: This temple was established in 1606 in memory of Toyotomi Hideyoshi, one of Japan's greatest historical figures, by Hideyoshi's wife Nene, who is also enshrined at the temple.
Ninen-zaka: Lined with beautifully restored traditional shophouses and blissfully free of the overhead power lines that mar the rest of Kyoto, Ninen-zaka is a pedestrian-only lane that makes for some of the most atmospheric strollings in the whole city.
Yasaka Pagoda: The last remnant of Hokanji Temple, this is one of the most visible and recognizable landmarks in the Higashiyama District. Visitors may climb up the inside of the five-story pagoda, which is a rare opportunity, as most pagodas can only be viewed from the outside.
Unraku-gama: This house of pottery located in a region known for its Kiyomizu-yaki and Kyo-yaki ceramics.
Ginkaku-ji Temple: Officially named Jisho-ji, this is a Zen temple in the Sakyo ward, and represents the Higashiyama Culture of the Muromachi period.
Philosopher's Walk: Stroll on this pedestrian path that follows a cherry tree-lined canal in Kyoto, between Ginkaku-ji and Nanzen-ji.
During your day, enjoy lunch at a local restaurant, then after, relax with dinner on your own.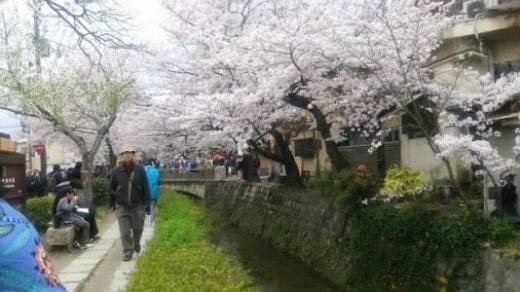 Lodging
Shin Miyako Hotel Kyoto (or similar)
I
Day 9
Kyoto Tea Ceremony & Gion Show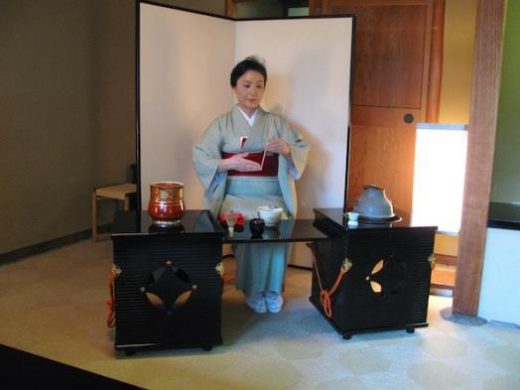 Today is a day of traditional experiences, with temples and shrines interspersed throughout.
First, visit two intriguing historical sites:
Daigo-ji Temple: This Shingon Buddhist temple's main devotion is Yakushi. Daigo, literally "ghee," is used figuratively to mean "crème de la crème" and is a metaphor of the most profound part of Buddhist thoughts.
Fushimi Inari Shrine: This is the head shrine of Inari, and sits at the base of a mountain also named Inari which is 233 meters above sea level and includes trails up the mountain to many smaller shrines.
Then, partake in two cultural events that are representative of this region:
Tea Ceremony: Kyoto remains the center of the Japanese tea ceremony world (and tea growing world, for that matter, since much of it is grown in the southern suburb of Uji). The three main tea schools are all located here, and it's a fantastic place to sample an actual tea ceremony.
Gion Corner Show: Gion Corner is a place where you can take in seven kinds of performing arts, most notably kyo-mai dance performed by maiko dancers. Here you can see Japan's traditional performing arts in 'digest' form, all on one stage.
During your day, enjoy lunch at a local restaurant, then after, relax with dinner on your own.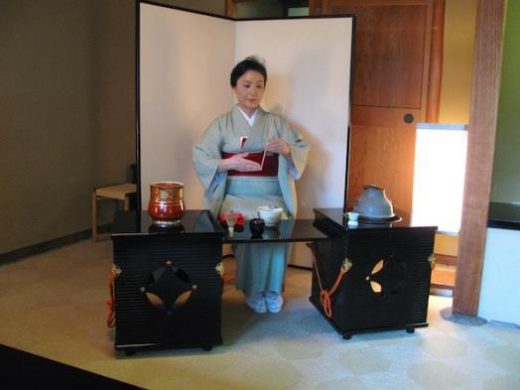 Lodging
Shin Miyako Hotel Kyoto (or similar)
J
Day 10
Kyoto Bamboo and Handicrafts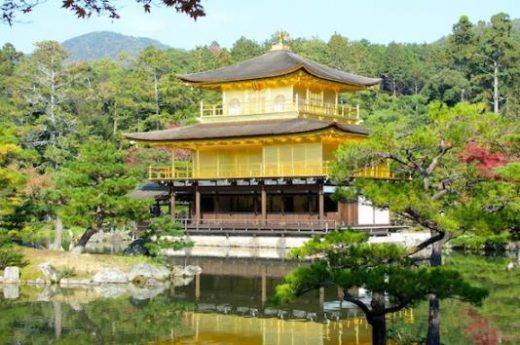 Today you'll get crafty and get in touch with nature as you visit:
Kinkakuji Temple: The top two floors of this Zen temple are completely covered in gold leaf, creating a glimmering structure of pure beauty.
Arashiyama Bamboo Grove: Stand in the midst of this sprawling bamboo grove and experience a palpable sense of otherness that is quite unlike that of any normal forest we know of.
Handicraft Center: See displays of wood print blocks, ornamental swords, Japanese dolls and more, and choose a workshop to experience making a handicraft yourself.
During the day, enjoy lunch at a local restaurant, then after, relax with dinner and some time to explore on your own.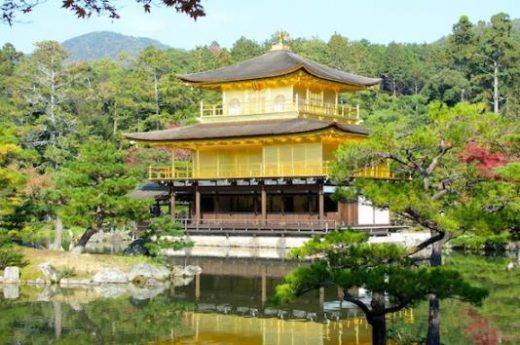 Lodging
Shin Miyako Hotel Kyoto (or similar)
There's so much to see and do in Kyoto, that no trip is complete without a day to wander the streets and see what you stumble upon. Head out on your own to explore more sites, or, if you like, we can recommend and help organize trips to places you haven't seen yet, such as the Kyoto National Museum, a large and historic museum that focuses on pre-modern Japanese and Asian art, or the Ryoan-ji Temple (Temple of the Dragon at Peace), another Zen temple containing a massive gate and a 15th century rock garden.
Alternatively, and for an additional cost, your guide can take you to Arashiyama, Mt. Hiei, or Mt. Enryaku. Another interesting activity is a visit to a Tea Farm to learn how Matcha tea is grown and produced.
Lodging
Shin Miyako Hotel Kyoto (or similar)
L
Day 12
Depart or Extend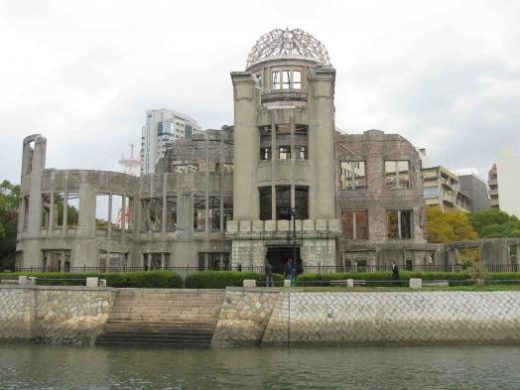 After breakfast, depart for the airport to check-in for your flight back home (if you are flying out of Tokyo, the bullet train back is an additional cost.)
Or, if your schedule permits, consider extending your adventure for a few days to see Osaka, Nara and Mt. Koya, or Hiroshima.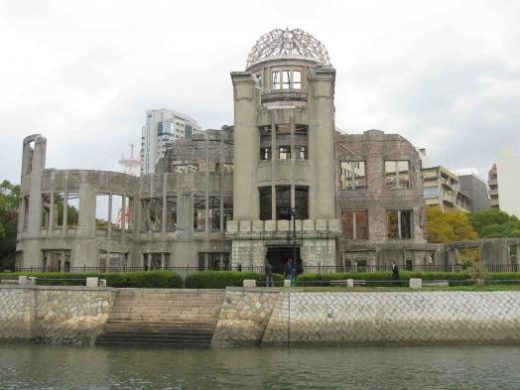 Dates & Price
Best Time of Year to Visit
Welcome to an Arts & Crafts version of our signature trip, Classic and Festive Japan! We've taken the original and very popular itinerary and tweaked it for those interested in exploring more of the arts, crafts, and gardens that Japan is famous for.
Begin in Tokyo and end in Kyoto, with visits to Hakone and Mt. Fuji along the way. Visit the country's most interesting landmarks and museums, and meet locals off the tourist paths. You'll have plenty of time to explore vibrant Tokyo before visiting Mt. Fuji and scenic Lake Ashinoko in Hakone, then take the bullet train to the old capital of Kyoto, where the simple elegance of the temples and gardens defy description.
Overnight in a traditional-style Japanese ryokan in Hakone and comfortable 4-star hotels in Tokyo and Kyoto.
The land cost published is for the stated group departure and is subject to change. This covers accommodations, transfers, activities, touring, guide services and meals as described in the full itinerary. The quoted Land Cost will apply when group size falls in the specified range and when travel is on the indicated dates.
Custom & private adventures are available as well, and the final cost of a custom trip will be based on the activities selected, trip duration, accommodations, etc. Developing an initial custom trip itinerary is a service we provide to all clients at no cost. If after development of the initial itinerary you request additional development but are not ready to make a deposit, a trip planning fee may apply.
Need to Know
Please note that this trip operates under different payment and cancellation policies than those described in our complete Terms & Conditions as noted on our website and elsewhere. Please review the complete Terms & Conditions prior to submitting a deposit. 
Pricing and Payment
The minimum booking deposit requirement for all Japan tours is 20% of the land cost per person, and $500 of the deposit is non-refundable. A trip-planning fee of $250 per itinerary is also charged to cover costs of preparing itinerary proposals for custom trips. This fee is credited to the cost of the trip, but is nonrefundable if you do not take the trip. Custom travel during holiday seasons may require a deposit prior to trip confirmation.
An invoice for the total estimated cost of your itinerary will be sent with your reservation confirmation. For both group departures and custom trips, a second deposit of $1,000 per person is due 120 days prior to departure or at the time of booking for reservations made fewer than 120 days before departure. The balance as shown on your invoice is due 60 days prior to departure regardless of whether extensions or other arrangements are pending. Although we do our best to avoid increasing prices after we receive your deposit, in some cases it may be necessary to adjust pricing even after we receive payment to allow for changes in group size, rooming status, currency exchange rate fluctuations, fuel surcharges and other circumstances attendant to international travel. Late payments may jeopardize confirmation of your itinerary and in some cases may result in additional fees. If we have not received final payment 30 days prior to departure your reservation may be canceled and subject to our Cancellation & Refund Policy stated below.
We accept payments by Visa, MasterCard, American Express, or check drawn on a U.S. bank account. Payment for airfare is required at the time of ticketing. Discounts that may be available for some trips are not available toward bookings made through travel agencies.
Late Signups
Early reservations are encouraged! Some trips and flights fill several months before departure. We can confirm your space on a trip once we receive your deposit and signed Reservation Form. We try, but cannot guarantee, to accept late signups. In the event that we are able to accept reservations fewer than 60 days before a trip departure, additional fees may apply to cover administrative costs necessary to expedite your reservation confirmation and transmit your departure materials. For reservations made fewer than 60 days before departure, full payment will be due at the time of booking.
Cancellations & Refunds
If you must cancel before departure, you may request a refund according to the following schedule. Some trips require additional non-refundable payments as noted in the trip description or in the trip itinerary.
| Days Prior to Departure | Cancellation Penalty |
| --- | --- |
| 61 or more | Non-refundable booking deposit and planning fee, if applicable |
| 31-60 | Non-refundable booking deposit and planning fee, if applicable, plus 50% of total land costs above amount of initial deposit |
| 0-30 | 100% of total land costs |
Please note: cancellation of airfare, other transit, and lodging is subject to the policies of the individual carriers or providers and are not included in the schedule above. Additional cancellation fees are the responsibility of the traveler. We strongly recommend that all travelers purchase travel insurance that includes coverage for trip cancellation or interruption which may reimburse you for cancellation penalties and extra trip expenses should a circumstance covered by the policy force you to cancel or interrupt your trip.
Departure is defined as the date on which travelers will leave their home state, province or city, or the trip departure date as indicated on the trip itinerary, whichever comes first. Cancelation date will be considered the date that we receive written notification of your intent to cancel.
Payments due at the time of cancellation remain the responsibility of the client. No partial refunds are possible for unused hotel rooms, air or land travel, trekking days, or other sight-seeing arrangements included in the land cost.
In the event Journeys International cancels a trip, for any reason, all money for services described in the trip description, less airline ticket cancellation fees, will be refunded.
Air Fares
We can help you to secure air travel arrangements to correspond with land travel booked through Journeys International. We work with an airfare consolidator to assist in booking the flights that suit your needs. Journeys International may charge a ticketing fee for this service. For group departures, if you prefer to fly on dates other than those listed as trip dates, or if you arrive at your destination other than at the group arrival time, then you may incur an additional fee to cover the separate transfer, contingency, and coordination costs which frequently arise from arrival and departure on flights different from our regular bookings. We will let you know about these fees ahead of time, if they apply. If you must change your air routing after ticketing, there is a charge of $50 per change, in addition to change or cancellation charges levied by the airline.
If you decide to make your own flight arrangements, you must provide Journeys International with a complete copy of your itinerary showing departure and arrival flights and times. You should plan to arrange your own air travel if you are using mileage credit or originating outside North America, but please be in touch with our office before you finalize ticketing so that we can help you to coordinate the correct arrival and departure dates and times.
Transfers Between Trips
You may transfer between some trips upon written request. More than 90 days before departure, the deposit transfer fee is $100 per person plus any cancellation fees charged by hotels or ground service providers. Less than 90 days before departure, full cancellation penalties from the original trip apply. In the event that Journeys International cancels a trip, you may transfer the full amount of your land payments to another trip without penalty.
Expenses Covered
Normally, our stated land costs include the cost of all guides, leaders, permits obtained after arrival, lodging accommodations, food and entry fees as specified, and all surface transportation associated with the planned itinerary. We do our best to avoid increasing prices after receipt of your deposit, but, rarely, factors beyond our control might require us to change our prices without prior notice, even after you have signed up.
Expenses Not Covered
Costs not included in the price may include: meals not indicated as included in itineraries; meals prior to arrival in starting cities; transfers, if not arriving or departing on the scheduled group flights; soft drinks, bottled water, and alcoholic beverages; medical expenses, costs of hospitalization, or evacuation from remote areas; laundry; airport departure taxes not included on your airline ticket; accommodations en route to starting cities; visas; airfares; gratuities; and insurance.
If a trip must be extended or an itinerary modified due to weather, road conditions, labor interruption, lack of transportation, political or civil disputes, medical emergency, or other causes beyond our control, then the traveler may incur additional costs that are not included in the trip price. We strongly recommend that all travelers obtain travel insurance to cover these risks.
Group-Sized Pricing & Group Minimums
Many trips are guaranteed to depart at prices published on our website with as few as two participants. However, in some cases it is necessary to adjust prices to reflect smaller group sizes. We do everything we can to make a trip operate as planned even with a single participant. Additional costs for small groups amounts vary from trip to trip. Final decision to cancel a trip due to insufficient signups is made 30 days prior to departure.
Pre-Departure Services
We look forward to working with you! After we receive your deposit we will send you a pre-departure information packet containing things like medical and immunization information, visa and other permit forms, a recommendation for travel insurance, packing checklist, reading list, cross-cultural information, and an initial invoice for the balance due. If you would like, we can also book your extended land travel arrangements for before and after your trip. About 2-3 weeks before departure, we will send you a final departure packet including last minute reminders and local contact information for your destination. We send some of our materials by mail, so if you are leaving home before the scheduled trip departure date, please let us know how we can best reach you so that you will receive your materials prior to your departure.
Please call our office at any time if you have questions about your trip or for additional information.
Lodging Accommodations
Lodging accommodations are usually double occupancy in hotel rooms, tents, or other facilities as described or noted in trip itineraries. Please contact our office to discuss pricing and availability of alternative accommodations. We try to honor specific requests for lodging, but in some cases we may have to book and confirm equivalent standard accommodations. If you are traveling alone but would prefer a roommate, then let us know! We are often able to match solo travelers. If a roommate is not available or if you prefer single accommodation, then you must pay the Single Supplement, if one applies. On some trips, it is not possible to guarantee single accommodations.
Fitness to Travel
Good physical and mental health are essential for the enjoyment of Journeys International's trips. In many cases participants travel in rugged areas remote from modern medical facilities. Good physical conditioning is recommended as preparation for all trips, especially those involving trekking. Most trips require some walking. By paying the booking deposit and signing the Reservation Form, the traveler certifies that he/she is fit for rigorous travel and does not have any physical, mental, or other condition that would create a hazard for him/herself or other travelers. It is essential that any participant with a medical condition requiring regular treatment or which may be affected by vigorous activity, prolonged travel, high altitude, heat, cold, natural phenomena, or particular foods, notify Journeys International in writing prior to booking.
We assume no responsibility for medical care and we cannot guarantee meeting special dietary requirements or vegetarian needs. Participants may be required to furnish a physician's statement of good health. Journeys International's or the individual trip leader's or guide's judgment shall provide the ultimate determination of an individual's fitness to embark upon, or to continue, a trip. Journeys International reserves the right to refuse reservations or deny participation prior to departure of anyone whom it deems unsuitable for a trip. Once a trip has been confirmed, medical circumstances will not be considered as exceptions to our cancellation policy. All participants must be covered by a current major medical insurance policy for the duration of their trip. Proof of such coverage may be requested.
Duration
12 Days
The number of days, or duration, in a destination corresponds with the itinerary as published. This is the time period covered by the land cost.
Group Size
2 - 12
The stated range indicates minimum required for guaranteed departure and maximum accepted on the scheduled dates. Exceptions can often be made for private departures.
Comfort Level
Superior
Charming Japanese ryokans (inns) & 4-star Western style hotels
Activity Level
Gentle
Easy walking
Activity Level
Match the trip's intensity to your ability and motivation.
Gentle
Easy walking, with opportunities for low-key physical activity.
Active
Energetic exploration with optional day hikes, leisurely cycling, or light canoeing.
Vigorous
Day-long active excursions and options for demanding activity in varied environments.
Challenging
Strenuous hiking or other intense activity that may be at high altitude or over rough terrain.
Demanding
Multi-day trekking and other activities requiring endurance or strength. Steep trails. No technical expertise necessary.
Comfort Level
Choose accommodations and amenities that fit your personal style
Simple
Our most natural accommodations. Bath facilities often shared, sometimes rustic.
Delightful
Comfortable and especially personal. Small to mid-sized lodges, typically with private bath.
Superior
Lodges and hotels with additional amenities, refined artistry, or extra-special settings.
Deluxe
Exclusive or luxury lodges, hotels, or safari camps with fine dining options.
Uncommon
The most indulgent accommodations arranged specially for private trips.