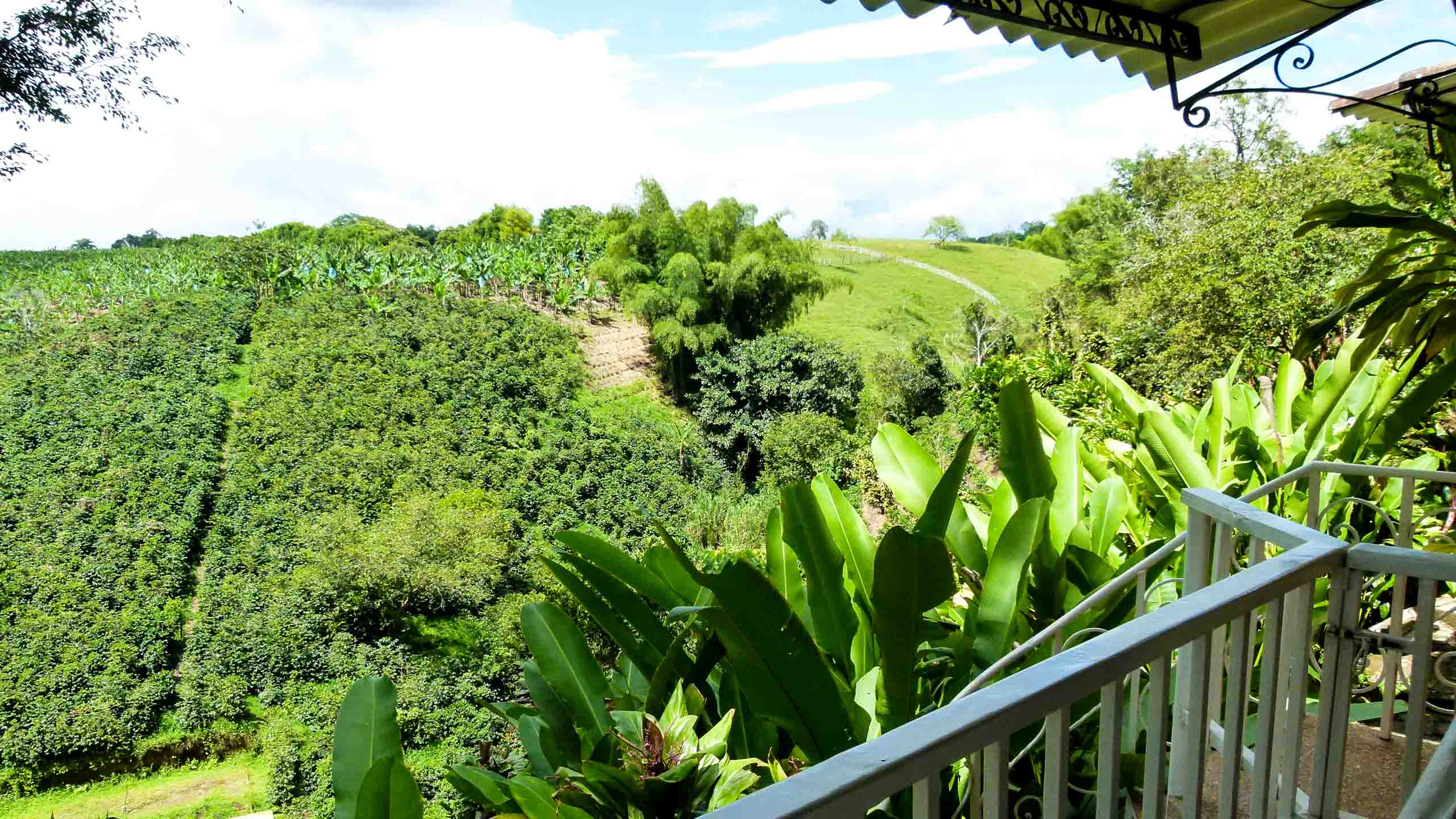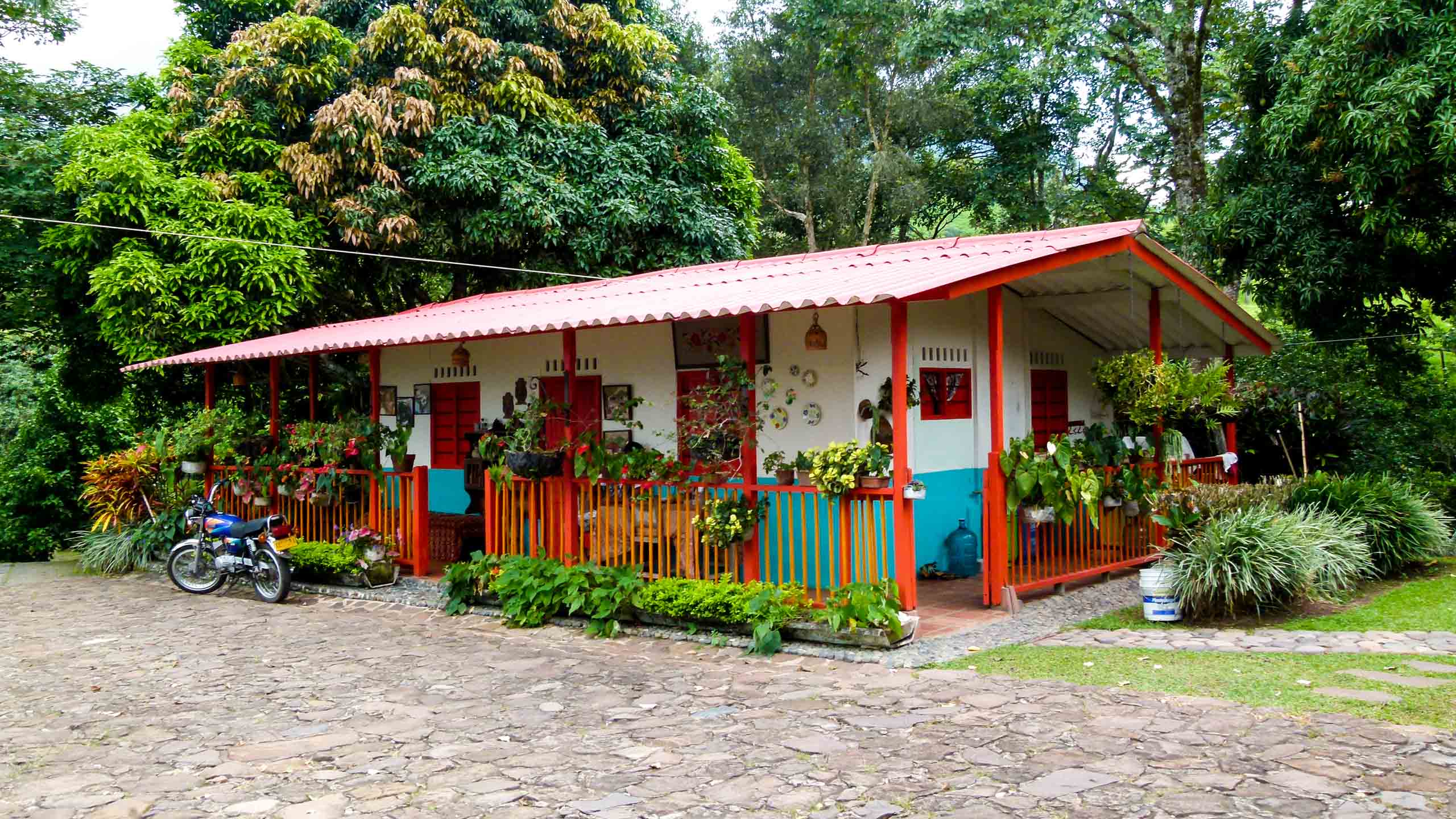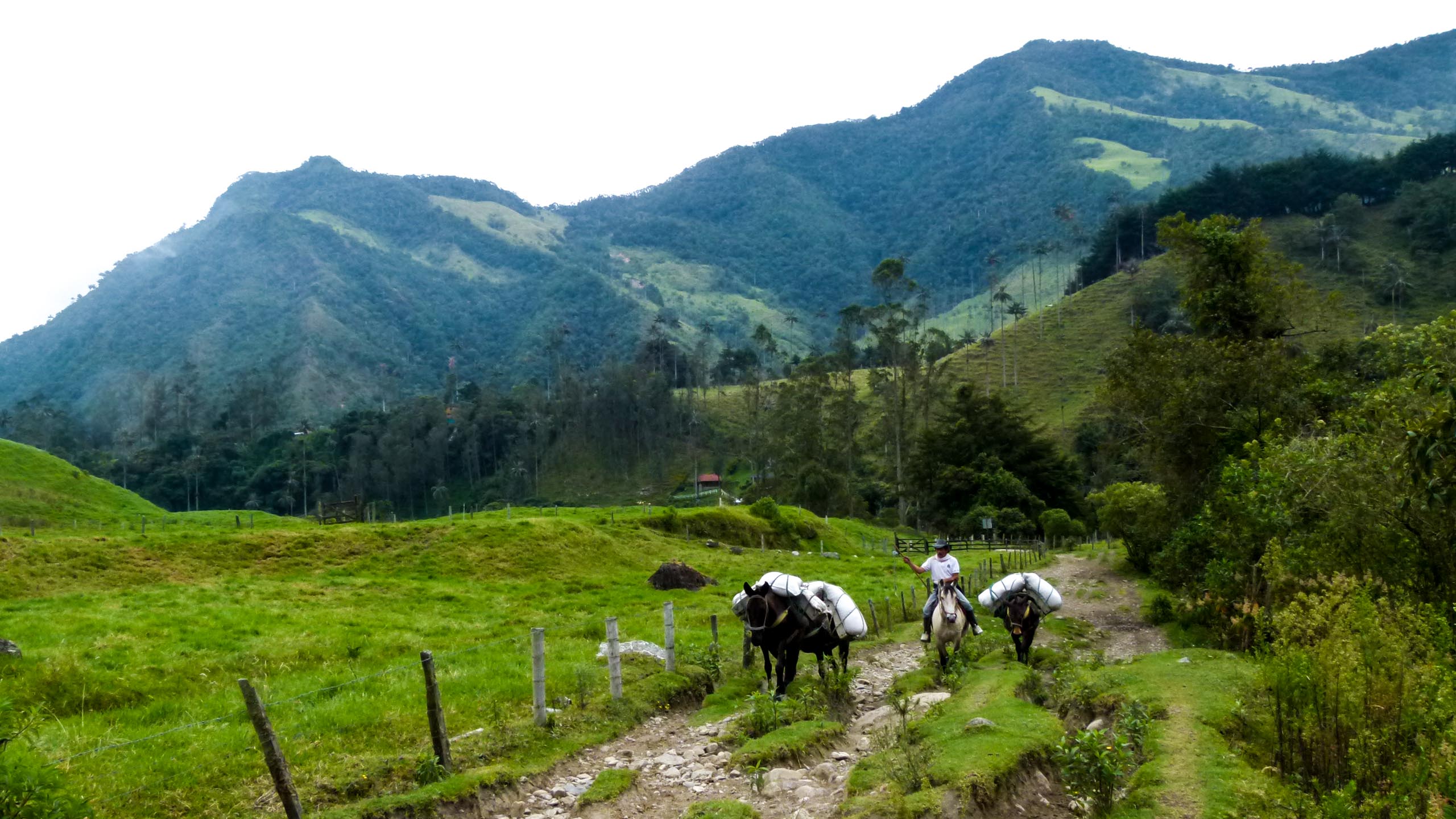 Colombia Mountains & Medellin
Savoring the nature, coffee, culture and volcanic Andean landscapes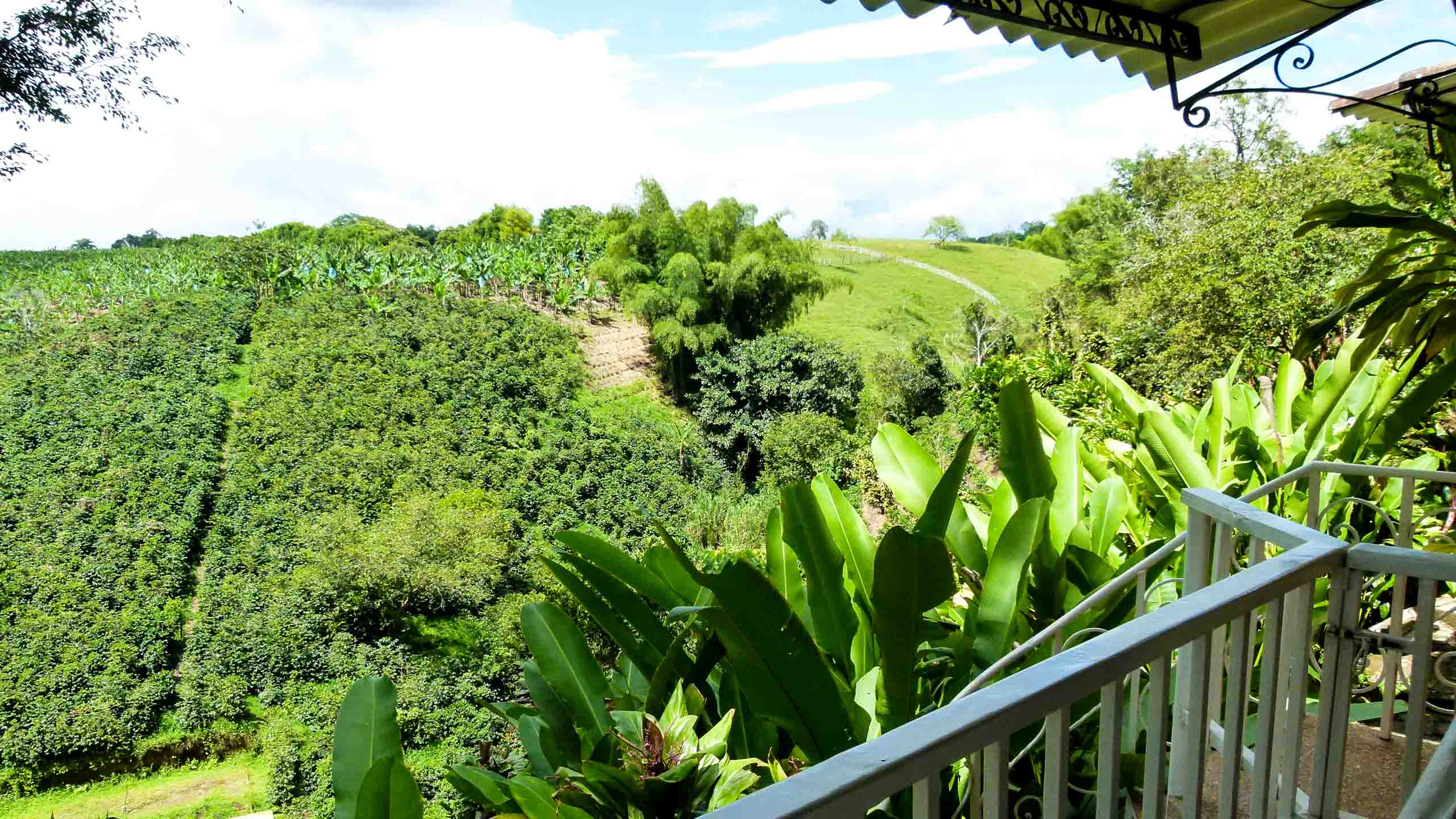 Explore Bogota, Medellin, Cartagena, the Andes and coffee country. Visit Colombia's rich valleys, sample the tropical wonders of Valle de Cocora and experience a wide variety of colonial, artistic and historical features and enjoy great food. This trip differs from Colombia Kaleidescope by offering a rich and indepth experience of Medellin, thought by many to be Colombia's most beautiful and colorful city. Both trips offer superbly scenic experiences in a sophisticated, friendly and safe region rich in natural diversity.
Great For
Mountain Scenery
Colonial Architecture
Arts & Culture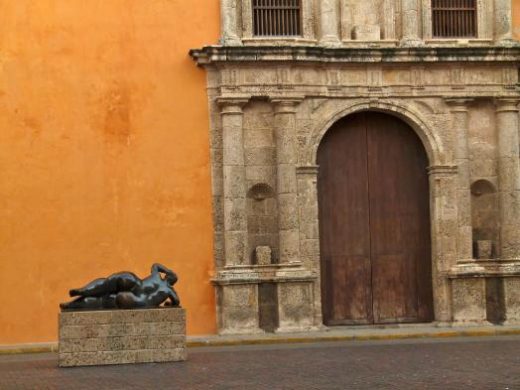 Arrival at El Dorado airport in Bogotá.  Meet your guide in the arrivals hall and transfer to your hotel for the night. (30 min)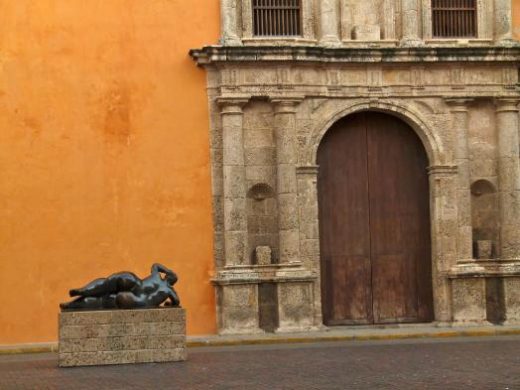 Lodging
Hotel Casa Deco (or similar)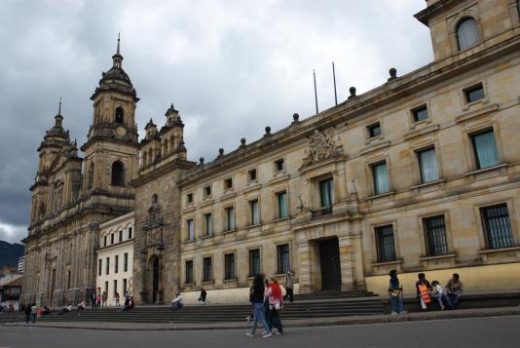 After breakfast, enjoy a half day visit to La Candelaria, the historic center of Bogotá.  This archaic suburb has great significance in the country´s history due to its cultural heritage and is also a great example of Spanish colonial architecture.  Visit the main square, Plaza de Bolivar (originally call Plaza Maor), where a statue of the great emancipator Simon Bolivar is located.  The plaza has been used for both military and civilian purposes, including as a marketplace, a bullring and a place where executions were held. The Cathedral on its eastern side is constructed on the same spot where the first church was built in Bogotá in 1539, and houses an important collection of religious artifacts such as textiles and artworks.  Just beside the Cathedral is the Capilla del Sagrario, a gem of religious architecture that houses valuable pieces of colonial religious art by Gregorio Vasquez de Arce y Ceballos.  The Capitol, built between 1847 and 1926, shows its renaissance and neoclassical influences with its carved stonework and tall columns, and it was the first example of republican civil architecture.  The central area of the Capitol, known as the Elliptic Hall, is where congress meets and is the actual chamber for politicians and the Senate. In the internal squares are busts of former presidents, including four-term president General Tomás Cipriano Mosquera and Rafael Núñez, the composer of the Colombian National Anthem.  Also around Plaza de Bolivar are the Palacio de Justicia, the Mayor of Bogotá's offices (Edificio Liévano), the oldest school in the county (San Bartolome) and the Casa de los Comuneros, named after the leaders that participated towards the end of the 17th century in some of the first movements toward independence from Spain and the formation of the Republic.
The visit continues with the Botero Museum, (closed on Tuesdays) a colonial house exhibiting some of Fernando Botero´s own works of art and pieces from his own personal collection that includes works by Picasso, Renoir, Dalí Matisse, Monet and Giacometti.  Next is the Gold Museum (closed on Mondays) which has a permanent exhibition of some 32,000 pieces of gold, 20,000 stones, ceramics and textiles all precious to the Quimbaya, Calima, Tayrona, Sinu, Muisca, Tolima, Tumaco and Magdalena cultures. The Gold Museum is considered one of the most important museums of its type internationally and it has been operating since 1939. In 2007 it underwent a complete renovation making it possible for visitors to enjoy an interactive experience.
End the visit with a funicular ride up Monserrate Mountain to visit the Santuario de Monserrate, a symbol of Bogotá that dominates the skyline.  An incredible panoramic view of city on one side and the Andes on the other awaits traveler and pilgrim alike.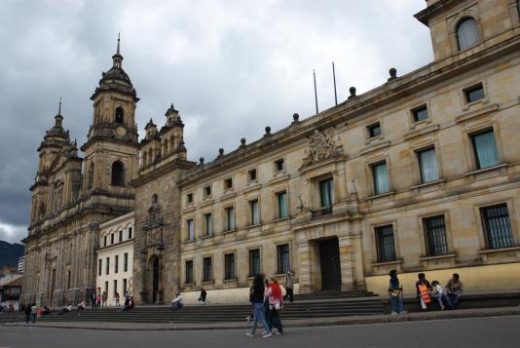 Lodging
Hotel Casa Deco (or similar)
Transfer to the airport and fly to Armenia. Meet your guide at the airport who will then transfer you to a traditional coffee farm. Here you'll learn about the coffee-making process. You will visit the plantations before exploring the small factory where the coffee is processed. And of course some tasting while there! Enjoy your overnight stay in this region. Rest of the day at leisure.
Lodging
Villa Nora (or similar)
D
Day 4
Salento / Valle del Cocora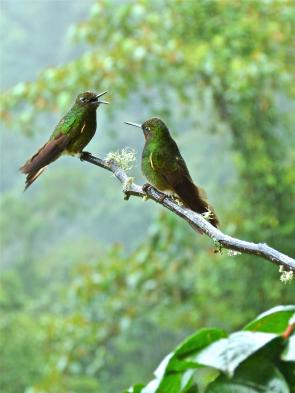 After breakfast, leave for the Valle de Cocora which is located in the central mountains of the department of Quindio. This makes up part of the Parque Nacional de los Nevados and is the ideal place to marvel at the "Quindian wax palm" (Ceroxylon quincense), the national tree of Colombia. This tree can reach a staggering height of 60m. A great number of bird species live in the area, in particular some types of hummingbird and the  endangered orejíamarillo or the palm parrot (Ognorhynchus icteroti).
In the afternoon head back to Salento for a little walk in this typical village, that was constructed in the middle of the 19th century.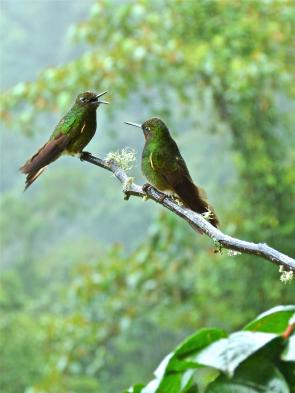 Lodging
Villa Nora (or similar)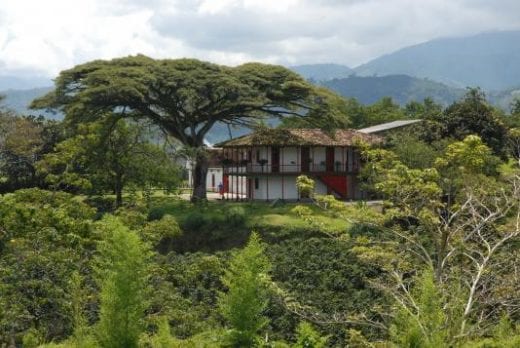 Enjoy a tasty breakfast at the hacienda and then depart by jeep with your local guide to explore the local villages. You will feel the warm and charm of this region and it's beautiful landscapes. Taste local fruits and get to know the people. Enjoy splendid viewpoints overlooking the coffee, pineapple and banana plantations.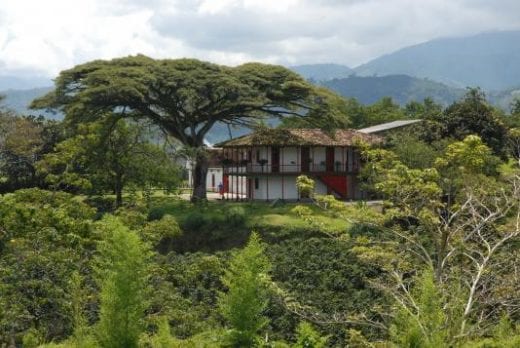 Lodging
Villa Nora (or similar)
F
Day 6
Armenia / Pereira / Medellin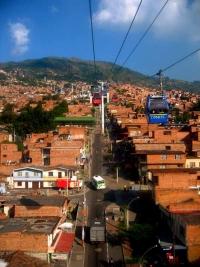 Early this morning you'll transfer to Pereira airport for your flight to Medellin. Upon arrival you'll be met and taken to your to the hotel for check-in. Then enjoy a half day tour to visit those places that best represent the social transformation that has taken place in Medellín via public transportation. The tour will show the symbolic areas of Medellín from the 1980s, when the city was one of the most dangerous in the world, up to today many projects that fostered the city's change.
Listen to local musician and the traditional "Guascua" music while visiting the Parque Berrio. Stroll through the hustle and bustle of downtown Medellin to the famous Botero Plaza with an exhibition of the Colombian artist Fernando Botero, whose sculptures have become a landmark of the city.
Santo Domingo Savio, which used to be one of the most unsafe suburbs of Medellín, located some 7km from the city center, it is a clear example of the social transformation that has taken place in the last few years. Arrive here by the metro cable car that joins the north-east area with the city center, which has been life changing to many of the inhabitants of Medellín. Santo Domingo Savio houses the Biblioteca España Park, inaugurated in 2007. It is one of a series of 30 urban and social regeneration projects that helped transform the urban, social and cultural landscape of Medellín; a city with new spaces for culture, knowledge and lifestyle. The library is a space of social inclusion, cohabitation and access to a world of information. It is located on the border of Santo Domingo hill with an open view of the city, and comprises three box-shaped buildings, each one housing a different part of the library, the community services, and auditorium. Behind the library stands a mural painted by the local inhabitants in commemoration of the victims of the violent past, symbolized by a new birth for everybody.
In the afternoon, learn more about Medellin's transformation by visiting the Comuna 13 neighborhood. Here you will view amazing street art. This symbolic place has become a big open-air project valuing the change in it's society. The programs started by the locals of this popular neighborhood are becoming more and more innovative.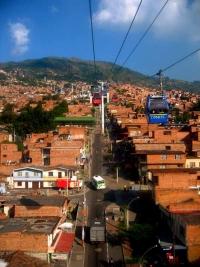 Lodging
Diez Hotel (or similar)
G
Day 7
Guatape - La Roca El Penol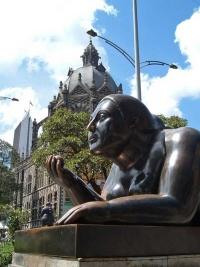 Depart this morning for Guatape. You will visit El Penol, an immense rock that dominates the Guatape Lagoon and colonial village. The view is spectular. This place has been called a natural and environmental heritage site in Colombia. You will also visit the village and colorful streets.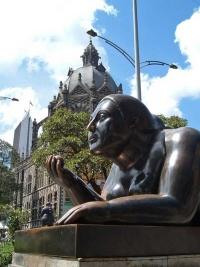 Lodging
Diez Hotel (or similar)
H
Day 8
Medellin/Cartagena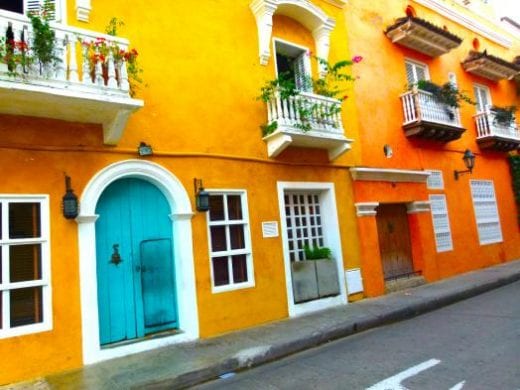 Transfer to Medellin airport for departure flight to Cartagena. Upon arrival, transfer and hotel check-in. In the afternoon follow the footsteps of famous pirates and discover the "Pearl of the Caribbean", a city rich in culture, diversity, and heritagel. This tour will bring you back to colonial times with colorful houses and lively squares. Enjoy walking through neighborhoods such as San Diego and Santo Domingo. You will pass by the Plaza de los Coches, Plaze de la Aduana, Parque Bolivar, el Museo del Oro, el Palacio de la Inquisicion, Plaza de Santa Teresa, Palaza de Santo Domingo and Las Murallas.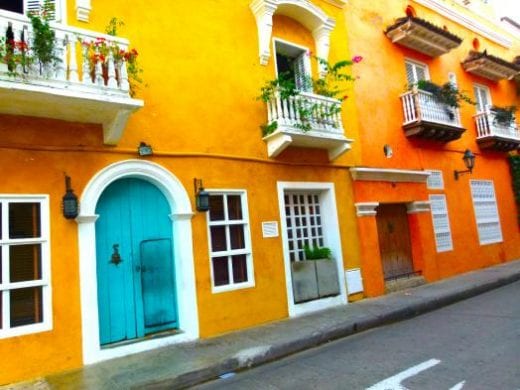 Lodging
Bantu Hotel (or similar)
I
Day 9
Cartagena Panoramic Tour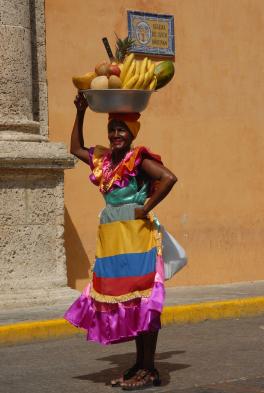 Start with a panoramic view of the city from the Monasterio and Iglesia de La Popa. Formerly known as the "Popa del Galeon" and famous for resembling the stern of a galleon. Constructed in 1606 this church and monastery are located at a height of 140masl from where one can enjoy 360º views of the city and the sea as well as the port zone, one of the most important in the Caribbean. Continuing to the San Felipe fortress, erected in honor of the poet from Cartagena, Don Luis Carlos López, made famous for his sonnet "A mi ciudad nativa." It was built on San Lázaro hill to defend the city from pirate attacks. Walk around the fortress and know how the castle was constructed, the engineering feats, the tunnels, underground galleries and passageways.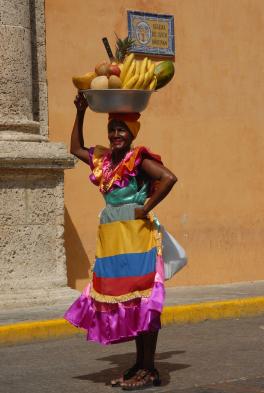 Lodging
Bantu Hotel (or similar)
J
Day 10
Cartagena Free day for Optional Activities
You have a few options today. The first is a full day tour to the Archlipielago del Rosario. The Archipiélago del Rosario is located approximately one hour from Cartagena. The national park is ringed by coral reefs and lapped by clear blue waters. It is the habitat for a large variety of marine fauna. Free time for snorkeling and relaxation. Lunch during the excursion.
Another option is spending the day in Palenque. You would depart in the morning and head to San Basilio de Palenque, a town located 60km away from Cartagena and at approximately one hour's drive along the Vía de la Cordialidad. Recognized by the UNESCO as Cultural and Intangible Heritage of Humanity, the town's name comes from the Palenques, communities of fugitive and escaped slaves from the colonial period of the XVII century. This community has survived intact in San Basilio with their practices, customs and traditions. The inhabitants have retained heavy African influences in their daily routines, as for example their palanquera tongue which blends elements of Spanish with Bantu dialects from Africa. Upon arrival in Palenque, meet a family who teaches visitors about the local customs and way of life. Palenque women teach how to carry fruit in a head basket while walking and Palenque men take care of the children while the women go off to work. Also, take a walk around the community to listen to tales of religious beliefs and customs. Try some traditional sweets. Return to Cartagena.
Finally, you may also opt for a half day visit to local markets for a cooking lesson and lunch. Depart in the morning in the company of a quality local chef, an enthusiast for local markets and head to La Plaza de Mercado de Bazurto located in the suburb known as Pie de La Popa in Cartagena. This is Cartagena´s main local market and stocks the largest variety of fresh produce in the Caribbean region. Try some of the exotic fruits available and follow the expert as he is welcomed by the vendors. Before leaving the markets take the opportunity to choose and purchase the necessary produce that you will need for your cookery lesson. Continue the excursion heading to Manzanillo del Mar only 15 minutes away from the centre of Cartagena. The class will take place at the chef´s house which offers spectacular views of the sea and a large open kitchen perfect for the lesson. In the afternoon after lunch, enjoy a walk at the beach or have a swim before returning to your hotel.
Lodging
Bantu Hotel (or similar)
Transfer to the airport for departure flight home.
Dates & Price
Best Time of Year to Visit
Explore Bogota, Medellin, Cartagena, the Andes and coffee country. Visit Colombia's rich valleys, sample the tropical wonders of Valle de Cocora and experience a wide variety of colonial, artistic and historical features and enjoy great food. This trip differs from Colombia Kaleidescope by offering a rich and indepth experience of Medellin, thought by many to be Colombia's most beautiful and colorful city. Both trips offer superbly scenic experiences in a sophisticated, friendly and safe region rich in natural diversity.
Need to Know
Pricing and Payment
Reservations are accepted and confirmed after we receive a non-refundable booking deposit and a Traveler Profile Form signed by each adult on the trip as well as by the guardian for each child on the trip, and if space is available. For most group departures, the booking deposit is $500 per person per trip, though for some trips it may be more, as noted in the trip description.
The minimum booking deposit requirement for custom trips is $800 per person, and this deposit is non-refundable. A trip-planning fee of $250 per itinerary is also charged to cover costs of preparing itinerary proposals for custom trips. This fee is credited to the cost of the trip, but is nonrefundable if you do not take the trip. Custom travel during holiday seasons may require a deposit prior to trip confirmation.
An invoice for the total estimated cost of your itinerary will be sent with your reservation confirmation. For both group departures and custom trips, a second deposit of $1,000 per person is due 120 days prior to departure or at the time of booking for reservations made fewer than 120 days before departure. The balance as shown on your invoice is due 60 days prior to departure regardless of whether extensions or other arrangements are pending. Although we do our best to avoid increasing prices after we receive your deposit, in some cases it may be necessary to adjust pricing even after we receive payment to allow for changes in group size, rooming status, currency exchange rate fluctuations, fuel surcharges and other circumstances attendant to international travel. Late payments may jeopardize confirmation of your itinerary and in some cases may result in additional fees. If we have not received final payment 30 days prior to departure your reservation may be canceled and subject to our Cancellation & Refund Policy stated below.
We accept payments by Visa, MasterCard, American Express, or check drawn on a U.S. bank account. Payment for airfare is required at the time of ticketing. Discounts that may be available for some trips are not available toward bookings made through travel agencies.
Late Signups
Early reservations are encouraged! Some trips and flights fill several months before departure. We can confirm your space on a trip once we receive your deposit and signed Reservation Form. We try, but cannot guarantee, to accept late signups. In the event that we are able to accept reservations fewer than 60 days before a trip departure, additional fees of $500 or more may apply to cover administrative costs necessary to expedite your reservation confirmation and transmit your departure materials. For reservations made fewer than 60 days before departure, full payment will be due at the time of booking.
Itinerary Changes
We understand that circumstances arise that lead you to inquire about changes to your itinerary, and aim to satisfy your requests. Once activities and accommodations have been confirmed, there will be a $50 change fee, in addition to the difference in costs for the services booked. When changes are requested within one week of departure, the change fee is $100. For changes requested after a trip has begun, the change fee is $200.
Cancellations & Refunds
If you must cancel before departure, you may request a refund according to the following schedule. Some trips require additional non-refundable payments as noted in the trip description or in the trip itinerary.
| Days Prior to Departure | Cancellation Penalty |
| --- | --- |
| 90 or more | Non-refundable booking deposit and trip planning fee, if applicable |
| 45-89 | 30% of total land costs |
| 31-44 | 75% of total land costs |
| 0-30 | 100% of total land costs |
Please note: cancellation of airfare, other transit, and lodging is subject to the policies of the individual carriers or providers and are not included in the schedule above. Additional cancellation fees are the responsibility of the traveler. We strongly recommend that all travelers purchase travel insurance that includes coverage for trip cancellation or interruption which may reimburse you for cancellation penalties and extra trip expenses should a circumstance covered by the policy force you to cancel or interrupt your trip.
Departure is defined as the date on which travelers will leave their home state, province or city, or the trip departure date as indicated on the trip itinerary, whichever comes first. Cancellation date will be considered the date that we receive written notification of your intent to cancel.
Payments due at the time of cancellation remain the responsibility of the client. No partial refunds are possible for unused hotel rooms, air or land travel, trekking days, or other sight-seeing arrangements included in the land cost.
In the event Journeys International cancels a trip, for any reason, all money for services described in the trip description, less airline ticket cancellation fees, will be refunded.
Air Fares
We can help you to secure air travel arrangements to correspond with land travel booked through Journeys International. We work with an airfare consolidator to assist in booking the flights that suit your needs. Journeys International may charge a ticketing fee for this service. For group departures, if you prefer to fly on dates other than those listed as trip dates, or if you arrive at your destination other than at the group arrival time, then you may incur an additional fee to cover the separate transfer, contingency, and coordination costs which frequently arise from arrival and departure on flights different from our regular bookings. We will let you know about these fees ahead of time, if they apply. If you must change your air routing after ticketing, there is a charge of $50 per change, in addition to change or cancellation charges levied by the airline.
If you decide to make your own flight arrangements, you must provide Journeys International with a complete copy of your itinerary showing departure and arrival flights and times. You should plan to arrange your own air travel if you are using mileage credit or originating outside North America, but please be in touch with our office before you finalize ticketing so that we can help you to coordinate the correct arrival and departure dates and times.
Transfers Between Trips
You may transfer between some trips upon written request. More than 90 days before departure, the deposit transfer fee is $100 per person plus any cancellation fees charged by hotels or ground service providers. Less than 90 days before departure, full cancellation penalties from the original trip apply. In the event that Journeys International cancels a trip, you may transfer the full amount of your land payments to another trip without penalty.
Expenses Covered
Normally, our stated land costs include the cost of all guides, leaders, permits obtained after arrival, lodging accommodations, food and entry fees as specified, and all surface transportation associated with the planned itinerary. We do our best to avoid increasing prices after receipt of your deposit, but, rarely, factors beyond our control might require us to change our prices without prior notice, even after you have signed up.
Expenses Not Covered
Costs not included in the price may include: meals not indicated as included in itineraries; meals prior to arrival in starting cities; transfers, if not arriving or departing on the scheduled group flights; soft drinks, bottled water, and alcoholic beverages; medical expenses, costs of hospitalization, or evacuation from remote areas; laundry; airport departure taxes not included on your airline ticket; accommodations en route to starting cities; visas; airfares; gratuities; and insurance.
If a trip must be extended or an itinerary modified due to weather, road conditions, labor interruption, lack of transportation, political or civil disputes, medical emergency, or other causes beyond our control, then the traveler may incur additional costs that are not included in the trip price. We strongly recommend that all travelers obtain travel insurance to cover these risks.
Group-Sized Pricing & Group Minimums
Many trips are guaranteed to depart at prices published on our website with as few as two participants. However, in some cases it is necessary to adjust prices to reflect smaller group sizes. We do everything we can to make a trip operate as planned even with a single participant. Additional costs for small groups amounts vary from trip to trip. Final decision to cancel a trip due to insufficient signups is made 30 days prior to departure.
Environmental Stewardship
Journeys International believes that we have a responsibility to protect the earth for future generations of travelers. International tourism may be responsible for up to eight percent of annual worldwide emissions of greenhouse gasses. Journeys International advocates that adventure travelers who make environmentally-conscious choices when selecting their destinations and activities should also make the environmentally-conscious choice to offset the carbon footprint of their travel to compensate for their personal contributions to global climate change. Every Journeys International trip invoice includes an optional donation to the Earth Preservation Fund's carbon offset program to be used to purchase and permanently retire certified carbon credits to offset the carbon footprints of Journeys' travelers.  The Earth Preservation Fund purchases carbon credits that have been certified under a reliable third-party standard. Travelers who choose to make this donation will receive a receipt for 501(c)3 tax deduction. There is no penalty for opting out of this donation.
Pre-Departure Services
We look forward to working with you! After we receive your deposit we will send you a pre-departure information packet containing things like medical and immunization information, visa and other permit forms, a recommendation for travel insurance, packing checklist, reading list, cross-cultural information, and an initial invoice for the balance due. If you would like, we can also book your extended land travel arrangements for before and after your trip. About 2-3 weeks before departure, we will send you a final departure packet including last minute reminders and local contact information for your destination. We send some of our materials by mail, so if you are leaving home before the scheduled trip departure date, please let us know how we can best reach you so that you will receive your materials prior to your departure.
Please call our office at any time if you have questions about your trip or for additional information.
Lodging Accommodations
Lodging accommodations are usually double occupancy in hotel rooms, tents, or other facilities as described or noted in trip itineraries. Please contact our office to discuss pricing and availability of alternative accommodations. We try to honor specific requests for lodging, but in some cases we may have to book and confirm equivalent standard accommodations. If you are traveling alone but would prefer a roommate, then let us know! We are often able to match solo travelers. If a roommate is not available or if you prefer single accommodation, then you must pay the Single Supplement, if one applies. On some trips, it is not possible to guarantee single accommodations.
Fitness to Travel
Good physical and mental health are essential for the enjoyment of Journeys International's trips. In many cases participants travel in rugged areas remote from modern medical facilities. Good physical conditioning is recommended as preparation for all trips, especially those involving trekking. Most trips require some walking. By paying the booking deposit and signing the Reservation Form, the traveler certifies that he/she is fit for rigorous travel and does not have any physical, mental, or other condition that would create a hazard for him/herself or other travelers. It is essential that any participant with a medical condition requiring regular treatment or which may be affected by vigorous activity, prolonged travel, high altitude, heat, cold, natural phenomena, or particular foods, notify Journeys International in writing prior to booking.
We assume no responsibility for medical care and we cannot guarantee meeting special dietary requirements or vegetarian needs. Participants may be required to furnish a physician's statement of good health. Journeys International's or the individual trip leader's or guide's judgment shall provide the ultimate determination of an individual's fitness to embark upon, or to continue, a trip. Journeys International reserves the right to refuse reservations or deny participation prior to departure of anyone whom it deems unsuitable for a trip. Once a trip has been confirmed, medical circumstances will not be considered as exceptions to our cancellation policy. All participants must be covered by a current major medical insurance policy for the duration of their trip. Proof of such coverage may be requested.
Duration
11 Days
The number of days, or duration, in a destination corresponds with the itinerary as published. This is the time period covered by the land cost.
Group Size
2 - 6
The stated range indicates minimum required for guaranteed departure and maximum accepted on the scheduled dates. Exceptions can often be made for private departures.
Activity Level
Match the trip's intensity to your ability and motivation.
Gentle
Easy walking, with opportunities for low-key physical activity.
Active
Energetic exploration with optional day hikes, leisurely cycling, or light canoeing.
Vigorous
Day-long active excursions and options for demanding activity in varied environments.
Challenging
Strenuous hiking or other intense activity that may be at high altitude or over rough terrain.
Demanding
Multi-day trekking and other activities requiring endurance or strength. Steep trails. No technical expertise necessary.
Comfort Level
Choose accommodations and amenities that fit your personal style
Simple
Our most natural accommodations. Bath facilities often shared, sometimes rustic.
Delightful
Comfortable and especially personal. Small to mid-sized lodges, typically with private bath.
Superior
Lodges and hotels with additional amenities, refined artistry, or extra-special settings.
Deluxe
Exclusive or luxury lodges, hotels, or safari camps with fine dining options.
Uncommon
The most indulgent accommodations arranged specially for private trips.
Single Supplement
The single supplement is applicable if a roommate is not available or if single accommodation is specifically requested. While single accommodation is not available on all trips, we will try and honor this request whenever possible.