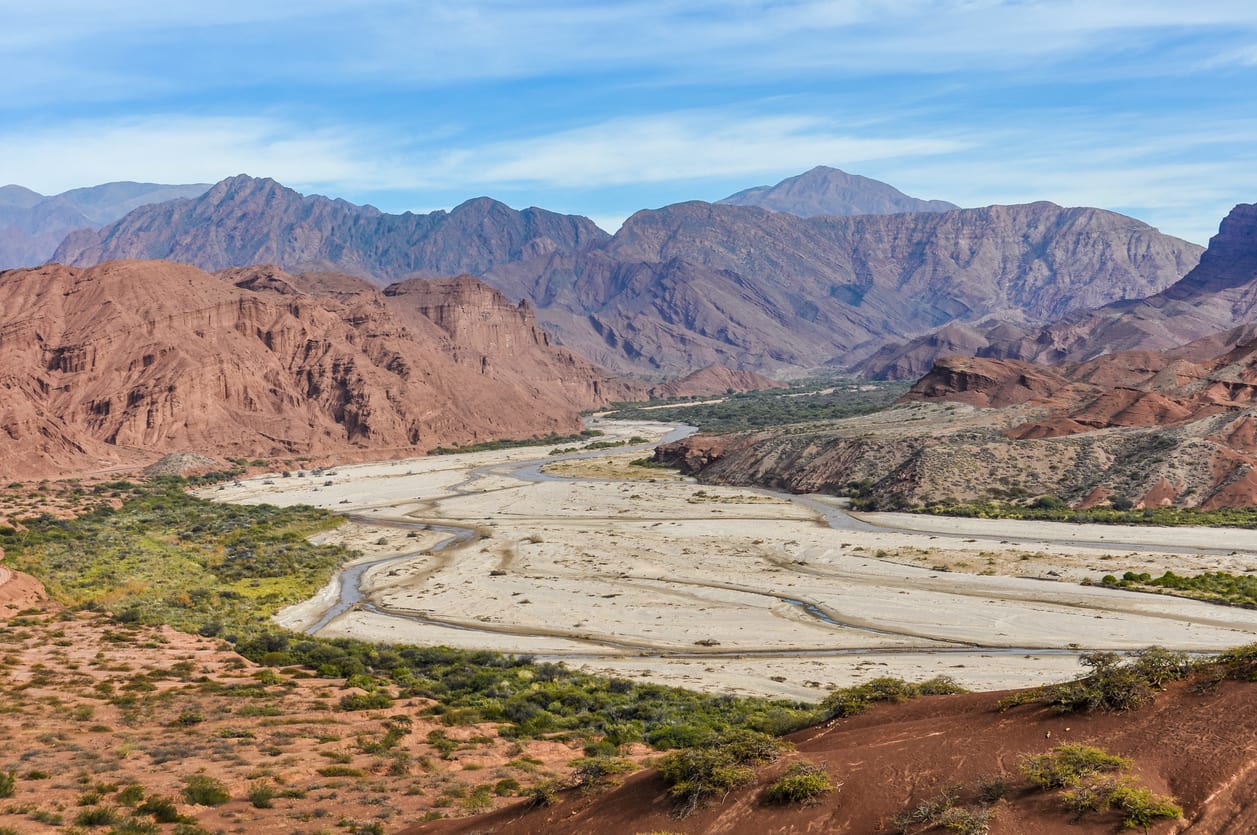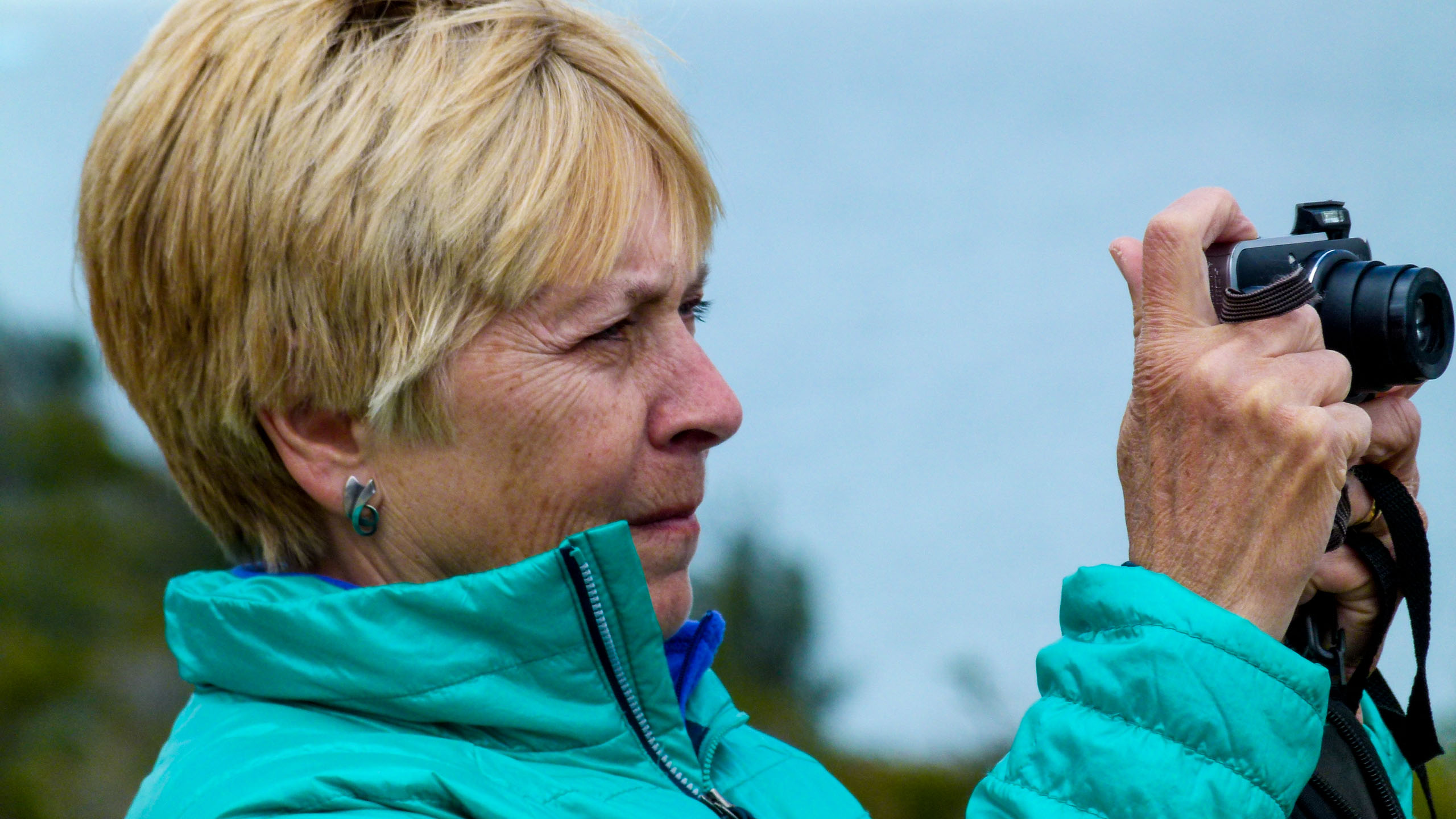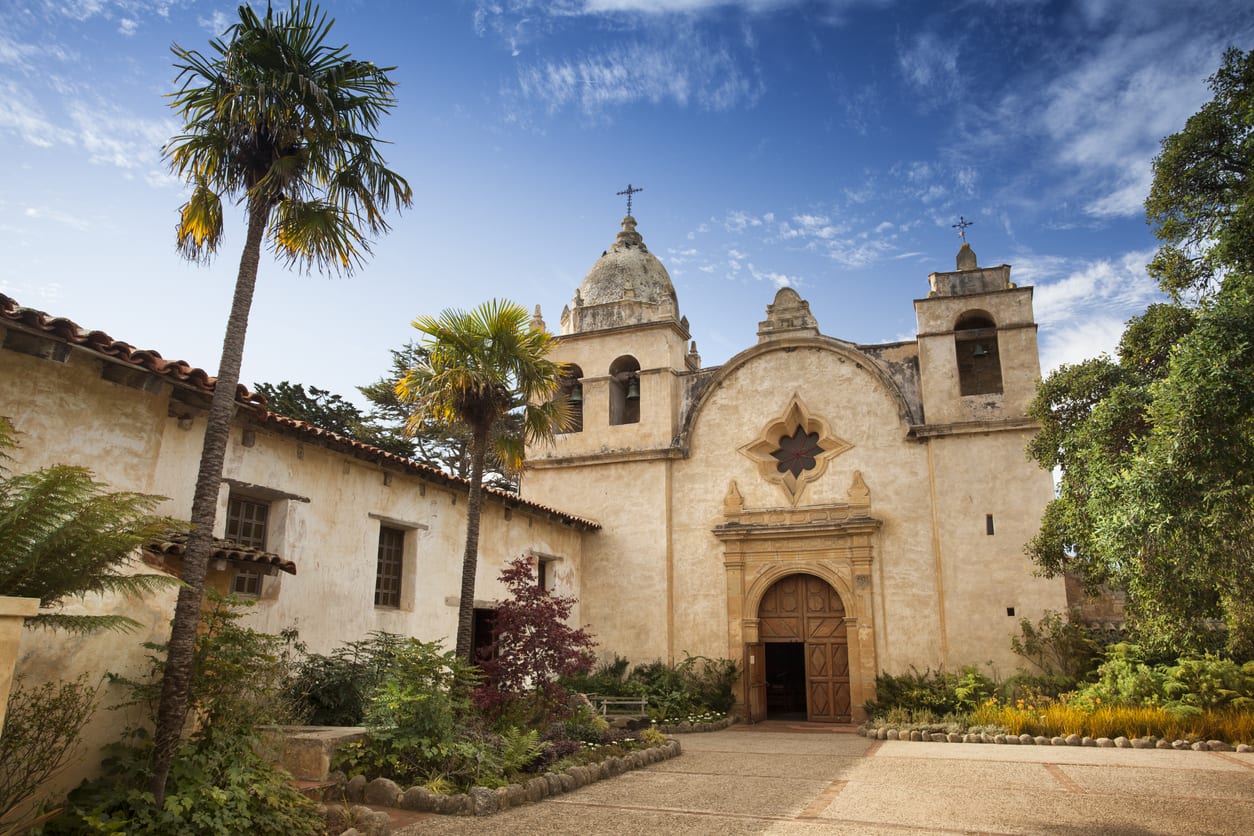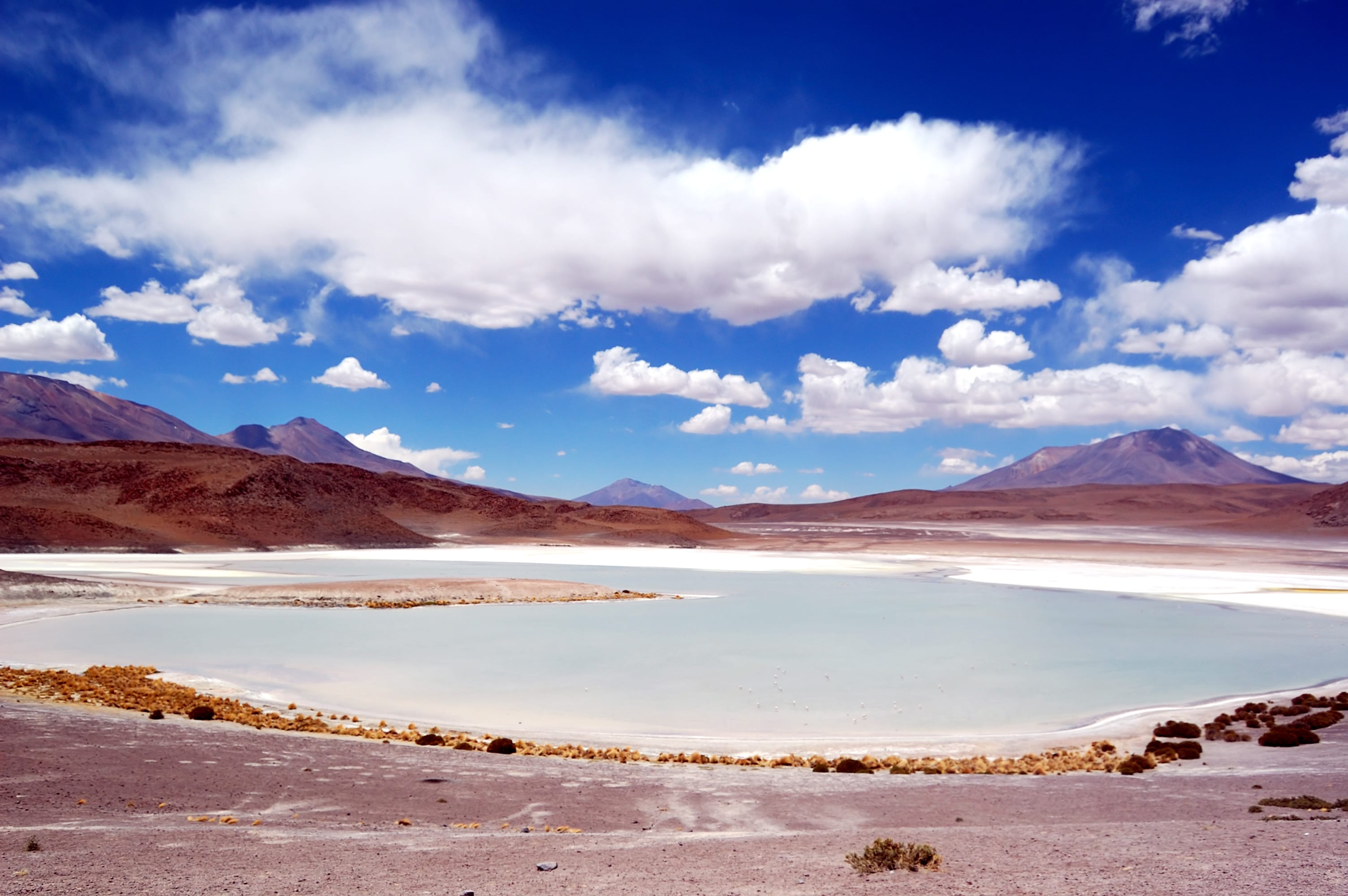 Hidden Argentina: Northern Provinces
Enjoy the unhurried leisure life on rural hosterías and estancias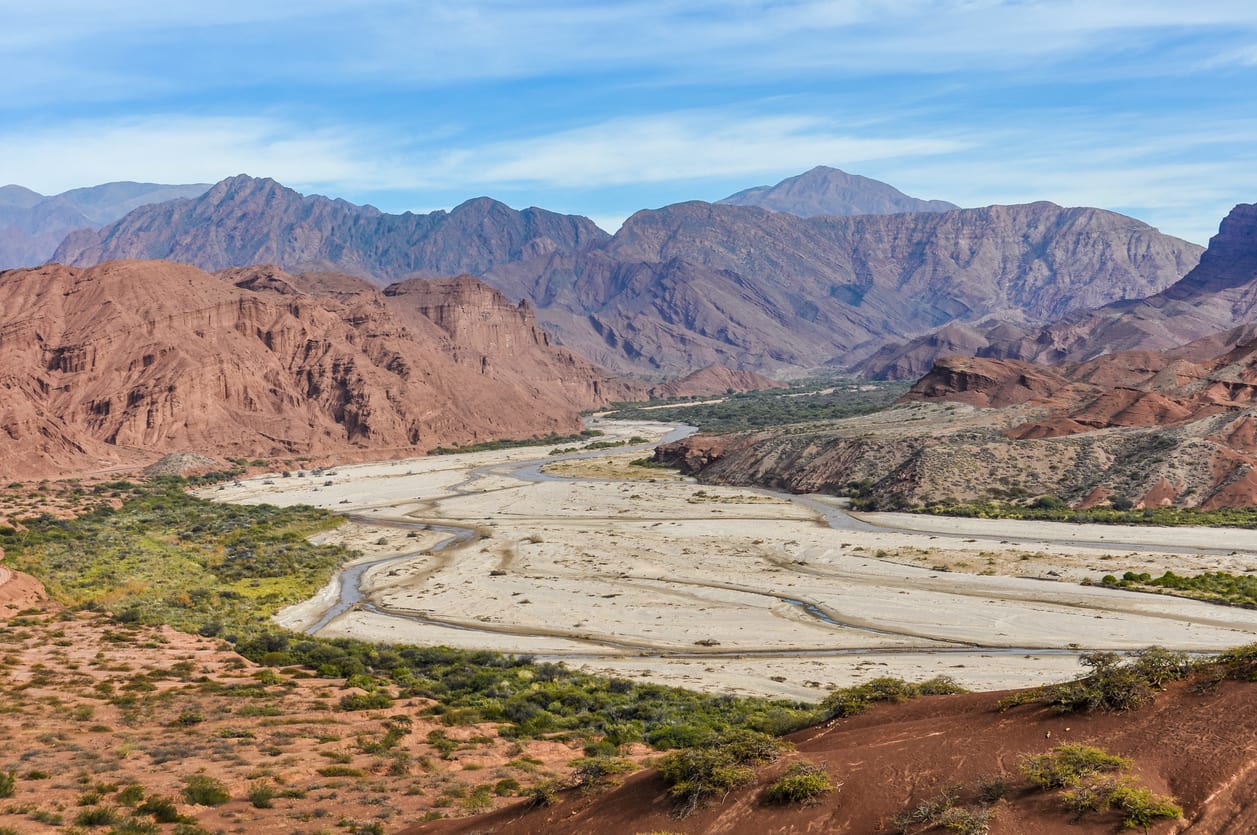 Northern Argentina is part of a colorful, wind-sculpted, montane desert traversed by green river valleys. Slow-paced village life is enhanced by comfortable inns (many recycled from colonial structures), as well as delectable local cuisine and numerous wineries. All of this makes a leisurely drive through the valleys an unforgettable experience.
These are the least-seen places in Argentina. Most of the villages along the way sum up the history of the area in their archaeological and wine museums as well as in the workshops of local artists and artisans. Explore colorful villages, canyon lands, and valleys of outstanding beauty. Enjoy meeting friendly local people and take pleasure in the warm sunny days and cold nights sheltered in the most lovely hosterías and estancias.
Great For
Escaping other travelers
Experiencing village life
Slow-paced travel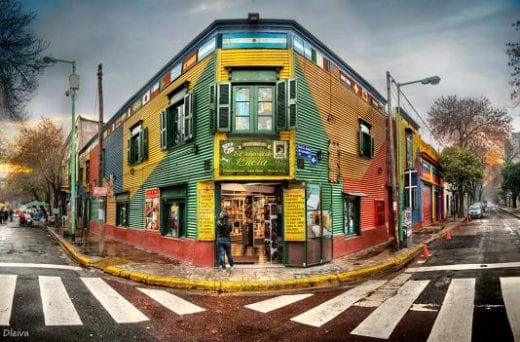 The "Queen of the River Plate Basin" or the "Paris of South America," as Buenos Aires is called, can be a superlative introduction to the exploration of Argentina, both the cultural and wildlife perspectives. What is certain is that this cosmopolitan city, European in appearance, can keep any culture-oriented visitor busy indefinitely. Its intense cultural and commercial life can fill every minute of any visit with pleasant experiences. Upon arrival in Buenos Aires, you will be met at the airport and transferred to your hotel. This cosmopolitan city can keep any culture-oriented visitor busy indefinitely. In the afternoon, you will enjoy the unique "Four Balconies Tour," an exclusive visit of Buenos Aires, in which a professor of the university uses four parks and plazas of Buenos Aires (Plaza de Mayo, Parque Lezama, and La Boca, Plaza San Martin, and Recoleta) to introduce you to Argentina, its history, its contrasts, its contradictions, and the characteristics of the "porteños," the inhabitants of Buenos Aires. Stay overnight at the Elevage Hotel.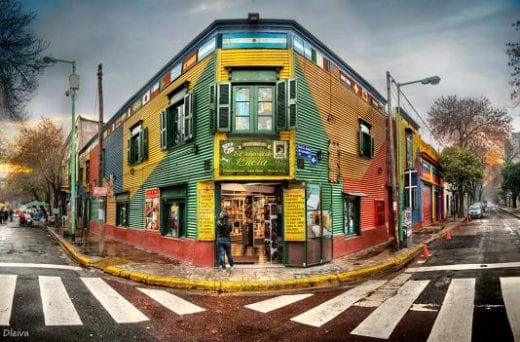 Lodging
Hotel Bobo or similar
B
Day 2
San Isidro/Tigre/Parana River Delta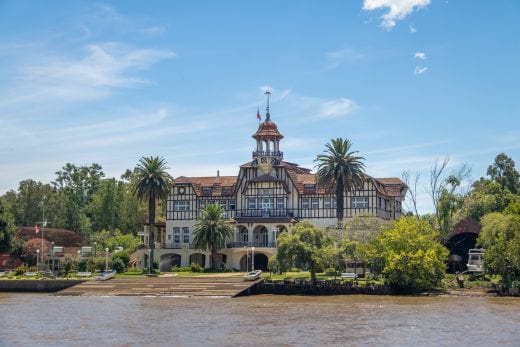 Today you will explore one of the most beautiful areas of Buenos Aires' surroundings, the northern riverside districts of Tigre and San Isidro. The history of San Isidro began in 1580 when Juan de Garay carried out the first distribution of the land situated north of the City of La Santísima Trinidad (current city of Buenos Aires). It has an important colonial heritage reflected in its houses and buildings. You will visit Pueyrredon Farm, the San Isidro Cathedral, several colonial mansions, and Victoria Ocampo's Mansion (once the cultural center of South America). Then you will continue to Tigre, a city overlooking the delta of the Paraná River. Here, you will explore streets full of colorful rustic fabric, furniture, and accessories made in cane and willow, delicious jams and honey, brilliant flowers, and of course, all the variety of native fruit. After lunch, you will enjoy a riverside walk and a boat trip past the countless islands of the delta of the Paraná River to enjoy beautiful views of the riverside villas, Victorian docks, English gardens, and traditional rowing clubs.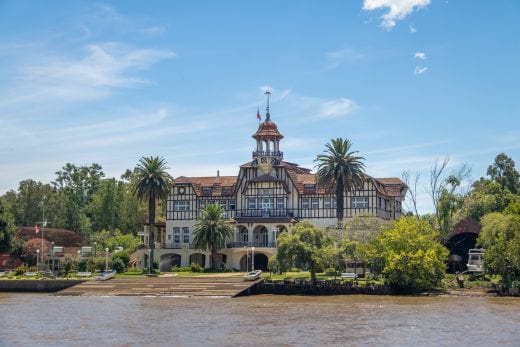 Lodging
Hotel Lafayette or similar
C
Day 3
Salta/Las Conchas Gorge/Cafayate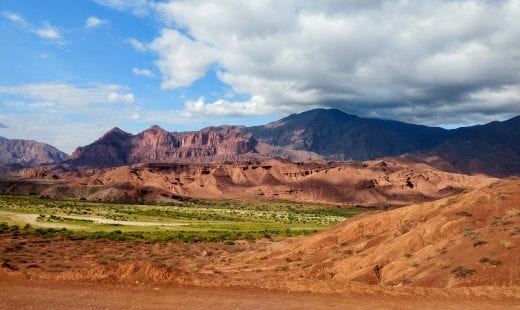 Transfer to Buenos Aires' domestic airport to board the flight to Salta city. One of the most fascinating aspects of visiting the northwest region is the chance to mingle with the native population who preserve their ancient customs and traditions: polychromatic dresses, expressive artwork and handicrafts, music, colorful markets, street fairs, and delicious gastronomy are eloquent expressions of the soul of these people and their love for Pachamama (Mother Earth). Since this area was originally colonized by Spaniards, it retains historic traces of Spanish heritage: towns with typical colonial architecture, adobe churches and hidden chapels, old traditional fincas (ranches), etc. Upon arrival at Salta, you will be met at the airport and transferred to Cafayate, along breathtaking Las Conchas Gorge, with peculiar rock formations which, due to the effect of wind and water, have formed almost real shapes like the amphitheater and the monk's statue.
Cafayate has become the most important site in the Calchaquí Valleys. Located at 1,660 m above sea level, it is well known because of its famous torrontes wine, a product of the exquisite combination of temperature and humidity that provides the ideal environment for the growth of this sweet and deep fruit-flavored vine, as well as Cabernet Sauvignon, Malbec, Syrah, and Chardonnay.  During the afternoon, you will visit some of the famous wineries of Cafayate.  Afterward, you will be transferred to the hotel, Cafayate Wine Resort, which is located on the outskirts of the town and at the foot of San Isidro Mount, surrounded by vineyards.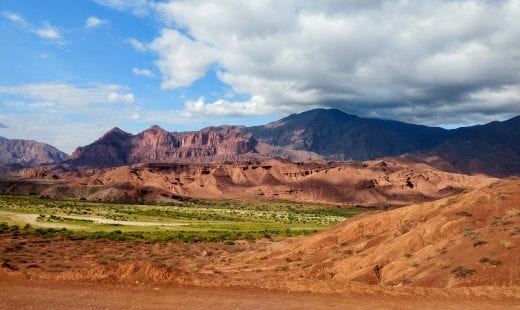 Lodging
Killa Cafayate or similar
D
Day 4
Calchaquí River Valley to Cachi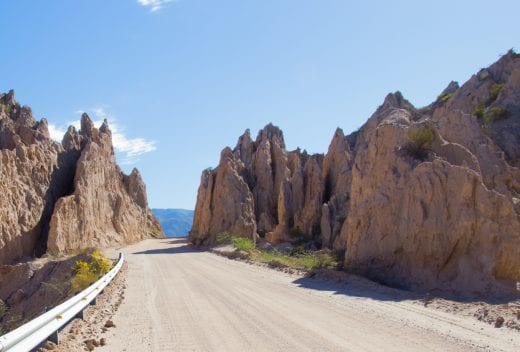 Today you head north, following Calchaquí River Valley. During the trip, you will be able to enjoy amazing landscapes and small towns which preserve their colonial heritage as if time had stopped. San Carlos is a town with colonial houses and narrow streets. Since its foundation, it was destroyed many times by the Indians. The Jesuits settled here and founded the "San Carlos Mission," giving origin to the actual town. Then you will start traveling along the impressive Quebrada de las Flechas (Arrows Gorge), with its extraordinary geological formations produced by erosion of the colorful sedimentation of sandstone over the past 60 million years. Molinos was founded in the middle of the XVII century. The plan of the town is completely irregular, with adobe houses and clay roofs. The road continues northward until Cachi, a beautiful town with white buildings, adobe houses, stone-paved streets, and impressive architectural and cultural constructions. Cachi means "salt" in Quechua because natives mistook the top of "El Nevado" for a salt mine. Today you will enjoy visiting the town, its church, and its museum. In the evening, transfer to the Hostería Cachi.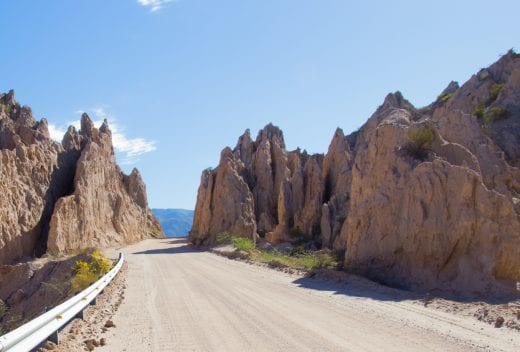 Lodging
Hotel El Coritjo or similar
E
Day 5
Scenic Drive to Valley of Lerma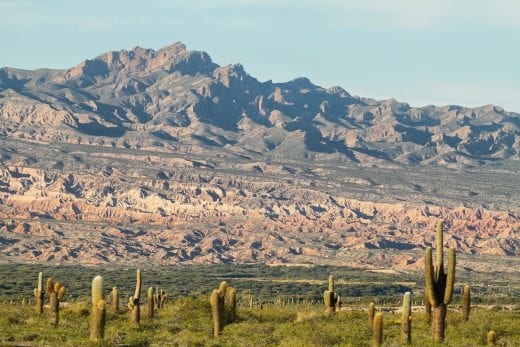 Departing from Cachi eastwards, the trip continues along the Calchaquí Valley until reaching Salta. On both sides of the road, tall and elegant cacti will start to appear, indicating the proximity of Los Cardones National Park, which you will see while traveling through Recta de Tin Tin. After the Enchanted Valley, you will start a spectacular descent through Cuesta del Obispo, a landmark that gives a wonderful panoramic view of the surroundings. Coming down, you will reach Valley of Lerma, dominated by the city of Salta.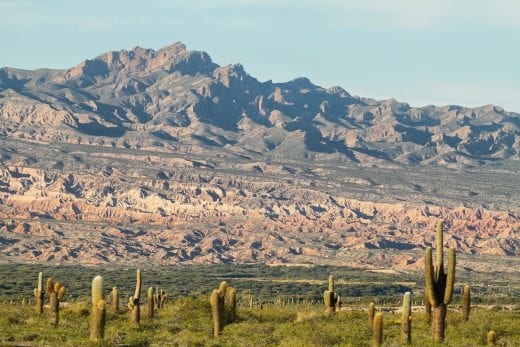 Lodging
Hotel Patios de Lerma or similar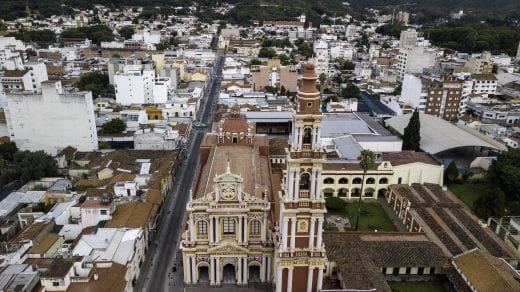 Enjoy a morning city tour of Salta. In this, one of the oldest cities in the country, the highlights include Cabildo (Town Hall), the Archbishop's Palace and Cathedral, San Francisco's church, and San Bernardo's church and convent. Not far from the center, you'll come across San Lorenzo, a summer resort with old trees, flowering gardens, and magnificent mansions, surrounded by gentle hills which are ideal for walks, picnics, and horseback riding. Finally, visit the craft market with a chance to purchase authentic samples of native artisans work.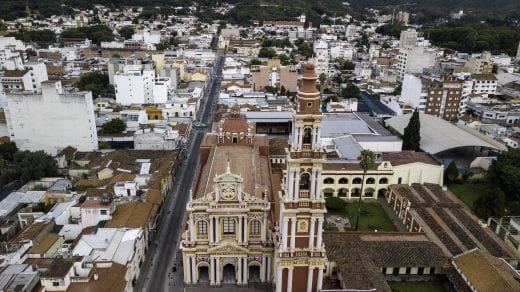 Lodging
Hotel Patios de Lerma or similar
G
Day 7
Salta/San Antonio/Purmamarca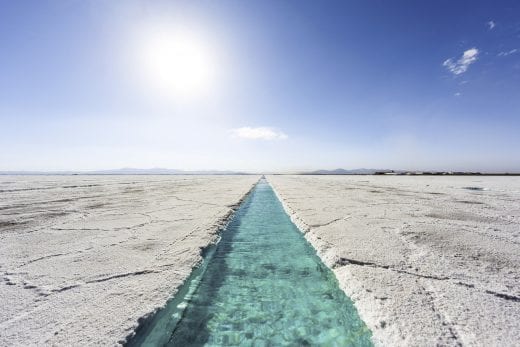 Travel through breathtaking canyons of the Andes Mountains as you make your way through the famous "Train to the Clouds" itinerary. Visit Santa Rosa de Tastil, which was the largest pre-Inca city in the country. Make your way through Puna toward the salt deposits in the northern province of Jujuy and on to "Cuesta de Lipan" and the colonial city of Purmamarca. Enjoy this small pre-Hispanic village set at the foot of the "Seven Colors Hill".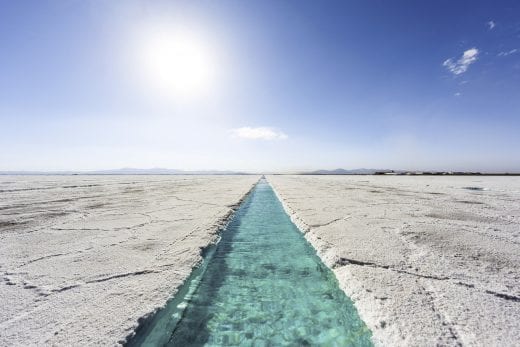 Lodging
Los Colorados or similar
H
Day 8
Purmamarca/Humahuaca/Iruya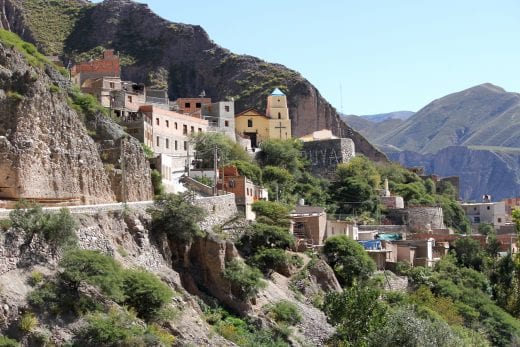 Enjoy a full day expedition through the multicolored landscape of Humahuaca Canyon to the peaceful villages, old chapels, native markets, small museums with astounding archaeological pieces, and remains of ancient pre-Inca fortified towns. The gorge once served as a route for the Incas, a required passage for expedition parties and settlers, and an important commercial route in the vice regal period. Today, little towns conserve their religious beliefs, rituals, ceremonies, art, music, and agricultural techniques, a unique living patrimony in the world. For this reason, it was declared Humanity Cultural Heritage by UNESCO in the year 2003. Humahuaca, Uquia, Tilcara, Maimara, and Purmamarca will be some of the fascinating stops during the day. Humahuaca is a colonial city of narrow stone-paved streets with street lamps and adobe houses that made it one of the most important trade centers of Alto Perú until the end of the XIX century. After visiting the town, the trip continues to Iturbe, where you will start going up until Abra Cóndor. This place, the Altar of Pachamama, is the beginning of the "Silent Valleys," known for their extraordinary beauty. Finally, the steep streets of the little mountainous town of Iruya welcome you. Inhabitants have preserved their traditions and customs here for more than 250 years. This town has an ancient origin since it was an important stop in the route from Potosi (Bolivia) to Buenos Aires. Stay overnight at the Hostería de Iruya, which has a large terrace overlooking the valley and is surrounded almost completely by nearby hills.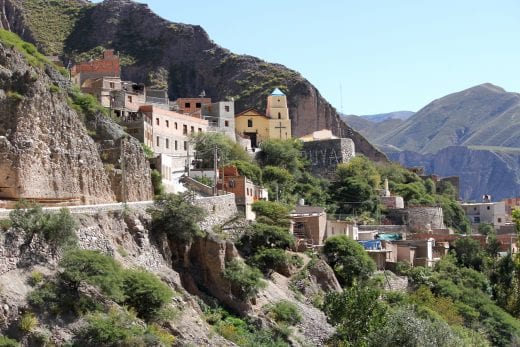 Lodging
Hosteria de Iruya or similar
I
Day 9
Iruya/La Quiaca/Yavi/Tilcara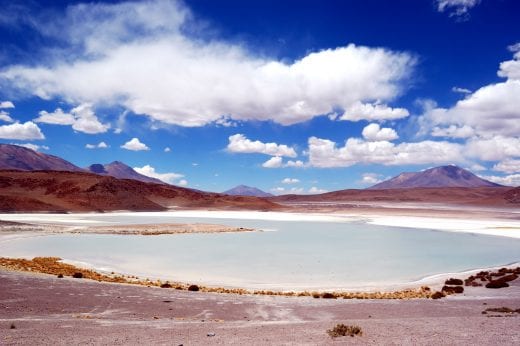 Departing from Iruya, the trip continues northward to La Quiaca on the Argentinian-Bolivian frontier. You may cross on foot to Villazón, in Bolivia. About 15 km ahead lies Yavi. Along the way, you will see the Siete Hermanos Mountain Range (sedimentation deposits from the Mesozoic Era). You will also visit Laguna Colorada to investigate petroglyphs representing human figures, llamas, and spirals, and you'll enjoy a box lunch in this incredible landscape. In the evening, you will arrive at Yavi, which was founded in 1667 and belonged to the Marquis of Tojo until 1707. This feudal land used to occupy the Argentinian Puna and the south of Bolivia. The colonial-style ranch house of the Marquis, which today is a museum, and the magnificent Chapel of San Francisco, are worth visiting. The pulpit, the altars, and the altarpieces are gold-plated. The chapel also has paintings and outstanding sculptures that were brought from Cuzco.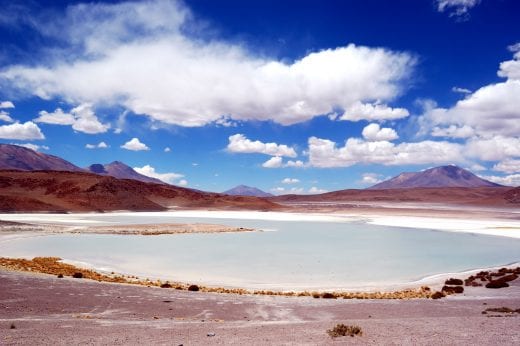 Lodging
Hostal Posada de Luz or simialr
J
Day 10
Tilcara/El Bordo de las Lanzas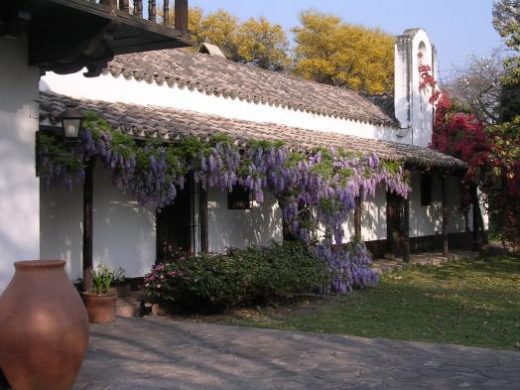 Enjoy the morning in Tilcara. Surrounded by the incredible scenery of multicolored hills and panoramic views, Tilcara is a great place to walk around. Around mid-morning, you will transfer to El Bordo de las Lanzas, a typical finca of Salta. Known for cattle breeding and sugar cane production, the ranch has been owned and operated by the Arias family for over 400 years.  Here you can enjoy horseback riding, bird watching, cattle round-ups, trekking, reading, cooking, dance lessons, and just relaxing.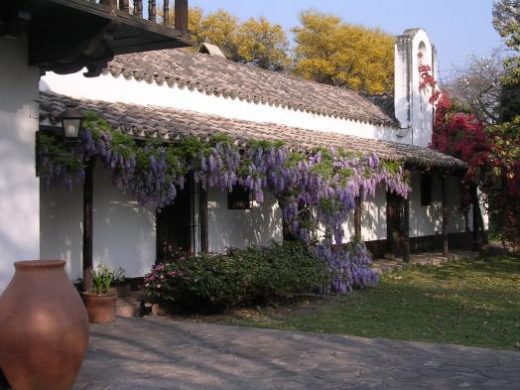 Meals
Breakfast, Lunch, Dinner
Lodging
El Bordo de las Lanzas
K
Day 11
El Bordo de las Lanzas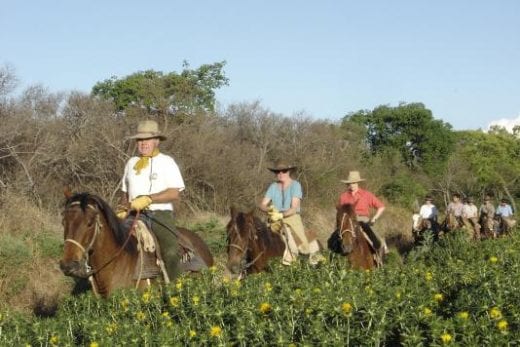 The gaucho of this region is still very proud of their roots and are noble people. Spend the day getting to know the gaucho lifestyle at the ranch. There are hundreds of horses and, if you wish, you can do some polo stick and ball practice. You may also want to visit the little village near the estancia or get on horseback and ride to Martin de Guemes town located about five miles away. There is also a small sugar cane production factory near El Bordo which you can visit.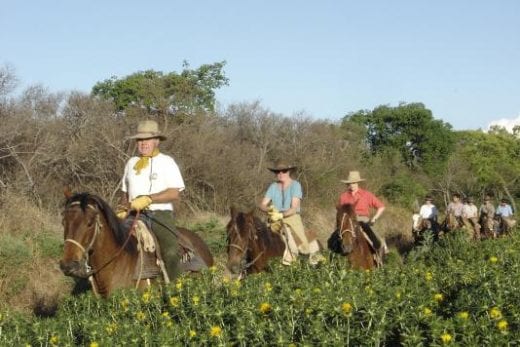 Meals
Breakfast, Lunch, Dinner
Lodging
El Bordo de las Lanzas
L
Day 12
Return to Buenos Aires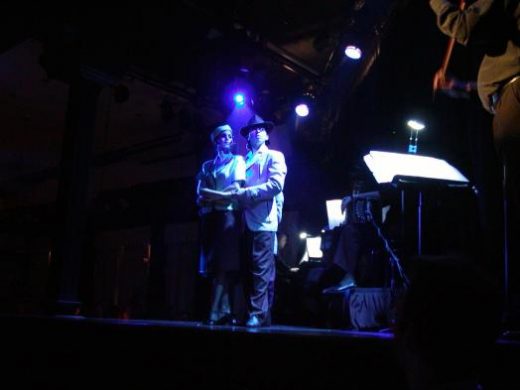 Transfer to the local airport to board your flight to Buenos Aires. Upon arrival, you will be met at the airport and transferred to your hotel. In the evening, you will be picked up to enjoy a dinner and tango show at one of the most prestigious houses in Buenos Aires. Afterward, you will be returned to your hotel.
The birth of tango took place towards 1880 in the suburbs. Although at first it was rejected by the high society, little by little this new musical expression began to scale to the highest levels, turning into a globally recognized Argentine product.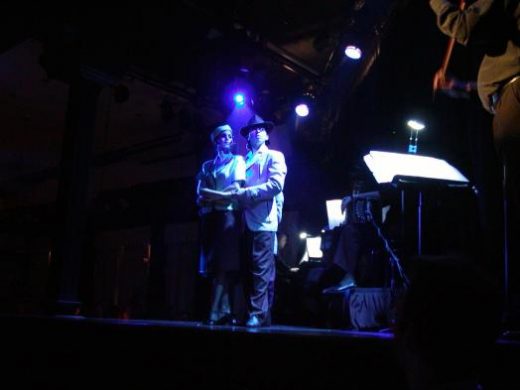 Lodging
Hotel Bobo or similar
M
Day 13
Buenos Aires/Onward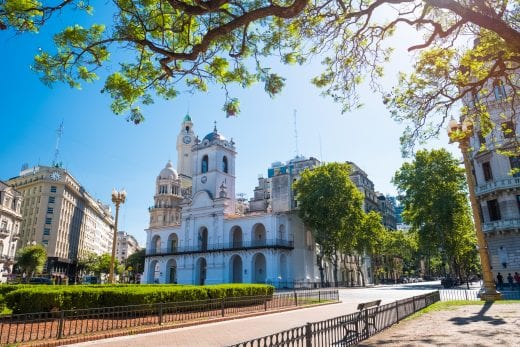 Spend the day at leisure until it is time for your transfer to the international airport to catch your onward flight.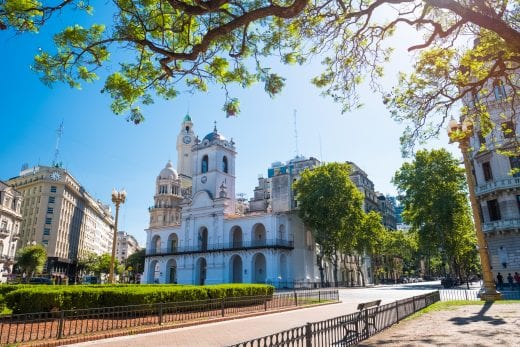 Dates & Price
Best Time of Year to Visit
Northern Argentina is part of a colorful, wind-sculpted, montane desert traversed by green river valleys. Slow-paced village life is enhanced by comfortable inns (many recycled from colonial structures), as well as delectable local cuisine and numerous wineries. All of this makes a leisurely drive through the valleys an unforgettable experience.
These are the least-seen places in Argentina. Most of the villages along the way sum up the history of the area in their archaeological and wine museums as well as in the workshops of local artists and artisans. Explore colorful villages, canyon lands, and valleys of outstanding beauty. Enjoy meeting friendly local people and take pleasure in the warm sunny days and cold nights sheltered in the most lovely hosterías and estancias.
Domestic airfare not included; December holiday surcharge may apply
Need to Know
Pricing and Payment
Reservations are accepted and confirmed after we receive a non-refundable booking deposit and a Traveler Profile Form signed by each adult on the trip as well as by the guardian for each child on the trip, and if space is available. For most group departures, the booking deposit is $500 per person per trip, though for some trips it may be more, as noted in the trip description.
The minimum booking deposit requirement for custom trips is $800 per person, and this deposit is non-refundable. A trip-planning fee of $250 per itinerary is also charged to cover costs of preparing itinerary proposals for custom trips. This fee is credited to the cost of the trip, but is nonrefundable if you do not take the trip. Custom travel during holiday seasons may require a deposit prior to trip confirmation.
An invoice for the total estimated cost of your itinerary will be sent with your reservation confirmation. For both group departures and custom trips, a second deposit of $1,000 per person is due 120 days prior to departure or at the time of booking for reservations made fewer than 120 days before departure. The balance as shown on your invoice is due 60 days prior to departure regardless of whether extensions or other arrangements are pending. Although we do our best to avoid increasing prices after we receive your deposit, in some cases it may be necessary to adjust pricing even after we receive payment to allow for changes in group size, rooming status, currency exchange rate fluctuations, fuel surcharges and other circumstances attendant to international travel. Late payments may jeopardize confirmation of your itinerary and in some cases may result in additional fees. If we have not received final payment 30 days prior to departure your reservation may be canceled and subject to our Cancellation & Refund Policy stated below.
We accept payments by Visa, MasterCard, American Express, or check drawn on a U.S. bank account. Payment for airfare is required at the time of ticketing. Discounts that may be available for some trips are not available toward bookings made through travel agencies.
Late Signups
Early reservations are encouraged! Some trips and flights fill several months before departure. We can confirm your space on a trip once we receive your deposit and signed Reservation Form. We try, but cannot guarantee, to accept late signups. In the event that we are able to accept reservations fewer than 60 days before a trip departure, additional fees of $500 or more may apply to cover administrative costs necessary to expedite your reservation confirmation and transmit your departure materials. For reservations made fewer than 60 days before departure, full payment will be due at the time of booking.
Itinerary Changes
We understand that circumstances arise that lead you to inquire about changes to your itinerary, and aim to satisfy your requests. Once activities and accommodations have been confirmed, there will be a $50 change fee, in addition to the difference in costs for the services booked. When changes are requested within one week of departure, the change fee is $100. For changes requested after a trip has begun, the change fee is $200.
Cancellations & Refunds
If you must cancel before departure, you may request a refund according to the following schedule. Some trips require additional non-refundable payments as noted in the trip description or in the trip itinerary.
| Days Prior to Departure | Cancellation Penalty |
| --- | --- |
| 90 or more | Non-refundable booking deposit and trip planning fee, if applicable |
| 45-89 | 30% of total land costs |
| 31-44 | 75% of total land costs |
| 0-30 | 100% of total land costs |
Please note: cancellation of airfare, other transit, and lodging is subject to the policies of the individual carriers or providers and are not included in the schedule above. Additional cancellation fees are the responsibility of the traveler. We strongly recommend that all travelers purchase travel insurance that includes coverage for trip cancellation or interruption which may reimburse you for cancellation penalties and extra trip expenses should a circumstance covered by the policy force you to cancel or interrupt your trip.
Departure is defined as the date on which travelers will leave their home state, province or city, or the trip departure date as indicated on the trip itinerary, whichever comes first. Cancellation date will be considered the date that we receive written notification of your intent to cancel.
Payments due at the time of cancellation remain the responsibility of the client. No partial refunds are possible for unused hotel rooms, air or land travel, trekking days, or other sight-seeing arrangements included in the land cost.
In the event Journeys International cancels a trip, for any reason, all money for services described in the trip description, less airline ticket cancellation fees, will be refunded.
Air Fares
We can help you to secure air travel arrangements to correspond with land travel booked through Journeys International. We work with an airfare consolidator to assist in booking the flights that suit your needs. Journeys International may charge a ticketing fee for this service. For group departures, if you prefer to fly on dates other than those listed as trip dates, or if you arrive at your destination other than at the group arrival time, then you may incur an additional fee to cover the separate transfer, contingency, and coordination costs which frequently arise from arrival and departure on flights different from our regular bookings. We will let you know about these fees ahead of time, if they apply. If you must change your air routing after ticketing, there is a charge of $50 per change, in addition to change or cancellation charges levied by the airline.
If you decide to make your own flight arrangements, you must provide Journeys International with a complete copy of your itinerary showing departure and arrival flights and times. You should plan to arrange your own air travel if you are using mileage credit or originating outside North America, but please be in touch with our office before you finalize ticketing so that we can help you to coordinate the correct arrival and departure dates and times.
Transfers Between Trips
You may transfer between some trips upon written request. More than 90 days before departure, the deposit transfer fee is $100 per person plus any cancellation fees charged by hotels or ground service providers. Less than 90 days before departure, full cancellation penalties from the original trip apply. In the event that Journeys International cancels a trip, you may transfer the full amount of your land payments to another trip without penalty.
Expenses Covered
Normally, our stated land costs include the cost of all guides, leaders, permits obtained after arrival, lodging accommodations, food and entry fees as specified, and all surface transportation associated with the planned itinerary. We do our best to avoid increasing prices after receipt of your deposit, but, rarely, factors beyond our control might require us to change our prices without prior notice, even after you have signed up.
Expenses Not Covered
Costs not included in the price may include: meals not indicated as included in itineraries; meals prior to arrival in starting cities; transfers, if not arriving or departing on the scheduled group flights; soft drinks, bottled water, and alcoholic beverages; medical expenses, costs of hospitalization, or evacuation from remote areas; laundry; airport departure taxes not included on your airline ticket; accommodations en route to starting cities; visas; airfares; gratuities; and insurance.
If a trip must be extended or an itinerary modified due to weather, road conditions, labor interruption, lack of transportation, political or civil disputes, medical emergency, or other causes beyond our control, then the traveler may incur additional costs that are not included in the trip price. We strongly recommend that all travelers obtain travel insurance to cover these risks.
Group-Sized Pricing & Group Minimums
Many trips are guaranteed to depart at prices published on our website with as few as two participants. However, in some cases it is necessary to adjust prices to reflect smaller group sizes. We do everything we can to make a trip operate as planned even with a single participant. Additional costs for small groups amounts vary from trip to trip. Final decision to cancel a trip due to insufficient signups is made 30 days prior to departure.
Environmental Stewardship
Journeys International believes that we have a responsibility to protect the earth for future generations of travelers. International tourism may be responsible for up to eight percent of annual worldwide emissions of greenhouse gasses. Journeys International advocates that adventure travelers who make environmentally-conscious choices when selecting their destinations and activities should also make the environmentally-conscious choice to offset the carbon footprint of their travel to compensate for their personal contributions to global climate change. Every Journeys International trip invoice includes an optional donation to the Earth Preservation Fund's carbon offset program to be used to purchase and permanently retire certified carbon credits to offset the carbon footprints of Journeys' travelers.  The Earth Preservation Fund purchases carbon credits that have been certified under a reliable third-party standard. Travelers who choose to make this donation will receive a receipt for 501(c)3 tax deduction. There is no penalty for opting out of this donation.
Pre-Departure Services
We look forward to working with you! After we receive your deposit we will send you a pre-departure information packet containing things like medical and immunization information, visa and other permit forms, a recommendation for travel insurance, packing checklist, reading list, cross-cultural information, and an initial invoice for the balance due. If you would like, we can also book your extended land travel arrangements for before and after your trip. About 2-3 weeks before departure, we will send you a final departure packet including last minute reminders and local contact information for your destination. We send some of our materials by mail, so if you are leaving home before the scheduled trip departure date, please let us know how we can best reach you so that you will receive your materials prior to your departure.
Please call our office at any time if you have questions about your trip or for additional information.
Lodging Accommodations
Lodging accommodations are usually double occupancy in hotel rooms, tents, or other facilities as described or noted in trip itineraries. Please contact our office to discuss pricing and availability of alternative accommodations. We try to honor specific requests for lodging, but in some cases we may have to book and confirm equivalent standard accommodations. If you are traveling alone but would prefer a roommate, then let us know! We are often able to match solo travelers. If a roommate is not available or if you prefer single accommodation, then you must pay the Single Supplement, if one applies. On some trips, it is not possible to guarantee single accommodations.
Fitness to Travel
Good physical and mental health are essential for the enjoyment of Journeys International's trips. In many cases participants travel in rugged areas remote from modern medical facilities. Good physical conditioning is recommended as preparation for all trips, especially those involving trekking. Most trips require some walking. By paying the booking deposit and signing the Reservation Form, the traveler certifies that he/she is fit for rigorous travel and does not have any physical, mental, or other condition that would create a hazard for him/herself or other travelers. It is essential that any participant with a medical condition requiring regular treatment or which may be affected by vigorous activity, prolonged travel, high altitude, heat, cold, natural phenomena, or particular foods, notify Journeys International in writing prior to booking.
We assume no responsibility for medical care and we cannot guarantee meeting special dietary requirements or vegetarian needs. Participants may be required to furnish a physician's statement of good health. Journeys International's or the individual trip leader's or guide's judgment shall provide the ultimate determination of an individual's fitness to embark upon, or to continue, a trip. Journeys International reserves the right to refuse reservations or deny participation prior to departure of anyone whom it deems unsuitable for a trip. Once a trip has been confirmed, medical circumstances will not be considered as exceptions to our cancellation policy. All participants must be covered by a current major medical insurance policy for the duration of their trip. Proof of such coverage may be requested.
Duration
13 Days
The number of days, or duration, in a destination corresponds with the itinerary as published. This is the time period covered by the land cost.
Group Size
4 - 12
The stated range indicates minimum required for guaranteed departure and maximum accepted on the scheduled dates. Exceptions can often be made for private departures.
Comfort Level
Superior
Comfortable & delightful hotels and hosterias
Activity Level
Active
Walking and hiking
Activity Level
Match the trip's intensity to your ability and motivation.
Gentle
Easy walking, with opportunities for low-key physical activity.
Active
Energetic exploration with optional day hikes, leisurely cycling, or light canoeing.
Vigorous
Day-long active excursions and options for demanding activity in varied environments.
Challenging
Strenuous hiking or other intense activity that may be at high altitude or over rough terrain.
Demanding
Multi-day trekking and other activities requiring endurance or strength. Steep trails. No technical expertise necessary.
Comfort Level
Choose accommodations and amenities that fit your personal style
Simple
Our most natural accommodations. Bath facilities often shared, sometimes rustic.
Delightful
Comfortable and especially personal. Small to mid-sized lodges, typically with private bath.
Superior
Lodges and hotels with additional amenities, refined artistry, or extra-special settings.
Deluxe
Exclusive or luxury lodges, hotels, or safari camps with fine dining options.
Uncommon
The most indulgent accommodations arranged specially for private trips.
Single Supplement
The single supplement is applicable if a roommate is not available or if single accommodation is specifically requested. While single accommodation is not available on all trips, we will try and honor this request whenever possible.