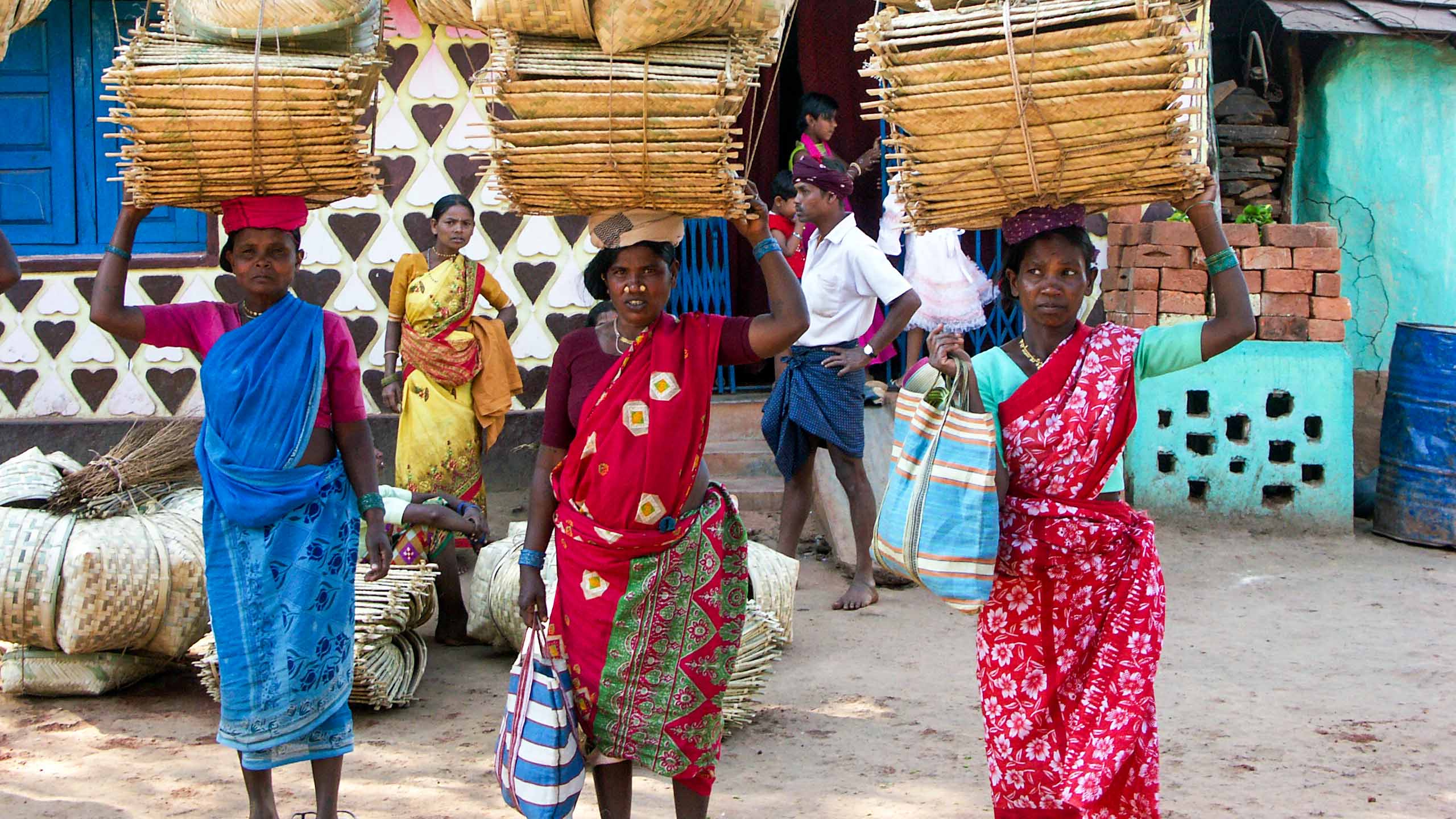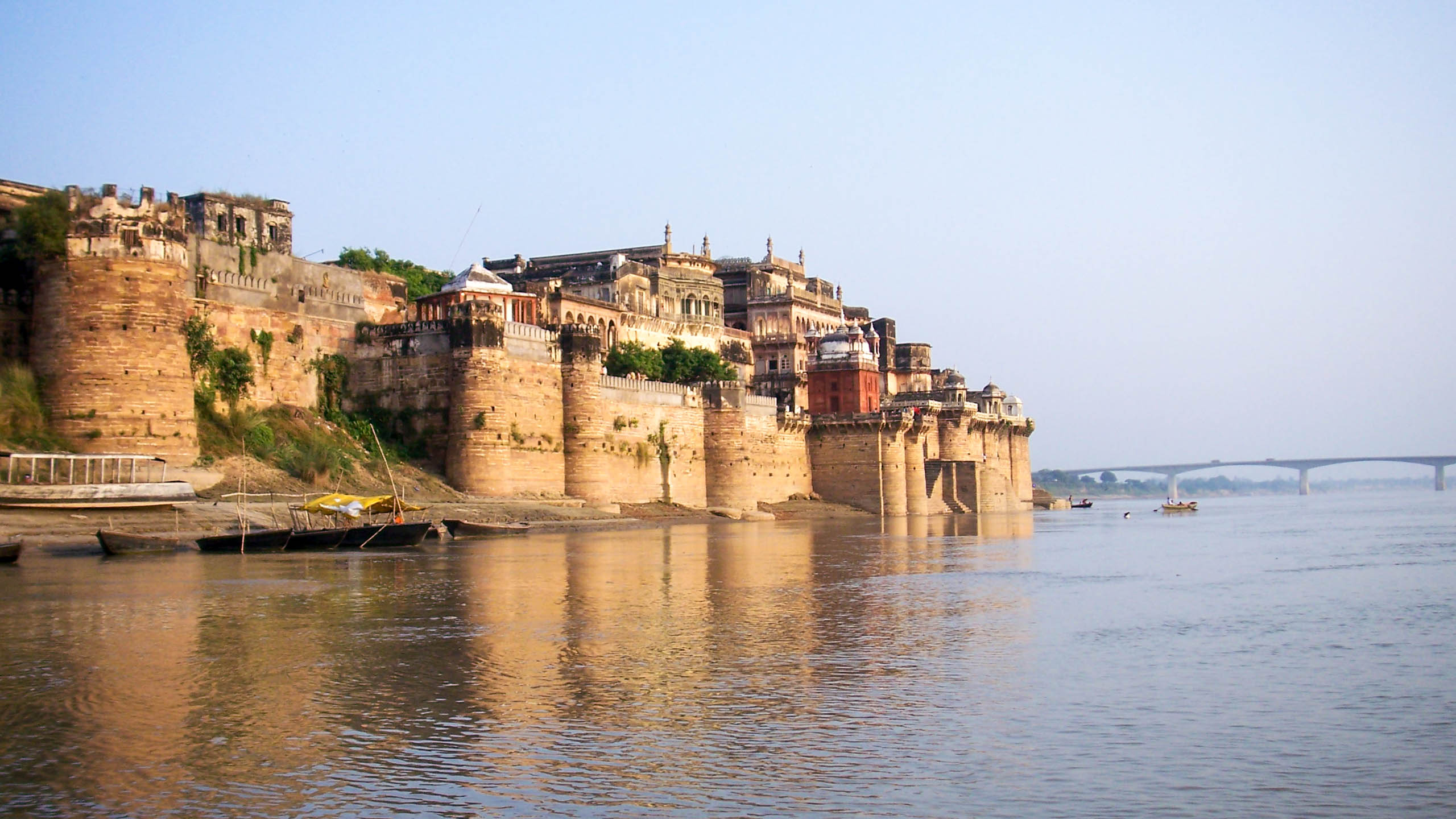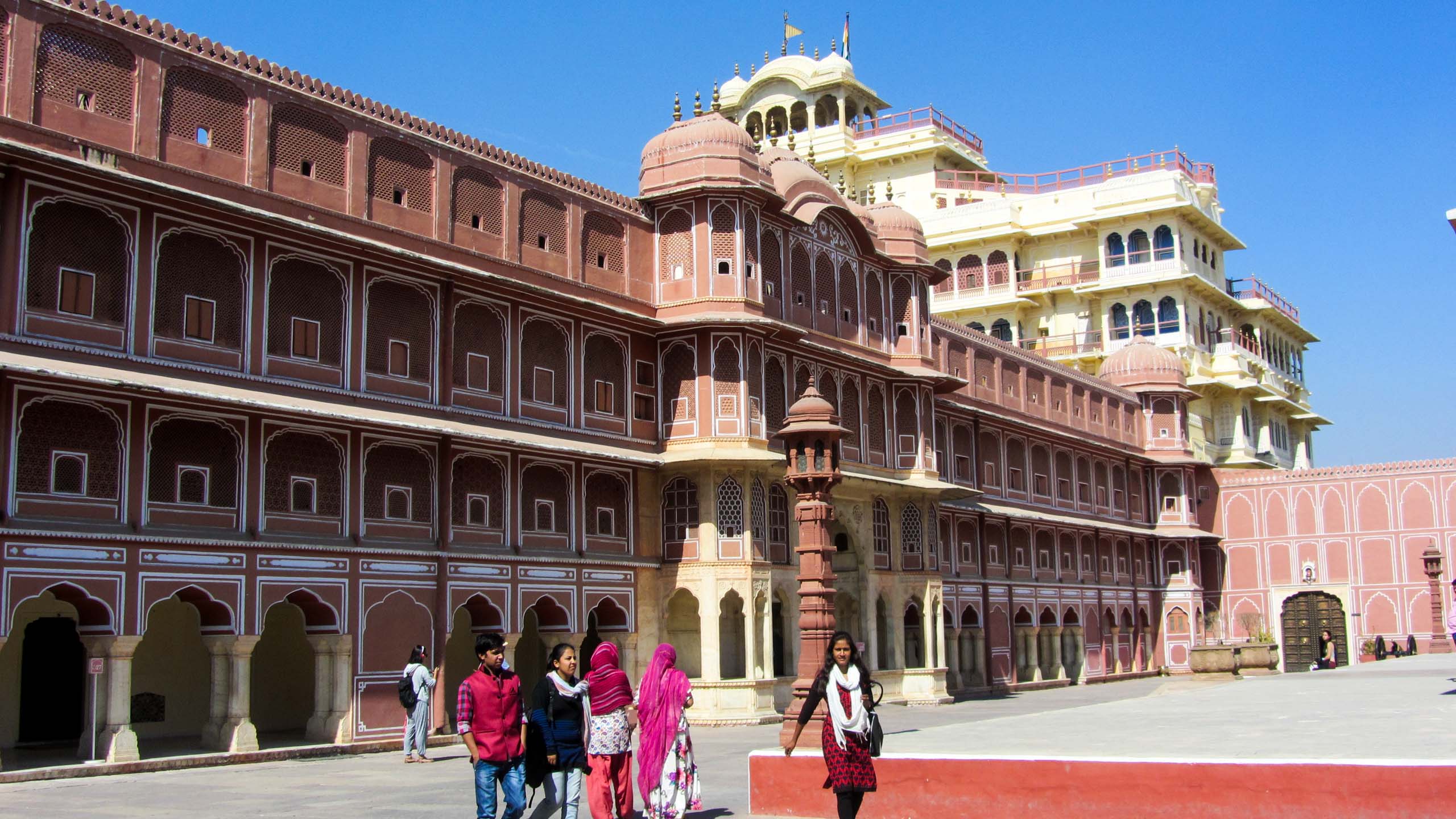 North India Treasures
The most sacred and iconic sights of northern India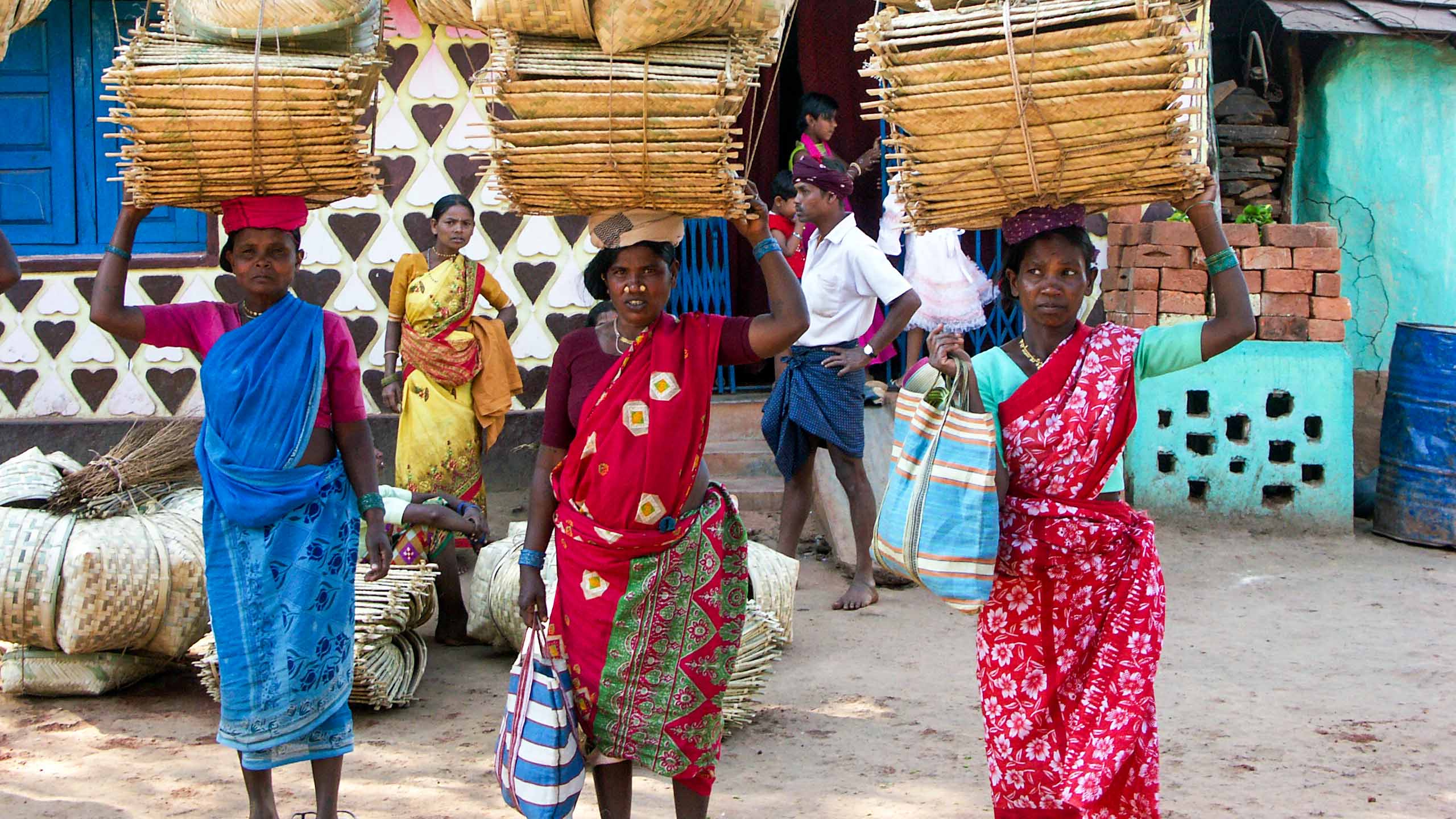 Witness the greatest sites of ancient and modern India. Experience the antiquity and diversity of her culture, the hospitality of her people, and the riches of her landscape. You enjoy a high standard of nightly accommodations after active and spiritually-inspiring days observing great monuments, palaces, sanctuaries, and markets. At each venue, an expert local guide offers background and insight to help you understand the roots of modern India and the challenges of her future.  Start with a visit to historic and fascinating Mumbai. From here, fly to the colorful state of Rajasthan. If your visit occurs in November, you will attend the exciting and vibrant Pushkar Camel Fair. Your Rajasthan exploration includes beautiful palaces, historical forts, and elegant lakes. You'll see women in their stunning saris wearing their flashy jewelry.  In Agra, visit the magnificent and renowned Taj Mahal.  Your journey ends in bustling Delhi.
Great For
Cultural immersion
Colorful markets
Spiritually inspiring
Ancient architecture
Fantastic trip! Every day was another exciting one. Food and accommodations were excellent. We enjoyed every place we went! Tom Mudge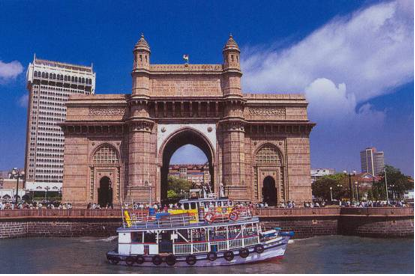 Welcome to India!  The city of Mumbai, formerly known as "Bombay" originally consisted of seven islands that were once home to communities of fishing colonies. In the 500 years since its discovery by the Portuguese, these islands have since been joined together by a series of reclamations. The city is now a metropolis of over 10 million people and a magnet for entrepreneurs and the home of many important financial institutions. Its port handles half the country's foreign trade, and its movie industry is the largest in the world.
On arrival at the Mumbai Airport, you'll be met and transferred to your centrally located hotel where you will be welcomed traditionally with Arti and Tikka – a Hindu Ritual where young women put vermillion on your forehead and welcome you with a platter of auspicious items. This will mark your journey to India with good fortune. Afterwards, you'll be provided with a non-alcoholic beverage while you are being checked in. Your charming hotel is a peaceful oasis in the heart of the city.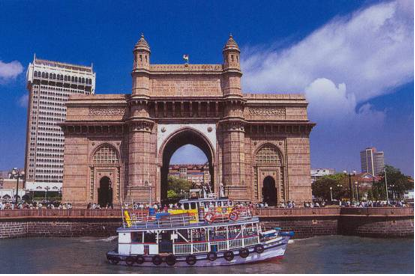 Lodging
Hotel Gordon House or similar
B
Day 2
Mumbai Exploration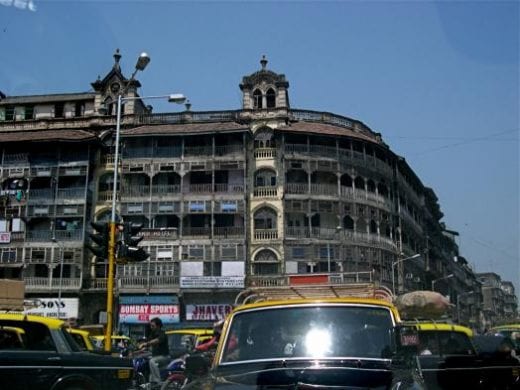 After breakfast, you'll meet your guide at the head out on a guided tour of the city, with its weathered Victorian mansions, some still privately owned and grand public buildings. Begin with a stop at the Gateway of India, a monument built during the British Raj around 1924. Wander along Mumbai's seaside promenade, Marine Drive. This eight-lane highway is very popular for relaxing, people watching or appreciating the views of the Arabian Sea. Next, visit the Hanging Gardens containing an assortment of hedges that have been trimmed into animal shapes since 1881 and enjoy a photo stop at the colossal Dhobi Ghat, the world's largest outdoor laundromat. Continue on to Mani Bhavan, a quaint Gujarati-style house where Mahatma Gandhi lived from 1917 to 1934. It is now a museum displaying photographs, posters, and other items that document and explain Gandhi's legendary life. Explore the lively Crawford Market, famous for its wholesale fruits, fresh vegetables, and poultry. On the way back to your hotel, drive past Mumbai's historical buildings including the High Court building, the Tomb of Silence (Parsee Bawdi), a graveyard where the last rites of the Parsee community are performed, and the Chhatrapati Shivaji Maharaj Station (formerly known as Victoria Terminus).
For lunch, consider getting it delivered by a "Dabbawalla", a person who delivers hot food in lunch boxes from the residence of the workers to their workplace. This activity can be arranged from the Church gate station with advanced notice (not included in land cost.)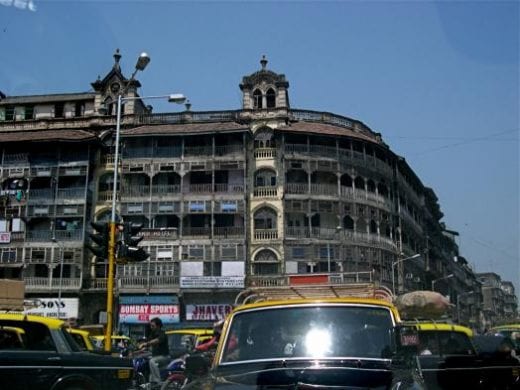 Lodging
Hotel Gordon House or similar
C
Day 3
Flight to Udaipur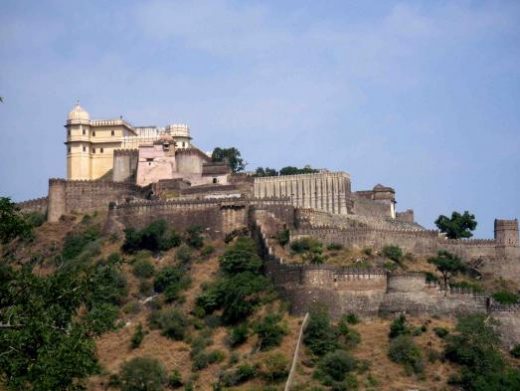 In the morning, you'll be picked up from your hotel and assisted with the transfer to the airport for your flight to the picturesque city of Udaipur. Often dubbed as the "Venice of the East", this charming town offers a surprising contrast to its desert neighbors, presenting a serene picture of shimmering blue lakes, green hills, and impressive white marble palaces. It's a kaleidoscope of color against stark surroundings. It is home to an array of ancient temples and fairy-tale palaces.
On arrival in Udaipur, you'll be met by your local guide at the airport and assisted with your transfer to your hotel, a beautiful Heritage hotel that sits on a hilltop overlooking the city. It was built on principles of "Vastu", a traditional Hindu architectural style known for the balance and harmony of nature's forces.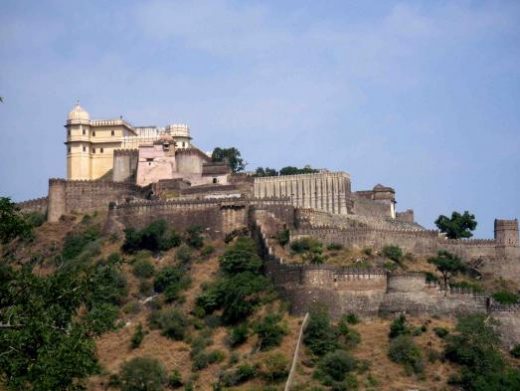 Lodging
Fateh Garh Heritage Hotel or similar
D
Day 4
Udaipur Heritages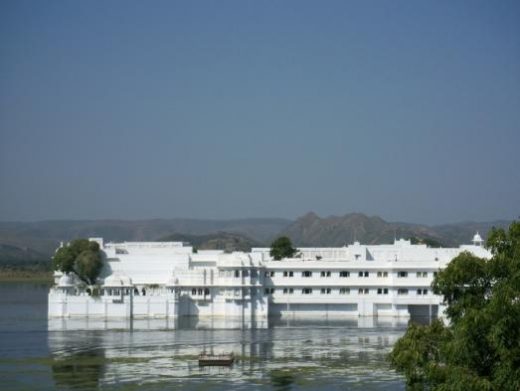 Udaipur was founded in 1559 by Maharana Udai Singh II as the final capital of what used to be the Mewar kingdom. It boasts beautiful lakeside views and a rich economic history. You'll begin the day with a visit to Jagdish Temple, built in the mid 17th century. Designed in Indo-Aryan style, it has been in continuous worship since that time. From here, take a walk through the alleyways and watch how the locals spend their everyday lives. You'll see homes of merchants, warrior communities, priest communities, etc. You'll also take a walk through the Spice Market and Wholesale Vegetable Market where women and men of all ages can be found in their brilliantly colored clothes displaying their baskets of every kind of fruit and vegetable imaginable. If you like, stop at the Bridal Market to see the stunning collection of India inspired bridal dresses. Other activities you'll experience are tea with a family in the old city, the chance to wat craftsmen making a bronze base for steel materials, and a visit to the Shreenath Ji (Lord Krishna) Temple.
This afternoon, proceed on a sightseeing tour beginning with a stop at the City Palace, the largest palace complex in Rajasthan, decorated with mirrors and galleries adorned with frescoes. The Sahelion ki Bari "Garden of the Maidens", was built in the early 18th century by Maharana Sangram Singh for the royal ladies. It is a fine example of artistic landscaping and includes fountains, a lotus pool, and marble elephants. Next, enjoy a boat ride on Lake Pichola, stopping to visit Jag Mandir, built by Maharana Karan Singhji in the early 1600s. Used as a summer resort for the royal family, this palace sits on an island in the middle of the lake.
In the evening, you can walk to Bagore-ki Haveli and experience a cultural folk dance performance. Here you will find examples of Mewar paintings on the walls of the Queen's Chamber.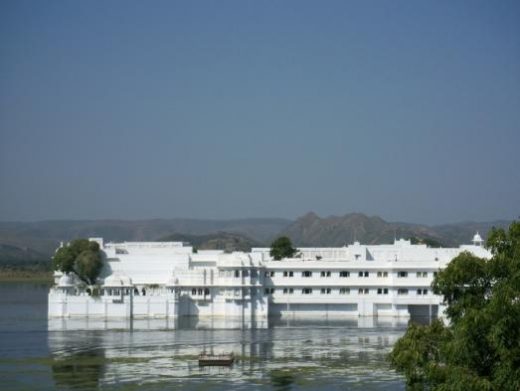 Lodging
Fateh Garh Heritage Hotel or similar
E
Day 5
Temples of Ranakpur & Pushkar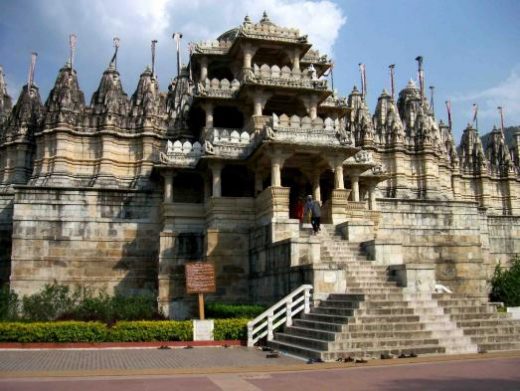 Immediately after breakfast, check-out of the hotel and depart for Pushkar via the Ranakpur Temples (driver only). The cluster of Jain temples here, made of intricately-sculpted white marble, are marvelous feats of architecture. It would take anyone by surprise to learn that they were built in 1460 due to the fact they are so well preserved. The main temple is supported on 1,444 pillars, none of which are alike. After exploring Ranakpur, continue on to the sacred town of Pushkar for the night. This charming, sleepy lakeside settlement is also home to many temples.
Total driving time today is approximately 6 hours/172 miles.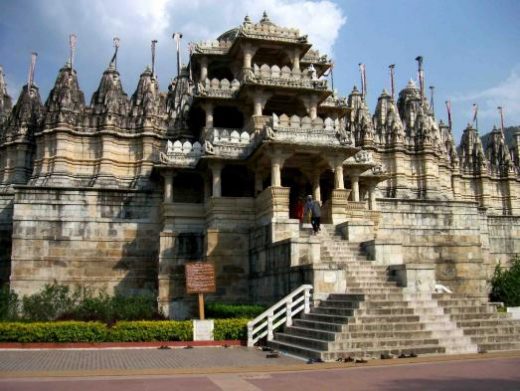 Lodging
Hotel Pushkar Palace or similar
F
Day 6
Pushkar's Holy Lake & Temples and Jaipur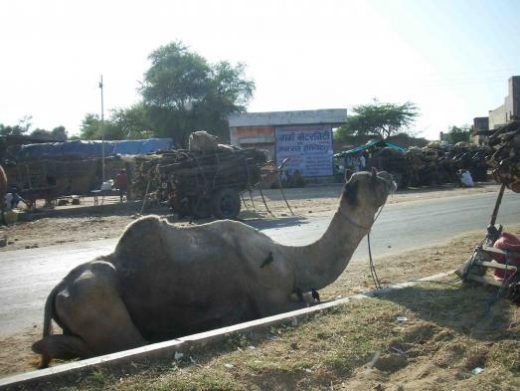 In the morning, visit the famous Brahma Temple, the only temple in the world dedicated to this deity. It sits on a high platform with marble steps leading up to it. Next, visit the holy Pushkar lake, surrounded by 52 bathing ghats (a series of steps leading to the lake) where pilgrims throng in large numbers to take a sacred bath, especially around the Pushkar Fair (Oct-Nov). A dip in these mystical waters is believed to cure skin diseases.
Continue on to Jaipur, the "Pink City" (approx. 3 hrs drive). Surrounded by rugged hills, beautiful palaces, and impressive forts, Jaipur presides over the fascinating desert state and its people. You'll overnight at the lovely Shahpura House, the former residence of the Shekhawat clan of Rajput.  Built-in 1956, this mansion was later converted into a Heritage Hotel by Rao Dhir Singh I and today, it still remains the family home and you will be personally welcomed as their honored guests.
You'll have the evening free to do as you please. If you like, your car and driver will be available to drive you around the city and the local markets (no guide.)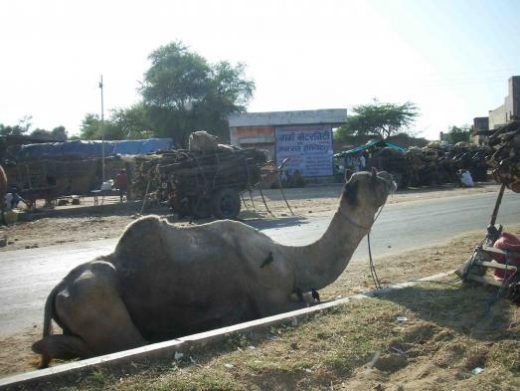 Lodging
Shahpura House or similar
G
Day 7
Jaipur Forts and Bazaars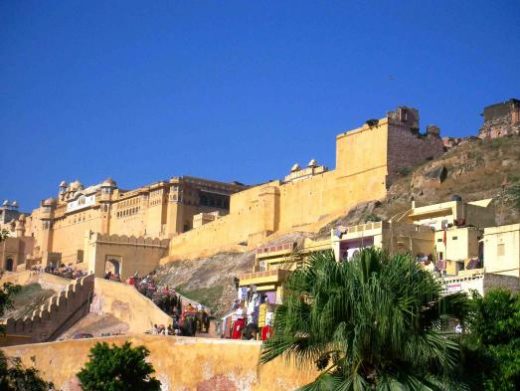 This morning, you will drive along the streets of Jaipur to the Amer Fort, stopping en-route to view and photograph the beautiful Palace of Winds or Hawa Mahal, so named for the perforated screen facade that catches the breezes or "Hawa". Completed in 1799, the Palace was originally built to allow the sequestered ladies of the court to view the bustling life of the city. At the Amer Fort, which is constructed of white and red sandstone, ascend the hill to the fort by jeep if you are unable to make the walk up to the top. Next, visit the Jantar Mantar Observatory, built between 1728 and 1734 by Maharaja Jai Singh. This is the largest observatory of the five Maharaja Singh had built. Your city tour also takes you to the City Palace, a dazzling display of Hindu and Mughal architecture. The palace contains a museum with items on display including the queen's carriages, weapons, artwork, and huge water flasks made entirely from silver.
This afternoon, explore some of the local markets including Bapu Bazaar, the perfect place to shop for camel skin products, textiles, and perfumes as well as artifacts made of marble and sandstone. No shopping experience can be complete without a visit to the Johari Bazaar where you will find an array of gold, silver, diamonds, and emeralds to choose from if you like. Other market options include the Ramganj Bazaar, known for embroidered shoes and Kishanpol Bazaar, known for its tie-dye garments.
This evening, take a rickshaw ride to the Birla Temple to witness the evening Aarti Ceremony, a Hindu ritual where wicks soaked in ghee or clarified butter are offered to the deities. This sacred ceremony is accompanied by music, with the lyrics telling the stories of the powers and goodness of the deity.
Optionally (additional cost), enjoy a cultural show with dinner at Sankotra Fort, built in the 16th century. Its Haveli, built in the 17th century to the Sankotra Family, is one of the oldest Havelis in Jaipur. This charming structure contains beautiful glassworks, giving it the name "Kanch Ka Darwaja".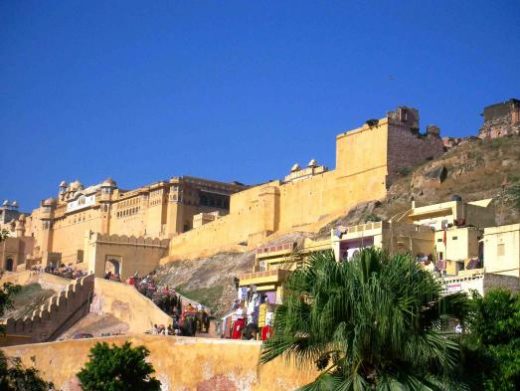 Lodging
Shahpura House or similar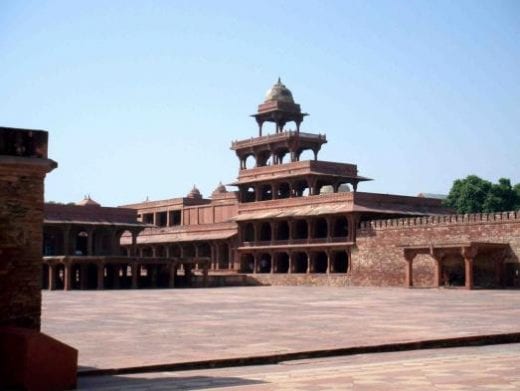 In the morning, you will be transferred to Agra, visiting Abhaneri Village and Fatehpur Sikri along the way. The village of Abhaneri is known for its "Baoris" step wells, a unique invention for harvesting rainwater. The Chand Baori here was built in the 800's and is one of the deepest and largest step wells in India. The deserted city of Fatehpur Sikri was built by Emperor Akbar in 1569 and later abandoned due to the scarcity of water. The graceful buildings within this city are remarkably well preserved, including the Jama Masjid, the Tomb of Salim Chisti, and Panch Mahal. Also see Bulund Darwaza, the largest gateway in the world built to commemorate Akbar's conquest of Deccan in 1601. Continue on to Agra where you check-in to your hotel for the night. Agra, once the capital to the Mughals in the 16th and 17th centuries, is most famous for its impressive monuments, including the world-renown Taj Mahal.
Total driving time today is approximately 5 hours/ 150 miles.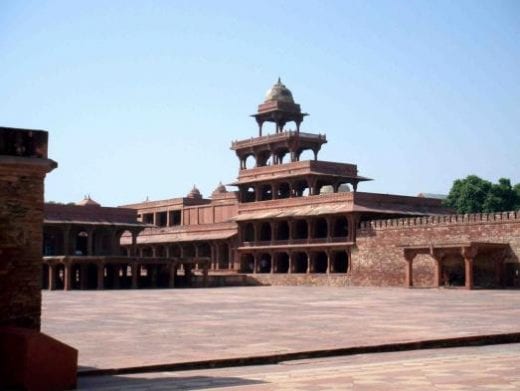 Lodging
Hotel Radisson Blue or similar
I
Day 9
Taj Mahal, Mausoleums, & Agra Fort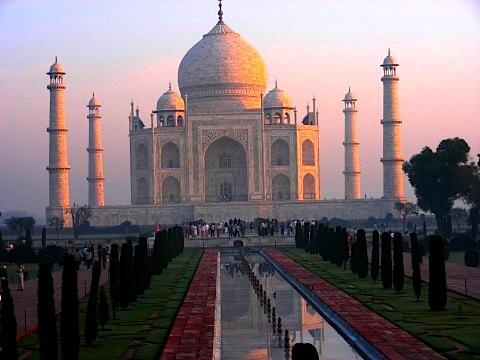 You will be met early in the morning at the hotel for a sunrise view of India's most famous site, the majestic Taj Mahal (closed on Fridays). This legendary monument, dedicated to love, was built by Emperor Shah Jehan in 1630 to enshrine the remains of his Queen Mumtaj Mahal. This architectural marvel is a perfectly-proportioned masterpiece fashioned from white marble. It stands today as a testimony to the skill of craftsmen brought in from Persia, Turkey, France, and Italy and to 17 years of labor by 20,000 workers.
Return to your hotel for breakfast, then continue on with your tour of Agra with a visit to the Agra Fort, home to three Mughal Emperors. Here you will see the transition from the military might of the stern citadel raised by Akbar to the lavish beauty of shimmering white marble palaces built by Shah Jehan. Within the fort are palaces and the Halls of Public and Private Audience.  Next, visit the Tomb of Itimad-ud Daulah, known as the "Baby Taj" because it was regarded as a draft of the Taj Mahal. The tomb, built in the early 17th century, was built mostly from red sandstone with marble decorations. Continue on to the Mehtab Bgah Gardens, built by Emperor Babur in the 16th century. These gardens were an integral part of the design of the Taj Mahal. If you like, visit a marble factory to see how the intricate inlay work on marble is done before returning to your hotel where you have the rest of the day free.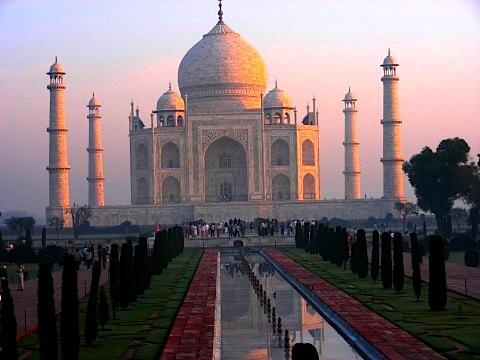 Lodging
Hotel Radisson Blue or similar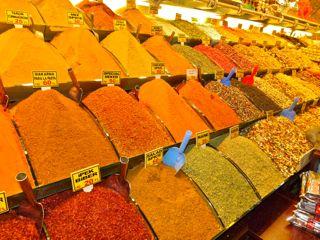 After breakfast, you have the option of exploring the local markets by rickshaw (extra cost). You'll see goods such as leather and brass, carpets and spices being bought and sold. Or you can choose to stay back at the hotel to enjoy a final relaxing morning, or perhaps you would like to see the sunrise at the Taj Mahal again (on own.)
Afterwards, head out on a morning drive to Delhi (approx. 5 hrs/130 mi), India's capital and a major gateway to the country. This bustling metropolis successfully combines the ancient with the modern. As the fourth largest city in the world, it has a history that dates back to the sixth century B.C. On arrival, you'll check in to your centrally located hotel. The rest of the day will be free to relax.
Optionally, and highly recommended, is a visit to the Kingdom of Dreams, one of India's ultimate live entertainment complexes. The Kingdom of Dreams brings to life a blend of India's art, culture, heritage, craft, and performing art and combines that with all the modern technology of today.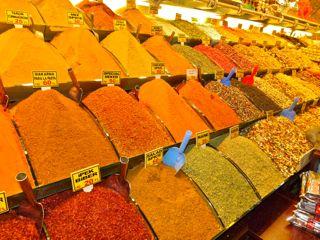 Lodging
Thikana B & B or similar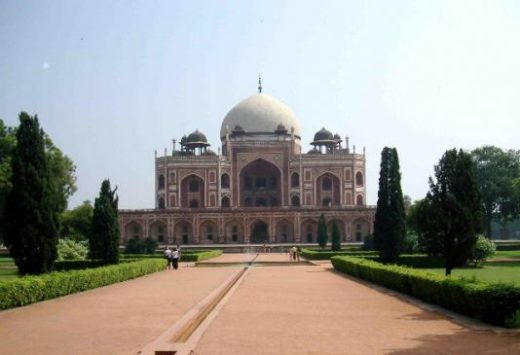 In the afternoon, head out to the New Delhi area beginning with a drive past the government buildings including the President's House and Parliament House, all designed in the 1920's by British architects Lutyens and Baker. At the end of the avenue is the India Gate, also known as Rajpath (King's Way), a War Memorial Arch built to remember the 90,000 Indians who gave their lives in WWI. Continue your tour with a visit to Humayun's Tomb, a magnificent monument built in red sandstone. Humayun's first wife and mother of Emperor Akbar, designed and supervised the entire construction. Today's tour ends with a visit to Qutab Minar, India's tallest stone tower. At a height of 234 feet, this "Tower of Victory" is the tallest minaret in India. Return to your hotel for a final night.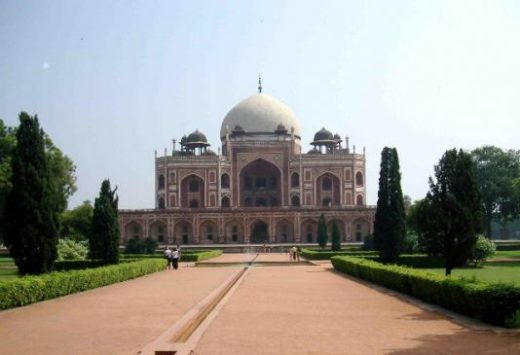 Lodging
Thikana B & B or similar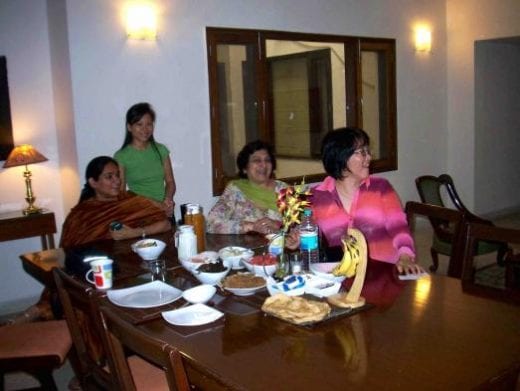 You'll have the morning free to spend at your leisure. If you have the time and will be boarding a late evening flight, we can arrange for you to learn about Indian cuisine at the home of an Indian family ($75 additional including guide, transportation, and dinner). This is an excellent way to get insight into the ways and life of the local people. This four-hour experience starts with an introduction to your hostess, who will teach you about traditional spices such as cardamom, ginger, mint, cinnamon, etc. In addition to adding flavor and aroma to meals, spices are also known to have magical healing powers. You then join your hostess in the kitchen and she will then teach you how to make simple Indian dishes, which you will have the opportunity to feast on your creation. During dinner, you'll engage in a lively conversation with your host and receive some insight into Indian customs and family values.
After checking out of your hotel around noon, you'll transfer to the airport for your onward flight or extend your visit with an excursion to the holy city of Varanasi.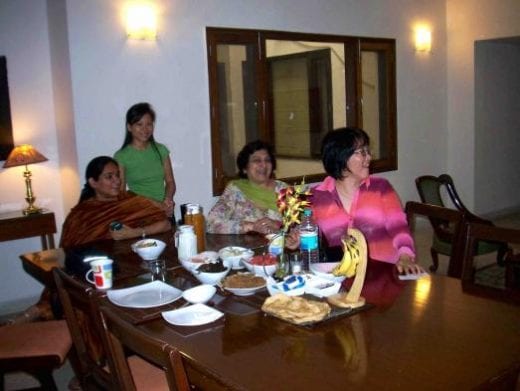 Dates & Price
Best Time of Year to Visit
Witness the greatest sites of ancient and modern India. Experience the antiquity and diversity of her culture, the hospitality of her people, and the riches of her landscape. You enjoy a high standard of nightly accommodations after active and spiritually-inspiring days observing great monuments, palaces, sanctuaries, and markets. At each venue, an expert local guide offers background and insight to help you understand the roots of modern India and the challenges of her future.  Start with a visit to historic and fascinating Mumbai. From here, fly to the colorful state of Rajasthan. If your visit occurs in November, you will attend the exciting and vibrant Pushkar Camel Fair. Your Rajasthan exploration includes beautiful palaces, historical forts, and elegant lakes. You'll see women in their stunning saris wearing their flashy jewelry.  In Agra, visit the magnificent and renowned Taj Mahal.  Your journey ends in bustling Delhi.
Holiday travel between Dec 20 & Jan 10 will be subject to additional costs.
Need to Know
When visiting the temples or mosques in India, you are required to remove your shoes. Women may be required to cover their arms and legs during these visits. Most temples are closed between 12:00 pm and 4:00 pm every day.
We are happy to have you participate in a Journeys International program!
Please read these terms and conditions thoroughly. They contain information that will be important to your planning and guide how we will handle any circumstances that may change in the midst of planning or while a program is underway. If after reading our materials and talking with our staff you decide to participate in a Journeys International program, please send us your deposit along with your completed Reservation Form and Explorer Information Forms. Important: Your booking is only complete once we receive your deposit, completed Reservation Form, and completed Explorer Information Form, and once we have confirmed that space is available.
Pricing and Payment
We will confirm your reservations once we receive a non-refundable booking deposit, a Reservation Form signed by each person responsible for payment, and an Explorer Information Form signed by each participating adult or the guardian for each participating child, and if space is available. Custom programs during holiday seasons may require a deposit prior to confirmation. The deposit contributes to non-recoverable costs of holding space and servicing your booking through the stages of preparation, execution, and follow-up and cannot be refunded if you choose to cancel.
We charge an additional planning fee of $250 per program for preparing customized proposals. This fee may be credited to your total cost upon booking, but it is non-refundable if you choose not to finalize your reservation.
Prices are stated in U.S. Dollars, based on double room occupancy, unless otherwise noted. We will send an invoice for your total estimated cost when we send your reservation confirmation. The balance as shown on your invoice is due 60 days prior to your program start date regardless of whether any arrangements are still pending. Although we do our best to avoid increasing prices after we receive your deposit, in some cases it may be necessary to adjust pricing after we receive payment to allow for changes in group size, rooming status, currency exchange rate fluctuations, fuel surcharges and/or other circumstances attendant to the challenges of adventure.
Late payments may jeopardize confirmation of your program participation and in some cases may result in additional fees. If we have not received final payment 30 days prior to departure, then your reservation may be canceled subject to our Cancellation & Refund Policy stated below.
Payment for airfare is required at the time of ticketing. Discounts that may be available are not available toward bookings made through third-party travel agencies, advisors, or planners.
We accept payments by Visa, MasterCard, American Express, or check drawn on a U.S. bank account. Paying by credit card offers you certain consumer protections, including the ability to initiate a chargeback if you believe we have committed consumer fraud. You may not use credit card chargeback as an alternative to compliance with your agreement with these terms and conditions.
Late Signups
Early reservations are encouraged! Some programs and flights fill several months in advance. We can confirm your space once we receive your deposit and signed Reservation and Explorer Information Forms. We try, but cannot guarantee, to accept late signups. In the event that we are able to accept reservations fewer than 60 days before a program's start date, additional fees may apply to cover administrative costs necessary to expedite your reservation confirmation and transmit your program materials. For reservations made fewer than 60 days in advance of your program's start, full payment is due at the time of booking.
Program Changes
We understand that circumstances arise that lead you to inquire about changes to your custom program, and we aim to satisfy your requests. Once activities and accommodations have been confirmed, we charge a $50 change fee, in addition to the difference in costs for the services booked. When changes are requested less than one week before your program's start, the change fee is $100. For changes requested after a program has begun, the change fee is $200.
Journeys International reserves the right to change or reprice any program due to acts of insurrection, strikes, weather, road conditions, acts of God or government, or any other force majeure or cause beyond the company's control. Journeys International cannot guarantee conformity with the provided program plan at any point in time. Among other things, if necessary Journeys International may change the scheduled dates of a program; omit or alter sections of the plan; substitute lodgings, leaders, or conveyances; or change meals, activities, or waypoints; all without notice and without allowance for refunds and with participants bearing the responsibility for increased costs, if any. Should this become necessary, Journeys International will not be liable for extra costs that participants may incur as a result of changes, including but not limited to flight change fees, additional meal costs, or additional accommodations. We strongly recommend that participants purchase Travel Protection Plans, or travel insurance, adequate to cover such costs.
Cancellations & Refunds
If you must cancel before your program begins, please notify Journeys International in writing by emailing info@journeysinternational.com or writing to your adventure specialist directly. You may request a refund according to the following schedule. Some programs require additional non-refundable payments beyond this schedule, as noted in the program description. In the case of cancellation, such amounts are withheld in addition to the amounts listed here.
| Days Prior to Departure | Cancellation Penalty |
| --- | --- |
| 61 or more | Non-refundable booking deposit and planning fee, if applicable |
| 31-60 | Non-refundable booking deposit and planning fee, if applicable, plus 50% of total land costs above amount of initial deposit |
| 0-30 | 100% of total land costs |
Please note: cancellation of airfare, other transit, lodging, and ticketed tours and activities is subject to the policies of the individual carriers or providers and is not included in the schedule above. Additional cancellation fees are the responsibility of the traveler. We strongly recommend that all participants purchase Travel Protection Plans, or travel insurance, that includes coverage for trip cancellation or interruption and that may reimburse you for cancellation penalties and extra expenses should a circumstance force you to cancel or interrupt your participation.
Departure is defined as the date on which travelers will leave their home state, province or city, or the program start date as indicated on the program description, whichever comes first. Cancellation date will be considered the date that we receive written notification of your intent to cancel according to the local time observed in Ann Arbor, Michigan, USA.
Payments due at the time of cancellation remain the responsibility of the participant. No partial refunds are possible for unused hotel rooms, air or land travel, program days, or other sight-seeing arrangements included in the land cost.
If Journeys International cancels or postpones a program before the program starts for reasons completely within its discretion, such as but not limited to insufficient group size, all money for services described in the program description will be refunded in the form of credit towards a future program with Journeys in the same location originally planned, less unrecoverable fees and penalties already paid to airlines, accommodations, or other service providers, or the client may submit a written request for a refund to the original form of payment. If a program's cancellation is necessary due to acts of insurrection, strikes, weather, road conditions, acts of God or government, or any other force majeure or cause beyond the company's control, credits and refunds will be issued according to the standard cancellation schedule, less unrecoverable fees and penalties already paid to airlines, accommodations, or other service providers, without regard to whether client or company initiates cancellation or postponement. Once a program begins, there are no refunds for unused goods or services.
Air Fares
We can help you to secure air travel arrangements for Journeys International programs. We work with an airfare consolidator to assist in booking the flights that suit your needs. Journeys International and/or the airfare consolidator may charge a ticketing fee for this service. For group programs, if you prefer to fly on dates other than those listed as program dates, or if you arrive at your destination other than at the group arrival time, then you may incur additional fees to cover the separate transfer, contingency, and coordination costs which frequently arise from arrival and departure on flights different from our regular bookings. We will let you know about these fees ahead of time, if they apply. If you must change your air routing after ticketing, there is a charge of $50 per change, in addition to change or cancellation charges levied by the airline.
If you decide to make your own flight arrangements, you must provide Journeys International with a complete copy of your itinerary showing departure and arrival flights and times. You should plan to arrange your own air travel if you are using mileage credit or originating outside North America, but please be in touch with our office before you finalize ticketing so that we may help you to coordinate the correct arrival and departure dates and times. If you arrange your own flights, we can book ground transfers to meet you on arrival in your destination if you wish, and you agree to pay additional costs, as applicable.
Transfers Between Programs
You may transfer between some programs upon written request. More than 60 days before your program start date, the deposit transfer fee is $100 per person plus any cancellation fees charged by airlines, hotels, or ground service providers. 60 days or fewer before the program start date, full cancellation penalties from the original program apply. In the event that Journeys International cancels a program, you may transfer the full amount of your payments to another program without penalty, subject to availability.
Expenses Covered
Normally, our stated total costs include the costs of all guides, leaders, facilities, permits obtained after arrival, lodging accommodations, costs of described activities, food as specified, and all surface transportation associated with the activities described in the itinerary. We do our best to avoid increasing prices after receipt of your deposit, but factors beyond our control might require us to change our prices without prior notice, even after you have signed up.
Expenses Not Covered
Costs not included in the price may include: meals not indicated as included in program descriptions; meals prior to arrival in starting cities; transfers, if not arriving or departing on the scheduled group flights; soft drinks, bottled water, and alcoholic beverages; medical expenses, costs of hospitalization, or evacuation from remote areas; laundry; airport departure taxes not included on your airline ticket; accommodations en route to starting cities; visas; airfares; gratuities; and insurance.
If a program must be modified due to medical emergency, acts of insurrection, strikes, weather, road conditions, acts of God or government, or any other force majeure or cause beyond the company's control, then the participant may incur additional costs that are not included in the program price. We strongly recommend that all participants purchase Travel Protection Plans, or travel insurance, to cover these risks.
Travel Insurance
Journeys International strongly recommends that you purchase a Travel Protection Plan, or travel insurance, sufficient to protect your investment in travel, personal assets and health during your program. Doing so will mitigate a significant amount of financial risk and decrease your need to worry about things beyond your control. We do not require you to purchase such travel insurance; however, we know many travelers who have benefited from purchasing travel insurance because the insurance carrier assumed risks that would otherwise have been the risk of the traveler. Travel Protection Plans often cover things like theft, baggage loss, trip interruption or cancellation, emergency evacuation, emergency medical treatment, flight delay or cancellation, airline or service provider bankruptcy, jury duty, personal or family sickness leading to cancellation, U.S. Department of State Travel Warnings about terrorism issued for the destination, and other risks as described in the insurance policy. In particular, consider the availability of higher-cost "Cancel for Any Reason" and/or "Interrupt for Any Reason" policies that may allow policy-holders to recoup a significant portion of trip costs under a much wider range of circumstances than standard policies may allow; we have seen travelers benefit from this selection when public health crises, personal turmoil, and civil unrest arose in their destinations. Please note that while we at Journeys will do our best to help you to have a pleasant and successful experience, Journeys International assumes no liability for many of the types of losses described above. If you choose not to purchase travel insurance and you suffer a loss, then you will be responsible for the associated costs.
For your convenience, we will provide a recommendation for an insurance carrier that offers competitive rates and has proven reliable, fair, and prompt in responding to claims, but we can offer no guarantee that our recommended carrier will meet your needs and you are welcome to contact any insurance carrier that you prefer. It is important to obtain insurance immediately upon signing up for your program in order for problems arising from pre-existing conditions to be covered.
All participants must be covered by a current major medical insurance policy that covers you while in your travel destination for the duration of your trip. For some individuals or for some destinations, it may be advisable to purchase a supplemental policy. Contact your provider for coverage details.
Group-Sized Pricing & Group Minimums
Many programs are guaranteed to depart at prices published on our website with as few as two participants. In some cases, it may become necessary to increase prices depending on the size of the group. We do everything we can to make a program operate as planned even with a single participant. Additional costs for small groups vary from program to program. When pricing for a group program is based on the number of participants, staff and guests of Journeys International (such as topic experts, journalists, photographers, leaders-in-training, or others) are not included in the numbers counted to determine the price. Final decision to cancel a program due to insufficient signups is made at least 60 days prior to departure.
Lodging Accommodations
Lodging accommodations are usually double occupancy in hotel rooms, tents, or other facilities as described in trip itineraries. Please contact our office to discuss pricing and availability of alternative accommodations, if desired. We try to honor specific requests for lodging, but in some cases, we may have to book and confirm equivalent-standard accommodations. In rare cases it may become necessary to make same-day or out-of-class substitutions.
If you are joining alone for a group program but would prefer a roommate, then let us know! We are often able to match solo participants. If a roommate is not available or if you prefer single accommodation, then you must pay the Single Supplement, if one applies. For some programs it is not possible to guarantee single accommodations.
Assumption of Risk
Throughout any program of Journeys International, certain risks and dangers may arise. These include, but are not limited to, travel by train, foot, automobile, aircraft, raft, boat or other means of conveyance; the hazards of traveling in rough or mountainous terrain; high altitude; undeveloped areas; the forces of nature; civil unrest; terrorism; labor interruption; close proximity to fellow program participants; exposure to illness or virus; and accident or illness in remote areas without means of rapid evacuations or availability of medical supplies and facilities. The unique nature of adventure programs entails inherent risks that may be involved in unique program activities and travel away from home and, in fact, the specific nature of these activities is often a reason for participation. Even if a trip or program is rated "easy" these dangers and risks are present. Journeys International and its agents and operators will have no liability regarding emotional distress, equipment, access to, or adequacy of medical care, evacuation plans, or emergency supplies that may be provided. When you sign the Explorer Information Form, you agree to participate in these activities with full knowledge of the dangers and risks involved and agree to assume all risks, including trauma, sickness, injury, and death.
While Journeys International intends that your experience be safe and comfortable, Journeys does not have legal or operational control or ownership of facilities, staff, services, or transportation providers and acts only as agent for the owners of such facilities, staff, services, and transportation. Journeys International is not responsible for any negligent or willful act or failure to act by any such person or entity, nor for any act or inaction of any third party not under its control.
In consideration of the right to participate in Journeys International programs and the service arranged for you by Journeys International and its agents and representatives, you unconditionally and fully assume all risks of bodily injury, death, emotional trauma, property damage, and/or theft, however caused, including those mentioned above, as a result of participation, and release Journeys International, its agents, and its representatives from any and all liability, actions, causes of actions, suits, debts, demands that you may have, including for bodily injury, death, or property damage, loss of income, and other claims.
Fitness to Join
Good physical and mental health are essential for the enjoyment of Journeys International's programs. It is your responsibility to select/design a trip appropriate to your own abilities and interests. You are responsible for being in sufficiently good health to undertake your trip, and for consulting with your physician for medical advice regarding travel. On some Journeys International programs, participants travel in rugged areas remote from modern medical facilities. Good physical conditioning is recommended as preparation for all programs, especially those involving hiking or trekking. Most programs require some walking. By signing the Explorer Information Form, participants certify that they are fit for rigorous activity and do not have any physical, mental, or other condition that would create a hazard for him/herself or other participants. It is essential that any participant with a medical condition requiring regular treatment or which may be affected by vigorous activity, prolonged travel, high altitude, heat, cold, natural phenomena, or particular foods, notify Journeys International in writing prior to booking. We assume no responsibility for medical care, and we cannot guarantee meeting special dietary requirements or vegetarian needs. Participants may be required to furnish a physician's statement of good health for some programs.
Journeys International's or the individual group leader's or guide's judgment shall provide the ultimate determination of an individual's fitness to embark upon, or to continue, a program. Journeys International reserves the right to refuse reservations or deny participation to anyone whom it deems unsuitable for a program or certain activities. Once a reservation has been confirmed, medical circumstances will not be considered as exceptions to our cancellation policy. All participants must be covered by a current major medical insurance policy for the duration of their participation. Proof of such coverage may be required.
Personal Conduct
You are responsible for acting in a manner considerate and respectful of fellow group members and local culture in areas visited.
You are responsible for reading all health-related information provided in advance of the program, adhering to all guidance given by guides and site staff, and conforming to the established standards of personal hygiene to minimize risk of disease. This may include a requirement to wear a face mask when in proximity to other people, whether indoors or outdoors, or other measures intended to limit the spread of disease; failure to do so when requested may result in your dismissal from the program.
Certain activities included in your program may require specific safety precautions. You are responsible for listening to instructions, adhering to guidance, and following the protocols provided for safety throughout the program. If you are unsure about safety precautions, you are responsible for seeking advice. If guides or staff perceive your behavior as risky, uncooperative, or otherwise unsafe, they may remove you from an activity for the safety of yourself and others.
Smoking or vaping are not permitted in buses, cars, below decks on boats, in tented camps, in designated non-smoking areas, or during guided tours and activities. Participants agree not to consume cannabis for the duration of the program and understand that possession or use of cannabis may be illegal and subject to severe punishment in some destinations. Participants agree to follow all local laws in the jurisdiction(s) where the program takes place and acknowledge that Journeys International cannot be responsible for ensuring participants' compliance nor for any costs or consequences of non-compliance.
Sexual harassment or misconduct of any sort by Journeys program participants is not tolerated. You may not make jokes or sexually suggestive comments or gestures regarding the bodies or bodily activities of fellow participants, program staff, site staff, or any people you encounter during your program. You may not touch fellow participants, program staff, site staff, or any people you encounter during your program unless invited. You may not solicit sexual services during the dates of your participation in a Journeys program.
Environmental Stewardship
Journeys International believes that we have a responsibility to protect the earth for future generations. Tourism may be responsible for up to eight percent of annual worldwide emissions of greenhouse gasses. Journeys International advocates that adventure travelers who make environmentally conscious choices when selecting their destinations and activities should also make the environmentally conscious choice to offset the carbon footprint of their travel to compensate for their personal contributions to global climate change. Every Journeys International invoice includes an optional donation to the Earth Preservation Fund's carbon offset program to be used to purchase and permanently retire certified carbon credits to offset the carbon footprints of Journeys' program participants. The Earth Preservation Fund purchases carbon credits that have been certified under a reliable third-party standard. Participants who choose to make this donation may also be eligible to claim a tax deduction. There is no penalty for opting out of this donation.
Recording
Journeys International may take photographic, audiographic, and videographic recordings during your program, and may use your image and voice for promotional and commercial use without compensation.
Planning & Preparation Services
We look forward to working with you! After we receive your deposit, we will send you a planning packet containing things like medical and immunization information, visa and other permit forms, a recommendation for travel insurance, packing checklist, reading list, cross-cultural information, and an initial invoice for the balance due. About 3 weeks before your program begins, we will send you a final notes packet including last-minute reminders and contact information for your program. You are responsible for reading all information provided, and for bringing all clothing and equipment noted on the packing list. If you are leaving home before the scheduled trip departure date, please let us know how we can best reach you in case any details change in the days immediately prior to your program's start.
Please call our office at any time if you have questions about your trip or for additional information.
Duration
12 Days
The number of days, or duration, in a destination corresponds with the itinerary as published. This is the time period covered by the land cost.
Group Size
2 - 12
The stated range indicates minimum required for guaranteed departure and maximum accepted on the scheduled dates. Exceptions can often be made for private departures.
Comfort Level
Superior
4* Western style to lovely palace and heritage hotels. Upgrade to 5* available for approximately $500 more
Activity Level
Gentle
Some long driving days
Activity Level
Match the trip's intensity to your ability and motivation.
Gentle
Easy walking, with opportunities for low-key physical activity.
Active
Energetic exploration with optional day hikes, leisurely cycling, or light canoeing.
Vigorous
Day-long active excursions and options for demanding activity in varied environments.
Challenging
Strenuous hiking or other intense activity that may be at high altitude or over rough terrain.
Demanding
Multi-day trekking and other activities requiring endurance or strength. Steep trails. No technical expertise necessary.
Comfort Level
Choose accommodations and amenities that fit your personal style
Simple
Our most natural accommodations. Bath facilities often shared, sometimes rustic.
Delightful
Comfortable and especially personal. Small to mid-sized lodges, typically with private bath.
Superior
Lodges and hotels with additional amenities, refined artistry, or extra-special settings.
Deluxe
Exclusive or luxury lodges, hotels, or safari camps with fine dining options.
Uncommon
The most indulgent accommodations arranged specially for private trips.
Single Supplement
The single supplement is applicable if a roommate is not available or if single accommodation is specifically requested. While single accommodation is not available on all trips, we will try and honor this request whenever possible.