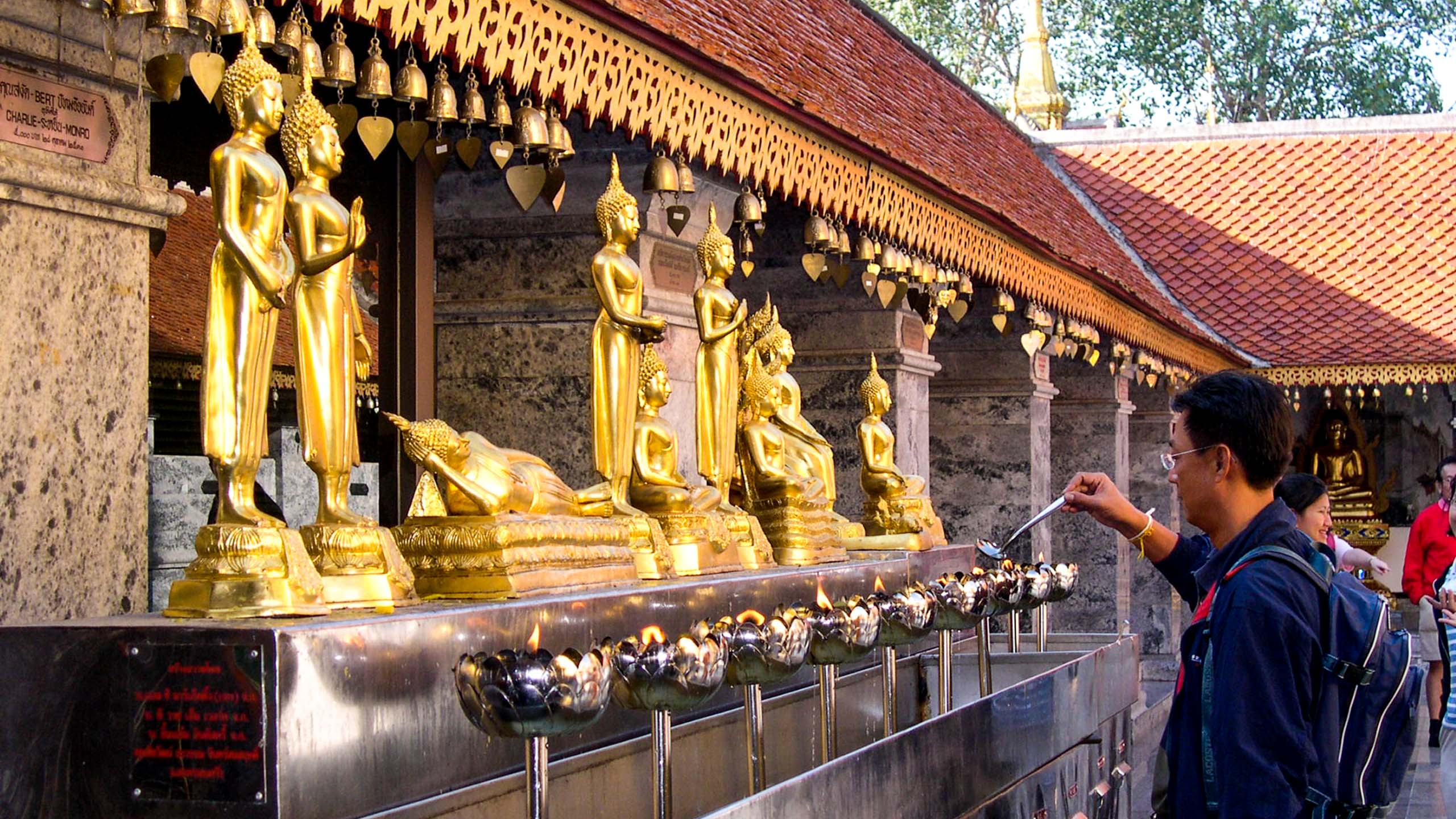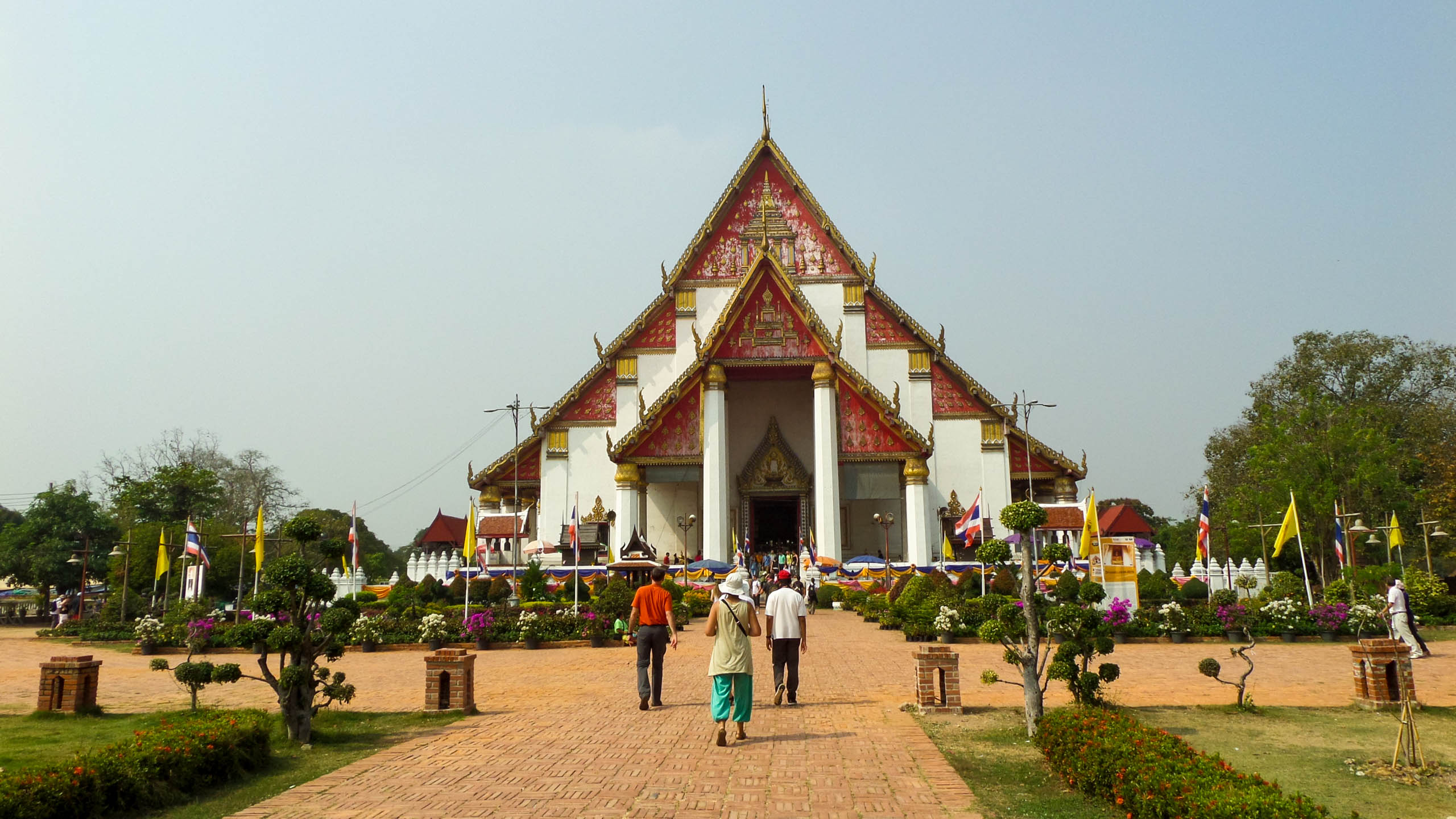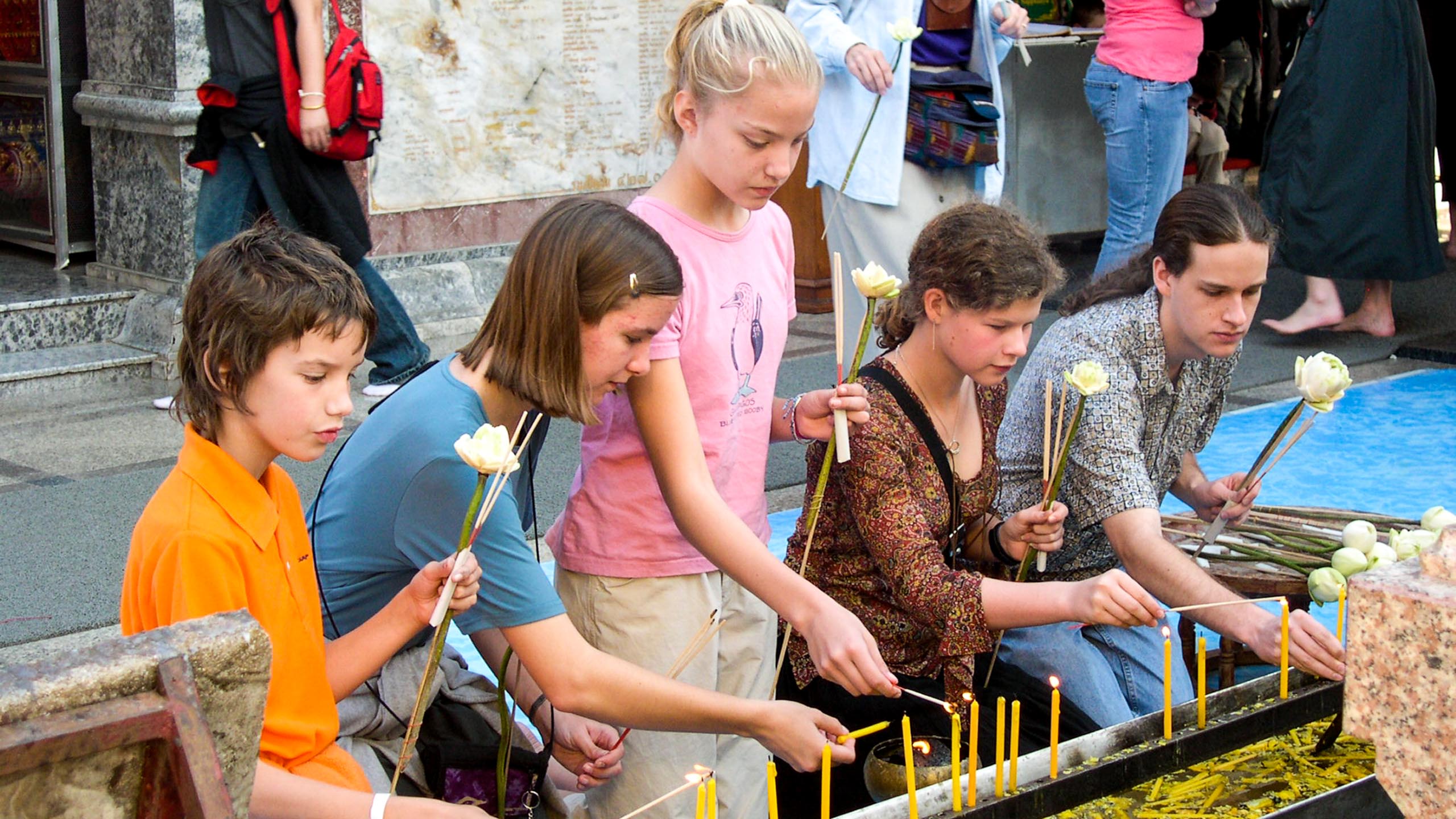 Secrets of Siam
Explore temples, hill tribes and nature of northern Thailand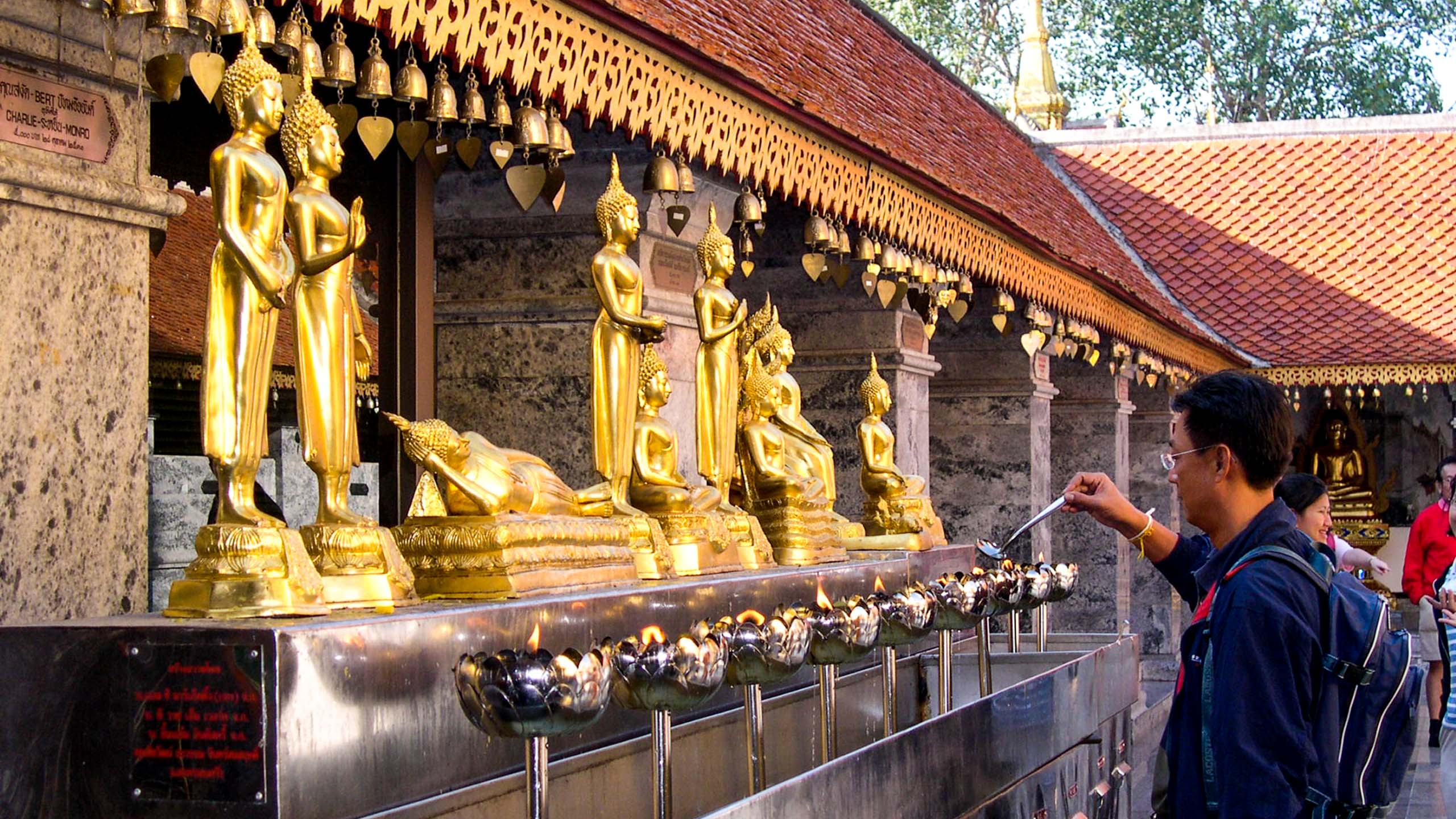 Secrets of Siam will reveal to you what some Thais, but few tourists, know about the great pleasures and treasures of northern Thailand. Choose this trip if you appreciate learning the nuances of local culture, relish good food, and prefer cozy eco-lodge and nature resort style accommodations. You'll spend time learning how to care for elephants, visit hidden hill tribe villages, appreciate Buddhism at the most revered temples, witness life along the river by boat, enjoy the natural surroundings, and spend time relaxing in the hot springs.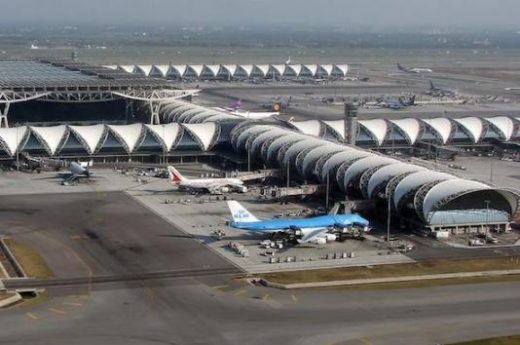 On arrival in Bangkok, you'll meet your representative as you exit the airport terminal and assisted with the transfer to your centrally located hotel. Your hotel is located along the Chao Phraya River in the lively Khao San district and historic center of Bangkok—the ideal base from which to enjoy the sights and sounds of the city.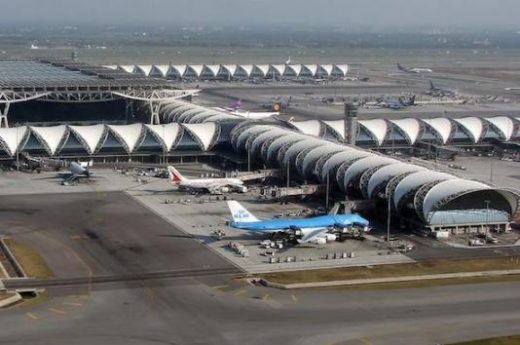 Lodging
Riva Surya Hotel or similar
B
Day 2
Bangkok City Tour - Overnight Train to Chiang Mai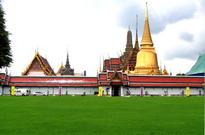 In the morning, your guide will meet you at the hotel lobby and take you to the Tha Thien Pier to visit Wat Pho to see one of the biggest Reclining Buddhas in Thailand. You will likely hear the monk's morning chanting ritual emanating from the main hall during your visit. From here, walk to Wat Phra Keo, known as the Temple of the Emerald Buddha and one of the most respected temples in Thailand followed by a visit to the Grand Palace, home of the Kings of Siam of the Chakri Dynasty, originally built by King Rama I. Enjoy lunch in a local restaurant near the mystical Bangkok Amulet Market. For a bit of adventure, ride a Thai tuk-tuk to visit Wat Saket and climb the Golden Mountain, which offers an incredible view over Bangkok. Travel aboard a "Sam Saeb" taxi boat to discover the Jim Thompson house, home of the famous founder of Jim Thompson Thai Silk.
Afterwards, transfer to the train station for the overnight train ride to Chiang Mai. You'll overnight in a 2nd class, upper berth cabin (upgrades are available for additional cost).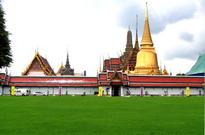 Lodging
Overnight Tourist Train
C
Day 3
Arrive Chiang Mai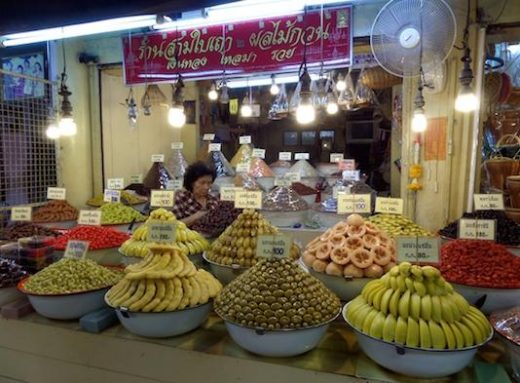 Arrive at the Chiang Mai Train Station around 7:15 am and meet your local guide who will assist with the transfer to your hotel, which is located within walking distance of the old city. Here you'll drop off your luggage and perhaps have breakfast. Your room won't be available until 2:00 pm, but you can request an early check-in (not guaranteed). You'll have the morning available to explore Chiang Mai on your own until check-in. From the hotel, you'll have easy access to the Night Bazaar. There is a swimming pool and jacuzzi where you can take a swim after a day of touring.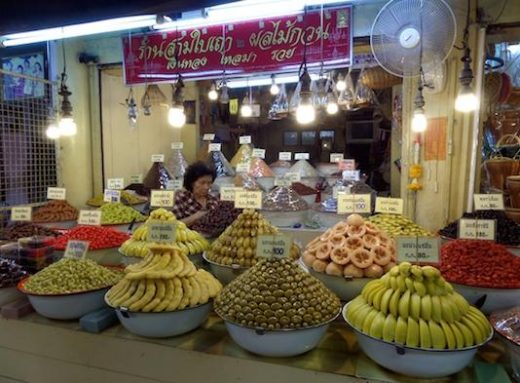 Lodging
Banthai Village or similar
D
Day 4
Chiang Mai City Tour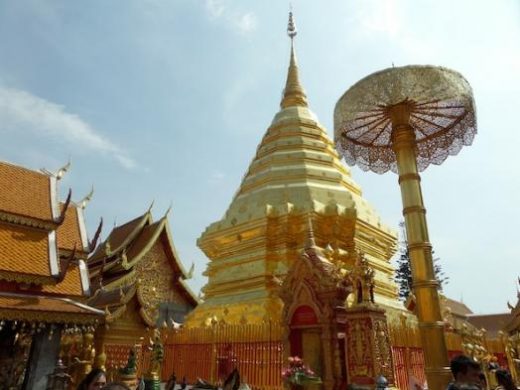 Your Chiang Mai city tour begins at the Ping River bank and takes you through the hustle and bustle of Kaad Luang, "the great market", as the locals call it. Kaad Luang actually is made up of three different markets and it has been a favorite shopping spot for locals alike since the late 1800's. During the tour you will get to know all about the history of the market and its surroundings while enjoying fresh produce and local specialties along the way. Afterwards, hop aboard a trishaw, which makes for a wonderful, relaxing way to explore Buak Hat Park and hunt out some jewelry bargains on Wua Lai Road.
In the afternoon, visit Wat Umong, known as "Temple of the tunnels and Buddha Dhamma Garden". A number of tunnels dug out of a mound contain shrines with Buddha images where devotees can pay their respect to the Buddha. End the day with a ride up to the centuries old Doi Suthep, which sits atop one of the highest hills around and within easy reach of Chiang Mai. It is also one of the city's most spiritually significant temples. Here you'll enjoy a unique private blessing and witness the chanting monks for an awe-inspiring experience that is reflective of religion and monkhood in Thai society. At such an altitude, there is no better place to witness the sinking sun as the sky bursts into color. Return to your hotel in Chiang Mai where the rest of your time is spent to wander the Night Market on your own.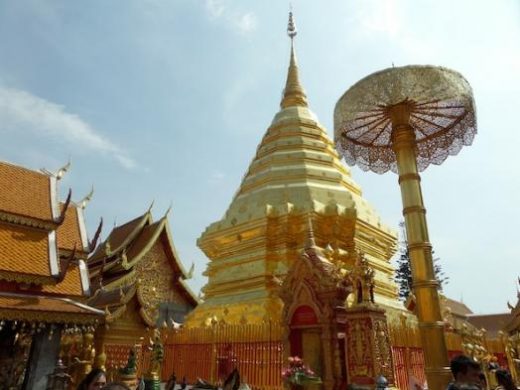 Lodging
Banthai Village or similar
E
Day 5
Pamper a Pachyderm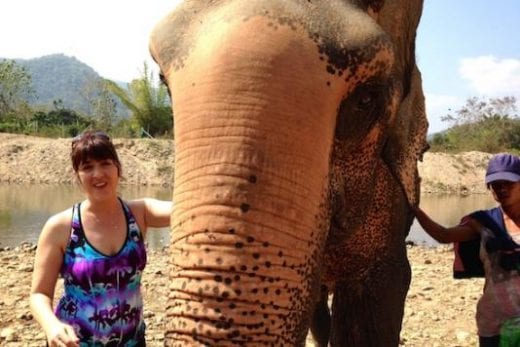 You'll be met at your hotel and picked up by shuttle bus early this morning for a picturesque drive through the Thai countryside to Elephant Nature Park where you spend the day learning about these beautiful creatures. The Elephant Nature Park is an elephant rescue and rehabilitation center that has been involved in dozens of rescues that have created a thriving elephant herd. The park provides a natural environment for elephants, dogs, cats, buffaloes and many other animals under their care. Here, you cannot ride the elephants, but you will be able to interact and take care of them.
En-route to the Park, you'll see a film to learn more about the project and Elephant Nature Park, followed by a safety talk by your guide. On arrival at the park, you'll meet and feed the elephants before starting your walk with them into the surrounding forests. Enjoy a picnic lunch in the beautiful surroundings. When you return to the river you'll bathe the elephants and then head back to Elephant Nature Park on a river raft. This 30 minute journey shows you another aspect of the stunning natural scenery. Enjoy more time with the herd before a tea/coffee break. With no riding, this special program is focused on taking your time and allowing the elephants to enjoy each moment of their freedom, scratching, rubbing, throwing dirt … so be patient, enjoy the views and take lots of pictures!
Return to your hotel in Chiang Mai around 6:30 pm and have the rest of the evening free to explore the town.
Notes: 
Things to bring: Shorts/swimming gear and change of clothing.
You will join a group for the Elephant Nature Park experience.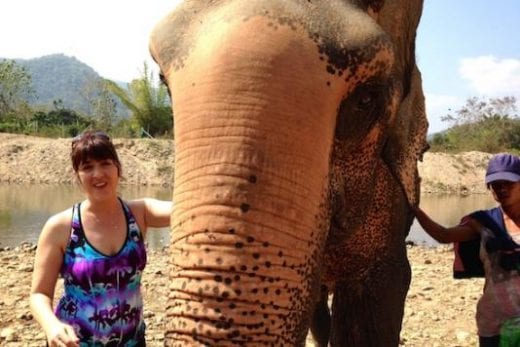 Lodging
Banthai Village or similar
F
Day 6
Drive to Chiang Rai & Golden Triangle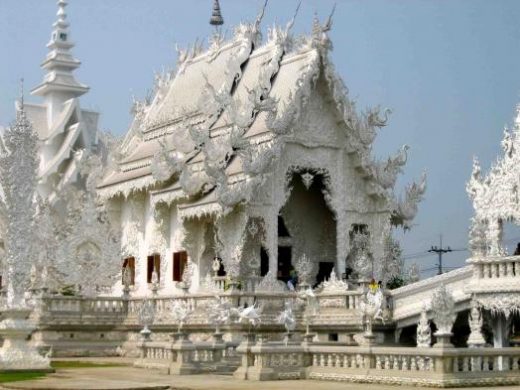 After breakfast, depart for Chiang Rai, a significant dwelling throughout Thai history. On the way, marvel at one of the highlights of northern Thailand – Wat Rong Khun, also known as the "White Temple". The jagged spikes of this gleaming white temple emerge from a grassy garden like white fire, and the whole structure is elegantly reflected in the adjacent pond. This ambitious project was undertaken by local artist Chalermchai Kositpipat, and it clearly reflects both movements in contemporary art and traditional Thai architecture.
In the afternoon head to Chiang Saen to visit Golden Triangle, the conjunction of Thailand, Laos, and Myanmar. To the locals, this is known as "Sop Ruak," where the Mekong meets the Ruak River. This area was once famous for its opium producing capabilities, and a well-organized museum details the history and use of this once popular narcotic. Then, you will have chance to visit Hall of Opium, which presents the history of opium and the impacts of illegal drugs, with an information center for research and extension education on opium, opiates and other narcotics in the near future. Overnight in Chiang Rai.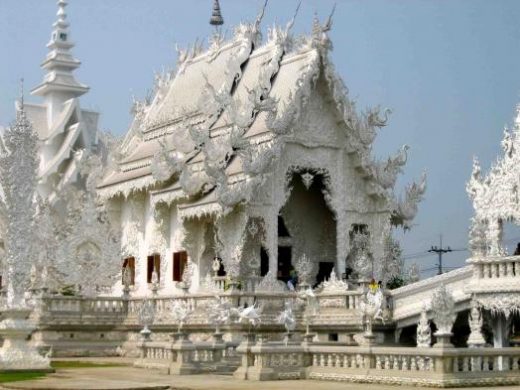 Lodging
The Legend Chiang Rai or similar
G
Day 7
Fang & Red Lahu Village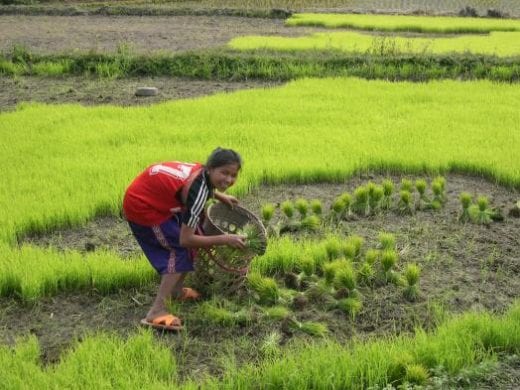 After breakfast, transfer to Fang by private vehicle (approx. 75 mi/2 hr drive) where you take a trip into the Phumanee mountains to a Red Lahu Village. The Lahu hill tribe originated from the Tibetan plateau and gradually migrated into Yunnan. They began moving into northern Thailand in the late 1800's under pressure of the Chinese. They are a strong, independent, and very diverse ethnic group and their settlements are usually remote from roads and towns due to their desire to maintain the Lahu way of life. To reach the village, off-road vehicles will be used since the last stretch is inaccessible by regular vehicles. When you arrive at the village, the villagers will explain to you how they grow tea and coffee. You'll be invited to pick tea leaves and see how the tea is processed before ending up ready to be sold in attractive packaging. You will also be involved in preparing your lunch, which will be cooked in a traditional way using bamboo containers and banana leaves. The villagers are very welcoming people and as part of their culture they will perform a welcome dance. They are also very happy to invite everyone to join in their dance, but be aware, the dancing sequence changes after every round and can be quite tricky.
Overnight at a more traditional, but modern and charming hotel in Fang.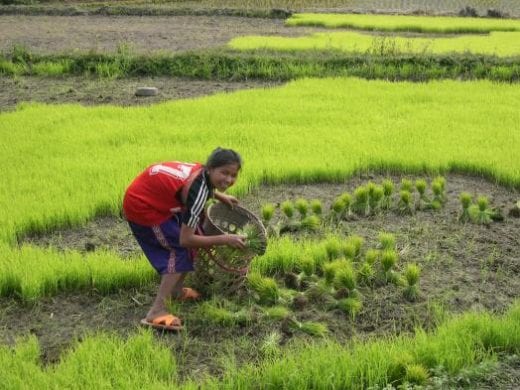 Lodging
Phumanee Lahu Home Hotel or similar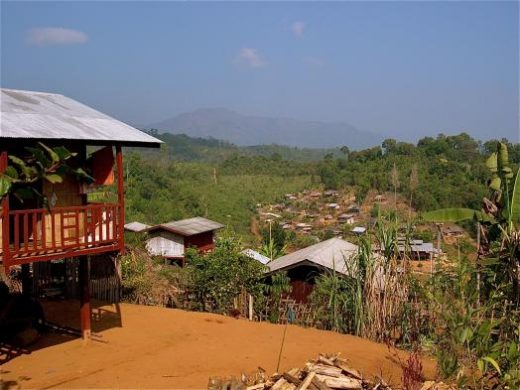 Today you'll make your way to Pai via Ta Pai village where you'll see the Pai Memorial Bridge, also known as the World War II Bridge. During World War II, the Japanese used POWs and local Thai to construct a wooden bridge across the Pai River. You'll also stop stop at the Canyon where narrow red ridges with steep-side valleys filled with pine forests. A set of steps up to a viewing platform provides the safest way to admire the scenery and the canyon makes the perfect spot for a sunset.
Overnight at a nature hotsprings resort where you have some time to relax and perhaps take a dip in one of their hotsprings.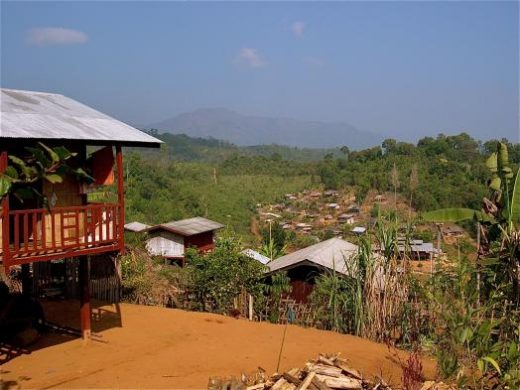 Lodging
Pai Hotsprings Resort or similar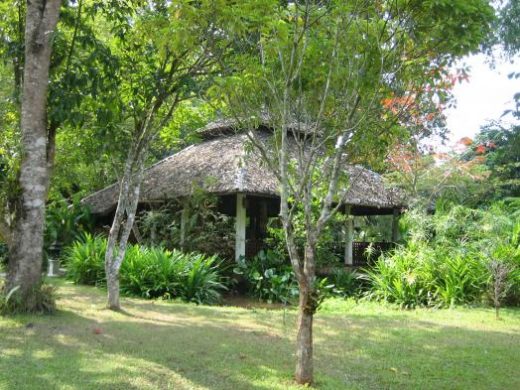 After breakfast, transfer to Mae Hong Son where you take a raft to Tham Lod Cave, one of Thailand's most impressive and easily accessible caves, partly for its size, partly for its attractive limestone stalactite formations and partly for an unusual coffin cave hidden within the main cave. In the afternoon, you are invited to visit Wat Phra That Doi Kong Mu, which stands atop a hill and can be seen anywhere in town. With two Burmese-style stupors, this temple is the oldest in the province, dating back to 1860. Afterwards, explore the twin temples of Wat Jong Kham and Wat Jong Klang. Wat Jong Kham, built by the Shan ethnic group that makes up almost half of the Mae Hong Son Province, is almost 200 years old and makes for great photos. Wat Jong Klang next door is famous for its ancient artifacts and reflects beautifully in the adjacent lake.
Overnight at the lovely Fern Resort, an eco-resort that's a perfect getaway from the hustle and bustle of the city. A perfect place for the nature lovers. You will not find a telephone or TV in your room, but instead you can enjoy the sounds of nature. Around the Fern Resort there are selectively planted trees, which are deliberately chosen to be the food source for birds and other animals allowing you a year-round window to view the rich fauna and flora of Northern Thailand. The Fern Resort has a policy of employing only local people, most of them are Karen from nearby villages. With their warm and naturally friendly nature, they are sure to make your stay here even more unforgettable.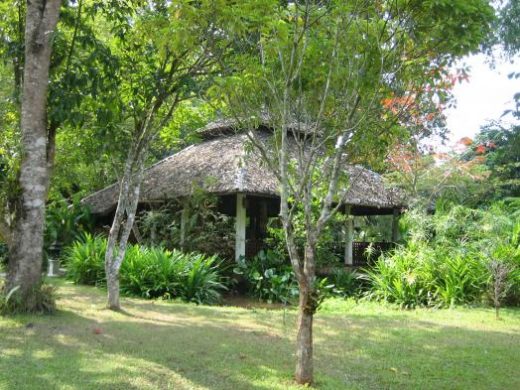 Lodging
Fern Resort or similar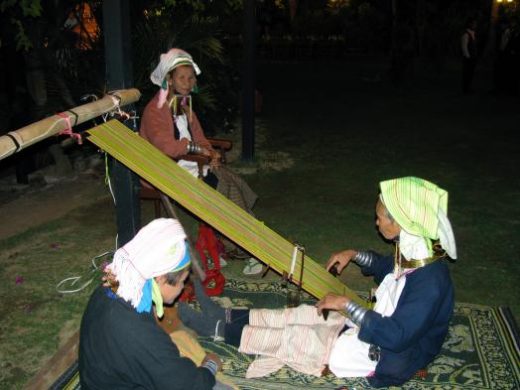 Start your day with a visit to Huay Phu Kaeng village to see the Padaung women (as known as Karen longneck village). This authentic village can only be reached by a 30-minute boat ride down the Pai river. Next, stop at Su Tong Pae  bridge, a beautiful bamboo bridge spanning approximately 2,950 feet over the paddy fields, creating a spectacular view. End your day with a relaxing Phu Klone Mud Spa. Phu Klon is one of the world's three natural mud hot spring and contains six of earth's elements. This hot spring is rich in minerals good for the skin and blood circulation system. Return to the resort for your overnight.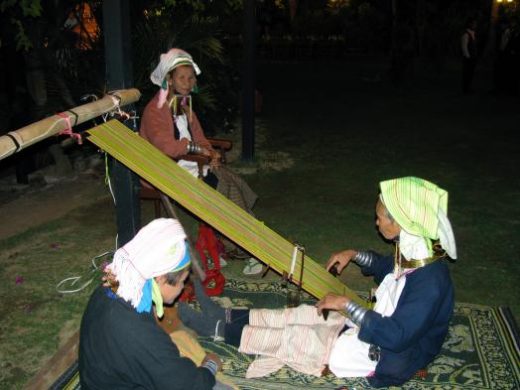 Lodging
Fern Resort or similar
K
Day 11
Mae Hong Son / Chiang Mai / Onward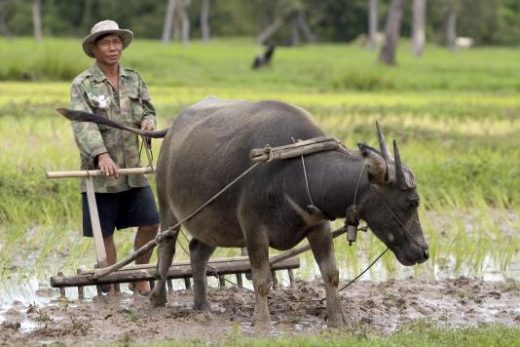 Your morning is free to relax until your departure for the airport and return to Chiang Mai where you connect on your onward flight back home. If you have time, consider adding a relaxing beach extension in Southern Thailand to beautiful Koh Samui or Krabi.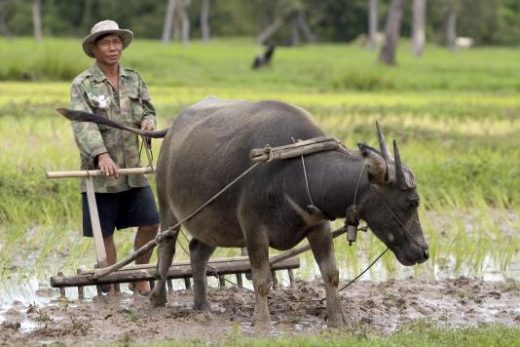 Dates & Price
Best Time of Year to Visit
Secrets of Siam will reveal to you what some Thais, but few tourists, know about the great pleasures and treasures of northern Thailand. Choose this trip if you appreciate learning the nuances of local culture, relish good food, and prefer cozy eco-lodge and nature resort style accommodations. You'll spend time learning how to care for elephants, visit hidden hill tribe villages, appreciate Buddhism at the most revered temples, witness life along the river by boat, enjoy the natural surroundings, and spend time relaxing in the hot springs.
Need to Know
This trip is a guaranteed departure with 2 or more people.
There will be a holiday surcharge added to travel during the Christmas/New Year holidays.
Pricing and Payment
Reservations are accepted and confirmed after we receive a non-refundable booking deposit and a Traveler Profile Form signed by each adult on the trip as well as by the guardian for each child on the trip, and if space is available. For most group departures, the booking deposit is $500 per person per trip, though for some trips it may be more, as noted in the trip description.
The minimum booking deposit requirement for custom trips is $800 per person, and this deposit is non-refundable. A trip-planning fee of $250 per itinerary is also charged to cover costs of preparing itinerary proposals for custom trips. This fee is credited to the cost of the trip, but is nonrefundable if you do not take the trip. Custom travel during holiday seasons may require a deposit prior to trip confirmation.
An invoice for the total estimated cost of your itinerary will be sent with your reservation confirmation. For both group departures and custom trips, a second deposit of $1,000 per person is due 120 days prior to departure or at the time of booking for reservations made fewer than 120 days before departure. The balance as shown on your invoice is due 60 days prior to departure regardless of whether extensions or other arrangements are pending. Although we do our best to avoid increasing prices after we receive your deposit, in some cases it may be necessary to adjust pricing even after we receive payment to allow for changes in group size, rooming status, currency exchange rate fluctuations, fuel surcharges and other circumstances attendant to international travel. Late payments may jeopardize confirmation of your itinerary and in some cases may result in additional fees. If we have not received final payment 30 days prior to departure your reservation may be canceled and subject to our Cancellation & Refund Policy stated below.
We accept payments by Visa, MasterCard, American Express, or check drawn on a U.S. bank account. Payment for airfare is required at the time of ticketing. Discounts that may be available for some trips are not available toward bookings made through travel agencies.
Late Signups
Early reservations are encouraged! Some trips and flights fill several months before departure. We can confirm your space on a trip once we receive your deposit and signed Reservation Form. We try, but cannot guarantee, to accept late signups. In the event that we are able to accept reservations fewer than 60 days before a trip departure, additional fees of $500 or more may apply to cover administrative costs necessary to expedite your reservation confirmation and transmit your departure materials. For reservations made fewer than 60 days before departure, full payment will be due at the time of booking.
Itinerary Changes
We understand that circumstances arise that lead you to inquire about changes to your itinerary, and aim to satisfy your requests. Once activities and accommodations have been confirmed, there will be a $50 change fee, in addition to the difference in costs for the services booked. When changes are requested within one week of departure, the change fee is $100. For changes requested after a trip has begun, the change fee is $200.
Cancellations & Refunds
If you must cancel before departure, you may request a refund according to the following schedule. Some trips require additional non-refundable payments as noted in the trip description or in the trip itinerary.
| Days Prior to Departure | Cancellation Penalty |
| --- | --- |
| 90 or more | Non-refundable booking deposit and trip planning fee, if applicable |
| 45-89 | 30% of total land costs |
| 31-44 | 75% of total land costs |
| 0-30 | 100% of total land costs |
Please note: cancellation of airfare, other transit, and lodging is subject to the policies of the individual carriers or providers and are not included in the schedule above. Additional cancellation fees are the responsibility of the traveler. We strongly recommend that all travelers purchase travel insurance that includes coverage for trip cancellation or interruption which may reimburse you for cancellation penalties and extra trip expenses should a circumstance covered by the policy force you to cancel or interrupt your trip.
Departure is defined as the date on which travelers will leave their home state, province or city, or the trip departure date as indicated on the trip itinerary, whichever comes first. Cancellation date will be considered the date that we receive written notification of your intent to cancel.
Payments due at the time of cancellation remain the responsibility of the client. No partial refunds are possible for unused hotel rooms, air or land travel, trekking days, or other sight-seeing arrangements included in the land cost.
In the event Journeys International cancels a trip, for any reason, all money for services described in the trip description, less airline ticket cancellation fees, will be refunded.
Air Fares
We can help you to secure air travel arrangements to correspond with land travel booked through Journeys International. We work with an airfare consolidator to assist in booking the flights that suit your needs. Journeys International may charge a ticketing fee for this service. For group departures, if you prefer to fly on dates other than those listed as trip dates, or if you arrive at your destination other than at the group arrival time, then you may incur an additional fee to cover the separate transfer, contingency, and coordination costs which frequently arise from arrival and departure on flights different from our regular bookings. We will let you know about these fees ahead of time, if they apply. If you must change your air routing after ticketing, there is a charge of $50 per change, in addition to change or cancellation charges levied by the airline.
If you decide to make your own flight arrangements, you must provide Journeys International with a complete copy of your itinerary showing departure and arrival flights and times. You should plan to arrange your own air travel if you are using mileage credit or originating outside North America, but please be in touch with our office before you finalize ticketing so that we can help you to coordinate the correct arrival and departure dates and times.
Transfers Between Trips
You may transfer between some trips upon written request. More than 90 days before departure, the deposit transfer fee is $100 per person plus any cancellation fees charged by hotels or ground service providers. Less than 90 days before departure, full cancellation penalties from the original trip apply. In the event that Journeys International cancels a trip, you may transfer the full amount of your land payments to another trip without penalty.
Expenses Covered
Normally, our stated land costs include the cost of all guides, leaders, permits obtained after arrival, lodging accommodations, food and entry fees as specified, and all surface transportation associated with the planned itinerary. We do our best to avoid increasing prices after receipt of your deposit, but, rarely, factors beyond our control might require us to change our prices without prior notice, even after you have signed up.
Expenses Not Covered
Costs not included in the price may include: meals not indicated as included in itineraries; meals prior to arrival in starting cities; transfers, if not arriving or departing on the scheduled group flights; soft drinks, bottled water, and alcoholic beverages; medical expenses, costs of hospitalization, or evacuation from remote areas; laundry; airport departure taxes not included on your airline ticket; accommodations en route to starting cities; visas; airfares; gratuities; and insurance.
If a trip must be extended or an itinerary modified due to weather, road conditions, labor interruption, lack of transportation, political or civil disputes, medical emergency, or other causes beyond our control, then the traveler may incur additional costs that are not included in the trip price. We strongly recommend that all travelers obtain travel insurance to cover these risks.
Group-Sized Pricing & Group Minimums
Many trips are guaranteed to depart at prices published on our website with as few as two participants. However, in some cases it is necessary to adjust prices to reflect smaller group sizes. We do everything we can to make a trip operate as planned even with a single participant. Additional costs for small groups amounts vary from trip to trip. Final decision to cancel a trip due to insufficient signups is made 30 days prior to departure.
Environmental Stewardship
Journeys International believes that we have a responsibility to protect the earth for future generations of travelers. International tourism may be responsible for up to eight percent of annual worldwide emissions of greenhouse gasses. Journeys International advocates that adventure travelers who make environmentally-conscious choices when selecting their destinations and activities should also make the environmentally-conscious choice to offset the carbon footprint of their travel to compensate for their personal contributions to global climate change. Every Journeys International trip invoice includes an optional donation to the Earth Preservation Fund's carbon offset program to be used to purchase and permanently retire certified carbon credits to offset the carbon footprints of Journeys' travelers.  The Earth Preservation Fund purchases carbon credits that have been certified under a reliable third-party standard. Travelers who choose to make this donation will receive a receipt for 501(c)3 tax deduction. There is no penalty for opting out of this donation.
Pre-Departure Services
We look forward to working with you! After we receive your deposit we will send you a pre-departure information packet containing things like medical and immunization information, visa and other permit forms, a recommendation for travel insurance, packing checklist, reading list, cross-cultural information, and an initial invoice for the balance due. If you would like, we can also book your extended land travel arrangements for before and after your trip. About 2-3 weeks before departure, we will send you a final departure packet including last minute reminders and local contact information for your destination. We send some of our materials by mail, so if you are leaving home before the scheduled trip departure date, please let us know how we can best reach you so that you will receive your materials prior to your departure.
Please call our office at any time if you have questions about your trip or for additional information.
Lodging Accommodations
Lodging accommodations are usually double occupancy in hotel rooms, tents, or other facilities as described or noted in trip itineraries. Please contact our office to discuss pricing and availability of alternative accommodations. We try to honor specific requests for lodging, but in some cases we may have to book and confirm equivalent standard accommodations. If you are traveling alone but would prefer a roommate, then let us know! We are often able to match solo travelers. If a roommate is not available or if you prefer single accommodation, then you must pay the Single Supplement, if one applies. On some trips, it is not possible to guarantee single accommodations.
Fitness to Travel
Good physical and mental health are essential for the enjoyment of Journeys International's trips. In many cases participants travel in rugged areas remote from modern medical facilities. Good physical conditioning is recommended as preparation for all trips, especially those involving trekking. Most trips require some walking. By paying the booking deposit and signing the Reservation Form, the traveler certifies that he/she is fit for rigorous travel and does not have any physical, mental, or other condition that would create a hazard for him/herself or other travelers. It is essential that any participant with a medical condition requiring regular treatment or which may be affected by vigorous activity, prolonged travel, high altitude, heat, cold, natural phenomena, or particular foods, notify Journeys International in writing prior to booking.
We assume no responsibility for medical care and we cannot guarantee meeting special dietary requirements or vegetarian needs. Participants may be required to furnish a physician's statement of good health. Journeys International's or the individual trip leader's or guide's judgment shall provide the ultimate determination of an individual's fitness to embark upon, or to continue, a trip. Journeys International reserves the right to refuse reservations or deny participation prior to departure of anyone whom it deems unsuitable for a trip. Once a trip has been confirmed, medical circumstances will not be considered as exceptions to our cancellation policy. All participants must be covered by a current major medical insurance policy for the duration of their trip. Proof of such coverage may be requested.
Duration
11 Days
The number of days, or duration, in a destination corresponds with the itinerary as published. This is the time period covered by the land cost. The total number of days includes the time required to travel between the USA and the destination country.
Group Size
2 - 12
The stated range indicates minimum required for guaranteed departure and maximum accepted on the scheduled dates. Exceptions can often be made for private departures.
Comfort Level
Superior
Charming eco-lodges & Thai-style resorts
Activity Level
Active
Walking through villages & travel over rough roads
Activity Level
Match the trip's intensity to your ability and motivation.
Gentle
Easy walking, with opportunities for low-key physical activity.
Active
Energetic exploration with optional day hikes, leisurely cycling, or light canoeing.
Vigorous
Day-long active excursions and options for demanding activity in varied environments.
Challenging
Strenuous hiking or other intense activity that may be at high altitude or over rough terrain.
Demanding
Multi-day trekking and other activities requiring endurance or strength. Steep trails. No technical expertise necessary.
Comfort Level
Choose accommodations and amenities that fit your personal style
Simple
Our most natural accommodations. Bath facilities often shared, sometimes rustic.
Delightful
Comfortable and especially personal. Small to mid-sized lodges, typically with private bath.
Superior
Lodges and hotels with additional amenities, refined artistry, or extra-special settings.
Deluxe
Exclusive or luxury lodges, hotels, or safari camps with fine dining options.
Uncommon
The most indulgent accommodations arranged specially for private trips.
Single Supplement
The single supplement is applicable if a roommate is not available or if single accommodation is specifically requested. While single accommodation is not available on all trips, we will try and honor this request whenever possible.